For Fantasy Premier League (FPL) managers, the New Year brings with it a chance to freshen up our 15-man squads in the form of a shiny, new winter wildcard. Some will have already pressed the button as they look to banish the deadwood, while others will be keen to hold – particularly with the double Gameweek 23 for Arsenal and West Ham on the horizon, in addition to the real life goings on in the transfer market. We take a look at each approach before extending our weekly Watchlist series to four pieces, in accordance to position:
Firstly, a quick recap of the dates applicable for playing the winter wildcard. Obviously, if you still have your initial wildcard intact, then your tactics affords plenty more options but, for the vast majority, the next few weeks is a chance to rebuild our squads with one eye on the short-term and another on the long haul. As stated on the FPL site:
One wildcard can be played at any time. The January Wildcard can only be used after Gameweek 21 starts (1 Jan 11:30) until Gameweek 24 ends (2 Feb 11:30)
Playing it Now
Using it straight away affords a chance for a quick fix for those currently disillusioned with their squads – shedding those who are either injured, under the threat of rotation or simply underperforming. With Robin Van Persie's incredible consistency helping the Dutchman to soar away from the pack, those who have resisted the lure of the former Arsenal man can immediately snap him up by restructuring their midfields and forward lines.
Carlos Tevez, for example, occupies a place in almost 30% of teams – the second most popular forward – but with a single goal since Gameweek 12 and 14 minutes game time over the last two, his owners may decide it's time to part company. Jermain Defoe (24% ownership) has one goal in the last six, while Raheem Sterling's appeal could also be reassessed. The 19% owned winger has been prone to rotation in recent matches and has scored or assisted in two of his 12 appearances from Gameweek 9 onwards. At the back, Leighton Baines' 7.5 price tag is weighing heavy. The Everton man has just two assists in his last 13 and has failed to return a clean sheet since Gameweek 5 – worrying signs for his 20% ownership, though three home games in the next four looks prosperous.
Obviously, the chance to take advantage of the volatile market plays a part, with transfers in snowballing in light of form and fixtures. Theo Walcott, for instance, has risen 0.4 in price since Boxing Day and continues to attract plenty new suitors – with Marouane Fellaini falling from 7.9 to 7.4 after his three-match suspension, many will be keen to bring the Belgian back in, while Gareth Bale is also back on the radar, having served a one-game ban against Reading yesterday.
Judging by some of the posts on site, many are looking at a five-man midfield this time round, with that afore-mentioned trio fighting for our attentions along with the likes of Michu, Juan Mata, Steven Gerrard, Santi Cazorla and David Silva. A cheap third forward is key to this approach and the likes of Bryan Ruiz – averaging 4.8 points per game and priced at 5.4 – has quickly hit his stride since returning from a hamstring injury for Fulham, with a goal and assist in his last two starts. Kenwyne Jones' home form since replacing Peter Crouch up front for Stoke brings the Trinidadian into consideration. He has scored or assisted in all four of his Britannia starts from Gameweek 14 onwards and comes in at 5.0, while some are even eyeing up 4.9 priced Carlton Cole due to West Ham's double.
The upcoming African Cup of Nations also plays a part. For example, Yaya Toure is the joint-second most popular midfielder, with over 27% ownership, but is set to depart these shores imminently –clubs can apply for special dispensation to allow their players to feature in Gameweek 22 before heading off to with Ivory Coast, however, meaning he could still be available for City's trip to Arsenal.
Double Gameweek 23
Looking at the schedule, Arsenal now have a home fixture in five of the next six Gameweeks, though with their next league game coming against City, many may hold their wildcard until the following week's double. The Gunners have won four and drawn one of their last six at the Emirates and have started to pick up in form in front of their own fans. Although they have a trip to Chelsea as part of their double, a home clash against West Ham will entice many, given that the Hammers have scored just five times on their travels so far. This boosts the prospects Kieran Gibbs, for those eyeing up the Arsenal left-back, while Walcott, Cazorla and Lukas Podolski are all set to pick up plenty new owners.
Since nailing down a regular role in Gameweek 11, Walcott has shown a significant consistency – he has scored or assisted in seven of his last eight starts and has accrued 77 points over those fixtures; a move to the lone forward role merely heightens his appeal. Cazorla is second only to Michu for midfielders and has scored or assisted in three of his last five, with that 23 point haul at Reading in Gameweek 17 serving a reminder of his capabilities, while Podolski has scored in three of his last four home starts, picking up 29 points over that quartet of fixtures.
The Hammers have been less enticing ahead of their double against Arsenal and QPR, though. At the back, a single clean sheet in their last nine is indicative of their inability to keep out opponents, though Joey O'Brien's 15 point haul against Norwich will earn him plenty new owners. Priced at 4.4, his attacking endeavours have helped him average 4.5 points per game this term – Winston Reid in the next best defender for Sam Allardyce's side, with 3.5 ppg, while Jussi Jaaskelainen has managed 3.9 ppg. Having started each of the last 11, O'Brien's cut-price appeal looks an obvious and secure route into the West Ham backline.
Elsewhere, they have been far from impressive. Kevin Nolan is back from a one-match suspension but has produced just one goal since Gameweek 8, while uncertainty surrounds Andy Carroll's comeback date, perhaps placing question marks over Carlton Cole's game time. Cole has scored in two of his four home games since stepping in for the injured Carroll and the Upton Park showdown with QPR certainly looks promising – at 4.9, he's a relatively risk-free punt but spare budget will be needed to replace him afterwards, with security of starts somewhat questionable as Carroll edges towards a return. As mentioned above, his appeal may be heightened if you're looking to roll out a 3-5-2, with Cole moving to the bench after the double.
The Gameweek 23 fixture list may also play a part here. United square up to Tottenham, while Chelsea's aforementioned clash with the Gunners may lessen the Blues' appeal; with some of the big guns going head to head, then, many will be looking to the double Gameweek protagonists to counter any potential disappointment. Nevertheless, a degree of caution is likely to be exercised, with Fantasy managers reluctant to overload for fear of long-term damage to their squads.
Hold Till the Transfer Window Closes
Patience could be the key. Avoid the urge to utilise the wildcard early and hold until the transfer window closes and you're given the chance to assess your options when the dust settles, post-deadline day. Earlier this afternoon, the first big story of the window broke as Newcastle confirmed they have given Demba Ba permission to speak to Chelsea. Despite his scoring heroics, a possible move to the Bridge is likely to lessen Ba's game time, with Rafa Benitez set to rotate the Senegal striker with Fernando Torres for the lone forward role – coincidentally, Benitez mentioned earlier this morning of his intentions to rest and rotate Torres.
While Radamel Falcao looks set to stay at Atletico Madrid until the summer, David Villa's name has surfaced as a possible Premier League target – the Spaniard has started just six games for Barcelona this season; Arsenal, Liverpool and Swansea have all been linked with a loan acquisition. The same applies to Wesley Sneijder – the Dutchman has started just five times for Inter and appears to be edging towards the San Siro exit. Spurs boss Andre Villas-Boas gave the press plenty to speculate after admitting he's keen on Willian and Leandro Damiao. Liverpool have already snapped up Daniel Sturridge and are set to spend after they failed to reinforce last summer, while Roberto Mancini is also keen on adding to his squad.
There's also the Harry Redknapp factor. The QPR boss is desperate to bolster his bid to beat the drop and the Loftus Road wheeling and dealing alone will be enough to keep Jim White's adrenalin coursing over the next calendar month. Sam Allardyce won't be outdone, either. The Hammers boss has spoken of his wish to bring Nicolas Anelka to Upton Park and has revealed he is looking for a new left-back, with Villa's out-of-favour Stephen Warnock linked with a possible move. Newcastle are set to invest, too, after a season beset by injuries – a move for right-back Mathieu Debuchy is rumoured to be on the verge on going through, while Alan Pardew may also turn to long-term target Loic Remy if Ba scarpers out of Tyneside.
Clearly, we're anticipating a busy month. Last time round, Fantasy managers were afforded some outstanding winter options – Gylfi Sigurdsson, Nikica Jelavic and Papiss Cisse all proved hugely instrumental in their respective sides' fortunes and offered superb value in the second half of the season. Avoiding that wildcard button until the window is closed is likely to be the trickiest option of all but one that could ultimately prove worthwhile if one or two of those last-minute deals turns out to be masterstrokes.
David luiz to score a bucketload of points tonight

One goal, cleansheet, plus 2 baps sould be about right.

So earlier reports of Walcott agreeing a new contract with Arsenal were BS??
(5 Live reporting it as inaccurate)

A. 52 + Mignolet + Mata + Suarez
B. 30 + Fellaini + Agger + Suarez (C)

A or B to progress?

This is a little bit leftfield...

a) Fellani & C.Cole
b) Peinaar & Ruiz
c) Peinaar & Dawson (the defender, instaed of Clyne, keeping C.Cole up top as 3rd striker)

I don't believe in Dawson regularly playing quite yet. The same with Carlton Cole. Even if he plays, is he gonna score? I think Ruiz is great, good bet he's gonna be playing and scoring regularly. Pienaar started shooting more even before Fellaini ban, so...

I can't do it. Fellaini has been such a pain when I haven't had him or benched him, I can't risk it. Also, Cole has a DGW coming up. After that, he's off.

Pog as he's more likely to play.

I just saw Azpi is playing.My rival has Azpi (c) Suarez (vc). Well, we'll see. I need Hazard, but Baines can make it up.

"After this week, Pappiss will go through the center for us". Very tempting!

Surely Lampard will score?

You should have been right!

seems footballers with massive barnets are all a bit nuts, felony, lulz, valderama, da silva brothers, that colombian goalkeeper....i think im onto something here...

What's the highest cost player in FPL? Henry?

Whoever worded this needs to go to school:

"One wildcard can be played at any time. The January Wildcard can only be used after Gameweek 21 starts (1 Jan 11:30) until Gameweek 24 ends (2 Feb 11:30)"

Any thoughs on my (WC) team?

Jaas,Federici
Bassong, Evra, Zabaleta, O'Brien, Fonte
Fellaini, Cazorla, Walcott, Marveaux, Noble
RVP, Podolski,Lambert

many thanks

Team for game week 22 -
Jaskellainen bunn
O Brien , Davies , Gibbs , Harte , Cameron
Mata , bale , Walcott , michu , Marveaux
Rvp , suarez , ba .

This is my wild card week . Please suggest changes to this team . Have 4 west ham + arsenal players keeping in mind 23rd game week . Also thinking more long term now

have a look at my team above - we a very simliar. 3/01/2013 @ 7.08am. - I like your team - there are worries over Ba tho'. Can you fit in Caz rather than Michu? I went for Fellaini + Caz. Cant afford any more.

Ruiz for ba and fellaini for Marveaux sounds a good move.
Scout Picks
Gameweek 25
Janmaat

Williams

Alderweireld
Wijnaldum

André Ayew

Dele Alli

Roberto Firmino

Sánchez
From the Community…
Comments
Hot Topics
Articles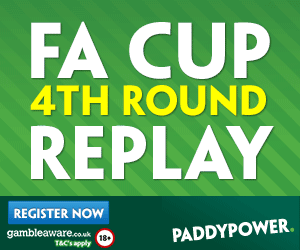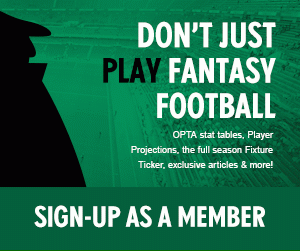 The Watchlist
Goalkeepers
Player
Club
Factors

Up

Hennessey
CPL

C

,

Vs

,

£

Down

Butland
STO

C

,

Vs

Up

Schmeichel
LEI

A

Up

Forster
SOT

A

Up

Courtois
CHE

B

,

Vs

Up

Fabianski
SWA

A

No Change

Boruc
BOU

B

No Change

De Gea
MUN

B

No Change

Cech
ARS

B

,

VsX

Up

Foster
WBA

C

,

VsX
Defenders
Player
Club
Factors

Up

Ivanovic
CHE

A

,

Vs

Up

van Dijk
SOT

A

Down

Baines
EVE

B

,

Vs

Up

Dann
CPL

C

,

Vs

Up

Cresswell
WHM

B

,

Vs

Up

Williams
SWA

A

No Change

Dawson
WBA

C

Down

Alderweireld
TOT

B

No Change

Daniels
BOU

A

,

£

No Change

Fuchs
LEI

A

No Change

Van Aanholt
SUN

A

,

VsX

Down

Bellerín
ARS

C

,

VsX

Down

Smalling
MUN

C

Down

Moreno
LIV

C

,

Vs

Down

Johnson
STO

B

Down

Kolarov
MCI

B

,

Rest

,

Inj
Midfielders
Player
Club
Factors

No Change

Payet
WHM

B

,

Vs

Up

Roberto Firmino
LIV

A

,

Vs

,

OoP

Up

Dele Alli
TOT

A

,

Inj

Up

Barkley
EVE

C

,

Vs

Up

André Ayew
SWA

A

,

OoP

Up

Eriksen
TOT

A

Down

Ozil
ARS

C

,

VsX

No Change

Mahrez
LEI

C

,

VsX

Up

Sánchez
ARS

C

,

VsX

,

Inj

Up

Antonio
WHM

A

,

Vs

,

Rest

,

£

No Change

Willian
CHE

B

,

Vs

,

Inj

No Change

Wijnaldum
NEW

B

Down

Arnautovic
STO

C

,

Vs

,

Inj

Up

Silva
MCI

C

No Change

Johnson
SUN

B

,

VsX
Forwards
Player
Club
Factors

No Change

Aguero
MCI

A

No Change

Kane
TOT

B

Up

Vardy
LEI

C

Up

Diego Costa
CHE

A

,

Vs

,

Inj

No Change

Ighalo
WAT

C

,

VsX

Up

Rooney
MUN

A

Down

Lukaku
EVE

C

,

Vs

No Change

Giroud
ARS

B

,

VsX

,

Rest

Up

Afobe
BOU

A

,

£

Down

Austin
SOT

B

,

Inj
Selection Factors
| | |
| --- | --- |
| A, B, C | Current Form |
| Vs | Favourable Fixtures |
| VsX | Unfavourable Fixtures |
| Rest | Rotation Risk |
| Inj | Injured/Returning from Injury |
| OoP | Out of Position |
| £ | Potential Bargain |
| Sus | Suspended/Near Suspension |
| Player | Team | YC |
| --- | --- | --- |
| Colback | NEW | 9 |
| Byram | WHM | 9 |
| Lucas | LIV | 8 |
| Jones | SUN | 8 |
| Yacob | WBA | 8 |
| Westwood | AVL | 7 |
| Diego Costa | CHE | 7 |
| Huth | LEI | 7 |
| Can | LIV | 7 |
| Mangala | MCI | 7 |
| Shelvey | NEW | 7 |
| Pieters | STO | 7 |
| Dele Alli | TOT | 7 |
| Dier | TOT | 7 |
| Noble | WHM | 7 |
"All players will blank a few times during the season. When almost all do it in the same Gameweek, it is tough to take, but that's just the dark side of probability."

Abreu 42 Community regular