Filed under: Members - Posted by: Mark
Joe Cole tops our ICT Index for the Gameweek so far, following his equalising goal and eye-catching display in the Hammers' draw with QPR. With David Silva ranked second and West Brom's Peter Odemwingie nestled in third, the weekend has seen a number of differentials put in strong statistical shifts.
Our members can, of course, get the full data behind the Index scores via our members area but, as always on a Sunday evening, we've compiled our guide to the figures that have turned our heads thus far in Gameweek 23…
Who will win?

Me: Fellaini, Lambert, Walcott (C), Demel and Jussi
Him: 11 points and Joe Cole

I am hopeful.

You, by a country mile (which is longer than a regular mile)

Never thought id see "Joe Cole" and "run riot" in the same sentence!

Ummmm,

Is Wisdom nailed on then? I think I like him a lot at 4.3 if he is….

Who wins this then???
49(-4) Each
Both Baines Walcott(c)

Me Giroud + Sagna

Him Wilshere and Vermaelen

Him unless Giroud starts.

why would he? was poor last game to be honest. i can see walcot moves to the lone striker position again.

Is Suarez + Ba -> Aguero + Sturridge (-4) a good move or save transfer??? Team would then be:

Begovic – Federici

Gibbs – Jones – Davies – Demel – Clyne

Bale – Mata – Walcott – Michu – Puncheon

RVP – Aguero – Sturridge (1.1m in bank)

I'll be honest, I've been avoiding commenting on your posts because I HATE looking at your grav. It seriously hurts my eyes. And yes. YES. I like your move.

I think Ba will start 2 of the next 3 games.

Start: reading
Benched: Newcastle (yep against his former club)
Start: WIGAN (as Torres will start in Europe)

So now thinking whether the reading + WIGAN games are enough to stick with for the next 3 games.

You missed out the cup game, possibly the most important for Rafa.

Swansea- start
Reading - benched
Newcastle - start
Wigan - benched

Christina (and the rest of you) I can't decide what to do. I want to keep Steve G (on pens, he's awesome, and he's on pens) despite his terrible two fixtures coming up. But then I miss out on Michu, whom I want. Which meaaaans that if I don't keep Stevie G, I'm back to owning the Power 5 (which isn't necessarily a bad thing, I guess...other than the fact that everyone wants that.) And I don't get a sweet differential like AJ as my 5th attacker. So I guess I'm down to 2 options:

A) Power 5

B) Gerrard+AJ

Which one is it, fellow fantasy peeps? (and christina, if your'e on here still buddy.)

I don't think Michu is worth his price tag if you're paying the full whack.

well I like AJ and Gerrard in all honesty. It would depend on what price you bought Michu at for me

Sold him last week. Would have to buy him at full price His fixtures look great though, it'd be a shame not have him....But I honestly don't want to stick with the Power 5. So boring, so non-differential, so blah.

Not that great. Also away 4 times in his next 6 games and a home game vs Liverpool

Ugh. :(. We shall see if Michu is fixture proof still then! Cheers, butts.

well if you'll lose a lot of money getting him back then go with b. AJ has nice fixtures (I have Fletcher atm but looking at AJ GW26 when I sell him) Have you considered a different power 5 member over Gerrard for the next though?

Such as Silva or Fellaini? Which do you suggest my good sir?

Neither, imo.

Firstly, I think Liverpool have to hit a few more bumps before they settle, and you may find that he is not the man you want. Secondly, Michu is FAR more central to Swansea.

A Johnson is someone you get in for double game weeks ...

Just playing about with my WC, and thinking my team value isn't great. Maybe I should keep Suarez and lose RVP??

* Runs and hides

You can run but you can't hide!

Hahah, its a huge risk losing VP with his high ownership.

RVP is on target to better last season's points haul, I wouldn't even think about it...

BUT say you could have Aguero AND Mata rather than RVP and Ramires doesnt it make more sense?

wow, you're tv must be really low, I have RvP, Aguero and Mata

Surely you can have both RVP and Mata in your WC team? I'd drop Suarez to Sturridge rathing than losing RVP if that saved $3.1m helps you get there?

I would rather lose Suarez. RvP is expensive but he has shown he is worth it, so much consistency plus explosiveness. I think you can match Suarez's returns with Sturridge. You can not replicate RvP

2 frees & clueless what to do..

Bunn / Federici
Sagna / Davies / Azpilicueta / Shaw / Demel
Bale / Fellaini / Mata / Michu / Walcott
Berbatov / Van Persie / Lambert

2 FT, £0.0m in the bank
Thoughts appreciated.

Last qualifying spot for the Elite 64 @ 4,583 now. 😯

Bale or Mata? Bale or Mata? Bale or Mata?

Replace or with and.
Replace ? with .

On Wildcard and want to chose one to go in my front 8 -

Punch Michu Fellaini Bale/Mata Taarabt
Berba VP Aguero

Did you enjoy your weekend up in my neck of the woods?

Doooos good morning! Would you be so kind as to give some viable input to my inquery up top? Would appreciate. Thank you sir.

Doing now.

Mata but I'm getting Bale back in for the Norwich game so will have both

Speak to me people's . I've got serious stricker issues...

Begovic(Federici )

Zab Gibbs Demel (Bassong Morrison )

Silva Mata Fellani Walcott Bale

Ba Berb (Pobrebynyac)

3.6 in the bank no FT

Was thinking next week Ba to Rooney And Berb to sturrige???

Already resigned to not having RVP and going for one heavy hitter in Rooney to try to keep pace with RVP?

A scouser friend of mine tells me LFC are very close to signing Coutinho.

Thoughts if it happens?

They'll have quite a player. Left Vasco too soon, not fully developed...if anyone can bring out the beastly player in him it's Rodgers. Would be a hit.

Seen him play a good few times. Can be very good but blows hot and cold. I can't see him bothering Suarez or Sturrige too much, more like Downing and Sterling seeing more rotation

He is different class to Downing technically so agree. Could become a very potent front 3/4 at Pool

Very Mata like in style......good tekkers

Will Dempsey be playing in the 'hole' until ade is back? Or siggy and Dempsey will alternate?

Sorry that's what I thought you meant

That's it?! Shite. Feel good about myself now...although opponent has a high chance of beating me back to not feeling good...

I have a good chance yes.

Yep!

A) Lukaku to rise by 0.1.
or
B) Fletcher to rise by 0.2.

Cheers

WC draft 1.0

Mignolet Bunn
Zabaleta Azpillicueta Davies Harte Wilson
Bale Mata Walcott Fellaini Silva
RVP Benteke LeFondre

wow, maybe you should lose RvP.

I all honesty I'd get a cheapie in for Silva and spend the 5 millionish saved upgrading ALF

ok, there are a few people on here who's opinions I value, thoughts on the current wc draft

Migs/Bunn

Zaba, Evans, Fabio, Pearce, Davies

Walcott, Mata, Fellaini, Michu, Guthrie

RvP, Aguero, Fletcher

0.5 in bank

No Bale is a worry but I feel Theo and Mata offer more consistency with the same chance of explosiveness.
Scout Picks
Gameweek 25
Janmaat

Williams

Alderweireld
Wijnaldum

André Ayew

Dele Alli

Roberto Firmino

Sánchez
From the Community…
Comments
Hot Topics
Articles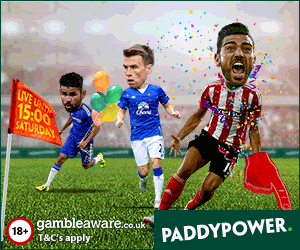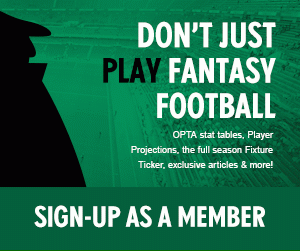 The Watchlist
Goalkeepers
Player
Club
Factors

Up

Forster
SOT

A

,

Vs

Down

Butland
STO

C

,

Vs

Up

Schmeichel
LEI

A

,

Vs

Up

Courtois
CHE

B

,

Vs

No Change

Boruc
BOU

B

,

Vs

Up

Hennessey
CPL

C

,

£

No Change

Cech
ARS

A

,

VsX

Up

Fabianski
SWA

B

No Change

De Gea
MUN

B

No Change

Adrián
WHM

B
Defenders
Player
Club
Factors

Up

Fuchs
LEI

A

,

Vs

,

£

Up

van Dijk
SOT

A

,

Vs

Up

Daniels
BOU

A

,

Vs

,

£

Up

Dann
CPL

A

No Change

Ivanovic
CHE

B

,

Vs

No Change

Alderweireld
TOT

B

No Change

Bellerín
ARS

B

,

VsX

Up

Johnson
STO

C

,

Vs

No Change

Cresswell
WHM

B

Up

Van Aanholt
SUN

A

No Change

Williams
SWA

B

,

£

Up

Smalling
MUN

C

Up

Coleman
EVE

B

,

Vs

Down

Dawson
WBA

C

Down

Moreno
LIV

C

,

Vs

Down

Kolarov
MCI

B

,

Rest

,

Inj
Midfielders
Player
Club
Factors

Up

Mahrez
LEI

A

,

Vs

No Change

Payet
WHM

B

,

Vs

No Change

Dele Alli
TOT

A

,

Inj

Up

Arnautovic
STO

C

,

Vs

,

Inj

No Change

Ozil
ARS

C

,

VsX

Up

Eriksen
TOT

A

Up

Antonio
WHM

A

,

Vs

,

Rest

,

£

Up

Sigurdsson
SWA

A

,

OoP

Down

Barkley
EVE

B

,

Vs

Down

Roberto Firmino
LIV

A

,

VsX

,

OoP

Down

Sánchez
ARS

C

,

VsX

Up

Lingard
MUN

B

,

Rest

,

£

Up

Khazri
SUN

B

Up

Oscar
CHE

B

,

Vs

No Change

Wijnaldum
NEW

B
Forwards
Player
Club
Factors

Up

Vardy
LEI

B

,

Vs

No Change

Kane
TOT

A

Down

Aguero
MCI

A

Up

Diego Costa
CHE

A

,

Vs

,

Inj

Up

Rooney
MUN

A

Down

Ighalo
WAT

C

,

VsX

Down

Lukaku
EVE

C

Up

Afobe
BOU

A

,

Vs

No Change

Giroud
ARS

B

,

VsX

,

Rest

No Change

Defoe
SUN

A
Selection Factors
| | |
| --- | --- |
| A, B, C | Current Form |
| Vs | Favourable Fixtures |
| VsX | Unfavourable Fixtures |
| Rest | Rotation Risk |
| Inj | Injured/Returning from Injury |
| OoP | Out of Position |
| £ | Potential Bargain |
| Sus | Suspended/Near Suspension |
| Player | Team | YC |
| --- | --- | --- |
| Colback | NEW | 9 |
| Byram | WHM | 9 |
| Lucas | LIV | 8 |
| Jones | SUN | 8 |
| Yacob | WBA | 8 |
| Westwood | AVL | 7 |
| Diego Costa | CHE | 7 |
| Huth | LEI | 7 |
| Can | LIV | 7 |
| Mangala | MCI | 7 |
| Shelvey | NEW | 7 |
| Pieters | STO | 7 |
| Dele Alli | TOT | 7 |
| Dier | TOT | 7 |
| Noble | WHM | 7 |
"All players will blank a few times during the season. When almost all do it in the same Gameweek, it is tough to take, but that's just the dark side of probability."

Abreu 42 Community regular