Some familiar issues, such as Robin Van Persie's form and bonus points in defence, continue to vex the community, but there was still time to stroll down memory lane to revisit some of our most thrilling ever Fantasy Football moments. As always in the round-up, we also catch up on the latest goings on in the community leagues.
Hottest Topics
Weighing in at around 1,300 words Applebonkers has served up one of the community's longest posts yet, this time focusing on Robin Van Persie's FPL history. If you didn't think he was essential after his display against Palace this Dutch masterclass in writing may finally convince you.
One of the most replied to posts of the week was from Demi, who asked the community to recount their most thrilling FPL moments. Among those to reply was Optimus, who recalls the magnificent moment in 2010 when his captain Didier Drogba remained on the bench during Chelsea's 7-1 rout of Aston Villa and he realised he would be getting double points from vice-captain and four-goal hero Frank Lampard.
The Sun Dream Team Transfer window closed this week, which prompted us to ask how the community feels about games implementing transfer windows. Among those who are not so keen on such a mechanic is Scored, who says it would make the whole season feel like one, long drawn-out international break. Exilizer however points out that it benefits savvy Fantasy managers who can keep tabs on injury-prone players more efficiently.
Leighton Baines ran away with all three bonus points last weekend, but Valar Morghulis (formerly known as Keith) urges caution among the Everton player's suitors. Without his left flank partner Steven Pienaar, who could be set for a month on the sidelines, Baines was forced to rein in his attacking instincts, according to his analysis.
Dino invited those members of the community who backed early season flops, such as Kevin Mirallas, to take a walk of shame. To be fair though, who could really say that they predicted that Aaron Ramsey would be such a success, while the likes of Philippe Coutinho would fail to set the Premier League alight this season?
Eboue Skills School has joined many members of the community (and our contributing and moderating team) in pressing the wildcard button this week. Like many of us he has come to the conclusion that we are now entering a new era of premium defender dominance. His compelling case for heavy rear guard investment can be found here.
Further up the pitch Greenred has been having a look at some of the Premier League's more reputable assisters but points out that it takes two to make a goal. There are no FPL points for a brilliant cross that a striker fails to convert, he warns.
Community Leagues
After Gameweek 4's fixtures the five leaders of In Tommy We Trust's leagues are TheRealAVB, Tommy Tour, AGUEROOO!!!, Mind over Mata and Yossi. The most competitive of his league is the All Things Baines league, where the top five community members have an average score of 272.4.
Bales of Fury is the current leader of HeelsOverHead's The Worst To First – 2 Million+ Club, open to those with a rank below two million during one of the first five gameweeks, after rising to the comparative lofty heights of 273,652nd. The Code to join the 21 community members already signed up to this league is 459213-545168.
Myo Min Thant tops Torres Magic's Early Bird league with a score of 81. Of the 286 competitors, just 165 survive – in his Last Man Standing League there are 889 left, after 44 community members were knocked out, including myself.
In Thomas and Peppie&Felix's Friends Life competition, Thomass, Daniel and Forca top their leagues.
TommyTour marches on in It's A Long And Winding Road (LAWR)'s 127-strong main league. He also leads LAWR's Cloud Nine H2H league. Other H2H league leaders in LAWR's competition are Turbo Dog, I Am Suarez, Test Eagles, Doolittle, ManAmongst and Konig Luther.
In the FFS UEFA leagues, Billy Ketsu had the highest gameweek score across the leagues by notching an impressive 80 points. There was an epic, nail-biter in Ligue1 where Dr Ennett's head to head against Beavis resulted in a draw, with both on an impressive 72 points. Meanwhile, Giggs Boson ran away with The Order of Valour Award this week, for putting the armband on injury doubt Wayne Rooney and having the ultimate differential in Victor Moses.
Also, there's still time to sign up for the FFS UEFA FA Cup, with around 80 places left.
Vidic/Vertongen, Coleman, Zabaleta and Whittaker

Or

Ferdinand, Coleman, Zabaleta and Collins?

b) imo.

Collins has better fixtures than Whittaker, playing in a better defence and more points potential.

Rio as good an option as Vidic for now.

Thanks! Ferdinand pretty nailed on for the next weeks?

Who do you prefer between Lampard/Yaya/Eriksen?

between Lamps and Eriksen. I will probably end up having both this or the next GW. Depends on Silva

And what City player(s) are you liking? Just Zaba?

currently have Zaba & Silva, but I'll probably drop Silva, this or next GW.
Silva to Eriksen is my way to Rooney in GW6.
Sticking with Zab for sure

Eriksen, although if Yaya 'Juninho' Toure continues at this rate he may be worth it.

Not enthralled by Chelsea's attacking prospects and now that they're already 'behind' in the group stages I would expect Lampard to get dropped before the Champions League games.

right guys my midfield as followed courtino Snodgrass brady Hernandez nolan.

is it worth a 4 point hit to bring in lamps or ozil
up front i have soldado giroud and sturridge

Coutinho's out for a while. Can you field a full team without taking a hit? If so, do that.

Otherwise, ship out Coutinho for Ozil - although there's nothing wrong with Walcott, Eriksen, Michu, or even Ramsey. 10.1 is a lot of money.

Who plays instead of Coutinho? I'm assuming a defender since PHernandez is already out. With 2 injuries and Coutinho being out for a while, I think I'd take the hit for Ozil/Walcott/Michu. Not sure I'd get Lamps, not 100% nailed for starts and not the best fixtures.

How did Ozil and Willian look last night?

I didn't see Arsenal. Willian didn't look great.

Thanks, makes not picking Mata look even more stupid.

No, I think not picking Mata can be defended. Oscar looked brilliant in the hole, and it's a sin to push either Oscar or Mata on the flanks IMO. Willian is a better wide player (on paper). There's been some comments on using Mata on the right to cut inside but I'm not sure I see it, he's a #10.

Really don't get where this notion came from at all. People on this site are always saying that Mata played in the hole last year and Oscar wide. The ONLY times Mata played in the hole was when Oscar wasn't playing. When Oscar played he was in the hole, Mata wide. I watched 95% of Chelsea's games last season and Mata performed great on the right (vs Spurs away, brilliant performance) Oscar was pretty underwhelming in the hole all season.

From my own experience watching the games, I'd say it was about 50/50 when Oscar and Mata played together (who played wide and who played centrally). Average position heatmap suggest Oscar spent more time on the right than centrally when playing.

Oscar was underwhelming all of last season, both in the hole and on the flank. I think he's been good this season, though, and especially last game when the team as a whole played badly.

Watching the Arsenal replay now. Ozil looks ok, nothing too special. Arsenal up one now and just strolling really. They only kick it up,a notch when they are down or tied it seems Giroud almost had one off a headed attempt.

Will be goals this weekend.

Which one to leave out this weekend?

A)Dawson vs car
B)Collins vs EVE
C)Coleman vs whu
D)Redmond vs AVL

Facing the same dilemma (except for C). Currently keeping Dawson on the bench; we saw what Cardiff can do at home to the likes of a full strength City, so took that into consideration. Picked Collins because West Ham are looking solid defensively - this choice could turn out sourly though. Sticking with Redmond as he is the best attacking outlet for Norwich.

My advice would be A! Keeping both Collins and Coleman on would be the safe route to go.

I really just can't see Lampard not to start vs Fulham. Just can't!

He has been one of the best their players so far. His experience gives Chelsea more quality. Proved it by an assist yesterday.
And what is more Jose is now under preasure after 2 lost games in a row and he just can't let himself to loose again.

After that loss Super Frankie has to start. CHE weakest area is CM, despite their array of attacking mids, CM and central defense will be a thorn in their side.

But it is FUL, they should stroll.

hey people.

Managed to avoid the panic button, but team really suffers now (lots of price drops )

Already took a hit, worth taking another one to ditch Hernandez for Ramsey?

I m taking double hits too.

Kim,Silva & Coutinho OUT
HBA,Michu & Eriksen IN

mee 2...

soldado coutinho and brady out
lukaku,eriksen and HBA in

Would appreciate input on my WC team (0.3m spare):

Boruc (Davis)

Evra / Vert / Williams (Wilson, Shaw)

Walcott / HBA / Moses / Eriksen (Jedinak)

Rooney / Sturridge / Giroud

This GW all my defence are playing away but they look good picks long term.

Here's hoping that after tonights games a Lamela bandwagon will be in full swing.

Really hoping Spurs send out their second team tonight.

They probably will, but I could see Lamela playing to get him going

Also doing WC team below. . Any comments?

Vorm (Lewis)

Walker, Coleman, Fonte, Wilson, Gabbidon

Ozil, Eriksen, Walcott, Ben Arfa, (Cabral)

Giroud, Benteke, Solado

sturridge for benteke and michu for ozil ?

u definetly need a man utd defender and probably a liverpooll defender according to their fixtures

Good to go? subs and captain choices? anything u would do differently?

Speroni
Turner / Terry / Dawson
Walcott (c) / Michu / Lampard / Eriksen
Giroud / Sturridge (vc) / Soldado

Boruc / Collins / Jedinak / Chester

thanks

Yeah think you've got that spot on in fairness.

Might be tempted to have Giroud vice captain over Sturridge, but that's about it.

Wouldn't mind thoughts on these two teams

For a -4 (or free, if leave Negredo instead of Rooney this week).

Vorm / Marshall
Touré / Yanga-Mbiwa / Coleman / Vertonghen / Chester
Mirallas / Walcott / Michu / Moses / Barkley
Lambert / Soldado / Rooney

0 FT, £0.3m in the bank.

Wildcard

Vorm / Marshall
Clyne / Yanga-Mbiwa / Coleman / Walker / Chester
Mirallas / Walcott / Lampard / Moses / Ward-Prowse
Suárez / Rooney / Giroud

0 FT, £0.1m in the bank.

wildcard but with sturridge and michu for suarez and mirallas imo

That's a good shout actually. Was looking then and Michu is the main one I'd be bothered to be without.

thanks

can u give me some feedback on the post right above yours?

Or how about swap Suarez, Lampard and Walker for Michu, Sturridge and Vertonghen?

Vorm / Marshall
Clyne / Yanga-Mbiwa / Coleman / Vertonghen / Chester
Mirallas / Walcott / Michu / Moses / Ward-Prowse
Sturridge / Giroud / Rooney

keep walker and upgrade mirallas to lampard? so besically u can play the same front 7 every week. might be boring but no dilemmas who to bench

better but u need michu

too much on defense imo

Instead of Lampard or Eriksen?

no for hba after this week's hull match newcastle schedule is not easy at all

Whats with the Michu love?

I mean, I know Hernandez is injured and that the Swansea fixtures are looking good, but for that price and considering how little he has achieved so far, is he really so essential?

can't play all 8 front men!

Yes but the fixtures won't be favourable for all 8 every week and having midfielders around the £6m mark isn't that difficult to bench from time to time.

Do most of you own Coleman?

I don't have him or Baines. Missed out there.

So, are we assuming that Wilson is permamnant fixture in the Potters midfield ? Could be a BAP magnet if he can pass straight

Is he playing in midfield?

Yep, CM (not that I have watched any Stoke games, thank God)

Seems so. After the Arsenal game i think I'll get him. There will be no attacking returns though.

No, pretty sure he'll score nothing in the attacking stakes. But they have solid CS potential, and he could do well from the BAPS

And he's 4.5m

I just don't know where to squeeze him in

Absolutely. A cheap way into the Stoke back line is always a bonus. Especially if they are still gonna keep it tight.
Lucky you. I have injured, price dropping and non nailed defenders to swap out!

What should I do with my FT ? Brayford to Ivanovic ? I have 2.7 in the bank.

Mignolet

Coleman Murner Shaw

HBA Koren Walcott Mirallas

Sturridge Giroud(C) RVP

Subs: Lewis Kim Chester Brayford

RVP Suarez Benteke overkill? That is my plan for GW6 but worried of not owning Michu!
RVP -> Rooney to solve all the problems?

Lampard & Ramires vs Fulham

Ramiers & Mikel vs Swidon

Seem about right?

I think Jose likes to have someone more attacking. It would be Van Ginkel or Mikel. Prob with Rami or Lampard. I think it depends on how the Fulham match goes.

I've still got Ravel Morrison on my team. How does everyone feel about him in the upcoming weeks?

Where is SuperOscarBaby when Chelsea lose?

Which one to bring in? Eriksen. Oscar. Mosses. Michu or keep fellaini? An not convinced with michu yet considering his price. He had a quiet end of season and hasn't done much yet this year

Erikson if you want like for like or Moses if you want to free up cash to upgrade elsewhere

My thoughts on Michu exactly.
Oscar concerns me as Im still not sure of how nailed on he is.
Moses and Eriksen have both proven very useful and I think both will do well, especially considering their prices.

Not sure about Moses now there is no Coutinho, think Liverpool will nose dive this week until Bitey Suarez is back

New Post

What do you think?... Playing my WC

Jaaskelainen
Reid, Collocini, Baines (Fonte, Chester)
Walcott, Ramsey, Eriksen, BenArfa (Whittingham)
Giroud, Rooney, Benteke

I have almost built my team but I am looking for 1 average and 1 low priced midfielder to guarantee playing time to cover injuries / bans of my satrting eleven

Two options:

A- Ramsey (5.9) + Cowie (4.4) (meaning I should buy Wilson instead of Coleman I already have in defense)
B- Wittingham (5) and colback (4.5)
C- Brady (5.1) - Wittingham (5)

?

To All seniors here,
Need some advices for this GW...

As per today 19 sept, starter for GW5 :
Cech
Lescott - Moxey - Turner - Walker
Lallana - Paulinho- Hazard
Sturridge (C) - Cisse - Graham

Subs : Marshall (Doubtful), Shaw (Doubtful), Cazorla (Out), Coutinho (Out)

Wildcard Available, 1 FT, 0.4 in the bank...
What should i do ?

I'm having some difficulties with my team:

Lloris ( Marshall)
Coleman Mertesacker Zabaleta Collins (Ramage : out :/ )
BenArfa Walcott Mirallas ( Coutinho, Silva : injured )
Dzeko Giroud Anelka

I already used my FT and dunno wheter I should take a hit to get Coutinho ou, use my WC or just wait for next week and see what happens.

Any advice ?
Scout Picks
For Gameweek 15
Hazard

Gerrard

Ozil

Shelvey

Nasri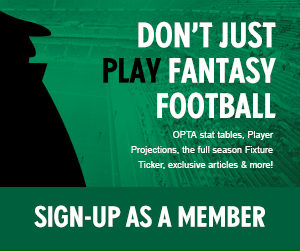 Watchlist
Goalkeepers
Player
Club
Factors

Up

Howard
EVE

A

,

Vs

,

Sus

Up

Marshall
CAR

B

,

Vs

Up

Krul
NEW

A

,

Vs

Down

De Gea
MUN

C

,

Vs

No Change

Cech
CHE

C

Up

Guzan
AVL

B

Up

Ruddy
NOR

B

Up

McGregor
HUL

C

,

Vs

,

£

Up

Lloris
TOT

B

No Change

Speroni
CPL

A

,

VsX

Up

Pantilimon
MCI

B

,

Rest

,

£

Down

Szczesny
ARS

A

,

VsX
Defenders
Player
Club
Factors

Up

Coleman
EVE

A

,

Vs

Down

Terry
CHE

B

Up

Williamson
NEW

B

,

Vs

,

£

Down

Evra
MUN

C

,

Vs

Down

Mertesacker
ARS

A

,

VsX

Up

Olsson
NOR

B

,

Vs

,

£

Up

Turner
CAR

C

,

Vs

,

£

Up

Bardsley
SUN

B

,

£

Up

Walker
TOT

B

No Change

McAuley
WBA

C

,

Vs

Up

Zabaleta
MCI

B

Up

Davies
HUL

C

Up

Ward
CPL

A

,

VsX

,

£
Midfielders
Player
Club
Factors

No Change

Hazard
CHE

A

Up

Y Touré
MCI

A

Up

Ozil
ARS

A

,

VsX

Down

Ramsey
ARS

A

,

VsX

Up

Silva
MCI

C

,

Inj

Up

Fer
NOR

A

,

Vs

Up

Bannan
CPL

B

,

VsX

,

£

Down

Sessegnon
WBA

C

,

Rest

Up

Whittingham
CAR

C

,

Vs

,

£

Up

Michu
SWA

C

,

Inj

,

OoP

No Change

Lallana
SOT

C

,

VsX

Up

Morrison
WHM

B

,

Rest

,

£

Up

Brady
HUL

C

,

Rest

,

£

Up

Barkley
EVE

C

,

Vs

,

Rest

,

Sus
Forwards
Player
Club
Factors

No Change

Suárez
LIV

A

,

VsX

No Change

Aguero
MCI

A

No Change

Lukaku
EVE

A

,

Vs

No Change

Rooney
MUN

A

,

Vs

No Change

Remy
NEW

B

No Change

Giroud
ARS

B

,

VsX

No Change

Negredo
MCI

A

No Change

Rodriguez
SOT

A

,

£

Up

Deulofeu
EVE

A

,

Vs

,

Rest

,

£

Up

Hooper
NOR

A

,

Vs

,

£
Selection Factors
| | |
| --- | --- |
| A, B, C | Current Form |
| Vs | Favourable Fixtures |
| VsX | Unfavourable Fixtures |
| Rest | Rotation Risk |
| Inj | Injured/Returning from Injury |
| OoP | Out of Position |
| £ | Potential Bargain |
| Sus | Suspended/Near Suspension |
Suspension Tightrope
| Player | Team | YC |
| --- | --- | --- |
| Wilshere | ARS | 4 |
| Agbonlahor | AVL | 4 |
| Westwood | AVL | 4 |
| Ivanovic | CHE | 4 |
| Barkley | EVE | 4 |
| Barry | EVE | 4 |
| Howard | EVE | 4 |
| Parker | FUL | 4 |
| Javi García | MCI | 4 |
| Valencia | MUN | 4 |
| Sissoko | NEW | 4 |
| Turner | NOR | 4 |
| Fonte | SOT | 4 |
| Wanyama | SOT | 4 |
| Cameron | STO | 4 |
| Huth | STO | 4 |
| Colback | SUN | 4 |
| Gardner | SUN | 4 |
| Rangel | SWA | 4 |
| Williams | SWA | 4 |
| Paulinho | TOT | 4 |
| Dawson | TOT | 4 |
| Yacob | WBA | 4 |
"He has qualities modern football demands, he is fast, he has a good shot, he can also play on both sides or through the centre. He is multifunctional in attack and I'm very happy the club signed him."

Jose Mourinho talks up his new German forward