Filed under: Members - Posted by: Paul
With five weeks of the season now behind us, Arsenal's Aaron Ramsey and Everton's Ross Barkley have been two of the biggest success stories thus far. Racking up 32 points and 25 points respectively in the Fantasy Premier League (FPL) game, the duo's displays, allied with their mid-price appeal, continues to tempt huge numbers of new owners.
Drafted in by over 510,000 managers last week, Ramsey has already picked up over 144,000 transfers in since Saturday's deadline and with 31% ownership, is now the most popular midfielder in the game. Barkley is not far behind – now residing in 27% of teams, the Toffees youngster is third in terms of midfield ownership, with only City's Yaya Toure separating the pair.
With Fantasy managers looking for ways to free up cash to acquire the returning Luis Suarez, we take a look at the pair's performances over the first five Gameweeks so far to ascertain just what sort of an impact they've been making on the field of play:
Walcott >

A) Michu
B) Ramsey (already hav giroud)
C) Eriksen (Hav no spurs coverage)

Cheers cant stretch to Ozil w/o a hit short .3

If Theo misses the international games,it'll be real blessing fir Arsenal. International games don't go well for him.

ok guys just one question

who to bench? oscar (tot) eriksen (CHE) moses (sun)

would you wildcard if you have:

Benteke
Soldado
Walcott
Kim
Murner
Chester

already used my FT in hazard --> Michu

So after a couple of bad weeks and needed/wanting 5/6 players in/out I've wilcarded. Got potential double risers in for now to gain value. This is the team i'm looking at ending with

Mignolet/4.0

Baines, Dawson, Davies, Clyne, Wilson

Ozile, Toure, Brady, Oscar, Barkley

Sturridge, Rooney, Lukaka

Is this good to go? No Michu is an issue - could downgrade clyne/wilson to $4.0 in order to fund Oscar to Michu - or straight swap for Toure. Or take Ravel instead of Barkley?

Think i'm set but would appreciate any suggestions

Thanks

Not enough gameweeks have passed to do this, and most high scoring players have played every minute, and some new signings only played a few games which skews in their favour, but anyway.

mins per point after 5 matches

Lamela..........7.33333333333
Ozil ..............7.9
Lukaku .........9.55555555556
Negredo .......10.0416666667
Aguero .........10.303030303
Baines .........10.7142857143
Nasri ............10.8695652174
Giroud ..........11.3684210526
Siggurdson.....11.4782608696
Rooney .........12.4166666667
Mignolet .......12.5
Lovren ..........12.8571428571
Yaya Toure.....13.2352941176
Benteke ........13.3448275862
Ramsey ........13.6363636364
Oscar ...........13.6785714286
Silva .............13.8235294118
Vertonghen....14.0625
Terry .............14.0625
Sturridge .......14.5161290323
Enrique..........14.5925925926
Ben Arfa ........14.724137931
Dezko ...........15.6428571429
Eriksen .........15.8
Van Persie ....16.380952381
Michu ...........16.6666666667
Lampard .......17.5
Barkley .........18
Nolan.............18.2916666667
Welbeck........18.3157894737
Paulinho .......18.75
Morrison .......18.9090909091
Soldado.........20.6666666667
Walcott..........23.8666666667
Mirallas..........25.5
Lambert.........28.3333333333
Hazard...........29.6
Coutinho .......31
Mata..............40.3333333333

mins per point 2012-2013 season

10.3586956522 hernandez
11.7309236948 bale
11.7835051546 walcott
11.9198473282 van persie
12.6100628931 lukaka
12.6666666667 sturridge
12.6933333333 lampard
12.8726415094 mata
13.1857142857 coutinho
13.5102040816 podolski
13.6891891892 gervinho
13.8210526316 hazard
13.929245283 suarez
14.0230769231 dzeko
14.0839160839 rooney
14.3939393939 terry
15.1034482759 kagawa
15.7789473684 michu
15.8554216867 luiz
16.1024390244 cazorla
16.038961039 .siggurdson
16.7165775401 lambert
16.756302521 ..dempsey
16.8432835821 jose enrique
16.9759036145 benteke
17.0816326531 silva
17.4108108108 gerrard
17.4478527607 berbatov
17.9583333333 milner
18.7008547009 agbonhalor
19.03125 ........mirallas
19.2644628099 giroud
19.3220338983 baines
19.3458646617 torres
19.4435483871 defoe
19.9932885906 nolan
20.25 .............ben arfa
20.5944055944 ivanovic
20.0657894737 snodgrass
20.8953488372 nasri
20.9428571429 kone
20.1851851852 j rodriquez
21.3619047619 weimann
21.3629032258 zabaleta
21.6455696203 Hart
22.0588235294 Szczesny
22.1875 ..........Cech
22.5 ..............vertonghen
22.6971830986 johnson
23.0578512397 ashley cole
23.75 ............Begovic
24.4285714286 mignolet
24.5714285714 kompany
26.6210526316 riise
29.4951456311 garrido

RMT guys. This is my WC team. 0.5 Mil in the bank.

Boruc Lewis
Dawson Davies(swa) Distin Turner(car) Gabbidon
Michu Yaya Ramsey Ozil Brady
Rooney Sturridge Giroud

thanks . who would your pick be for MID and DEF then ?

haha, PANIC STATIONS!

We are all in the same boat. I have done a 4pt hit already and I still have 3 doubts ahead of the weekend. AND IT IS TUESDAY!

Right.. Going to be asked me a lot of people but Michu or Ozil ? (I have Giroud.)

Have same problem thinking michu and get wally back after international break

Ozil.. I went for Michu and kind of regret not taking the hit as I've realized it will be hard to get in Ozil now

Ozil this week and Michu next?

Walcott ot 2 weeks confirmed!
Walcott --> Michu (-4p) done!

Just wonder if Swansea play this midweek or no?

they play in league cup then league at weekend and europa next thursday

So no chance of a random Michu injury ala Kolo Toure?

so I guess I'll just do Theo to Michu after the Swansea game, is it tonight?

Already done Lampard and Tekkers to Ramsey and Rooney for free

Really don't want to go -8 to lose RvP as well

Also, despite Giroud being the obvious replacement should I need to sell RvP, why I am drawn to getting Lukaku instead?

With Theo ruled out for a few weeks is Gnabry possibly an option as a short term cheap midfielder (only 4.5) ❓

If on WC maybe if not just a waste of transfer

if Arteta is back could Wilshere not play there?

Definitely! He is certainly favoured over Miyaichi, and we will want to play our skewed front 3. Very good player, and could get some points 😀

--------Theo update-------
@SkySportsNews: Theo Walcott to have operation on abdomen & will miss England's World Cup qualifiers next month #SSN

Walcott confirmed out for 2 weeks.

So Walcott -> ?

1. Ozil
2. Oscar
3. Eriksen

Surgery suggests much longer than 2 weeks for me.

Transfer time

TEAM:
Migs, Lewis
Zaba, Collins, Coleman, Dawson, Fonte
Ramsey, Ozil, Moses, HBA, Eriksen
Sturridge, Giroud, Benteke

0,6 in bank, 1 FT

What do you think about going -4 for a

Benteke, HBA > Rooney, Barkley or Arnautović (dunno which one I should take)

Any suggestions and help really appreciated!

Really don't know what to do now with Walcott out do I take a 12 point hit as I have already taken an 8 point hit and if so for who already have michu can't afford Ozil

Top Six Walcott Replacements

If money is no option here are my top walcott replacements in order

Ozil
Michu
Oscar
Ramsey
Yaya Toure
Eriksen

Wally and RvP to Ozil and Rooney for a -4 yay or ney?
I'm 0.1 short of Wally-->Ozil.

that's exactly what I did.

It's reassuring to see that someone else is considering the same move

I'm not sure Yaya Toure belongs in that list Jonty, especially above Eriksen. He's a DM who's got lucky with 2 free kicks and slack marking from a corner

You still not getting box-to-box? 😉

I would have said that a few weeks back..but its time us old pros got into the new mindset of the 2013/14 season. Yaya is far more attacking this year and is suddenly a free kick maestro. Yes it looks like he gets lucky...but thing is, he's getting lucky alot so far and when that happens luck becomes skill.

If you have Giroud already i would put Mich above Ozil.

I'll probably be getting Ramsey or maybe Oscar.

Mine would be:

Özil
Michu
Oscar
Eriksen

Id pop Gerrard in there too, has both suarez and sturridge to feed and is playing sunderland this week.

..With suarez back his penalties will go up too. Differential potential!

Ramsey for me as ut frees up funds to bolster dfence. Baines looks to good not to have, then theres Vidic, Terry, Zaba, Vert so I cant afford Micu, Eriksen, Oscar, Yaya as I;ve got Roo, Ratfface and Giroud up front!

Small Paul at 7.0 for spurs? I like his stats.

on the bright side we can all buy wally back for 9.0 in a few weeks 😀

Brady. Whittingham is not good enough at this level, sadly.

2 free transfers, worth an 8 point hit?

Walcott, Ward-Prowse, RVP and Benteke to Michu, Ramsey, Rooney and Suarez?

Can't bring myself to bring in Ozil at over £4m more than Ramsey, when it effectively means no Michu or Suarez. What say you?

A) 8.5 or under striker
B) 6.2 or under midfielder (not Ramsey, can be Barkley)
C) 7.2 or under midfielder (not Barkley, can be Ramsey)

Fun game, give me

A) Lukaku
B) Noble
C) Sigurdsson

Christ, I have no team, at all. Like none. I've taken the 'must not take a hit' rule/challenge I've set for myself too far. Lost 0.4m on Eriksen, and now 0.2m and rising on Ozil. Taking a hit feels like losing now, it's never paid off for me. Maybe I should change my rule to 'can take hit if your player gets injured'. Because 3 of them are all out.

I'm ok with 3-4 hits in the first 12 weeks, team value is nice come WC time

Not that any of ya'll care, but my pals don't follow footy, so I come here form time to time. I'm doing

Wally -> Brady (have (Özil) & Dzeko-> Rooney

Leaves exact cash for Sturridge to Suarez should I feel the need after this week.

ok seeing as i didnt get a clear answer here is my front 8 and i need to bench one of them:

oscar, moses, toure, eriksen, michu
giroud, sturridge, lukaku

-4 for Theo out definitely.

Robin please please please be fit by Friday. Please.

+10000000

Lukaku might be the guy I get, even though I'm currently Giroud-less

I tried the RvP to Lukaku move just now. I could sell Chester to Baines and still have 4.6 left

Arnautovic or Whittingham?
Scout Picks
Gameweek 25
Janmaat

Williams

Alderweireld
Wijnaldum

André Ayew

Dele Alli

Roberto Firmino

Sánchez
From the Community…
Comments
Hot Topics
Articles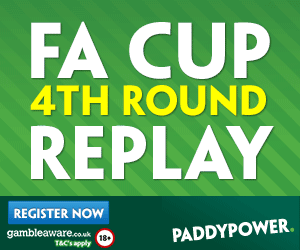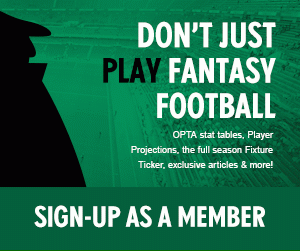 The Watchlist
Goalkeepers
Player
Club
Factors

Up

Hennessey
CPL

C

,

Vs

,

£

Down

Butland
STO

C

,

Vs

Up

Schmeichel
LEI

A

Up

Forster
SOT

A

Up

Courtois
CHE

B

,

Vs

Up

Fabianski
SWA

A

No Change

Boruc
BOU

B

No Change

De Gea
MUN

B

No Change

Cech
ARS

B

,

VsX

Up

Foster
WBA

C

,

VsX
Defenders
Player
Club
Factors

Up

Ivanovic
CHE

A

,

Vs

Up

van Dijk
SOT

A

Down

Baines
EVE

B

,

Vs

Up

Dann
CPL

C

,

Vs

Up

Cresswell
WHM

B

,

Vs

Up

Williams
SWA

A

No Change

Dawson
WBA

C

Down

Alderweireld
TOT

B

No Change

Daniels
BOU

A

,

£

No Change

Fuchs
LEI

A

No Change

Van Aanholt
SUN

A

,

VsX

Down

Bellerín
ARS

C

,

VsX

Down

Smalling
MUN

C

Down

Moreno
LIV

C

,

Vs

Down

Johnson
STO

B

Down

Kolarov
MCI

B

,

Rest

,

Inj
Midfielders
Player
Club
Factors

No Change

Payet
WHM

B

,

Vs

Up

Roberto Firmino
LIV

A

,

Vs

,

OoP

Up

Dele Alli
TOT

A

,

Inj

Up

Barkley
EVE

C

,

Vs

Up

André Ayew
SWA

A

,

OoP

Up

Eriksen
TOT

A

Down

Ozil
ARS

C

,

VsX

No Change

Mahrez
LEI

C

,

VsX

Up

Sánchez
ARS

C

,

VsX

,

Inj

Up

Antonio
WHM

A

,

Vs

,

Rest

,

£

No Change

Willian
CHE

B

,

Vs

,

Inj

No Change

Wijnaldum
NEW

B

Down

Arnautovic
STO

C

,

Vs

,

Inj

Up

Silva
MCI

C

No Change

Johnson
SUN

B

,

VsX
Forwards
Player
Club
Factors

No Change

Aguero
MCI

A

No Change

Kane
TOT

B

Up

Vardy
LEI

C

Up

Diego Costa
CHE

A

,

Vs

,

Inj

No Change

Ighalo
WAT

C

,

VsX

Up

Rooney
MUN

A

Down

Lukaku
EVE

C

,

Vs

No Change

Giroud
ARS

B

,

VsX

,

Rest

Up

Afobe
BOU

A

,

£

Down

Austin
SOT

B

,

Inj
Selection Factors
| | |
| --- | --- |
| A, B, C | Current Form |
| Vs | Favourable Fixtures |
| VsX | Unfavourable Fixtures |
| Rest | Rotation Risk |
| Inj | Injured/Returning from Injury |
| OoP | Out of Position |
| £ | Potential Bargain |
| Sus | Suspended/Near Suspension |
| Player | Team | YC |
| --- | --- | --- |
| Colback | NEW | 9 |
| Byram | WHM | 9 |
| Lucas | LIV | 8 |
| Jones | SUN | 8 |
| Yacob | WBA | 8 |
| Westwood | AVL | 7 |
| Diego Costa | CHE | 7 |
| Huth | LEI | 7 |
| Can | LIV | 7 |
| Mangala | MCI | 7 |
| Shelvey | NEW | 7 |
| Pieters | STO | 7 |
| Dele Alli | TOT | 7 |
| Dier | TOT | 7 |
| Noble | WHM | 7 |
"All players will blank a few times during the season. When almost all do it in the same Gameweek, it is tough to take, but that's just the dark side of probability."

Abreu 42 Community regular