The Swans fly high in this week's fixture refresh as Michael Laudrup's men prepare for a run which looks prosperous at both ends of the pitch. Their Welsh neighbours Cardiff have less reason for optimism, while, having steady the ship, Alan Pardews looks set for a testing time in the weeks to come.
THE STRONG
Swansea

Despite defeat at Southampton last time out, interest in the Swans is surely set to pick up ahead of a delicious run of fixtures that look bountiful for Fantasy managers. The next four hold particular appeal, with three home games against Sunderland, West Ham and Stoke – teams who have, bar the odd anomaly, traveled badly this season – plus a trip to compatriots Cardiff, sandwiched in between the latter two fixtures.
At the back, doubts over Ashley Williams and Ben Davies make Chico look the most secure option, though Michel Vorm offers extra save point potential for those who feel the possible injury lay-offs may dent the Swans' resilience. Certainly, Michu is the obvious attacking outlet, though Pablo Hernandez is edging towards a return from injury – along with Wilfried Bony, he looks a real differential, though question marks still remain over the Ivorian's security of starts as Laudrup juggles his squad with one eye on European commitments.
Chelsea

Beaten only by Everton so far, Jose Mourinho's side have nevertheless failed to set the Fantasy world alight in the manner we might have expected. That could all change as they embark upon a prolonged spell of prosperous looking fixtures, with a home clash against City the only thorn on the rose. In the next six Gameweeks they host matches against Cardiff, West Brom and Southampton and travel to Newcastle and West Ham.
The trouble, as ever with this season's Chelsea, is picking players with game time guaranteed. Fernando Torres' injury leaves Samuel Eto'o and Demba Ba to duke it out for the striker spot and both will be hoping to open their accounts for the season. Owners of the Blues' top scoring forward, Oscar, are sweating over a small injury sustained on international duty. As highlighted by Part 2 of our Breaking the Template article, Andre Schürrle could be an intriguing differential having emerged as a regular for Mourinho, while Ramires, despite failing to produce any returns, has very strong underlying stats worth considering. A Chelsea defender looks near-essential for this period and thankfully rotation has been much less problematic here. Branislav Ivanovic and John Terry have both played 90 minutes of every Premier League game though for a more extreme differential, David Luiz has only missed one game since returning to fitness.
Man United

Rescued from a third straight defeat by young Adnan Januzaj on his first league start at Sunderland last time out, United still have the fixtures to climb out of their mid-table ignominy. Next up is back-to-back home games against Southampton and Stoke, followed by a trip to misfiring Fulham to prepare them for the sterner tests of Tottenham and Arsenal. With these fixtures, Fantasy managers will be hopeful of points at the back and up front and, for the first time since the 2011/12 season, perhaps even in midfield, if David Moyes keeps faith in the young Belgian.
Rio Ferdinand's injury makes Nemanja Vidic the most attractive of United's centre backs, though Patrice Evra has been more than justifying the extra outlay. Januzaj is yet another budget midfielder worth a punt while Robin van Persie's diminishing number of owners will have been overjoyed with Friday's hat-trick for the Netherlands; that could be just provide the jump-start for his faltering season and see him prove his value over Wayne Rooney in the weeks to come.
Everton

Despite losing their unbeaten record at City, the Toffees are still in fine form. Roberto Martinez' men have the fixtures to return to winning ways, with a home clash against Hull and trips to Villa and Palace in the next four, while the visit of Stoke also lessens the blows of showdowns with Spurs and Liverpool over the upcoming six.
Flavour of the month, Romelu Lukaku, is positively incandescent right now; six goals in five games for club and country is simply impossible to overlook, with the bandwagon showing no signs of slowing over the international break. In the middle of the park, Ross Barkley has defied his doubters to finally deliver his long-promised breakthrough season; with their fixtures, he is likely to be promoted from fifth midfielder by many a manager, though Kevin Mirallas' underlying stats indicate he's a decent differential. At the back, Seamus Coleman's goal in Gameweek 1 earned him a legion of early owners but since then he has been matched or outscored by every one of his defensive teammates Leighton Baines, Sylvain Distin and Phil Jagielka, with Baines now nine points clear of his fellow full-back.
ALSO CONSIDER
Arsenal – the league leaders have four strong games in the upcoming six to bolster their position at the top of the table. Home fixtures with Norwich and Southampton, allied with trips to promoted pair Palace and Cardiff help offset back-to-back showdowns with Liverpool and United over Gameweeks 10 and 11. Defensive investment looks impossible to justify given the Gunners have one clean sheet in seven, though further up the pitch, Aaron Ramey, Mesut Ozil and Olivier Giroud could soon be joined by Theo Walcott and Santi Cazorla as the treatment room is evacuated at pace to give Arsene Wenger selection headaches.
Liverpool – Brendan Rodgers' side entertain West Brom and Fulham and travel to Newcastle and Hull over the next six as the schedule continues to smile kindly on Liverpool. Luis Suarez and Daniel Sturridge will be looking to maintain the form that has harvested five goals between them in the last two matches, while Fantasy managers will be hoping Rodgers continues with the recent 3-5-2 formation, affording Jose Enrique more game time as an out of position prospect on the left of midfield. The Spaniard will be hoping to retain his place ahead of fit-again Aly Cissokho, while Glen Johnson is closing in on a comeback and is now down to 5.8 as a prospect on the opposite flank.
Tottenham – Andre Villas-Boas' side have three favourable fixtures in the next four to fall back on after the previous Gameweek's home defeat at the hands of West Ham. A trip to Villa is followed by visits from Hull and Newcastle to the Lane, with Jan Vertonghen looking a tempting option if Spurs can find their form again. Faith in the likes of Christian Eriksen and Gylfi Sigurdsson has taken a dent, while Roberto Soldado owners will be desperate for a first-team return after he made way for Jermain Defoe last time around. Be warned, however, thinks stiffen up dramatically by Gameweek 12 with both Manchester clubs lined up at the end of November.
THE WEAK
Cardiff

If the off-field goings on aren't enough of a distraction, Malky Mackay's men are faced with a tough run of fixtures ahead as they look to recover from a home defeat to Newcastle. The Bluebirds have just one match in front of their own fans in the next four, though, with neighbours Swansea paying visit in Gameweek 10 (che, nor, SWA, avl).
With back-to-back visits from United and Arsenal following on from their Villa Park encounter, Cardiff have it far from easy – David Marshall's save points look more crucial than ever, while Peter Whittingham may struggle to replicate the consistency which has harvested a goal or assist in three of the opening seven.
Newcastle

Alan Pardew's side must steel themselves ahead of a tough run of four fixtures. The Magpies play three of the current top six over that period – Liverpool and Chelsea pay visit before a trip to Tottenham – while a Gameweek 9 clash against neighbours Sunderland, in Gus Poyet's first home match in charge, looks far from straightforward.
Loic Remy faces a tough task to maintain the form which has harvested five goals in the last three, while faith in Hatem Ben Arfa is in rapid decline after he was dropped to the bench for the trip to Cardiff last time out.
West Brom

The Baggies short-term fixtures remain unfavourable, though with four points from games against United and Arsenal, Steve Clarke's side are flying right now. Nevertheless, with a trip to neighbours Stoke and visits to Liverpool and Chelsea in the next four, many will be temporarily deterred from investing in the midlands outfit, in spite of an eye-catching home clash against Palace.
One clean sheet in five since Ben Foster's lay-off highlights a lack of resilience and suggests the Baggies may need to attack to pick up anything over this schedule. Luckily, Stephane Sessegnon and Morgan Amalfitano have offered enough in recent matches to suggest they are capable of producing the points.
BE WARY OF
Hull- Steve Bruce's side face a real task as they look to defend a four-match unbeaten run. Hull roll up to three of the top seven in the next four Gameweeks (eve, tot, SUN, sot) and with Robbie Brady still nursing a hernia problem, they are likely to toil for goals, given thee midfielder has scored or assisted four of their six strikes. Allan McGregor's save points between the sticks look likely to come in handy here as he continues to emerge as a sound budget keeper option.
Fulham – a trip to Palace next Monday bodes well for Martin Jol's men but after that, the schedule turns evil. Fulham then square up to Southampton, United, Liverpool and Swansea in back-to-back matches before making their way to West Ham – returns at both ends of the park look hard to come by, though Jol's decision to bench Darren Bent may be good news for Dimitar Berbatov, with the Bulgarian seemingly set to lead the line once again. Given the fixture list, Jol will do well to remain at the Cottage by the end of November.
West Ham- Sam Allardyce's side will be buoyed by the win at Spurs but have a tough run ahead of them in the next five Gameweeks. City and Chelsea both pay visit and with a trip to Swansea also on their agenda, clean sheets may be hard to come by – given that Christian Benteke is likely to be back for the Gameweek 10 showdown with Villa, the likes of Winston Reid and Jussi Jaaskelainen may struggle to continue their climb up the Fantasy rankings, while Ravel Morrison faces a tough task to carry on the form which has harvested two goals in the previous three Gameweeks.
Southampton- In the short-term, the Saints' schedule is not too bleak once they get past the weekend trip to Old Trafford. The clash with United is, however, the first of three daunting to fixtures to come in the next six Gameweeks which threaten to test the resilience of their defence to the full. Clean sheets in St Mary's clashes with Fulham and Hull could be vital with trips to Stamford Bridge and the Emirates looming.
Evening, all!

'Ello

So ... how are your mini leagues ... ?

The casuals are winning them... but not for long!

This sums it up for most of us i feel

So - no bar to participation, next Season?

I think its a bit early to say, but I do appreciate your invites

Very soon, you are going to have to appreciate the smack around the chops that I am dying to administer ...

I suspect you wouldn't be sober enough to hit the target

There is that ...

Alright Doos

Have you sorted out your/our minimal-meat based inbox problem yet?

No - but I have a sixth sense, now!!!

Aw dear, the riff raff have arrived. ;p

Good Lord!!!

My sixth sense has me thinking that you're thinking..... Pot, kettle and black. Ha ha

Not at all. Two fine, esteeméd gentlemen!!!

Chillin Dude.

Same here, couple of beers to start the week,

In answer to yesterdays Q. I'm looking at Michu or Giroud with Ozil a possible. Got Sturridge & Roon but there not in the mix. Ok sis?

All midweek European games until X-mas

Champions League & Europa League Fixtures:

In-between Gameweek 8 & 9:

Tuesday 22nd October
Arsenal v Borussia Dortmund
Schalke 04 v Chelsea

Wednesday 23rd October
CSKA Moscow v Man City
Man Utd v Real Sociedad

Thursday 24th October
Swansea v Kuban Krasnodar

Thursday 24th October
Sheriff Tiraspol v Tottenham

In-between Gameweek 10 & 11:

Tuesday 5th November
Man City v CSKA Moscow
Real Sociedad v Man Utd

Wednesday 6th November
Borussia Dortmund v Arsenal
Chelsea v Schalke 04

Thursday 7th November
Kuban Krasnodar v Swansea

Thursday 7th November
Tottenham v Sheriff Tiraspol

In-between Gameweek 12 & 13:

Tuesday 26th November
Arsenal v Marseille
FC Basel v Chelsea

Wednesday 27th November
Bayer Leverkusen v Man Utd
Man City v Plzen

Thursday 28th November
Swansea v Valencia CF

Thursday 28th November
Tromsø v Tottenham

In-between Gameweek 15 & 16:

Tuesday 10th December
Bayern Munich v Man City
Man Utd v Shakhtar Donetsk

Wednesday 11th December
Chelsea v Steaua Bucharest
Napoli v Arsenal

Thursday 12th December
St Gallen v Swansea

Thursday 12th December
Tottenham v Anzhi Makhachkala

RMT has got me on 57.56 this week, which is pretty amazing, but I've got 2 FTs to use. Looking to reintegrate G Johnson, Walcott and Benteke in the next few weeks but it's tricky. Think I'll have to lose Moses and Zabaleta, but not sure if I should take the injury risks in advance or wait for confirmation...

Mignolet
Baines, Rangel, Zab
Moses, Michu, Ramsey, Arnautovic
Rooney, Suarez, Giroud

(McGregor, Amilfitano, Wilson, Shaw)

World class is thrown around a lot these days.

RVP
Suarez
Ozil
Kompany
Yaya Toure
Cech

.. The only world class players in the Premier League for me.

Please help guys. Lampard out 9.9m to spend

Michu
Yaya
Oscar
Other

Do Pardew, Allardyce, and Jol have daughters of their own?

It appears Zaha might be heading off on loan.

Evening all!

How is the International break treating ye?

I'm itching to do Whittingham -> Michu. Hurry up saturday!

YTB ftw!

Evening, Comrade! Gearing up for the weekend here as well

I've been taking a few days out so I could come back with a fresh hunger!

Quick question. Are the 7 starting players selected on strength of team in a given gwk combined with hits taken or reputations?

All based on the strength of the team for the specific GW, taking into account hits, captaincy, etc.

I'm itching to show what i'm capable of in the friendly this weekend!

Migs
Coleman Vidic Walker
Michu Ramsey Ozil Eriksen
Suarez Giroud Lukaku (c)

No hits.

*inserts Viper into starting 7*

last time I checked you weren't team captain

No, I'm suggesting that I should be the first name on the team sheet.

I never said he was the first name, just that he was on it

some people are so touchy

I saw this crop up today,i think it may have been said a season or two ago but it made me laugh

"It's always bad to lose to Tottenham because they make DVD's of it for the next 10 year's." -Frank Lampard

Evening lads. I have two free trades. Any ideas?

Boruc. Davis
Zaba. Coleman. Clyne. Collins. Burner
Michu. Ozil. Eriksen. Barkley. Whittingham
Suarez. Rooney. Giroud.

0.2 in bank.

No Colo?

This changes things, might have to give the armband to Danny

Would you consider Suarez a risk for the captaincy seen as he plays late tuesday night/early saturday morning?

Coloccini has not been playing very well, imo ...

Agreed, don't think he has that presence that he used to have.

hence why I have Lukaku

early (c) syndrome

It was Coloccini that he merked for what was imo opinion goal of the season last year

I'd imagine it has been a pretty poor intl' break to WC as regards gaining value?

yeah, bar Januazaj there hasn't really been any 0,.3 risers that you would want to sell on

Lukaku and Remy have risen .2, nobody else has risen more than .1 in the gameweek

Yeah a week or two early...Some really good buys and diffs coming up from the injury list shortly, ideal really

Post gw1 was where the money was made

I made quite a bit in the lead up the gwk 4 I think it was..

Team value is 104.3. Average i'd reckon but would have been a whole lot less if I didn't WC when I did!

To fund collins > terry

Which is best?

A) Rooney > lukaku

Or

B) eriksen > Ramsey

Got an offer of £50 last night for my FT. Any higher bidders?

Sorry, spent up on your sister

Just as well I don't have one then.

JK?

how dare you

not anymore anyway

You mean, just as well you don't know you have one then!

Yeah, that.

As well as getting rid of Davies with one of my FTs who else should I sell out of

Koscielny
Vidic
Eriksen

Any help would be appreciated

Kos?

I think he has been a liability this season.

Is Davies out for certain ?

who are the best 4m defenders? who is this celustka?

Currently taken a -4 but tempted by a defensive transfer to take me up to -8

Migs
Shaw? Zabaleta Coleman
Barkley Michu Ozil Moses
Rooney Sturridge(C) Giroud

Lewis, Jedinak, Collins, Chester

I would be doing Collins--->Terry/Ivanovic for the extra -4 and benching Shaw. Stick or hit?

it's tough as I don't like Shaw this week. But I'm not keen on -8 for a defensive transfer.

The -4 was for Lamps and HBA out.. think next transfer will be in defence. Terry may have to wait until after City game

That's when I'm getting Terry in, GW11, am likely to double up with him and Ivanovic

I am considering this depending on how Zaba does in next few

I'm offloading Coleman and Vidic, will be keeping Kolarov

Just to beat a dead horse at this point, It seems like the DECLINE of the Worldcup and improved network coverage of club football has made it harder to judge worldclass players.

Zidane, Figo, Ronaldo, Henry etc, were pretty easy to spot back when people were more excited about International football.

DECLINE !!...are you sure about that ?...FPL players may not like the qualifiers much but i think the wider world is as keen as ever...The new Ronaldo and Messi haven't been hard to spot either really...and there'll be a whole new crop after the world cup...

Hope so! Just get the feeling that people are not excited about this world cup in Brazil. Blatter has driven popularity down imo, not sure how the Worldcup after Brazil is going to work as well

Blatter and co have sold it down the river. South African world cup was the start of things. Actually you could argue the whole direction of FIFA changed in the mid 70's for the worse when Havelange won the presidency in a coup and turned it into a commercial organisation

A good player is a good player.
So many good players earning a fortune. Lucky Bar Stewards.
World Class players are just people that possess an extra brain gear over there fellow footy geeks.

I had so much pride in my belly when Henry Cooper nearly sent Ali's chin back to America with his left hook.

Seems like the pride is missing these days. People cheered for France because they like the national side and French things, now it's like, "I'll support France because I'm an Arsenal fan and Giroud plays for them"

The french invented the guillotine.
We have to give them some credit.

Actually, the origin of the guillotine is uncertain. A similar device was used in Halifax, possibly long before the French Revolution. Hence the Tramp's Prayer: "From Hull, Hell and Halifax, Good Lord deliver us".

I remember watching Zidane play for Bordeux in the old UEFA cup when they got thrashed in the final. He looked a very good player then but didn't really expect him to become the world's best player.

Worldcup used to be the launching pad for many worldclass players. Ozil and Suarez are the last two people who launched themselves with the worldcup.

Evening all,
I'd appreciate any opinions on what to do with this.
Foster Boruc
Zab Coleman Burner Yanga Bennett
Oscar Michu Ramsay Barkley Jedinak
RvP Sturridge Giroud
I'm begrudgingly sticking with rvp for two more weeks, so possibly something with my defence?
Or just save FT?

Any money in the bank? Maybe upgrade Bennett

Sorry yeah 0.8.
So would have 5.3......reid/clyne?

Is Ash Cole out vs Cardiff?

Don't know this early - nothing more confirmed about Cole apart from not available for England.

Collo maybe out is good news for Suarez owners? Are you sure?

http://www.youtube.com/watch?v=jcF2gk2pnUI

He was my captain that day too

He will be jetlagged a bit tough

he will be mine on sat barring anything untoward ..... even despite the early kickoff curse

Has ANYONE bought a Fulham attacker? Playing Palace on MNF

dunno theyve been pretty uninspiring despite good fixtures.....

That's why I asked, I'm not even bothering

I'm considering getting Bent.

Some cheap over the counter treatments available for that now.

Ok guys definitely the last time now - let's get together and make a life decision.

Accounting and Finance degree or a Computer Science degree?

Start Whittingham (chl) or Jedinak (Ful) cheers

Probably Whits, more chance of attacking points

ya true he is on set plays and things so might nick something. Starting Jedinak would give me some sort of interest in MNF though

Jedinak gets 2 points every week. Whittingham sometimes gets more.

Hi all,
Can anyone point me towards some articles suitable for a complete newb. this is my first season and I'm looking to get some understanding of the very basics.

Such as team balance, should you have 3 players from the same team in defence or midfield? Should the money be spent across all players or a core of 11 etc etc.

Cheers.

Thanks for the links Red, will check them out.

who could i trade in for Ben afra.
i will have 8.6 to spend - currently have Ramsey,Ozil,Erikson ( Cowie benched )
dont have enough for Michu but what about another Swansea player ?

cheers

Is it stupid to have Bianes, Barkely and luakau?????

Shipped Ozil out and have Ramsey on the bench - I'm officially the worst player in the world. I might just end it all!
Scout Picks
For Gameweek 15
Hazard

Gerrard

Ozil

Shelvey

Nasri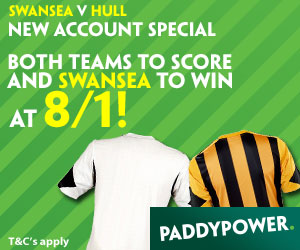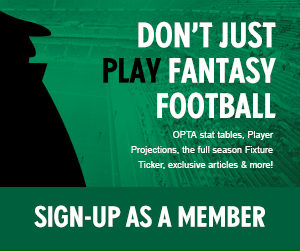 Watchlist
Goalkeepers
Player
Club
Factors

Up

Howard
EVE

A

,

Vs

,

Sus

Up

Marshall
CAR

B

,

Vs

Up

Krul
NEW

A

,

Vs

Down

De Gea
MUN

C

,

Vs

No Change

Cech
CHE

C

Up

Guzan
AVL

B

Up

Ruddy
NOR

B

Up

McGregor
HUL

C

,

Vs

,

£

Up

Lloris
TOT

B

No Change

Speroni
CPL

A

,

VsX

Up

Pantilimon
MCI

B

,

Rest

,

£

Down

Szczesny
ARS

A

,

VsX
Defenders
Player
Club
Factors

Up

Coleman
EVE

A

,

Vs

Down

Terry
CHE

B

Up

Williamson
NEW

B

,

Vs

,

£

Down

Evra
MUN

C

,

Vs

Down

Mertesacker
ARS

A

,

VsX

Up

Olsson
NOR

B

,

Vs

,

£

Up

Turner
CAR

C

,

Vs

,

£

Up

Bardsley
SUN

B

,

£

No Change

McAuley
WBA

C

,

Vs

Up

Walker
TOT

B

Up

Zabaleta
MCI

B

,

Rest

Up

Davies
HUL

C

Up

Ward
CPL

A

,

Vs

,

£

Down

Clark
AVL

B

,

Vs

,

Rest

,

£
Midfielders
Player
Club
Factors

No Change

Hazard
CHE

A

Up

Y Touré
MCI

A

Up

Ozil
ARS

A

,

VsX

Down

Ramsey
ARS

A

,

VsX

Up

Nasri
MCI

B

Up

Fer
NOR

A

,

Vs

Up

Walcott
ARS

B

,

VsX

,

Inj

Up

Bannan
CPL

B

,

VsX

,

£

Down

Sessegnon
WBA

C

,

Rest

Up

Whittingham
CAR

C

,

Vs

,

£

Up

De Guzmán
SWA

C

,

Rest

No Change

Lallana
SOT

C

,

VsX

Up

Morrison
WHM

B

,

Rest

,

£

Up

Brady
HUL

C

,

£

,

Sus

Up

Barkley
EVE

C

,

Vs

,

Rest

,

Sus

Down

Arnautovic
STO

B

Down

Townsend
TOT

C

,

Rest

,

£
Forwards
Player
Club
Factors

No Change

Suárez
LIV

A

,

VsX

No Change

Aguero
MCI

A

No Change

Lukaku
EVE

A

,

Vs

No Change

Rooney
MUN

A

,

Vs

No Change

Remy
NEW

B

No Change

Giroud
ARS

B

,

VsX

No Change

Negredo
MCI

A

No Change

Rodriguez
SOT

A

,

£

Up

Deulofeu
EVE

A

,

Vs

,

Rest

,

£

Up

Hooper
NOR

A

,

Vs

,

£
Selection Factors
| | |
| --- | --- |
| A, B, C | Current Form |
| Vs | Favourable Fixtures |
| VsX | Unfavourable Fixtures |
| Rest | Rotation Risk |
| Inj | Injured/Returning from Injury |
| OoP | Out of Position |
| £ | Potential Bargain |
| Sus | Suspended/Near Suspension |
Suspension Tightrope
| Player | Team | YC |
| --- | --- | --- |
| Wilshere | ARS | 4 |
| Agbonlahor | AVL | 4 |
| Westwood | AVL | 4 |
| Ivanovic | CHE | 4 |
| Barkley | EVE | 4 |
| Barry | EVE | 4 |
| Howard | EVE | 4 |
| Parker | FUL | 4 |
| Javi García | MCI | 4 |
| Valencia | MUN | 4 |
| Sissoko | NEW | 4 |
| Turner | NOR | 4 |
| Fonte | SOT | 4 |
| Wanyama | SOT | 4 |
| Cameron | STO | 4 |
| Huth | STO | 4 |
| Colback | SUN | 4 |
| Gardner | SUN | 4 |
| Chico | SWA | 4 |
| Rangel | SWA | 4 |
| Paulinho | TOT | 4 |
| Dawson | TOT | 4 |
| Yacob | WBA | 4 |
"I'm delighted, having time to re-evaluate his future, Christian has decided to commit to the Club. It's a huge bonus and I'm sure the supporters are every bit as delighted as me to have him on board and raring to go."

Paul Lambert revels in convincing Christian Benteke to revoke his transfer request