We present three wise men for the Boxing Day "differentials", bearing possible gifts of double-figure potential, set-piece threat and midfield budget appeal…
Emmanuel Adebayor
Emmanuel Adebayor is a Fantasy asset who comes complete with a health warning – he's not to be trusted. Equally capable of spectacular brilliance and bafflingly abject displays, the Togo international is nonetheless that rare commodity – a differential capable of exploding points.
Sunday demonstrated Adebayor's potential, not just to Tottenham's campaign but also to Fantasy managers as a new consideration for our forward lines. While we've waited patiently for Roberto Soldado to click and deliver on his La Liga promise to help break up the template up top, it could well be that Spurs harbour another player who can play his part.
Tim Sherwood did not hesitate to bring Adebayor in from the cold, pointing to his "history" as a player for the justification of his faith. Having recorded 17 goals and 12 assists back in 2011/12, Fantasy managers also have a recent track record to cling to when considering Adebayor as an asset.
Even with a modest 7.7 price tag, Adeabyor's uncanny ability to disappoint provides a major caveat. However, with just three Gameweeks to go before we earn the opportunity to refresh our lineups, Adebayor offers a tantalising option – a new proposition up front capable of double-figure returns with back-to-back home matches against West Brom and Stoke as a platform for his resurgence.
Leighton Baines
The Everton left-back is expected to be restored to the starting lineup for the Toffees' home clash with Southampton – a fixture that offers Baines a perfect re-introduction to the Fantasy reckoning.
Despite this, Baines faces a battle to win a place in our affections. In his absence, Seamus Coleman has built on his promising early season form with an explosion of three goals in five outings, cementing his place at the top of the Fantasy Premier League (FPL) defender rankings and as Everton's key option amongst their rearguard.
However, even with a lofty 7.4 price tag, Baines should not be overlooked. Set-pieces have already played a significant role in our seasons with Yaya Toure a major benefactor of the points they can bring. Baines has already gained from two strikes from dead-balls against West Ham and will be back on set-pieces for the Boxing Day clash, along with spot-kick duties.
Now owned by just 13% of FPL managers, Baines makes an unlikely differential but, such is the strength of Coleman's recent charge, he's set to become just that in the months ahead.
Jordan Mutch
While Peter Whittingham is the undisputed weapon of choice in a limited arsenal of Cardiff options, Mutch has gradually emerged as a worthy consideration at the very bottom of the budget bracket. Available for 0.7 less than his team-mate, if you can't stretch to Whittingham's set-piece prowess, Mutch is shaping up as viable cover for Cardiff's impending survival scrap.
A third goal of the league campaign arrived at Anfield on Saturday, with Whittingham typically providing the cross, as Mutch continued to build on his reputation in the Bluebirds lineup. With a pair of assists and six consecutive starts in the league, this 4.5-priced asset could provide a decent midfield enabler in our January wildcard tinkerings. Sort by value in the FPL stats and Mutch is rated fifth but, along with Hull's Jake Livermore, is by far the cheapest option on show.
A home clash with Southampton on Boxing Day, followed by the visit of Sunderlad two days later, provides Mutch with another opportunity to stake his claim and edge his way into our thinking for 2014's refresh.
Just noticed that no one in my league has Negredo other than myself (I also have Suarez and Rooney). The trend seems to be along the lines of Suarez/Rooney/Lukaku.

Could this be a decent differential captaincy option this week?

With absolutely zilch in the bank, I'm really struggling to come up with a transfer.
Any ideas?

Howard
Terry, Collins, Clyne (McAuley, Chico)
Hazard, Silva, Ramsey, Shelvey (Brady)
Suarez (c), Rooney, Lukaku

Currently thinking either downgrade Chico or saving the FT.
Alternatively, I could do Shelvey/Brady to Whittingham/Mutch

Any suggestions are appreciated. Cheers.

Brady to januzaj and bench shelvy

That hurts.. I prematurely sold Januzaj 2GWs ago instead of Brady. May have to swallow my pride then.

Dump McAuley. West Brom going through a really bad patch at the moment and it's hard to find more than 1 game in the next 6 you'd play him. That's poor value on a guy worth 5.5

Evans? You could start him over Clyne today

Yeah good point. Might get a Norwich defender since they've looked alright I'm recent weeks

Right, let's get a mini cpt poll, who will u cpt btw wazza Wally Lukaku

Negredo (or Wally if I go back to my original choice)

I haven't even considered hazard....interesting

I need help. I was so confident on Hazard captain, now people talking he could be rested? Any truth or it is bullshit. Lukaka is my vice btw

Happy Boxing Day everyone!!

Much better than Christmas Day IMO, pubs open, football on, I can even swallow England being 6 wickets down

I can also swallow England being 6wkts down - though it would have been better if Coulter-Nile didn't step over the boundary taking the Pieterson catch.

Quick "yes" or "no" please folks

I am looking to captain Silva as a captain differential, instead of Saurez....wise move or not ?

I just think City are unstoppable at home, and Silva is top of the pile for points per game of all midfielders. I know it is Liverpool, also on form, but when they have a bad day, Liverpool are awful away.

I also have Saurez, Yaya and Rooney....but I do not think many will go Silva, yet he could be a true differential.

So...YEA or NAY ?

.....and that is why it is a differential!

Will be the only one on here but hoping Young starts and Januzaj is on the bench.

I will be. 5 min cameo works.

I think we could see three 0-0's today, Villa / Palace, Cardiff / Southampton and Norwich / Fulham... considering playing Ward and Baker... considering it

Fulham aren't keeping a cleanie!

City have won all eight Premier League games at home this season and have scored 35 goals, conceding just 5 times.

It's the latter stat that i think people are overlooking. People talk about them leaking goals, but that's only been the case away. 5 goals conceded in 8 games, (four of those including games against United, Arsenal, Spurs and Everton) is really not a bad record at all.

Suarez can score against anyone, but if you wanted one defender trying to keep him out it would probably be Kompany.

Also, i just can't see that Liverpool midfield of Henderson, Lucas and Allen being able to deal with Ya Ya, Fernandinho, Nasri and Silva/Milner. I don't think they'll have enough of the ball.

Defensively they're also weaker imo without Enrique and likely Agger. Flanagan and Skrtel hardly inspire confidence and if City score a couple early it will be game over for fear of a Spurs/Arsenal mauling.

For this reason i'm not captaining Suarez.

Just my two cents.

It's a tough one, but i'm in agreement with many on here that Lukaku is more likely to score at home against bottom of the table Sunderland. Hazard would be my second choice, after being accused of negative football, i think Mourinho will send them out with a point to prove at home to a poor Swansea team.

Yea I too was concerned with the Liverpool midfield facing up with the City midfield. Suarez can play against anyone but he can't do it alone. If City pack 5 in midfield and dominate possession, i see it being quite one sided.

Then again Liverpool are playing with extreme confidence, though they were very very shaky in that second half against Cardiff.

City have conceded 13 goals in the 8 games that Kompany has played, don't think that rules out a Suarez goal or two.

It doesn't, you're right, but... here's a repost to point out that their home record, with or without Kompany, is not bad at all.

...at home, they haven't been poor. In the last five home games they've kept three clean sheets, and conceded four, three of which came in the Arsenal game, the other against Everton. That's not poor defensively.

Good post. Was all set on Suarez captain. Now im thinking Negredo. Differential in my minileague as well.

Same here, I think I'll bite the bullet and go for him

I couldnt agree more...
People talking about Demichelis-Suarez and Citys weak defence as reasons for Suarez to score 2,3 goals know nothing about football..it is all about MIDFIELD in these games..Suarez will have 1 or 2 chances max,if any..
And there is a small chance that this game will be high scoring like against Arsenal
My prediction is 2-0 or 2-1
But would love Liv to resist and get a point with 1-1

Suarez (C).

It all boils down to people crossing their fingers and hoping for a bit of a differential to Suarez to spice things up/gain some ground, but just because Suarez has been scoring doesn't increase his chances of blanking this week and City have been poor defensively of late.

For those of you intent on going for someone else, take comfort in the fact that Suarez has failed to score a goal in three away matches this season.

But at home, they haven't been poor. In the last five home games they've kept three clean sheets, and conceded four, three of which came in the Arsenal game, the other against Everton. That's not poor defensively, especially when you consider that Arsenal have been the best team up to now...

Lakaku is a bad capt shout IMO. Not explosive enough, looks in poor form as well. Suarez obviously the safe choice with Man City's 'we will just score more then you' approach!

I'm strapping it on Walcott though, gut feeling!

Something Clever and Petr Cech yourself. Its really confusing reading both of your posts in quick succession.
😉

So based on comments above, thoughts on a) or b) please?

A) Nasri ➡ Silva

Or

B) Ozil ➡ Theo

I would probably keep Ozil tbh.

A of the two, or Wally in A

I've done B and brought Silva in to partner Nasri for a hit.
I don't want any benchers for the next few

Predictions for City vs Pool?

4-2 for me

New Post

If lampard starts on the bench like Demi predicts, hazard is on penalties right?
Can that tilt it to hazard (c) over lukaku (c)?

Benching Ramsey for Redmond today. Hope I don't regret it

Anyone considering punting on TOT midfield?

Eriksen? Sigurdsson?

They have excellent fixtures

Morning lads and happy boxing day.
Altough I have suarez in my squad im tempted to cap hazard, ade, wally or luka. They all have an easier fixture today but you never know with suarez.. What do you reckon?

Cheers

I'm taking the punt on Hazard because he is at home and I think he'll have a blinder, although I am equally torn with going for Walcott, he too could have a blinder, went with Hazard solely because of opposition and home fixture. Don't go for Ade he has only 1 game behind him, and def not lukaku hes on a bad run, he'll need a good wk or 2 before being considered for capt,

H guys can anyone help please so lost

Current team

Krul
Baines Coleman Whittaker terry
Hazard fer Ramsey
Lukaku (c) Suarez negredo

Bench order: marshall Morison shelvey ridge

Can I get some yes or nos? Or critique otherwise

A) should I play Morrison over Whittaker?
B) do I need united coverage for a -4 (Rooney for Suarez for a two week punt, or jan for shelvey)
C) is my captain okay?

Please help guys

Hope you all had a great Xmas happy Boxing Day!!

Captaincy Problem

A = Suarez Away
B= Rooney Away
C= Walcott Away
D= Hazard @ Home
E= Toure @ Home

I've gone with Hazard but really not sure on this one, any input well appreciated, thanks SK.
Scout Picks
Gameweek 26
Coleman

Ivanovic

van Dijk

Daniels
Payet

Oscar

Roberto Firmino

Ozil
From the Community…
Comments
Hot Topics
Articles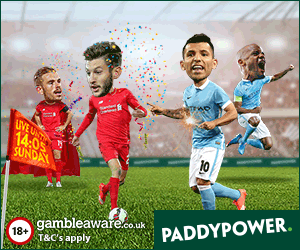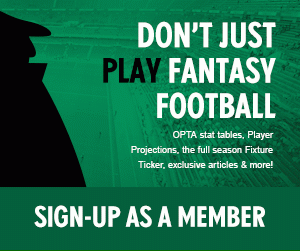 The Watchlist
Goalkeepers
Player
Club
Factors

Up

Forster
SOT

A

,

Vs

Down

Butland
STO

C

,

Vs

Up

Schmeichel
LEI

A

,

Vs

Up

Courtois
CHE

B

,

Vs

No Change

Boruc
BOU

B

,

Vs

Up

Hennessey
CPL

C

,

£

No Change

Cech
ARS

A

,

VsX

Up

Fabianski
SWA

B

No Change

De Gea
MUN

B

No Change

Adrián
WHM

B
Defenders
Player
Club
Factors

Up

Fuchs
LEI

A

,

Vs

,

£

Up

van Dijk
SOT

A

,

Vs

Up

Daniels
BOU

A

,

Vs

,

£

Up

Dann
CPL

A

No Change

Ivanovic
CHE

B

,

Vs

No Change

Alderweireld
TOT

B

No Change

Bellerín
ARS

B

,

VsX

Up

Johnson
STO

C

,

Vs

No Change

Cresswell
WHM

B

Up

Van Aanholt
SUN

A

No Change

Williams
SWA

B

,

£

Up

Smalling
MUN

C

Up

Coleman
EVE

B

,

Vs

Down

Dawson
WBA

C

Down

Moreno
LIV

C

,

Vs

Down

Kolarov
MCI

B

,

Rest

,

Inj
Midfielders
Player
Club
Factors

Up

Mahrez
LEI

A

,

Vs

No Change

Payet
WHM

B

,

Vs

No Change

Dele Alli
TOT

A

,

Inj

Up

Arnautovic
STO

C

,

Vs

,

Inj

No Change

Ozil
ARS

C

,

VsX

Up

Eriksen
TOT

A

Up

Antonio
WHM

A

,

Vs

,

Rest

,

£

Up

Sigurdsson
SWA

A

,

OoP

Down

Barkley
EVE

B

,

Vs

Down

Roberto Firmino
LIV

A

,

VsX

,

OoP

Down

Sánchez
ARS

C

,

VsX

Up

Lingard
MUN

B

,

Rest

,

£

Up

Khazri
SUN

B

Up

Oscar
CHE

B

,

Vs

No Change

Wijnaldum
NEW

B
Forwards
Player
Club
Factors

Up

Vardy
LEI

B

,

Vs

No Change

Kane
TOT

A

Down

Aguero
MCI

A

Up

Diego Costa
CHE

A

,

Vs

,

Inj

Up

Rooney
MUN

A

Down

Ighalo
WAT

C

,

VsX

Down

Lukaku
EVE

C

Up

Afobe
BOU

A

,

Vs

No Change

Giroud
ARS

B

,

VsX

,

Rest

No Change

Defoe
SUN

A
Selection Factors
| | |
| --- | --- |
| A, B, C | Current Form |
| Vs | Favourable Fixtures |
| VsX | Unfavourable Fixtures |
| Rest | Rotation Risk |
| Inj | Injured/Returning from Injury |
| OoP | Out of Position |
| £ | Potential Bargain |
| Sus | Suspended/Near Suspension |
| Player | Team | YC |
| --- | --- | --- |
| Colback | NEW | 9 |
| Yacob | WBA | 9 |
| Byram | WHM | 9 |
| Lucas | LIV | 8 |
| Jones | SUN | 8 |
| Westwood | AVL | 7 |
| Diego Costa | CHE | 7 |
| Huth | LEI | 7 |
| Can | LIV | 7 |
| Mangala | MCI | 7 |
| Shelvey | NEW | 7 |
| Pieters | STO | 7 |
| Dele Alli | TOT | 7 |
| Dier | TOT | 7 |
| Brunt | WBA | 7 |
| McClean | WBA | 7 |
| Noble | WHM | 7 |
"All players will blank a few times during the season. When almost all do it in the same Gameweek, it is tough to take, but that's just the dark side of probability."

Abreu 42 Community regular