The top 10,000 Fantasy Premier League managers are largely fielding full 11-man squads for Blank Gameweek 33.
Their careful planning over recent weeks means that they have got into that position without having to use chips en masse.
When we consider the most owned players among the game's top players this season, there is a total of 12 assets with a fixture in Blank Gameweek 33.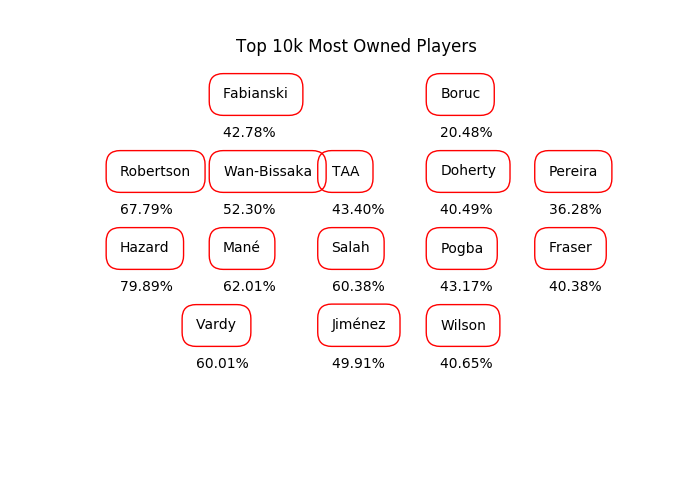 That allows us to see some of the most common starting XIs for managers at this level.
In goal, Lukasz Fabianski (£4.7m) looks the favourite, despite West Ham's woeful form.
It would appear that making changes to other areas of the team were more important in Blank Gameweek 33, while saves are probably a given in a match away at Chelsea.
Matt Doherty (£5.3m) has held onto his place, still commanding the backing of 40% of those inside the top 10,000.
Andrew Robertson (£6.8m), Trent Alexander-Arnold (£5.5m), Ricardo Pereira (£5.4m) and Aaron Wan-Bissaka (£4.5m) are the other four members of the most popular defence, all of whom have either played already or have a fixture to come in Blank Gameweek 33.
Four midfielders follow the same story with Paul Pogba (£8.8m) the only one owned by more than 40% of the top 10k managers not to have a fixture in Blank Gameweek 33.
Eden Hazard (£11.1m) is the most popular at this end of the world rankings, sat in 79% of teams, while Mohamed Salah (£13.2m) and Sadio Mané (£10.1m) are both in 60%.
Ryan Fraser (£6.2m) set to host Burnley with his Bournemouth colleagues on Saturday, is the most popular budget choice with 40% of the top 10k in possession of him for Blank Gameweek 33.
Again, up front, it's just one player without a fixture this weekend and, not surprisingly it's Raúl Jiménez (£6.8m), who has been one of the best budget options this season.
Chances are, the top 10k are holding onto the Mexican ahead of further Double Gameweek action and are unwilling to take him out even for one week as he has risen in price so much since being purchased.
Jamie Vardy (£9.1m) has become the most popular forward option at this end of the world rankings, sat in 60% of teams inside the top 10k.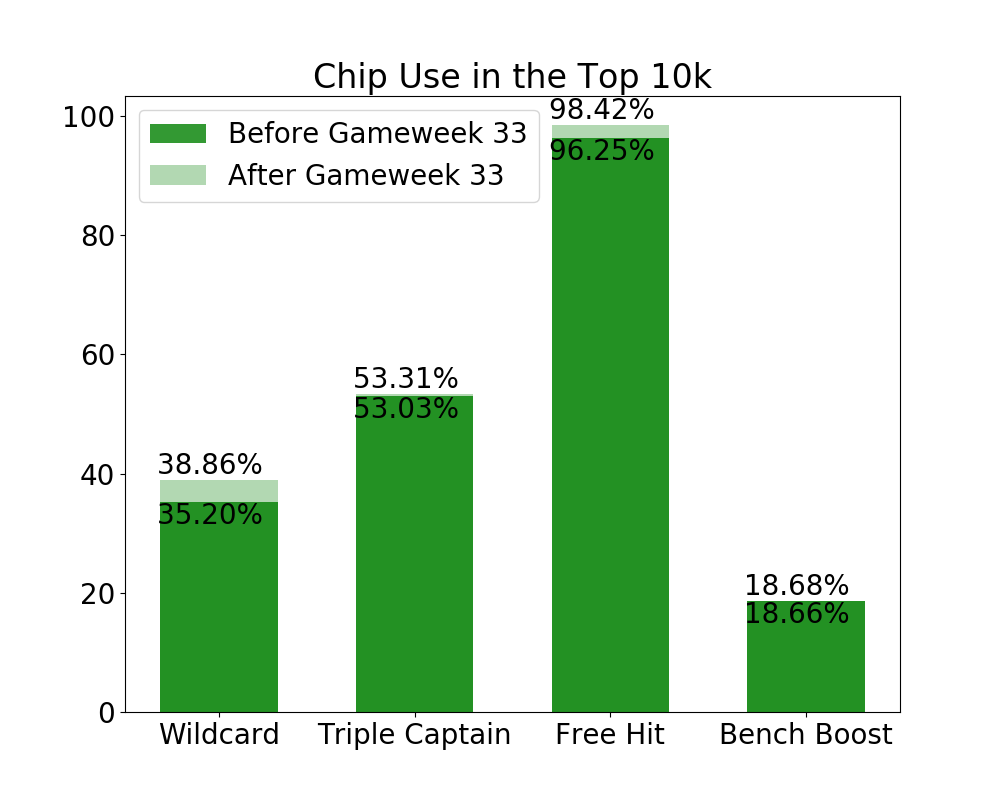 As you can see from the table above, very few managers in the top 10k played chips in this particular Gameweek.
Just 3.66% of them played their second Wildcard of the season, while even fewer, just 2.17% deployed the Free Hit chip.
That shows that they have been planning for this week for some time considering how many played their Free Hits for Double Gameweek 32.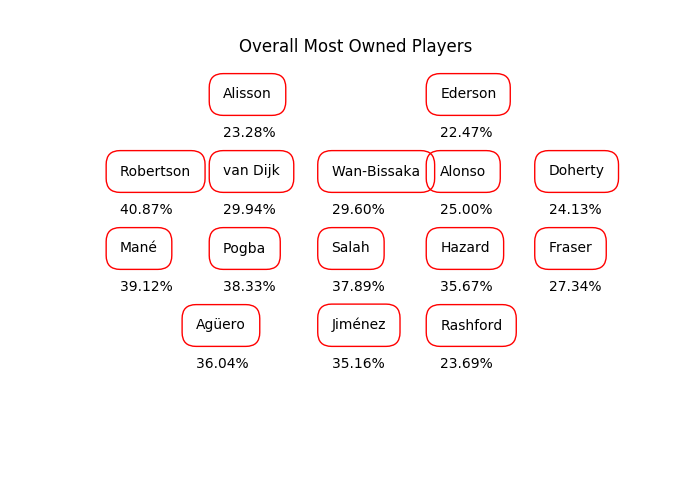 By way of contrast, overall managers were not quite so well prepared for Blank Gameweek 33.
The most popular players going into this depleted round of action show three forwards without a fixture in Sergio Aguero (£11.8m), Marcus Rashford (£7.6m) and Jiménez.
In total, just nine of the 15 players are ones involved in Blank Gameweek 33.
Chips were largely not used overall either, Wildcards proving the most popular, with activations from 1.42% of managers.
That may be because ones such as the Free Hit and Triple Captain were used en masse in Blank Gameweek 31 and Double Gameweek 32.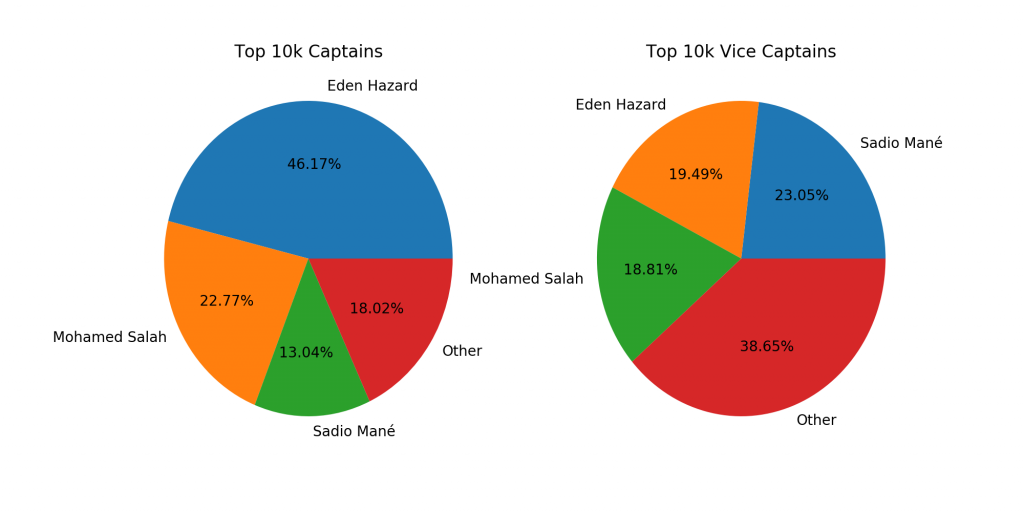 We already saw that Hazard was the most commonly selected player among the top 10,000, but his effective ownership is even higher, currently at 126%.
He has a much more comfortable lead in the captaincy statistics at the top level as he did in the Fantasy Football Scout poll.
In that vote, he finished with 24.8% while Salah was just behind him on 23% and Mané on 22.2%.
Among the top 10k, Hazard has been captained by 46.1% for Blank Gameweek 33, Salah has been backed by 22.7% and Mané 13%.