The top 10,000 Fantasy Premier League managers have been largely unmoved by some of Gameweek 37's key transfer targets.
Manchester United's players have been much discussed over the last few days ahead of their final two fixtures with Huddersfield and Cardiff.
Meanwhile, Eden Hazard (£10.9m) has been looked at as a decent captain option when Watford come to Stamford Bridge.
However, neither Chelsea or the Red Devils are particularly well represented in the top 10k, who have seemed keen on minimal changes from their Gameweek 36 exploits.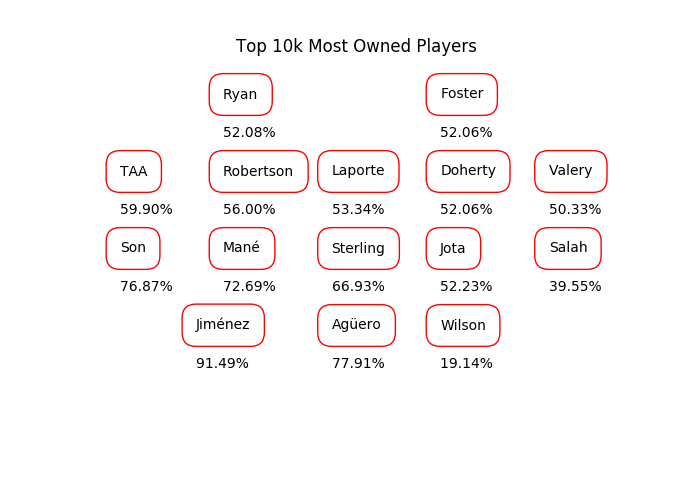 As you can see from the graphic, none of Manchester United's players have managed to break into the list of most popular options in the top 10k – which has not changed much from the Gameweek 36 template.
That's despite Paul Pogba (£8.5m) and Luke Shaw (£5.0m) among the top five most signed assets ahead of Gameweek 37, transferred in by 115,000+ and 100,000+ respectively.
The Frenchman is the most fashionable at the top level, currently sat in 26.6% of top 10k squads, indicating his ability to make a difference for his owners.
Marcus Rashford (£7.3m) is owned by 15.8% of managers in the upper echelon, while left-back Shaw is enjoying 18%.
That suggests that the current top 10,000 managers are more concerned with form rather than fixtures.
The Red Devils have by far the most appealing schedule between now and the end of the season as they face Huddersfield and Cardiff, both of whom are struggling at both ends of the pitch right now.
However, Ole Gunnar Solskjaer's men have won just one of their last five Premier League matches, and their most popular Fantasy assets have performed poorly.
In that run, Pogba has averaged 4.6 points per game, but has blanked four times, while Rashford is without an attacking return since the first match of Double Gameweek 32.
Furthermore, Shaw has averaged 1.6 per Gameweek in the last five, although he was suspended for two of those.
That has understandably ensured they are poorly represented in the top 10k, although if Huddersfield can bring the best out of them they will almost certainly act as powerful differentials.
The same goes for Hazard who is owned by just 15.4% of managers in the top 10k.
The captain armbands that he has been trusted with take his effective ownership to 22.1%, which is still relatively low.
Given that Watford have conceded more big chances than any other side this calendar year, and Hazard has three double-figure hauls in his last four at home, a high score could force plenty of movement in and out of the top 10k.
Meanwhile, Mohamed Salah's (£13.3m) 19-point haul against Huddersfield has reduced his impact as a difference maker at this level.
His ownership in the top 10k has now increased to 39.6% which is finally enough for him to return to the list of the top five most popular midfielders.
The Egyptian is also the third-most captained in the top 10k for Gameweek 37, ahead of a trip to Newcastle, taking his effective ownership to 47.5%.
The most important asset by some stretch is Sergio Aguero (£11.9m) who has been captained by 52.3% of managers inside the top 10k.
That takes his effective ownership at this level to 132.5%, roughly 40% more than the second highest in this department, Raúl Jiménez (£7.0m) on 93.8%.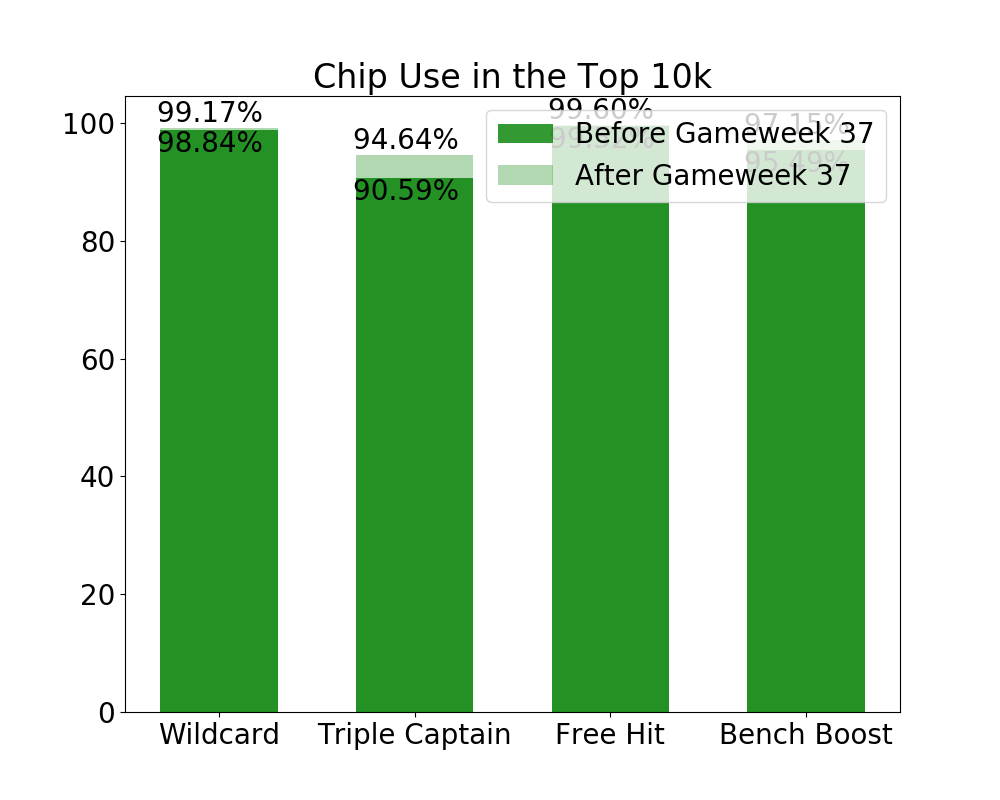 We have further confirmation that 'chip season' is very much a thing of the past as none of the power-plays were used by more than 4% of the top 10k for Gameweek 37.
As you can see, the Triple Captaincy was the most popular with Aguero, Raheem Sterling (£11.6m), Hazard and Salah those considered for it.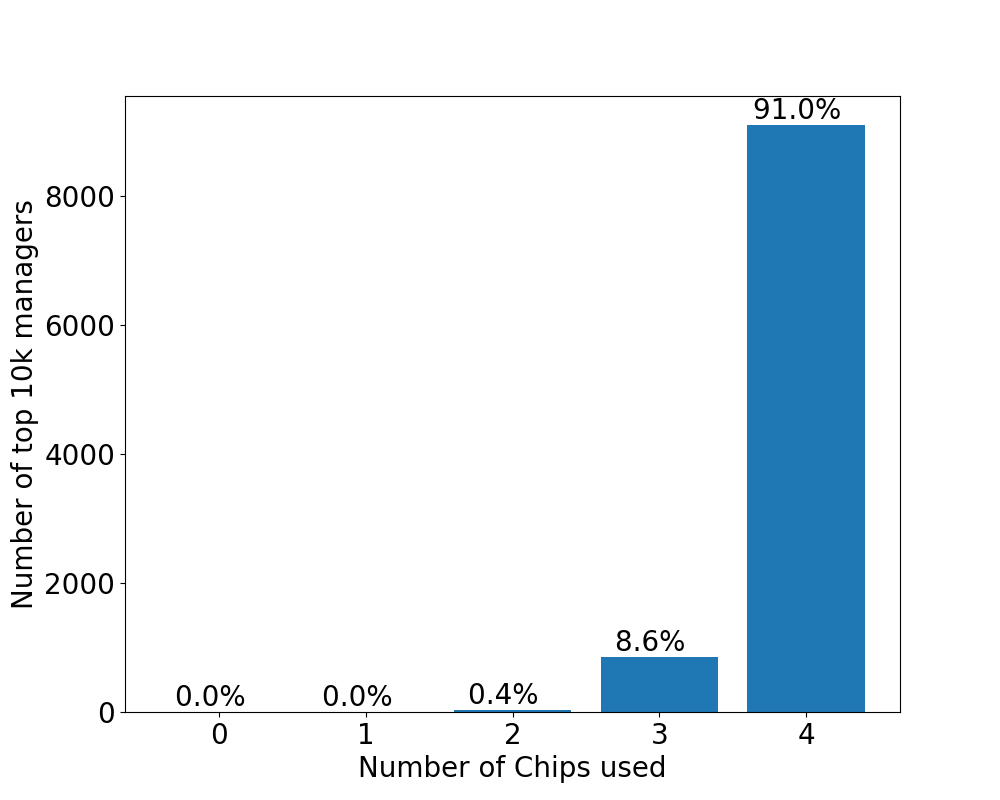 It is worth noting that there is still a small group of managers inside the top 10k who are yet to exhaust their chip supply.
91% of them have done so at this stage, but there are still 9% with chips left in their pocket.
Not surprisingly, it's the Triple Captain which is likely to be the most deployed on the final day of the season as managers hope to benefit from what usually proves to be one full of goals.