The Gameweek 6 deadline is hurtling into view, with Southampton v Bournemouth getting us underway on Friday night.
There is much to ponder from a Fantasy managers' perspective, with forwards dominating the list of top points-scorers, several premium assets competing for our attention and Norwich's attackers delivering no matter the fixture.
With that in mind, we've put together another panel of well-known Fantasy managers to address some of the most-discussed issues ahead of the weekend.
WHO'S ON THE PANEL THIS WEEK?
Ted / Rotation's Alter Ego – Moderator and the site's recently appointed Assistant Community Manager. Ted finished 633rd in the world last season.
Holly Shand – Founder of Fantasy Football Community, two top 10k finishes in four seasons and regular FPL Show guest.
Who Got the Assist? – Tom and Nick run one of Twitter's most active Fantasy accounts and run their very own blog, also producing an excellent regular podcast.
FPL Family – Lee and Sam run the popular Fantasy podcast and Twitter account. They were guests on the FPL Show last season.
QUESTIONS
Triple: There are so many premiums I want in. Who are impossible to ignore at this moment and, more importantly, who are you dropping?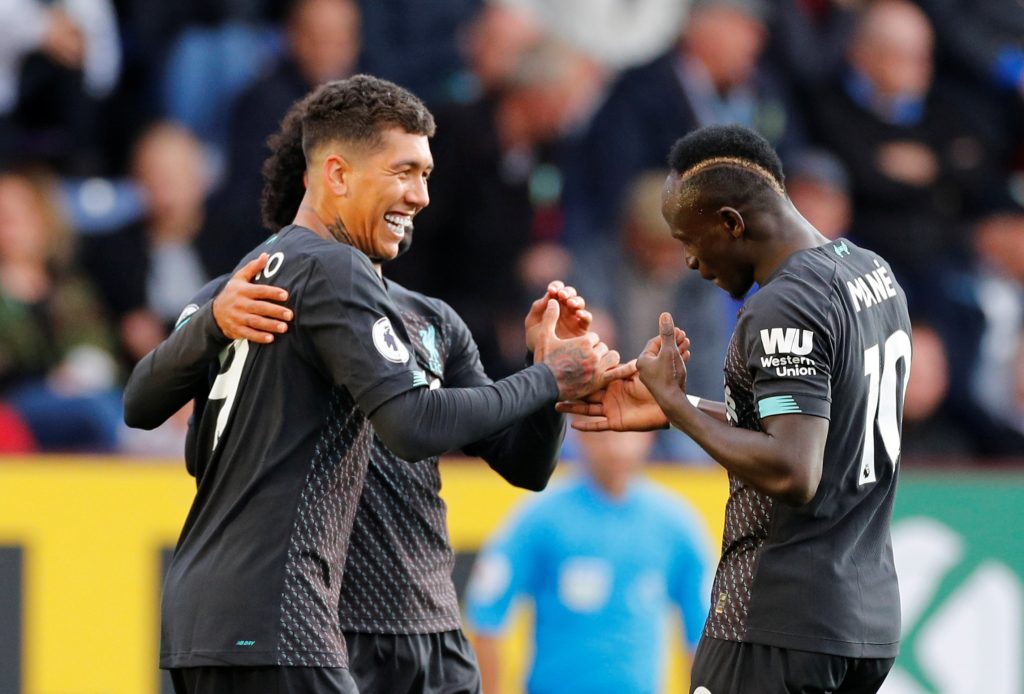 Holly: It's almost impossible to get four premiums in your team, so you need to select three carefully and then stick with them, barring injury.
It's important to have one from both Manchester City and Liverpool to give choice for the captaincy. I still prefer Salah over Mane, with the lure of set plays and penalties; the fixtures are mixed though. It's tough to choose the right player at Manchester City, I currently own Sterling and De Bruyne and I'm likely to stick with these two.
Aubameyang would be the other option in place of De Bruyne for me: he has the consistency in form, plus the fixtures look great. A question mark over his captaincy potential after last season would be the only downside.
Sam: There are so many great premium options right now.
Liverpool have started the season excellently with Salah, Firmino and Alexander-Arnold especially looking brilliant picks. Couple that with a need for Man City attacking returns in the form of KDB and Aguero, and other premium assets like Son, Kane and Aubameyang, and it becomes a mathematical nightmare.
For me, the fixtures and the injury to Lacazette mean that Aubameyang is impossible to ignore, with a run of 6, 6, 5, 9 and 13 points in the first five Gameweeks he is a priority asset.
Salah also falls into that category, as the third-highest scoring player in the game and with a nice set of fixtures coming I can see him achieving good points hauls in the coming weeks.
In terms of players to drop, with injuries to Laporte and now Stones means I see little value in holding premium City defenders such as Zinchenko or Ederson. Likewise, although he has had a fantastic start to the season, I worry that Aguero's minutes may be more limited with the Champions League starting and Jesus back from injury – so I would be thinking of swapping him to Aubameyang.
There is also a big case for switching the premium assets at Spurs from Kane to Son – not only will this save money but Son's form in the Crystal Palace game was outstanding and I expect this to continue. I would be wary of losing Kane ahead of Leicester though as his record against them is excellent.
aran14: Best £7-8m striker? Three main options in this category seem to be Wilson, Haller and Abraham.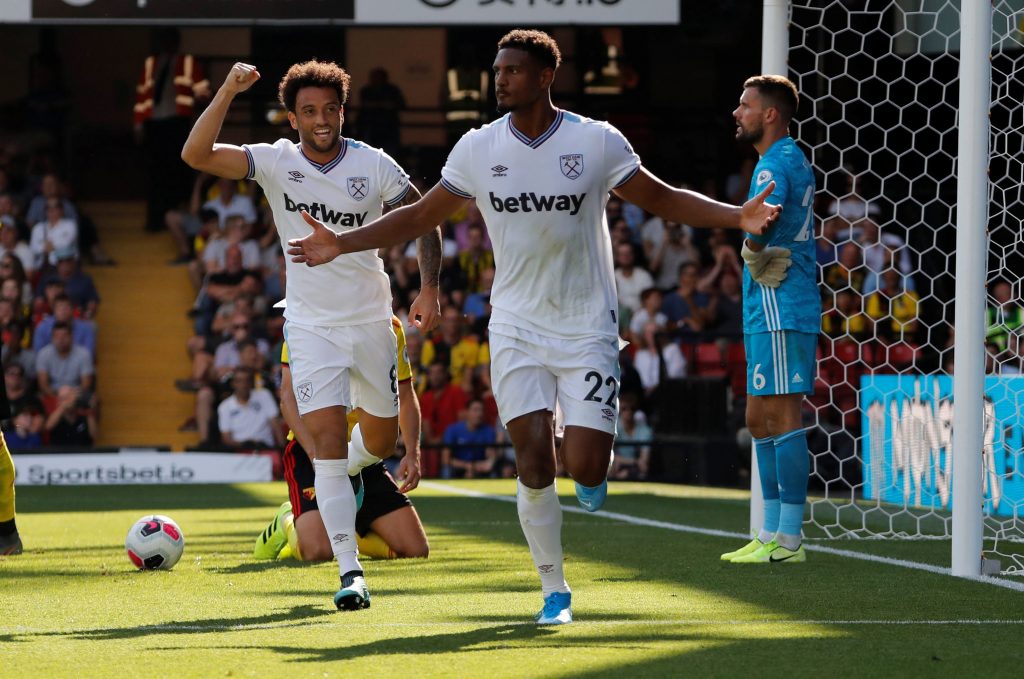 Nick: I think you can look no further than Tammy Abraham right now. He is in fantastic form right now with seven goals in three and the fact that he is leading the line for a top-six side as well is a clincher for me. It has been pointed out that he has proven himself against recently promoted sides but after Liverpool, Chelsea have a fantastic run of fixtures and I can certainly see more goals coming his way!
Lee: Who says the third striker spot is dead? With so many options, Fantasy managers actually have a wealth of talent to choose from. For me, it comes down to Tammy Abraham, Seb Haller and Callum Wilson.
Wilson perfectly typifies the FPL season we're having. Returns in every game, including an explosive GW5 – yet he's had two price decreases. Madness. The Englishman looks in great form right now and Bournemouth's fixtures should give his owners encouragement that he'll continue that form. Wilson's been delivering for some time now too – since the start of last season, the only English player to be involved in more goals is Raheem Sterling. Wilson's ahead of popular FPL assets like Kane, Vardy and Rashford for goal involvement over that time period, suggesting patient managers should benefit from him adding to his three goals, three assists so far this season.
Despite being brand new to the Premier League, West Ham's new boy Seb Haller looks made for the top flight. Tall, powerful, reasonably quick and with a number of creative players around him – we've already seen him hit the ground running with three goals from four starts. Owners shouldn't be put off with the Gameweek 5 blank at Villa Park either, I saw enough in that game to suggest he's involved and is settling nicely into his new surroundings. Reports over the summer suggested that Haller can get isolated if he doesn't get the support from midfield, but Pellegrini seems to have acknowledged that and placed willing runners Yarmolenko, Lanzini and Anderson in and around the Frenchman to great effect so far this season.
Then there's Tammy Abraham, who's answered all the questions posed of him so far this season. I said that the Wolves and Liverpool fixtures in Gameweeks 5 and 6 would be the acid test for Chelsea's latest number nine and he's passed the first of those tests with flying colours with a sensational hat-trick against Wolves.
Some managers are pointing at the xG stats and to over-performance – he's scored seven goals from an xG of 2.66. I don't see it though. What I see is a clinical striker that is taking his chances very smartly indeed when presented with one. Liverpool in Gameweek 6 might deter some managers from bringing him in immediately but a phenomenal run of fixtures for Chelsea from Gameweek 7 (BHA, sou, NEW, bur, wat) look ideal for the England man to continue his hot streak.
Look out for potential rotation around the Champions League now the group stage has started but in Abraham, Lampard has a fit, healthy and hungry young player who will be chomping at the bit for game-time. So I'm not expecting a lot of rotation, particularly as Lampard's best XI is now starting to settle down and become clear, both to him and to Fantasy managers. Abraham may also have one eye on a securing a place in Gareth Southgate's England setup next summer.
For me, it's the creativity that may just swing it. Neither Haller or Abraham yet have any assists – Wilson has three. That said, each of those 'assists' are purely Fantasy assists, achieved for winning penalties and free-kicks that lead to goals for his team-mates, suggesting that it really is a close call between all three of them.
Ted: All are good options, all have their positives but importantly some flaws. The short of it, for those of you that don't want to read through my typical rambling, is that I'll be getting Tammy Abraham next week but it's close.
Tammy Abraham is a player I've been watching carefully all season because I'm desperate to fall in love with him. Two major issues put me off him in pre-season – his finishing and his 'nailedness' – but he's seemingly proven he can overcome both in recent matches.
Yes, you can argue his current scoring and conversion rates are not sustainable. However, I believe he is showing everything needed to convince me that his form will give him the confidence to score well in his upcoming fixture run – no team has better fixtures from Gameweeks 7-12 than Chelsea.
Sadly, I now have to add a late caveat to this with Mason Mount having picked up an injury – whilst this could be a big blow for Abraham, I'd still be looking to buy him though Chelsea's creation stats are worth monitoring.
Next on my list would be Haller. A real talent and out of the three, I'd probably fancy him to finish the season at the highest points. He has, in theory, a good amount of creative talent behind him and some fixtures that on paper are not too bad, but I'd worry that teams like Palace, Everton and Burnley could frustrate West Ham and limit that supply reaching him. He received nothing versus Villa but still managed to look pretty good which is a good sign!
I love Wilson as a player and his consistent returns in every single game is only matched by Aguero and Aubameyang. However, despite scoring well in recent games I'm not completely feeling the love just yet. Of the three, his team doesn't have the best attacking stats. They don't have the best fixtures. None of his stats are particularly better than the others. Unlike the other two, he will also be playing alongside someone and not hogging the chances himself. It's not that he's a bad option, it's just that I like to be able to say "I'm getting him in for this, this and this reason" and I don't feel like I can with Wilson. He's a good option, just I prefer the other two.
Is time to shift funds from defenders to attackers? Which are best cheap defenders (below £5.0m)?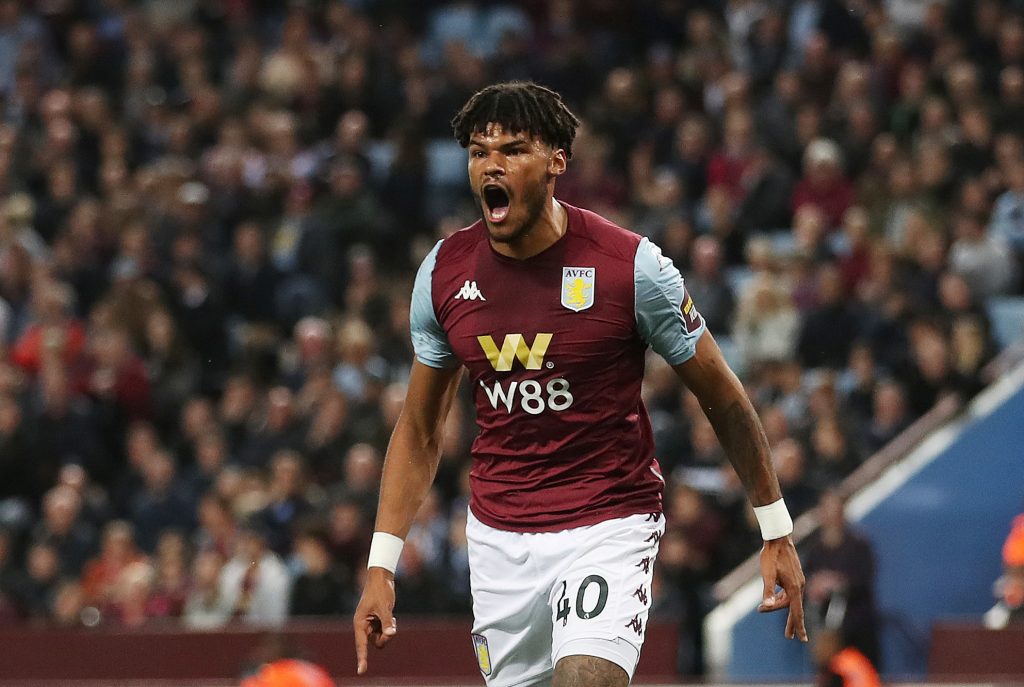 Ted: Yes and no. I don't want to advocate setting your team up with 3x £4.5m defenders because quite frankly the selection on offer looks depressing currently, but if I need money for my team, it's coming out of my defence.
To keep it succinct, I'd have two possibly three defenders that you can play every single week – preferably a TAA or a Digne or two, but a budget top-six defender would work too. The third slot can be someone a bit cheaper though, as long as you have someone who could cover for their tougher games.
As for cheap defenders, I'd say just aim for good fixture runs for secure teams. Leicester have been pretty tight at the back, so I can see myself getting Söyüncü soon as his run from Gameweeks 7 to 17 looks pretty excellent.
It's a little hard to judge Burnley on the games that have already been, but despite a good fixture run on paper I'm a little sceptical to recommend a defender as they depend fully on clean sheets and I can see all of their next five opponents potentially scoring.
Someone like Guilbert could work given his decent chance creation, but again his fixtures aren't awe-inspiring, much like Villa's goal threat stats – perhaps some sort of rotation with someone like a Newcastle defender might work, though just writing that sentence makes me feel sad.
Holly: For sure – I've adopted the traditional 3-4-3 on Wildcard with just two premium defenders.
Lundstram is still a great asset and finding another cheap defender to rotate with him could be a great strategy. There's Lowton and Pieters at Burnley, plus Mings and Guilbert at Aston Villa. Keep an eye on Rico and Hanley for that final fifth defender bench filler.
Lee: I believe it is, yes – we're just not seeing the value from the big-money defenders right now.
Going into Gameweek 1, many of us placed bets on Man City, Liverpool and Everton – and based on last season's statistics, those were bets well placed.
However, football being football, we've had serious injuries to key members in each of those set-ups. Laporte (Man City) and Allison (Liverpool) are the obvious ones, but since Gbamin's injury earlier this season, Everton have conceded two or more goals in each of their last four games. Owners of Lucas Digne, therefore, have been reliant on attacking returns, which the Frenchman is, of course, capable of, but the clean sheet is an FPL defender's bread and butter – without it, you can see why many managers are now looking to move Digne down to a cheaper defender for investment up front.
So with the plethora of mid-price forwards up top and plenty of options in midfield, who are our go-to £4.5m defenders? Incidentally, I'm going to assume that most Fantasy managers have John Lundstram, who still represents great out-of-position value at £4.2m.
Leicester have not conceded more than one goal in a game so far this season, so with a little tightening up, Soyuncu could be a great option. His appeal increases once you look at the Foxes' fixtures from Gameweek 9 onwards – they go on an incredible run that sees them only playing one (Arsenal at home) top six side until pretty much Christmas.
I also like Aston Villa's options. Whilst the rest of the Premier League winced at the eye-watering £20m price-tag, the Villa faithful were celebrating the bargain of the summer, having seen Mings become central to their defensive solidity last season while on loan in the Championship. At £4.5m, he's a nice option, as is right-back Frédéric Guilbert at £4.4m. The 24-year-old Frenchman was known for his tough-tackling style and 'old-school' approach to defending in France, yet this season (particularly in pre-season) we've seen Dean Smith encourage him forward in attack with his heat-maps encouraging for any would-be suitors. At £4.4m, he represents good value, just be slightly careful of rotation with the likes of El Mohamady – although Guilbert has started the last three for the Villains.
A shout-out next to the scorer of probably goal of the weekend in Gameweek 5, Chelsea's Fikayo Tomori. Back-to-back starts now suggest that Lampard may have found yet another young gem in that Blues squad. At only 0.5% ownership in FPL, we could also be looking at a decent differential ahead of a great run of Chelsea fixtures from GW7 onwards. Tread carefully around rotation though. If every defender was fit and available for Chelsea, would he make the first XI? One thing in his favour is his age – Lampard clearly has a remit to promote youth from within the ranks at Stamford Bridge. Gameweek 6 will be a real test against Firmino, Mané and Salah though, should Tomori get the nod.
Lastly, Kiko Femenia has started all five games for Watford so far this season. A couple of weeks back, I would not be advocating bringing in a Watford defender. However, the return of Sanchez Flores in the manager hot-seat should see an upturn in defensive form. In the 2015/16 season, Sanchez Flores built his Watford team on defensive solidity, particularly at Vicarage Road where they only conceded 19 goals all season. Surely, that's the philosophy the board have asked him to re-install. Femenia has also so far registered a touch in the opposition box every 41 minutes and created a chance every 56 minutes, so could represent good value for your £4.4m if the Hornets can get their act together defensively.
jacksc5294: I benched Pukki and Cantwell against City and paid the price with a below-average week. Do you think both are fixture-proof going forward?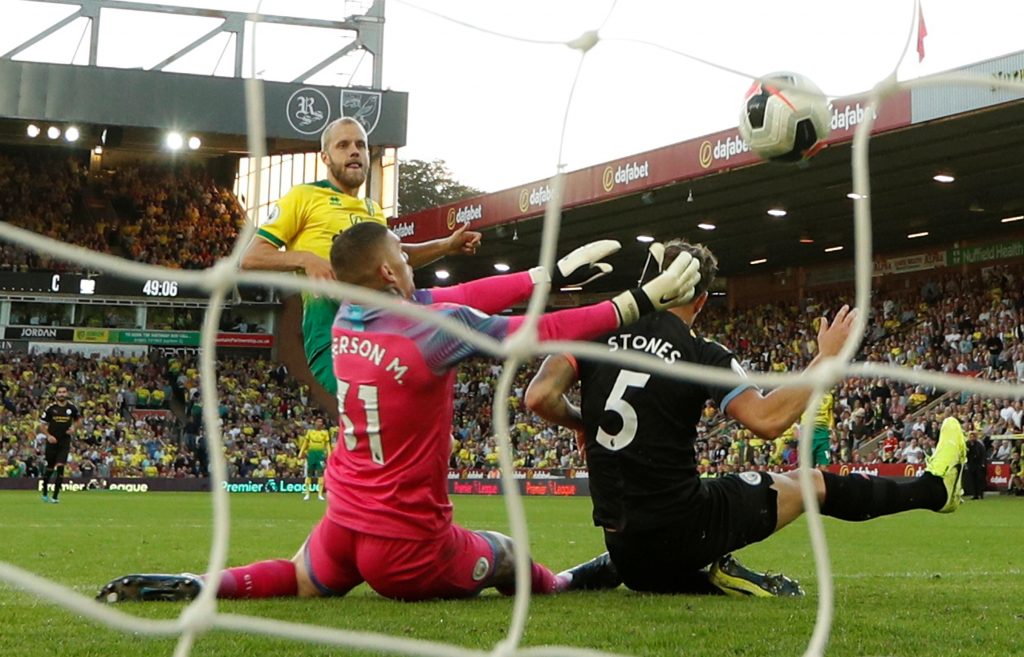 Sam: With Pukki, I will start him regardless of the opposition. His vision, movement and quality have shown us that he is able to score against arguably the two biggest sides in the league and therefore I don't think there is any game he needs to be benched for. In fact, in a reverse from thinking of benching him I now see Pukki as a captain option in many fixtures.
The issue for many managers like myself is playing both Cantwell and Pukki together against the bigger clubs. Cantwell has now scored against Chelsea and Man City and got two assists versus Newcastle – this is the form of a player who, again, can be played in any fixture.
The scary part comes in playing two Norwich players against the big clubs, however, they have proven on numerous occasions already that they are able to score against the big teams and so we as FPL managers need to put faith in them or leave the points on the bench when they inevitably haul.
Ted: For Pukki, I have and I will continue to play him regardless of opponent because I think that quite frankly he can score against any of these Premier League defences based on current viewing. It's as simple as that really. Of course, form changes and whatnot, but for now, he's safely in my starting XI.
Cantwell is a bit of a tricky one. He's become hugely popular among large portions of the FPL community as a fifth midfielder that can be played. In the coming games, I'd certainly be looking to play him in every game coming up for him, with Norwich playing some very nice football. But is he fixture-proof?
'Fixture-proof' is one of those words that has been thrown around so much it's lost a bit of meaning now, but by the definition of the word, no, he isn't. Games against the likes of City or Liverpool would significantly decrease his potential output and for those that own both him and Pukki, I don't think it's worth dedicating two players to that game. His stats from that game weren't fantastic (that goal was his only goal attempt), but whilst he does often get into the right positions, I still believe it was correct to bench.
In short, if the City vs Norwich game was to be played again, I'd still bench Cantwell but for his upcoming games, I'd be eager to play him every week.
Nick: Pukki and Cantwell certainly proved that they can perform against any opponent in the league and they look like a midfield-forward disruptor combo that we haven't seen since Mahrez and Vardy. It doesn't matter about the opponent for these guys and I am currently doubled up on them.
I would be wary however that Norwich are actually bottom for goal attempts for all sides, so whilst they have been clinical, they haven't been creating buckets of chances which is slightly worrying.
Captain Kakaroto: What is so special (from an attacking perspective) about Lampard's mindset? Does Lampard's attacking approach lead us for double-up of Mason Mount and Tammy Abraham?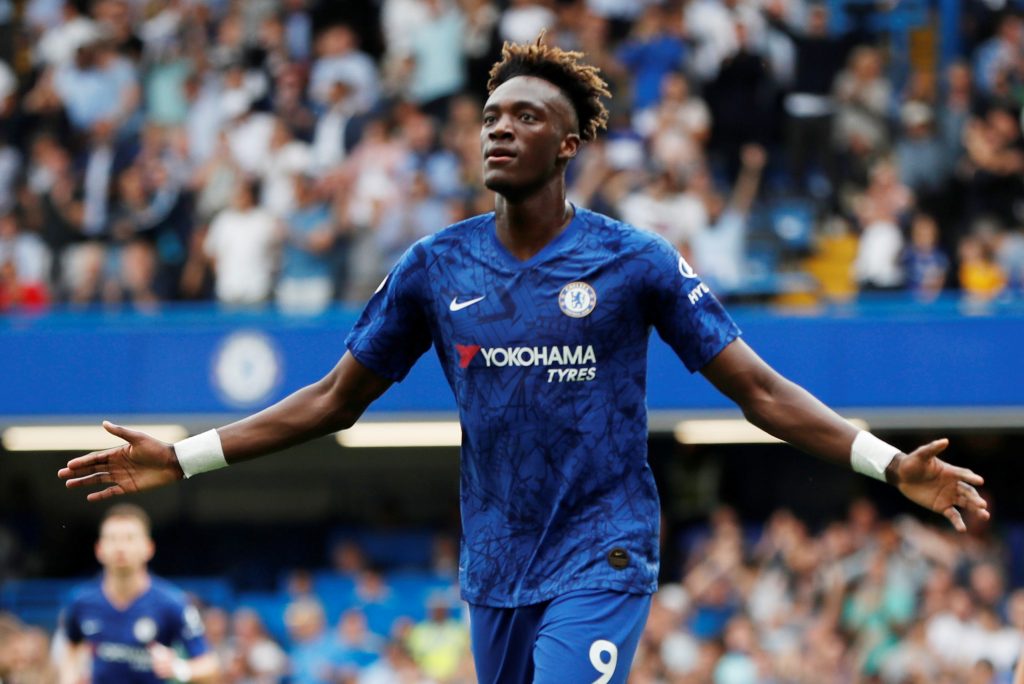 Holly: This was something I strongly considered on Wildcard last week and I'm gutted I didn't make the call in the end.
Although he is an injury doubt at present, I feel like Mount is perhaps the better option long-term and has the underlying statistics to back it up.
Abraham is a form player but I'm still not convinced he can maintain his output in the long run. With Liverpool up next, we've got a bit of time to take stock and consider how the Champions League could play out for them this season too.
---
Lessons learned from Gameweek 5
Become a Member and get unrestricted access to our data and articles

Full-year memberships are now available for the price of £19.99. Monthly subscriptions also cost just £2.99. A FREE trial is now available during December.
Join now to get the following:
Plot your transfer strategies using the fully interactive Season Ticker.
Get projections for every Premier League player provided by the Rate My Team statistical model.
Use Rate My Team throughout the season to guide your selections and transfers.
Get access to over 150+ exclusive members articles over the season.
Analyse our OPTA-powered statistic tables specifically tailored for Fantasy Football Managers.
Use our exclusive tool to build custom stats tables from over 100 OPTA player and team stats.
Enjoy our brand NEW Flat-Track Bully feature which introduces an opposition filter to your tables.
View heatmaps and expected goals data for every player.
Use our powerful comparison tool to analyse players head-to-head.
ALREADY A USER? CLICK HERE TO UPGRADE YOUR FREE ACCOUNT