The Premier League returns this weekend following the final international break of 2019.
We are about to embark on a sequence of nine Gameweek deadlines in the space of 40 days, with plenty of issues for Fantasy managers to consider as we approach the busy festive period.
A Liverpool triple-up continues to dominate the discussion, although a Blank Gameweek 18 for the Reds and injuries to a number of their key Fantasy asses are clouding our judgement.
Arsenal's favourable fixtures, Leicester assets, mid-price midfielders and John Lundstram (£4.9m) are also topics of debate at present.
We've assembled another panel of Fantasy Football Scout users to help you out with your dilemmas.
WHO'S ON THE PANEL THIS WEEK?
Rainy: A long-serving Fantasy Football Scout moderator with a best finish of 3,585th. Has always been grateful for the existence of Theo Walcott after he saved his Gameweek three years ago.
Maximus Bonimus Pointimus: Veteran Fantasy Football Scout member, poster, and widely acknowledged as a bastion of truth, logic and reason in the wild world of Fantasy football discussion. Currently pursuing an elusive fifth top 10k finish, and with an overall career-best rank of 958th, the highs and lows of 12 FPL campaigns have left him completely desensitised to seeing good players get bad scores in good fixtures – and vice-versa!
Karan14: FFS community member who has finished in the top 10k in each of the last three seasons.
QUESTIONS
Chilli Con Kone: Double Liverpool attack or defence?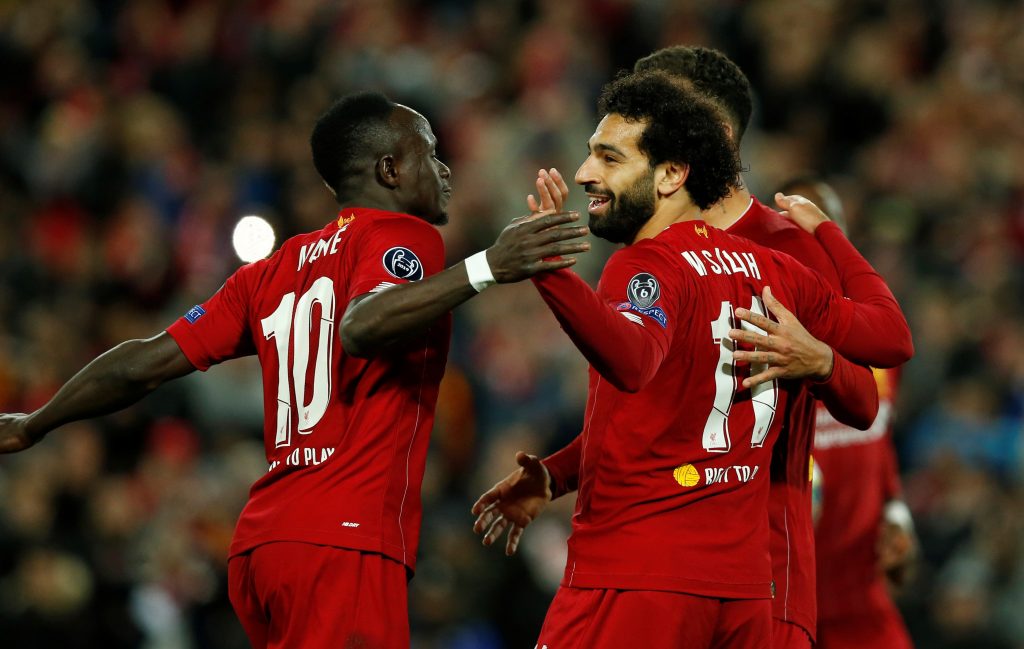 Rainy: Given Sadio Mané's ability at headers and the regularity with which he dispatches a steady supply of quality crosses from Trent Alexander-Arnold, James Milner et al, he's going to be first on my list. Or maybe Mohamed Salah is your must-have; either way, the price of both of them in midfield could mean missing out on a Leicester or Chelsea player.
Elsewhere, Roberto Firmino's selflessness on the pitch these days means his kinder price won't make my wishlist.
Skipping over the likes of Georginio Wijnaldum and Jordan Henderson to the backline, then, it's got to be Alexander-Arnold and Andrew Robertson (if fit) for their unceasing threat in the opposition's final third. You could pick one over the other and draft in a cheaper defender or even Alisson, but with clean sheets apparently of lesser importance than wins to Klopp's side for the moment, I'd want to see attacking threat on the tin – wherever on the pitch you're doing your shopping. 
---
jacklfc88: Andrew Robertson is flying and not looking like stopping at the moment! As a differential (which I need to catch up), is it worth swapping Trent Alexander-Arnold to get him?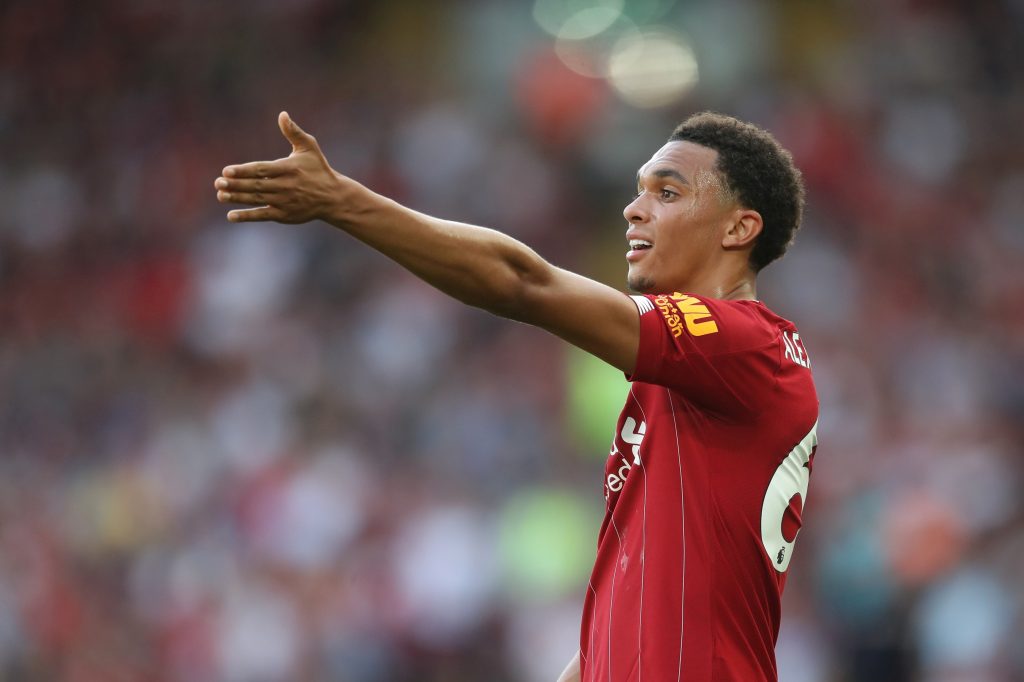 Karan: No, not for me – I wouldn't swap Alexander-Arnold for any defender in the game at the moment.
After doing a small comparison between the two Liverpool full-backs over the first 12 Gameweeks of the season, Alexander-Arnold comes out on top for most of the key attacking stats, which is not surprising because he also has free-kick and corner duties for the Reds.
Alexander-Arnold is ranked second for key passes and big chances created in the league amongst all players, which in comparison to Robertson is way higher. Alexander-Arnold also edges out the Scot on goal threat with more goal attempts over the season.
Alexander-Arnold has been very unlucky to have only one assist over the past eight Gameweeks. Given his Kevin De Bruyne-esque chance creation stats, I definitely believe this will change over the coming Gameweeks. 
It is also worth mentioning that Robertson seems to be carrying some sort of an ankle injury so I would monitor that situation and wait for more news.
So to answer your question, no I wouldn't swap Alexander-Arnold for Robertson as the former's attacking threat is unheard of for a defender and most FPL teams would already have one of them – so owning either one is not really a differential.
But I would definitely consider doubling up on those two if it looks like Robertson is fit ahead of this weekend, as that double-up would make for a great differential. I think both will do well over the upcoming green patch of fixtures but Alexander-Arnold is a slightly a better option in my opinion.
---
yash777gandhi: Is Mohamed Salah and Sadio Mane together the way forward?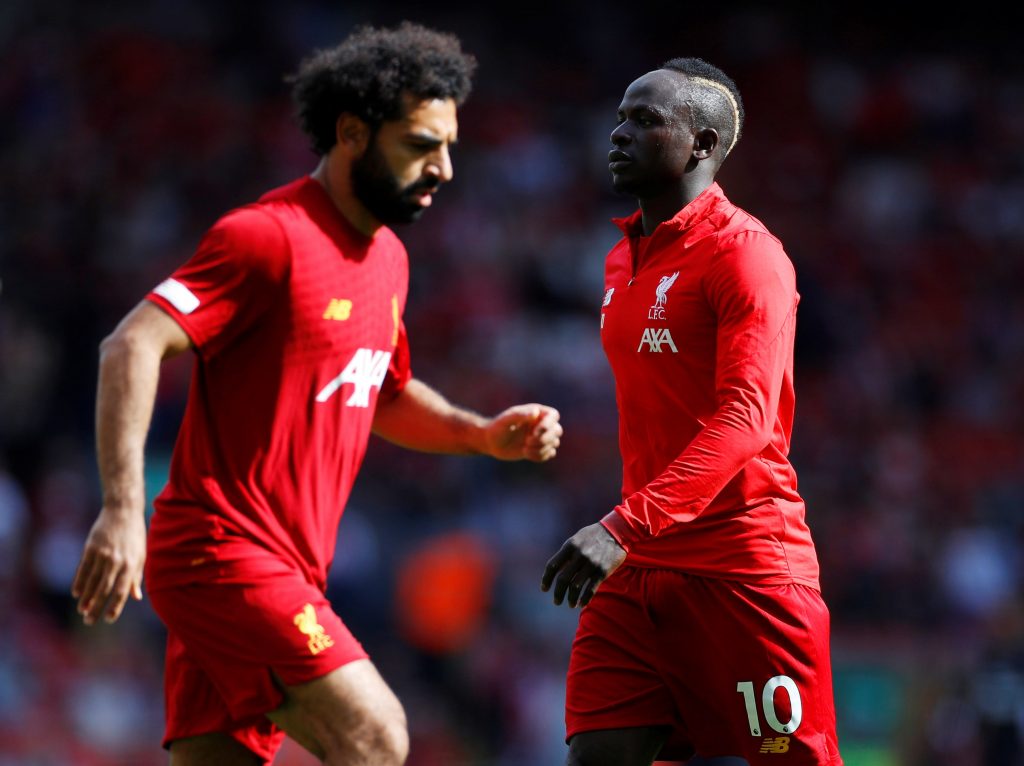 Maximus Bonimus Pointimus: A Salah/Mane combination certainly could be a way forward, if not the way forward, considering that almost every other blue-chip premium attacker seems to be going through some crisis or other – be it form, fitness, positional identity, or even all three. For any team structures out there who like to utilise two or even three £11.0m and above players, the two Liverpool forwards look the pick of the bunch.
Investing almost £25.0m of your budget in Liverpool's flying wingers would of course be dependent on the assumption that Salah manages to come through his recurring ankle injury difficulties, which look to be possibly transitioning from 'minor' to 'worrying' depending on what news we may or may not get from Jurgen Klopp's press conference on Friday.
But there are always other ways forward. Personally, the two full-backs plus one of the aforementioned Salah/Mane sits more comfortably with me than the attacking double-up, but my personal belief/hunch/guess (delete as appropriate) is that Liverpool's clean sheet statistics season to date are firmly in statistical outlier territory and are awaiting an imminent correction.
We should clarify though that overall, Liverpool probably haven't been unlucky to concede the goals they've conceded – after all, their goals conceded is actually outperforming their expected goals conceded (xGC).
Relative to other teams, though, they do look to have been unfortunate not to keep more clean sheets than the two they have in the season to date. Leicester and Sheffield United, for example, are setting the gold standard for shut-outs at the minute, along with Manchester City (five each) but their respective xGCs are all currently worse than Liverpool – in the case of Sheffield United, it's actually dramatically worse. Even Brighton have double the clean sheet count (four) of Liverpool from almost double the xGC.
So my personal, hopefully not misguided, hunch is that the outlier situation will somewhat correct itself not only with the simple passage of time but also with the return of a world-class goalkeeper and the softening of their fixture list.
But anything can happen, including injuries and suspensions, and even in the absence of those we still have zero guarantees; we all know the strange statistical quirks the game can throw up
So in summary, either attacking or defensive double-ups may be relatively lucrative routes to a share of Liverpool's FPL points output over the favourable upcoming fixture list. Just make sure you have a plan for the Gameweek 18 blank if choosing either strategy!
---
Ibrahim: Is it advisable to transfer Pierre-Emerick Aubameyang in for Tammy Abraham given Arsenal's kind fixtures?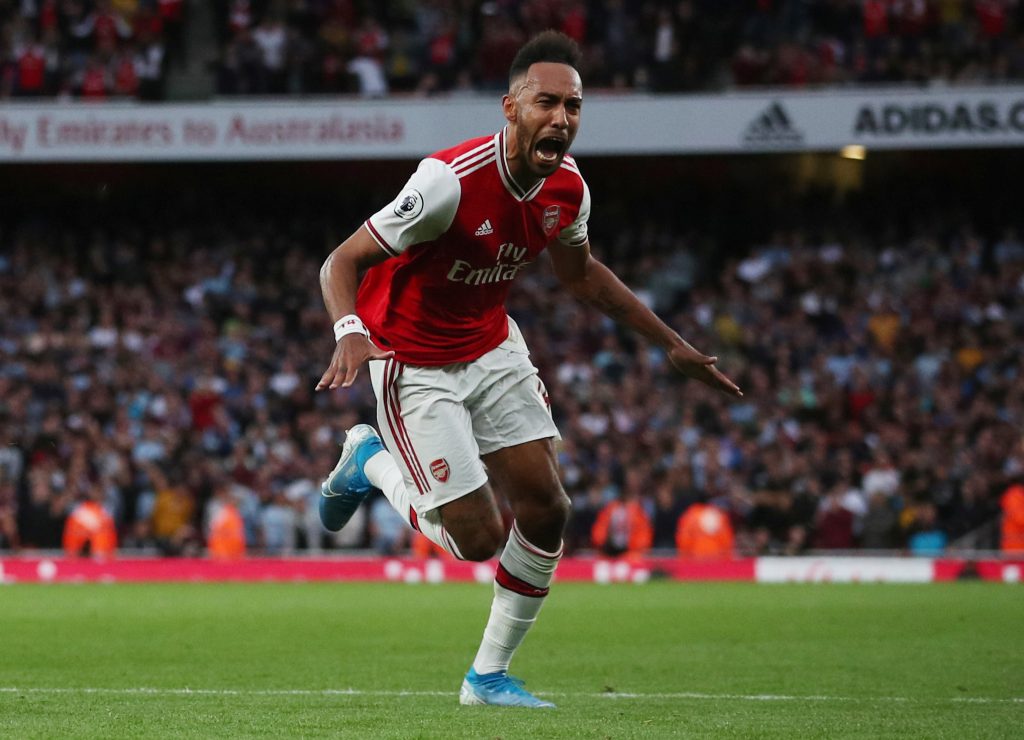 Rainy: Arsenal's defending has put the 'c' in calamitous but it's the terrible muddle in their midfield which has concerned me most as an Aubameyang owner.
I've had him since Gameweek 1 and would be the first to tell you he's a delightful player on his or any other day, but his club's persistent malaise had me ready to make the easy swap to Jamie Vardy after his recent trio of blanks.
While Unai Emery's recent comments around Granit Xhaka's imminent departure, Aubameyang's resultant takeover as captain, and Mesut Özil's return in midfield gave me hope of some sort of renaissance, what followed – again – were rather tepid performances in their next two domestic games.
As an Arsenal fan I'd be delighted to be proven wrong, but unless some cosmic shift has taken place at the Emirates over the break there's no way I'd recommend betting £11m on the hope of a turnaround in Pierre-Emerick's fortunes when Tammy's £3m less, two goals to the good, and abetted by the likes of Christian Pulisic, Willian and Mason Mount.
---
hustler7: Jamie Vardy or Pierre-Emerick Aubameyang captain this week if you have both?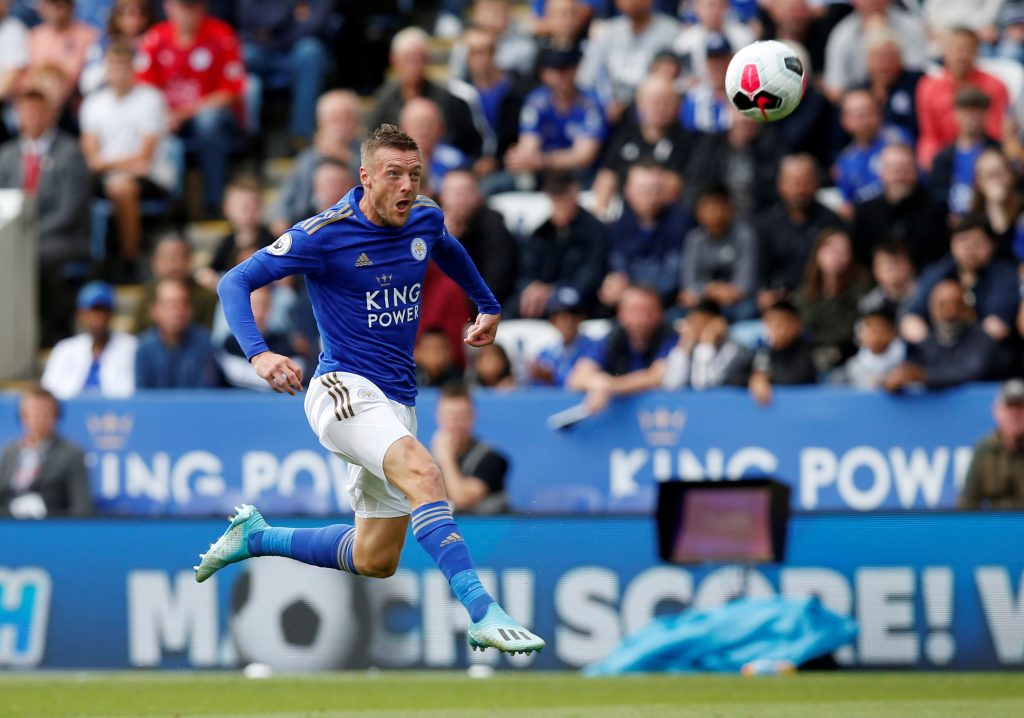 Karan: Personally speaking, I wouldn't be able to look past Vardy for captaincy even if I had Aubameyang in my team.
I'm not sure if Aubameyang can be trusted for a haul as he has not been an explosive player, scoring only one double-digit haul this season. I can't remember him having too many in the past couple of seasons, either – unlike Vardy, Sergio Aguero, Sadio Mane, Mohamed Salah, Raheem Sterling etc.
Arsenal as a team have not passed the eye test for me this season and there is not much evidence to suggest that they will put in a great performance this weekend, except the fact that Southampton's defence is a bit rubbish. The Gunners have also only scored more than two goals in a game once this season.
The case for Vardy is simple: he is in great form and Leicester are playing great football.
Yes, Brighton have looked solid at home this season but it is worth noting that they will be without two of their first-choice centre-backs (in the form of Adam Webster and Lewis Dunk) against Leicester.
Albion under Potter have been an attacking team, a style of play that Leicester prosper against. Brighton's backline was also recently exposed against United on the counter-attack, which is pretty much what Vardy excels at.
So to summarise, I think Vardy is a safe captain choice this weekend and should get at least an attacking return against Brighton.
Depending on your risk, appetite and style of play, I would only go for Aubameyang if you're chasing and looking for a differential captain this week as it doesn't seem like the worst week to take a punt given that none of the top four teams has a standout fixture. However, I'm not sure if Aubameyang has shown he is the explosive captain option we expect him to be. 
---
Murphs87: Who are your top Arsenal picks for their good run of games ahead? Mesut Ozil seems back in favour – could he be a good differentiator with a current 0.8% ownership?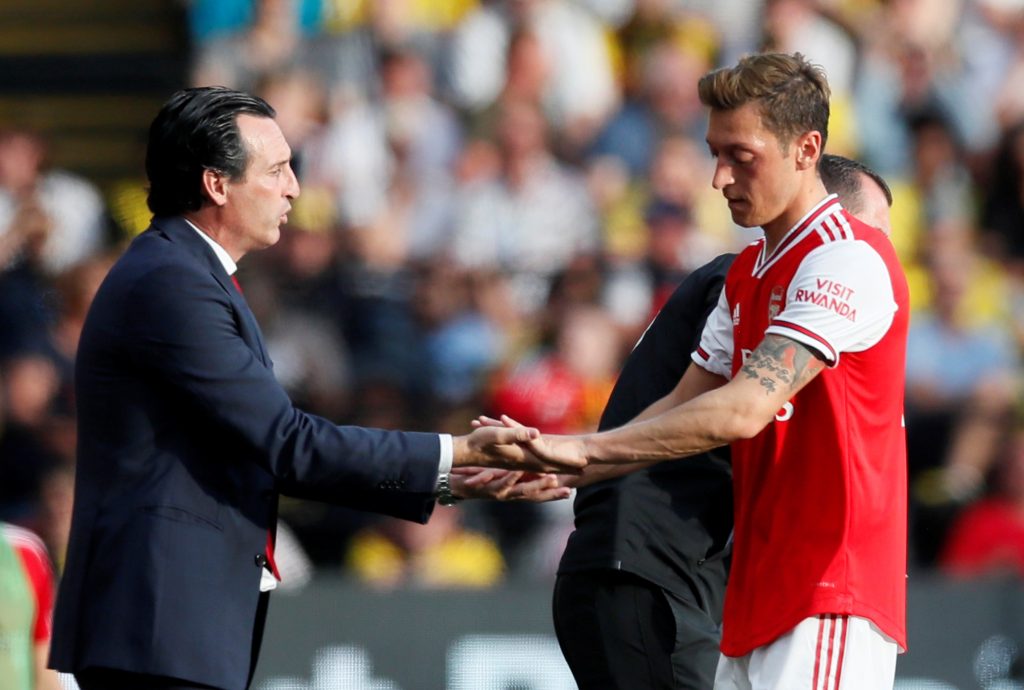 Maximus Bonimus Pointimus: My personal shortlist for Arsenal's good fixture run is exactly that – a very short list! So short in fact that it's actually empty as I have long since given up trying to decode the FPL Enigma that is Arsenal FC.
That being said, their upcoming fixtures are as good as they get on paper and for those who closely follow the Gunners, they may be optimistic of Unai Emery rallying his troops to save him from becoming the next casualty to lose his grip on the Premier League managerial merry-go-round.
Pierre Emerick Aubameyang at £11.0m will probably be highly backed by those wishing to buy a ticket in this particular lottery but as a premium asset his captaincy returns are crucial and, despite his place at the higher end of the forwards points charts, his performances in Arsenal's plum fixtures season to date do little to inspire confidence. The Gabon international has a disappointing total of 23 points from a favourable looking run of fixtures (BUR, AVL, BOU, CRY, WOL) that surely would have seen him carrying the armband for most owners.
Admittedly his donation of a penalty to Nicolas Pepe has taken some of the shine of what could and possibly should have been a much larger points total, but Pepe himself seems to still be trying to find his feet in his new surroundings, so it was certainly a nice gesture in spirit if not in FPL points!
Alexandre Lacazette is in the niche £9.0m-£9.5m price bracket but his return to fitness could certainly generate returns for any owners willing to take a risk, although he will perhaps be considered a gamble when we have such an abundance of value attackers in form at present.
Mesut Ozil, directly referenced in the question, is possibly a personal blind spot – as my initial reaction is a firm 'no' to offering him a place – but he is an outrageously talented player, with good fixtures and a reasonable FPL pedigree from seasons past so it's not by any stretch a guarantee that he fails. Equally, he just has done very little in recent times to inspire confidence
Bargain basement option Bukayo Saka at £4.5m may also attract some attention for those looking to spruce up their substitute benches, but his place has been less than secure in recent Gameweeks.
At the back, Hector Bellerin finally has his first Premier League start of the season after his long injury layoff and could possibly offer value if he returns to the form he sometimes displayed prior to those injury issues. Similar to the Arsenal attacking options, however, it remains to be seen whether he is a realistic selection over the availability of other excellent defensive options elsewhere at present
In summary, even the strong fixtures aren't enough for me personally to have any picks from Arsenal at the minute. I've been let down too many times by the same players in the past to go back there again at a time when so many other quality options exist in such abundance, at similar if not better price points.
But it must be said that virtually all the above Arsenal players are unquestionably extremely capable on their individual days and have the luxury of very strong fixtures (perhaps the best in the league on paper), so as a differential strategy, and depending on which version of Arsenal decide to turn up over the coming weeks, investment in the Gunners for this run definitely has the potential to pay dividends.
---
VanuaLako: Who is the best sub-£8.0m midfielder for the next five Gameweeks?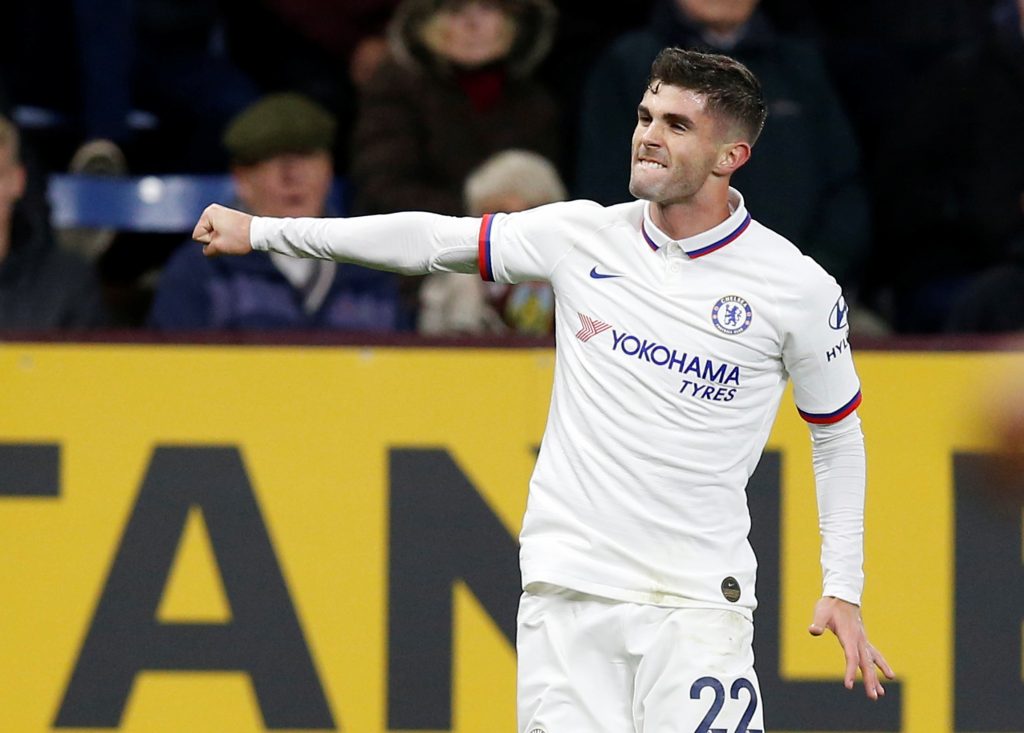 Rainy: In my humble opinion, it's got to be Christian Pulisic – if fit – or Youri Tielemans.
While Tielemans' teammate James Maddison enjoys set-piece duty, his positioning on the pitch paints him into a role of assistant to the assister in open play.
Pulisic, for his part, is certainly passing the eye test and has the form and goals to match. Indeed, the Official FPL site rates his form at 9.5, the highest of any player bar Vardy and much higher than the 7.2 of Tielemans, his nearest competitor in the middle of the park.
If you're a fixtures manager, however, Tielemans has arguably the better run over the next five Gameweeks.
Honourable mention goes to Anthony Martial who, artful player though he is and with remarkable returns over his very limited minutes this season, faces City away and Jose Mourinho's Spurs in his next five.
---
Jay Arell: Should we play John Lundstram in every single game, even if the fixture is tough on paper?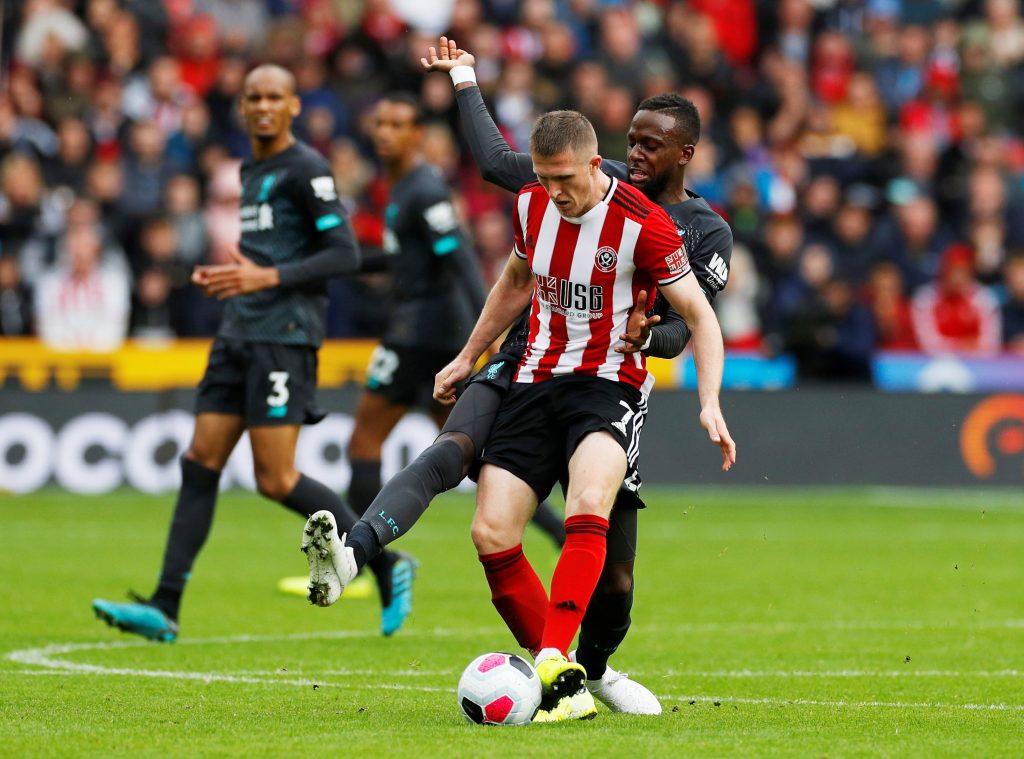 Karan: Yes, I believe that we be should starting Lord Lundstram in every single game up till Gameweek 19 at least. The two games when I would consider benching him for obvious reasons are in Gameweeks 20 and 21, against Liverpool and Manchester City away.
I've owned Lundstram since Gameweek 1 and, would you believe it, Gameweek 11 was the first time I started him and got his points. Up until then I had overspent in defence and was forced to bench him – so I'm not going to make that mistake again.
I think Lundstram is capable of scoring or assisting in most games and he reminded us about that when he hit woodwork against Spurs in Gameweek 12.
Sheffield United have been tough to break down for most teams this season, too, and are capable of keeping a clean sheet in three to four games out of those mentioned above.
Statistically speaking, over the first 12 Gameweeks of the season, Lundstram has the most goal attempts and shots in the box amongst all Fantasy defenders. He is also ranked joint-third for big chances created.
The Blades have only conceded nine goals this season, which is remarkable and is only one more than the league-best.
This proves that Lundstram has points potential at both ends of the pitch, which makes it very tough to bench him even against tougher opponents. FPL has given us a gift by classifying a box-to-box midfielder as a 4.0m defender. 
---
Chilli Con Kone: Are Harvey Barnes or Ayoze Perez worth a risk as a viable route into Leicester City for those on a budget?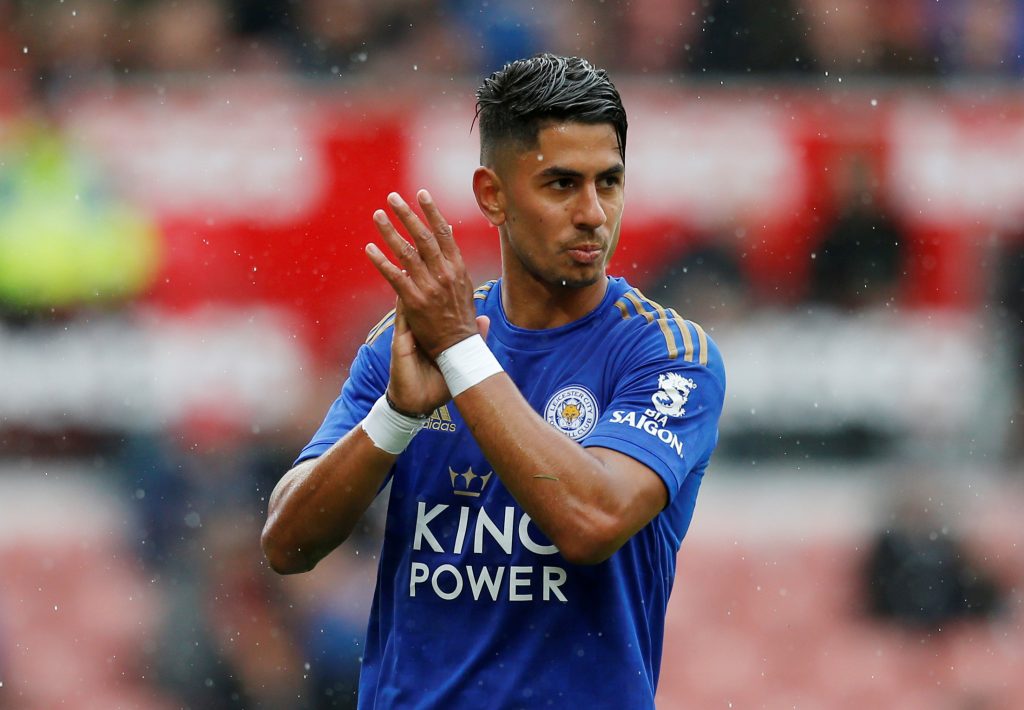 Maximus Bonimus Pointimus: For teams who are not in the luxury position of having the budget to stretch further up the pricing ladder, Barnes and Perez are definitely close to the picks of the bunch in that budget-constrained price range. The two have an interesting contrast in FPL styles, with Barnes to date providing a more 'slow and steady' drip-feed of assists and offering the slightly stronger value of the two, whereas Perez specialises in more of a 'boom and bust' cycle, following up quiet spells with sporadic bouts of explosive points scoring – the recent hat-trick against Southampton being a prime example.
On both absolute points, and per minute/per appearance basis however, it has been a case of 'you get what you pay for' with Leicester midfielders so far this season – so for teams who are in a position to stretch their budgets a little further, it may be advisable to look to Barnes and Perez's slightly more expensive midfield colleagues.
For a little bit extra, your team can recruit the services of Youri Tielemans, for example, who in his short spell in the Premier League has established himself as the all-action cog in Leicester's midfield machine, displaying a level of talent that would surely grace almost any team in the league. More importantly for FPL managers, he has generally brought home the points to go with that talent.
Slightly further up the pricing ladder sits James Maddison, who is exceeding even Tielemans in terms of his ability to deliver FPL returns. Maddison is steadily building a reputation as a genuine 'FPL Postman': someone who always seems to deliver, whatever the weather.
A certain Jamie Vardy and the Leicester team, in general, are consistently displaying a useful ability to bypass the foreplay of  'underlying stats' and instead go straight for the FPL points jugular, which is obviously never a bad string to have on any Fantasy player's bow.
But overall if Tielemans or Maddison are out of range, then Barnes and Perez certainly do both benefit from the excellent form and fixtures that accompany their status as (relatively) assured starters.
With their lack of European distractions paying dividends in allowing almost total focus on the league, combined with those favourable price tags, they certainly do look worth a risk as a viable route into Leicester for those on a budget.
---
Nominated for 'Best in Fantasy Football – Editorial' at the Football Content Awards 2020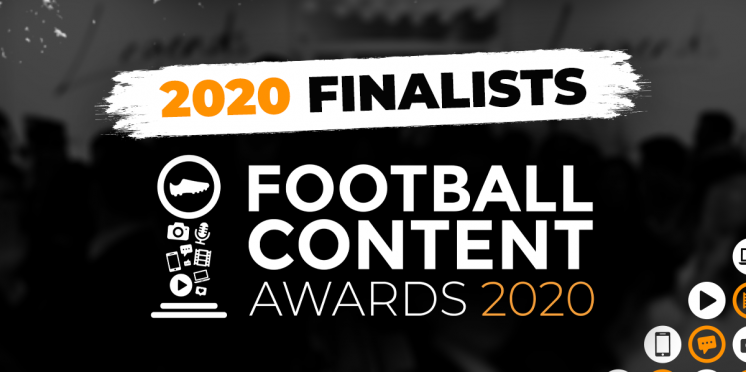 VOTE FOR FANTASY FOOTBALL SCOUT BY
CLICKING HERE.
Become a Member and get unrestricted access to our data and articles

Full-year memberships are now available for the price of £19.99. Monthly subscriptions also cost just £2.99.
Join now to get the following:
Plot your transfer strategies using the fully interactive Season Ticker.
Get projections for every Premier League player provided by the Rate My Team statistical model.
Use Rate My Team throughout the season to guide your selections and transfers.
Get access to over 150+ exclusive members articles over the season.
Analyse our OPTA-powered statistic tables specifically tailored for Fantasy Football Managers.
Use our exclusive tool to build custom stats tables from over 100 OPTA player and team stats.
Enjoy our brand NEW Flat-Track Bully feature which introduces an opposition filter to your tables.
View heatmaps and expected goals data for every player.
Use our powerful comparison tool to analyse players head-to-head.
ALREADY A USER? CLICK HERE TO UPGRADE YOUR FREE ACCOUNT
NEW TO SCOUT? CLICK HERE TO START A MEMBERSHIP ACCOUNT