As neither one of Manchester United or Manchester City play in a Blank Gameweek 1 this season, planning for the new campaign is arguably harder than ever for Fantasy Premier league managers.
The awkward nature of the opening round of fixtures is, of course, not the only problem we face.
A short than usual pre-season means we have slightly less data and information regarding starting line-ups, some players are still missing due to coronavirus-related tests, either testing positive or receiving track and trace alerts.
And that's before we even consider how long the Premier League campaign might last in light of the ongoing pandemic, as well as a new Gameweek deadline and sudden loss of early team news.
Amid all of that uncertainty, Fantasy managers face the challenge of navigating Blank Gameweek 1 without leaving themselves short-handed beyond it.
There are at least four teams that will not feature in Gameweek 1: Manchester United, Manchester City, Burnley and Aston Villa. Their absence from the opening round of fixtures just makes things more complicated for us, considering the two Manchester clubs have plenty of exciting options and Jack Grealish (£7.0m) could, in theory, replicate some of last season's form.
How should we plan our strategy to navigate the early challenges? In this article, I would like to examine several possible options to solve the problem, added with the analysis of each strategy's strengths and weaknesses.
Early Wildcard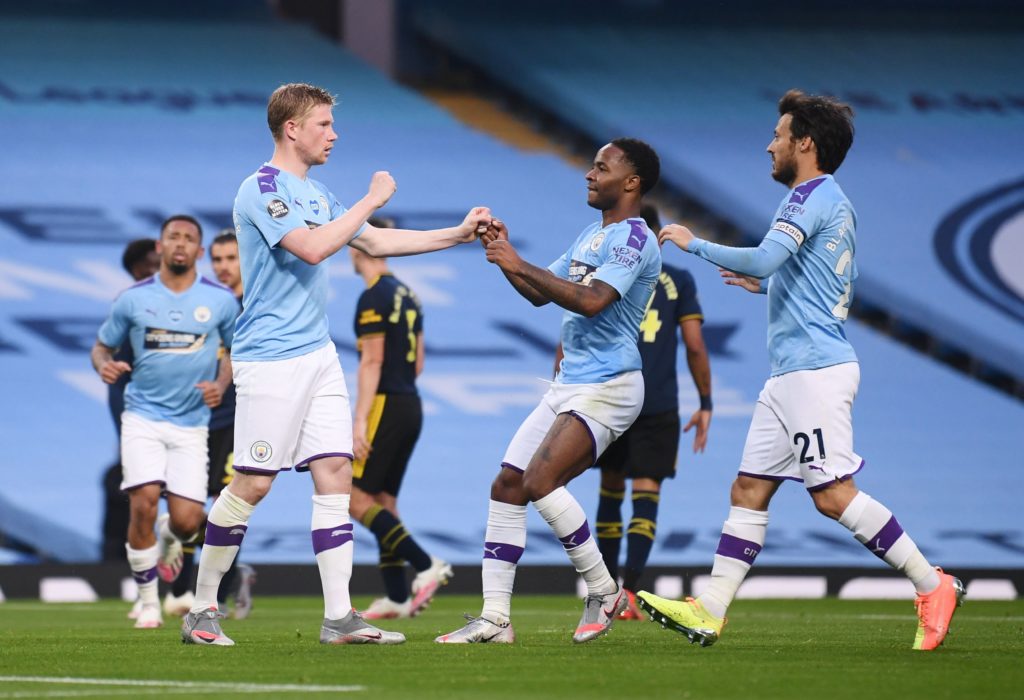 Activating the Wildcard early has actually been a quite common strategy in the FPL world.
Such tactic has been one of the crowd's favourite as it gives the flexibility to follow any early season bandwagon that you might have missed out on. Think of the furore surrounding Aaron Wan-Bissaka (£5.5m) in 2018/19 or the John Lundstram (£5.5m) last year.
Going for the Wildcard sooner rather than later also helps you identify the early-season premium template, which in consequence influences the squad value in a very positive way.
The negative side of using the Wildcard so quickly is on the knock-on effect it has one any long-term plans, as the second one feels so far away.
It pushes the managers to the situation where there is no contingency plan outside taking hits should unprecedented events occur between the first and the second Wildcard activation.
For the 2020/21 season, in particular, there are so many factors to consider.
After the Blank Gameweek, the four fixtureless teams have quite promising runs in the near future, at least according to the Fixture Difficulty Rating (FDR) metric from the official FPL site.
Aston Villa will face a Sheffield United outfit without Dean Henderson (£5.5m) and a newly-promoted Fulham side. Burnley host Leicester and Southampton, while Manchester City face Wolves and the Foxes themselves. Admittedly, those fixtures are not the easiest but they improve beyond that.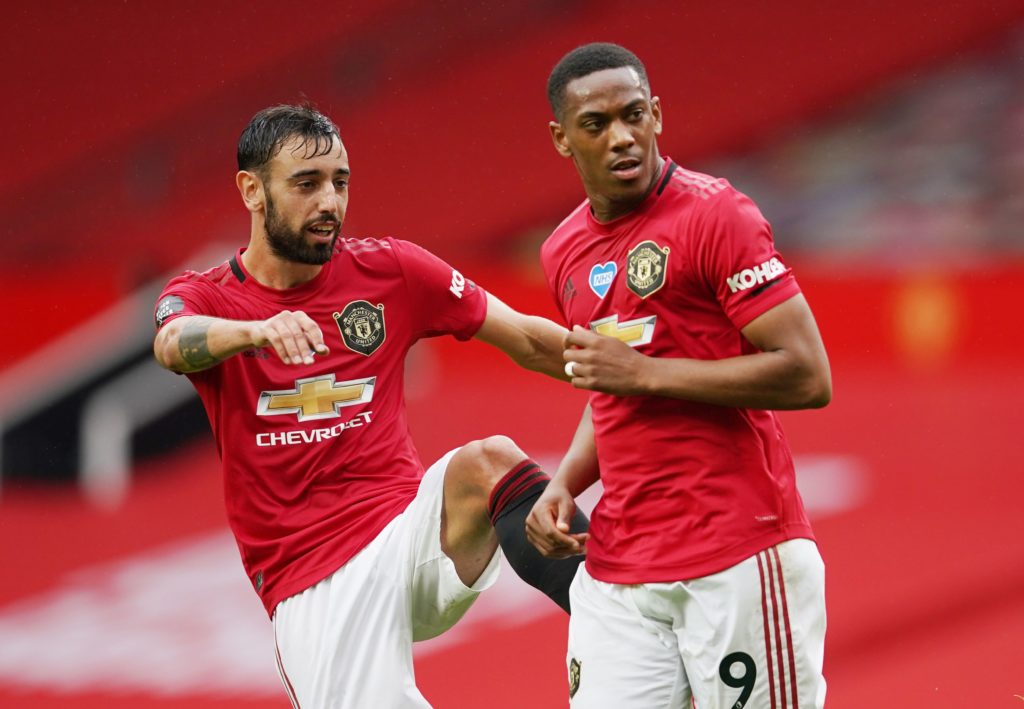 However, Manchester United go into Gameweek 2 facing Crystal Palace and then Brighton, so making a move to get on Bruno Fernandes (£10.5m), Marcus Rashford (£9.5m), Anthony Martial (£9.0m) or Mason Greenwood (£7.5m) is tempting indeed.
Deploying that early Wildcard in Gameweek 2 or 3 could certainly help steal a march on those around you, with Fernandes and Martial against Palace or Brighton acting as big differentials.
Furthermore, in this strangest of seasons, it might take longer than usual to find out who the budget enablers are too. In a usual campaign, each team would have played maybe four to five friendlies at least, for us to know the starting £4.0m defenders and £4.5m forwards before Gameweek 1.
This time around, much less is certain with Nathan Ferguson (£4.0m) injured at Palace, Ben Johnson (£4.0m) still competing for minutes with Ryan Fredericks (£4.5m) and Rhian Brewster's (£4.5m) Liverpool future still hanging in some sort of balance.
There are significant caveats to this strategy, of course. Due to the ongoing pandemic, the transfer window remains open into the first week of October, after the Gameweek 2 or 3 deadline.
Activating the Wildcard before this shuts could be very risky indeed, especially with Lionel Messi rumoured to be on his way to English shores.
Trying to balance emerging bandwagons, injuries, COVID-19 regulations, or even another lockdown, could prove tricky for those who have already used their Wildcard early on.
EARLY MINI-WILDCARD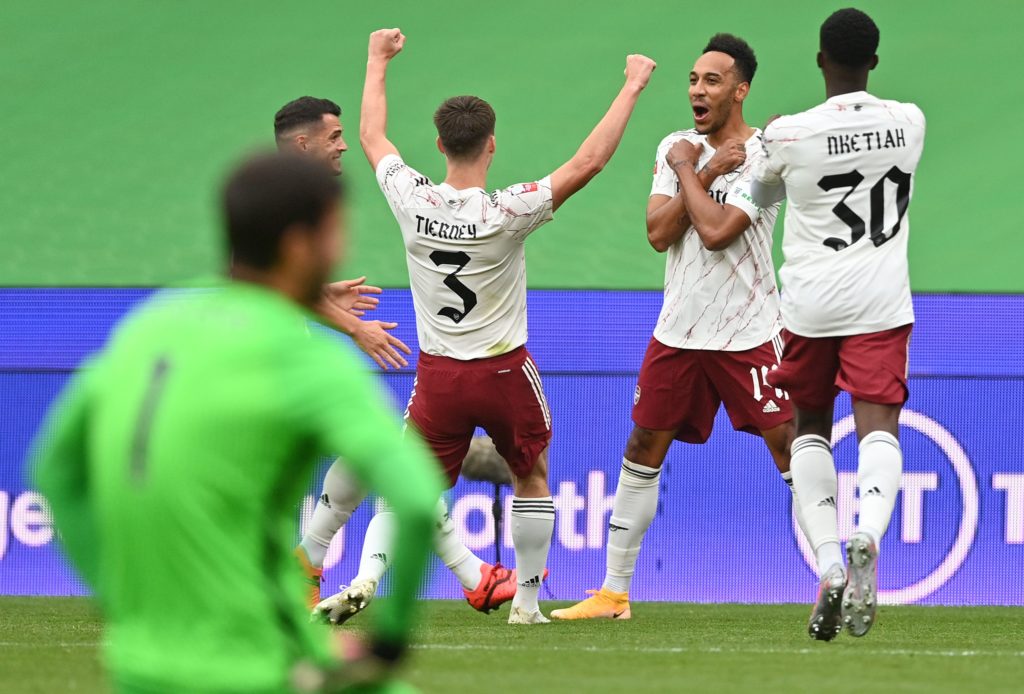 The early Mini-Wildcard strategy is pretty similar to the early Wildcard concept. Instead of activating that precious chip, we could save the free transfer on Gameweek 1 to do three transfers for Gameweek 3 with a four-point hit. It might sound uninspiring to take early points hits, but saving that Wildcard could prove crucial.
Obviously, a number set of transfers should be well-planned. Luckily, the fixtures make doing so quite easy at this stage.
For example, Pierre-Emerick Aubameyang (ful/WHU), Michail Antonio (NEW/ars), and Jamie Vardy (wba/BUR) each have relatively favourable initial fixtures before things get tougher from Gameweek 3 onwards.
This is where the early Mini-Wildcard strategy could take advantage, by replacing the trio with say, for example, Martial (BHA), Timo Werner (wba), and Raúl Jiménez (whu).
The Mini-Wildcard does retain some advantages of the early Wildcard strategy, and leaves the chip intact, but there are still plenty of potential disadvantages.
The pre-planned transfers make our strategy inflexible; should any unprecedented events occur such as injury or transfer / loan out of the players in our starting XI, we are left with no options to navigate the situation, except to (1) change the strategy to the early Wildcard, (2) take hits to transfer out the injured/transferred players, or (3) do nothing and accept the decreased team value.
The early Mini-Wildcard strategy also prevents us from overhauling the majority of our squad at the same time – three players is probably the limit with an acceptable amount of point hits taken.
TRANSFER PLAN TEMPLATE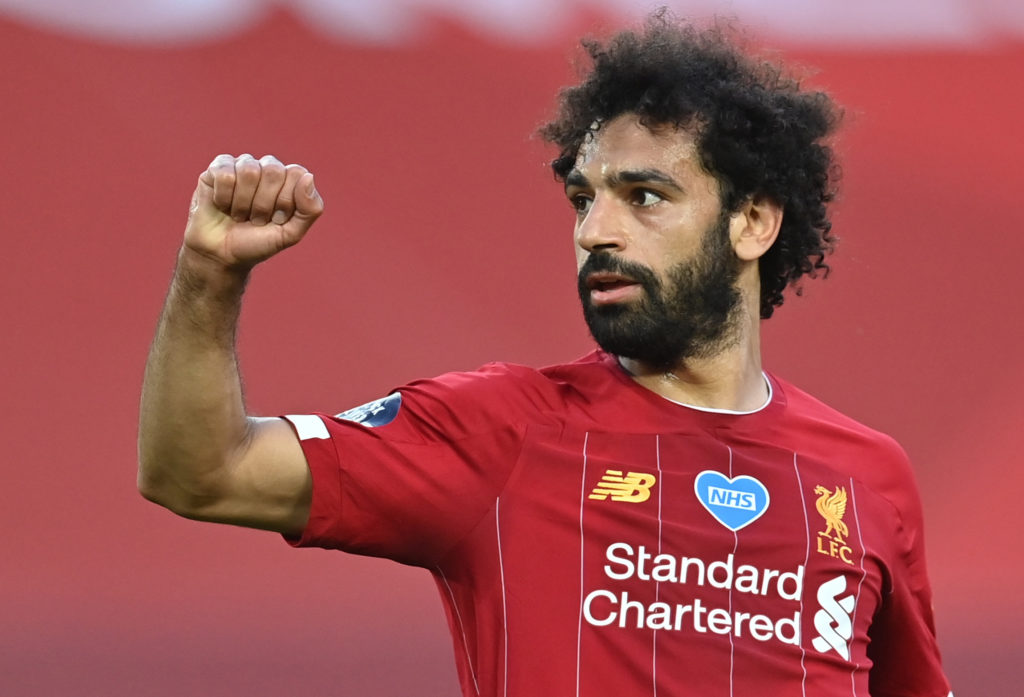 The template transfer plan might be one of the most popular strategies discussed online. Executed very similarly with the early Mini-Wildcard strategy, this does not involve point hit and uses the free transfer in each Gameweek accordingly.
One of the most fashionable transfer plans mentioned is the switch around the premium players, having Aubameyang and Mohamed Salah (£12.0m) the start, then move the Egyptian for Fernandes in Gameweek 3, and the switch the Arsenal man to Kevin De Bruyne (£11.5m) in Gameweek 3.
The other options are to transfer in Greenwood / Rashford / Martial for Gameweek 2, and Sterling / Werner / Ziyech in for Gameweek 3.
The upside point of the transfer plan template strategy is that the captain selection thinking is going well and inline with the transfer.
By having the aforementioned transfer plan, we could have the captain / vice-captain options of:
What a set of promising fixture-based captaincy selection that is. However, there is still a certain degree of inflexibility involved in this strategy if other issues arise in that time.
Benching Manchester assets in BGW1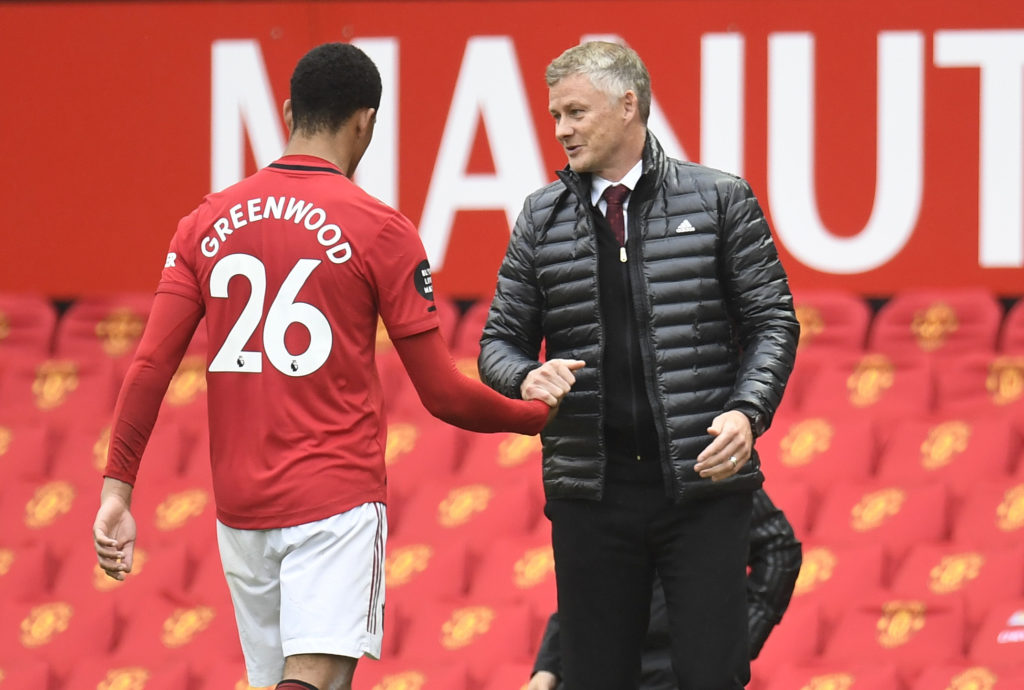 Another popular strategy in the FPL community is to own a Manchester asset in Blank Gameweek 1 and simply bench them.
However, this is likely only effective if you go for one of the cheaper assets, ruling out De Bruyne, Sterling Fernandes.
Rashford, Martial, Greenwood, Riyad Mahrez (£8.5m), or Phil Foden (£6.5m) seem much more appropriate options for this strategy, although you will have to make sure you are confident in your budget enablers elsewhere too.
That's because you will almost certainly have to start them in Blank Gameweek 1. Tomas Soucek (£5.0m) has already put himself forward for this, while Jarrad Branthwaite (£4.0m), Leander Dendoncker (£4.5m) and perhaps Tyrick Mitchell (£4.0m) are others to consider.
By applying this strategy, the weakness of transfer inflexibility from the previous strategies can be avoided. The managers who go down this route might also end up getting some price rises out of the Manchester asset they hold from the beginning.
However, it goes without saying that this strategy does damage your points ceiling for Blank Gameweek 1 considering you'll be leaving a heftier than usual chunk on the bench.
CONCLUSION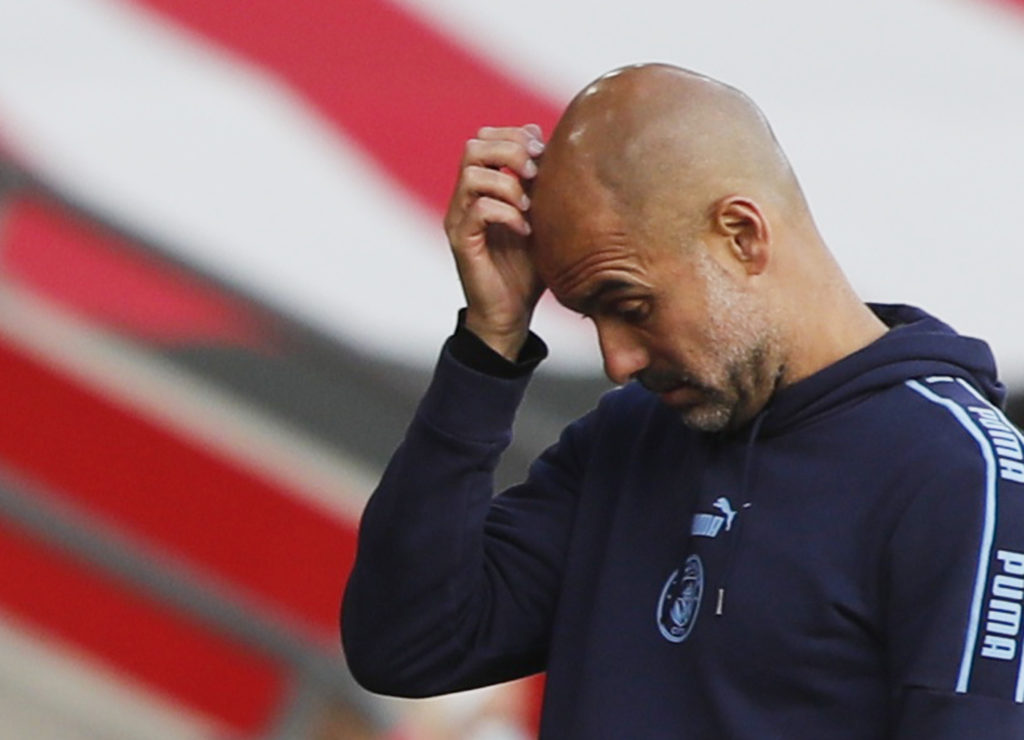 As tough as the challenge might be, we somehow always have options of escape routes as FPL managers. Obviously, there is no "correct way" to navigate Blank Gameweek 1 as we cannot see the future, but with several medium-term plans and educated estimation, we might optimise our damage control.
Every manager will eventually decide the strategy that suits each of them the most; whether you take the risk of benching expensive assets or activating a Wildcard early.
I, personally, would prefer to bench someone like Greenwood in Gameweek 1 (the cheapest route to the Manchester assets with relatively safe game time).
The uncertainties at this time, such as COVID-19 implications, late transfer window deadline, and even the future of Messi, does not help me to see that taking the risk having no Wildcard could be worth it for higher point ceilings (only) in the first two Gameweeks.
Hopefully you found this article useful but remember to go with the strategy that suits you best.
Best players by position:
Become a Member and get unrestricted access to our data and articles

Full-year memberships are now available for the price of £19.99. Monthly subscriptions also cost just £2.99. A FREE trial is now available during December.
Join now to get the following:
ALREADY A USER? CLICK HERE TO UPGRADE YOUR FREE ACCOUNT