Welcome to the Fantasy Football Scout Head-to-Head Leagues, a community competition for Fantasy Football Scout members.
How to enter
To take part simply register an FFS account, paid or free, and join the Head-to-Head Entry mini-league on FPL ahead of Gameweek 1.
The code you need to join the mini-league is *****.
**Remember – even if you took part last year, you must join the Entry mini-league to be included this season.**
We use the Entry mini-league to get your new FPL ID, which is needed for your score each Gameweek.
Managers will not be allowed to enter after Gameweek 1.
How the competition works
The Head-to-Head leagues are structured into a pyramid of leagues and divisions.
At the top, League 1 contains just one division, whereas at the bottom League 9 can have up to 256 divisions.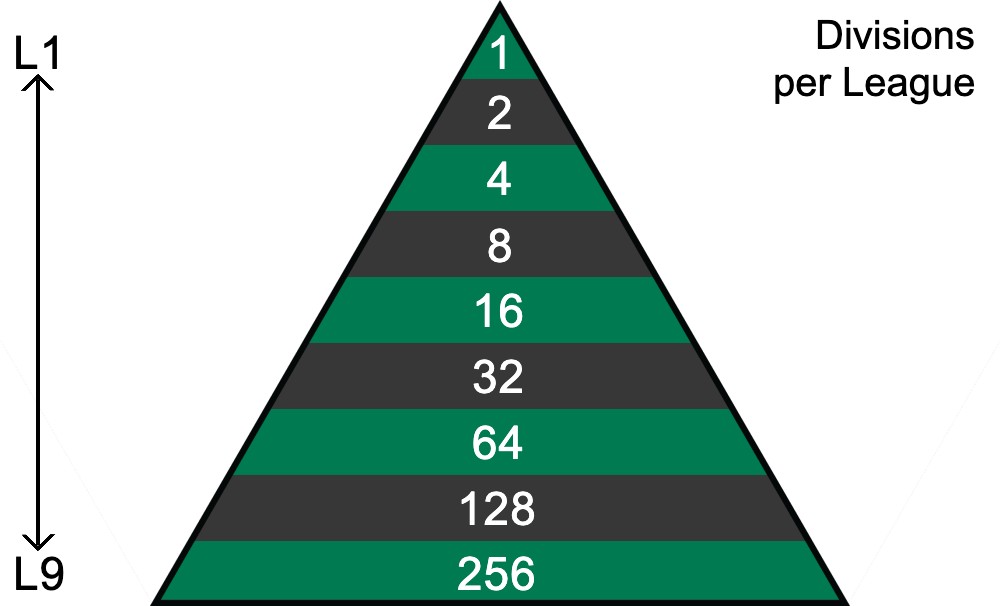 Last season over eight thousand managers took part giving League 9 a total of 161 divisions.
There are 20 teams in each division, with divisions weighted equally within each league.
Teams play each other twice over the course of the campaign.
At the end of the year, five teams will be promoted from each division to a division in the league above. And ten teams will be relegated from each division to a division in the league below.
Managers joining the Head-to-Head Leagues for the first time will begin life at the bottom of the pyramid.
What Happens next?
After Gameweek 1, when the total number of managers taking part is known, the fixtures will be generated.
An announcement will be made when this has happened, you can then check back here to find out who your opponents are for the first half of the season.
Previous Winners
The reigning Head-to-Head League Champion is Ville Tuominen (aka Santigold), who claimed the title on a dramatic final day of action.
Ville dethroned the inaugural winner Craig Johnson (aka Bouncebackability), the champion in 2019/20.

Head-to-Head winners from 2020/21 (left) and 2019/20 (right)