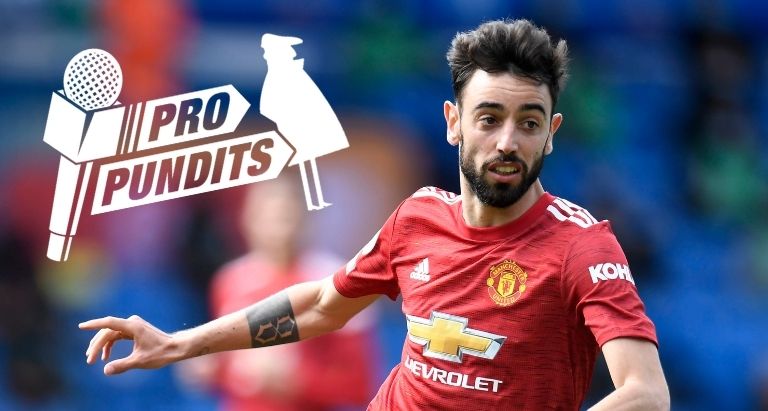 ---
Who are the Pro Pundits?
Fantasy Football Scout has assembled a team of Fantasy Premier League players who boast a combination of impressive records, a good reputation in the community and who are happy to provide information that relates to their specific play styles, tactics and decisions.
Each week, a selection of these players will write about any subject that they choose, offering a wide variety of topics written by seasoned Fantasy Football managers. Others will appear on Fantasy Football Scout videos.
The Pro Pundits team for the 2022/2023 season is as follows:
Andy North
Andy has hosted a broad range of streams and podcasts during his 11-year Fantasy Football career. He is the current host of the original Fantasy Football podcast, the Scoutcast, live on Tuesday evenings on the FFScout YouTube channel.
Az
With four top 5k finishes and an overall rank of 817 in 2017/18, Az is a home-grown product of the Fantasy Football Scout Academy. After joining the site 10 years ago, Az went on to be a regular on the Scoutcast and now runs the Fantasy Football Scout YouTube channel, and co-hosts FPL BlackBox with Mark Sutherns.
FPL Focal
Known as FPL Focal, Oscar creates hugely popular FPL content on his YouTube channel. Oscar was briefly 1st in the world in 2021/22 season before posting a top 20k finish.
FPL Harry
FPL Harry has been playing FPL for six years and has four top 15k finishes, with two 4k finishes in the last two seasons. As well as running his own channel, Harry makes weekly content on the Fantasy Football Scout YouTube channel, diving in to the big decisions of the week.
FPL Milanista (Obay)
An all-round Fantasy talent, FPL Milanista has posted overall ranks of 473rd and 1,547th in the last two FPL seasons. He also finished 31st and 141st in the last two UCL Fantasy seasons and 2nd in Euro 2016. Obay writes regular articles for Fantasy Football Scout.
FPL Talk (Callum)
Known as FPL_Talk, Callum is a content creator with five years of FPL experience. He has almost 100k followers on his TikTok channel, and this season he'll be sharing his insights on the FFScout TikTok.
Gianni Buttice
Gianni has published an FPL book, become a regular on the FPL Show and boasts eight top 1% finishes in the last ten seasons. He reveals his team ahead of every Gameweek on the FFScout YouTube channel.
Luke Williams (a.k.a. d1sable)
A strong believer that following the crowd will only get you so far, Luke tries to 'predict' rather than 'react'. Best finishes include 4th in Sky, 580th in FPL, 17th in DreamTeam and 1st on Champ Man FPL.
Mark Sutherns
The founder of Fantasy Football Scout, Mark has already forgotten more about FPL than most of us will ever know. He has 10 top 10k finishes to his name, four of which were inside the top 1,000. The FPL BlackBox co-host even reached the heights of 42nd in 2014/15.
Pranil Sheth (Lateriser)
Known as Lateriser, Pranil is an upside-chaser who loves a differential captain. He has three top 200 overall ranks and a further three top 10k finishes. The two-time Indian champion finished 1,047th in 2021/22. As well as writing regular articles for Fantasy Football Scout, Pranil can also be found on the award winning FPL Wire.
Pras
Pras is an FPL veteran, having finished in the top 100k in each of the last 10 seasons. Boasting four top 10k finishes, Pras is the co-host of the popular FFScout Burning Questions video series with Sonaldo, which can be found on the FFScout YouTube channel.
Sam Bonfield
One half of the FPL Family team with husband Lee, Sam has strung together four successive top 40k finishes in the last five years. Sam is regular on the FPLShow and the Official FPL Podcast as well as multiple FFScout videos, including the weekly Q&A with Az on the FFScout YouTube channel.
Seb Wassell
Seb has four top 5k finishes and boasts a career-high rank of 389th in 2019/20. A stickler for statistics and Premium Members Area tools, Seb strives to make considered and rational FPL decisions to avoid classic cognitive bias traps.
Simon March
Simon is a former FPL champion, claiming the title in 2014/15. Since 2009, Simon has finished in the top 7k four times, only ending up outside the world's top 60k once in a 12-year career. Simon writes regular articles for Fantasy Football Scout.
Sonaldo (Andy)
Known as FPL Sonaldo, Andy has been among the top 10 South Korean FPL managers in each of the last two seasons. Andy co-hosts the weekly FFScout video series Burning Questions with Pras.
Ted Wickman
Ted graphical videos are unique in the FPL Community. He hosts both Ted Talks FPL and the weekly Deadline Stream – both can be found on the FFScout YouTube channel.
Tom Freeman
With a staggering five finishes in the top 1k and another three among the top 10k, Tom is an elite-level FPL manager. Fond of picking out a differential or two, he is now Scout's Deputy Editor, writing regularly for the site.
Utkarsh (Zophar)
Known as Zophar, Utkarsh has finished inside the top 10k in seven of his 13 FPL seasons. In 2010/11 he finished 17th in the world. Utkarsh favours a stats-based approach and can be often found in the FFScout Members Area. As well as writing regular articles for Fantasy Football Scout, Zophar is the host of the FPL Wire.