Filed under: Members - Posted by: Chris Glover
In a new series of articles for members, we explore those unfashionable, unwanted and unexciting players who don't necessarily come with You Tube clips or Armani ads but deliver that all important quantity which drives the "Moneyball" strategy: comparative value.
The term "Moneyball" found its way across the Atlantic for many with the arrival of John Henry, whose Fenway Sports Group added Liverpool to their holdings list alongside Henry's great pride: the Boston Red Sox. Henry's Red Sox failed in a bid to hire Billy Beane, the general manager of the Oakland A's and chief proponent of the so-called Moneyball strategy but, using Beane's approach to player acquisitions, went on to deliver their first championship in 86 years. Henry's attempts to replicate his success on Mersyeside by applying certain principles to player analysis under Damien Comolli failed to have the desired effect, however.
Despite popular opinion, the lessons of Moneyball do not start and end with saving money or looking for one particular attribute in players, but rather looking for players discarded by the wider market, either because they succeed in an uncommon way or because they do so in a particularly unfashionable manner.
Given that most Fantasy managers spend a large portion of our money on just a handful of players, we, too, are forced to invest for value at the bottom end of our squad and in that arena we have to accept imperfection if we're going to achieve success. Finding the right assets to fill the budget gaps in our squads can prove vital; the Moneyball series is here to help – to investigate the lower end market and attempt to find diamonds in the rough.
Using the Moneyball concept and the data available to our Members, we'll attempt to identify and analyse players who perhaps appear "imperfect" solutions but, in fact, offer strong potential for those with limited funds.
Welcome good sir the the FFS alley. What happens in this article, stay in this article 😉

Going away from Football for a minute, I see Ricky Hatton is making a comeback with a face like his cant look any worse with a few more punches lets face it, but if he was to cross paths with Amir Khan who do we think would be victorious?

Well that went well didn't it I thought that would stoke up a bit of a debate

About to hit the button on getting Snodgrass in for N'Zog on a 1 week punt.

Has the two week break sent me totally mad?!

Less of a threat minus Carroll.

I want Morrison but don't fancy them this GW, probs would be better to go straight to him but Snodgrass has tempted me.

Morrison also looks good. I'd bring him in this week because you don't want to waste two transfers going from N'Zog ➡ Snodgrass ➡ Morrison.

My head says that sounds like the right thing to do, I could even save the transfer and just play Cuellar this week.

But I've just got a hunch that Snodgrass will deliver the goods this GW! I shouldn't need the transfer next week for anything else bar injuries, and I've had enough of them to last a season!

Evening all. Just how much of a mistake am I making with my wildcard team?

Cech (Jaask)
Vermaelen-Baines-Bertrand (Demel-Figueroa)
Pienaar-Michu-Cazorla-Hazard-Yaya
Fletcher-Tevez (Vaz Te)

Van Persie's been giving me nightmares, including him unbalances the team too much IMO. Any thoughts appreciated.

I've seen worse. RVP ... is RVP.

Here: Gibbs, Baines, Assou-Ekotto, Demel, Clyne

Send me a nice bottle of wine.

Too much money invested in defence there for my likening, although the defenders you have are good for attacking returns, with clean sheets at a premium I think I would lose Verm and keep Baines, Arsenals fixtures are pretty dire apart from this week for the foreseeable future, then would upgrade Vaz Te a decent forward will always over the course of the season tend to outs core a decent defender.

Evening all,
If you had to pick one, would you have Fletcher or Berbatov in your team?
Cheers

Ok I'll bite.....
Depends on what, Doosra-san?

Whether you have enough firepower elsewhere.

I'm afraid I don't follow. If you are wondering if I have too many punts it is far too late to worry about that. I just want to know who you think is better

A or B, i'm very drunk so hopefully ths maes sense

Team A
Foster Begovic
Baines Boyce KOLAROV Demel Davies
Harard Cazorla MORRISON Michu Guthrie
RVP BERBATOV Tevez

Team B
Foster Begovic
Baines Boyce Demel Davies GORKSS
Hazard Cazorla BALE Michu Guthire]
RVP Tevez VAZTE

A. Kolarov, Morrison, Berba
B. Gorkss, Bale, Vaz Te

A.
What are you high on? 😉

Ok I'm off to bed guys running on empty now, good luck to everyone tomorrow

Night, good luck to you too

Ok, how is this:

Foster, Begovic
Baines, Boyce, Cuellar, Davies, Gorkss
Hazard, Cazorla, Yaya, Michu, Guthrie
RVP, Tevez, Lambert

.1 in bank

Foster/Begovic rotate very well, as do Boyce/Cuellar and Davies/Gorkss. Baines has the fixtures to play every week until GW15. Guthrie sits on the bench every week.

Very good. Something is putting me off Southampton but Lambert has looked good

LOVE IT. It;s very nice, would you not prefer Demel over Gorkss though? He seems to be rather attacking 😉

Maybe but Gorkss has perfect home/away rotation with Davies and Reading have a DGW at some point (though probably not for quite a while).

I actually have nothing in the bank, not the .1 I said above, so can't afford Demel anyway.

It's very nice. What is your team value?

Currently 103.1m. The amount of .1m rises that I'm going to lose is very annoying though. There's also a couple that, had I decided on this a week ago, I could have got in a before .1 rises.

Tell me about it. I've had to sacrifice a few, i'm still on 103m...

If you guys are interested there is a Spot the differential article up, the pages are moving a little slower too.

Succumbed to the temptation, Snodgrass into the side!

Will be lovely sitting on 20 points before the 3:00's even kick off!

Night all

2nd and last question of the night
Who will score more?
A Podolski (SOU)
B Tevez (stk)

Podolski 😀 But surely it won't be done to one game, unless you're wildcarding next week .

😳 This was a captaincy question not a transfer question. But Podolski is getting the votes anyway so cheers 😀

Ok... am on my last legs here. All the very best for tomorrow.

See you on the other side

Wait, so the consensus now is that Davies will start, or do we just think that at 4.0 he's worth a punt?

Bego/Jussi
Cashley Cuellar Hughes Clyne Jenkinson
Yaya Pienaar Michu Noble Hazard
Tevez RVP Graham

Thinking of WCing tomorrow, anyone against me using the WC?

Doesnt look like you need to change much.

Yeah, need to reshuffle my defense, and get Graham out, and noble maybe.

I know, but I don't know why I am tempted to WC already. 😐

Nothing wrong with that, maybe Noble and Jenkinson, Cole is a bit of a problem, a few hits and all looks fine! 😀

I can take hits though. Thinking of going Jenk to Baines and Graham to Lambert for a hit, I have 3.5 in the bank, so I can get Baines for Jenk easily. Then the following week, I can downgrade Cashley to McAuley/Saylor/Shawcross and it'd be all fine?

Thanks for talking me out of using the wc guys! The hit I was talking about looks fine? Or shall I just save the hit and get Baines in straight for Jenk? Thanks again. 😀

Yay im a cool kid!
(Team looks good tho)

It looks good, though you are light in midfield and it would look better with Torres downgraded and a second big hitter in midfield.

On wildcard, I'm thinking I should go McAuley over Boyce for a few weeks as West Brom's fixtures are better in the short term and to capitalise on the prices rises. Have Foster as well.

Yeah, if you can get him straight in for Boyce.

Wouldn't say the fixtures are that much better, I'd go Boyce to spread the risk, but then again, West Brom are better at the back...

I'm only really looking at the next 4 weeks. Not massively better I agree, but the home games are RDG, QPR for West Brom which is a step up from Wigan's FUL, EVE

Yep, I can see 2 clean sheets in the next 6 for both, but I agree West Brom are probably a better shout...

Time to go back to the current post I think. Its a lot quieter in there now... and too quiet in here!

Its still nice in here. I dont wanna go back and see 20 RMWCT posts on 1 page really.
Scout Picks
Gameweek 25
Janmaat

Williams

Alderweireld
Wijnaldum

André Ayew

Dele Alli

Roberto Firmino

Sánchez
From the Community…
Comments
Hot Topics
Articles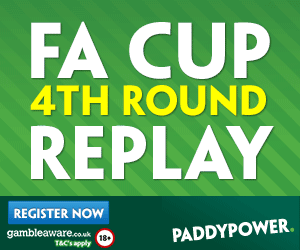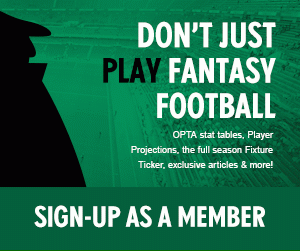 The Watchlist
Goalkeepers
Player
Club
Factors

Up

Hennessey
CPL

C

,

Vs

,

£

Down

Butland
STO

C

,

Vs

Up

Schmeichel
LEI

A

Up

Forster
SOT

A

Up

Courtois
CHE

B

,

Vs

Up

Fabianski
SWA

A

No Change

Boruc
BOU

B

No Change

De Gea
MUN

B

No Change

Cech
ARS

B

,

VsX

Up

Foster
WBA

C

,

VsX
Defenders
Player
Club
Factors

Up

Ivanovic
CHE

A

,

Vs

Up

van Dijk
SOT

A

Down

Baines
EVE

B

,

Vs

Up

Dann
CPL

C

,

Vs

Up

Cresswell
WHM

B

,

Vs

Up

Williams
SWA

A

No Change

Dawson
WBA

C

Down

Alderweireld
TOT

B

No Change

Daniels
BOU

A

,

£

No Change

Fuchs
LEI

A

No Change

Van Aanholt
SUN

A

,

VsX

Down

Bellerín
ARS

C

,

VsX

Down

Smalling
MUN

C

Down

Moreno
LIV

C

,

Vs

Down

Johnson
STO

B

Down

Kolarov
MCI

B

,

Rest

,

Inj
Midfielders
Player
Club
Factors

No Change

Payet
WHM

B

,

Vs

Up

Roberto Firmino
LIV

A

,

Vs

,

OoP

Up

Dele Alli
TOT

A

,

Inj

Up

Barkley
EVE

C

,

Vs

Up

André Ayew
SWA

A

,

OoP

Up

Eriksen
TOT

A

Down

Ozil
ARS

C

,

VsX

No Change

Mahrez
LEI

C

,

VsX

Up

Sánchez
ARS

C

,

VsX

,

Inj

Up

Antonio
WHM

A

,

Vs

,

Rest

,

£

No Change

Willian
CHE

B

,

Vs

,

Inj

No Change

Wijnaldum
NEW

B

Down

Arnautovic
STO

C

,

Vs

,

Inj

Up

Silva
MCI

C

No Change

Johnson
SUN

B

,

VsX
Forwards
Player
Club
Factors

No Change

Aguero
MCI

A

No Change

Kane
TOT

B

Up

Vardy
LEI

C

Up

Diego Costa
CHE

A

,

Vs

,

Inj

No Change

Ighalo
WAT

C

,

VsX

Up

Rooney
MUN

A

Down

Lukaku
EVE

C

,

Vs

No Change

Giroud
ARS

B

,

VsX

,

Rest

Up

Afobe
BOU

A

,

£

Down

Austin
SOT

B

,

Inj
Selection Factors
| | |
| --- | --- |
| A, B, C | Current Form |
| Vs | Favourable Fixtures |
| VsX | Unfavourable Fixtures |
| Rest | Rotation Risk |
| Inj | Injured/Returning from Injury |
| OoP | Out of Position |
| £ | Potential Bargain |
| Sus | Suspended/Near Suspension |
| Player | Team | YC |
| --- | --- | --- |
| Colback | NEW | 9 |
| Byram | WHM | 9 |
| Lucas | LIV | 8 |
| Jones | SUN | 8 |
| Yacob | WBA | 8 |
| Westwood | AVL | 7 |
| Diego Costa | CHE | 7 |
| Huth | LEI | 7 |
| Can | LIV | 7 |
| Mangala | MCI | 7 |
| Shelvey | NEW | 7 |
| Pieters | STO | 7 |
| Dele Alli | TOT | 7 |
| Dier | TOT | 7 |
| Noble | WHM | 7 |
"All players will blank a few times during the season. When almost all do it in the same Gameweek, it is tough to take, but that's just the dark side of probability."

Abreu 42 Community regular