Fantasy managers were put on high alert on Tuesday night as news filtered through of an injury to David Silva. Early reports were sketchy implying a range of ailments from soft-tissues to knees and ankles. Having now perused the footage and undertaken a physiotherapy observational assessment, we at the Scout injury nerve centre, can be confident in confirming that David Silva sustained an injury to the outer portion of the Hamstring group of muscles.
Silva starts the match showing no signs of movement inhibition, indeed, he appears sharp, fluid and full of running. Then, in the ninth minute, if you look very closely you can observe a very slight hitch in his stride as the hamstring appears to tighten, inhibiting extension at the right knee. He immediately stops and with no other player in the vicinity signals to the bench to be substituted. This is a positive sign. Hamstrings usually injure by either a forceful contraction or a direct blow and at no point did I witness any incidents that would give me cause for concern, additionally, Silva acknowledged the injury very early before any damage could be compounded offering further re-assurance of a minor injury.
He then leans over with knees flexed and upper body almost parallel to the floor, intuitively stretching the hamstring muscles via flexion at the Lumber spine without having to straighten the affected leg. He stays like this for about 25 seconds before pressing his fingers against the outer portion (medial aspect) of the hamstring group of muscles (Semi-Membranosus and Semi-Tendinosus), offering us a further clue to severity. If a significant injury had occurred the player's hand would instinctively grab the affected part of the body and would remain around the area rendering any attempt at a stretch extremely painful.
At this point, still standing, he moves his hand to his ankle to accentuate the stretch further, feeling pain, he immediately and instinctively returns his hand to his affected, right hamstring. He then promptly looks for relief from weight bearing by falling backwards in a manner that further infers hamstring involvement, indeed, a movement almost identical to Samir Nasri's backwards, statically flexed knee topple when injuring his hamstring against real Madrid. This indicates that an injury is present but only at the end of range, when the tissues are stretched. An injury of this severity could potentially resolve with a positive reaction to treatment in seven to ten days.
Whilst on the floor Silva can be witnessed leaning forward to touch his ankle, again, attempting to relieve the injury with stretching. A further indication of mild injury.
Helped to his feet by the physio, Silva now walks a little then stops momentarily and bends over to touch his ankle to stretch his hamstring further. He then walks to the side of the pitch of his own volition, and although exhibiting a slight antalgic gait, weight bearing doesn't appear to create too much discomfort, indeed, he appears to have benefited from the bout of stretching, and walks off the pitch with a little more fluidity. This gives us further cause for optimism, particularly when we witness Silva, at the side of the pitch, twisting and turning on the spot, movements that would elicit pain and inhibition if an injury of any significance had occurred.
With Hamstring injuries the best indicators of time-scales are how long, post injury, it takes to walk without pain and if the player has a history of hamstring strains. I couldn't find any documented accounts of previous hamstring injuries and therefore, taking the observed evidence in isolation, I feel the injury isn't significant and barring complications, Silva could well be in contention within two weeks.
It is also worth mentioning Silva's long standing and well documented problems with ankle in-stability, for which he underwent an operation in 2008, an injury that still flairs up intermittently. This, however, was an injury to his left ankle and Tuesday's strain affected Silva's right leg, but the chronic nature of his ankle injury may well see Roberto Mancini fostering patience and nurturing Silva back into the fold with caution. Reports suggest that Silva had precautionary scans on the ankle earlier this week.
Silva is reportedly due to have scans in Manchester later today. It remains to be seen if City reveal the extent of the injury shortly after, of if we'll be forced to wait on Roberto Mancini's conference on Friday.
why would you get rid of Michu ? he got easy fixure

save FT for next gw

gotta keep michu for this gw shirley

What do you think about my team then? Good to go? 1ft

Mignolet(mccarthy)
Baines Fonte ridgewell (Demel Barnett)
Michu santi hazard benarfa(guthrie)
Rvp(c) suarez fletcher

Defence looks ropey
Use the FT there
Definitely play Demel

def looks tad weak, also could do with some city perhaps....

Hope you can help guys, who would you bench from:

Jussi/Begovic
Baines/Gibbs/Demel/Saylor/Ridgewell
Carzola/Hazard/Bale/Nolan/Kaca
Berba/Jelly/Saurez

Begovic, Gibbs, Ridgewell, Kaca

I say bench Gibbs because I think he is injured, if not play him over Demel or make Demel your first sub

Ok thanks guys, so do you all think I should play Saylor over Demel/Ridgewell?

I answered you about 3 posts ago!!

carroll/noble usain bolt-esque

http://www.london24.com/sport/west-ham/west_ham_shocker_who_is_the_fastest_hammer_1_1660790

I have Michu and Hal Robson Kanu as my 4th and 5th midfielders...
I rarely play 5 midfielders..

Loves to have a good rotation for the 4th midfielder..lest I end up playing Michu all the time...

With money in bank i have 4.3+7+1.2 = 12.5....
Can some one suggest me a good 4th and 5th midfielder combo based on upcoming fixtures?!?!

Jon Walters + Morrison is what I am considering....or even Nolan...

Oscar or HBA for long run?

-note - i consider Oscar as good as Hazard/Mata

Oscar is as good if not better then them, i agree. But he is still getting used to the premiership and playing with those players. HBA for the fixtures for the mo, keeping an eye on Oscar.

My WILDCARD TEAM...

Foster

Baines - Wilson - Rafael

Bale - Cazorla - Pienaar - Mata

Berb - Suarez - Ba

Subs- Begovic, McCartney, Clyne, Sterling

1. Who would you captian?
2. Who would you bench?
3. What do you think?

Cheers ppl!

1. Berb
2. Your bench is correct
3. Nice team, only obvious thing is lack of Man City coverage but I am having the same problem

Berb or Caz. Play McCartney over Wilson this week surely? Everything else good

You need to fix the filters if you want people to automatically see the last 4 weeks...

Ok I probably shouldn't do this and may have to mod myself. But as an aside to football I'm organising a night of excellent indie and alternative bands in Brighton, UK, on Oct 26 in aid of Oxfam.

Here's some more details about it http://www.brightonnoise.co.uk/listing/?p=16842

Be great to see anyone in the Brighton area who can make it. Make yourself known as a fantasy football scout fan at the door and I'll give you a big stat based handshake. No money off sadly as its for charity, but very cheap to get in anyway.

I've done a very brave thing!

RVP out for Rooney and Haz out for Gerrard.

Guess who will be having sleepless nights..

I don't think that's too bad. Rooney is doing well stat wise despite his more midfield role. If RVP does well so too will Rooney I think. Haz for Gerrard is a little sideways as well...I'm presuming you already have Cazorla and Bale, who are better than Gerrard.

Yeah i do, Gerrard is in some sort of form, and i have 2.2 mil in the bank thanks to that change

If you decide to go without RVP are there really any other credible ManUre players?

With the condition that he's playing in a more advanced role on a regular basis. No penalties now (as far as we can tell) and playing deeper will really hurt his appeal IMO.

Are we related? I agree Valencia will surely benefit from RVP and Rooney up front. Its a risk but if anyone can squeeze and assist or two in tough games its Valencia.

Decent attacking threat defender for 5.1 mil or less? Finding a replacement for Ridgewell.

There's reason behind the madness...

I went with my gut, if it doesnt pay off i can always buy them again

Hi folks,

It's nearing decision time! Going away tomorrow morning for the weekend and I'll be switching off from FPL. I'm kind of looking forward to it (we'll see how long I last before my wife discovers me in an internet cafe checking it)!

Please rate my transfer plans! I have 2 FTs and no pressing issues.

A) RVP > Berb for GW8, Michu > anyone GW9.
B) Lambert > Berbatov & Hangeland > Hughes/Wilson in GW9, Michu > £7.5m or less player in GW9.

With A, if I get it toally wrong and RVP in fact becomes ownable again, I could always get him back for Lambert as soon as next week. It's risky but I think it could pay off in the short-term.

With B, I'm giving RVP a chance vs Stoke and hoping he steps up his game in the short-term (assuming he gets games of course). The defensive move is a sideways one to allow me to do Lambert > Berbatov. I really want Berbatov and I can't have all the strikers I want so Lambert has to make way.

Could be a real turning point in my season if I shift RVP at the right time. The money would allow me to get 3 big hitters in midfield should I not want him back.

I have Michu and Hal Robson Kanu as my 4th and 5th midfielders…
I rarely play 5 midfielders..

Loves to have a good rotation for the 4th midfielder..lest I end up playing Michu all the time…

With money in bank i have 4.3+7+1.2 = 12.5….
Can some one suggest me a good 4th and 5th midfielder combo based on upcoming fixtures?!?!

Jon Walters + Morrison is what I am considering….or even Nolan…

This is for next GW

I'm unsure on wether I should be looking to get ivanovich out for baines in the next few weeks? Are any Ivan owners also considering this?

Hi to all, i'm not new here, but this is my first post
I want to do some bold moves, because i had a bad luck in last few gw with benching some players (rafael two times grrr), so what are your thoughts please?

current team is:

Hart / Cerny

Cole / Rangel / Rafael / Baines / McAuley

Fellaini / Michu / Duff / HBA / El Ahmadi

Torres / Ba / Tevez

have 2 FT, and want to cathc up in my ML, so this are interesting transfer

Hart > Schwarzer
Fellaini > Gerhvino (i hate my self for not taking pienaar insted of Fellaini two gw ago, and now i want Walcott, but he is down, but if i buy santi, i'm out of money, and thats no good for future plans like Michu > Walters, and Rangel > Kolarov, or maybe Ivanovic or Begovic)
El Ahmadi > Nolan
Tevez > Giroud

-8 points, so what, Nolan will take care for that

Now team will look like this for gw 9

Schwarzer

Baines / Rafael / Rangel

Gervinho / Nolan / Duff / Michu

Torres / Ba / Giroud

What you think?!

That midfield is shockingly average, but your attempt at English is solid. Punts on Torres and Giroud also.

It's your life.......

oh and you mean now your team will look like this for gw 8 or did you actually mean 9??? As far as I am aware, Nolan, Duff and Michu all play home this week, meaning they all play away next week and so on and so on. 3 average mid-range midfielders playing away every other week doesn't entice me one bit either.

Sort that midfield out for crying out loud pal. Not to mention Nolans crap 3 months of fixtures ahead.

Tnx, but if we learned something in this few gws is that mid priced players can bring more points than many other stars, and you start to wonder is it smart to invest so much money in those players, or have a mix of torres, duff etc. if you know what i mean

you are right, that was team for gw 8
what are your ideas for mid?! nothing is for sure

Hi Guys.. need an advice please.. Should I Bench Graham (Vs WIGAN Home) or Kacaniklic (Good With Sweden but not assured 90 Min Vs VILLA)... Cheers

As a physio student, can I firstly say that I think these articles are fantastic.

One thing I didn't quite follow was your reference to semimem and semiten, the medial hamstring muscles, as the "outer" group. I would describe biceps femoris as the outer part.

Not a criticism, just curious!

(I realise that this article is old now and probably won't get a response)

No dude, your absolutely right, i wrote the article quite quickly to try to get the diagnosis out first and only did the final checks in the early hours...as a consequence that passed through my filter, sorry for the confusion...interestingly, as a student, I always remembered their position by their names...'semi-mem'...'mem'...medial.

What year are you in at the moment? totally familiar with your 'varus and valgus?' another easily confused

good spot, that was your test and I'll be in touch with your 'year head' with my final grading

Ha no worries, I assumed it was a typo.

I'm about to finish 2nd year - assuming I pass exams starting next week! Varus and valgus I always remember for some reason but there are plenty of other facts I forget. For example, I actually had to check semiten and mem were the medial ones before I wrote this, did LL last semester and I've already forgotten half of it! What's a pes anserinus again? Hahaha

Definitely like the articles as a whole. I can tell you're using a lot of lay language which as a student is in itself really useful. I'm down in Oz so I generally read these articles in the morning on the ferry to uni - good revision!

hehe, yeh, i remember that catching a friend of mine out in an exam...he got marked down by saying that the Semi-Tendinosus attached to the Pes Anserine...instead of via or into the Pes Anserine to attach at the Proximal Antero-Medial aspect of the Tibia...bit pedantic but he got marked down nonetheless

here's some memory tips...Pes Anserine translates as 'goose foot', which can help with mental illustration...the attachment order is: Sartorius most anterior, Gracilis in the middle and Sem-Ten most posterior...think SGS...

the best book i'd recommend for muscles is J E Muscolino The Muscular System Manual (Elsevir Mosby)...superb, the most thorough and complete analysis...attachments, palpations, actions, misc., methodology for learning,innervation, arterial supply...just very thorough...definitely my favourite for muscles...

good luck with your exams and if you ever need anything proof-reading give me a shout
Scout Picks
For Gameweek 15
Hazard

Gerrard

Ozil

Shelvey

Nasri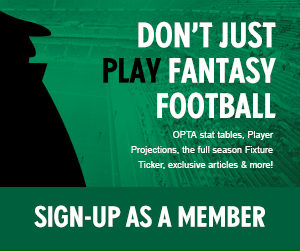 Watchlist
Goalkeepers
Player
Club
Factors

Up

Howard
EVE

A

,

Vs

,

Sus

Up

Marshall
CAR

B

,

Vs

Up

Krul
NEW

A

,

Vs

Down

De Gea
MUN

C

,

Vs

No Change

Cech
CHE

C

Up

Guzan
AVL

B

Up

Ruddy
NOR

B

Up

McGregor
HUL

C

,

Vs

,

£

Up

Lloris
TOT

B

No Change

Speroni
CPL

A

,

VsX

Up

Pantilimon
MCI

B

,

Rest

,

£

Down

Szczesny
ARS

A

,

VsX
Defenders
Player
Club
Factors

Up

Coleman
EVE

A

,

Vs

Down

Terry
CHE

B

Up

Williamson
NEW

B

,

Vs

,

£

Down

Evra
MUN

C

,

Vs

Down

Mertesacker
ARS

A

,

VsX

Up

Olsson
NOR

B

,

Vs

,

£

Up

Turner
CAR

C

,

Vs

,

£

Up

Bardsley
SUN

B

,

£

Up

Walker
TOT

B

No Change

McAuley
WBA

C

,

Vs

Up

Zabaleta
MCI

B

Up

Davies
HUL

C

Up

Ward
CPL

A

,

VsX

,

£
Midfielders
Player
Club
Factors

No Change

Hazard
CHE

A

Up

Y Touré
MCI

A

Up

Ozil
ARS

A

,

VsX

Down

Ramsey
ARS

A

,

VsX

Up

Silva
MCI

C

,

Inj

Up

Fer
NOR

A

,

Vs

Up

Bannan
CPL

B

,

VsX

,

£

Down

Sessegnon
WBA

C

,

Rest

Up

Whittingham
CAR

C

,

Vs

,

£

Up

Michu
SWA

C

,

Inj

,

OoP

No Change

Lallana
SOT

C

,

VsX

Up

Morrison
WHM

B

,

Rest

,

£

Up

Brady
HUL

C

,

Rest

,

£

Up

Barkley
EVE

C

,

Vs

,

Rest

,

Sus
Forwards
Player
Club
Factors

No Change

Suárez
LIV

A

,

VsX

No Change

Aguero
MCI

A

No Change

Lukaku
EVE

A

,

Vs

No Change

Rooney
MUN

A

,

Vs

No Change

Remy
NEW

B

No Change

Giroud
ARS

B

,

VsX

No Change

Negredo
MCI

A

No Change

Rodriguez
SOT

A

,

£

Up

Deulofeu
EVE

A

,

Vs

,

Rest

,

£

Up

Hooper
NOR

A

,

Vs

,

£
Selection Factors
| | |
| --- | --- |
| A, B, C | Current Form |
| Vs | Favourable Fixtures |
| VsX | Unfavourable Fixtures |
| Rest | Rotation Risk |
| Inj | Injured/Returning from Injury |
| OoP | Out of Position |
| £ | Potential Bargain |
| Sus | Suspended/Near Suspension |
Suspension Tightrope
| Player | Team | YC |
| --- | --- | --- |
| Wilshere | ARS | 4 |
| Agbonlahor | AVL | 4 |
| Westwood | AVL | 4 |
| Ivanovic | CHE | 4 |
| Barkley | EVE | 4 |
| Barry | EVE | 4 |
| Howard | EVE | 4 |
| Parker | FUL | 4 |
| Javi García | MCI | 4 |
| Valencia | MUN | 4 |
| Sissoko | NEW | 4 |
| Turner | NOR | 4 |
| Fonte | SOT | 4 |
| Wanyama | SOT | 4 |
| Cameron | STO | 4 |
| Huth | STO | 4 |
| Colback | SUN | 4 |
| Gardner | SUN | 4 |
| Rangel | SWA | 4 |
| Williams | SWA | 4 |
| Paulinho | TOT | 4 |
| Dawson | TOT | 4 |
| Yacob | WBA | 4 |
"He has qualities modern football demands, he is fast, he has a good shot, he can also play on both sides or through the centre. He is multifunctional in attack and I'm very happy the club signed him."

Jose Mourinho talks up his new German forward