Several Premier League clubs will have their pre-season plans and team selections for early Gameweeks affected by the World Cup, which will affect Fantasy Premier League too.
In this the first of two articles on the subject, we discuss which players will be returning home late and how many minutes they chalked up whilst in Russia. In cases where FPL assets are likely to miss matches, we have put forward potential alternatives.
At the very least, we are expecting more disruption to the start of the 2018/19 season than we saw with the last World Cup. Four years ago, players involved in the semi-finals, third/fourth place play-off and the final had either 34 or 35 days to fit in a (likely) three-week break and some pre-season training before the first Premier League match. On average, they returned to their club sides in either Gameweek 2 or 3. This time around it will be either a 27 or 28 day gap, depending on which remaining World Cup fixture the player participates in, so we could see absences until at least Gameweek 4.
Even those who didn't play any minutes in Russia were still part of rigorous training camps for the tournament and needed to be fully match fit when they would normally be on holiday. Those assets will still return to pre-season with their respective clubs later than usual and may well also see their minutes and performances limited when the 2018/19 campaign begins.
With all of these players we aren't suggesting they will all miss out on playing in the first few Gameweeks, only that it might be a possibility. It is certainly conceivable that a lot of players will be overtired from a busy summer and will struggle to perform to the best of their abilities.
Our readers should follow the regular Scout Notes articles on pre-season friendlies to see who is playing and performing for their clubs ahead of the Gameweek 1 deadline.
In part one we are examining every team from Arsenal to Huddersfield. Leicester City to Wolverhampton Wanderers will be published on Friday.
ARSENAL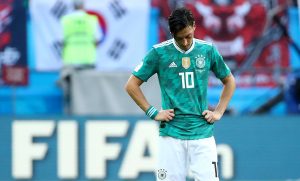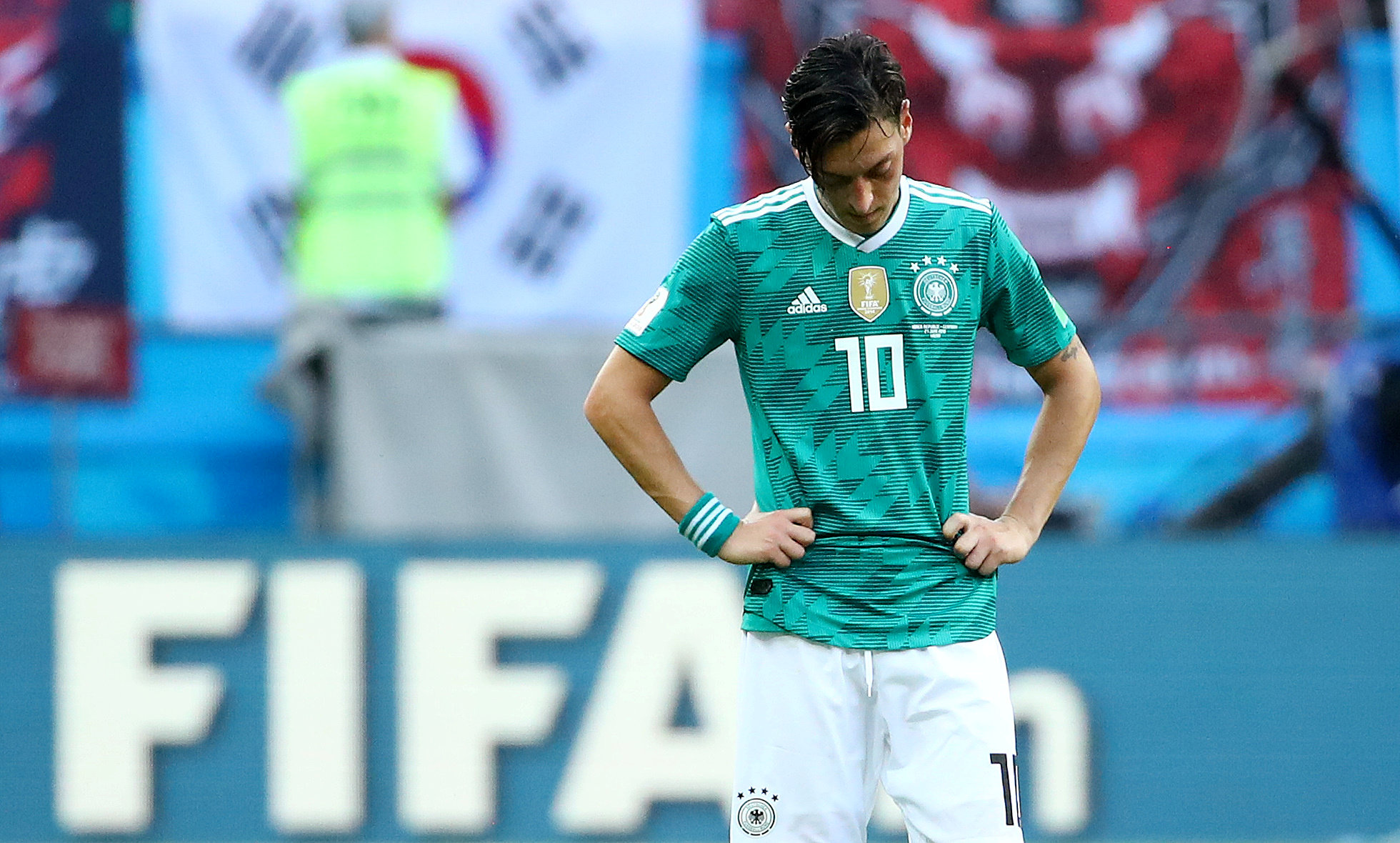 SEMI-FINALS: Danny Welbeck | 0 starts, 11 minutes
QUARTER-FINALS: Lucas Torreira | 3 starts, 304 minutes
LAST 16: David Ospina | 4 starts 399 minutes
LAST 16: Granit Xhaka | 4 starts 360 minutes
LAST 16: Stephan Lichsteiner | 3 starts 267 minutes
LAST 16: Nacho Monreal | 0 starts 0 minutes
GROUP STAGE: Mohamed Elneny | 3 starts 244 minutes
GROUP STAGE: Mesut Ozil | 2 starts 180 minutes
GROUP STAGE: Joel Campbell | 1 start 113 minutes
GROUP STAGE: Alex Iwobi | 1 start 64 minutes
Arsenal look set to be largely unaffected by this summer's World Cup, furthering their Fantasy appeal in the early part of the season. The last player to return to pre-season training for them will be England's Danny Welbeck (£6.5m), who made it as far as the semi-finals with England, but only played 11 minutes of football. His absence shouldn't cause any issues for new manager Unai Emery, who is expected to start both Pierre-Emerick Aubameyang (£11.0m) and Alexandre Lacazette (£10.5m) in the Arsenal forward line.
Hector Bellerin (£5.5m) looks set to benefit from new signing Stephan Lichsteiner's (£5.0m) involvement at the World Cup. The experienced international started three of Switzerland's matches as they made it to the last sixteen. Emery's decision to sign Lichsteiner from Juventus appeared to be focussed on providing cover for Bellerin, so the rotation threat was minimal anyway, but the World Cup has cemented his starting berth for the first few weeks at least.
Nacho Monreal (£5.5m) may miss some training after going to the last sixteen with Spain but he did not feature in Russia so may still be fresh. Likewise, Alex Iwobi (£5.5m) started just one match for Nigeria as they were knocked out in the group stage while Mesut Ozil (£8.5m) was only involved twice for Germany's shock first-round exit. Goalkeeper David Ospina (not on FPL yet) made it to the last sixteen with Colombia having played every minute for his country, but he is now firmly third choice behind Bernd Leno (£5.0m) and Petr Cech (£5.0m).
The only area of concern for the Gunners appears to be in holding midfield. Mohamed Elneny (£5.0m) and Granit Xhaka (£5.5m) both played every minute of their respective nations' campaigns in Russia while new signing Lucas Torreira (£5.0m) made it to the quarter-finals with Uruguay. One of them will have to be in the starting line-up for Gameweek 1, without a full pre-season in north London. That is likely to be Elneny who may be back with Arsenal sometime next week, ahead of the other two.
BOURNEMOUTH
Bournemouth had no players at the World Cup.
BRIGHTON & HOVE ALBION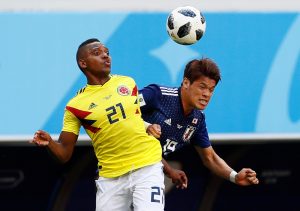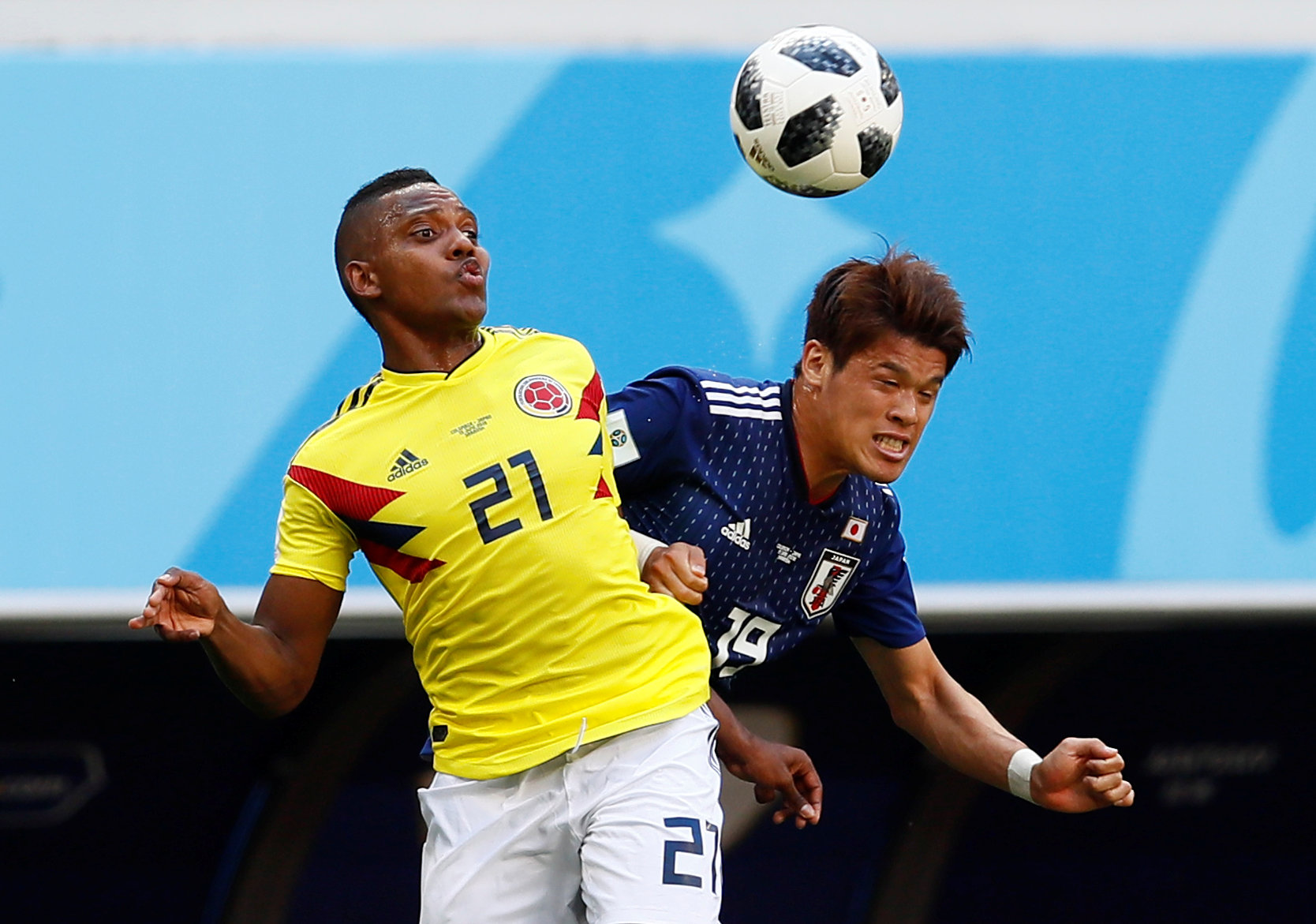 LAST SIXTEEN: Jose Izquierdo | 1 start, 70 minutes
GROUP STAGE: Mat Ryan | 3 starts, 270 minutes
GROUP STAGE: Leon Balogun | 3 starts 270 minutes
Brighton look set to be largely unscathed by World Cup absences this season. The Seagull that spent the longest at the tournament was Colombian midfielder Jose Izquierdo (£6.0m), who reached the last sixteen. Having left Russia shortly after July 3 after just 70 minutes of football, Izquierdo could still form part of Brighton's Gameweek 1 first-team but he will, of course, be late back to pre-season training. Last season he was not always a first-team regular anyway, making just 23 starts.
New signing Leon Balogun (£4.5m)'s last match in Russia was on June 27 having played every minute of Nigeria's Group D campaign. The centre-back left the tournament with enough time to have a break before returning to training not too late, so it's worth tracking our Scout Notes over the coming weeks to see how often he features in friendlies. For now, Shane Duffy (£4.5m) and Lewis Dunk (£4.5m) look the go-to options in Brighton's defence again.
Mat Ryan (£4.5m) was eliminated in the group stages with Australia giving him just enough to have a break before returning to training not too late. As a goalkeeper, he is less likely to miss out compared to Izquierdo and Balogun, although it's still worth tracking how often he plays in pre-season.
BURNLEY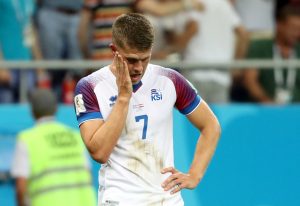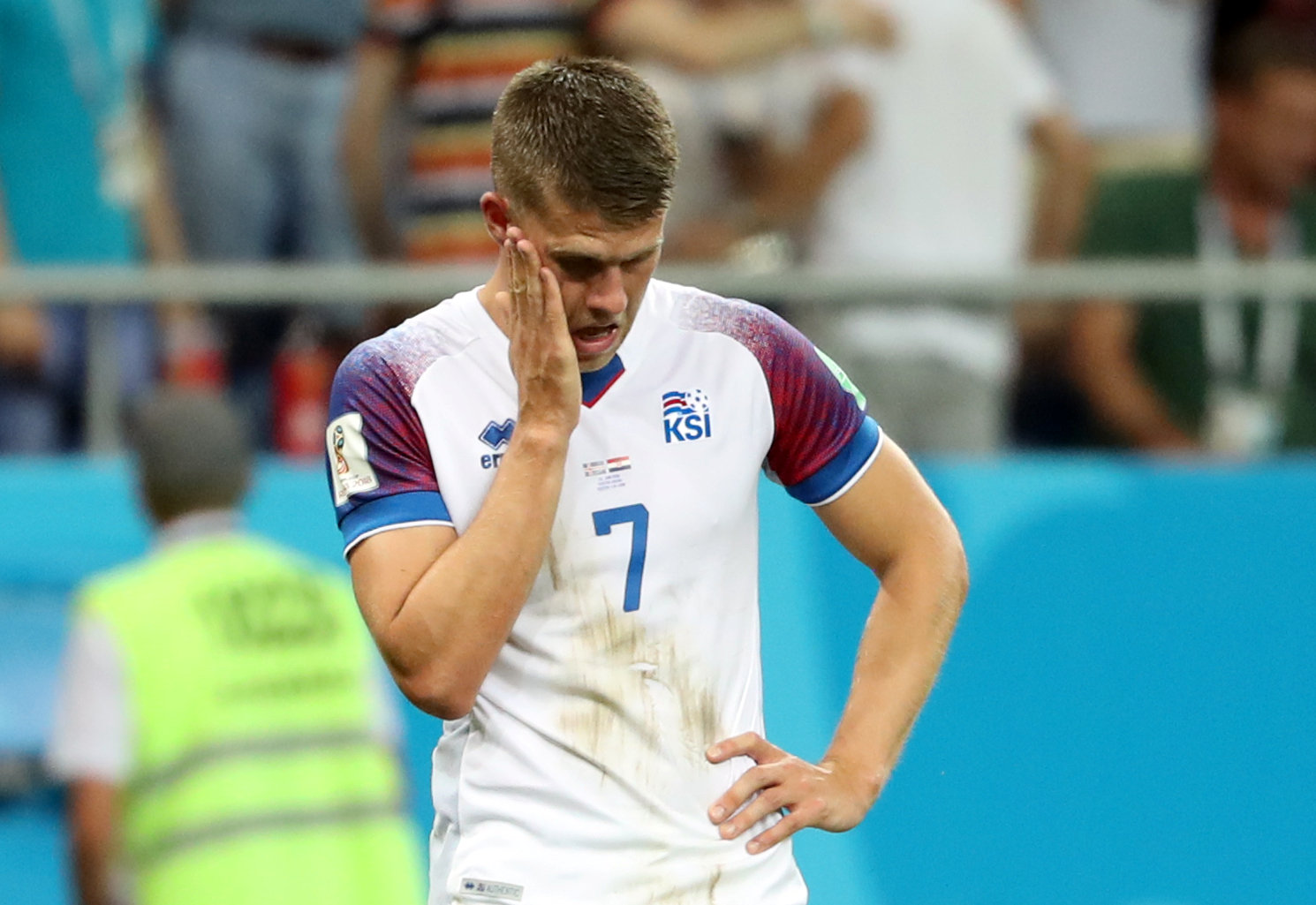 SEMI-FINALS: Nick Pope | 0 starts, 0 minutes
GROUP STAGE: Johann Berg Gudmundsson | 2 starts, 153 minutes
Nick Pope (£5.0m) is Burnley's last active World Cup player, his return from Russia not due until after England have competed in Saturday's third/fourth place play-off. While the Clarets' goalkeeper has not played any minutes in Russia, he has still been heavily involved in England training when he would normally be resting. Tom Heaton (£5.0m) has also worked with the Three Lions over the summer, so the World Cup doesn't really change the fact that either one of the two goalkeepers could be number one for Gameweek 1
The most likely to miss out on a place in the Burnley starting XI early on, is Johann Berg Gudmundsson (£6.0m). The Icelandic midfielder only started two matches, played 153 minutes and was knocked out in the group stage – but he sustained a muscle injury against Argentina which kept him out of the 2-0 defeat to Nigeria. Gudmundsson did return for their final group stage match but it is not known close to full fitness he was, with Iceland's passage into the knockout rounds riding on their fortunes against Croatia.
Slight doubts hanging over Gudmundsson could open the door on the right of midfield for Aaron Lennon (£5.5m). If he is not involved in the first few weeks of the season, Robbie Brady (£5.5m) is the most likely to assume Gudmundsson's set-piece responsibilities before his return to the side.
CARDIFF CITY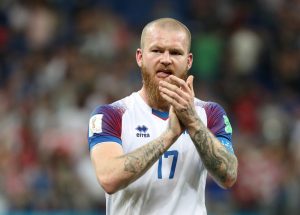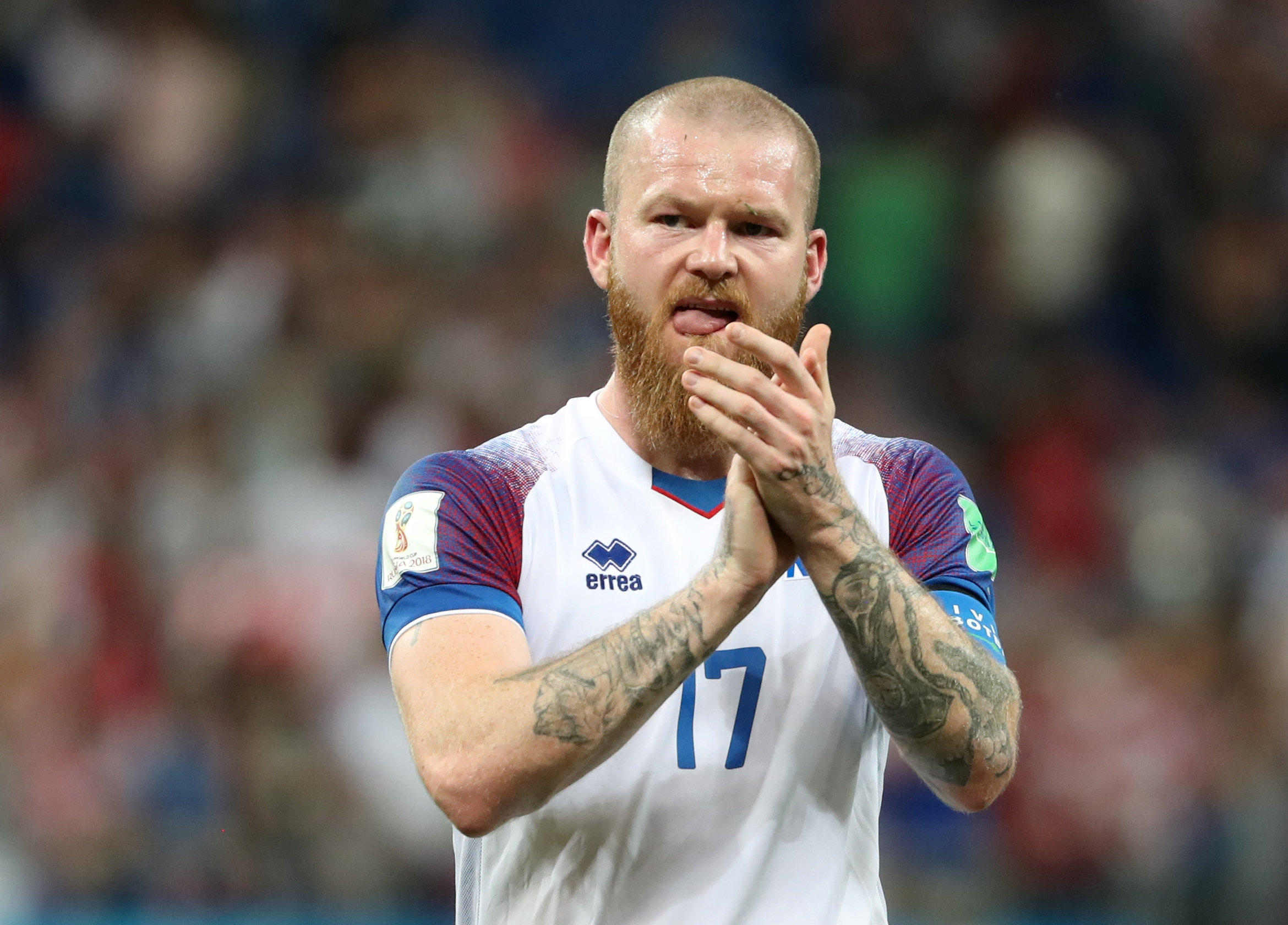 GROUP STAGE: Aron Gunnarsson | 3 starts, 253 minutes
The only Cardiff player at this summer's World Cup was Icelandic midfielder Aron Gunnarsson (£4.5m). An important figure for both club and country, he started all three group stage matches before being eliminated at that stage.
CHELSEA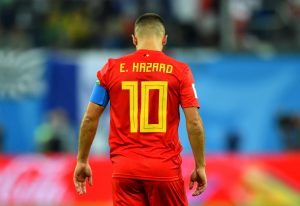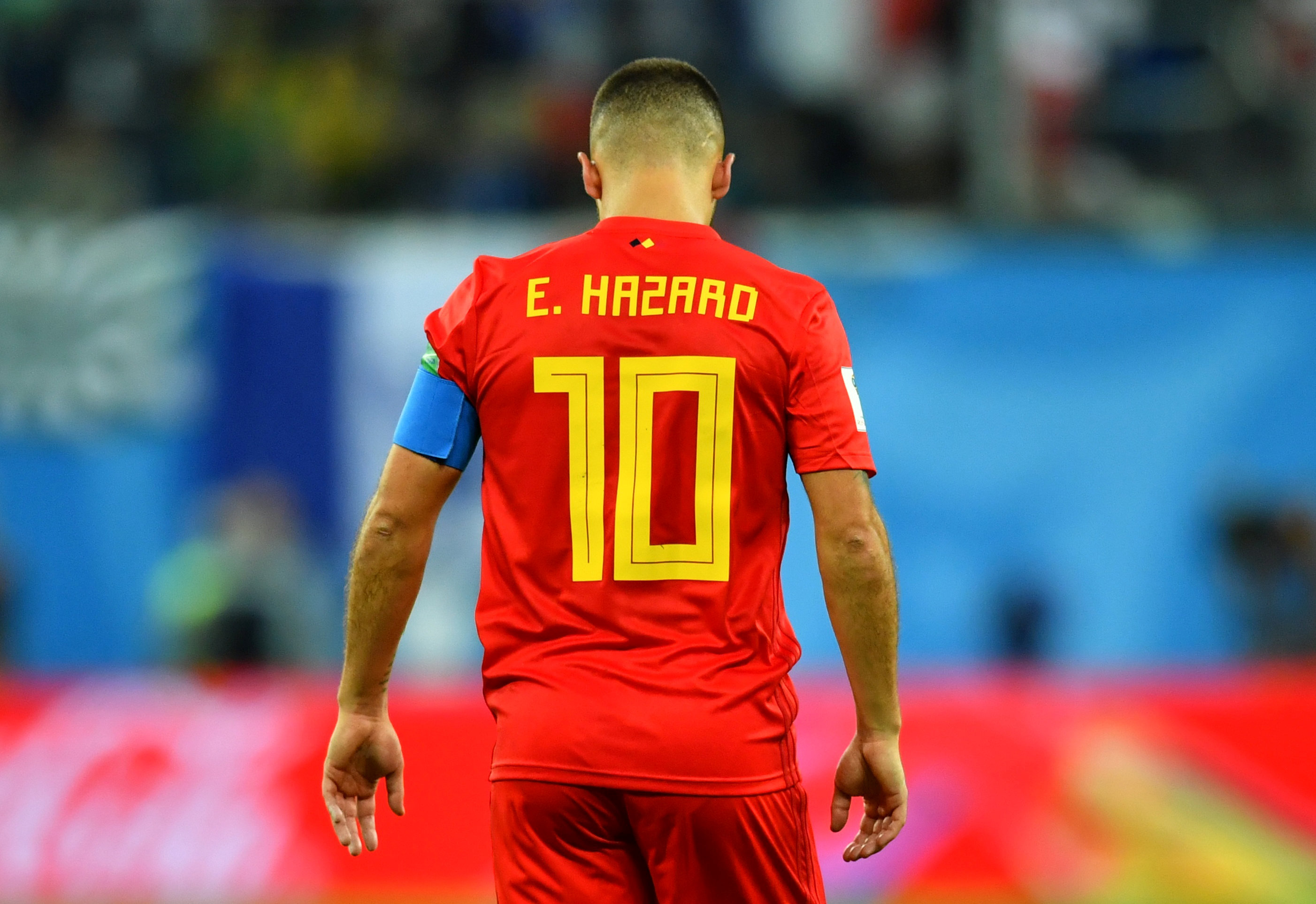 FINAL: N'Golo Kante | 6 starts 540 minutes
FINAL: Olivier Giroud | 5 starts, 465 minutes
SEMI-FINAL: Thibaut Courtois | 6 starts, 540 minutes
SEMI-FINAL: Eden Hazard | 5 starts, 428 minutes
SEMI-FINAL: Ruben Loftus-Cheek | 2 starts, 190 minutes
SEMI-FINAL: Michy Batshuayi | 1 start, 113 minutes
SEMI-FINAL: Gary Cahill | 1 start 90 minutes
QUARTER-FINAL: Willian | 5 starts, 359 minutes
LAST 16: Andreas Christensen | 4 starts, 306 minutes
LAST 16: Willy Caballero | 2 starts, 180 minutes
LAST 16: Cesar Azpilicueta | 0 starts, 0 minutes
GROUP STAGE: Victor Moses | 3 starts, 270 minutes
GROUP STAGE: Antonio Rudiger | 1 start, 90 minutes
Chelsea may rank highly for defence on our season ticker but the World Cup looks set to seriously damage their chances of keeping clean sheets in the first few Gameweeks. N'Golo Kante (£5.0m) will surely be absent early on, with France preparing for the final, and upon his return the former Leicester City man may not be at his absolute best. The defence will certainly struggle without him to provide his trademark protection from midfield.
Several defensive players will also be arriving back in London too; so many in fact, that a fair few will almost have to start Gameweek 1 without full pre-season preparation. Goalkeeper Thibaut Courtois (£5.5m) should be okay to return to the side despite going all the way to the third/fourth place play-off with Belgium, but that's on account of his position more than anything else. Gary Cahill (£5.5m) went deep with England although he only played in one match, as did Germany's Antonio Rudiger (£5.5m) on his way to being eliminated in the group stage. Andreas Christensen (£5.5m) looks a risk having played 306 minutes on the way to the last sixteen with Denmark.
Accordingly, Marcos Alonso (£6.5m) and Davide Zappacosta (£5.5m) would be first-choice in the wing-back positions, that's if Chelsea are still playing 3-4-3 under their new manager. Azpilicueta is renowned for his durability and will probably slot straight back into central defence alongside Cahill and Rudiger, with Christensen is unlikely to feature at least initially. With Antonio Conte now out of the job, David Luiz (£5.5m) may even get a look-in, given he's had more rest than Cahill, Rudiger and Christensen this summer.
Further up the pitch, Eden Hazard (£10.5m), Willian (£7.5m) and Olivier Giroud (£8.0m) all going deep into the tournament opens the door for Pedro (£6.5m), Ross Barkley (£6.0m) and Alvaro Morata (£9.0m). The two midfielders feel more likely to be involved with Morata potentially on his way out of the club. Gonzalo Higuain has been linked with a move to Chelsea, and if that is completed before the start of the season than Giroud's absence will mean he'll slot straight in, having played just 132 minutes in Russia.
CRYSTAL PALACE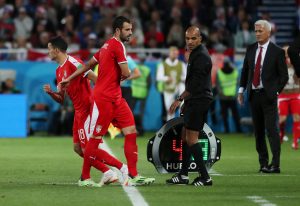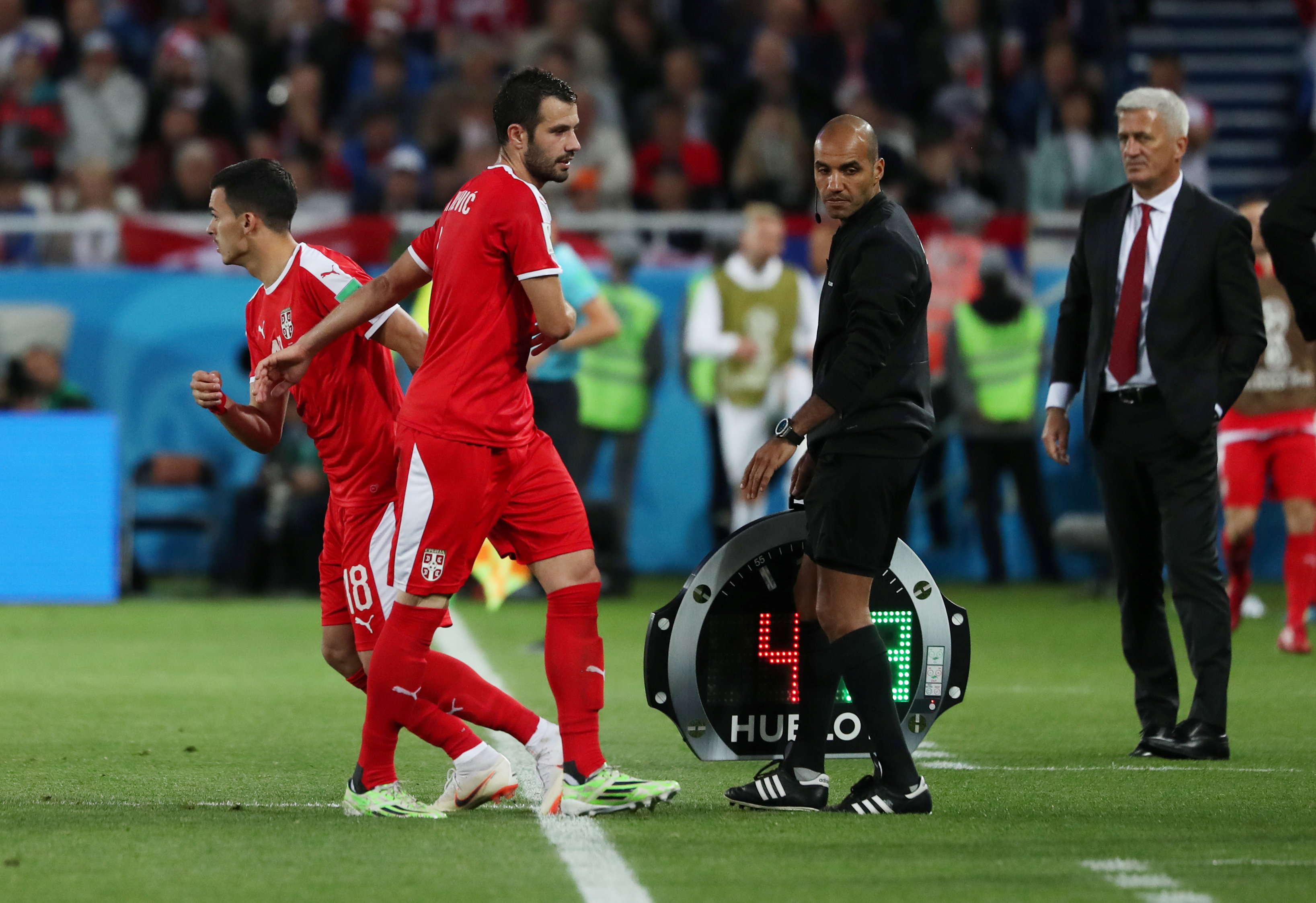 GROUP STAGE: Luka Milivojevic | 2 starts, 171 minutes
Crystal Palace will be largely unaffected by the World Cup with just one player involved in this summer's finals. Luka Milivojevic (£6.5m) started just two matches in Russia and played 171 minutes before coming home after the group stages. He should be back with Palace next week, affording him enough time to not miss much Premier League action. In the unlikely event that he does miss a game or two at the start of 2018/19, Wilfried Zaha (£7.0m) might assume his penalty-taking responsibilities. Palace currently top our season ticker for attack in the first six Gameweeks so it's worth investing in their midfielders and/or forwards.
EVERTON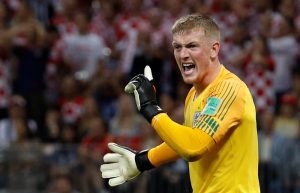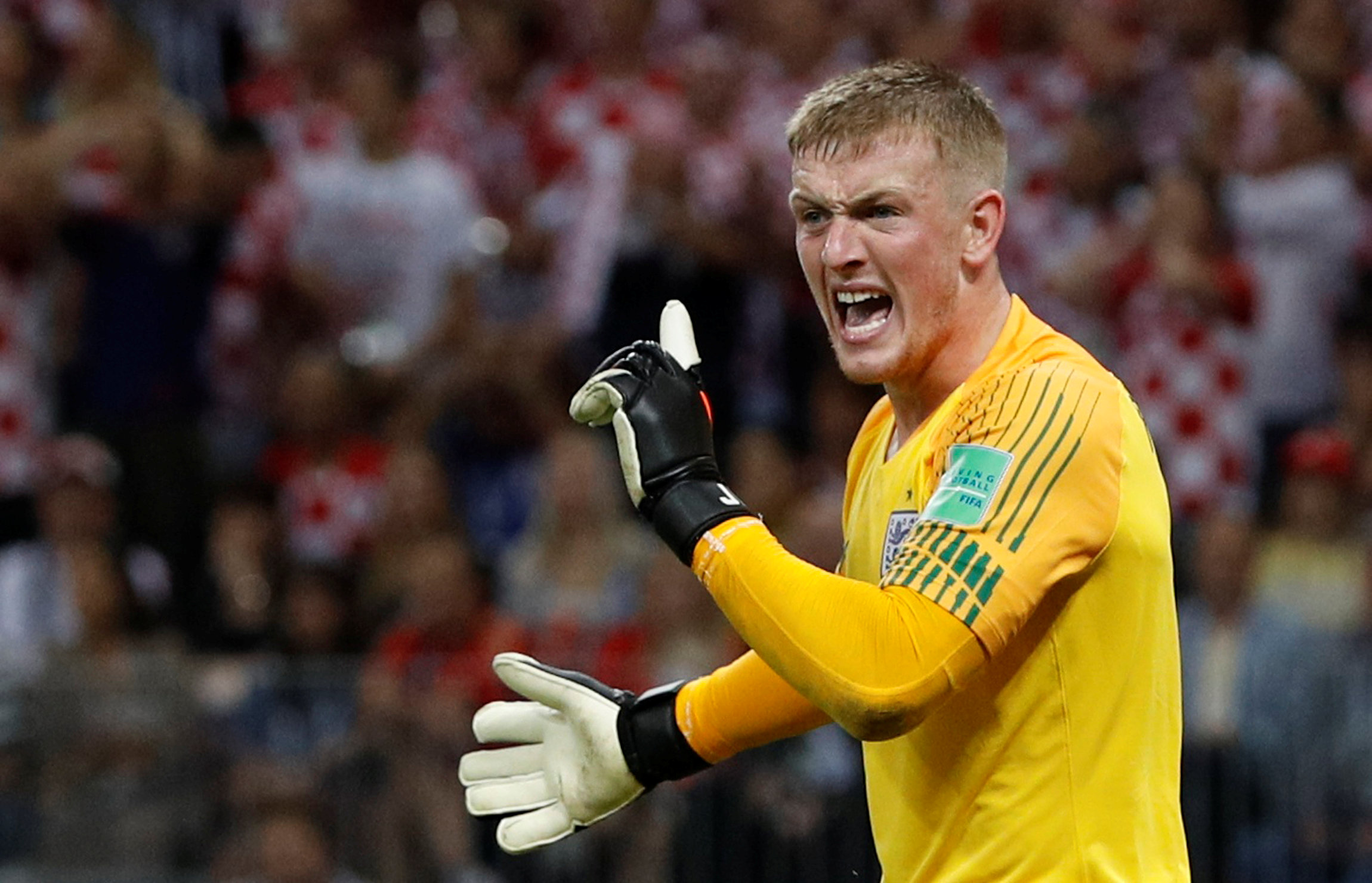 SEMI-FINALS: Jordan Pickford | 6 starts, 609 minutes
GROUP STAGE: Gylfi Sigurdsson | 3 starts, 270 minutes
GROUP STAGE: Idrissa Gueye | 3 starts, 270 minutes
England World Cup hero Jordan Pickford (£5.0m) will have a very late return to the Everton camp this summer, although as a goalkeeper, he should be involved from Gameweek 1. In the unlikely event that Pickford does not play in the first few Gameweeks, Maarten Stekelenburg is available at £4.0m – so it's worth seeing what happens in the Toffees pre-season matches.
Gylfi Sigurdsson (£7.5m) and Idrissa Gueye (£5.0m) played every minute for their respective countries before both being knocked out in the group stages. Slightly late returns to training are expected but they are unlikely to miss out for Gameweek 1. Davy Klaassen (£6.0m) currently looks the only alternative to Sigurdsson and was not used much last season.
FULHAM
Fulham had no players at the World Cup.
HUDDERSFIELD TOWN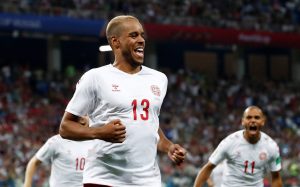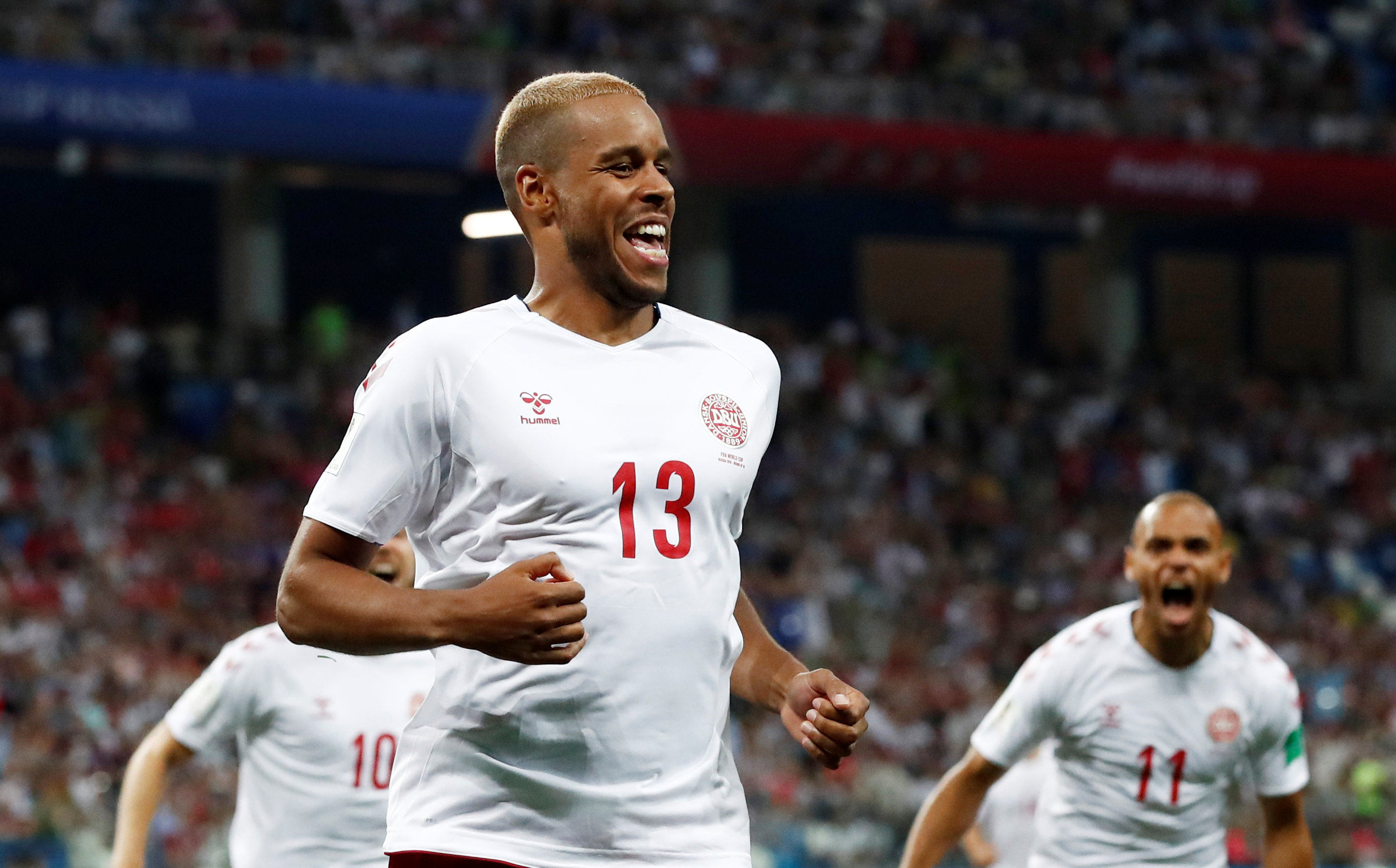 LAST 16: Mathias 'Zanka' Jorgensen | 2 starts, 229 minutes
LAST 16: Jonas Lossl | 0 starts, 0 minutes
GROUP STAGE: Aaron Mooy | 3 starts, 270 minutes
GROUP STAGE: Ramadan Sobhi | 0 starts, 56 minutes
Two of Huddersfield's defensive players went to the second round of the World Cup with Denmark, although one looks more prone to rotation initially. Mathias 'Zanka' Jorgensen (£4.5m) made two starts in Russia playing 229 minutes of football, while Jonas Lossl (£4.5m) remained an unused understudy to Kasper Schmeichel (£5.0m).
Further up the pitch, Aaron Mooy (£5.5m) was a key player for Australia and feels more likely to be affected by his World Cup campaign than new signing Ramadan Sobhi (£5.0m), who didn't make a single start and only played 56 minutes. But neither one is particularly likely to miss involvement in Gameweek 1 as a result of their exploits.