Fantasy Football Scout member Adam Levy is in a very strong position to become the 2018/19 Fantasy Premier League champion.
The New Zealand manager has held the number one spot since Gameweek 29 and from then onwards has only consolidated his position.
Crucially, he pulled in triple-figure hauls for every single one of his chip deployments apart from the second Wildcard.
Playing his Triple Captain on Sergio Aguero (£12.0m) in Double Gameweek 25, he scored 125 points.
The Free Hit chip in Double Gameweek 32 yielded a score of 102, while a Bench Boost in Double Gameweek 35 produced a 117-point haul.
Despite not playing any chips in Gameweek 36, Adam still managed 109 points to strengthen his position ahead of the final two sets of matches.
All of those scores helped him create one of the biggest cushions an overall leader has ever enjoyed going into the final day of the season.
The gap between him and second-placed Falah Allawati stands at a massive 60 points.
The would-be challenger from Oman may also be out of chips but does have a few assets over the world leader.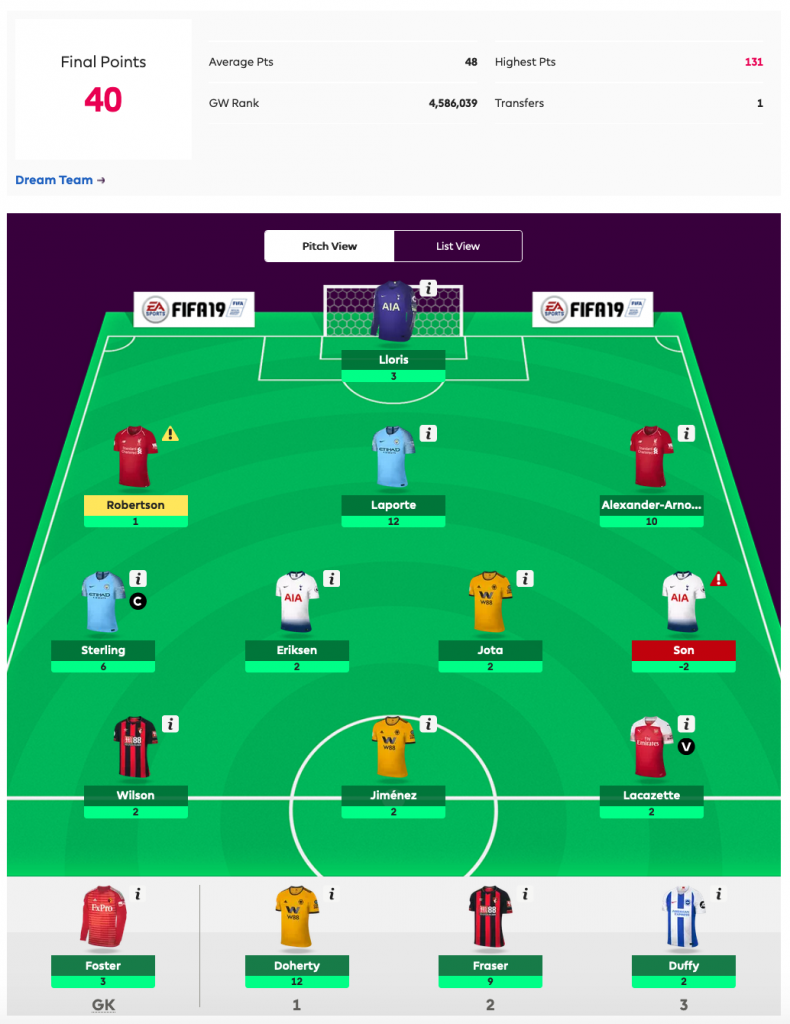 At this point in time, there is an overlap of just six players between the two squads, Hugo Lloris (£5.4m), Trent Alexander-Arnold (£5.8m), Aymeric Laporte (£6.3m), Raheem Sterling (£11.7m), Son Heung-min (£8.7m) and Raúl Jiménez (6.9m) the assets they share.
Crucially, at this stage, Adam has no Liverpool attackers.
He currently has a double-up on their defence with both Andrew Robertson (£6.8m) and Alexander-Arnold.
The fact that Falah owns Mohamed Salah (£13.3m) could prove the difference, although Son's suspension may have opened an easy opportunity for Adam to cover the Egyptian off.
As of Friday night, Adam had cashed in the two free transfers he banked in Gameweek 36, opting to do them fairly early.
Son will have almost certainly been one of these, and a downgrade of Christian Eriksen (£9.2m) to bench-fodder will probably have given him the extra cash to get Salah if he wants – or Sadio Mané (£10.3m), who Falah currently doesn't have.
That would allow Adam to start both Ryan Fraser (£6.3m) and Callum Wilson (£6.8m) against Crystal Palace's out-of-sorts defence on the final day of the season.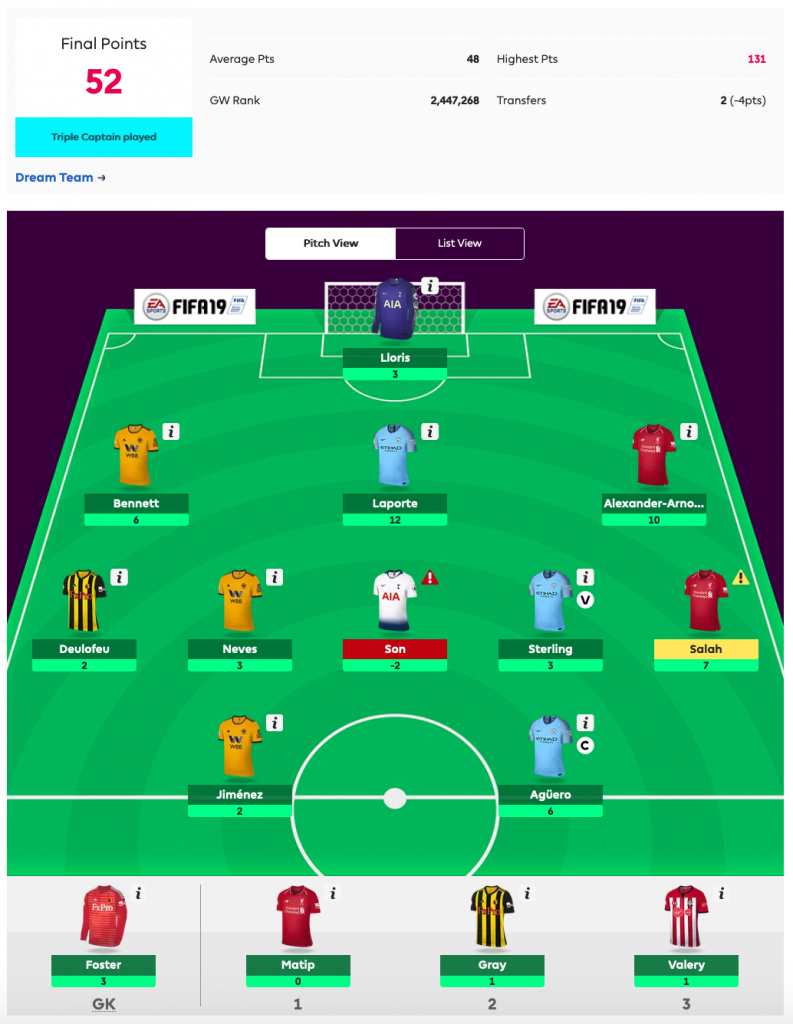 That's an exciting attacking double-up that Falah owns neither of, although he has also done two transfers as of Friday night too, admittedly for a four-point hit.
Adam's other exposure after Gameweek 37 is the fact he does not own Aguero.
The Manchester City striker may be a little out of form, just one goal in his last six matches, but he remains a highly-owned figure.
This could be who Adam pursued with his two free transfers, as the money gained from downgrading Son may have helped him upgrade Alexandre Lacazette (£9.4m).
However, despite all of these potential avenues for Falah to catch up with Adam, it really would take something utterly spectacular from the world number two to stop the FPL title heading down under to New Zealand on Sunday.