Fantasy Premier League managers were handed some clues to unlock the Manchester City and Spurs team selections for Gameweek 6.
The two sides made their Champions League bow for the 2019/20 on Wednesday night, with both managers making changes to their sides.
These alterations have helped predict their respective line-ups when they face Watford and Leicester respectively this weekend…
Shakhtar Donetsk 0-3 Manchester City
Goals: Riyad Mahrez (£8.5m), Ilkay Gündogan (£5.3m), Gabriel Jesus (£9.5m)
Assists: Gündogan, Mahrez, Kevin de Bruyne (£9.8m)
Sergio Aguero (£12.1m) owners were able to relax as they watched Manchester City's Champions League win over Shakhtar Donetsk on Wednesday night.
The centre-forward was named among the substitutes for the trip to Ukraine and stayed on the bench for the duration as Pep Guardiola's men made light work of their opponents in a 3-0 victory.
Gabriel Jesus (£9.5m) led the line, scoring the third and final goal of the encounter, as he played the full 90 minutes.
Such a turn of events means that Aguero is the most likely starter when Manchester City host Watford on Saturday afternoon, which could have a considerable effect on the captaincy debate.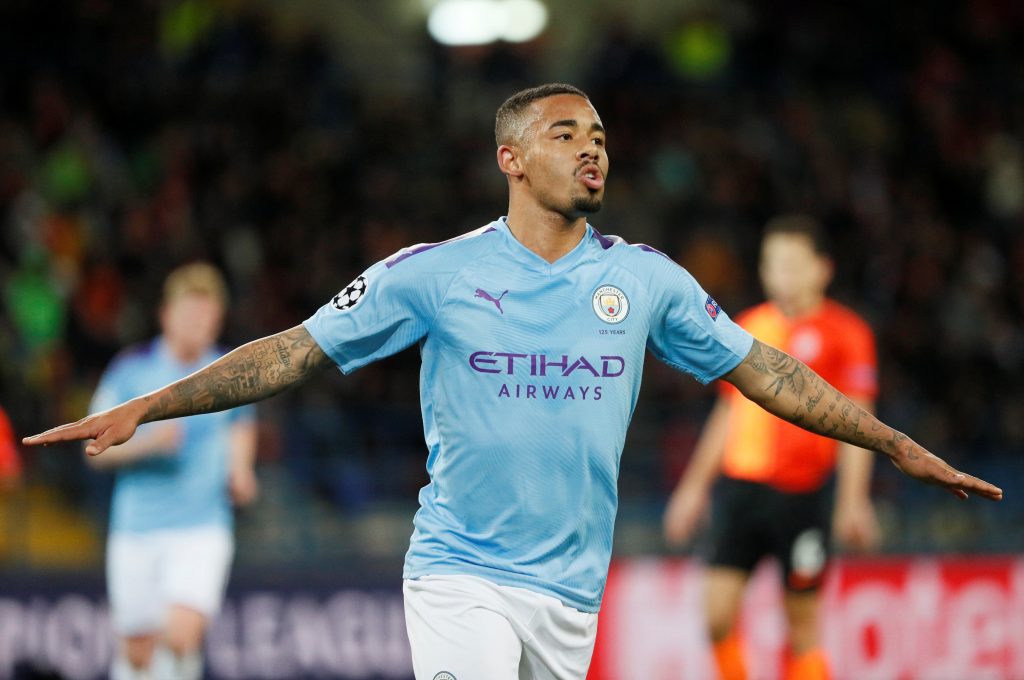 The Argentinian has already closed the gap on Raheem Sterling (£12.3m) in our latest poll, having yet to blank in the Premier League this season and averaging 9.2 points per game.
Those in possession of Aguero's English colleague are likely to be nervous about his chances of playing against Watford in Gameweek 6 after Sterling played 90 minutes yet again on Wednesday night.
The game-time has stacked up for the attacker recently, as he was heavily involved in both of England's matches over the international break, was forced into playing the whole game in the surprise defeat to Norwich, and stayed on the pitch for the duration midweek.
Meanwhile, Guardiola's alternative options for the wide attacking midfield positions have both had rests in the last few days.
Bernardo Silva (£7.8m) played 72 minutes at Carrow Road and featured only as a 77th-minute substitute against Donetsk.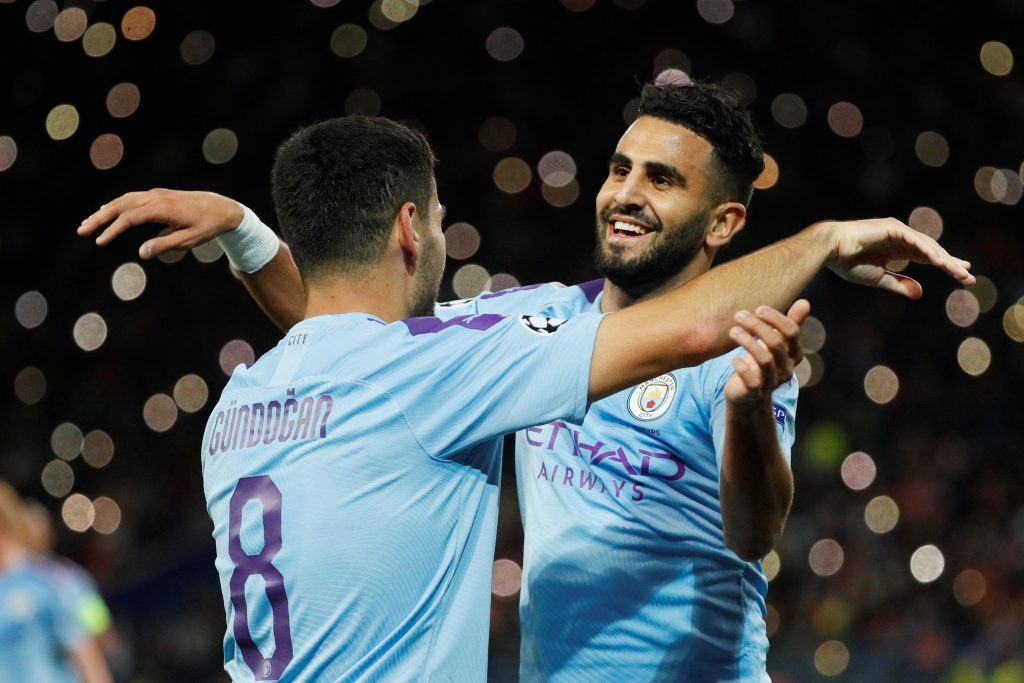 Furthermore, Riyad Mahrez (£8.5m) got his time off in Gameweek 5, registering just 17 minutes against Norwich, before producing a goal and an assist in an impressive performance in Ukraine.
"Last season when he (Mahrez) played, he played good, but this season he is more regular and his performances have been top. He helps with defending and has been doing both, the same with Sterling. It's a pleasure to watch." – Pep Guardiola
However, Sterling owners should not panic just yet, as there is still a case for his inclusion in Manchester City's Gameweek 6 starting line-up.
The defeat at Norwich has left Guardiola's side five points adrift of Liverpool at the top of the Premier League, so he may still want to use his best winger when they face Watford.
Furthermore, there will be subsequent opportunities for Sterling to get a rest in the coming days. Manchester City travel to Preston for a League Cup match midweek and host Dinamo Zagreb the following Tuesday.
If Sterling is rested for the Watford game, and is likely not used at Deepdale, he would be looking at a 10-day rest for the Gameweek 7 trip to Everton, which would probably be somewhat excessive. If the player starts against Watford, he will likely still get a seven-day rest period before going to Goodison Park, which hopefully Guardiola will be happy with, especially considering he could rotate him out when Zagreb come to the Etihad Stadium too.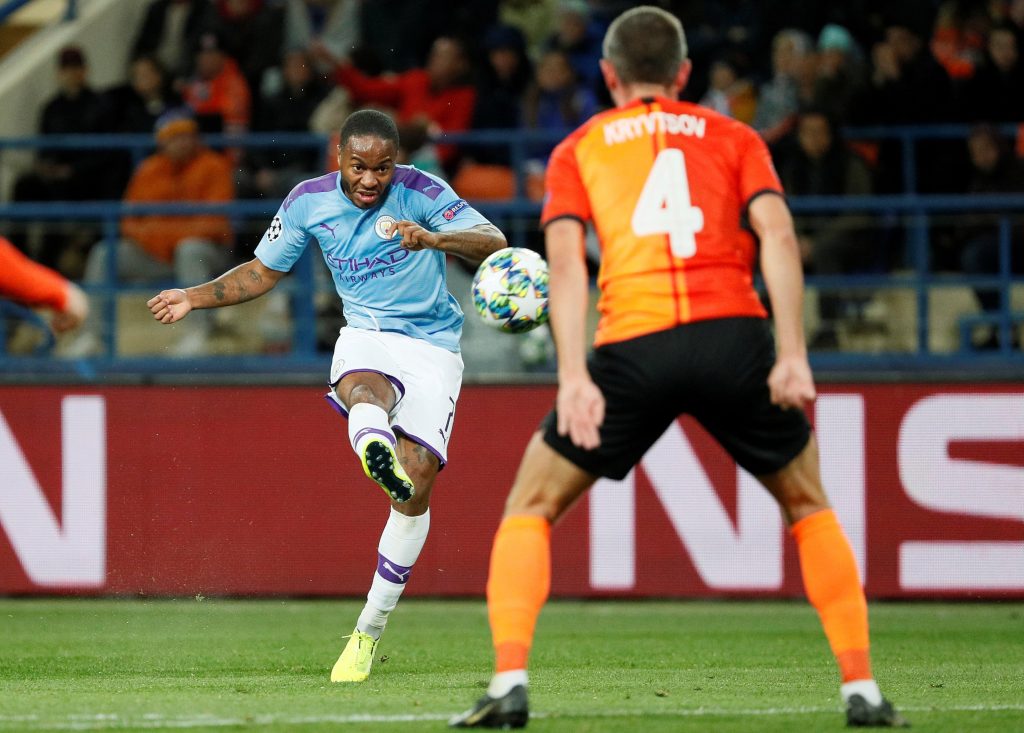 Either way, there does remain plenty of uncertainty surrounding Sterling and his owners should pay close attention to Guardiola's next press conference.
Just as was the case in Gameweek 5, he was unfortunate not to get some attacking returns against Donetsk.
While he was deployed perhaps wider than his owners would be happy with, Sterling still had a few chances to be involved in goals, mostly in the second half.
With Manchester City already 2-0 up, Ilkay Gündogan (£5.3m) pounced on a loose pass in midfield and drove through the Donetsk defence, his shot directly at goalkeeper Andriy Pyatov.
The shot-stopper could not hold onto the ball though, forcing Sergey Krivtsov into a terrible clearance straight at a loitering Sterling. The England international probably did not expect such a poor effort from the defender and rushed his shot from close range, watching it cannon off the post.
After initially playing out wide, Sterling drifted into the middle a bit more for the last 25 minutes, and could have got himself an assist, had Kevin de Bruyne (£9.8m) been more accurate. He set up the Belgian for a drive from range which went just wide of Pyatov's post.
After frustrating his owners with a Gameweek 5 benching, De Bruyne looks likely to be involved against Watford this weekend.
Not only may Guardiola realise he needs his best central midfielder back in the team as he chases Liverpool's Premier League lead, but the Belgian has also now had sufficient rest time.
He played just 33 minutes at Carrow Road and, despite starting in Ukraine, came off after 77 minutes.
De Bruyne's ability remains unquestioned as he registered his sixth assist of the campaign on Wednesday night. It was him who set up Jesus for his goal in the second half, starting a counter-attack and putting the Brazilian one-on-one with Pyatov.
The midfielder also had another chance to score before that in the first half, played through by Jesus and rattling a powerful effort just wide of the post.
Given his performance on Wednesday night, De Bruyne certainly looks in good shape to get some attacking returns against Watford.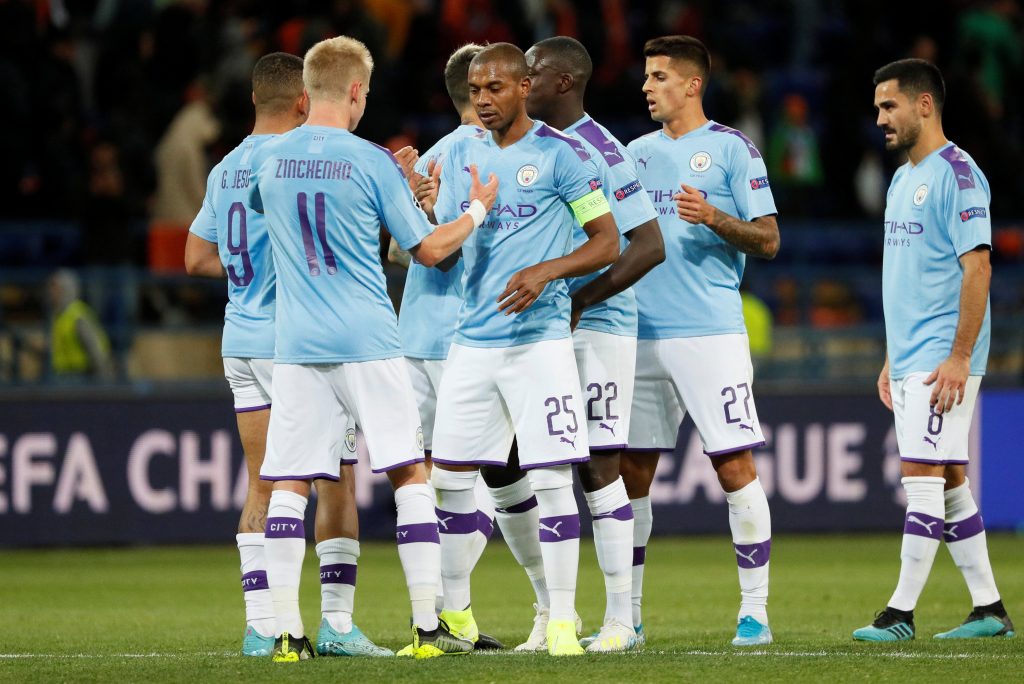 There were also important developments in defence for Manchester City, both of which should be of particular interest to Fantasy managers.
The first was that, as expected, defensive midfielder Fernandinho (£5.3m) dropped back into centre-back alongside Nicolas Otamendi (£5.4m), with both Aymeric Laporte (£6.4m) and John Stones (£5.4m) out injured.
The Brazilian, who does have experience in defence, looked fairly confident and assured against Donetsk, suggesting that Manchester City's clean sheet potential may not have been as heavily damaged as first feared.
The hosts still had some chances, but often Fernandinho was the one on hand to frustrate them.
In the first half, Júnior Moraes was played through by Taison but his shot, under pressure from Fernandinho, was straight at Ederson (£6.1m).
It was the goalkeeper's movement that denied Moraes when he got through again but Fernandinho's tracking back was very important for the striker's third and final chance of the game.
He got through on Manchester City's defence perhaps a little too easily, and Ederson had come too soon and too far away from his goal, so Moraes attempted a lob. However, Fernandinho had, in the mean-time, moved back to cover the goal and usher the shot out of play.
With both Laporte and Stones out long-term, Fernandinho should be at centre-back once again on Saturday, which may inspire some much-needed confidence in Manchester City's back-line.
"I didn't have doubts that Ferna would do that. Of course, Ferna is a player who can play many positions and has good personality and that's why he is so important for us." – Pep Guardiola
"It was a quiet night at the back but the team have made a very good game. It was easier at the back because we played as a team and the guys up-front closed down the space. I've been training in this position since the start of the season. Pep knows all about our squad and team. Today was my opportunity and I hope I can improve more." – Fernandinho
Fernandinho's shift into defence may also unlock the potential of central midfielder Gündogan, who is likely to get more game-time with the Brazilian not competing for his position.
He was arguably the best player on the pitch against Donetsk, earning himself a (Fantasy) assist for Mahrez's opener, hitting the post before the Algerian netted the rebound, and scoring himself.
In fact, the German international probably could have had a hat-trick had he been a bit more fortunate.
"The important thing is the credit he has from all of us, (Gündogan) is an exceptional player. He knows how good he has to play because there are many in that position. In centre-back, we have many injuries but in that position, we have many players. He had seven months out in the first year but now I am so satisfied and people can start to look at what he's done over recent months for this club. We couldn't have won the Premier League the way that we did it without him, especially when he plays in three positions. Outstanding performance from Ilkay today." – Pep Guardiola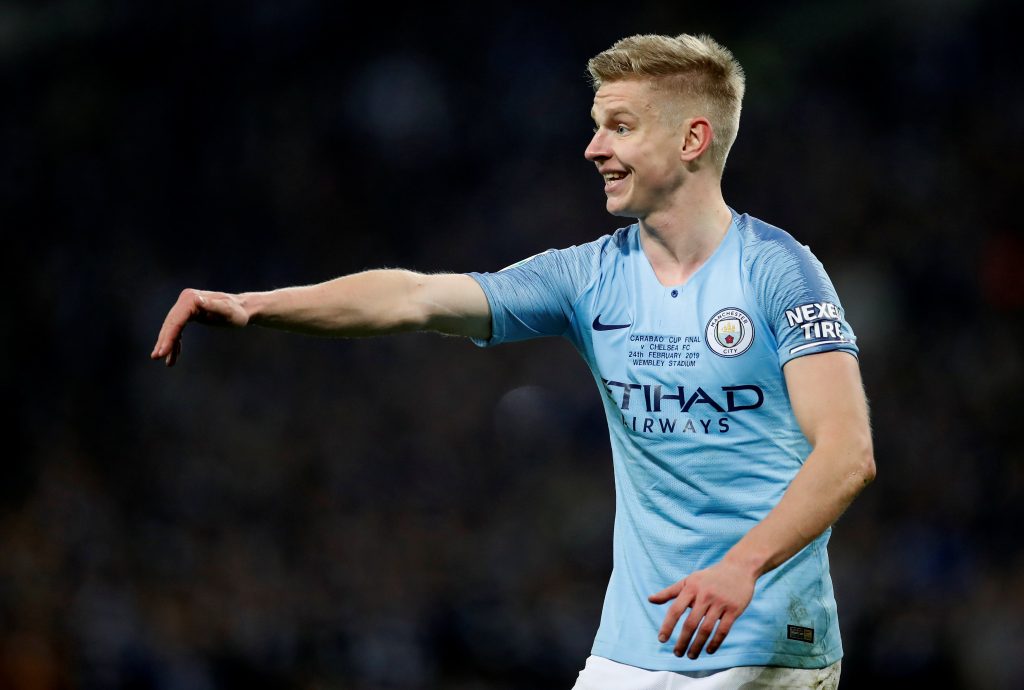 Finally, Oleksandr Zinchenko (£5.6m) owners may have been concerned by Benjamin Mendy's (£5.9m) return to the matchday squad on Wednesday night, but their fears were actually alleviated in the end.
The Frenchman was named on the bench and did take to the field in the 83rd minute, but not in the place of Zinchenko.
Mendy came on for Rodri (£5.5m) and played at left-back while Guardiola pushed Zinchenko into central midfield.
The Ukraine international played that position in both matches for his country between Gameweeks 4 and 5, scoring a total of two goals.
So there is now a possibility that Mendy's return, rather than damaging Zinchenko's potential, could actually do the opposite and improve it. However, it is still early days and we may have to wait a few more weeks to see exactly what impact the two left-backs will have on each other.
"I'm so happy he's back, he lost a lot of time. He worked hard on his recovery. He's an important player for us, it's a long season and we need more players. I'm happy for him." – Oleksandr Zinchenko
Manchester City XI (4-2-3-1): Ederson; Zinchenko, Fernandinho, Otamendi, Walker (Cancelo 81′); Gündogan, Rodri (Mendy 83′); Sterling, De Bruyne (B Silva 77′), Mahrez; Jesus.
Olympiakos 2-2 Tottenham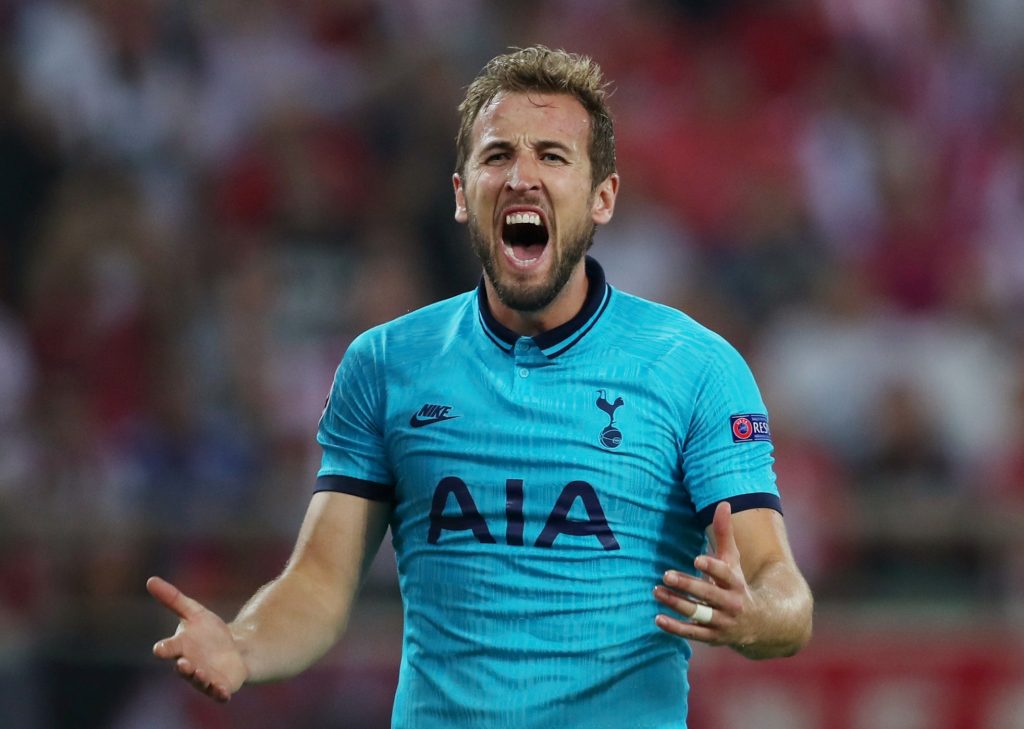 Goals: Harry Kane (£11.0m), Lucas Moura (£7.3m)
Assists: Ben Davies (£5.5m)
There were very few positives for owners of Spurs assets to take from their 2-2 draw with Olympiakos on Wednesday night.
Harry Kane (£11.0m) netted a penalty while Lucas Moura (£7.3m) scored an impressive effort from range, but their 2-0 lead came against the run of play.
Furthermore, they surrendered that advantage in the end, allowing a spirited Olympiakos side back into the game.
Since May 2016, Spurs had not let a 2-0 lead slip in any competition until this month, when they have done so twice, first to Arsenal in Gameweek 4 and now to Olympiakos.
"When we are not showing that intensity that the competition demands we struggle. We are not talking about quality. We're talking about being focused, concentrated, aggressive, anticipating the action. How many times did we anticipate today? How many times we were not proactive like we were against Palace. That is a very good example in three days, it's a massive difference. It's not about tactics, it's not about quality players, it's about the quality of preparing yourself to be ready to fight." – Mauricio Pochettino
"You can see why the manager is frustrated. He has been here for five years now and we are still making similar mistakes as we were the first year. We are not young any more, we are not inexperienced, we have played in big games for club and country. We have to try to find a way to get around it and improve and get better. That is all we can try to do." – Harry Kane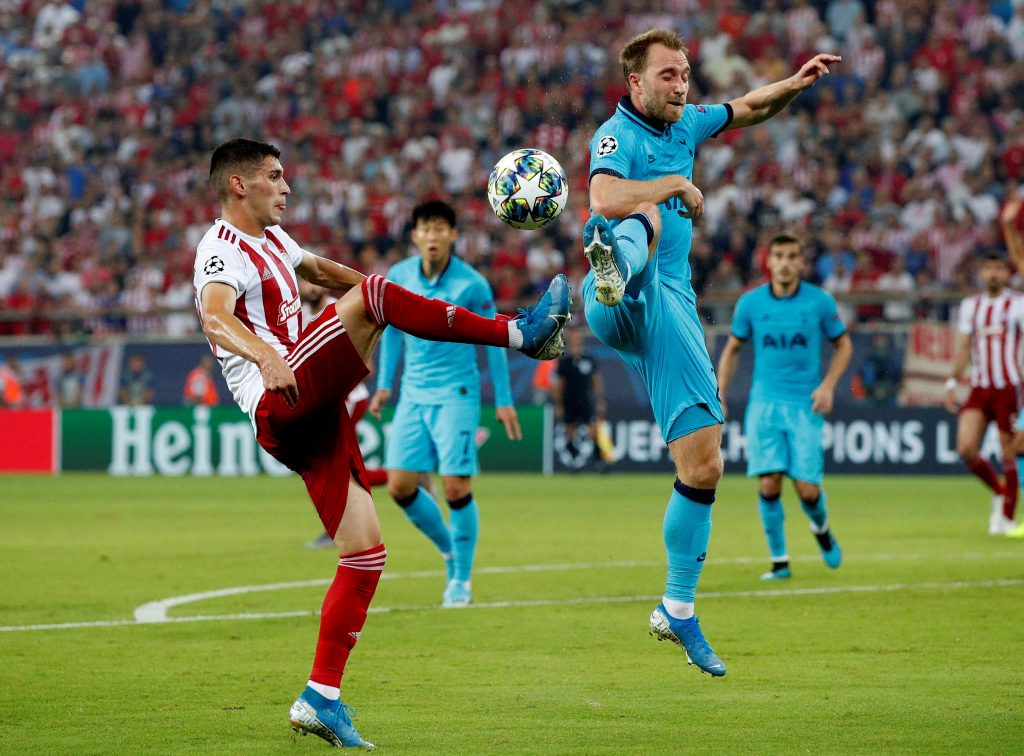 Many of us have been expecting Mauricio Pochettino's men to play much better when Christian Eriksen (£8.8m) is in the starting XI but he was very poor on Wednesday night.
In what was described by local press as one of his worst ever performances in a Spurs shirt, the Danish international created very little and lacked movement off the ball too.
Eriksen did play an excellent cross into Dele Alli (£8.4m) in the second half, which he put in the net after being ruled out for offside.
However, Eriksen's delivery across the whole match was poor, especially his set-pieces. In fact, his corners were so bad that, by the end of the match, both Ben Davies (£5.5m) and Erik Lamela (£6.0m) had taken corner duties off the Danish international.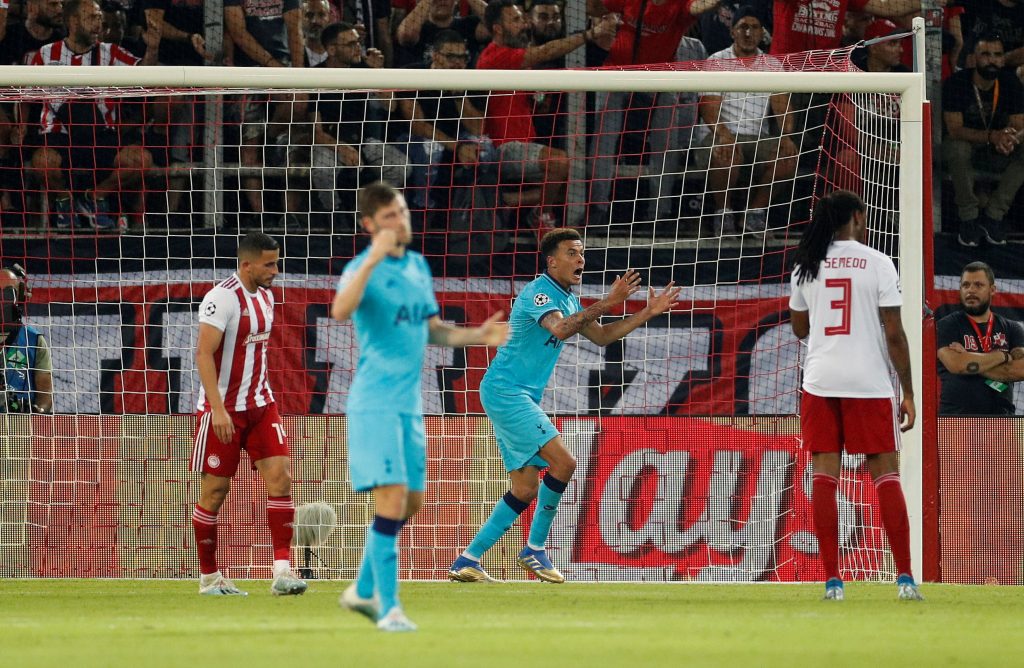 Alli's return to the team is certainly of interest to Fantasy managers as he made his first start of the season.
However, it may be some time before we can consider him a viable option with Spurs themselves proving a little unreliable and it being early days for Alli.
Obviously, he did find the net in Greece, although was ruled out for offside, and he also showed some poor decision-making in the final third later in the game.
In the 64th minute, he was played through on goal but shot across goalkeeper José Sá when he probably should have squared it to Kane.
"(Alli) was injured and he needed to be back. We are going to help and try to find the best level that he needs to start to be the same as he was. Today was a tough game when the collective performance wasn't the same and for sure it wasn't a great game, but overall I am happy with his performance. Of course, we know well, and he knows, that he needs to improve but he only needs time now." – Mauricio Pochettino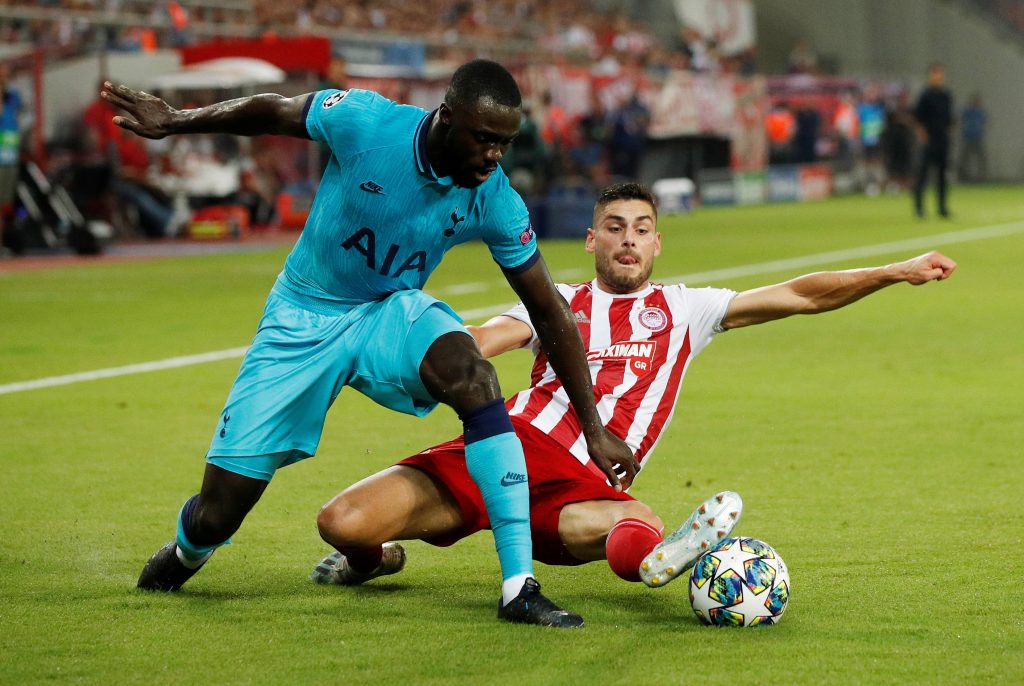 As much as Spurs were uninspiring going forward, they were also somewhat suspect in defence. A lot of Olympiakos' efforts in the first half came down Davies' flank, including the goal.
After Miguel Ángel Guerrero had hit the post early on, Giorgos Masouras was allowed too much space for his shot, directing it into the ground and over the bar.
It was Daniel Podence who got the deserved break-through in the 43rd minute. He was released inside Davies' run back towards the Spurs goal by Mathieu Valbuena, slotting in a powerful finish.
In the second half, it was Jan Vertonghen (£5.3m) who was at fault, fouling Valbuena for the penalty he eventually scored.
Also enduring a poor evening was Davinson Sánchez (£5.4m), who Pochettino continues to experiment with at right-back. Just as was the case in the Gameweek 4 draw with Arsenal, he struggled, although admittedly, there was nobody as threatening as Pierre-Emerick Aubameyang (£11.0m) this time.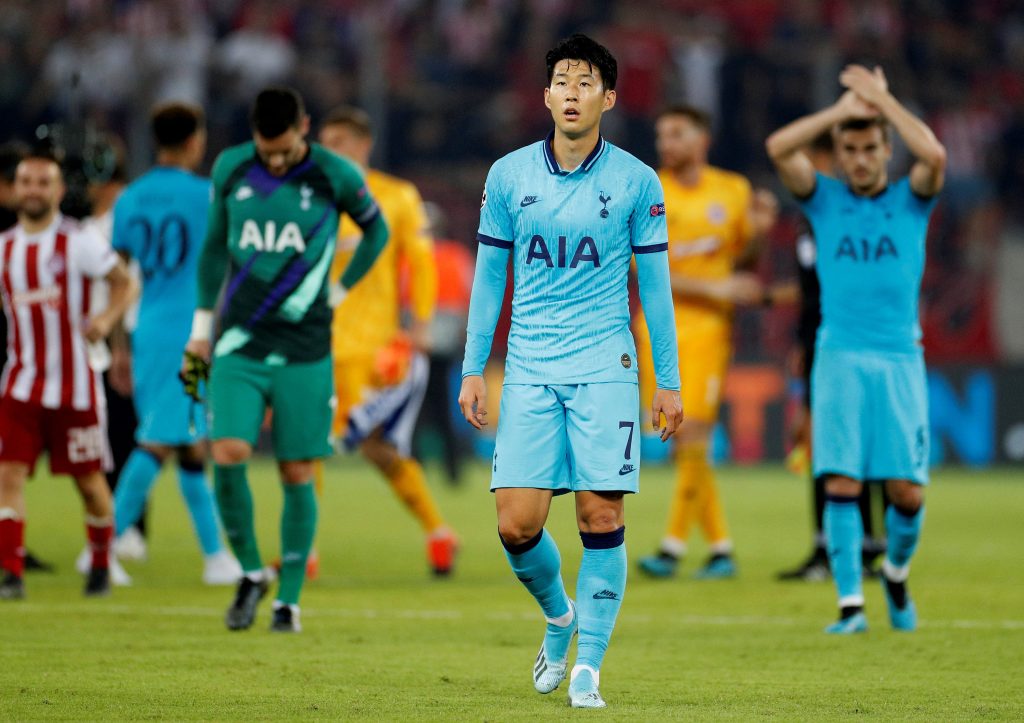 Perhaps the only positives to come out of Spurs trip to Greece for Fantasy managers was a hint at their Gameweek 6 line-up.
Both Son Heung-min (£9.6m) and Erik Lamela (£6.1m) were benched for this match and featured as substitutes only after the 73rd and 76th minute respectively.
With both players scoring in the Gameweek 5 win over Crystal Palace, their return to the team for Saturday's meeting with Leicester seems likely and could spark Spurs back into better form.
That said, Lamela's main contribution to the effort in Olympiakos will have frustrated his team-mates. He had an opportunity down the left-hand side of the penalty box to square to a number of options but opted to blast a shot at the near-post which was saved.
Tottenham Hotspur XI (4-2-3-1): Lloris; B Davies, Vertonghen, Alderweireld, Sánchez; Ndombele (Sissoko 62′), Winks; Alli (Son 73′), Eriksen, Moura (Lamela 76′); Kane.
Become a Member and get unrestricted access to our data and articles

Full-year memberships are now available for the price of £19.99. Monthly subscriptions also cost just £2.99.
Join now to get the following:
Plot your transfer strategies using the fully interactive Season Ticker.
Get projections for every Premier League player provided by the Rate My Team statistical model.
Use Rate My Team throughout the season to guide your selections and transfers.
Get access to over 150+ exclusive members articles over the season.
Analyse our OPTA-powered statistic tables specifically tailored for Fantasy Football Managers.
Use our exclusive tool to build custom stats tables from over 100 OPTA player and team stats.
Enjoy our brand NEW Flat-Track Bully feature which introduces an opposition filter to your tables.
View heatmaps and expected goals data for every player.
Use our powerful comparison tool to analyse players head-to-head.
ALREADY A USER? CLICK HERE TO UPGRADE YOUR FREE ACCOUNT
NEW TO SCOUT? CLICK HERE TO START A MEMBERSHIP ACCOUNT
Lessons learned from Gameweek 5