Fantasy League is the daddy of UK Fantasy Football and the primary reason why the various formats are so popular today.
Founded in 1991, Fantasy League even pre-dates the launch of the Premier League and got many of us immediately hooked.
Fantasy League is an auction-based game and perfect for those of us who enjoy pitting our wits against our friends and work colleagues.
HOW TO PLAY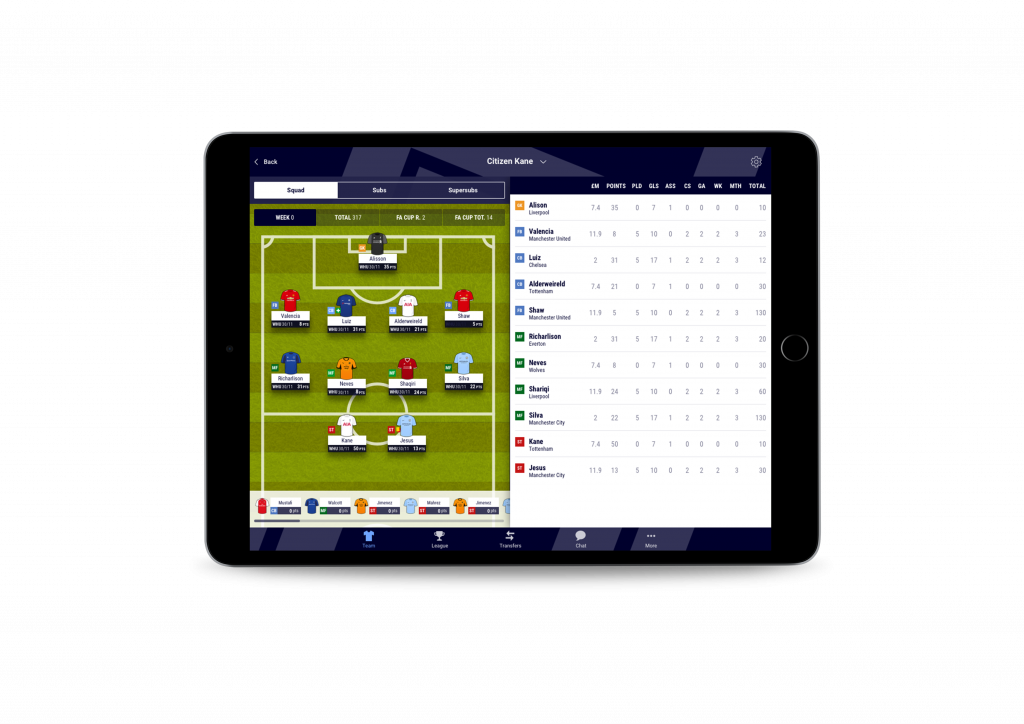 Start by setting up a league and inviting your friends/work colleagues. Fantasy League have made this really quick and easy to do and it should take less than a minute. Leagues can be from five to 16 managers but eight to 12 is recommended. It's also free for the first season.
Hold Your Auction
Fix a date for your auction and get everyone together, either online or face-to-face. Managers each have a £200m budget to build a squad of 15, with a two players-per-club limit. Each player goes to the highest bidder, so only one team gets Raheem Sterling – just like in the real world.
Scoring
The simple scoring rules are tried-and-tested and are as follows:
Goal: 3 points (all players)
Assist: 2 points (all players)
Appearance: 1 point (goalkeeper and defenders, 45+ mins)
Clean Sheet: 2 points (goalkeeper and defenders, 75+ mins)
Goal Conceded: -1 point (goalkeeper and defenders)
Formations and Substitutes
Each match week you have to choose your starting XI, with the jeopardy of leaving players on the bench who might score big. The formations to choose from are 4-4-2, 4-3-3, 5-3-2, 5-4-1 and 4-5-1. There are no backups, no second chances, no safety net: pressure!
Transfers
The game creates a real transfer market where everyone competes for players. You have a £50m budget for the season and monthly transfer windows where you place sealed bids for free agents against your rivals. You can also negotiate swap deals with other managers.
Click here for an outline or the game rules or here for a full guide to the game.
What similarities are there to FPL?
The basic concept is the same: choose a Fantasy team, earn points based on their performance in the real world and compete within your league.
Formation and squad rules are similar: 15-man squads, similar formations, and a club limit on players.
Scoring is similar and simplified in the Novice package but – as will discuss below – customisable in the Legend package.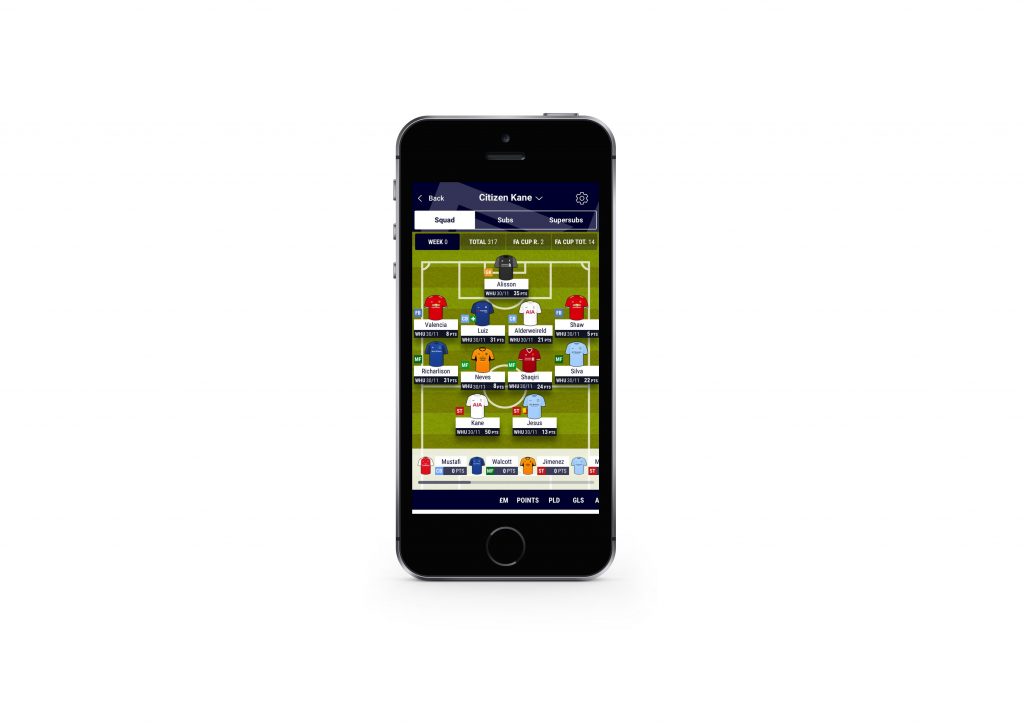 How does Fantasy League differ from FPL?
The fundamental difference is that with Fantasy League, you have to bid in an auction with your friends/colleagues for the players you want, which means you each have unique, hard-fought-for squads.
Each team is unique, so only one team in a league can have Harry Kane (just like in the real world).
Teams are bought in a player auction, where a league of five-to-16 managers gets together online or face-to-face to bid against each other for their squads.
The auction is very different from FPL's Draft format as instead of the US-style rotation picks, managers get to decide how much they're prepared to pay for each player and have to battle against each other to capture their choices. This creates extra layers of strategy as you have to assess player value and also carefully manage your spending so you stay competitive against other managers as the auction progresses.
Once the season starts the unique squads make a big difference, as if you are lucky enough to own Raheem Sterling only you get the points when he scores.
This creates a league table with bigger points swings that remains tighter until the end of the season.
This means there is less need for weekly management of extras like who to captain, chip strategy etc. Weekly team management is simpler but with more jeopardy. You must decide who to leave on the bench – and, as we Fantasy managers know all too well, nothing hurts quite so much as squandered bench points.
It also creates a real transfer market where managers bid against each other for Free Agents in monthly transfer windows via online sealed bids (more 'football-meets-poker' as you have to outwit and outbid your rivals).
The scoring system in the recommended Novice package (free for users that are new to Fantasy League) is simpler than FPL and follows the tried-and-tested format that has remained intact since 1993. In the Pro or Legend packages, leagues are able to change more and more game features, including fully customised scoring in the Legend package.
As leagues are self-contained, Fantasy League is all about local rivalry. Many of the leagues have, over the years, created their own forfeit rules and traditions. It's this rivalry that keeps Fantasy League managers coming back year after year.
On top of this, Fantasy League run an overall leaderboard, adjusted for league sizes and rules, which allows managers to see how they fare across the game as a whole.