With a new season of Fantasy Premier League (FPL) underway, we're welcoming back our team of Hall of Famers and guest writers for the new campaign. Here, FPL General reflects on a disappointing Gameweek 2 and reveals his Gameweek 3 team plans.
Our writers will be providing regular articles and team reveals throughout the new season, with only Premium Members able to access every single one.
You can sign up here for the new campaign – once you're aboard, you've locked in the price of your Premium Membership for good, so long as you don't cancel!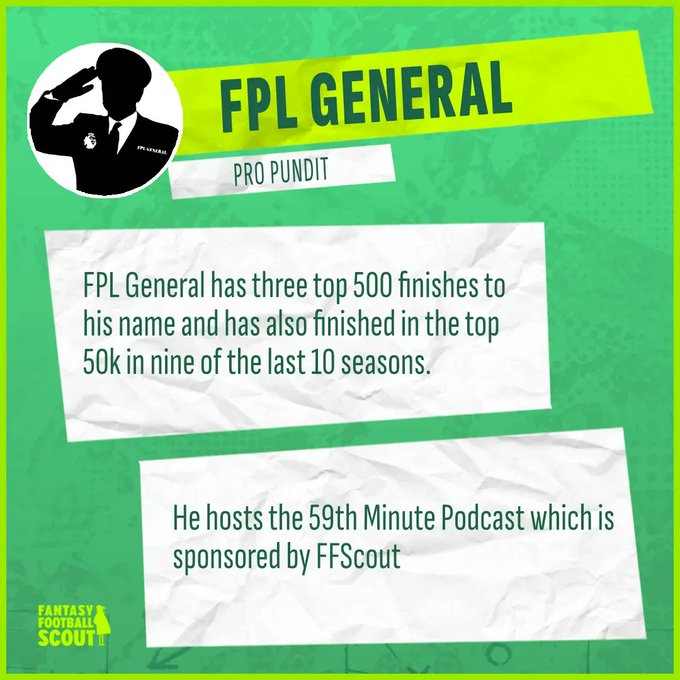 ---
GAMEWEEK 2 REVIEW
After a decent start in Gameweek 1, FPL brought me crashing back to Earth in Gameweek 2. The troops managed to score just 33 points between them which resulted in a 2.7m rank drop, not that it means much at this stage.
In the marathon that is FPL 2023/24, I've let the Bryan Mbeumo (£6.7m), Kauro Mitoma (£6.6m) and William Saliba (£5.1m) owners set the early pace. I'm relishing the challenge of catching up and hopefully overtaking them over the course of the next few weeks and months.
STEPPING AWAY AFTER A BAD GAMEWEEK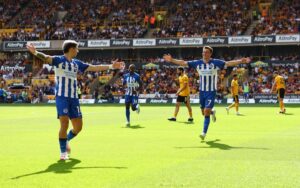 One of the most important aspects in FPL is coping well when a bad Gameweek occurs. They are part of the game, we all experience them. How we react is what matters most. It would have been very easy to rage-transfer out a few players earlier this week. There were even Wildcard thoughts floating through my mind on Sunday/Monday.
Instead, I stepped away from the FPL website and stayed calm. Now it's Wednesday evening and my thoughts have turned to the next Gameweek rather than dwelling on the previous one. Those points are gone. It's time to bounce back this weekend.
PRICE CHANGES V WAITING FOR INFORMATION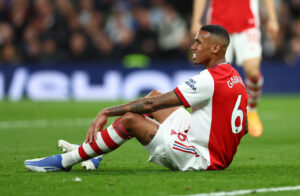 Price changes don't bother me, unless there's £0.0m wiggle room for moves. I looked at a couple of transfer options earlier in the week and there was £0.4m in the bank, so I didn't make any changes. I knew Gabriel Magalhaes (£4.9m) was going to drop and that one of my targets, Mbeumo would rise, but I'm happy to wait until Friday. It's one of those weeks where there are lots of routes to go with the two frees, so I need the full week to come to a final decision.
Being patient could play into my favour this week as I've seen a few tweets suggesting Brighton's Julio Enciso (£5.4m) could be injured. Keep an eye out for more information on that before the deadline. If I made early transfers this week, Joao Pedro (£5.6m) would almost certainly have been shipped out following his benching. If it does turn out that Enciso is injured, Joao Pedro will probably stay. It's another example of why I like waiting for all the information before making transfers. Things change very quickly in this game.
Julio Enciso suffered knee injury, also Paraguay statement confirms: "Enciso has suffered trauma to his left knee, in one of his club's training sessions". ⚠️🇵🇾 #BHAFC

"He is being assisted and evaluated by the Brighton medical team", statement reported by @RobertoRojas97. pic.twitter.com/QvUyX61ijL

— Fabrizio Romano (@FabrizioRomano) August 23, 2023
ADMITTING MISTAKES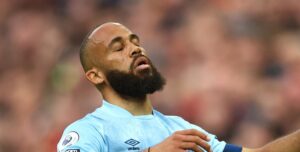 Looking back to pre-season, almost every draft I made was 3-5-2. Until the day before the Gameweek 1 deadline. I replaced Mitoma with Pedro and went for a 3-4-3 with a strong defender as a first sub. Do I regret it now? Yes. Was it overthinking? Probably. Am I willing to fix it immediately? Yes.
If there's no injury to Enciso, I'm eyeing up a mini-Wildcard (two frees and one hit) for a restructure from 3-4-3 back to the original 3-5-2 plan. Brentford's Mbeumo is at the top of my most-wanted list. He's a no-brainer FPL pick, plays for a good team, takes penalties and set-pieces, and has good fixtures. Don't be stubborn if you missed the boat in Gameweek 1.

Above: Even taking penalties out of the equation, Bryan Mbeumo still rides high for expected goal involvement (xGI) at this early stage of 2023/24
ONE MORE CHANCE FOR THE ARSENAL/UNITED MIDFIELDERS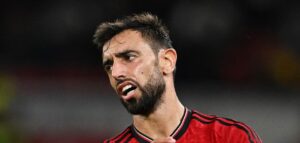 Having a midfield four of Bukayo Saka (£8.6m), Gabriel Martinelli (£8.0m), Bruno Fernandes (£8.5m) and Marcus Rashford (£9.0m) looked great on paper for Gameweek 2. It was fun watching them muster up nine points in total. There's lots of chatter this week about selling them but when it's Fulham (home) and Nottingham Forest (home) respectively, it's worth giving them all another week at least. That's why I'm looking at upgrading my bench fodder midfielder to Mbeumo rather than losing one of these guys.

Above: Fulham and Forest were ranked 20th and 17th respectively for big chances conceded (BC) in 2022/23
GAMEWEEK 3 TEAM PLANS
Best of luck for Gameweek 3 folks.