In stark contrast to their summer transfer dealings, Liverpool were quick out the blocks yesterday as the Reds made their first significant move of the winter window by snapping up Daniel Sturridge on a long-term contract from Chelsea.
The Anfield club missed out on targets such as Gylfi Sigurdsson and Clint Dempsey prior to the start of the season and having allowed Andy Carroll a loan move to West Ham, Brendan Rodgers' attacking options have been somewhat limited in the opening five months of the campaign. After announcing the deal, Liverpool's managing director Ian Ayre admitted the club were keen to get their business for the winter up and running:
"It was always going to be an important one. As we've said all along, the most important thing was to continue to strengthen the team – and clearly up front. Daniel is somebody we've always had in our sights and somebody the manager has had huge interest in right from the start. It was important to us that we did all of the work ahead of the transfer window in talking to Chelsea and the player and his representatives. We made sure we did that so we could have him hit the ground running in January – and here we are today on the second and we're all done and dusted, so we'll look forward to seeing him in a Liverpool shirt and on the pitch."
The Statistics
For a 23-year-old, Sturridge has led a somewhat nomadic existence. A youth career that began at Coventry and Villa led the forward to Man City but, in spite of his renowned self-assurance, he struggled to make any real impact at the Etihad, with 21 appearances harvesting five goals and three assists over three seasons.
Snapped up by Chelsea in the summer of 2009 as his contract ran down, Sturridge spent a total of four seasons at the Bridge but his only real impact came mainly under Andre Villas-Boas last term. Starring on the wing in the 2011/12 campaign, he produced 11 goals and five assists from 30 appearances, compared to a combined haul of two goals and a pair of assists in 33 first-team outings over the rest of his time in London.
Indeed, Sturridge's most impressive Premier League displays came on loan at Bolton in 2010/11. Handed a regular role at the Reebok under Owen Coyle, Sturridge – playing through the middle in a 4-4-2 – produced eight strikes in just 12 appearances; a sign of the goalscoring capabilities he hopes to bring to Anfield.
The Prospects
Upon arriving at the club, Sturridge once again reiterated a desire to play centrally but, within Rodgers' default 4-3-3 formation, a role on the flank looks the likeliest outcome. With Luis Suarez's displays through the middle bringing the Uruguayan 15 goals already, the former Chelsea man is expected to be handed a right flank berth, swapping wings with the likes of Raheem Sterling or Stewart Downing during matches – a tactic Rodgers has employed on plenty occasions this term.
Indeed, Sturridge's arrival may well have a knock-on effect on the likes of Sterling. With his threadbare squad stretched to the limit this season, Rodgers has had little option but to play the teenager in every match since Gameweek 2 but cited fatigue when dropping Sterling to the bench during the recent festive fixture pileup – with more options on the flanks, he may choose to manage the teenager's appearances slightly more efficiently. Downing's game time is clearly at threat – he has started seven of the last eight now but Rodgers is now afforded the chance to pick and choose his wide men on either side of Suarez, while the likes of Suso and Jonjo Shelvey look set to drop further down the pecking order.
In a sense, the signing of Sturridge is somewhat at odds with Rodgers' passing game ethos. Accusations of selfishness have been somewhat justified – the new arrival's penchant for the spectacular, shooting from distance when a simple pass seems the obvious option; this will have to be reined in as he adjusts to his new surrounds. Rodgers talked up his new acquisition yesterday, pinpointing the qualities that persuaded him to splash the cash:
"He will give us power and presence at the top end of the field but the biggest thing is his hunger to perform. We are bringing in a player who knows he has to perform as he will be playing with one of the biggest clubs in the world. He has got quality. If he wants to stay at the top level, this is probably his last chance. I think he will prove a big hit and give us another attacking thread."
Priced at 7.3 in Fantasy Premier League (FPL) and 8.5 in the Sky Sports game, Sturridge's appeal is dented by his classification as a forward. With Sterling priced at 5.6 and listed as a midfielder in FPL, his 20% owners will be happy to hold, while Suarez's electrifying performances surely make him the must-have Liverpool forward; therefore keeping Sturridge firmly in the Fantasy background. A regular role under Rodgers will certainly afford him the platform to justify his own self-belief but with Liverpool offering plenty other options such as Steven Gerrard and Glen Johnson elsewhere, it may well take something quite spectacular for Sturridge to rocket onto Fantasy radars and come under consideration for our three-man forward lines.
Further Reference
Daniel Sturridge Wikipedia
Daniel Sturridge Statistics
Daniel Sturridge Highlights 2011/12
Hey guys, posted here yesterday but just want more opinions on my spanking new wildcard team.

Begovic
O'Brien, Sagna, Davies
Michu, Walcott, Mata, Bale, Fellaini
RVP, Suarez

Subs; Bunn: Ruiz, Martin R, Mariappa

Cheap defense but really dont care, going all out attack

Comments much appreciated.

apart from Sagna who is rubbish.

and Mariappa because I don't know who he is.

Cool thanks, have no idea who to replace sagna and mariappa with though, even if sagna was turned into someone even cheaper, doesnt leave much room to improve elsewhere coz front 7 is awesome.

Sagna's a real bargain at 5.1 I think..

Mariappa is starting every week and only 3.8, perfect for his price..

Like it. Replace Mariappa?

same front 7 as most people

If you're benching ruiz at home to Wigan, you may as well upgrade a defender somewhere I reckon ...

Maybe Martin for me - not sure when you'll want 2 x Norwich defenders.

Ruiz --> Pog, Martin --> ??

alot of peeps are going for the 5 man midfield, its lazy and over optimistic. how will you go up if your team format is the same as those in front of you, think about out for a minute!!

Nobody in my ML will do this for their team, plus they dont have the funds, im second, but leader has been extremely lucky. Defenders are not the way to go this season, attack is, they'll be teams with same players for sure, but the teams that do will do extremely well, hence higher finish and ML victory.

Ruiz to Pog and bank the cash, it's a guarantee you will want/need to make changes in the next few weeks. You really want some flexibility if you have injuries to your front 8 or need to upgrade the likes of Sagna or Martin.
It also removes any selection headaches, a big plus imho

A lot of people seem to think Fulham will spank Wigan. However, this season has been really topsy-turvy. Even the big boys get surprisingly beaten (Man Utd v Spurs & Norwich; City vs Sunderland; Chelsea vs QPR). I have a feeling Wigan will beat Fulham. I don't see any of their players as essential.

Could easily happen, it's just the combination of Ruiz & Berbatov which is tempting. They're a good FPL duo.

Ok, since everyone is doing it I might as well... Which version of my WC team do you prefer guys?

A)
RUDD - Begovic
NASTASIC - J Evans - DEMEL - Wilson - Davies
Michu - Fellaini - Puncheon - Bale - Mata
RVP - Suarez - AGUERO

B)
FEDERICI - Begovic
ZABALETA - J Evans - BAINES - Wilson - Davies
Michu - Fellaini - Puncheon - Bale - Mata
RVP - Suarez - BERBATOV

Cheers for your time!

A. Very close to the team I'm thinking of.

I'd replace Rudd with Bunn (to have a 2nd active keeper) and downgrade Demel to a 3.8 cheapie. Just in case Bego misses the odd game.

5.5 for a rotation risk? spend extra 0.3 on evans and get more stability and some attacking threat. (if ManU backline is what you are after)

Just got back from the local newspaper. They wanted to write a piece about me and my ranking. Being number one in my country for a while had caught their attention. 80p gap at the top of their league created for all the cities inhabitants, and number one out of 48.000 in Norway was obviously worth writing about. My wife is not too impressed, she is only annoyed that I watch footy every weekend, and my daughter is too young to even care. So I thought I would share it with you guys. I know you understand me. I'm also glad I have my 16 year old students who really think I am the greatest manager that have ever lived!
And I must stress that I did not contact the newspaper. They contacted me! 😉

Well, that is pretty cool. One part of me like to think I would decline, as it's just a silly game, but the truth is I would be flattered and enjoy every bit of it.

I thought this was a joke, especially as your name was Super-Hans.. But now I'm not sure 😐

well done!
didn't know that fantasy football can get you into the news!!

must be one of those stories to tell your children/grand children/grand grand children!

I know. They called me last week when I was number one. Annoying he got ahead of me by two points this week...! ;(

Hi guys.

Who do you all reckon will score more points ( not goals ) over the next 5 games Berba or Fellaini?

a lot of talk of ppl avin a front 3 of RVP-SAUREZ-KUN ive ad this since gameweek 6 and I'm currently jus inside the top 60k which i believe is worse off then most ppl on this site, granted i should of given robin the armband more often but thought id let u guy know its not all gravy...baby lol

i tried a 3 "heavy hitter" option at the start but soon abandoned it...a lot of value elsewhere i think

Think the fact that Citeh haven't got European football to prepare for is tempting many.

Aguero has not been good value first half of the season, but Citeh out of Europe and bound to finish the season strong, I expect him to be a great pick for the run in.

It's the front 3 for my WC team. 😎

if a player gets to the 10 yellow card mark is it a 2 game ban??? just wondering...cant remember from last year

yes, suarez will be there in about 6 games...

cheers, ya just noticed he is on 7

Any Hammers fans out there know who your back 4 are meant to be? Is Demel nailed on?

anyone?

Does Demel, Reid, Collins, O'Brien sound right?

Where does Tomkins fir in all this?

QUESTION OF THE DAY:

Are people ACTUALLY going to go to 3-5-2, or are they just saying they are? The very idea bemuses me, I really can't see mids like Fellaini [had his day in the sun this season], Hazard [rotation], Mata [rotation] and Cazorla [superb but not for FPL, he's had his one-off haul for this season] keeping up with much cheaper [nailed on!!!] strikers like Berbatov, Benteke and Fletcher. The very idea bemuses me...

Evidently, you are bemused by the idea . . .

Lol just noticed that I repeated that

I kind of agree with HECO. My WC will probably give me some benching headaches, but I will have five midfielders I will happily play (Looking at Fell, Michu, Nolan, Mata, Bale, or maybe even Walcott instead of Nolan), which I can just afford with some uber-cheap defenders and Bunn as backup goalie.

The thing is.. going for the expensive mids means you are taking those cheaper strikers such as Berbatov.

The trade off is more like Michu vs Defoe, Bale vs Torres, Cazorla vs Tevez or Walcott vs Jelavic is it not?

I think the idea is that, to have a true meaningful 3-5-2, the third stiker has to be like sub 5.5 or you may as well just play the 3rd striker over the 5th midfielder unless you absolutely obliterate your defence, which only leaves options like Pogrebnyak, Carlton Cole etc who are average, non-nailed on strikers

My current front 8 includes both, i.e. Berbatov and Pogrebnyak but with a pretty heavy midfield. I suppose it depends where your trade off lies.

True that, I guess the question is if you back your midfield enough to get consistent returns, I think that with a midfield of heavy hitters, some weeks will be dissapointing while others will give you some massive green arrows

Well I think the concept is based on RVP and Suarez being the only two strikers worth owning. That's the 3-5-2 thing in a nutshell.

I see where you are coming from, but I think that Benteke/Berbatov/Fletcher have proven that theory wrong over the course of the season so far, if you have one of them as your third striker, it also gives you loads more flexibility when injuries/suspensions start kicking in due to the availability of a decent 5th midfielder as opposed to a 3rd sriker who isn't going to deliver returns whch is who you would have to turn to if you were playing a 3-5-2, and also it frees up more money for a stronger defence IMO

If you look at Michu, Felliani and Walcott as effectively 3 extra strikers in MF slots, then playing 2 up front actually gives you 5 forwards!

That's the appeal for me if I went with it.

Any advice on my team:
I have just activated the wildcard to try and squeeze Suarez in and have £0 in the bank - any better choices I could make? I am fairly happy with it but would appreicate the opinions of others.
Thanks

Begovic
Baines, Sagna, Azpilicueta
Mata, Walcott, Fellaini, Michu
RVP, Suarez, Berbatov
Subs Bunn, O'Brien, Davies, Sterling

Why Sagna over Gibbs?
Why Zabs over Clichy?

gibbs is playing better - sagna doesn't look as good post injury.
Zabs is less likely to be rotated with Richards out injured and Maicon being Poo.

Good points. However, losing one of them for their team mate means I can have Ruiz over C.Cole. Are they really that much better?

I really, trully, don't know what to do until next GW. Last 10 days were all about FPL and now I'm lost with a lot of free time. I might just try to find some work.

Anyone think Sturridge will take the goal scoring thunder from Suarez? I think it will be a lot like
Newcastle when Cisse was brought in.
Scout Picks
Gameweek 25
Janmaat

Williams

Alderweireld
Wijnaldum

André Ayew

Dele Alli

Roberto Firmino

Sánchez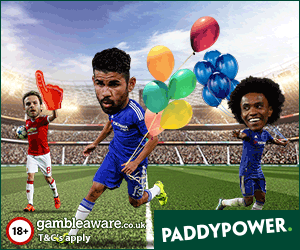 From the Community…
Comments
Hot Topics
Articles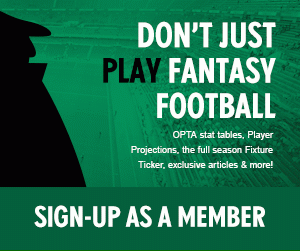 The Watchlist
Goalkeepers
Player
Club
Factors

Up

Hennessey
CPL

C

,

Vs

,

£

Down

Butland
STO

C

,

Vs

Up

Schmeichel
LEI

A

Up

Forster
SOT

A

Up

Courtois
CHE

B

,

Vs

Up

Fabianski
SWA

A

No Change

Boruc
BOU

B

No Change

De Gea
MUN

B

No Change

Cech
ARS

B

,

VsX

Up

Foster
WBA

C

,

VsX
Defenders
Player
Club
Factors

Up

Ivanovic
CHE

A

,

Vs

Up

van Dijk
SOT

A

Down

Baines
EVE

B

,

Vs

Up

Dann
CPL

C

,

Vs

Up

Cresswell
WHM

B

,

Vs

Up

Williams
SWA

A

No Change

Dawson
WBA

C

Down

Alderweireld
TOT

B

No Change

Daniels
BOU

A

,

£

No Change

Fuchs
LEI

A

No Change

Van Aanholt
SUN

A

,

VsX

Down

Bellerín
ARS

C

,

VsX

Down

Smalling
MUN

C

Down

Moreno
LIV

C

,

Vs

Down

Johnson
STO

B

Down

Kolarov
MCI

B

,

Rest

,

Inj
Midfielders
Player
Club
Factors

No Change

Payet
WHM

B

,

Vs

Up

Roberto Firmino
LIV

A

,

Vs

,

OoP

Up

Dele Alli
TOT

A

,

Inj

Up

Barkley
EVE

C

,

Vs

Up

André Ayew
SWA

A

,

OoP

Up

Eriksen
TOT

A

Down

Ozil
ARS

C

,

VsX

No Change

Mahrez
LEI

C

,

VsX

Up

Sánchez
ARS

C

,

VsX

,

Inj

Up

Antonio
WHM

A

,

Vs

,

Rest

,

£

No Change

Willian
CHE

B

,

Vs

,

Inj

No Change

Wijnaldum
NEW

B

Down

Arnautovic
STO

C

,

Vs

,

Inj

Up

Silva
MCI

C

No Change

Johnson
SUN

B

,

VsX
Forwards
Player
Club
Factors

No Change

Aguero
MCI

A

No Change

Kane
TOT

B

Up

Vardy
LEI

C

Up

Diego Costa
CHE

A

,

Vs

,

Inj

No Change

Ighalo
WAT

C

,

VsX

Up

Rooney
MUN

A

Down

Lukaku
EVE

C

,

Vs

No Change

Giroud
ARS

B

,

VsX

,

Rest

Up

Afobe
BOU

A

,

£

Down

Austin
SOT

B

,

Inj
Selection Factors
| | |
| --- | --- |
| A, B, C | Current Form |
| Vs | Favourable Fixtures |
| VsX | Unfavourable Fixtures |
| Rest | Rotation Risk |
| Inj | Injured/Returning from Injury |
| OoP | Out of Position |
| £ | Potential Bargain |
| Sus | Suspended/Near Suspension |
| Player | Team | YC |
| --- | --- | --- |
| Colback | NEW | 9 |
| Byram | WHM | 9 |
| Lucas | LIV | 8 |
| Jones | SUN | 8 |
| Yacob | WBA | 8 |
| Westwood | AVL | 7 |
| Diego Costa | CHE | 7 |
| Huth | LEI | 7 |
| Can | LIV | 7 |
| Mangala | MCI | 7 |
| Shelvey | NEW | 7 |
| Pieters | STO | 7 |
| Dele Alli | TOT | 7 |
| Dier | TOT | 7 |
| Noble | WHM | 7 |
"All players will blank a few times during the season. When almost all do it in the same Gameweek, it is tough to take, but that's just the dark side of probability."

Abreu 42 Community regular