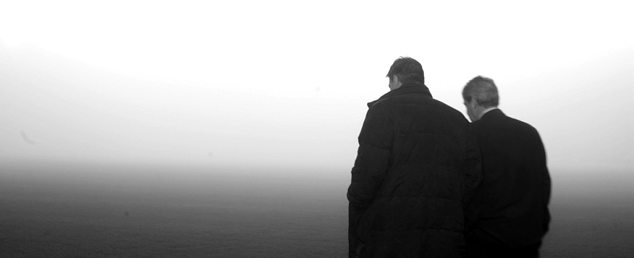 Our morning stroll takes a different route this week, whilst we'd normally flick through the papers, take in the team news and digest the predicted lineups, our energies are perhaps best spent by given a final consideration to the Gameweek 29 scenario.
Besides, the key team news is simple to sum up – Daniel Sturridge is in every predicted lineup bar the Sun, while all the morning papers are predicting a start for Papiss Cisse. Simple. Okay, get your coat.
Firstly, let's heap some praise on the beautiful game we play. As someone who has spent many years analysing game design, being around game design and designers, I can vouch that the four-point transfer hit is a simple and balanced bit of work – we have to credit the Fantasy Premier League (FPL) game for that much.
However, two elements slightly skew this delicate balance. The first of these is the EA Player Performance Index (EA PPI) bonus system which tends to favour goalscorers, players on winning teams and defenders who contribute attacking actions (crosses, shots, goals and assists). With this in mind, when we take points hit for players, there is perhaps more chance that we'll get those points back with profit should they score, particularly if they happen to win the match. I would say that there's more opportunity to replenish multiple points hits if you can successfully identify a goalscorer with one of your transfers (particularly if it's a defender), because perhaps at least two bonus points will be added to the tally.
The second factor that can sway us towards points hits are blanks. If we fail to get eleven players out on the pitch, we are missing out on points (a minimum of two per player on average) and therefore, spending four points to cover this shortfall suddenly seems more favourable.
This second factor certainly applies in our current predicament, meaning that a lot of us have leant towards taking points hits to cover the four missing fixtures in the Gameweek. However, before the points are committed, there are other elements to consider, factors that are unique to our specific squads and future strategies.
Looking at my own lineup, my take on the scenario is pretty simple – this is a Gameweek in which points hits can pay off for me, provided they are spent shedding players who won't be wanted back in the short-term, and on replacements that have appeal for the Gameweeks ahead. Spending points on short-term options – getting rid of Juan Mata and Theo Walcott, only to want them back a few weeks later when their double Gameweek's arrive – are moves that need to be considered with far more caution.
Luckily, I'm given some obvious routes to take. I have two Everton players – Leighton Baines and Marouane Fellaini; they have two tough fixtures after the blank (MCI STO tot) and, if they beat Wigan in the cup, they'll lose their scheduled double fixture in Gameweek 33 to a later date. In the short-term, then, they have limited appeal and allow me the option to get rid and spend points in this area. Provided I can identify worthy long-term replacements.
Equally, I have Pavel Pogrebnyak suspended, while West Ham's Guy Demel is still not convincing me in terms of security of starts. For me, Demel is a player I'd like to replace for the remaining Gameweeks.
This is the perfect opportunity to make such a move because it will only cost me two points to do so. We can presume, with some confidence, that, players brought in will each gain a minimum of two points, unless they are booked or concede two goals. Therefore, in my scenario, where I am four players short of a full starting eleven, I will need to spend 12 points (one free transfer and three hits) to field a full side. However, if it's taken that each player should earn a minimum of two points for starting and completing 90 minutes, then this 12 point hit drops by six points (my three hits will deliver two points each that I would otherwise miss out on with four players missing). This means that there are six points to make up in order to break even on my transfers made.
My current thinking will see Glen Johnson in for Baines, Chris Samba in for Guy Demel, Moussa Sissoko in for Fellaini and Lukaku in for Pogrebnyak. That's twelve points spent, meaning that I need Johnson, Samba, Sissoko and Lukaku to avoid bookings, complete 60 minutes and not concede two goals – that will then repay six of my twelve point hit.
I would still need six additional points to break even but, looking at those players prospects, I'm pretty confident I can get that. Given the fact that goalscorers often earn bonus, one goal from Sissoko or Lukaku would see me exceed my six point target, that's without the prospect of Johnson and Samba returning a clean sheet or chipping in with attacking points, something they are well capable of. This is before I've considered the fact that I'm expanding my options for the captaincy.
Of course, I have to consider that, if I made just one free transfer, likely to be Baines to Johnson or Fellaini to Sissoko, I may end up more profitable. However, the other crucial factor is that, by spending points now, I will have given my squad a facelift; I would have both Samba and Johnson for my defence for the next few weeks for a period where both have decent fixtures. In addition, I'd have Lukaku and Sissoko available to rotate for the remainder of the season – they rotate rather well. Even if I fail to make up the full six points this week, then, I have to consider whether this spring clean is worthy of the points spent.
My scenario encourages hits because I'm keeping Walcott, Mata and Robin Van Persie on my bench – I won't need to spend points in the future to get them back for their double Gameweeks. Yes, I won't have Baines or Fellaini, but then their extra fixture is Arsenal away – perhaps not a big payday.
In addition, I'm signing players that offer potential over the remainder of the season. QPR and Newcastle have two of the strongest run-ins available, as do Liverpool. While Lukaku's form, when he plays, makes him a very decent third striker to sit alongside Van Persie and Daniel Sturridge. Arguably, setting my team up in this scenario is worth six points. For others, this won't be the case – their points hits might leave them with a squad they consider weaker than their original lineup and that's where caution and a "no hits" policy comes in.
One other factor to consider, and one that has been touched on this week, is that taking points hits is "playing the game" – it's adding risk and therefore "fun" to the proceedings. While this is perhaps a flippant viewpoint that will draw scorn from many hardcore players, once in a while, even I find it hard to resist its pull.
I've curbed my "points hit habit" in recent seasons but, as I've said before, I consider mistakes made through inaction worse than those made through bold transfer moves. Personally, I'd rather be sitting here at 5pm feeling frustrated that Lukaku has blanked, than be kicking myself because I've sat on my hands and missed out on points should he score. For me, it's a different level of frustration, a different kind of Fantasy football angst.
Right now, I'm not sure what brand of disappointment lies ahead. I do know that I'm taking a risk and that will likely guarantee a rollercoaster ride over the six matches to come and, in a Gameweek stripped of so many big names, perhaps I need that kind thrill.
Commenting is now closed for this post.
Scout Picks
For Gameweek 38
Zabaleta

Vertonghen

Johnson
Walcott

Michu

Coutinho

Bale
van Persie

Carroll

Sturridge
The Watchlist
Goalkeepers
Player
Club
Factors

No Change

Hart
MCI

B

,

Vs

Up

Cech
CHE

B

,

Vs

Up

Robles
WIG

C

,

Vs

,

£

No Change

Lloris
TOT

C

,

Vs

No Change

Foster
WBA

C

,

Vs

No Change

Vorm
SWA

C

,

Vs

No Change

Mignolet
SUN

B

,

Vs

No Change

De Gea
MUN

A

Up

Boruc
SOT

B

,

Vs

,

£

No Change

Jääskeläinen
WHM

A

No Change

Begovic
STO

C

No Change

Howard
EVE

A
Defenders
Player
Club
Factors

No Change

Kompany
MCI

B

,

Vs

,

Rest

No Change

Vertonghen
TOT

A

,

Vs

,

Rest

Up

Luiz
CHE

A

,

Vs

,

Rest

No Change

Baines
EVE

A

Up

Boyce
WIG

C

,

Vs

,

OoP

Down

Bassong
NOR

B

,

Vs

Up

McAuley
WBA

C

,

Vs

Down

Johnson
LIV

B

Up

Jones
MUN

A

No Change

Sagna
ARS

B

Up

Huth
STO

C

No Change

Cuéllar
SUN

B

,

Vs

,

£

No Change

Rangel
SWA

C

,

Vs

Up

Clyne
SOT

B

,

Vs

,

£
Midfielders
Player
Club
Factors

Up

Bale
TOT

A

,

Vs

No Change

Mata
CHE

C

,

Vs

,

Rest

Up

Walcott
ARS

C

,

OoP

Up

Hazard
CHE

B

,

Vs

,

Rest

,

Inj

Up

Maloney
WIG

B

,

Vs

,

£

No Change

Y Touré
MCI

B

,

Vs

No Change

Silva
MCI

B

,

Vs

,

Inj

No Change

Fellaini
EVE

C

No Change

Coutinho
LIV

B

Up

Morrison
WBA

C

,

Vs

Down

Cazorla
ARS

C

No Change

Snodgrass
NOR

B

Up

Kagawa
MUN

B

,

Rest

Up

Walters
STO

B

Down

Lallana
SOT

C

,

Vs

Down

Sissoko
NEW

C
Forwards
Player
Club
Factors

Up

Tevez
MCI

A

,

Vs

,

Rest

Up

Koné
WIG

B

,

Vs

,

£

Down

van Persie
MUN

A

,

Vs

Up

Sturridge
LIV

B

Up

Lukaku
WBA

B

,

Vs

,

Rest

Up

Benteke
AVL

A

Down

Aguero
MCI

B

,

Vs

,

Inj

Up

Rodriguez
SOT

A

,

Vs

,

£

Up

Defoe
TOT

B

,

Vs

,

Rest

Down

Lambert
SOT

C

,

Vs

Down

Rooney
MUN

C

Up

Carroll
WHM

A

,

VsX

Up

Ba
CHE

C

,

Vs

,

Rest

Down

Berbatov
FUL

C

Up

Cissé
NEW

B

Down

Remy
QPR

B
Selection Factors
| | |
| --- | --- |
| A, B, C | Current Form |
| Vs | Favourable Fixtures |
| VsX | Unfavourable Fixtures |
| Rest | Rotation Risk |
| Inj | Injured/Returning from Injury |
| OoP | Out of Position |
| £ | Potential Bargain |
| Sus | Suspended/Near Suspension |
"I love to attack and I love to go up front...It is a little more difficult than when you are playing centre-back. If you play the way that I want to play, I think my influence is better as a left-back. For the team, it is best that I play as a centre-back. I like to bring the ball out. You need to move the game quickly, and that is one of my qualities as well."

Jan Vertonghen outlines what he feels is his best position for Andre Villas-Boas