Filed under: Members - Posted by: Paul
Having opened the season with a double in the Community Shield win over Wigan, Robin Van Persie's brace in the Gameweek 1 win at Swansea suggested we were in for yet another year of consistent goalscoring. What has followed, however, has been highly unexpected and as United struggle to settle under David Moyes, the Dutchman has a single converted spot-kick to his name in the last six Gameweeks.
A hat-trick for Holland against Hungary last week saw Van Persie become his nation's all-time top goalscorer and suggested his eye for goal was as keen as ever – with this in mind, we delve into the data to assess just what sort of impact Moyes' arrival has made on the Fantasy heavyweight.
Any more moves for a hit? (1m in the bank)

Mignolet
Terry, Vidic, Baines
Ozil, Michu, Erikson, Barkley
Giroud (c), Lukaku, Sturridge

4.0; Ravel, Clyne, Burner

good to go

Nope, ruddy marvellous looking side.

Although, Eriksen -> Oscar could pay off...

But with Oscar with a slight risk of rotation looming and Eriksen with Hul at home next week, you're probably wise to keep him...

Cheers Nick.

Keeping Erikson for now but he is earmarked -> Walcott

Giroud will then become Benteke

Sounds good to me pal.

I'm looking forward to finally owning Benteke...

I've only owned him for 4-5 GWs, ever. Missed out completely last season because I was an idiot. It's always fun!

Ha, love it. I can't believe I never owned him last season - I suppose with the popular 3-5-2 formation near end of last season, RVP and Suarez just didn't budge in my team.

I should have owned him GW1 this season, though - big error.

What moves you doing this week, Dogba?

Hopefully our C choice will pay off. Rest is good.

out of these 3 which would you sub for Lukaku

Giroud, Rooney, Suarez

I need money for a better backline

I did Roo and Wilson -> Lukaku and Terry

But it's a tough call - all 3 have good fixtures

fair call, but my backline is Dawson - Vidic - Coleman and I was just trying to get more points from the top hitters would you recommend a transfer? or should I just keep it as is?

Giroud...you have a ready made FPL replacment in Walcott when he returns.

Interesting theory!

so giroud to have more money then wait till Walcott is fit and switch him and spend said money?

Yeah..that's what i've done, just need him to return now...missed out on a decent fixture or two for Giroud though but Lukaku has Hull at home which kinda smooths it out.

HMMMMM this doesnt give me enough money, as I wanted to switch Ramsey to Walcott and need an extra 1.4... might have to look at other options!

Sound advice this. Also look out for Benteke in about 2 weeks.

I wouldn't ditch any of them for Lukaku, just yet - all 3 have great fixtures this week and I wouldn't be surprised to see hull keep it tight against Everton this weekend, anyway...

8 Europe Playoff Teams.

Croatia, Portugal, Greece & France the probable seeded teams.

Ukraine, Sweden, Iceland & Romania are the rest.

How many of the bottom 4 do you think could get through?

Seeded: Portugal, Greece, Croatia, Ukraine.
Unseeded: France, Sweden, Romania, Iceland.

source : espnfc.com ..this should be confirmed on Thursday.

Can't imagine Portugal vs France, ukraine vs Sweden..

I used the old ranks. You are probably right. Some interesting playoffs ahead.

oops, i mean Croatia vs Sweden.

In the hope for a good WC in Brazil, i do hope all 4 of the teams i mentioned would get through.

Sweden are currently ahead of France in the FIFA rankings, so they should be seeded, not France

I'd Iceland and Romania are pretty likely to go out, Ukraine and France/Sweden have a decent shout of getting through as unseeded teams

I've just tried it out with this: http://www.fifa.com/worldranking/rankingtable/index.html

Which has a calculator at the bottom, and it seems that ESPN article is correct, Ukraine ahead of France, ahead of Sweden

England should jump up a few places from 17th too

The fact there's only 1 ranking point between Ukraine and France means that the thrashing of San Marino was important - a 1 or 2-0 win probably wouldn't have been enough

I think ESPN should get it right, their journalists are mostly crap but when it comes to stats, i think they're pretty reliable.

Yeah, the FIFA site predictor is very simple to use, presumably they"be done their sums with last nights results put in and so it's all correct.

Same result as I got using it

I'm not sure margin of victory is taken into account for the calculation. A 1-0 win is as good as an 8-0.

turns out you're right

You have to feel for France, though. They are complaining to FIFA and I think they've got a case.

Yeah the difference in ranking points between friendly matches and non-friendlies is quite big

I mean the extra team in their group would"be been of the likes of Andorra or San Marino, so it's like free points.

Though I'm not sure what would get you more, beating say Spain in a friendly or San Marino in a qualifier, I might try to work that out

How did the Argentina/Uruguay match end up ?...and any injuries ?

Uruguay 3-2 Argentina

Suarez goal + assist
Maxi Rodriguez both Argentina goals

No injuries (I think)

Suarez and Lamela only FPL players involved (Zabaleta on the bench)

Lamela subbed early, but don't think it was due to injury

Brill..lamela gonna be hard pushed to shift Townsend at the moment anyway.

Well ,it comes down to this for my team

A) Ozil + Barkley

or

B) Oscar + Paulinho ?

please some thoughts

Am I wrong to be considering swapping Boruc out for Vorm ?

After seeing Rooney for Lukaku with a FT, I am left with this.

Etheridge / Mignolet
Coleman / Wilson / Turner / Clyne / Dawson
Brady / Barkley / Michu / Özil / Arnautovic
Suárez / Lukaku / Giroud

1 FT, £4.7m in the bank.

I guess the best advice is to wait & see what happens with Özil.

Who would be the best replacement?

Thanks in advance.

vorm boruc
toure coleman shaw collins murner
ozil michu oscar paulinho kim
rooney sturridge lukaku

1ft and .2 in the bank (and willing to take a hit if need be)

nothing really standing out to me. might just do collins to rat or wilson.
any suggestions what I should do with this lot?

save it. Nice keeper pairing. I'd say get one of JE/GJ from LIV if Kolo is no longer a guaranteed starter. Big if there.

My defense this week

Zaba (whm) / Murner (ars) / Clyne (man) / Collins(doesn't play) / Ward(FUL)

Should I take hits to bring in a defender?

probably not

who would you bring in anyways?

good one. might be worth it

if you're worried about only this week than I'd say NO.... If , you're not at all happy with Collins, Ward or Zaba then u might think about the Hit for bringing a Chelsea defender... I don't expect CS from them (usually).... attacking points will work fine for me...

A. Schurrle has started in all recent games for Chelsea. He did manage to impress his manager and fans seem to like him too... Are there any chances that he might take a permanent spot (with that list of midfielders in Chelsea it's not likely he'll start Every match) in the Chelsea Mid?

Although his performance earned him praises, it didn't reflect in his Fantasy points......

Have the Moderators made any analysis on him that I;m not aware of... If not, Can the Moderator please say something regarding that issue.... he's cheaper than others and might even play as a strike... Should we not consider about him....

Can we consider him from FPL perspective or he'll be the same as last season's wilshere?

Anyone ?

benching problem: who to bench:

a) barkley
b) coleman
c) enrique
d) walker
c) siggy

cheers

Did Ozil get any assists last night?

assisted all 8 goals in the game

why isnt anyone considering rangel? he has a lot of attacking threat for swansea

why is chico prefered to davies? just because of the pass% completion? davies and rangel are fruqently going forward the way swansea play

please some thoughts?

Sssshhhhh....

Price. There are 3 cheaper including Williams.

just 0.4 cheaper though not that much

0.5 including Williams. Without him, they will probably struggle for CS.

3 goals last season. 4 assists the season before. I think he'll do a Baines (self-proving in FPL) and get good points later on.

I've got Davies last week and he got injured... I should have transferred Rangel in..

I've got in Rangel twice in previous seasons and both times he did f' all and I missed his couple of big haul weeks.

Good Day Gents!

Away from FFS from couple of months..

Boruc [Marshall]
Collins Agger Riether [MTurner Chester]
Eriksen Moses Oscar BenArfa [Ward-Prowse]
Agüero Rooney Giroud

1FT & 0.8 in bank..

which transfers would you suggest?

Thanks!

michu, rooney, lukaku, sturridge.

who the feck to captain this week?

michu, rooney, lukaku, giroud, ozil.

currently on Rooney, but very tempted to captain Michu atm.

why rooney of that lot? soton have been very tight

and you have no pool strikers?

I did Suarez to Lukaku last week when it was Rooney who's supposed to be on the chopping block. Ouch!

Rooney's on good form, he's yet to score fom open play, and surely Soton can't keep 5 cleanies in a row, and to do it at OT?

I hate to say this, but changes are due.

everyone's saying Oscar would be rested for his international duties... None are talking about Roon, Sturr and Luka.... why

I believe, Michu started only one....not sure....
Are u giving this issue a thought?
Sturr or Luka for me...

Becasue Oscar has flown a few thousand miles whilst Roo and Studge have driven to London and back

Very impressed by Baines yesterday.

Do you think it's too much to get both Baines an Ivan in defence - I'm torn and might just get Ivanovic and grow some sideburns in homage to Baines.

Is Baines going to get enough FPL points to justify his price though?

Obviously a CS from him is worth 7-8 points now with baps, but will there be enough CSs and assists?

An excellent question.

I think he'll get more points that midfielders in his price bracket - the template trio up front should free up th e funds.

Ah, but will Baines and a 4.5m mid outscore say Clyne and a 7.5m mid?

Eg Baines and Morrison vs Clyne and Mirallas/Ben Arfa/Nolan

If the likes of Morrison and Januzaj stay nailed on then they very well might do actually.

Hmm, good point

Best replacement for Collins?
Terry, Ivanovic, Baines (but already have Coleman)?

Either of the CHE ones then. Probably Ivan now both players are similar value.

Cheers. Prefer Ivan over Terry myself.

Tempted by a hit - logic goes:

A: No hit - play Turner vs Chelsea (A) - chance of a CS or BPS virtually nil.
B: No hit - play Ward vs Fulham (H) - slightly better chance of CS
C: Ward > Chico vs Sunderland - even if hit doesn't pay off this GW it should over their good run.
D: Ward > Terry/Ivanovic - Chelsea coverage essential until Christmas WC so wouldn't need a transfer to take him out.

So choice is C or D for me???

I've been intendding to do D for about 3 weeks but injuries always get in the way or catching rocketing value like Lukaku, Ramsey, Barkley.

From this bunch... Michuuuuuuu captain!

Oscar Ozil Barkley Michu (C) (Januzaj)
Rooney Suarez Lukaku

I can see a lot of guys above being rested, but not Michu

I'm captaining Michu as well!

not tempted to captain any of your strikers?

Suarez is always tempting.... I had Lukaku initially but he played quite a bit with Belgium... Rooney is a big rest worry IMO... played 180 minuts with England

Everton's defence has gone down the shitter. I'm not getting Baines until they improve in that department. I don't think Baines will get enough attacking points alone to justify pumping all those funds in defence.

Baines is the only "season keeper" I can see at the moment. Strikers there are too many options, midfield essential has yet to emerge, still at bandwagon status on the likes of Ramsey.

Come on, we know he got no attacking points earlier because they were unsettled upfront with Jelly & Kone, but now Drogba Jr. is there, wait and see the assist numbers grow.

Quick poll please gang

Start A: Moses or B: Januzaj

And captain C: Giroud or D: Michu or E: Rooney

All help appreciated!

Is Ozil injured or something people? Or is there just concern he might be rested at the weekend?

he might be injured,

even fit, I fear he could be rested ahead of Dotmund game

New Post

Giroud owners from his 8.5 price, any of you thinking about dumping when Benteke returns?

Please help! Trying to recover after a poor FPL start

Any changes to active WC team:

Boruc - Marshall
Zabaleta - Johnson - Ash Williams - Clyne - Turner
Paulinho - Oscar - Walcott - Michu - Januzaj
Lukaku - Suarez - Benteke

Getting injured playes in while price is low, all hopefully returning for next GW

Mignolet (Lewis)

Vidic Zabaleta Coleman (Shaw, Whitaker)

Silva Ramsay Michu Barkley (J Cole)

Soldado Rooney (c) Suarez (vc)

I have two FTs so at the very least will do J Cole - Morrison for example but any other recommendations. 0.2 in the bank.

I know the obvious suggestions are Soldado-Giroud/Sturridge (funded by Cole-Morrison) but he will play the next few games and he's now a decent differential as I've watched every Spurs game and am convinced he's going to come good soon.

Other than the Soldado issue anything else that could do with tightening?

Walker-Cameron-Davies-Shaw-Burner are my 5 defenders. I'm currently starting the first 3 but with Davies doubtful and 1 FT should I go for:

A) Davies-->Chico
B) Davies-->Riether
C) Davies-->Vlaar
D) Burner-->Vlaar
E) Save

Rest of the team currently looking good to go.

Hey guys!

What do you think about my formation:


Mignolet

Lovren___Fonte___Terry___ Baines

Barkley___ Ramsey___Özil___Yaya Touré

Giroud (C)___Sturridge (V)

Res: Boruc, Amalfitano, Coleman, Campbell

And should I sub one of Southampton defenders to Amalfitano and play 3-5-2?
Scout Picks
For Gameweek 15
Hazard

Gerrard

Ozil

Shelvey

Nasri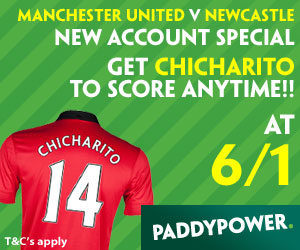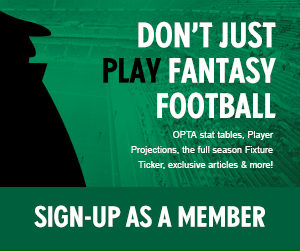 Watchlist
Goalkeepers
Player
Club
Factors

Up

De Gea
MUN

C

,

Vs

Up

Marshall
CAR

B

,

Vs

No Change

Cech
CHE

C

No Change

Szczesny
ARS

A

,

VsX

Up

Speroni
CPL

A

,

Vs

Down

Mignolet
LIV

C

Up

Ruddy
NOR

C

No Change

Guzan
AVL

A

Up

Pantilimon
MCI

B

,

VsX

,

Rest

,

£

Down

Begovic
STO

C

Up

Krul
NEW

A

Up

Howard
EVE

B
Defenders
Player
Club
Factors

No Change

Terry
CHE

A

No Change

Mertesacker
ARS

A

,

VsX

Up

Evans
MUN

C

,

Vs

,

Rest

,

£

No Change

Johnson
LIV

C

Up

McAuley
WBA

C

,

Vs

Up

Ward
CPL

A

,

Vs

,

£

Up

Olsson
NOR

C

,

£

No Change

Flanagan
LIV

C

,

Rest

,

£

Up

Turner
CAR

B

,

Vs

,

£

No Change

Vlaar
AVL

A

,

£

Up

Williams
SWA

C

,

Vs

No Change

Debuchy
NEW

B

Up

Coleman
EVE

B

Down

Pieters
STO

C

,

Vs

Down

Clyne
SOT

C

,

VsX

,

£

Up

Demichelis
MCI

A

,

VsX

,

Rest
Midfielders
Player
Club
Factors

No Change

Hazard
CHE

A

No Change

Ramsey
ARS

A

,

VsX

Up

Gerrard
LIV

A

No Change

Ozil
ARS

B

,

VsX

No Change

Y Touré
MCI

B

,

VsX

No Change

Cabaye
NEW

B

,

Sus

Up

Nasri
MCI

A

,

VsX

Down

Sessegnon
WBA

C

,

Vs

,

Rest

Up

Walcott
ARS

C

,

VsX

,

Inj

Up

Redmond
NOR

C

,

Vs

,

Rest

,

£

Up

Bannan
CPL

B

,

Vs

,

£

Up

Whittingham
CAR

B

,

Vs

,

£

Up

De Guzmán
SWA

C

,

Vs

,

Rest

Down

Lallana
SOT

C

,

VsX

Up

Valencia
MUN

B

,

Vs

,

Rest

Up

Brunt
WBA

B

,

Vs

Up

Brady
HUL

C

,

£
Forwards
Player
Club
Factors

No Change

Suárez
LIV

A

,

Vs

No Change

Aguero
MCI

A

,

VsX

Up

Lukaku
EVE

A

Down

Rooney
MUN

A

,

Vs

,

Sus

No Change

Remy
NEW

A

No Change

Giroud
ARS

B

,

VsX

Up

Negredo
MCI

A

,

VsX

Up

Rodriguez
SOT

A

,

£

Down

Benteke
AVL

C

No Change

Long
WBA

B

,

Vs

,

Rest

,

£
Selection Factors
| | |
| --- | --- |
| A, B, C | Current Form |
| Vs | Favourable Fixtures |
| VsX | Unfavourable Fixtures |
| Rest | Rotation Risk |
| Inj | Injured/Returning from Injury |
| OoP | Out of Position |
| £ | Potential Bargain |
| Sus | Suspended/Near Suspension |
Suspension Tightrope
| Player | Team | YC |
| --- | --- | --- |
| Wilshere | ARS | 4 |
| Agbonlahor | AVL | 4 |
| Delph | AVL | 4 |
| Westwood | AVL | 4 |
| Ivanovic | CHE | 4 |
| Barkley | EVE | 4 |
| McCarthy | EVE | 4 |
| Parker | FUL | 4 |
| Javi García | MCI | 4 |
| Valencia | MUN | 4 |
| Cabaye | NEW | 4 |
| Sissoko | NEW | 4 |
| Turner | NOR | 4 |
| Fonte | SOT | 4 |
| Wanyama | SOT | 4 |
| Cameron | STO | 4 |
| Huth | STO | 4 |
| Walters | STO | 4 |
| Colback | SUN | 4 |
| Gardner | SUN | 4 |
| Chico | SWA | 4 |
| Rangel | SWA | 4 |
| Paulinho | TOT | 4 |
| Dawson | TOT | 4 |
| Yacob | WBA | 4 |
"I'm delighted, having time to re-evaluate his future, Christian has decided to commit to the Club. It's a huge bonus and I'm sure the supporters are every bit as delighted as me to have him on board and raring to go."

Paul Lambert revels in convincing Christian Benteke to revoke his transfer request