Our second FFS Cup competition of the season came to a conclusion in Gameweek 37, with a new winner crowned following Monday's match at the Etihad.
Our final was a clash between two managers who were – and still are -lurking just outside the top 1,000 in Fantasy Premier League.
LOKOMOTIV emerged as the winner, beating Scout moderator Rotation's Alter Ego by 50 points to 44.
Captaincy choice effectively sealed the contest, with LOKOMOTIV banking 16 points after handing the armband to Pierre-Emerick Aubameyang (£10.8m).
Our gallant runner-up opted to captain Sergio Aguero (£11.8m), who chose an inopportune time to register his first blank of the season when starting in a home Premier League fixture.
Seven players featured in both managers' starting XIs, as the images below show.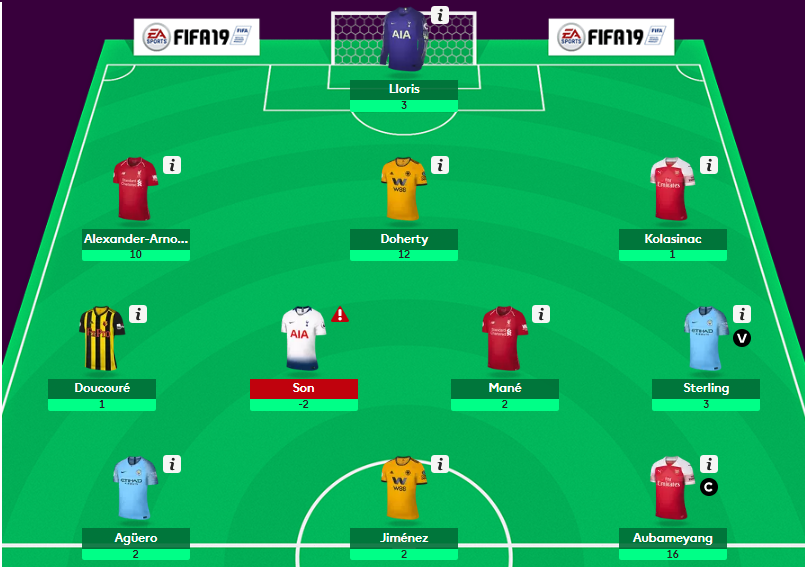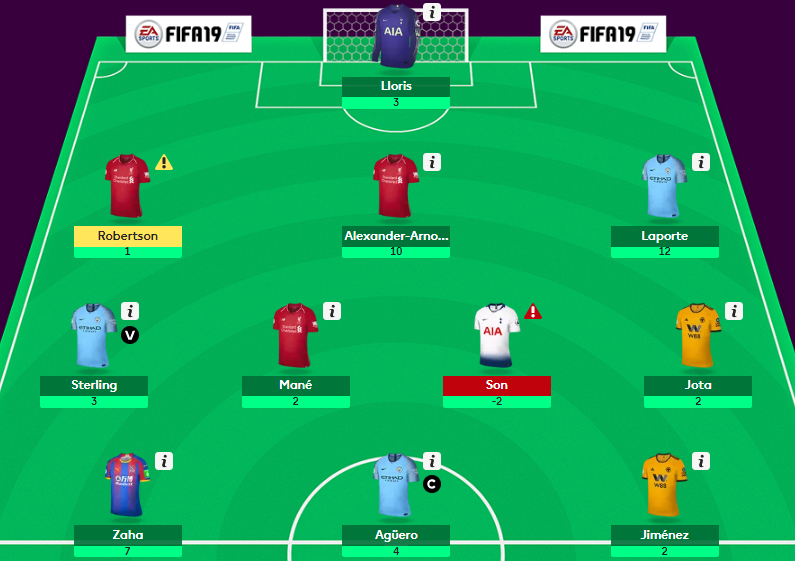 In our third-place play-off, Skogen89 defeated Ibra-gum 55-43.
Again, captaincy played a big part in proceedings.
Skogen89 handed the armband to Eden Hazard (£11.0m) – whom he brought in for a hit – while Ibra-gum captained Aguero.
Congratulations to LOKOMOTIV and a very well done to the three managers who came close to glory themselves.
---
Fantasy Football Scout Cup Round Dates
Qualifying – Gameweek 28
Round 1 – Gameweek 29
Round 2 – Gameweek 30
Round 3 – Gameweek 31
Round 4 – Gameweek 32
Round 5 – Gameweek 33
Round 6 – Gameweek 34
Quarter-finals – Gameweek 35
Semi-finals – Gameweek 36
Final and third-place play-off – Gameweek 37
---
Prizes
1st Place (LOKOMOTIV): £150 Amazon voucher
2nd Place (Rotation's Alter Ego): £100 Amazon voucher
3rd Place (Skogen89): £50 Amazon voucher
Our winners should get in touch with Geoff (geoff@fantasyfootballscout.co.uk) to claim their prize.
---