Norwich City defensive options do not necessarily look like they will be hugely popular in the early stages of Fantasy Premier League 2019/20.
Daniel Farke's side fought their way to the Championship title largely by scoring more goals than their opponents, rather than keeping them out of their own net.
In this article, we will be assessing how their defence got on in 2018/19 and whether they stand a chance of keeping clean sheets in the Premier League.
We have also gone through each of the key personnel to analyse their potential to benefit from other points avenues next year.
What is Norwich's clean sheet potential?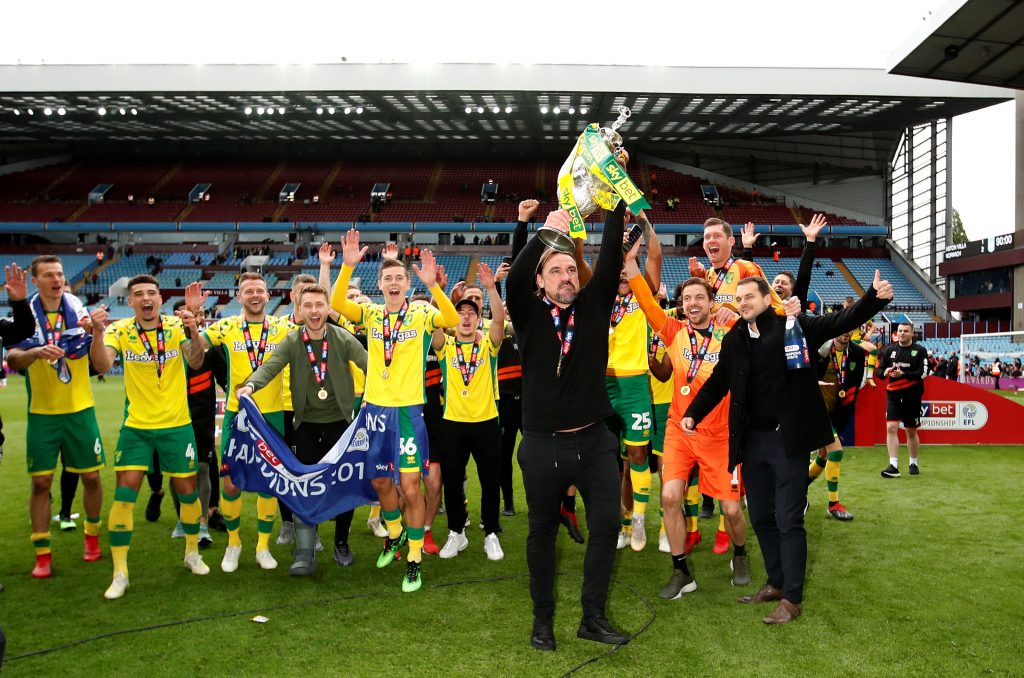 It does look as if Norwich's chances of keeping regular clean sheets in the Premier League are quite low. Across their title-winning 2018/19 season, they conceded a total of 57 goals in 46 matches, at an average of 1.23 per game.
There was a slight improvement in the last 12 matches of the season as the Canaries shipped 13 goals during that period, at an average of 1.08 per game. However, it was not a drastic change as in the last six, Norwich were breached nine times (1.5 per game).
All of that led to a total of just 13 clean sheets for Farke's men (in 28% of their matches), which ranked them as low as joint-eighth in that particular department. Among the seven teams to record more shut-outs than them were Queens Park Rangers (14), who finished in 19th place, Stoke City (18), who ended the campaign in 16th and Sheffield Wednesday (14) who secured a 12th-place finish.
Interestingly, it was actually at Carrow Road where Norwich were more susceptible to conceding: 34 of the goals they allowed were in home matches, at an average of 1.5 per game, with just seven clean sheets banked in the process. Incredibly, 14 Championship clubs recorded more than that across the campaign.
On their travels, the Canaries looked slightly more solid at the back. They conceded just 23 times away from home all season, averaging one per game, and making for six clean sheets. That number of shutouts saw them ranking seventh compared to the rest of the division in such fixtures.
The fact that Norwich conceded more goals at home than they did away could indicate how much of an attacking approach they took at Carrow Road this season. We know that Farke preferred an attractive pass and movement style but also that there were occasional mistakes at the back that allowed their opponents in. In fact, no Championship team registered more dispossessions per match this season than Norwich (11.5).
Given his comments about keeping the same style next season, it looks as if we may see Norwich conceding on a fairly regular basis, which would obviously make it hard for their defensive options to shine too much. However, there are still aspects of their key players in this area of the field worth considering.
Player-by-player
Tim Krul
Goalkeeper
Starts: 46 | Substitute appearances: 0 | Goals: 0 | Assists: 0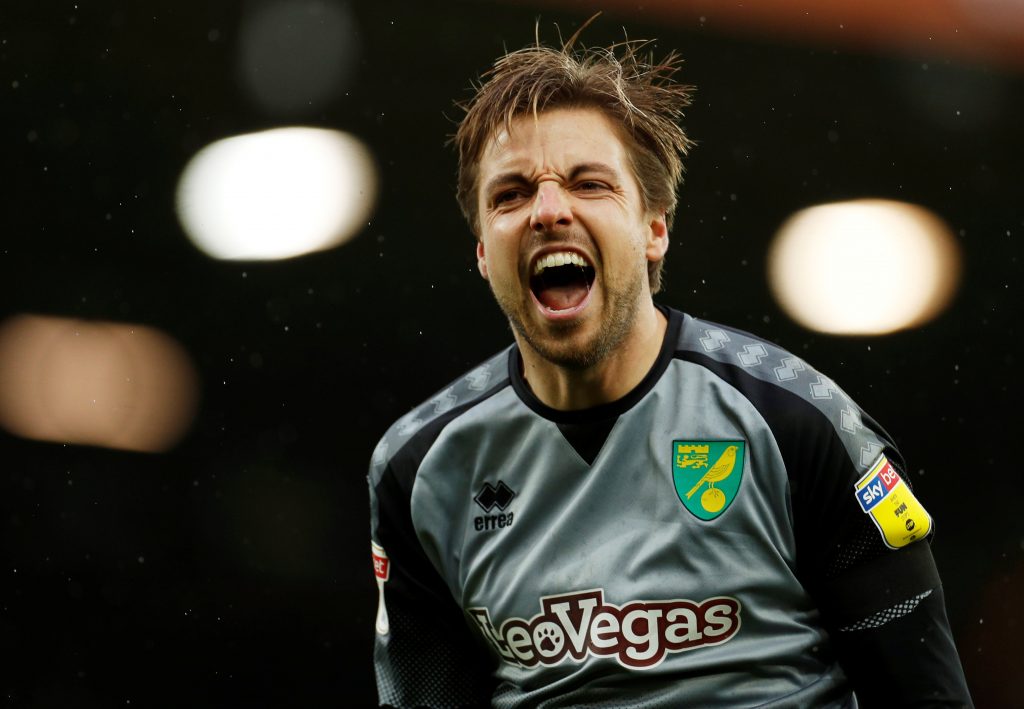 Former Newcastle goalkeeper Tim Krul has enjoyed a hugely successful season with Norwich in 2018/19 and has certainly returned to his best form following a serious ACL injury a few years back.
The Dutchman had to prove plenty of doubters wrong but he ended the most recent campaign described by Norwich Evening News reporter Paddy Davitt as the "beating heart" of the Canaries' promotion-winning squad. The local press has also praised the signing of Krul as being "just as vital" as that of top goalscorer Teemu Pukki.
"To be honest, I'm glad that I also made the switch to other clubs, because that's how I found pleasure at Norwich. We have a fantastic team, with a mix between young and experience. I have confidence in my body again. It is true that I have gained more confidence in my body (now since the injury). I spent thirteen, fourteen months out of it. You have to go through that. Also mentally." – Tim Krul
With clean sheets looking potentially hard to come by for Norwich in 2019/20, it looks as if save-points will be the primary appeal of Krul in the Premier League. The Dutchman's tally of 136 stops across the course of the campaign was the fourth-best in the Championship, but it also serves to demonstrate how many shots they conceded, and how that may increase in the top flight.
Where Krul's saves were recorded offers an interesting piece of further insight. In 2018/19, only West Bromwich Albion's Sam Johnstone made more stops from shots that were taken outside the box than the Norwich man. That suggests that the Canaries did a better job than most of limiting their opponents to efforts from range. We have historically seen goalkeepers using these sorts of stops to rack up save points and benefit their Fantasy owners even more if they do also keep a clean sheet.
Furthermore, as we found out last week, Norwich manager Farke likes his goalkeeper to start attacks from the back and act as a distributor. That is almost certainly why Krul finished the 2018/19 season ranked second for total passes (1,541), behind only West Brom's Johnstone (1,549). Crucially, the Dutchman excelled in completed short-range passes, underpinned by Farke's style, finishing top in the division for that statistic by some margin. His total of 631 was 42 more than second-placed Johnstone.
Therefore, Krul's ability to combine completed passes with a large number of saves could see him perform very well for bonus points when Norwich do keep clean sheets. As he will probably be priced at £4.5m, he could rival Lukasz Fabianski as a viable option for regular save production and really reward his owners if they trust him long enough to capitalise on the Canaries' shutouts when they come.
However, we should be cautious before tipping Krul as a completely nailed-on option in this Norwich defence. Yes, he has had an incredible season but it has been widely reported that Farke is keen to bring in reinforcements, primarily to provide competition for the Dutchman. Fantasy managers interested in him should, therefore, track that situation over the summer and see who Norwich bring in and what chances they have of ousting Krul.
Max Aarons
Right-back
Starts: 41 | Substitute appearances: 0 | Goals: 2 | Assists: 6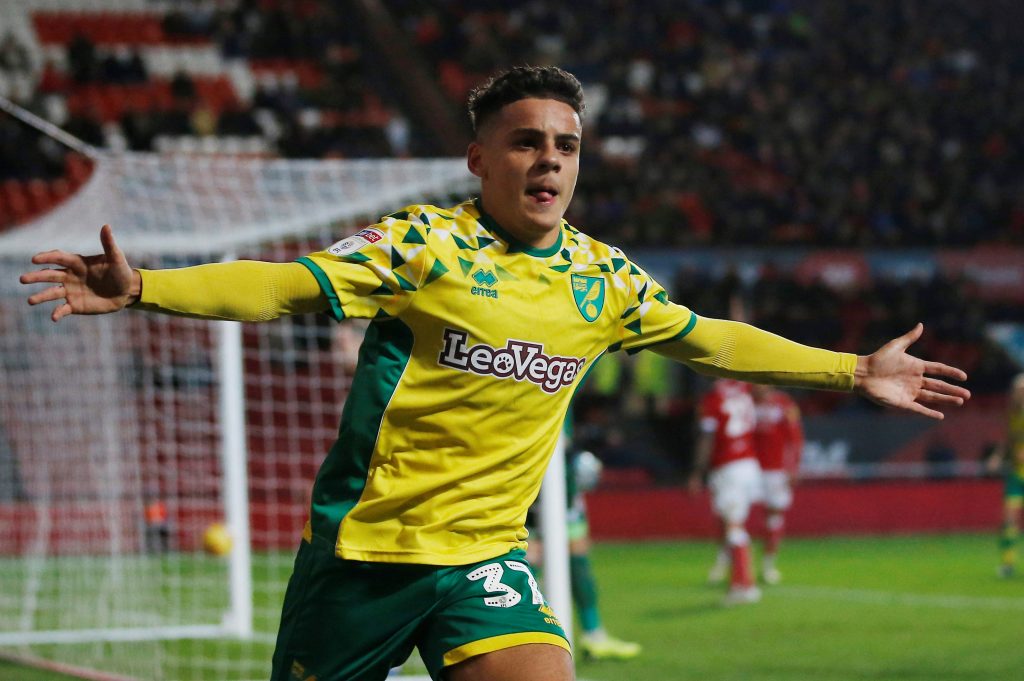 There has already been plenty of interest from the Fantasy community in Norwich's attack-minded full-backs, especially right-sided option Max Aarons. He recorded two goals and six assists this season to warrant significant attention ahead of his Premier League bow.
The 19-year-old's eight attacking returns is the same number that Matt Doherty managed when he won a Championship title in 2017/18, although the Wolves man had a greater focus on goals (four scored, four assisted). Either way, the Irishman's continued progress in the Premier League has some thinking that Aarons could follow suit.
However, we should be a little wary of jumping in on the Norwich man straight away, especially considering the Canaries' relatively low chances of regular clean sheets.
His offensive potential is obviously impressive but it should be pointed out that Aarons was not necessarily the dominant figure for attacking underlying statistics in the Championship this year.
11 defenders in the league created more chances than his 31, while his total of 17 shots in the box was only the joint-18th best in the division. Factor in the increase in difficulty for Norwich as they face tougher opposition next season and caution definitely seems the best approach with Aarons, even if he does eventually taste success in the top flight.
Admittedly, the right-back also performed fairly well for defensive statistics compared to his colleagues this year, offering more than just attacking threat in the day of modern full-backs. Only Krul recorded more recoveries than Aarons in 2018/19, while he also finished joint-top for tackles won and joint-second for interceptions.
As the Norwich defender with the most number of attacking returns this season, Aarons does stands a chance of being priced £0.5m higher than his colleagues at the back, as was the case with Huddersfield's Tommy Smith in 2016/17. That could be even more of a reason to hold off and see how he settles into Premier League life before seriously considering investing.
Jamal Lewis
Left-back
Starts: 42 | Substitute appearances: 0 | Goals: 0 | Assists: 4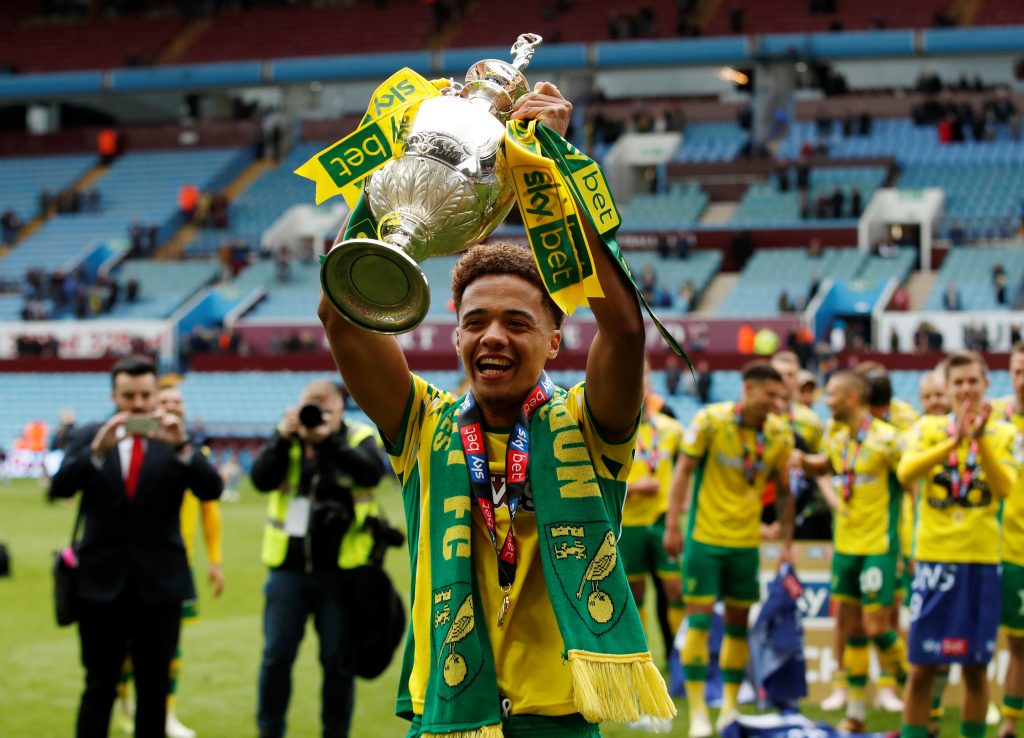 Left-back Jamal Lewis has, by all means, had a very successful season for Norwich and, like his colleague on the opposite flank of defence, was included in the Championship team of the season.
However, it must be said that, at this early stage, his Fantasy potential is a little way behind that of Aarons.
Lewis still managed four assists, the fourth best in the Norwich squad this season, but was actually the only outfield player to make more than eight league appearances and not get on the scoresheet once.
He did miss two golden chances against Aston Villa on the final day, so there is definitely potential there, but if we're urging caution over Aarons, we should be encouraging an equally wary approach towards Lewis also.
The 20-year-old will almost certainly be priced up at £4.5m, which is more than can be said for Aarons who could be more expensive. However, it is clear that Lewis could offer less than his colleague in terms of attacking potential.
| | | |
| --- | --- | --- |
| | Jamal Lewis | Max Aarons |
| Total shots | 22 | 24 |
| Shots in the box | 11 | 18 |
| Shots on target | 6 | 8 |
| Big chances | 2 | 4 |
| Chances created | 26 | 31 |
| Big chances created | 2 | 4 |
| Clearances | 55 | 65 |
| Blocks | 7 | 13 |
| Interceptions | 39 | 46 |
During the 2018/19 season, Aarons was ahead of Lewis for total shots, efforts in the box, shots on target, big chances, chances created, big chances created.
Furthermore, the right-back also bested Lewis for several defensive statistics too, including clearances, blocks and interceptions (CBI).
The only areas that Lewis edged past Aarons were for his superior number of attempted crosses and successful crosses.
One additional consideration for Fantasy managers is how the youngster, and the 19-year-old Aarons too, to be fair, will settle into Premier League life. They have at this early stage of their career enjoyed a season of success but will have to get used to being on the front foot considerably less often next season. Experienced goalkeeper Krul has insisted that he has already got to work on managing this situation for his young full-backs.
"I've already started with Jamal. I said to him we love each other at the moment – and then we're going to hate each other next year because it's going to be hard, hard graft and we're going to shout at each other. But that's what it's all about." – Tim Krul
It must also be said that January signing Philip Heise, who is yet to make an appearance for Norwich, is expected to have a greater involvement next season so Lewis may have to hold off competition from him too.
Christoph Zimmermann
Centre-back
Starts: 39 | Substitute appearances: 1 | Goals: 2 | Assists: 2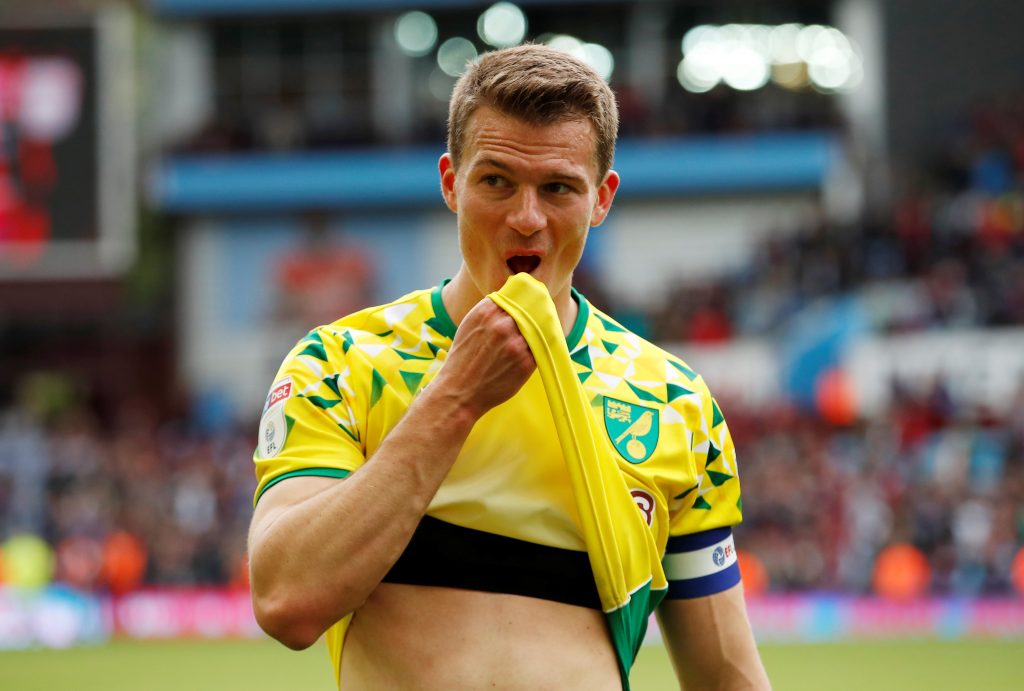 It took a little while for centre-back Christoph Zimmermann to prove his worth to Norwich this season, but once he had established himself in the side, he quickly became a key player for the Canaries.
After playing just 16 minutes of the first six Championship matches, the German was involved in every league minute possible, only injuries bringing him off early at Bristol City in December and forcing him out of the starting line-up for a Boxing Day clash with Nottingham Forest.
For the first half of the campaign, the 27-year-old was largely a defensive contributor to Farke's side, and he remained a key rock at the box for them, hence how he was able to rack up 56 more clearances than any of his colleagues.
However, in the final 14 matches of 2018/19, Zimmermann registered two goals and two assists, the latter often coming from his long-ranging passes out from the back, an increasing sign of Farke's style being implemented.
The German is now easily the most nailed-on of Norwich's two centre-backs after making 39 starts for them in their title-winning season but given that his attacking underlying statistics don't compare too favourably either with the marauding full-backs or the other centre-backs, it looks as if the likelihood of starts is his main appeal.
Ben Godfrey
Centre-back / central midfield
Starts: 26 | Substitute appearances: 5 | Goals: 4 | Assists: 2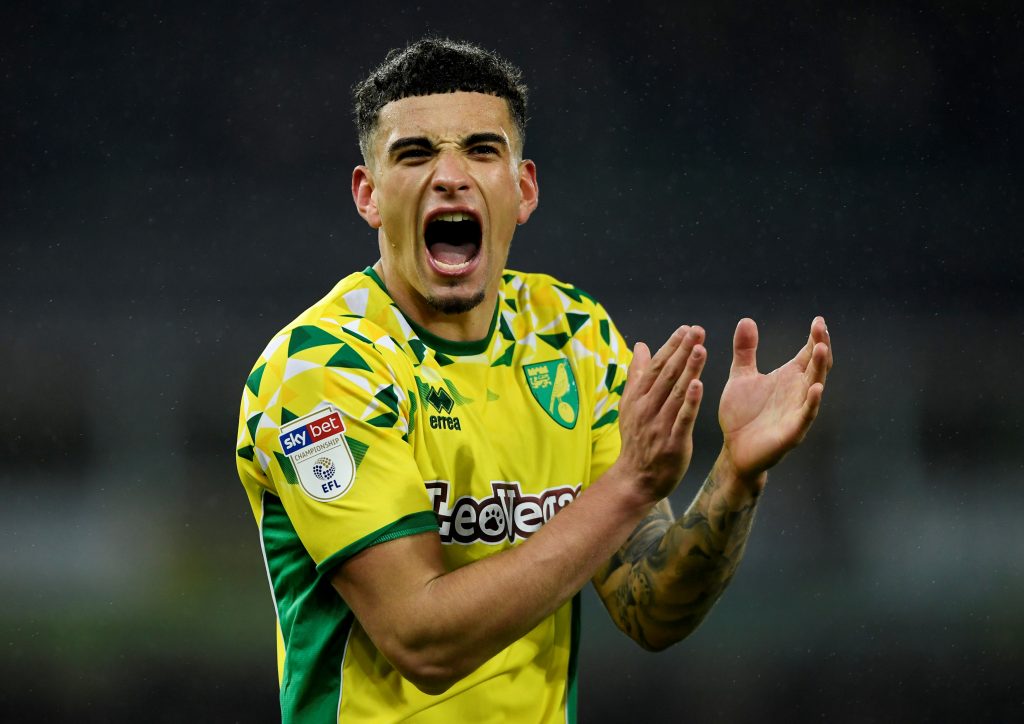 Injuries to Timm Klose and Grant Hanley were what opened the door for Ben Godfrey to move into central defence this year, but his exceptional performances there helped him keep his place even when his stricken colleagues returned to full fitness.
Going into 2019/20, there is very little doubt that Zimmermann and Godfrey are the preferred central defensive pairing, subject to any summer signings.
While the data points to Zimmermann's largely defensive contribution, Godfrey appears to be the more attack-minded option.
He found the net four times in just 26 starts, chipping in with a further two assists.
Underpinning that was 23 shots and 19 in the box, both totals proving more than left-back Lewis was able to offer from 1,327 extra minutes.
Furthermore, Godfrey was third for big chances among all Norwich players this season, behind only attacking midfielder Marco Stiepermann and top goalscorer Teemu Pukki.
Also, out of the eventual first-choice back-four, Aarons was the only member to fashion more big chances than Godfrey's four.
The 21-year-old's ability to add attacking returns even from centre-back seems to stem from the fact that he has experience playing further up the field.
It was only this season that Farke transitioned him from a holding midfielder into a centre-back, claiming he had the ability to be a world-class player in that particular position.
The introduction of Godfrey into the back four, forming a strong partnership with Zimmermann, seems to be cited as one of the reasons behind a slight firming up of the defence in the second half of the season – so if they continue to make progress in the summer, maybe the two of them could work towards more clean sheets than we initially predict.
The former York City and Shrewsbury Town man has made incredible progress in his short career so far and is definitely one to watch in the Premier League next year.
Timm Klose
Centre-back
Starts: 23 | Substitute appearances: 8 | Goals: 4 | Assists: 1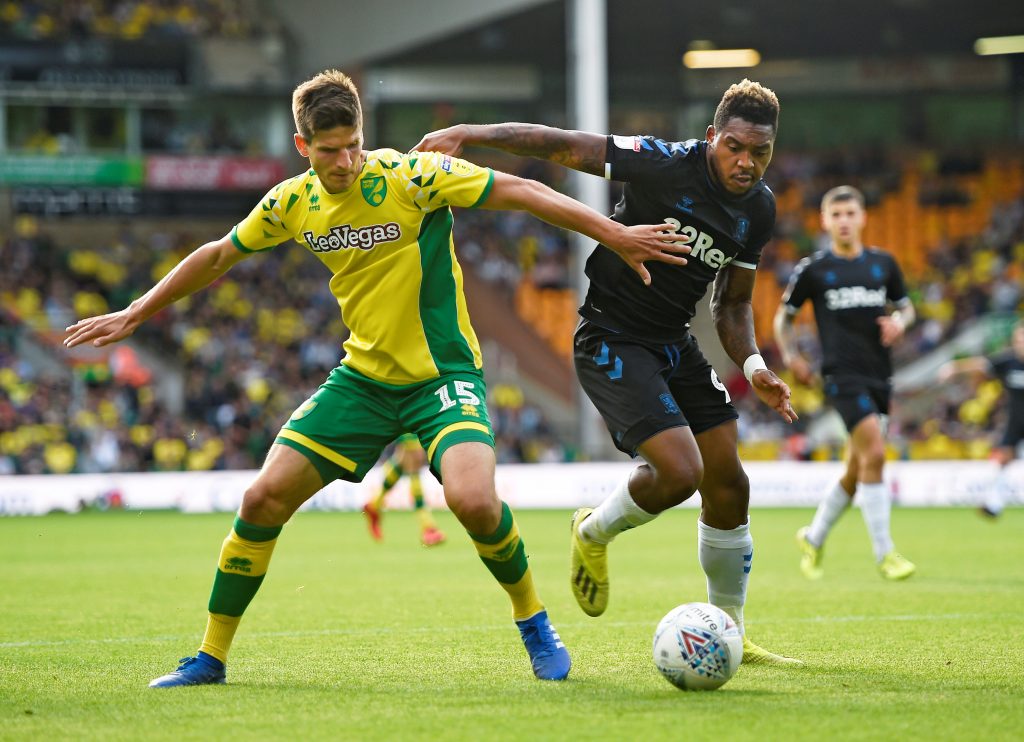 Klose's four goals and one assist from centre-back might look fairly attractive to potential Fantasy owners in 2019/20, but he endured a tough second half to 2018/19 and might struggle to offer much to us in the Premier League.
The Swiss international was a key player for the first 23 matches of Norwich's title-winning campaign, offering a great deal of attacking threat, but a knee injury reduced him to nothing more than a few cameo substitute appearances after that.
Admittedly, Klose wasn't helped by the incredible partnership formed between Zimmermann and Godfrey, as both of them ensured even when back to full fitness he couldn't get back into the side.
His potential for attacking threat could be unlocked if either one of those two first-choice options picks up an injury at some stage in the season, or if the interest from potential suitors in Godfrey continues to increase and he is snatched away.
| | | | |
| --- | --- | --- | --- |
| | Mins per chance | Mins per shot in the box | Mins per shot on target |
| Timm Klose | 84.8 | 113 | 254.3 |
| Ben Godfrey | 103.9 | 125.7 | 217.2 |
| Christoph Zimmerman | 249.7 | 291.3 | 1165.3 |
Klose actually managed better minutes per chance and minutes per shot in the box averages than both Zimmermann and Godfrey during the 2018/19 campaign, hence how he managed to get on the scoresheet so many times.
For now, though, we have to highlight both his likelihood of providing nothing more than the competition at centre-back and indeed the chance that he might not even be at the club. The 30-year-old was signed by the Canaries in January 2016, a few short months before their last relegation from the top flight so he certainly has unfinished business here but has admitted he is open to the possibility of a move.
"That is the choice I would prefer. The Premier League is the best league in the world and it would be great to return. But many other doors are also still open and I will give myself the time to make the best decision. There was really a great atmosphere this season here and a good level of play, and the coach and several players being a small clan of Germans within the team also brought a little something extra." – Timm Klose
Other options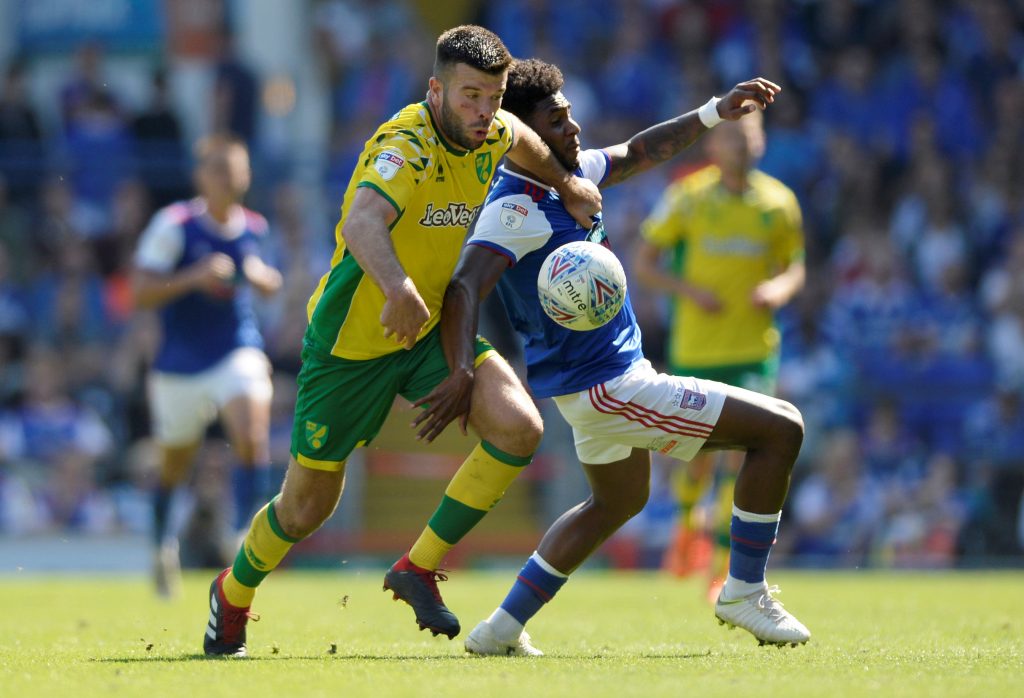 The six players we have mentioned here are the ones most likely to see significant game-time in the Premier League next season, provided Farke doesn't strengthen in their respective positions.
However, there are a number of other fringe players, most notably Hanley. The centre-back is still the Canaries' official club captain, although the armband has most often been worn by Zimmermann. Hanley was an important part of the Norwich defence for the first six games before picking up an injury in training and has proven to be another player unlucky enough to see Zimmermann and Godfrey dominating their position.
Meanwhile, deputy right-back Ivo Pinto has now left the club to join Dinamo Zagreb, while Ben Marshall and James Husband combined for just 333 minutes in the league this season.