Norwich City manager Daniel Farke may be untested in the top-flight but will be a welcome addition to Fantasy Premier League in 2019/20.
He will join the FPL scene in August when the Canaries prepare for life among the elite so it is important to know what to expect from him.
We have begun our research into the recently promoted sides by focussing on Farke ahead of the new season.
In order to get the inside track on the Canaries' boss, we spoke to Paddy Davitt, the Norwich City correspondent at the Norwich Evening News. He and his colleagues already look a good place to turn to for updates on Farke's side in 2019/20…
What is Farke's background?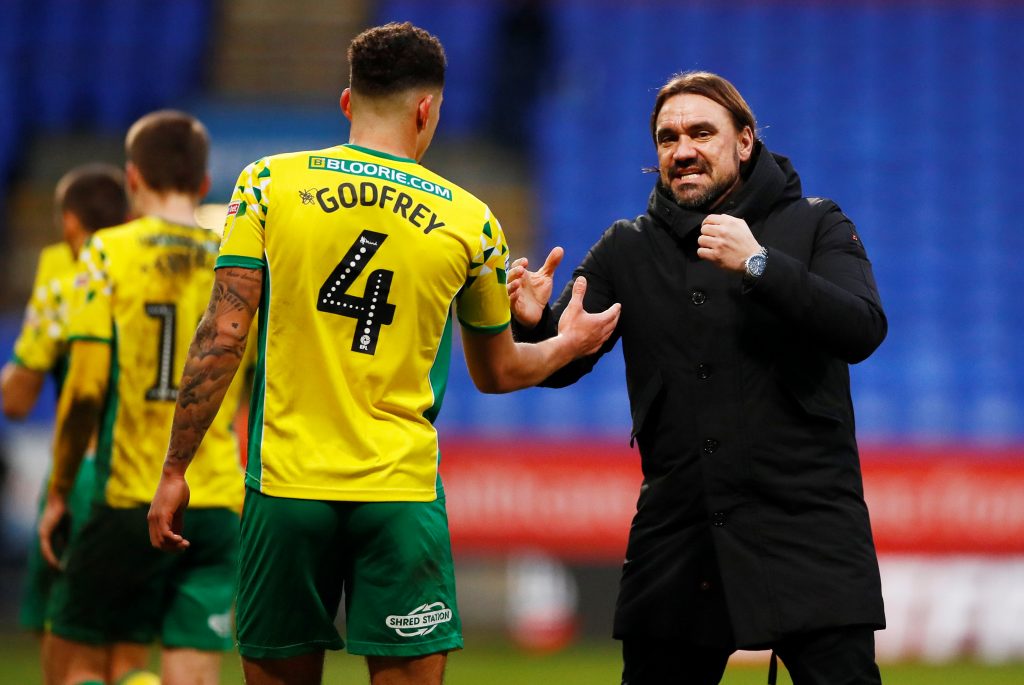 Farke is the latest in a long list of emerging managers who never operated at a particularly high level during their playing career. The German spent the majority of his time as a professional footballer in the lower levels of his native land, enjoying three spells at SV Lippstadt 08 as a forward.
His connection to the club continued as he embarked on his managerial career and he held the reins at their 4,250-capacity Stadion am Waldschlößchen for six years. That was a successful period as he took Lippstadt from the sixth tier of German football to the fourth.
After stepping down to reportedly go on sabbatical, Farke was offered the incredible chance to manage Borussia Dortmund II, the reserve side of the famed Bundesliga club. In fact, when he was hired by Norwich City in 2017, he was the man that current Huddersfield boss Jan Siewert replaced in that position.
In his first season at Carrow Road, Farke guided the Canaries to a solid if not spectacular 14th-place finish. That is what makes the title-winning promotion of 2018/19 all the more impressive.
Back in the summer, the club had reportedly been aiming for nothing higher than a top 10 finish, with automatic promotion allegedly not even on the table as one of their targets for the campaign.
Furthermore, Norwich also moved on their two best players last year as James Maddison and Josh Murphy were sold to Leicester and Cardiff City respectively, for a combined total of £33 million.
Farke spent just £3.8 million of that on a bunch of relative unknowns and still managed to win the Championship title. It is no wonder that he has now been tied to a new contract, keeping him at the club until 2022.
What he has been praised for most during this incredible season for Norwich, seems to have been his man management skills, very crucial considering how small his budget appears to have been. In fact, the wage bill is now reportedly £30 million below what it was two years,
"Every period is difficult in terms of man management. When you are so close to a special achievement then leadership is even more important," he said. "We work with so many young lads and you can't expect we are like Barcelona in their best days and finish with 16 wins in a row. Right now, we are 13 unbeaten and in this spell, we saved some points pretty, pretty late in games. One topic is the leadership, but the second, for me, is the players accept this leadership and go exactly in the direction we try to help them. For that, I don't want to praise myself. The players totally bought into all my ideas and leadership. I feel honoured and thankful that I am allowed to work in this responsible role for Norwich City, and long may it continue." – Daniel Farke
What style of football does Farke use?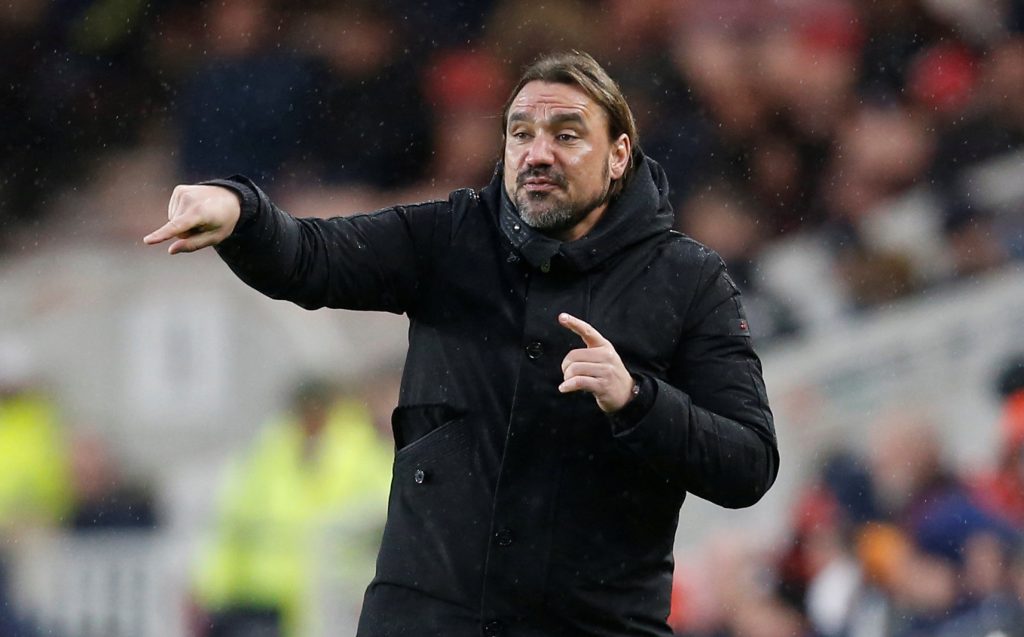 Fantasy managers can expect Norwich to play quite an exciting and attractive style of football when they return to the Premier League next season.
Farke has favoured a fast-paced game in 2018/19 with plenty of passing and movement, which has been very easy on the eye. It has obviously proved very successful as the 93 goals Norwich scored this year was 15 more than runners-up Sheffield United. In fact, it's actually nine more than Wolves managed in their title-winning season in 2017/18.
The German favours the 4-2-3-1 formation and has stuck to this rigidly despite a tricky start to the campaign. Judging on the view of Norwich City reporter Paddy Davitt, and Farke himself, that won't change in the Premier League, and neither will the tactics, even if that will probably result in fewer goals when facing the better teams.
"The style of football will not change radically. Possession-based, emphasis on good technical midfielders. They are the top scorers in the Championship this season but inevitably against better sides and better players they will create and score in fewer numbers." – Paddy Davitt
"We won't lose our path. We won't lose our belief. That will be the same in the Premier League. I don't want to be too scared. I am not thinking about a Pep Guardiola side or a Jurgen Klopp side. Otherwise, I would go back to my flat to create a special plan. There are different examples of teams who have been promoted. You can spend an unbelievable amount of money and be successful, or do that and not be successful. As a coach, you can try to park the bus, be solid, and get one point after another and be successful. But also you can be immediately relegated. There is no book for how everything works in the Premier League. You have to stick to your identity as a football club. One thing is for sure I am pretty sure all the key people in the club will answer this question in the same way." – Daniel Farke
Perhaps a byproduct of Farke's preference for more attacking football, Norwich are a little leaky at the back. They conceded 57 goals on their way to promotion, with six top-half sides allowing fewer than them, although admittedly they have made improvements in the second half of the season. Either way, it does seem at this early stage that Norwich defenders may struggle for clean sheets in FPL next season, particularly disappointing for those considering early moves for highly-praised full-backs Jamal Lewis and Max Aarons.
"Norwich have conceded 16 league goals more than Sheffield United this season although they have tightened up considerably since the early part of the season. Farke wants his goalkeeper to spark the play and the defenders to pull wide, which is a risky strategy for teams who press high. They have conceded the odd goal from turnovers in dangerous areas of the field this year." – Paddy Davitt
Farke appears to be quite committed to his key players and is confident of what his best starting XI is. It looks likely we won't see Pep Guardiola, or even Neil Warnock levels of rotation for Norwich when they come up into the Premier League – generally good news for Fantasy managers when considering their assets in the summer.
"In the final 12 games of his season, he has only made a change through injury or suspension. That might change in the Premier League when the gaps between wins might be longer." – Paddy Davitt
How does Farke handle the press?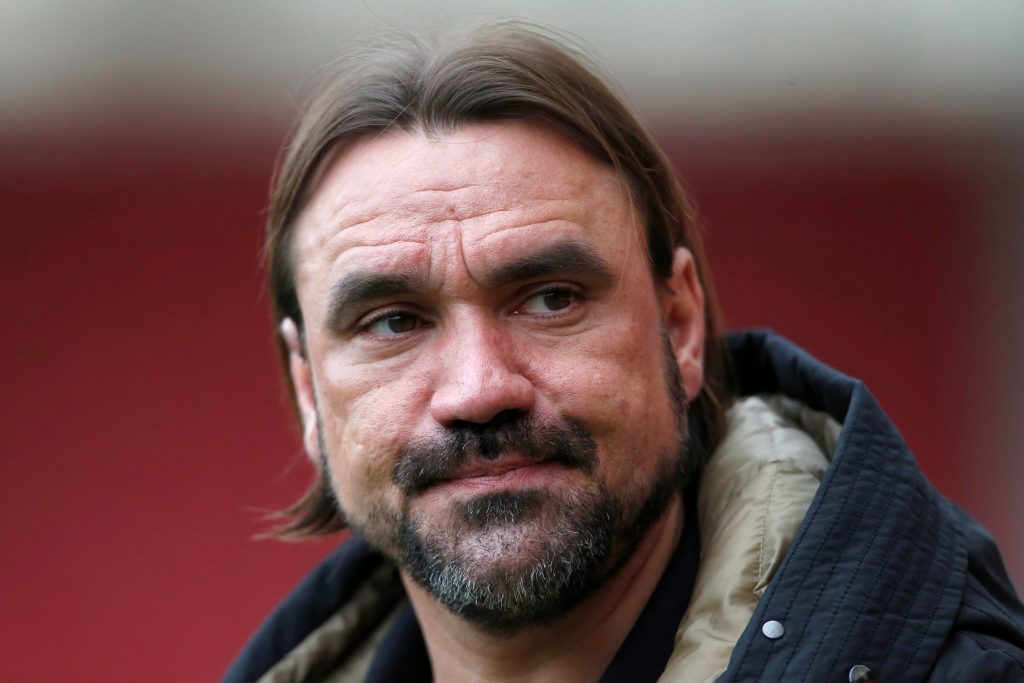 One of the important aspects of football managers for their Fantasy counterparts is how they handle the press? Can they be trusted to provide accurate and detailed updates on their injuries, or do they prefer to keep information under wraps like Guardiola or the increasingly infamous Eddie Howe?
Thankfully, it seems that Farke will prove to be the former, as he currently has a very good relationship with the local press.
"His relationship with the press could not be better. He is very approachable, very measured and a very calm character. As for injury news, he has been, so far, an open book, with the odd exception." – Paddy Davitt
Where might he strengthen in the summer and which players are at jeopardy of losing their place?
Whenever a newly-promoted side comes up to the Premier League they are always likely to strengthen their squad. This has the potential to have a knock-on effect on the players that earned promotion so it's definitely worth knowing which ones are at risk at this stage.
"Jordan Rhodes is the backup striker but will return to his parent club Sheffield Wednesday in the summer. Another frontman to compete with Teemu Pukki looks an essential piece of business. Likewise, a keeper to compete with Tim Krul. Beyond that possibly the right back area with Max Aarons established as a first choice and in all probability the only other senior right back on the club's books, Ivo Pinto, poised to leave when his contract runs out this summer." – Paddy Davitt
We will be bringing you plenty more information about Premier League new boys Norwich City this summer. Now that we have covered their manager and tactics, up next will be a look at their defensive assets before we cover the attacking ones after that.