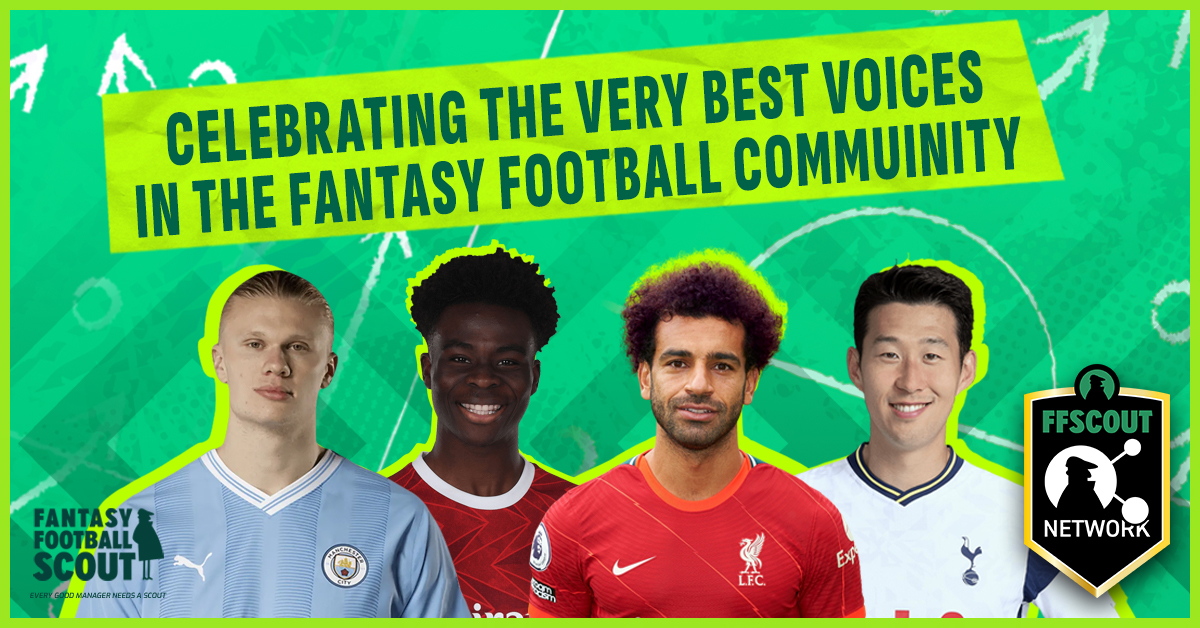 The Scout Network is growing
Fantasy Football Scout is THE original fantasy football community, we've been supporting FPL and other fantasy managers with tips, tools and chat for almost 14 years. But we can't do everything on our own, so we formed the Scout Network to allow us to work with and support other leading independent tools, sites and content providers in one way or another. Today, the Scout Network works closely with many leading tools and creators, including PlanFPL, LiveFPL, Mini-League Mate, Premier Fantasy Tools and Fantasy Football Community.
If you know yer history!
FFS have evolved over the last 14 years from being a forum run by a handful of enthusiasts to a full-time first team of 15 plus a much larger supporting squad of writers, creators and more. Today we run not only the leading Fantasy Football website and it's accompanying data-packed Premium Members area, but also the leading FPL Twitter account, many of the biggest fantasy football podcasts (including the likes of FPL General and The Wire alongside FFS and others), a vibrant YouTube video channel and more.

The greatest thing about the fantasy community for us has always been its sheer breadth, diversity and the fact that great insights, smart ideas and incredible tools come from all over. So, unlike certain competitors who seem hell-bent on pushing out all challengers by fair means or foul, we actively seek to encourage and support these efforts.

Over the last years we've worked with leading FPL writers and creators, including FPL Focal, FPL Harry, The Wire and others to help them grow their channels as well as setting up initiatives to promote the next generation of talent through our Academy. Indeed, most of the established names in the industry, yes even them, started out on our channels and all (well most) remain welcome regardless of their affinities. You can read more about our extended Scout squad for the season elsewhere.
Introducing The New Scout Network
The 23-24 Scout Network consists of some incredible tools and resources that will remain available in their own right, but will also combine more closely with Fantasy Football Scout this season to offer FFS supporters, especially premium members, extended functionality and features. Here's a quick introduction to some of the main partners.
THE definitive site for live updates and rank analysis, LiveFPL was launched by the legendary Ragabolly several years back and is now an important part of the Scout Network. Whilst the great man will remain involved in supporting the site to ensure it'll provide great functionality, he needs to take a back seat for personal reasons and so FFS will be stepping in ensure it keeps running and to help push the site forward. As the season goes on, we'll also be working to integrate some features of LiveFPL into FFS as part of our new update members area (and vice versa).
You can access LiveFPL now for free, sign up for a free account or support the site, remove ads and get an inside track on new features via their premium tier for just £12 a year.
Whilst there are a number of transfer planners available, none that we've seen come close to PlanFPL (and it seems like KSI agrees!) in terms of features and slickness, be it on desktop or in the Apple/Google app.
For 23-24 we have teamed up with PlanFPL to offer FFS members enhanced features both within PlanFPL and soon our own Members area, with the likes of RateMyTeam predicted points and other members area data to be added to your planner. You can sign up for a free PlanFPL account right now and start making your plans!
N.B. We will continue to support the existing planner we launched last season for those members who are using that.
Mini-league bragging rights and banter are the currency upon which FPL is built and to our mind, there isn't a better way to provide fuel for this fire than with MiniLeagueMate.
Each gameweek MLM sucks in data from your FPL mini-league and delivers a detailed report showcasing the successes and failures of you and your rivals. Some of these are fun, like 'dullard of the week', others provide more interesting data helping you not only weigh up your rivals but identify new transfer options and opportunities.
This season you don't even need to be limited to your existing mini-leagues, you can create your own fantasy competition with top managers and we'll be using it for the Great and the Good article. You can sign up here for a season sponsorship.
We've been working with Premier Fantasy Tools for several season and will continue to grow our partnership in 23-24. An innovative sister site that dovetails nicely with FFS, PFT provides some interesting tools such as the captaincy pick analyser, active transfer suggestions and an FPL Manager tracker (including FFS's own weekly plan and team reveal). As with FFS you can access some features for free, but you can unlock everything with a premium membership and remove ads, you can subscribe on it's own or save money by adding both as part of a package with FFS.
We took over FFC from Holly Shand and have turned it into a force in its own right focusing not just on FPL, but on a gamut of games including the rapidly growing UEFA Champions League Fantasy, English Championship focused GAFFR and the Serie A and Bundesliga games. Where FFS focus on facts and data, FFC is also happy to deal with rumours and community gossip.
The editorial content has been boosted further for the new season, with the best being shared or transferred between the two sites and a new premium area offering more FFS data to FFC readers.
The Scout Network Community
As well as the websites listed about there are many other members of the Scout Network.
From awesome armchair managers and cracking YouTube creators to the top Tweeters and toolmakers all around the world, the Scout Network brings together the Fantasy community.
The channels are fully independent, but you can expect them to be involved in a few FFS activities throughout the season.
Wherever you see the Scout Network logo you'll know that they have the Scout seal of approval!
Super Streamers
Social Stars
Blogs and Websites
Top Tools
Fabulous Fanzines
More to come – watch this space!
There are already a few other projects and partnerships in the works that we're not quite ready to talk about and of course we're open to discussing new ideas, so get in touch if you'd like to join the Scout Network.