Having profiled the managers and tactics of Norwich City and Sheffield United, our series on the newly promoted Premier League sides continues with this look at the Blades' intriguing backline.
We will discuss United's midfielders and forwards in a separate piece.
You can also read our thoughts on Norwich's defensive options here.
What is Sheffield United's clean sheet potential?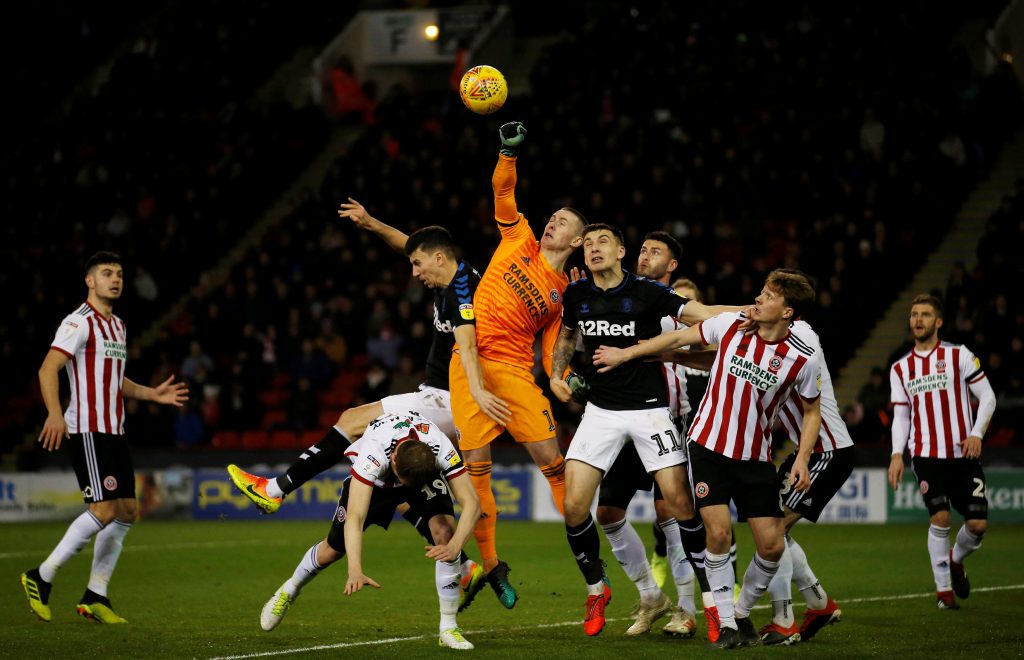 Chris Wilder's side came up from the Championship with the joint-best defensive record in the division, having shipped only 41 goals in 46 league fixtures.
No side kept more clean sheets, either, with United registering 21 shut-outs in all – 15 of which came in their final 22 matches.
12 of their clean sheets were recorded on home soil, where they conceded on just 17 occasions. No Championship side shipped fewer goals on their own turf.
Norwich, indeed, conceded twice as many goals at Carrow Road as Sheffield United did at Bramall Lane.
While the Blades won't record 21 clean sheets in the Premier League next season, Cardiff proved that it was possible to compete with the also-rans on a tight budget in 2018/19 and registered ten shut-outs in 28 matches against teams ranked sixth or below.
Player-by-Player
Dean Henderson
Goalkeeper
Starts: 46 | Clean sheets: 21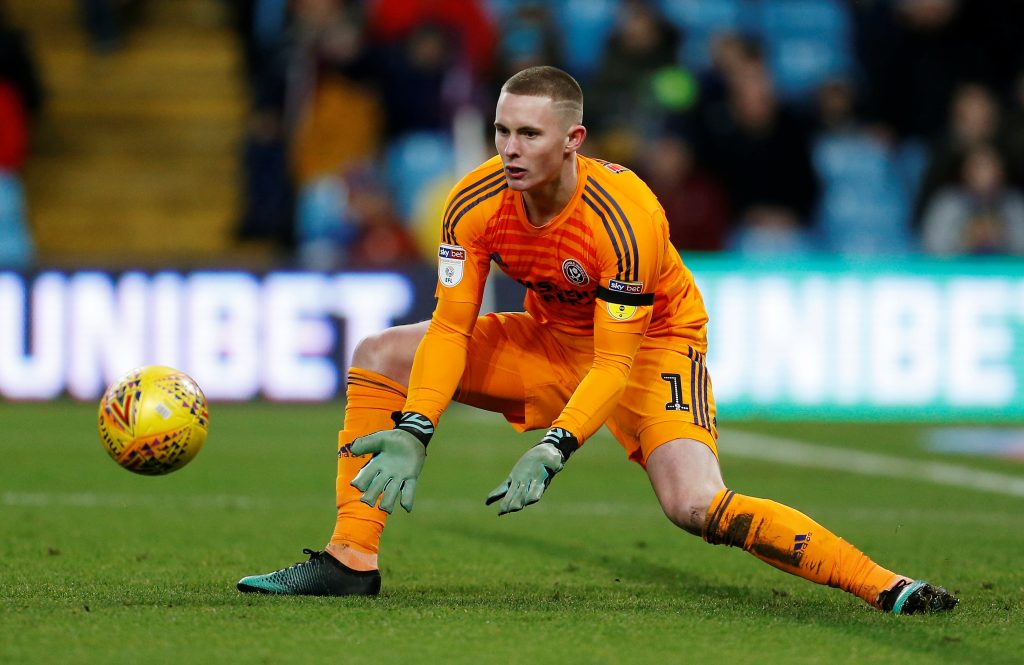 Signed on a season-long loan deal from Manchester United in June 2018, Henderson played every single minute of the Championship season and was the only ever-present in Wilder's side.
It remains to be seen whether the Blades can extend the England under-21 international's stay but reports suggest that all parties involved are keen on a similar deal being struck in 2019/20, with Henderson remaining on the books at Old Trafford but being allowed to spend another 12 months in South Yorkshire.
Ole Gunnar Solskjaer said in mid-May:
Let's see what we do with Dean. He obviously won promotion with Sheffield United and that's been fantastic for him.

If he plays a year in the Premier League, for him that might be the best thing.
Wilder said earlier in the month:
We're in discussions with Manchester United, I went across for the Manchester derby, we've got a great relationship with them.

We're hopeful having spoken with the powers that be at Manchester United that we can agree a deal for Dean to play for us in the Premier League next year.

He's a talented young boy who came roaring back from a couple of mistakes at Aston Villa, as did the team, because that was a bitterly disappointing night for everyone and the reaction was fantastic to see.
Wilder's comments above alluded to the 3-3 draw at Villa Park when Henderson conceded three goals (two of them he was partly culpable for) in the dying stages, although mistakes have been few and far between.
Henderson scooped the Young Player of the Year award at the club's end-of-season awards ceremony, having also landed the Championship Golden Glove award for his 21 clean sheets.
It should be said that United's shut-out record owed as much to their well-organised defence as it did to Henderson's abilities between the posts, with the on-loan goalkeeper only being called on to make 111 saves in 46 appearances: that rate of 2.41 stops per match being the lowest of the Championship goalkeepers with 40 or more appearances to their name.
That was still more than John Ruddy (100) and Neil Etheridge (99) made in Wolves and Cardiff's promotion-winning campaigns of 2017/18, with those two teams having the joint-best defensive records in the second tier that year.
Etheridge's rate of saves per match rose from 2.2 in the Championship in 2017/18 to 3.7 in the Premier League last season, to indicate how much busier Henderson – if he returns to Bramall Lane – will likely be in the top flight.
John Egan
Centre-back
Starts: 44 | Goals: 1 | Assists: 1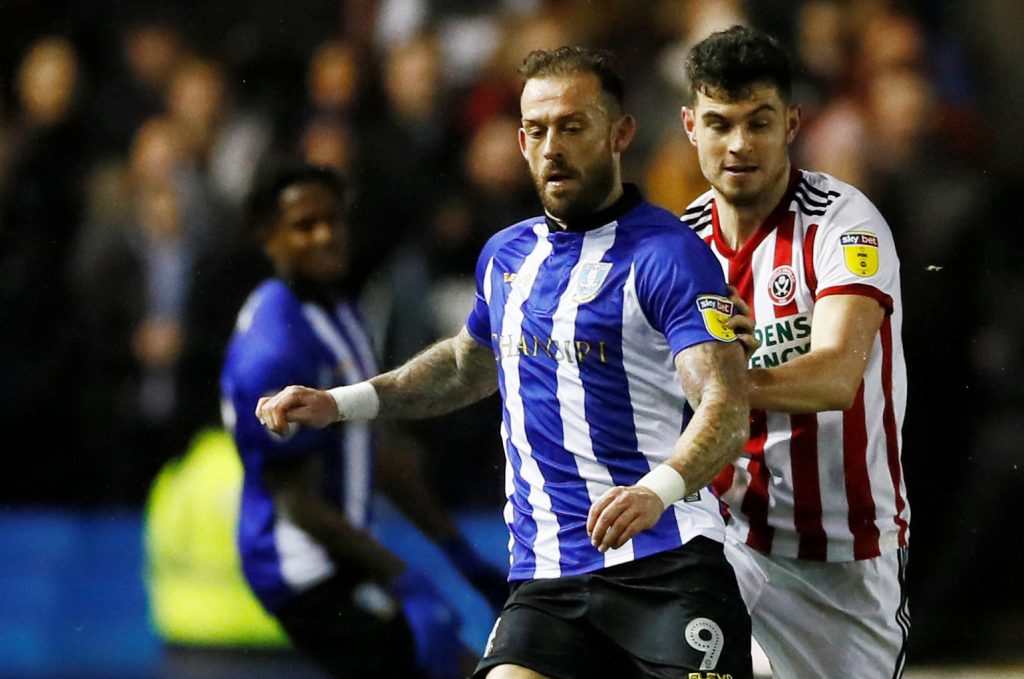 While there is much excitement and talk about Sheffield United's overlapping centre-halves, Egan is the rock at the heart of the Blades' back three.
Having begun 2018/19 in fairly unconvincing fashion and there being question marks over his distribution, the Irish centre-half – a summer signing from Brentford – swiftly improved and was a fixture in the middle of the defence as United racked up 15 clean sheets in the second half of the season.
The only two Championship matches he missed were through injury or suspension.
Strong and dominant in the air, Egan made more clearances (258) than any of his team-mates and all bar two Championship defenders last season.
Egan also had the highest total for blocked shots (29) in the Blades' squad last season.
Egan's average of a clearance, block or interception (CBIs being a contributing factor on the Bonus Points System) every 11.30 minutes is someway short of Jan Bednarek's rate of a CBI every 8.08 minutes this season, although both the Ireland international and the Blades themselves will very likely be busier at the back in 2018/19.
Given that he only scored one goal and the fact that the centre-halves either side of him are given license to roam, he is – on paper – arguably the least appealing option among United's first-choice defenders.
That said, there is the sense that the 6'1″ centre-back could be a threat at set plays should there be some improvement in his finishing – Egan having registered more attempts from inside the opposition area (32) than any of his team-mates bar strikers Billy Sharp and David McGoldrick last season.
Only four of Egan's efforts were on target, however, and the stopper has had a frustrating tendency to head over or wide from close range throughout the campaign.
Chris Basham
Centre-back
Starts: 39 | Substitute appearances: 2 | Goals: 4 | Assists: 1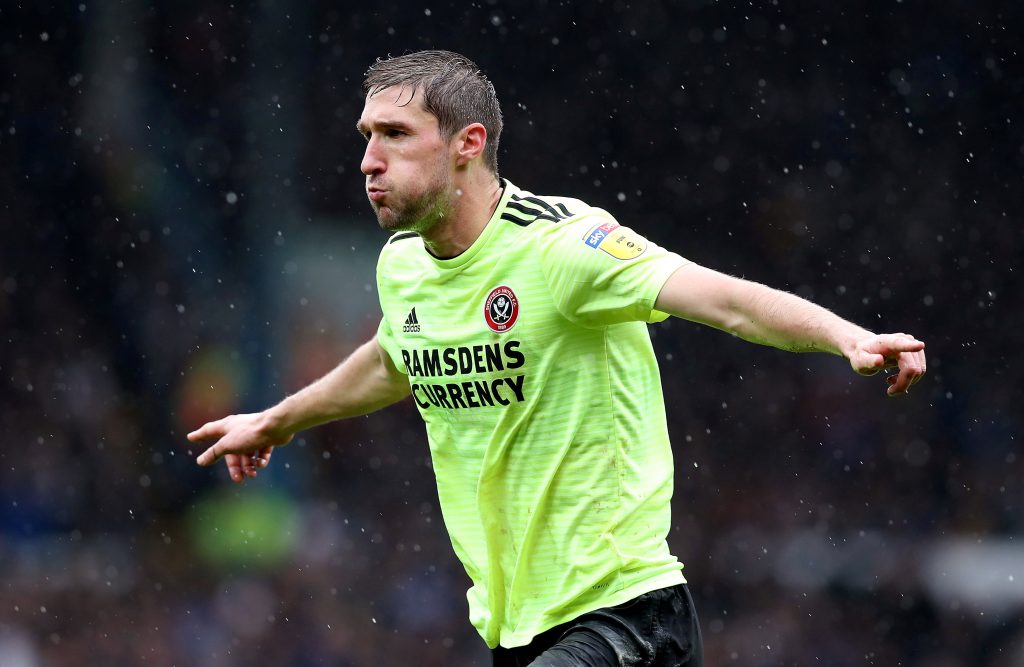 The versatile Basham has played in every division from Conference National up and even has Premier League experience to his name following spells at Bolton and Blackpool between 2008 and 2011.
Shifting between defence and central midfield for much of his career, Basham has spent most of 2018/19 operating as one of the two "overlapping centre-halves" either side of Egan.
There is more on that system in our previous article on Wilder and his strategy but, essentially, these unique tactics allow plenty of scope for Basham and Jack O'Connell to bomb forward and support attacks.
To underline this point, three of Basham's four league goals this season came from open play.
Wilder's fluid system allows Basham to push into midfield during matches, too, as BladesPod's Ben Meakin explains:
Generally, we stick to our way of playing and back our ability to cause the opposition problems rather than worry about them.

That said, we were more pragmatic at times this season and would switch up the formation on the fly, with Basham stepping into midfield if required.
One of Wilder's senior pros, Basham turns 31 this summer but his stamina is one of his major plus points and the long-serving utility man will no doubt play a significant part next season, even if Wilder strengthens – as expected given that back-up Martin Cranie has now departed – on the right-hand side of central defence.
Four goals from five shots on target suggests he has perhaps overachieved this season, although his goals against Derby and Rotherham illustrate the type of dangerous areas he has been getting into from open play.
It is Basham's assist potential, as much as his goal threat, that catches the eye from a Fantasy perspective: the experienced stopper's total of 60 crosses from open play was the best among Championship centre-halves.
A key pass every 116.9 minutes, meanwhile, was only marginally inferior to team-mate George Baldock's average at wing-back.
Basham topped the list of chances created (29) among Championship centre-backs last season, too.
No Premier League centre-half could match that rate of key passes in 2018/19, although Basham's creativity will, of course, likely drop off somewhat next season up against stiffer opposition.
Jack O'Connell
Centre-back
Starts: 41 | Goals: 3 | Assists: 3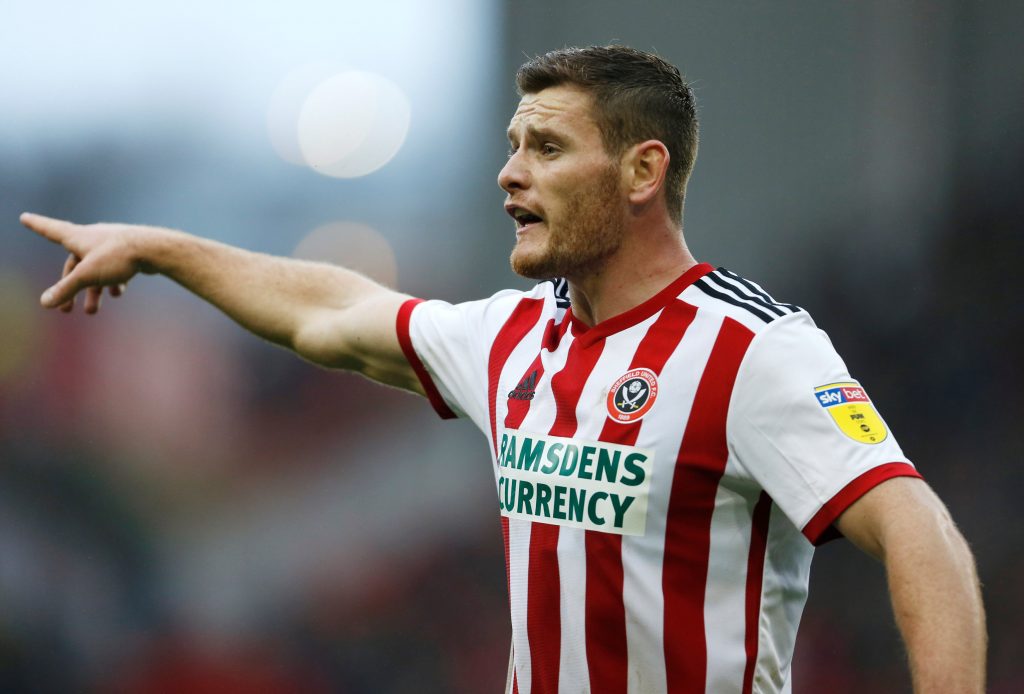 Much of what we have written about Basham can also be applied to O'Connell, who looks more assured of his starting role next season after an exceptional 2018/19 at centre-half.
Playing on the left side of United's back three, 25-year-old O'Connell is part of the overlapping/underlapping partnership with Basham.
A 6'3″ centre-half who is good in the air, O'Connell is not your archetypal second-tier clogger.
O'Connell's crossing has particularly caught the eye, with his assist for Scott Hogan in the final home match of the season an example of the type of wide positions he often takes up from open play.
While O'Connell registered fewer key passes (14 v 29) and crosses (57 v 60) than Basham, he created more "big chances" (4 v 1) and delivered more successful crosses (13 v 7) than his fellow overlapping centre-half.
All of this, it has to be re-emphasised, has come from a starting centre-back position.
With his height he is a threat from corners and free-kicks, with all three of his league goals this season stemming from dead-ball situations.
All 26 of his attempts on goal were from inside the opposition box, too, with all but one coming from a set play.
Ben Meakin said O'Connell and Basham were two names that might appeal to Fantasy managers next season:
I would recommend Fantasy managers take a look at those two wide centre-backs, Jack O'Connell and Chris Basham. Both were among the top chance creators/crossers of the ball among centre-halves last season, and Basham himself scored three times from open play (both also contributed set-piece goals).

O'Connell is just a magnificent player all round and probably the one I expect to adapt most readily to the Premier League.

It's also worth noting that we were the joint-best defence in the Championship this season on goals conceded and the clear number one on expected goals conceded (xGC).

We defend superbly as a team and went on a run of seven straight clean sheets in February and March, which included wins over West Brom and Leeds. Naturally, we'll have a harder time of it in the Premier League but if we end up getting decent attacking output from our two wide centre-backs then they'll be good Fantasy value.
Crucially for Fantasy managers, O'Connell is a near-certain starter: he has played 40+ league matches in each of his last three seasons and the five fixtures he missed in 2018/19 were through injury.
After Egan he has the best rate of CBIs in the United backline, while only influential midfielder Oliver Norwood (68.8) averaged more passes per game than O'Connell (54) last season among the Blades' squad – these underlying stats being pivotal on the Bonus Points System.
A pass completion rate of 77.2% would require improvement from a Fantasy perspective, ideally, but it is also perhaps a reflection of just how advanced he often is (i.e. he isn't bolstering his pass completion rate by completing simple five-yard balls in inoffensive defensive positions).
Richard Stearman
Centre-back
Starts: 3 | Substitute appearances: 13 | Goal: 1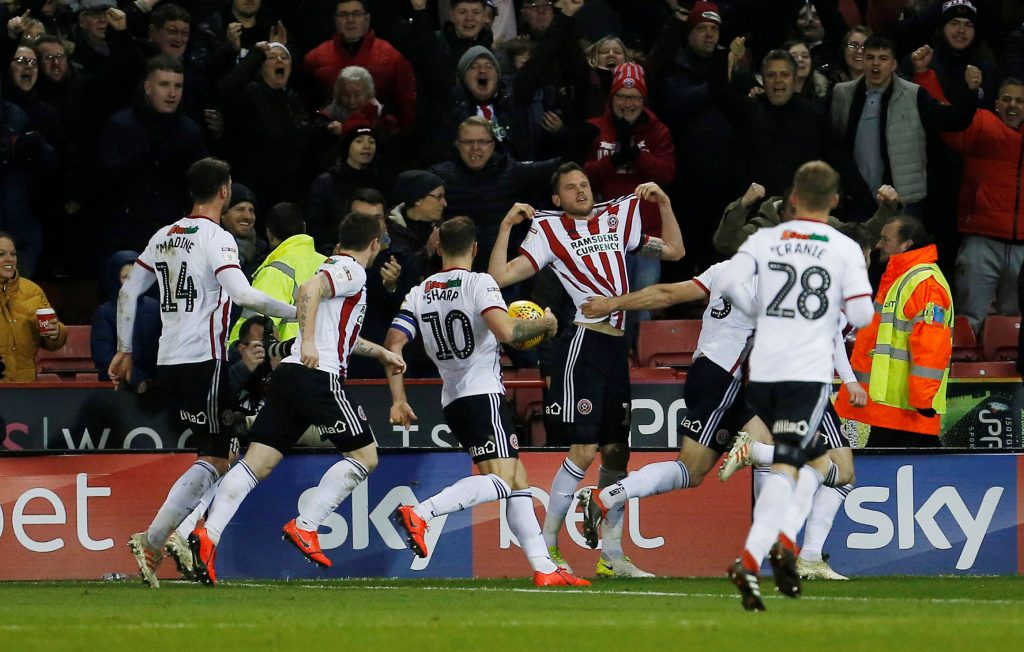 The 31-year-old centre-back will be a name familiar to experienced FPL managers following his three seasons with Wolves in the Premier League from 2009 to 2012.
These days Stearman is very much playing second fiddle to Egan at the heart of the United defence and only started three Championship matches in 2018/19, with just one coming from November onwards.
Not really equipped to be one of the "overlapping" centre-halves either side of Egan, Stearman's first-team opportunities are essentially limited to when the Irish stopper is unavailable – something that hasn't happened much in 2018/19.
The former Wolves centre-half was sent on as a substitute on 13 occasions last season, mostly to help bolster the backline when United were defending a narrow lead.
Goalscoring isn't his forte, with his one strike of the season – the winner against Middlesbrough in February – coming from his only attempt on goal of 2018/19.
Stearman has only six league goals to his name in the last nine seasons.
The former England under-21 international has one year of his contract remaining and may be kept on at the club for his experience but Wilder will surely add to his options in defence over the summer and pitch-time will likely be limited.
A £4.0m price in FPL beckons, so he could be in "bench fodder" territory should he remain at Bramall Lane.
George Baldock
Right wing-back
Starts: 26 | Substitute appearances: 1 | Goals: 1 | Assists: 2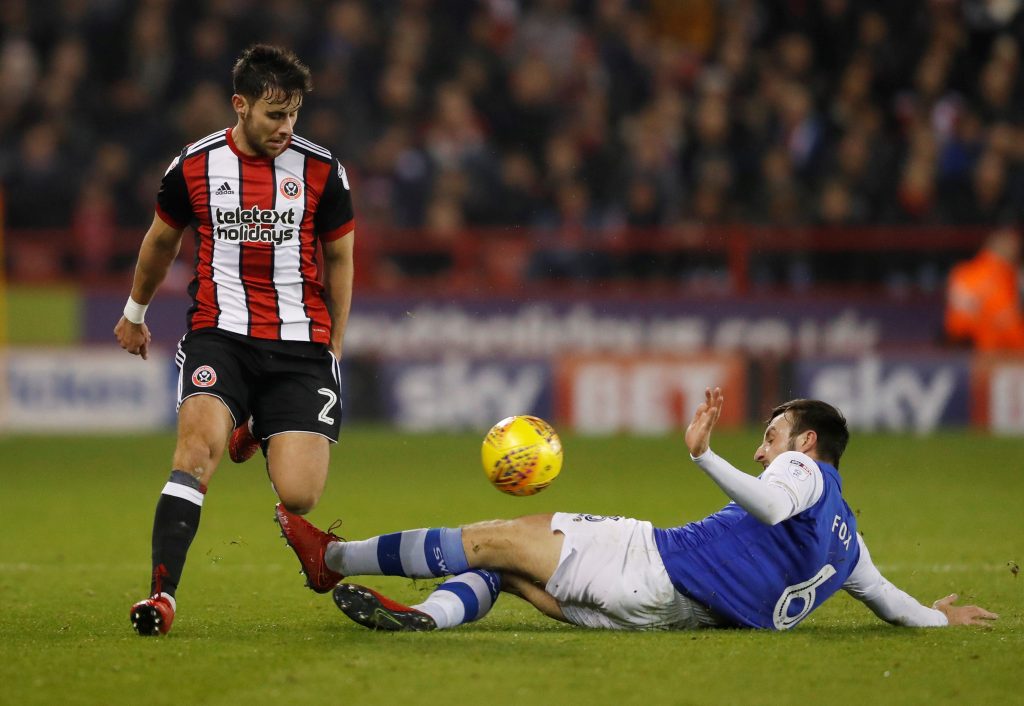 A right wing-back who is perhaps more Javier Manquillo than Matt Doherty, Baldock is an all-action defender with plenty of heart and energy but who arguably lacks the same end product that team-mate Stevens offers on the opposite wing.
After a stop-start beginning to 2018/19, Baldock established himself as a first-team regular on the right flank in early November and has kept Kieron Freeman out of the side since.
Defensively sound, Baldock registered clean sheets (14) in over half of his 27 Championship appearances.
One goal and two assists says much about his attacking output, however, with 2018/19's meagre tally coming off the back of two attacking returns (one goal, one assist) in his debut season at Bramall Lane.
Three United defenders had better rates of shots in the box, while fellow wing-backs Stevens and Freeman created more chances per appearance on average.
With plenty of attack-minded options for FPL managers to choose from in the United defence, Baldock's Fantasy appeal is somewhat diminished.
Baldock even fares poorly when it comes to underlying defensive stats, with his rate of a CBI every 32.2 minutes the worst among the Blades' backline last season.
BladesPod's Ben Meakin reckoned that right wing-back might be an area that Wilder strengthens in this summer but Baldock will likely be in the United squad, at least, for their first Premier League campaign in 12 years.
Kieron Freeman
Right wing-back
Starts: 20 | Goals: 2 | Assists: 4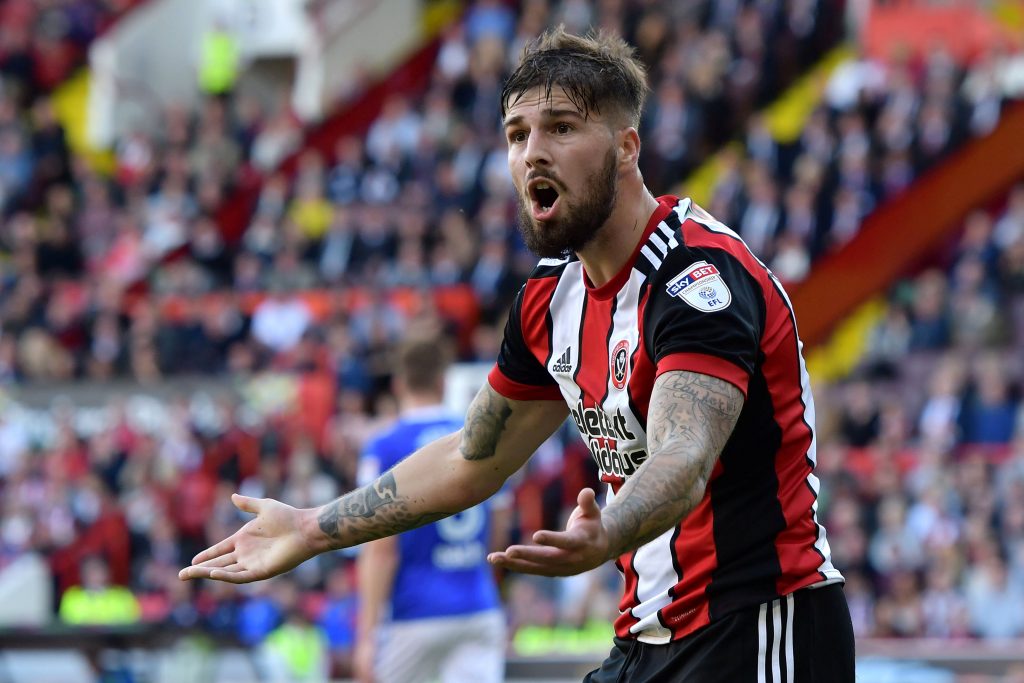 The only Sheffield United player to hit double figures for Championship starts in 2018/19 and not be a regular come May, Freeman was Wilder's first-choice option at right wing-back for much of the first half of the season.
The 27-year-old Wales international, who has been on United's books since 2015, lost his place to Baldock at the beginning of November and has barely featured since, starting only four league matches in the final six months of the season – all of which were either because his positional rival was injured or handed a rest.
The perception seems to be that Freeman has more of an end product than Baldock and indeed that panned out in the attacking returns, with Freeman registering twice as many goals and assists as his challenger for the role on the right flank.
Freeman's chance creation rate (a key pass every 91.9 minutes) was also the best among United defenders.
Freeman's fitness and positional discipline seem to be an issue at wing-back, though, and with the Blades likely to be on the back foot more in the Premier League, that will surely count against him.
The former Derby County defender was even struggling to make the bench in the final half of 2018/19.
If he stays at Bramall Lane, he may be second or third-choice at right wing-back (depending on United's activity in the transfer window) and, like Stearman, could well be another £4.0m FPL option.
Enda Stevens
Left wing-back
Starts: 45 | Goals: 4 | Assists: 6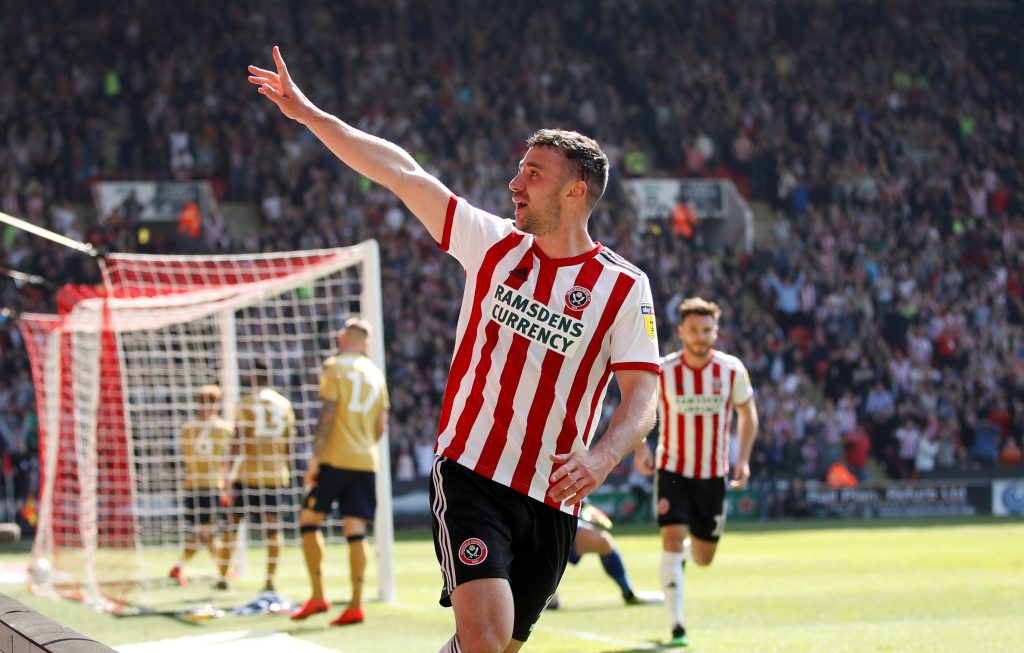 Perhaps the most eye-catching Sheffield United candidate in FPL next season based on their output in the campaign just gone, wing-back Stevens was directly involved in ten of the Blades' league goals in 2018/19 and registered 20 clean sheets along the way.
All four league goals that Stevens himself scored came in the final half-dozen matches of the season and the nature of three of these strikes – goals against Birmingham, against Forest and against Stoke – were typical of the all-action wing-back: the Ireland international getting well forward to support the United attack from the left flank, overlapping against Forest and Stoke and underlapping against Birmingham.
The goal against Hull was slightly different in that it was a header from a Baldock cross but it again came courtesy of a dart from Stevens into the Tigers' box: all four of the United left wing-back's goals came from inside the opposition area, as did 28 of his 36 shots.
As is the case with Baldock and Basham on the opposite flank, the presence of overlapping centre-half O'Connell means that Stevens is often pushed infield into more threatening positions during open play.
Of United's first-choice "back five" (if we can call it that) at the end of the season, Stevens had the best minutes-per-shot (111.8) and minutes-per-key-pass averages (103.3).
Those figures are not overly eye-catching when put in context, though: Matt Doherty averaged a shot every 68.4 minutes and Sead Kolasinac created a chance every 64 minutes, to give two examples of similar Premier League players from 2018/19.
Should FPL be consistent and list Stevens as a defender (as is the case with Doherty), it might be that his attacking threat sees him priced up at an off-putting £5.0m (as was the case with Barry Douglas and Ryan Fredericks in 2018/19 and Tommy Smith in 2017/18).
Smith is a cautionary tale, having registered 14 attacking returns in Huddersfield's promotion-winning season and then gone on to record only one assist in 2017/18.
Should Stevens be priced up at £4.5m then he would be an interesting prospect for when United's fixtures turn for the better.
If the Irish wing-back is a more expensive proposition, then O'Connell might be the go-to route into the Sheffield United backline given his assist potential from open play and goal threat from dead-ball situations.
Other Options
Martin Cranie, who deputised at right centre-half in the second half of the season and started nine Championship fixtures for the Blades, was among five players released at the end of the 2018/19 campaign.
Left-back/wing-back Daniel Lafferty, who played only 18 minutes of Championship football for Sheffield United last season before joining Peterborough United in January, was the other defender among that quintet to be let go.
Centre-backs Jake Wright and Ben Heneghan remain at the club (at the time of writing) but have both been transfer-listed.
Heneghan has just spent a year on loan at Blackpool, while veteran stopper Wright didn't even make the bench once all season.
Kean Bryan, a signing from Manchester City in August of last year, was a substitute on just two occasions in the league in 2018/19 and wasn't used in either match.
The left-sided centre-back's one senior appearance was a fairly disastrous one, with Bryan part of a United side that slumped to a 1-0 home defeat to non-league Barnet in the third round of the FA Cup.
Marvin Johnson was brought in on loan from Middlesbrough in August 2018 and went on to make three Championship starts plus a further eight appearances as a substitute.
A winger by trade, Johnson has deputised for Stevens at left wing-back this season but hasn't particularly impressed and it looks extremely unlikely that Wilder will revisit a move for the 28-year-old Brummie over the summer.