Mohamed Salah has made it into our Team of the Season for the second successive year.
It was always a tough ask for the Egyptian to emulate his 32-goal debut season at Anfield and the Liverpool winger indeed fell ten goals short of his tally in 2017/18.
Salah also finished the season just gone with 44 fewer Fantasy Premier League points than he managed in his record-breaking campaign.
Nevertheless, Salah was still the leading points-scorer in FPL, was the co-recipient of the Golden Boot and banked more attacking returns (34) than any other Premier League player in 2018/19.
The Egypt international was only the fourth-most-popular midfielder in our end-of-season poll, having gained 15.42% of the vote:
| | | |
| --- | --- | --- |
| Player | Number of votes | Share of vote |
| Sadio Mane | 1,066 | 19.73% |
| Raheem Sterling | 1,054 | 19.51% |
| Ryan Fraser | 868 | 16.07% |
| Mohamed Salah | 833 | 15.42% |
| Eden Hazard | 656 | 12.14% |
| Son Heung-min | 353 | 6.53% |
| Diogo Jota | 229 | 4.24% |
| Gylfi Sigurdsson | 121 | 2.24% |
| Luka Milivojevic | 118 | 2.18% |
| Richarlison | 58 | 1.07% |
| Paul Pogba | 47 | 0.87% |
The Statistics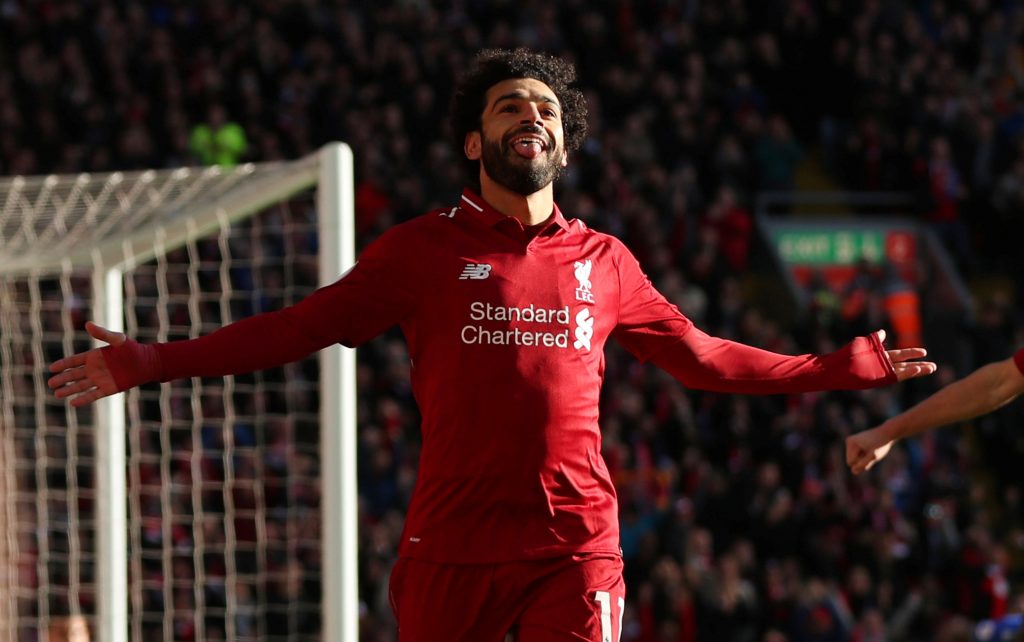 Raheem Sterling (£11.7m) was the only outfield player to score at a better rate of points per match (6.88) than Salah (6.82) last season but there was little to separate the premium midfield pair.
Starting 2018/19 at £13.0m in FPL, Salah was never likely to scoop any award for best-value Fantasy asset.
There were 25 FPL midfielders who had a superior rate of points per million spent, with fellow premium options such as Sterling, Eden Hazard (£11.0m) and Sadio Mane (£10.3m) also representing better value for money based on that statistic.
While his goals tally was down on the previous campaign, Salah matched 2017/18's total of 12 assists in the season just gone.
Bonus points remained relatively elusive, with 25 FPL assets banking more than Salah (18) last season.
On just one occasion (the 1-0 win over Brighton in Gameweek 22) did Salah bag any bonus points without registering more than one attacking return first.
Richarlison (£6.4m) was the only FPL midfielder who had a worse minutes-per-baseline-BPS average (19.3) than Salah (18.7) in 2018/19, with the Egyptian the worst offender in his position for shots off target, dispossessions and big chances missed.
Gerard Deulofeu (£5.7m) was the only Fantasy midfielder to be caught offside on more occasions than Salah.
As was the case in 2017/18, Salah dominated on the underlying attacking statistics front.
No FPL midfielder had more goal attempts, shots in the box, efforts on target, big chances or penalty box touches than the Egyptian last season.
Salah was ranked tenth among Fantasy midfielders for key passes and joint-third for big chances created.
Salah was generally a more consistent and explosive performer at Anfield but the home and away split was less pronounced than with Mane.
| | | |
| --- | --- | --- |
| | Home | Away |
| Total points | 147 | 112 |
| % of points | 56.76% | 43.24% |
| Points per match | 7.74 | 5.89 |
| Double-digit hauls | 5 | 3 |
| Blanks | 6/19 | 9/19 |
There was only one double-digit return against a "big six" side, meanwhile, with Salah blanking in seven of his ten league appearances against the top half-dozen clubs.
Season Recap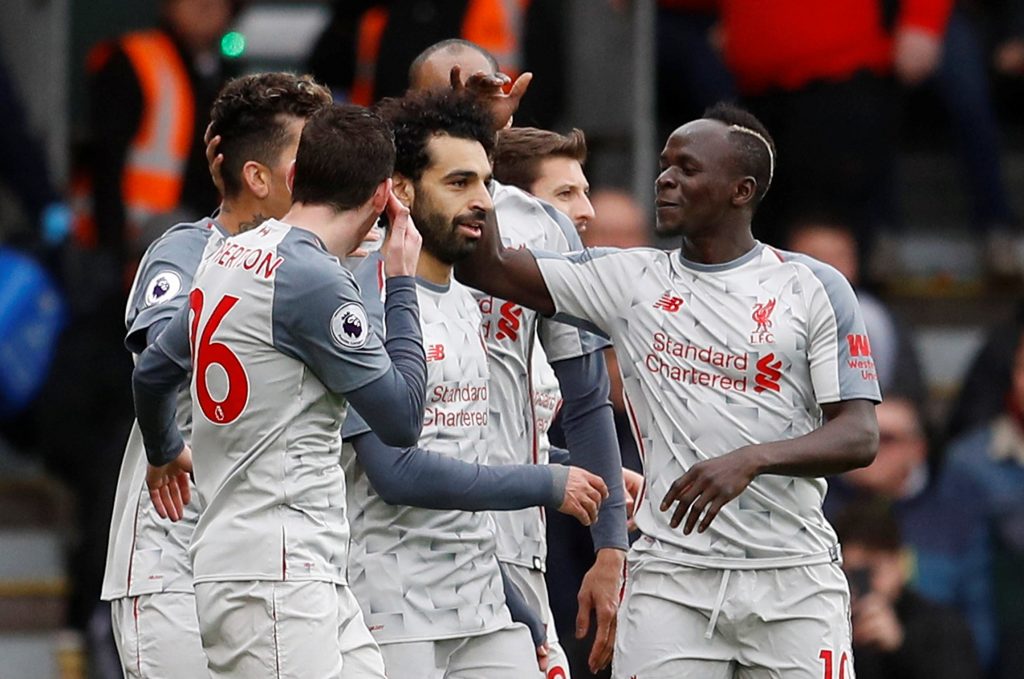 Salah was Mr Consistency at Anfield in the opening few months of the campaign, registering attacking returns in five of his first six home league matches (the exception being the 0-0 draw with Manchester City in Gameweek 8).
There wasn't the same output on the road: a brace of assists at Crystal Palace in Gameweek 2 being followed by blanks in four of Liverpool's next five away matches.
Salah recorded 15 double-digit hauls in 2017/18 but there was only one return of 10+ points in the first 15 Gameweeks of the season just gone, with the Egyptian involved in three of Liverpool's goals in the 4-1 win over Cardiff in late October.
Liverpool's talisman was certainly ticking by after the first four months of the season, averaging exactly six FPL points per match, but the explosive returns were few and far between.
That all changed in December and January, with Salah banking six double-digit hauls in the space of eight Gameweeks.
A hat-trick and three bonus points against Bournemouth in Gameweek 16 was the high point of Salah's FPL season, while there were three successive 12-point returns in Gameweeks 18 to 20 and another brace of double-digit hauls at the beginning of 2019.
Just over a third of Salah's FPL points for 2018/19 were scored in this eight-Gameweek period.
Salah's timely 19 points against Huddersfield in Gameweek 36, when many Fantasy managers were deploying their Triple Captain chip, turned out to be his only double-digit haul in the final 15 Gameweeks of the season, however.
A run of one attacking return in six matches from Gameweeks 24 to 29 represented Salah's leanest spell of the season, although the Egyptian bounced back to some extent with five goals, four assists and only two blanks in the final nine Gameweeks of 2018/19.
Ownership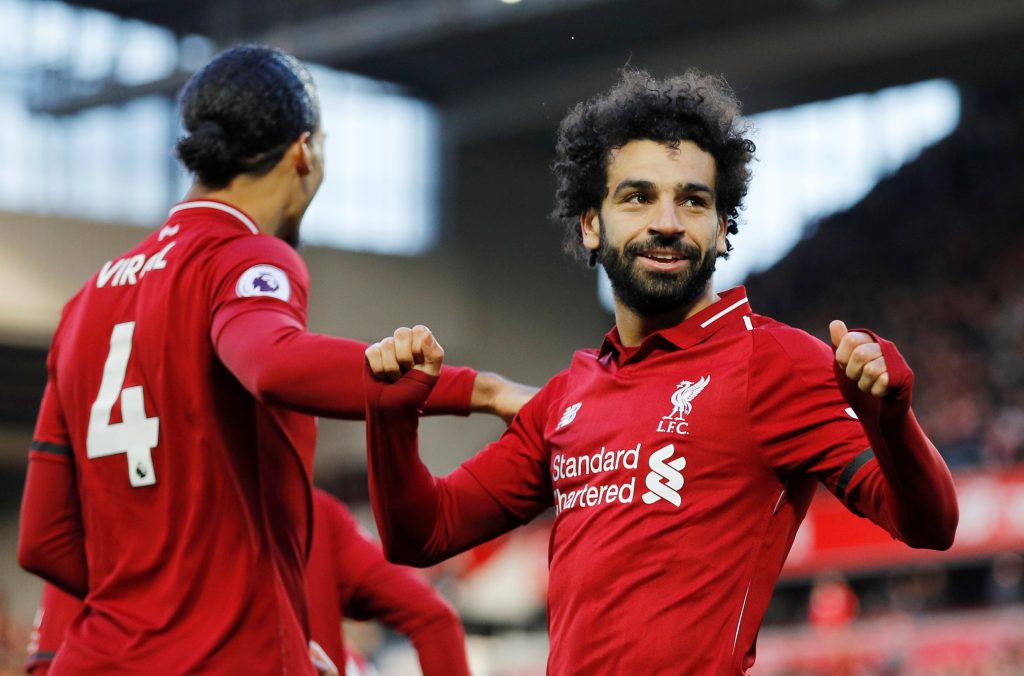 The £4.0m starting price hike wasn't a deterrent to many Fantasy managers as Salah started the season in just under 2.5 million squads, with that figure almost reaching three million in Gameweek 4 before a run of five successive Gameweeks in which the Egypt international suffered a net transfer loss.
Salah's price and ownership bottomed out in Gameweek 9, with the-then £12.8m-rated Egyptian remaining in just under 1.7 million FPL teams.
Salah's ownership and price never dropped below two million and £13.0m respectively from Gameweek 10 onwards, however.
The Egyptian's aforementioned purple patch in December and January saw his ownership steadily increase for six successive Gameweeks, only for the subsequent dry spell to coincide when Salah's ownership (over three million) and price (£13.6m) were at their highest.
The final seven Gameweeks of the season saw Salah's ownership hover between the 2-2.5 million mark, with his price settling at £13.2m in Gameweek 38.
The Prospects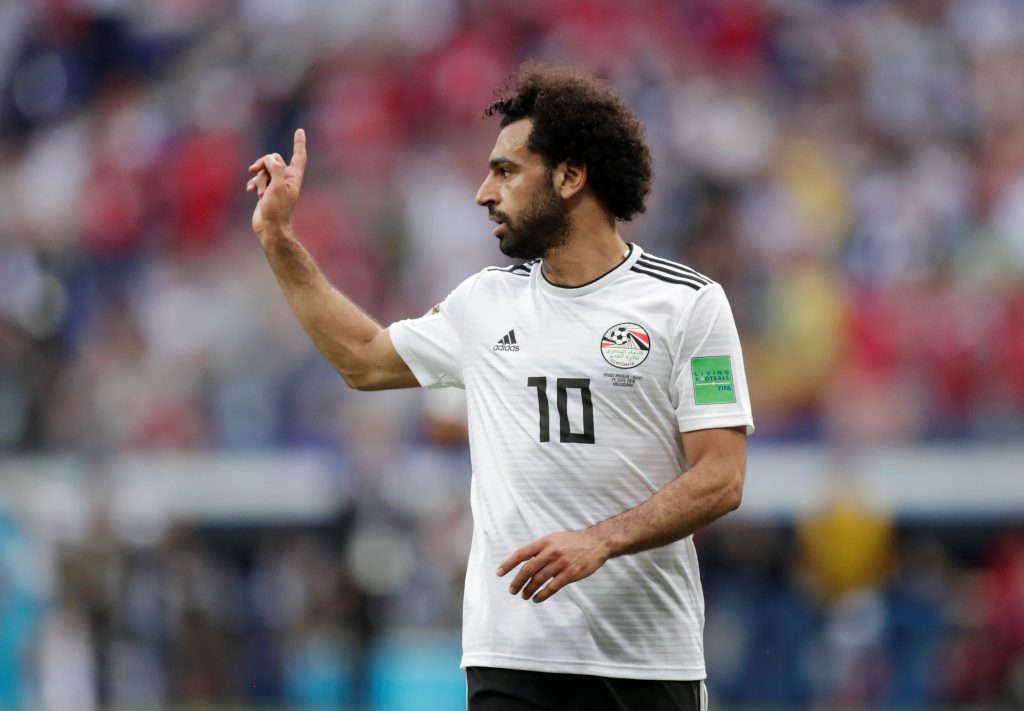 While Salah again finished as the top-scoring Fantasy asset of 2018/19, the Egyptian wasn't streets ahead of Hazard, Sterling and Mane and there perhaps should be questions over whether the Liverpool man should be priced at £2.0m more than his fellow premium midfielders next season.
A narrowing of the gap may come in the form of a price rise for Sterling et al but Salah could feasibly be moved down to £12.5m if FPL are feeling generous, given that the Egypt international scored 44 fewer points last season than he did in 2017/18.
A positional change in FPL looked on the cards given that Salah spent much of the middle third of the season playing as a central striker but the Egyptian's run of starts on the right flank from Gameweek 25 onwards may mean that he has a stay of execution as a Fantasy midfielder for another season at least.
Salah's form as a winger is another matter, however: in 25 starts on the right flank, the Egyptian only recorded one double-digit haul (versus relegated Huddersfield in Gameweek 36).
There are two other topics of debate concerning Salah that we also mentioned in our Team of the Season article on Mane.
The first is the Egyptian's role as deputy penalty-taker at Liverpool.
James Milner (£5.6m) is the Reds' first-choice option for spot-kicks but how much of a part the veteran midfielder, who turns 34 midway through 2019/20, will play next season remains to be seen, with Naby Keita (£7.4m) showing form towards the end of 2018/19 and Alex Oxlade-Chamberlain (£6.4m) returning to fitness.
VAR is being deployed for the first time in the Premier League next season and there may well be positive ramifications for those players who are taking penalties for their clubs, such as Salah – although the impact of video technology on other top-flight divisions across Europe hasn't been as marked as it was at the World Cup last summer.
There are some cynics who would also argue that Liverpool wouldn't have been awarded a handful of their penalties last season, had VAR already been in operation.
One final consideration for the first few weeks of next season is Salah's involvement in the Africa Cup of Nations this summer.
The four-week-long competition, which is being held in Salah's native country, starts on June 21 and finishes on July 19.
Should bookies' favourites Egypt progress to the last four of the competition, then they will have played seven competitive matches over the summer ending with a final or third-place play-off in mid-July – three weeks before the start of the Premier League season.
There may, therefore, be some understandable concern over Salah's match-readiness come Gameweek 1 in 2019/20.