Swansea sign a new left-back as a replacement for the injured Neil Taylor. Abou Diaby is a worry for Arsenal after sustaining a muscle injury, Seb Larsson is keen to cement a central midfield role for Sunderland, while West Ham admit Andy Carroll is set to be sidelined for Saturday's trip to Norwich:
Michael Laudrup's search for a new left-back ended yesterday with the news that Dutch defender Dwight Tiendalli has signed for Swansea until the end of the season. The new boy spoke to the club's official website upon completion of the move..
"I'm looking forward to working under Michael Laudrup, who is a massive name in football, and showing him what I have to offer. I'm sure I will fit in very well because I share the same philosophy as the club. Having started my career in Ajax's Youth side, I see the style of play here is one that has a real Dutch and Spanish mix, and that will really suit me. I can't wait to work hard in training and try to force myself into the starting XI."
The move now raises real question marks over the acquisition of Ben Davies as a cut-price route into the Welsh club's defence. With regular left-back Neil Taylor out for the season, Davies was pencilled in as a possible transfer in ahead of (EVE, RDG, WIG) in the next five Gameweeks but with Laudrup bringing in his own man, it's a case of wait and see with this one. If Tiendalli can nail down a regular role, his price across the Fantasy games will be eagerly anticipated.
Still in the Swans' camp and Laudrup has again expressed his surprise at the red card dished out to Chico in the 2-2 with Sunderland, admitting that both he and the player will need to adapt to English referees..
"I think if Chico made that challenge ten times, given the place where he was on the pitch, nine times he would get a yellow card with only one red.He knows that he went high with his leg, but I know he did not do it to hurt the opponent…Chico is aggressive, but that is like a lot of the players over here…Chico was shocked that he got sent off and then he was shocked again to get a three-game ban, because that's different too…We are all learning every day, and that's a good thing."
Chico will be missing from Swansea's next two league matches as he serves out his ban – opening the way for Alan Tate to slot into the defence as his likely replacement. Like Davies, Tate could tempt short-term investment – he is priced at 4.0 in the FPL, with Sky Sports making him available for just 3.6.
Abou Diaby is out of France's game against Belarus later this evening. The national team coach, Didier Deschamps, admitted:
"Diaby took a bad shot and he has muscular discomfort. He is not free in his movements."
The news is a real worry for Arsene Wenger, given the midfielder's recent form. The opening three Gameweeks have quickly shown just what a fully-fit Diaby can bring to the Arsenal first XI, with Alex Song's departure to Barcelona quickly forgotten. Given Diaby's injury history, it's impossible to speculate with any sort of certainty here – any possible absence is likely to benefit Aaron Ramsey or Francis Coquelin in the double-pivot alongside Mikel Arteta.
Wenger received some mixed news concerning his forwards yesterday – Theo Walcott is out of England's game with Ukraine due to sickness, while Olivier Giroud is fit for France after recovering from a muscle problem. Yet to find the net this season, Giroud has been transferred by just over 1,000 Fantasy Premier League (FPL) managers ahead of a home game against Southampton, while Santi Cazorla and Lukas Podolski have received a combined 93,000 – highlighting just how little faith we have in Giroud right now. According to the Frenchman, it won't be long before he's amongst the goals:
"I've been freezing up a little bit just when I've been about to pull trigger and that's exactly what happened in my first few matches for France. I'm not too worried about it, because I've been scoring in training and I feel pretty comfortable being a part of this team. I just need to not think about things too much, so that I feel as relaxed as possible when the time comes to stick the ball in the net."
Paul Lambert has a selection dilemma at left-back on his hands for next Saturday's home showdown against Swansea after summer signing from Middlesbrough Joe Bennett revealed he has returned to training. The Villa boss handed Eric Lichaj the chance to impress at Newcastle in Gameweek 3 but with Bennett recovering from an ankle knock, he may reassess the situation, with the midlands club still to register a clean sheet this season.
Jonny Evans has allayed any injury fears after earlier reports suggested he was a doubt for Northern Ireland's match with Luxembourg this evening. The centre-half revealed he has shrugged off the ankle problem picked up early on against Russia on Friday:
"I have only played one reserve game for United this season after having the surgery in the summer so, to be honest, it was just good to get back on the pitch. But I felt my ankle after about five minutes. It was the same one I had surgery on in the summer but I got a heavier strap put on it and I was able to carry on for the second half. I was disappointed I felt pain so quickly in the game but if I am being honest, I always expected I would feel a little pain – just not that early. After a couple of painkillers it did feel a bit better and if anything I felt stronger as the game went on, but like I say, I had a heavier strapping on then."
Evans' return is likely to hand Sir Alex Ferguson a defensive quandary for the visit of Wigan next weekend. With Rio Ferdinand fit to start alongside Nemanja Vidic for the previous match at Southampton, United had a natural pair of centre-halves for the first time this term, having previously relied on Michael Carrick to drop back from midfield. Vidic, certainly, looks nailed-on as a first-choice option but Evans and Ferdinand could well cancel each other's potential as Fantasy prospects if Ferguson decides to rotate them. Ferguson did, however, indicate that he was looking to establish stability in the centre of his defence, suggesting that Vidic and Ferdinand will be given the opportunity of sustained starts, injury permitting. The right-back position could still be profitable for Fantasy managers: Phil Jones and Chris Smalling both still sidelined, Rafael's potential as a cheap route looks appealing, though it's still unclear how much his manager rates his defensive qualities ahead of trips to (liv, new, che) in the next six.
Seb Larsson has admitted he is keen to establish himself in the heart of Sunderland's midfield. The Swede has switched to a central position due to the arrival of Adam Johnson and is more than happy to continue there:
"I've really enjoyed it there. All three games so far I've featured there, the two Premier League games and in the cup. It just takes a bit of getting used to. I played there a lot when I was younger. But it's a position that I will hopefully play a lot more. I think it can be fun. There's a bit to learn about positioning and when to hold it a bit more rather than going forward. I'd like to see myself as being able to dictate the play rather than bombing on all the time."
Larsson's delivery from the flank was a real selling point from a Fantasy perspective and while a move away from a wide position should limit his potential for crosses, his set-piece duties came to the fore against Swansea last time round. With the predatory Steven Fletcher installed up front, Larsson still provided an assist for his 7% FPL owners, drawing him level with James McClean on eight points.
An article on West Ham's official website indicates that Andy Carroll is unavailable for selection ahead of the club's Gameweek 4 trip to Norwich. The club gave a couple of hints on the player's problem with the following two comments..
"While the manager will have to make at least one change in the striking department…While Andy Carroll continues his rehabilitation from a hamstring injury…."
Both statements certainly indicate Carroll is out of the Canaries match – a real blow for Sam Allardyce, with Carlton Cole looking likely to be installed as the focal point in the Hammers' 4-3-3. With nothing definitive on the length of injury, Allardyce will be desperate for a quick return for Carroll – the next six Gameweeks affords his side home games against Sunderland and Southampton and trips to Wigan and QPR. The Hammers could well be in a position to prosper, though whether Cole's presence will have quite the same effect as Carroll's is perhaps debatable.
Is there any Ade love round here? I could do with a Ade drinking buddy.

Sat on the Ade train, lots of people have gotten off, but I brought a ticket for the whole journey... Still at least there is more leg room.

I am considering dropping RVP for him if he performs next week. If I use WC will do it.

Big call. Getting off the packed RVP Express to come onto the Ade Milk Train. Yes, we have lots of seats and could do with some company to engage in some small talk. If you come, bring food and water please!!!

I thought you were too good for the advice of "sheep"

Now now, don't be such a meanie!

I was not asking for advice per se. I have been sat on the front of the Ade Milk since gw 2. Just wanted to know if there were any passengers left in any of the other carriages. It's cold and wet here, I need some food and drink.

I wanted him, but I don't trust Andre. If he starts to perform, I will bring him in for sure.

Well in that case, I'll rub the dust off the seat next to me 😀

We will have our very own carriage! Bring Ade posters and Ade mugs and a Ade kettle.

well it looks like. too bad (Cashley owner here)

Whats going on with Chelsea and Southampton GW17? They appear to have a blank.

Another Chelsea double on the cards?

*Diogenes

The founder of Cynicism.

A. Morrison + Ba

Or

B. Ben arfa + Long

For gw 5-7

@ The Beard

Shalkes regular keeper is injured and Unnerstal has started all games for them so far and shalke are 4th in the league so they are doing well with him. Hildebrand is likely back at some point, but I see Him getting at least 2-3 games in the UCL as the knee injury is pretty serious.
http://blogs.bettor.com/Lars-Unnerstall-willing-to-prove-himself-a186682

3.0m is the main point mate 😉 Thanks as always keep up with the good work

Off topic but why would Rory who if from NI be representing anyone bar TeamGB at Rio 2016?

Do they have Golf in the Olympics?

in 2016 they will. Just read up that Rory is eligible for both Ireland and Britain. However he stated that he sees himself more British than Irish, and the popular opinion is that he will opt for TeamGB.

2 Reasons.

1:He's entitled to dual nationality
2: He has been registered with the Irish Golfing Association (or whatever it's called) his entire career.

But I agree. I don't see why there should be any uproar from either side. It's entirely his decision.

I just read up about that. I agree it is his decision at the end of the day. I was just surprised when he had to release a statement about it.

All over twitter. Someone got Andres notes. This looks like is gonna be the first 11 😉 Good news are that Ade starts 😆

Ljoris
Dempsey Gallas Dembele Bale
-----------Friedel, Ade -------------
BAE-------------------------Walker
---------------Dawson--------------
-----------Vertonghen-----------------------

Reasons: Dempsey has been given no 2 shirt. Bale is clearly better at left back 😛 Friedel can't be dropped due to good performances later. Ade needs to learn playing high defensive line and BAE and Walker will cut inside ala Swans wingers. Dawson has surprised start due to his goal threat from set pieces and his loyalty and of course the one who scored 10 goals last year in the very very tough and defensive league, Dutch Eredivise 😀 😛 😆

Anyone could any better? I mean he is the genius. The cream of the cake is Dembele connecting the back with midfield and attack that is why he is brought in there. To play the role like in the Porto days when they played against Beira Mar, Gil Vicente... etc

See, he could have been a big hit at The Bridge if only he managed to get JT up front.

JT was always upfront with .... hahaha u know who

I'm glad I'm on a wildcard so I can take advantage of this inside information 😉

Moving to London in 2 days and haven't packed anything yet.

I hate packing and I can't be arsed.

I would feel wrong telling you lot tomorrow (I probably will anyway) but wish me tomorrow. I turn 24.

I wish you a very happy tomorrow.

Hi there, my original WC team became pretty standard :/
Anyway, still can't decide who to put in to partner Baines in defence. Was thinking of Vermealen and two more 4.0m defenders to have another heavy hitter or Koscielny, Saylor/McAuley and Cuellar for better chance of cleenies. Anyone of you can help me to decide?
Rest of team is:
Begovic, Jussi
Baines, Demel _____, _____, _____
Hazard, Cazorla, Ben Arfa, Michu, Guthrie
RVP, Tevez, Lambert

Thx

Has this international break at long last dispelled the myth that it is best to play your wildcard during international breaks due to price changes? As always the majority of transfers happen just after one gameweek ends and just before the other one begins meaning that it makes very little difference if there is one week or two weeks between gameweeks.

This has always been the case and yet people always advise to wildcard during these breaks. The only real advantage is to have the wildcard for injuries whilst players are playing for their countries.

Golf Majors: Last 5 years Winners

Ireland 7 England 0 (Faldo 1996) Scotland 0 (Lawrie 1999)

Interesting numbers!

You do realise NI and ROI ae different countries right! 😉

Please RMWCT.

Foster, Begovic.
Baines, Cuellar, Hughes, Clark, Demel.
Hazard, Michu, Cazorla, Pienaar, Maloney.
Van Persie, Tevez, Berbatov.

Any advice, criticisms appreciated thanks.

Would you rather:

Ben Arfa, Jenkinson, Rafael, McAuley

or

Nolan, Baines, Gibbs, Clark/Reid/Hughes

?

First to 5 wins 😀

Krul, Jaaskelainnen
Clyne,McCartney, Baines,McAuley, shawcross
Michu, Fellani, dyer, hazard, toure,
Tevez, torres, Ba

how can i make this team better and how would do people rate this team all reply are really helpful

How about a bit of a RMT for a first time FPL convict?

Ruddy (Cech)
Hangeland Clark Cuellar (Saylor Demel)
Hazard Michu Kagawa Pienaar Snodgrass
Tevez RVP (Graham)

No WC yet but have taken two hits the past two weeks. Currently on 206pts and looking at downgrading Cech to Al-Habsi for rotation to fund Baines/Verm in GW7 and Santi in GW8 by downgrading a non performing MID with enough left to upgrade Graham. All turns to shite I can WC in the GW7 break.

Great site and great banter guys!

hi guys, i'm new here
can you tell me your thoughts on my new WC team:

Jaaskelainen/Begovic
Ivanovic - Rafael - McAuley - Baines - (Demel)
Michu - Hazard - Cazorla - Nolan - (Guthrie)
(Pogrebnyak) - RVP - Tevez

or is it worth keeping Dyer + Yaya instead of Guthrie and Cazorla?

Foster (Begovic)

Ridgewell Baines Cuellar (Demel Clyne)

Hazard Michu Cazorla Yaya Toure (Guthrie)

RVP Tevez Lambert

thoughts?

Doubling up any team's defense is dangerous, including WBA

Why are people calling them "The Ukraine" and not "Ukraine"? What am I missing?
Scout Picks
2014/15 Team of the Season
Clyne

Ivanovic

Terry

Bertrand
Cresswell

Sigurdsson

Giroud
From the Community…
Comments
Hot Topics
Articles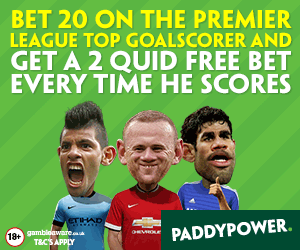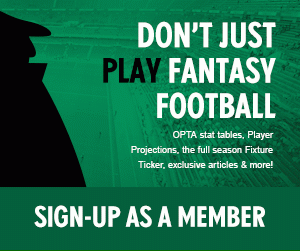 "All players will blank a few times during the season. When almost all do it in the same Gameweek, it is tough to take, but that's just the dark side of probability."

Abreu 42 Community regular