There's a new approach to our weekly look at the Sky Sports game this season. This time out, we'll be assessing the previous week's data – including which players picked up Man of the Match (MoTM) bonus points – and current market trends before examining the forthcoming Gameweek to present a recommended captain strategy.
Gameweek 1 Man of the Match Awards
Firstly, let's take a look at the stand out performers from last weekend's fixtures and, in particular, the allocation of the valuable Man of the Match award (worth 5 points).
| | |
| --- | --- |
| Fixture | MoTM |
| Liverpool vs Stoke | Daniel Sturridge |
| Arsenal vs Aston Villa | Gabby Agbonlahor |
| Norwich vs Everton | Ross Barkley |
| Sunderland vs Fulham | Brede Hangeland |
| West Ham vs Cardiff | Mohamed Diame |
| West Brom vs Southampton | Luke Shaw |
| Swansea vs Man Utd | Robin Van Persie |
| Tottenham vs Crystal Palace | Paulinho |
| Chelsea vs Hull | Oscar |
| Man City vs Newcastle | Edin Dzeko |
| Chelsea vs Aston Villa | Eden Hazard |
There are few surprises on show, with goalkeepers missing out once again. Asmir Begovic can feel somewhat hard done by after producing a string of world class saves in the 1-0 defeat at Anfield – even so, Daniel Sturridge earned the award from the watching Sky Sports journalist. Elsewhere, the list reveals further bias towards midfielders and forwards, with nine of the 11 allocated to these positions: Luke Shaw and Brede Hangeland are the only defenders on show and both benefited from clean sheets in 1-0 wins.
Gameweek 1 Bonus Points
Four goalkeepers achieved the first set of bonus points from collecting five or more saves. Popular pick Simon Mignolet was the highest scoring keeper overall with a clean sheet, saves bonus and a last minute penalty stop earning him an impressive day one haul of 12 points. Tim Krul, David De Gea and Begovic were the others to register five or more saves last weekend.
In defence, 11 players fetched bonus, six for tackles and five for passes completed – interestingly, no defender earned both with Sunderland's John O'Shea getting closest, missing out by just two successful passes, having won five of his tackles.
As usual, the bulk of the bonus points arrived in midfield with none on show amongst the forwards. There were 22 midfield beneficiaries in total: 11 each for passing and tackling. Chelsea's Brazilian midfielder Ramires was undoubtedly the bonus darling on show. He picked up the passing and tackling bonus in both of his Gameweek 1 starts, bringing his points total to 12 despite failing to register a goal or assist. Ramires earned passing bonus on just one occasion all season in 2012/13.
Liverpool's Lucas and Arsenal's Aaron Ramsey also show a 100% record having earned four bonus points in their first starts.
The Transfer Trends
Top Transfers Out
| | | | |
| --- | --- | --- | --- |
| Name | Team | Value | % of Managers |
| Oxlade-Chamberlain | Arsenal | 5 | 3.79% |
| Luiz | Chelsea | 7.4 | 2.56% |
| Bale | Tottenham Hotspur | 8.9 | 2.31% |
| Zaha | Manchester United | 4.9 | 2.29% |
| Koscielny | Arsenal | 6.9 | 2.26% |
The recent knee injury sustained by Alex Oxlade-Chamberlain has lessened his appeal and led to an exodus with 3.79% of Sky Sports managers transferring him out – more than any other player to date. Laurent Koscielnys red card has seen him ejected by 2.26% managers, while Wilfried Zaha's failure to impact on David Moyes' teamsheet at Swansea has led to 2.29% looking elsewhere.
Top Transfers In
| | | | |
| --- | --- | --- | --- |
| Name | Team | Value | % of Managers |
| Shaw | Southampton | 5.3 | 3.97% |
| Barkley | Everton | 4.3 | 3.89% |
| Rose | Tottenham Hotspur | 4.7 | 2.92% |
| Oscar | Chelsea | 7.6 | 2.58% |
| Hangeland | Fulham | 5.4 | 2.41% |
Luke Shaw's point haul of 15-point man of the match display caught the eye of Sky Sports managers, with 3.97% transferring in the Southampton full back ahead of their home clash with Sunderland. Likewise, budget friendly options Ross Barkley, Danny Rose and Brede Hangeland have all been popular trades going into Gameweek 2 following encouraging opening tallies. From those, Danny Rose looks to have great potential, with a price tag of just 4.7m having seemingly assumed the left-back role at the Lane.
Gameweek 2 Proposed Captain Strategy
Each week we will look ahead to the upcoming fixtures and pick out a couple of captain options, one with the potential for maximum points using a transfer; the other with a view to setting ourselves up for the following Gameweek without using a trade.
Captain Option 1
You have a captain playing in Saturday's fixtures and use a captain change to switch to one taking part in Sunday's encounters. You then use a transfer to change your captain to a player taking part in Monday's match.
Our Strategy:
Christian Benteke → Sergio Aguero → Robin Van Persie
As Chelsea do not feature in Gameweek 3 and United do not play until the following Sunday, you would have to transfer out Van Persie prior to Saturday's matches to have the opportunity for two captains in Gameweek 3. However, with no Monday fixture, there is no option for three skippers.
Captain Option 2
You have a captain playing Saturday and use a captain change to a player playing in Sunday's matches.
Our Strategy:
Christian Benteke → Sergio Aguero
Although you would not have a captain playing in United's meet with Chelsea on Monday, this strategy would be set up perfectly for Gameweek 3, with Man City playing at home to Hull City. This would allow you to make a captain change, without using a transfer, for Sunday's matches.
The Fantasy Football Scout League
Once gain, we're running our own Fantasy Football Scout League this season and, from Gameweek 1, it's topping the Private League rankings. With a £1000 prize to the winner, you'd be mad not to get invovled. To join, visit Sky Sports Fantasy Football and key in League Name: FFScout, League Code: 8000112.
The Fantasy Football Club
If you missed Thursday's show, you can still catch Fenners and Merse this evening at 18:30 Skysports One HD where they will be discussing the previous week's Fantasy Football events with Jermaine Jenas, no less.
RvP or Sturridge or Dzeko to Captain for GW2?

shall i buy cabral what are your thoughts on him (im wildcarding)

If you're looking for a 4.5 mid then I would go for him.

I am keen for a 4.5. I have delph presently as bench fodder. Why Cabral then? I havent seen much talent out there that can get goals for 4.5?

Cabral I've only seen play twice but I was impressed (for a 4.5 mid) with his willingness to shoot.

vs Spurs in pre-season he scored, and was inches away from a second, and then against Fulham he managed 5 shots (a few from unlikely distances - but at least he's having a go) and 2 of them were close calls.

I'm not expecting miracles but at that price nor should I.

Really hope Walcott go's mental tomrw.
Great differential in my work mini league.

he most likely will get one goal and assist at best

Is that all?

10 plces left !!!!!!! 15974-555156 h2h league please

will anelka drop b4 tomm kick off ful v ars ?

Can anyone see where I can save an extra 0.5 to get another 4.5 keeper in whilst keeping four decent defenders?

Boruc Harper
M Turner Coleman Mbiwa Collins Chester
Barkley Snodgrass Ben Arfa Walcott Silva
Sturridge Soldado Van Persie

take out rvp bring in aguero

Hmm hadn't even considered him until now, I guess he is as about as nailed on as any City striker so that has certainly given me something to think about.

Reply fail gah.. Snoddy to Sinclair perhaps?

Sturridge > giroud
Walcott > coutinho

Saves u 1mil

I had that before but everyone in my mini league has Coutinho Giroud so thought the Walcott Sturridge differential would be more beneficial for me. Still could go that way in the end.

Repost, posted bottom of last page...

Thoughts?

Boruc
Zaba. Coleman. Toure
Hazard. Walcott. Coutinho. Mirallas
Soldado(c). Benteke. Dzeko

Subs. Foster. Chester. Jedinak. Ward

just as long as we all know that lukaku/haz will get goals tomorrow ..... its written in the stars

Definitely won't, maybe Monday though

bloody schedule nazi

Silva going up in price tonight. Better get rid of Hazard and ride the increase with his favorable
schedule.

Snodgrass > Sinclair perhaps?

This GW Captain Analysis -

RVP - Home to Chelsea, usually scores in big games, but stats from last season suggest he is more effective playing Away against the top 5 teams and Liverpool (2 Goals 1 Assist at Home, 5 Goals 1 Assist Away).

Benteke - Home to Liverpool, been in outstanding form in both pre-season and his first 2 games. 3 Goals and 1 Assist against them last season, more than any other player. 8 Goals in his last 8 home games

Walcott - Away to Fulham, good pre-season and outstanding against Fenerbahce. Fulham's left side not defensively strong with Taarabt and Briggs. However could be fatigued after Wednesday nights game.

Mirallas - Home to West Brom, Everton have dropped only 4 points out of 21 from Home meetings. West Brom have only won 1 of their last 10 premier league games and look as if they may carry on that poor form. Mirallas scored 2 in his last premier league home game against West Ham, but that was his only goals in the Premier League in over a month.

Sturridge - Away to Villa, he has scored 7 Goals in his last 6 Premier League appearances, and Villa have conceded a goal in each of their last 11 home games. The last time Sturridge made an appearance against them he scored 1 and set up 1, but that was in March 2012.

Aguero (Take note on team stats if considering another Man City player) - Away to Cardiff, and after a lackluster display against West Ham, many will think Cardiff will be an easy picking for points. Only 12 of Aguero's 36 goals for Man City have come away from home, and he has also failed to score in consecutive Premier League appearances in 2013. Man City won just 1 of their 3 Premier League away games against promoted teams last season, and Cardiff have only lost 1 of their last 12 home games in league competition.

Soldado - Home to Swansea, scored a brace through the week against poor opposition, but he will have more match fitness. Fatigue may be an issue but Spurs don't play til Sunday afternoon. Soldado has scored 11 goals in his last 9 appearances in league competition. Spurs have won 9 and only lost 1 of their last 13 Premier League home games. Swansea have only won 1 of their last 9 away games.

That will do me, bit longer than I wanted it to be, but hope it helps on anyone who can't decide on who to make captain.

As you wish:

Lambert - Home to Sunderland, Southampton have scored only 3 goals in their last 6 Premier League matches. Sunderland have lost 6 of their last 7 away games. Lambert has scored 29 out of 29 penalties he has taken for the Saints and is also the top scoring Englishman in the Premier League since the start of last season.

Cheers.Only 3 in there last 6. Nice stat but not for Rickie!

No probs, there are plenty of safer options this week though especially with Osvaldo coming in

I only have Walcott and Sturridge of the above and not that convinced by either's fixture

Zaba but i won't C him. I do have Mirallas actually but not sure about captaining him. May opt for Walcott

Sturrdge could be good though looking at his stats, or Zab could have the chance to get forward and get a clean sheet but I don't think Mirallas is a great choice

Ok:

Kolarov - Away to Cardiff, Kolarov won't play and is a great choice of captain for anyone who likes to make sure they score minimum points this Gameweek, unless you have a good vice captain That's all I have

Never trust the Guardian squad sheets

Bit surprised also that it has Garcia has a starter - my opinion is that Pellegrini will start with two strikers but the question is which two.

What players are most likely to rise today

Hard captain choice this week, not even got a gut feel on which one to go with...

* Soldado (SWA)

* Benteke (LFC)

* Dzeko (car)

May go Sol, just a he's home but Swansea playing well and are no pushovers. I wasnt convinced by Spurs last week either.

Not sure i trust villa, and LFC decent at the back.

Then there the Dzeko 'risk', plus they are aware. Cardiff fans will be on top of City all game, had place to go there.aghhh....

Help. Please !!!!!

What are the chances of Martin Olsson starting against Hull?

New Post

Hi guys my current team is

Mignolet
Zabaleta Coleman. Toure
Hazard. Walcott(c). Coutinho. Mirallas
Giroud. Lukaku. Dzeko

Subs. Davis. Ivanovic. Chester. R.Morrison

What should i do?

A. Ivanovic, hazard, Lukaku > Shaw, Silva, Soldado (-8pt)
B. Hazard, Lukaku >. Silva, Lambert (-4pt)
C. other
D.Stick? ( save transfer

Can someone tell me how the price increase/decrease of players works

if you were gonna triple up on City who would you take?

Hey guys please rate my team

Stockdale
Coleman-Dawson-shaw-zaba
Coutunho-silva(vc)-nolan-Walcott-hazard
RVP(c)

Bench-given-Whittaker-Phillips-Ameobi-

JRod better start tomorrow, or I'm scuppered

Simple question: Dzeko or Lambert?

A. soldado & clichy, or

B. aguero & collins

stumped. thx

Hi,
my current team is:

Boruc
Coleman - Ivanovic - Shaw
Coutinho - Silva - Mirallas - Sessegnon
Giroud - Aguero - Benteke

Subs: Foster, Barkley, Clark, Chester

I've played WC today and I'm wondering about switching Mirallas and Sessegnon for Lampard and Wilshere. My only concern is that Chelsea won't play next week and I'd already have two CFC players if I take Lampard. On the other hand, I could switch Lampard for Barkley next week and bring someone for Ivanovic just for GW3. What do you think? Should I sell Mirallas and Sessegnon for Lampard and Wilshere?

I've already taken a -4 point hit today for ivanovic to Zabaleta and Lukaku to Dzeko...is it worth taking a second one for Hazard- Silva or should I just wait until next week?

Silve going up 0.1m tonight. On the other hand, Hazard not likely to change just yet. Both certain to play. Both could score/assist ........ I'm having the same dilema. I suspect the wine may decide for me later tonight

Gonna bench Nolan for Barkley ...

How do you check which players are going up in value and when? I know there's something on FISO but I can't make head or tail of it??

anyone know how u change captain in skysports dream team? new to ss but i dunno whats up with me :/

Sturridge or Giroud? Thnx
Scout Picks
For Gameweek 15
Hazard

Gerrard

Ozil

Shelvey

Nasri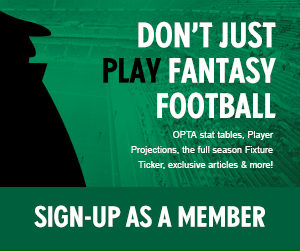 Watchlist
Goalkeepers
Player
Club
Factors

Up

Howard
EVE

A

,

Vs

,

Sus

Up

Marshall
CAR

B

,

Vs

Up

Krul
NEW

A

,

Vs

Down

De Gea
MUN

C

,

Vs

No Change

Cech
CHE

C

Up

Guzan
AVL

B

Up

Ruddy
NOR

B

Up

McGregor
HUL

C

,

Vs

,

£

Up

Lloris
TOT

B

No Change

Speroni
CPL

A

,

VsX

Up

Pantilimon
MCI

B

,

Rest

,

£

Down

Szczesny
ARS

A

,

VsX
Defenders
Player
Club
Factors

Up

Coleman
EVE

A

,

Vs

Down

Terry
CHE

B

Up

Williamson
NEW

B

,

Vs

,

£

Down

Evra
MUN

C

,

Vs

Down

Mertesacker
ARS

A

,

VsX

Up

Olsson
NOR

B

,

Vs

,

£

Up

Turner
CAR

C

,

Vs

,

£

Up

Bardsley
SUN

B

,

£

Up

Walker
TOT

B

No Change

McAuley
WBA

C

,

Vs

Up

Zabaleta
MCI

B

Up

Davies
HUL

C

Up

Ward
CPL

A

,

VsX

,

£
Midfielders
Player
Club
Factors

No Change

Hazard
CHE

A

Up

Y Touré
MCI

A

Up

Ozil
ARS

A

,

VsX

Down

Ramsey
ARS

A

,

VsX

Up

Silva
MCI

C

,

Inj

Up

Fer
NOR

A

,

Vs

Up

Bannan
CPL

B

,

VsX

,

£

Down

Sessegnon
WBA

C

,

Rest

Up

Whittingham
CAR

C

,

Vs

,

£

Up

Michu
SWA

C

,

Inj

,

OoP

No Change

Lallana
SOT

C

,

VsX

Up

Morrison
WHM

B

,

Rest

,

£

Up

Brady
HUL

C

,

Rest

,

£

Up

Barkley
EVE

C

,

Vs

,

Rest

,

Sus
Forwards
Player
Club
Factors

No Change

Suárez
LIV

A

,

VsX

No Change

Aguero
MCI

A

No Change

Lukaku
EVE

A

,

Vs

No Change

Rooney
MUN

A

,

Vs

No Change

Remy
NEW

B

No Change

Giroud
ARS

B

,

VsX

No Change

Negredo
MCI

A

No Change

Rodriguez
SOT

A

,

£

Up

Deulofeu
EVE

A

,

Vs

,

Rest

,

£

Up

Hooper
NOR

A

,

Vs

,

£
Selection Factors
| | |
| --- | --- |
| A, B, C | Current Form |
| Vs | Favourable Fixtures |
| VsX | Unfavourable Fixtures |
| Rest | Rotation Risk |
| Inj | Injured/Returning from Injury |
| OoP | Out of Position |
| £ | Potential Bargain |
| Sus | Suspended/Near Suspension |
Suspension Tightrope
| Player | Team | YC |
| --- | --- | --- |
| Wilshere | ARS | 4 |
| Agbonlahor | AVL | 4 |
| Westwood | AVL | 4 |
| Ivanovic | CHE | 4 |
| Barkley | EVE | 4 |
| Barry | EVE | 4 |
| Howard | EVE | 4 |
| Parker | FUL | 4 |
| Javi García | MCI | 4 |
| Valencia | MUN | 4 |
| Sissoko | NEW | 4 |
| Turner | NOR | 4 |
| Fonte | SOT | 4 |
| Wanyama | SOT | 4 |
| Cameron | STO | 4 |
| Huth | STO | 4 |
| Colback | SUN | 4 |
| Gardner | SUN | 4 |
| Rangel | SWA | 4 |
| Williams | SWA | 4 |
| Paulinho | TOT | 4 |
| Dawson | TOT | 4 |
| Yacob | WBA | 4 |
"I'm delighted, having time to re-evaluate his future, Christian has decided to commit to the Club. It's a huge bonus and I'm sure the supporters are every bit as delighted as me to have him on board and raring to go."

Paul Lambert revels in convincing Christian Benteke to revoke his transfer request