There were some important goals for Fantasy Premier League managers in Wednesday night's Champions League matches.
With some big decisions looming ahead of Gameweek 8, several key players impressed in European action.
However, performances from both Liverpool and Chelsea might have one or two concerned about the defensive assets on offer…
Liverpool 4-3 Salzburg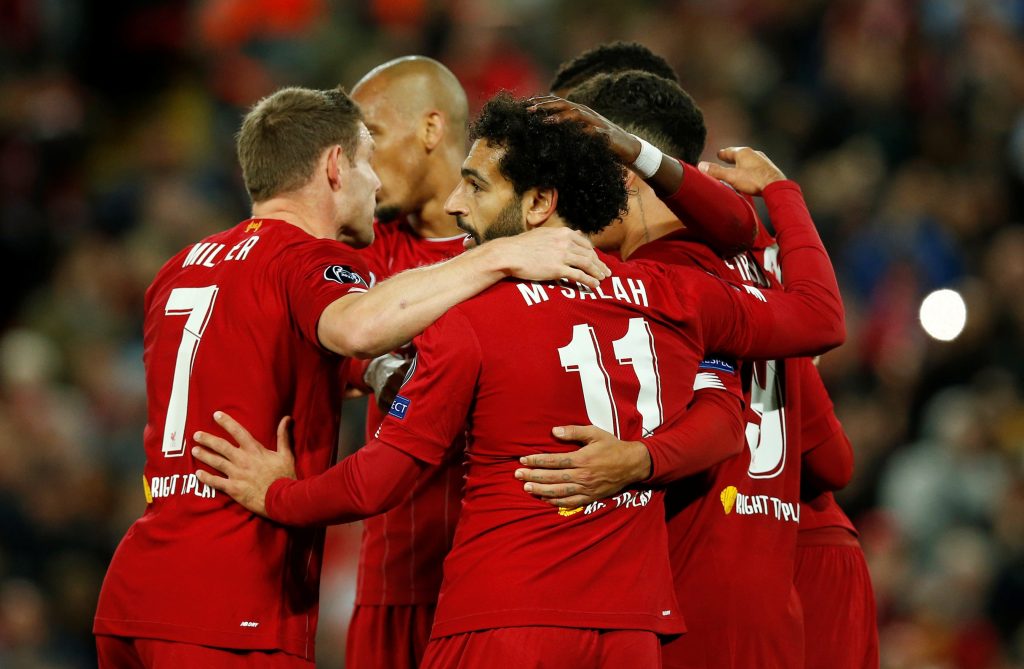 Goals: Sadio Mané (£11.6m), Andrew Robertson (£6.9m), Mohamed Salah x2 (£12.5m)
Assists: Roberto Firmino x3 (£9.6m), Trent Alexander-Arnold (£7.2m)
In Liverpool's 4-3 win over Salzburg, Mohamed Salah (£12.5m) proved just how much he enjoys scoring at Anfield this season.
The Egyptian found the net twice on Wednesday night, taking his goal tally at home in 2019/20 to six in four matches.
That may be of encouragement to Salah's owners heading into a Gameweek 8 meeting with Leicester at Anfield, amid questions over whether he is still worth the money.
While the Foxes may bring a more organised defence to Merseyside than Salzburg did, Salah remains without a blank in front of his own supporters this season.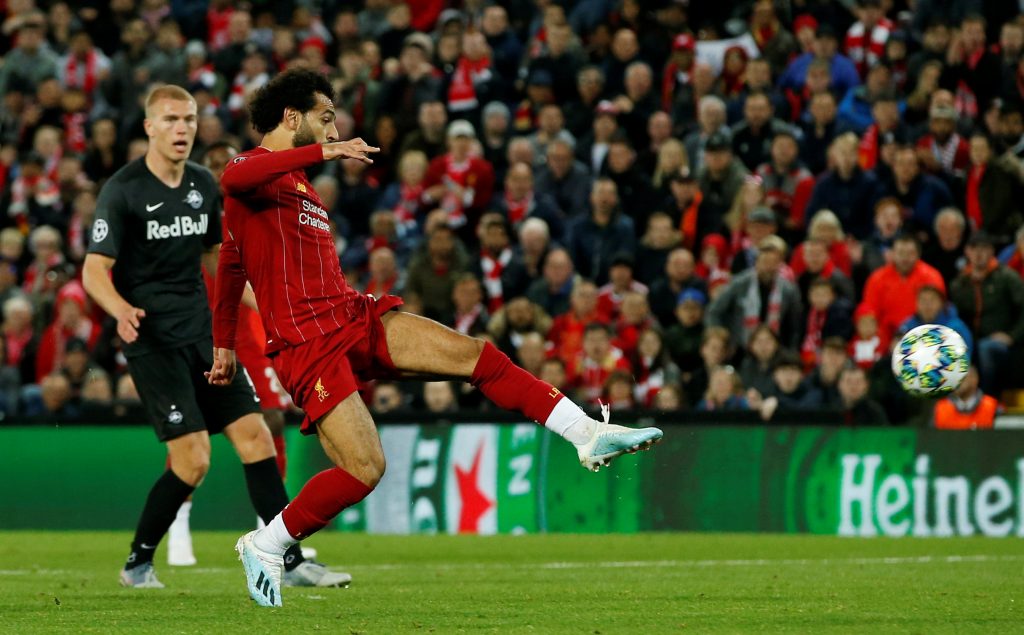 His first goal on Wednesday night was admittedly helped by visiting goalkeeper Cican Stankovic, who poorly parried Roberto Firmino's (£9.6m) header into Salah's path but the second strike was impressive.
With Liverpool having surrendered their 3-0 lead and in need of some inspiration going forward, it was Salah's determination that told as he got into a position to latch onto the end of another Firmino header and blast a winning goal past the goalkeeper in front of the Kop End.
Salah could have arguably come away from this match with further attacking returns if he had been a bit more on his game, which could indicate more to come on Saturday afternoon.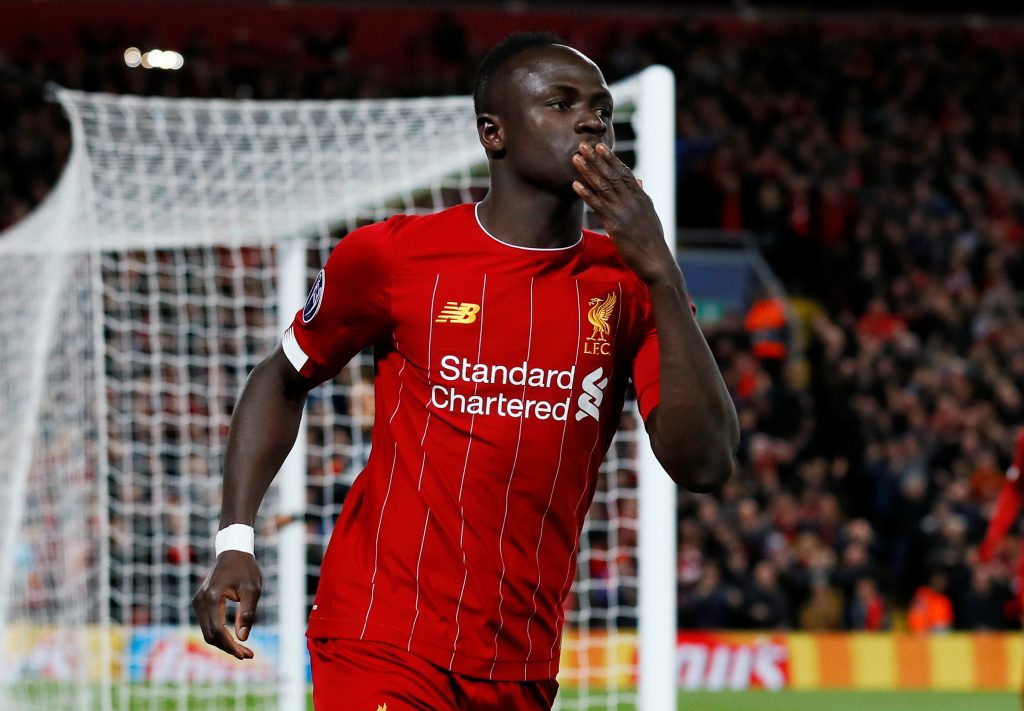 The same goes for Sadio Mané (£11.6m) who enjoyed an excellent first half and probably should have scored more than his one goal.
The Senegalese international opened the scoring after an excellent run around the back, an exchange with Firmino and a clever finish under the goalkeeper.
Mané now has three goals at Anfield this season, having blanked in his first two of the campaign, against Norwich (Gameweek 1) and Arsenal (Gameweek 3).
Even though he failed to get on the scoresheet midweek, this was a game where Firmino still had a big impact.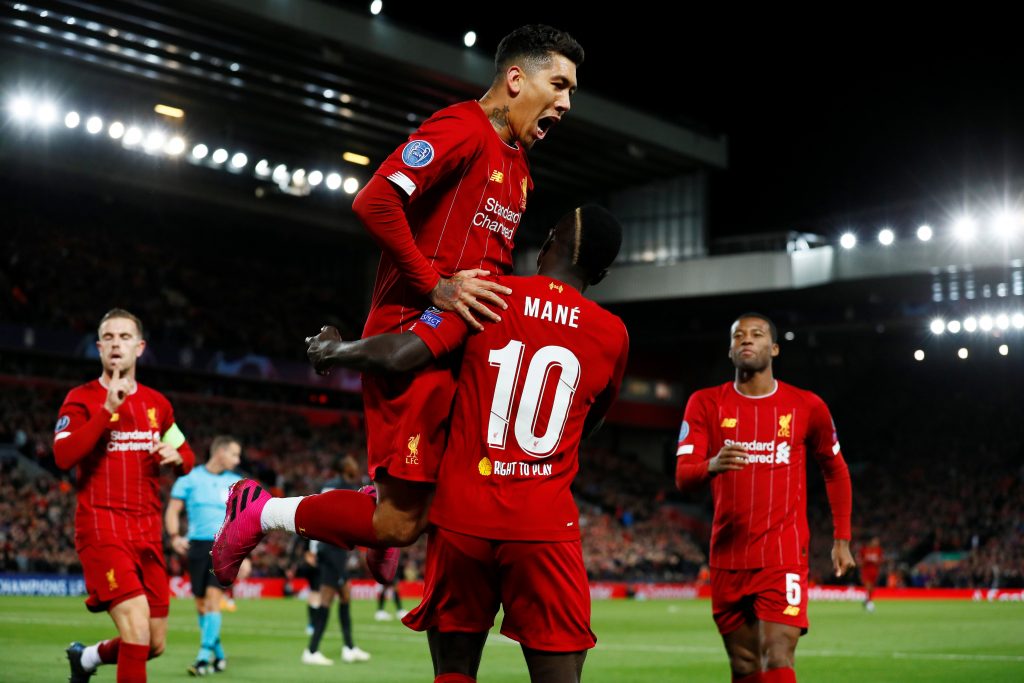 He was involved in three of Liverpool's four goals, providing the key pass for two of them and prompting another with his shot saved by the goalkeeper.
The Brazilian's record at Anfield has also been impressive this season, Wednesday night taking his attacking return tally there in all competitions to six, although all of them have been assists.
Amid talk of his viability against the likes Salah or Mané, Firmino's current form could help his case although it may be hard to say he offers the same of goal threat as his attacking colleagues.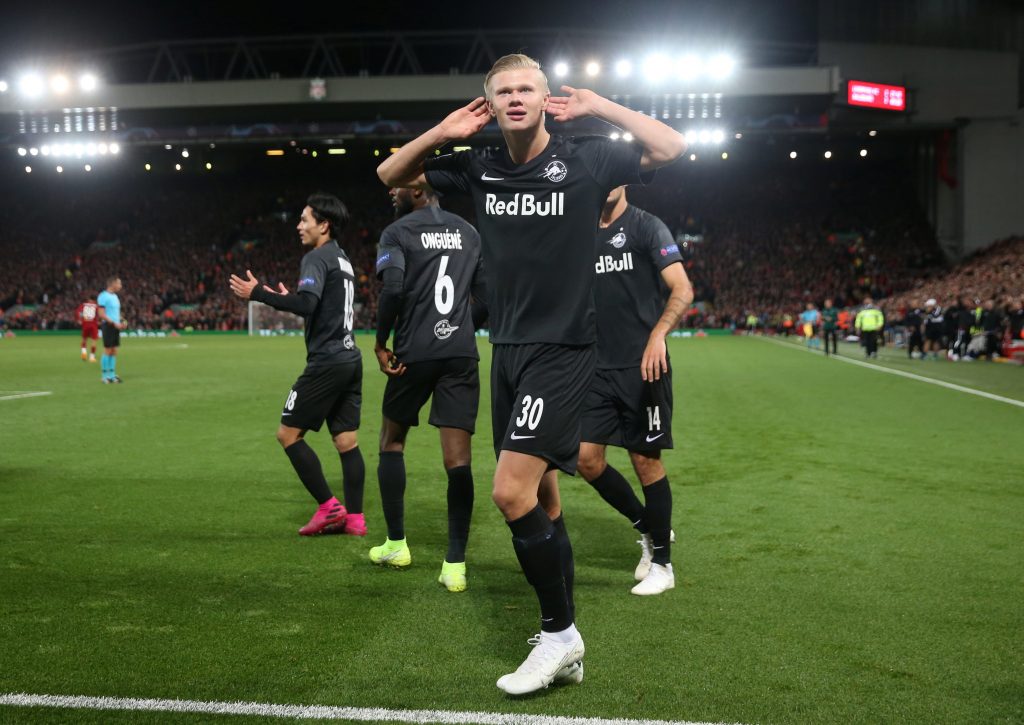 While interest in Liverpool attacking assets may have been boosted by their display at Anfield, owners of defensive ones may have been somewhat concerned.
Despite soaring into a 3-0 lead, the Reds surrendered it and conceded three times in a 20-minute spell, once before half-time and twice after it.
Salzburg certainly forced the issue by changing their system, pushing a man out of midfield and into a more advanced position beyond Liverpool's central trio of Georginio Wijnaldum (£5.4m), Fabinho (£5.5m) and Jordan Henderson (£5.4m).
However, in the absence of the injured Joel Matip (£5.5m), there were still poor performances in the backline that probably further hammer nails into the coffin of a Liverpool defensive double-up, especially considering their upcoming fixtures.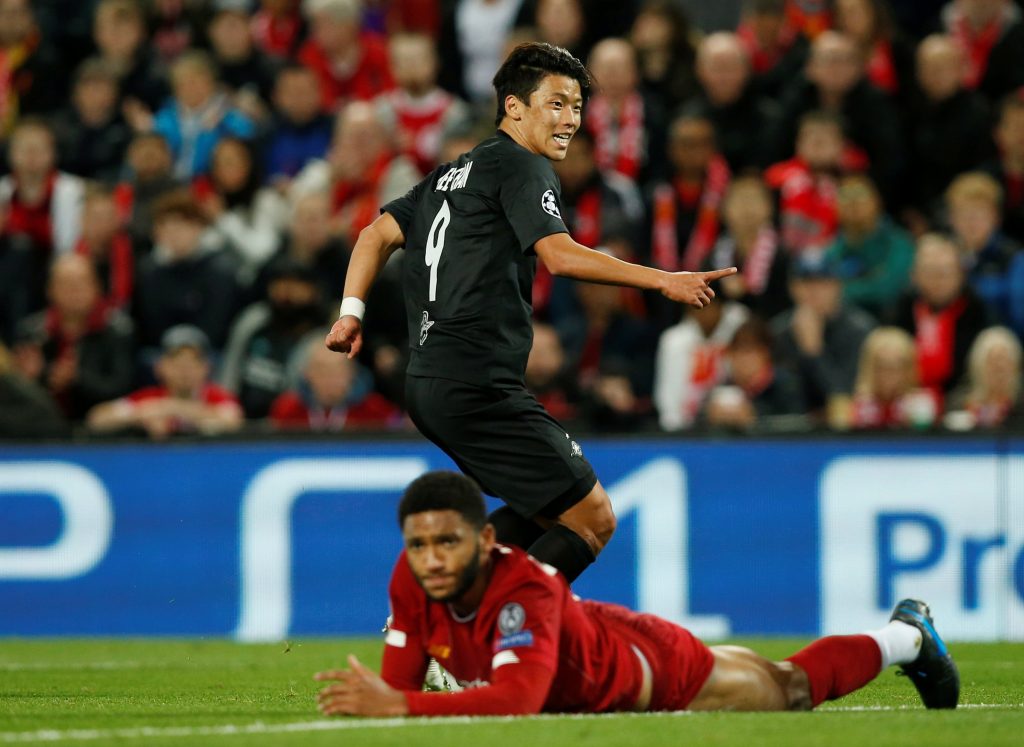 Joe Gomez (£5.2m) came in for Matip and had a particularly poor game.
He and Trent Alexander-Arnold (£7.2m) were caught of position by a quick free-kick for the second goal, which allowed Hwang Hee-Chan to cross for Takumi Minamino, who found the back of the net.
Gomez was at his worst for the third goal, although Alexander-Arnold should arguably also take some of the blame.
Substitute Erling Håland was positioned between the two players in the six-yard box with the ball out on Liverpool's left and neither one of them picked him up.
Gomez attempted to direct Alexander-Arnold to get closer to the centre-forward before the ball came in but never looked over his shoulder to check if he had been picked up – which he hadn't.
That left Håland completely free to tap in Minamino's cross when it inevitably arrived.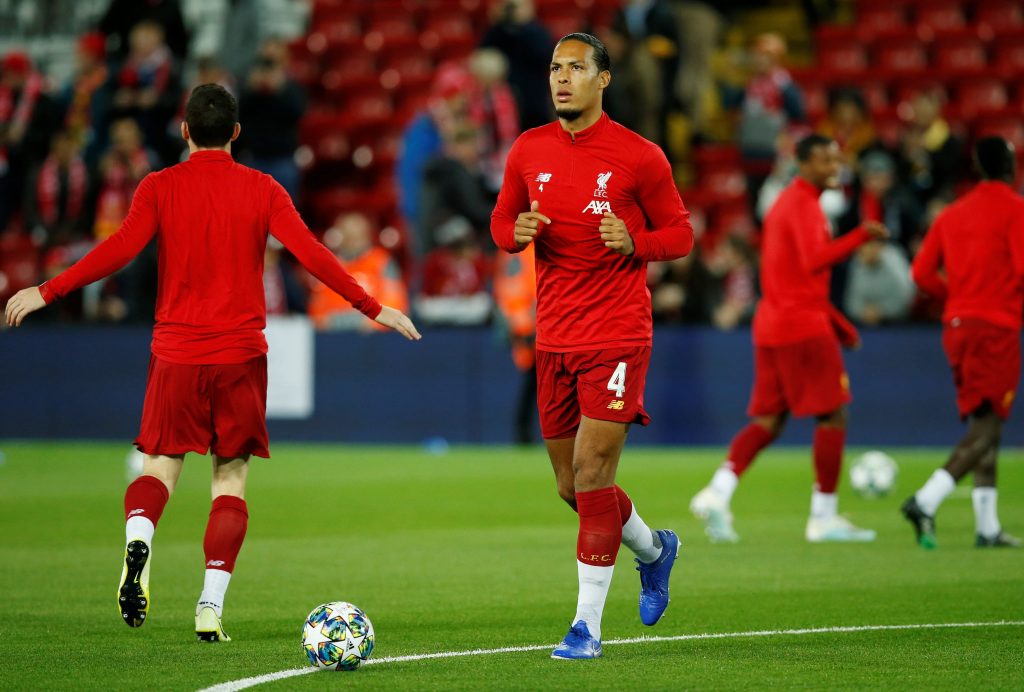 It must also be said that Virgil van Dijk (£6.5m) also endured a rare poor game. He could have arguably done a better job cutting out Minamino's cross for the third goal and was also left somewhat wrong-footed by Hwang for Salzburg's first goal of the night.
Such a below-par performance from Liverpool's defence may have inspired confidence in Leicester's attacking players, especially given the Foxes' impressive start to the campaign. If Matip continues to be absent on Saturday that may also give Brendan Rodgers' side a boost.
"Christian Fuchs was here tonight as a pundit and all of the others [Leicester players] were on the sofa and watched the game, so that's slightly different preparation for that game. I am sure Brendan Rodgers thinks if we protect like we did tonight then Jamie Vardy will probably run through five times alone on the goalkeeper." – Jurgen Klopp
However, Liverpool's defensive prospects were not helped in this match by some poor game management by players further forward.
Even while the score was at 3-1, there was perhaps too much adventurous counter-attacking play from the hosts, when such a winning position did not call for it.
This left lots of space for Salzburg to work in and create problems for Liverpool.
"The main problem was that we tried to finish our situations off through the middle of the park; they had one midfielder less in the defensive [area] because they took a bit more risk and left a No.10 in between the lines. So they had one midfielder less and we still tried to push through the centre. We lost the balls there, they passed the ball to the No.10, he could turn at the back of Fabinho, could turn and counter-attack. That changed the momentum of the game." – Jurgen Klopp
"They scored their goal, then at half-time we tried to adjust but all the goals they scored – first goal, we lost the ball easy; second or third goal, we lost the ball easy. Counter-attacks, when you are 3-1 up, makes not a lot of sense." – Jurgen Klopp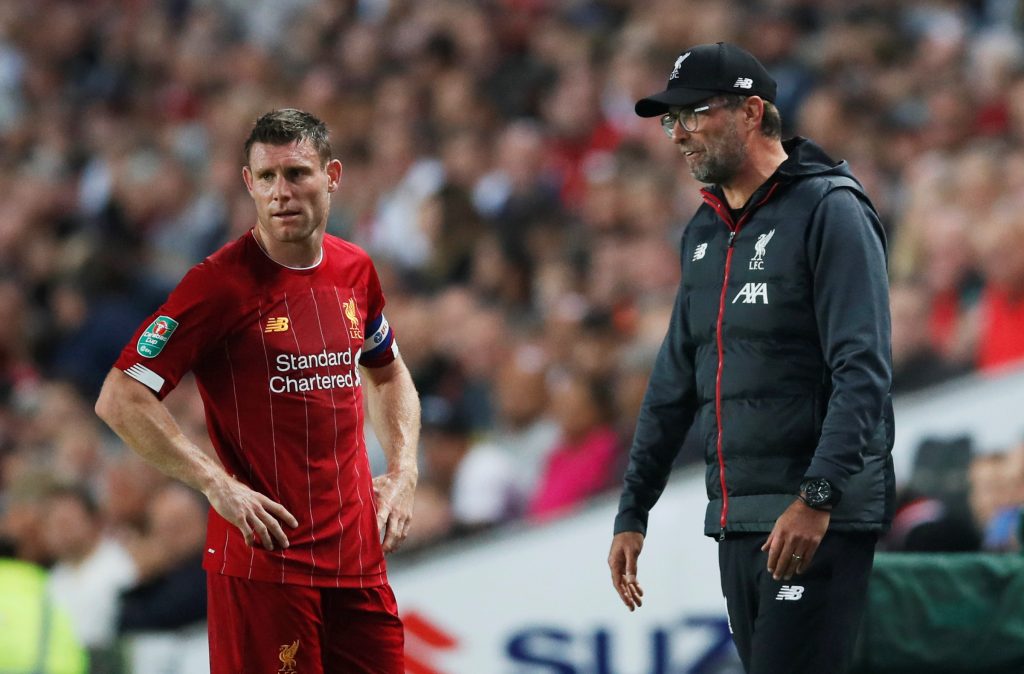 Klopp solved this problem by changing his own system to suit the visitors.
James Milner (£5.3m) replaced Henderson to bring some control to Liverpool's midfield while the introduction of Divock Origi (£5.3m) for Wijnaldum shifted the formation from a 4-3-3 to a 4-2-3-1.
Milner sat deep with Fabinho to protect the defence, while Origi, Mané and Salah supported Firmino as a front-four.
"We changed the system as well, to give them a few more questions. One of the problems of the game was maybe that in the first half an hour the boys had to work really hard for it but it felt so easy – pass the ball left, accelerate, being in the half-space. I don't know how often we had a midfielder in completely free space – Gini or Sadio, we pass the ball through the last line or from the full-back, they were completely free and could turn. The only thing they changed was to a diamond, and then in a few different areas a bit more man-orientated. You still have to get the ball but be orientated, turn if there is no pressure. We now felt pressure from everywhere that was not there, so we passed all these balls back to the centre-half and tried to do something. I was already shouting in the first half that we had to use our structure again. But that's obviously easier said than done. There are a lot of things to learn from, a lot of things to improve but still, the target before the game was winning – now we did, so I'm obviously fine with that. Now let's carry on." – Jurgen Klopp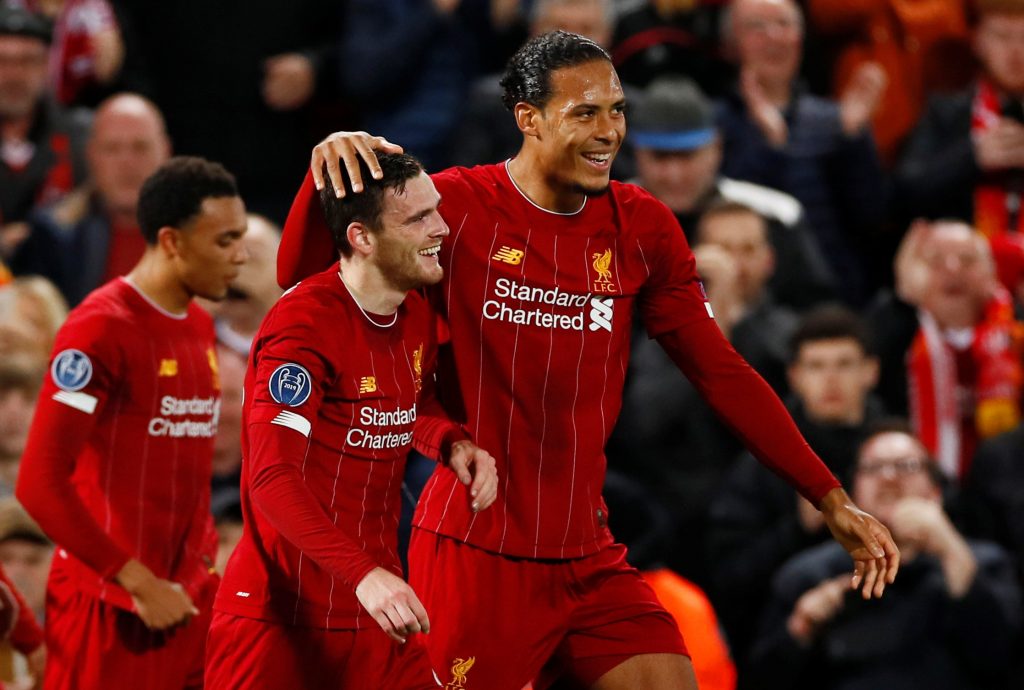 Perhaps the only encouraging factors to take away from Liverpool's defence was the continued attacking threat offered by Alexander-Arnold and left-back Andrew Robertson (£6.9m).
Both players made big contributions to the Reds' play going forward and there was a much-deserved first goal of the campaign for Robertson.
He made a surging run out from the back into a centre-forward's position so that he was in the right place on the near post when Alexander-Arnold's cross came in.
The ball flashed across the Scottish international who tapped it home with the composure one would expect from Salah or Mané.
"It was a nice one to be fair! I quite enjoyed it! Running front stick, being the furthest man up the pitch, that's not usually me but I think I started it and cut into Hendo and then look, I know what Trent's delivery's like and I knew that nine out of 10 are pinpoint accurate. I knew if I could get in front of the defender then I had a chance and it was just about making a clean connection. Luckily I did it and it's the first goal of the season, obviously the first one in the Champions League. I hope to add more this season and hopefully, it's the first of a couple I get." – Andrew Robertson
Liverpool XI (4-3-3): Adrian; Robertson, van Dijk, Gomez, Alexander-Arnold; Wijnaldum (Origi 64′), Fabinho, Henderson (Milner 62′); Mané, Firmino, Salah (Keïta 90+1′).
Lille 1-2 Chelsea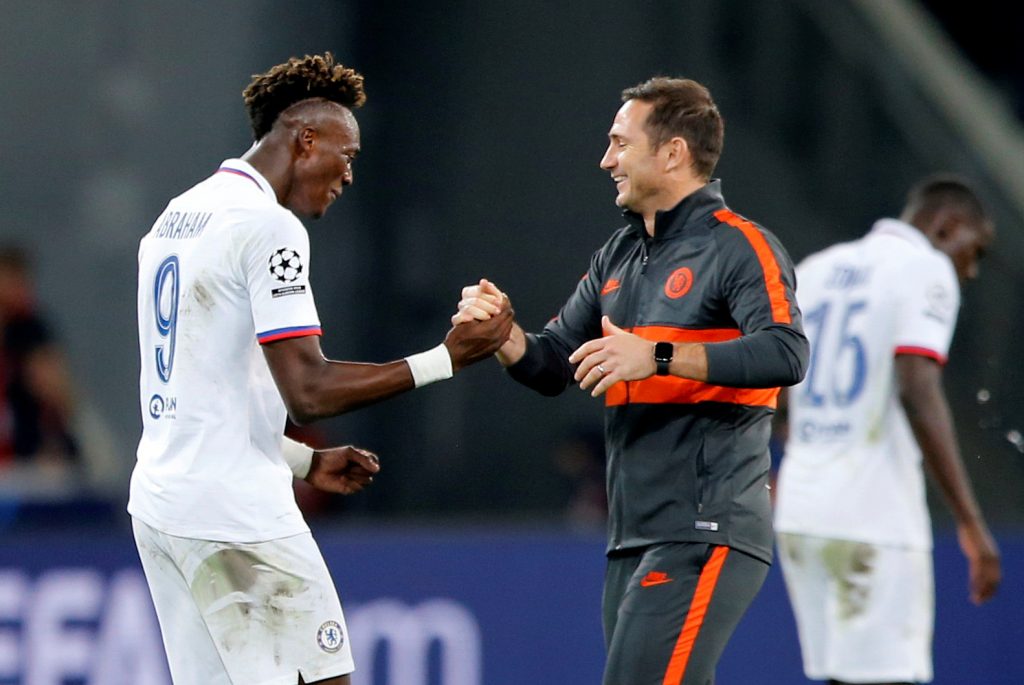 Goals: Tammy Abraham (£7.6m), Willian (£7.0m)
Assists: Fikayo Tomori (£4.6m), Callum Hudson-Odoi (£5.9m)
Tammy Abraham ended a three-match run without a goal by scoring in the Champions League for the first time on Wednesday night.
That will encourage his owners who have now experienced two FPL blanks in a row.
Now with eight goals in all competitions this season for Chelsea, it is worth pointing out that six of these have been registered away from home, Abraham blanking in four of his five at Stamford Bridge.
If that trend were to continue it might cause some concern for the Gameweek 9 visit of Newcastle to Stamford Bridge, but the next four matches see Chelsea away from home three times.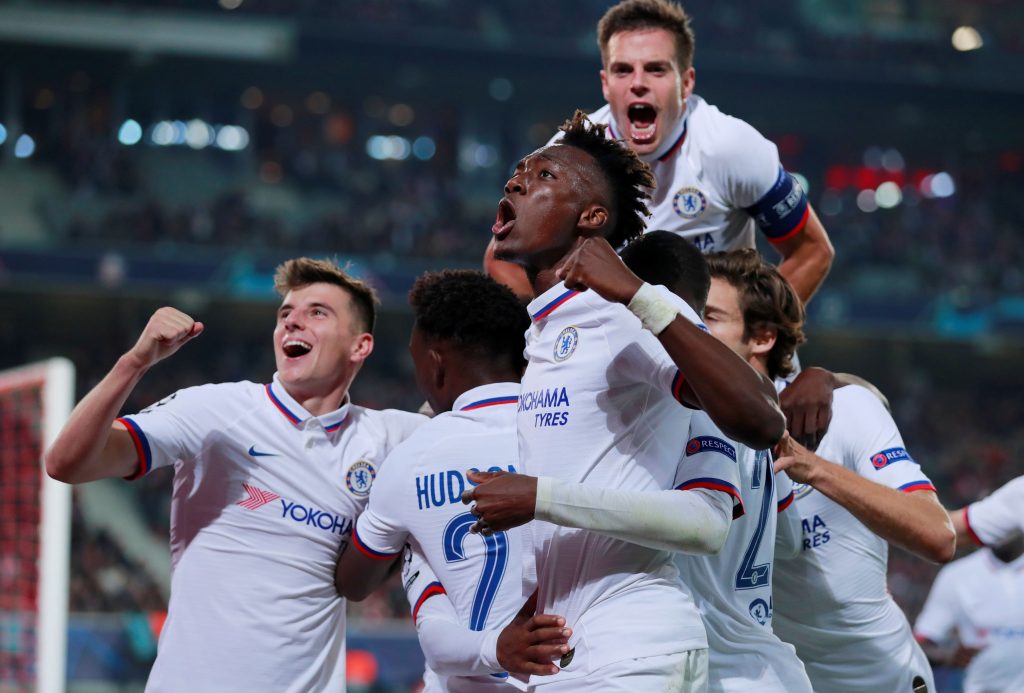 "Tammy's performance was more of the same of what we're seeing. He's hungry for goals. He's physical, he gives everything for the team and has quality when the ball is at his feet. Of course, there is some improvement to be had but he's showing that." – Frank Lampard
Frank Lampard does, of course, have options to rotate Abraham out of the starting XI for any given match, with Michy Batshuayi (£6.6m) and Olivier Giroud (£6.7m) waiting in the wings.
However, given that the manager has indicated this will only happen if Abraham's levels drop, the fact the player is in form and earning praise from Lampard is good news for his Fantasy owners.
"It's competitive because the minute Tammy's levels drop we'll look to Giroud and Batshuayi and if they are pushing him if they can come in and make a difference. At the minute Tammy is doing really well. For his first Champions League goal, we'll see many more I hope and many more performances like tonight." – Frank Lampard
After going with 4-3-3 in the win over Brighton, Lampard lined his Chelsea side up in a 3-4-2-1 formation against Lille which made for some interesting Fantasy talking points.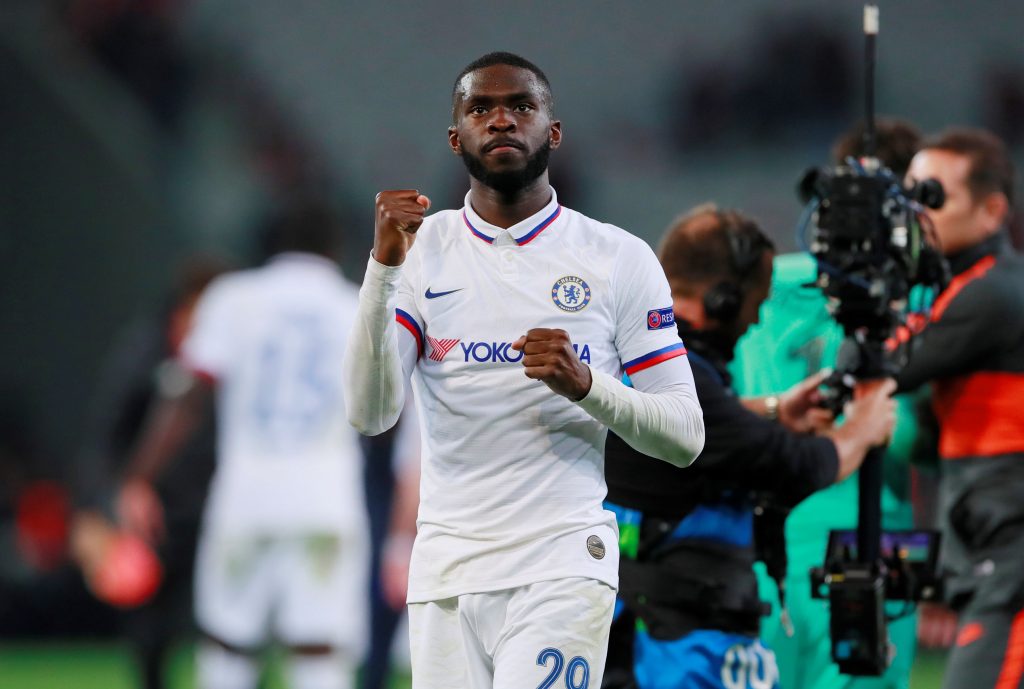 The three-man defence was made up of Cesar Azpilicueta (£5.9m), Kurt Zouma (£4.8m) and Fikayo Tomori (£4.6m), the latter getting his second attacking return of the campaign.
With the 3-4-2-1 set-up, it allowed the centre-backs to get involved in distribution a little more, and Tomori was the one who played the ball in for Abraham's opening goal.
However, it must be said that the young centre-back was fortunate on two occasions not to cost his side the three points in the closing stages.
While in possession at the back, he showed too much of the ball to striker Victor Osimhen in the 88th minute, who chased him down and latched onto an undercooked pass back to Kepa Arrizabalaga (£5.5m).
Thankfully, the goalkeeper bailed him out and snatched the ball back cleanly, despite claims from the home fans for a penalty.
A few minutes later Tomori and Kepa got into a mix-up once again. This time it was the goalkeeper whose pass did not reach its intended destination, communication between him and the defender breaking down. Osimhen again found himself in possession in a dangerous area but Kepa dove at his feet to reclaim the ball once again.
"In preparation for this game, watching (Osimhen's) performances and now knowing his story as well – he was hugely impressive. I knew tonight would be a very tough night for our defenders. Not just from him but their attacking threat. His performance individually was really good. He gave our defenders a problem all the time." – Frank Lampard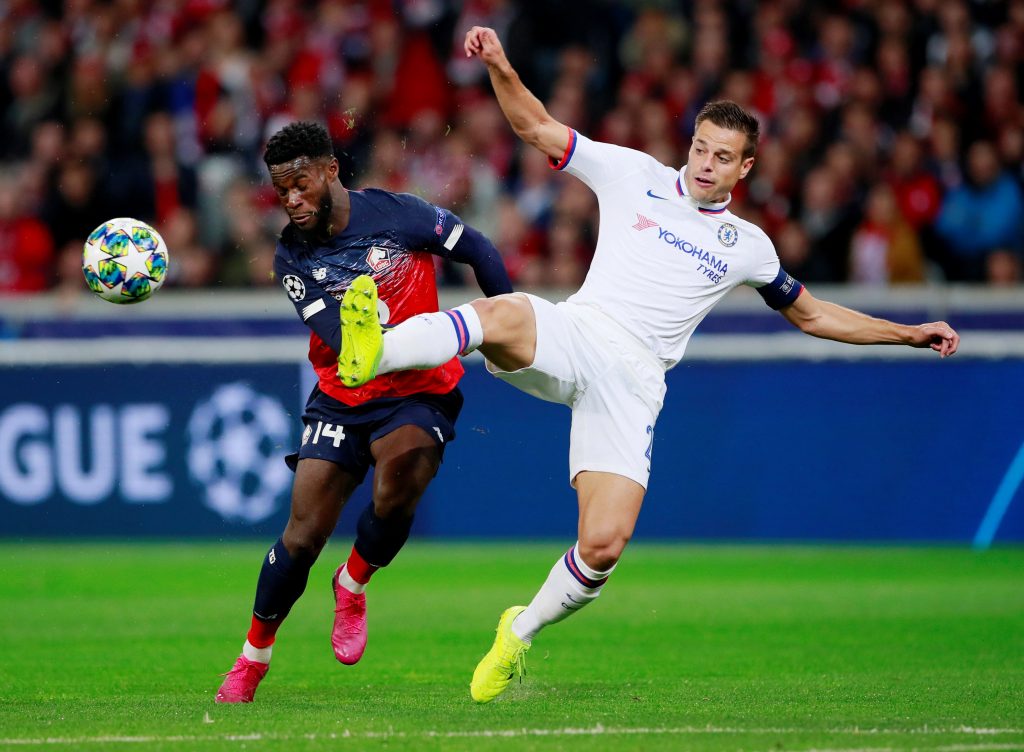 Azpilicueta occupying one of the centre-back slots allowed Reece James (£5.0m) to start at right wing-back, indicating that his first involvement in Premier League matches may not be too far around the corner.
The promising defender played 67 minutes and was largely solid, although did pick up a bad yellow card.
Lampard explained after the game that James' withdrawal was not related to injury or the yellow card, he simply made a tactical change, by bringing on Callum Hudson-Odoi (£5.9m) to take the pressure off the Champions League debutant.
"There were loads of signs of team improvement tonight and from individuals – Reece James, for instance, thrown into his first game in the Champions League and he looked so comfortable. The only reason I changed was tactical and because he hasn't had many games." – Frank Lampard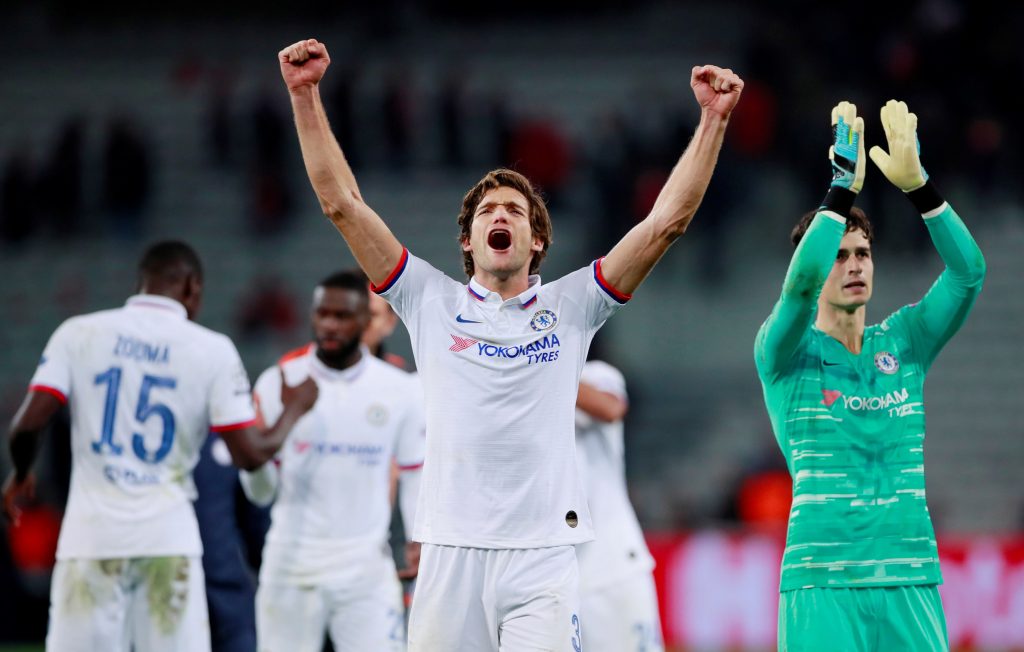 On the opposite flank of Chelsea's midfield was left wing-back Marcos Alonso (£6.2m) who appears to be slowly returning to the Fantasy asset we had become accustomed to.
He got forward regularly against Lille and played some excellent balls into the box. During the first half, he could have got himself an assist as he set up Mason Mount (£6.7m) for a shot that was blocked.
However, as we should probably expect by now, Alonso was somewhat suspect defensively, beaten several times by Lille wide-man Jonathan Bamba.
That said, Chelsea looked considerably more likely to concede from set-pieces than from open play.
They were boosted by the return of N'Golo Kanté (£5.0m) from a hamstring injury in the middle of the park where he played 90 minutes Jorginho (£5.0m).
However, their defending from corners was certainly questionable. Nobody picked up Osimhen well enough in the first half, who found it too easy to head beyond Kepa.
Meanwhile, Lille's other big chance in the game came when Benjamin André was left unmarked to steer an effort wide of the post.
"Set pieces are a problem for us and we have to keep working on them even more." – Frank Lampard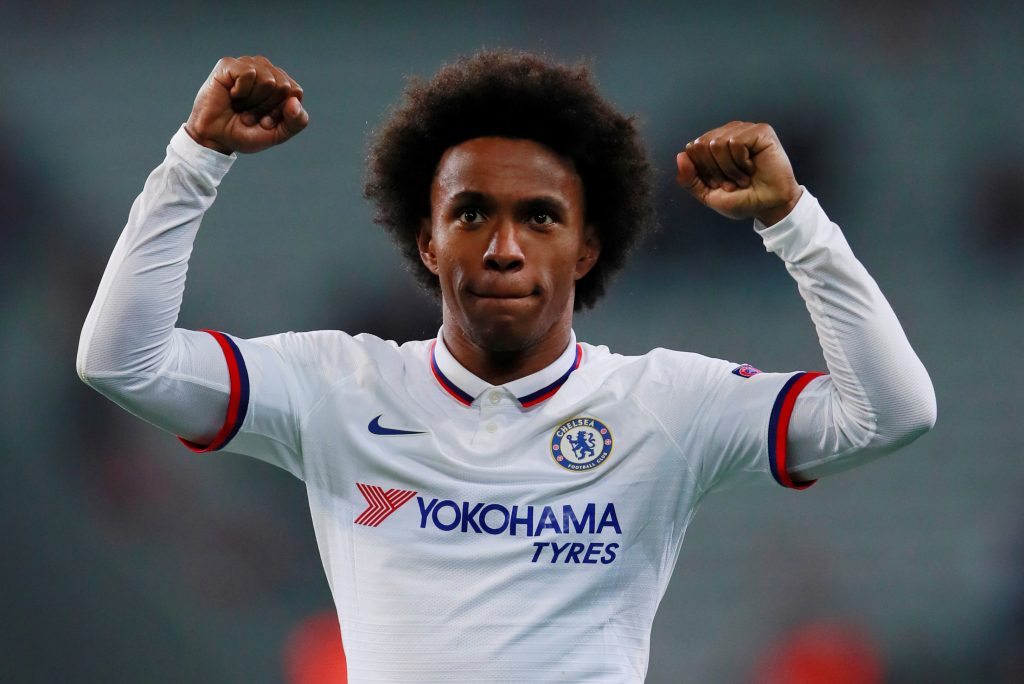 As already mentioned, Hudson-Odoi featured as a second-half substitute but his impact was big.
He provided an excellent cross in the 77th minute, which looped over everyone in the box to find Willian on the far side.
His volley beat the goalkeeper via a bounce off the ground to win the game, making it two goals in as many games in all competitions for the Brazilian.
"I've got no news on the Willian contract. That's a conversation between Willian's representatives and the club. Everyone can see I'm happy with how Willian is playing and the way he is playing." – Frank Lampard
Chelsea XI (3-4-2-1): Kepa; Tomori, Zouma, Azpilicueta; Alonso, Jorginho, Kanté, R James (Hudson-Odoi 67′); Mount (Kovačić 87′), Willian (Pedro 85′); Abraham.
Become a Member and access our data

Memberships for the rest of the 2019/20 campaign are now available for the discounted price of £9.99 or the monthly price of £2.99.
Join now to get the following:
Plot your transfer strategies using the fully interactive Season Ticker.
Get projections for every Premier League player provided by the Rate My Team statistical model.
Use Rate My Team throughout the season to guide your selections and transfers.
Get access to over 150+ exclusive members articles over the season.
Analyse our OPTA-powered statistic tables specifically tailored for Fantasy Football Managers.
Use our exclusive tool to build custom stats tables from over 100 OPTA player and team stats.
Enjoy our brand NEW Flat-Track Bully feature which introduces an opposition filter to your tables.
View heatmaps and expected goals data for every player.
Use our powerful comparison tool to analyse players head-to-head.
ALREADY A USER? CLICK HERE TO UPGRADE YOUR FREE ACCOUNT
NEW TO SCOUT? CLICK HERE TO START A MEMBERSHIP ACCOUNT
Lessons Learned from Gameweek 7