The international break looms, with just one round of Premier League fixtures to go before the October adjournment.
As ever, Fantasy managers have plenty to think about ahead of Gameweek 8.
We've put together another panel to help you solve your latest dilemmas, which range from doubts over Mohamed Salah and Teemu Pukki to excitement over Pierre-Emerick Aubameyang and Riyad Mahrez.
WHO'S ON THE PANEL THIS WEEK?
Always Cheating – The USA's number one FPL podcast duo comprising of Josh and Brandon. The two American Fantasy enthusiasts finished just outside the top 1k and top 10k respectively in 2018/19.
DayvyFPL – Finished the 2018/19 season 22nd in the world and already up to 87k in the current campaign.
Joe – Scoutcast and video host, long-time servant of the site, keeper of the Goals Imminent table and boaster of seven top 10k FPL finishes.
Neale – Our very own deputy editor who has three top 5k finishes to his name.
QUESTIONS
Junk Mail: Is Mohamed Salah not worth the money anymore?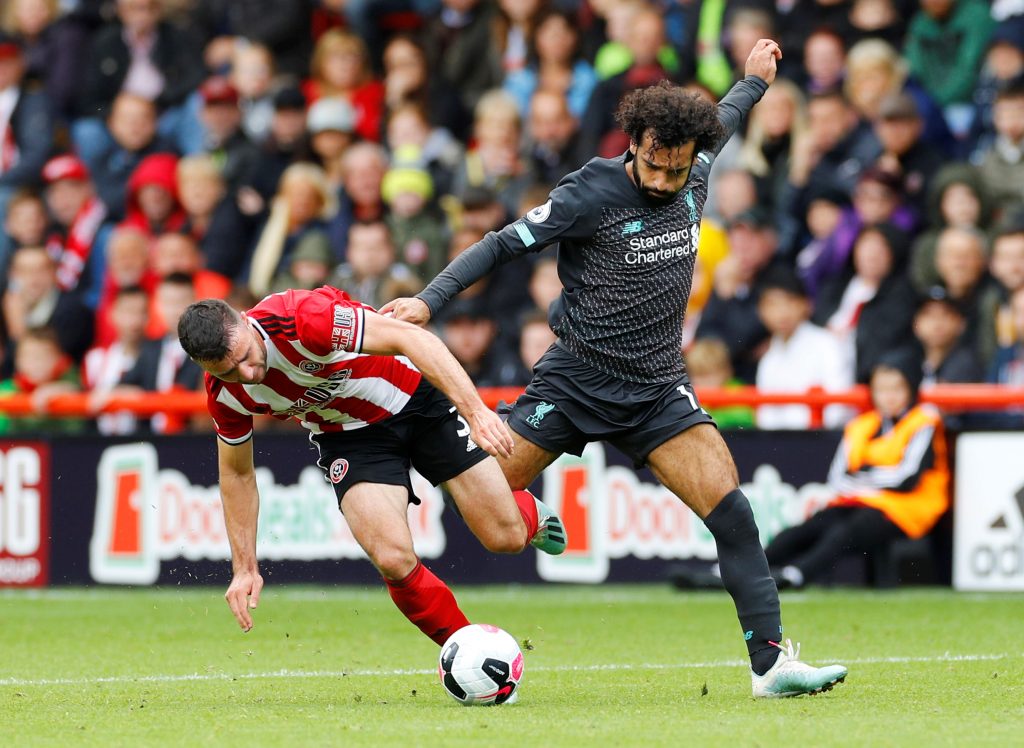 Josh: Salah is a classic "hold" for me. I don't see him as a player worth burning a transfer – or taking a hit – to bring out for a couple of reasons:
1) His point returns remain excellent, tied for third overall, and even if you don't plan to captain him, often he's worth keeping just for the consistency of his production.
2) Liverpool's tricky upcoming fixtures should actually help him – he'll face fewer squads hoping to simply sit deep and get a result, which should open up opportunities for him on the break. That said, if I were on a Wildcard, I'd have to think seriously about Aubameyang vs. Salah, as he seems capable of replicating Salah's returns for £1.5m cheaper. Ultimately, I still see Salah as a great FPL asset and long-term keeper.
Joe: The danger with linking Liverpool's Mohamed Salah with value is that it suggests he is not a great Fantasy asset.
He is great at whatever price because he's a record-breaking Fantasy gift from the gods.
The Egyptian has notched the highest single Gameweek score ever recorded. He has final season points tallies of 259 and 303 over the last two years, over which time he has scored 54 league goals and notched 24 assists. He's also impressing this season with four goals, three assists and two double-digit points scores.
Forget price. That argument has sailed. He's worth it.
But instead, consider fixtures. Are there players with the chance of stronger returns? Aubameyang, Vardy and City assets certainly look enticing alternatives.
As discussed on this week's Scoutcast, Salah failed to score against four of his next five opponents last season, with the fifth not applicable as Villa are newly promoted.
However, against the same quartet, he registered an impressive seven goals and an assist in 2017/18. Even the fixtures suggest he's possibly a season-keeper this time around.
Neale: There are unquestionably better value players out there at present (even in the premium bracket), although value is only one piece of the jigsaw when we factor in things like effective ownership.
My judgement on this issue may be impaired by past experience.
Ten months ago, with Liverpool's fixtures stiffening and Arsenal's looking much kinder, I removed Salah on a Wildcard to facilitate a move to Aubameyang – a switch some FPL managers may be thinking about making right now.
The Egyptian duly exploded and delivered a hat-trick against Bournemouth, going on to record four double-digit hauls in December.
That's not to say the same thing will happen again, but, if we cast our minds back to last season, there were similar concerns about Salah in the opening 15 Gameweeks.
In those first 15 games, he recorded only one double-digit haul and was averaging exactly six points per game, having blanked on six occasions.
So Salah is actually outperforming his 2018/19 incarnation as we speak, sitting joint-third in the leading FPL points-scorers list.
Barring injury, he'll likely be up there again come May.
Fantasy managers can look at it one of two ways: that he's either due a deluge of points or, as I speculated in a summer article on the site, his December purple patch actually owed a lot to him being the focal point of a 4-2-3-1 rather out on the right flank of a 4-3-3.
I'm a dullard and a coward, so I fear the former scenario and I'm keeping hold of him for the short-term and likely beyond.
Man Getting Hit by Football: Is Pierre-Emerick Aubameyang the real deal? Should we be getting him in and if so, who do we ship to fund him?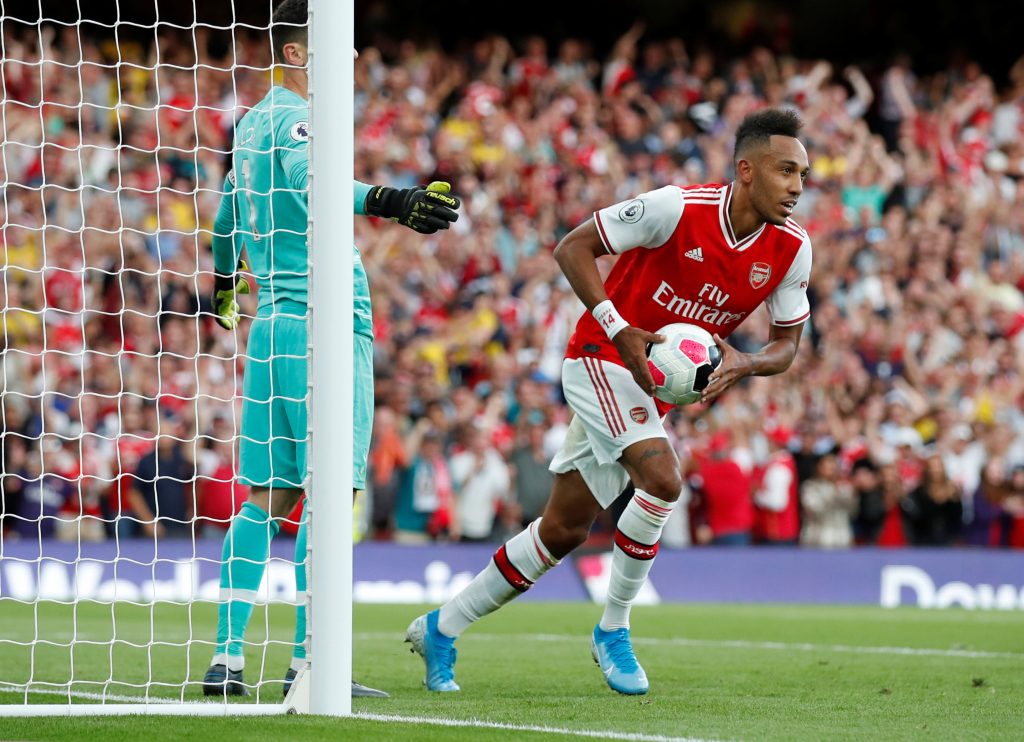 Brandon: With no blanks through the first seven weeks of the season, Aubameyang is indeed the real deal. The Gabonese striker has continued his form from last season that won him (in a strangely low-key fashion) a share of the Golden Boot. So what's not to love? His price is the chief concern, while Arsenal's form and Europa League commitments are also worries. Callum Wilson and Jamie Vardy are similar options in the forward spot, and both are significantly cheaper than Aubameyang.
I'd opt for either of those two Englishmen over Aubameyang strictly based on value and the opportunity to spread some cash around my squad. It feels premature to make the sideways move of Agüero to Aubameyang, but that would be the clearest and best route to taking the Arsenal striker for a test drive.
DayvyFPL: I think Aubameyang has the potential to be the real deal but he needs more than one double-digit haul in my opinion.
It's crazy to think that a player who has returned every single Gameweek is still listed under 25% overall ownership, but I think that reflects the feelings of FPL managers towards the Gabonese striker.
He comes in at £11.0m and unless you have the luxury of downgrading Aguero/Kane, you're probably going to need two transfers to fund him. I think this is probably why he is under-owned and has somewhat gone under the radar of most managers.
So, should you be looking to bring him in? Yes! You've probably heard that Arsenal do not play a 'big six' club till Gameweek 17, but even if you ignore the fixtures his performances are enough to warrant a transfer in.
He's performing on par with Salah and better than Sterling, all while costing about £1.0m less, and I think this leads into the answer of how to downgrade. I know this might be a controversial opinion as I am promoting the downgrade of "FPL royalty", but with City's rotation worries and Liverpool's fixtures, surely Aubameyang outscores the other premiums over the next nine Gameweeks.
Lacazette is nearing a comeback from injury so I don't think we should be ignorant to potential rotation, but I also don't think that Aubameyang will be rotated as much as some managers say. Aubameyang looks to be a must-have premium option and with his upcoming fixtures, seems a no-brainer.
Joe: Arsenal have looked laboured at times and a shadow of the team that finished in the Champions League places annually.
But in Pierre Emerick Aubameyang they have a talisman and prolific striker who can feed handsomely off the meagre creative scraps his lesser colleagues are serving up. As Fantasy managers saw against Manchester United on Monday, he had one chance to score and took it.
Additionally, he has yet to blank this season, with or without Alexandre Lacazette, who should return soon.
With favourable fixtures until mid-December, his prospects look strong especially considering his 13 points against Watford back in Gameweek 5. I think that even his paltry passing teammates can help him deliver similarly impressive tallies against the likes of upcoming opponents like Bournemouth, Southampton, Norwich and Brighton.
Who makes way?
Salah or Manchester City can easily match or better the Arsenal striker's likely returns. Nevertheless, risk-taking managers could swap them out for Aubameyang, as they can deal with the stress of missing out on points.
However, dullards like me may well have to make do with enjoying the Gunners' frontman's points in the Sky Fantasy game instead, where the premium striker pricing is more accommodating.
Christina: Is Riyad Mahrez an option now?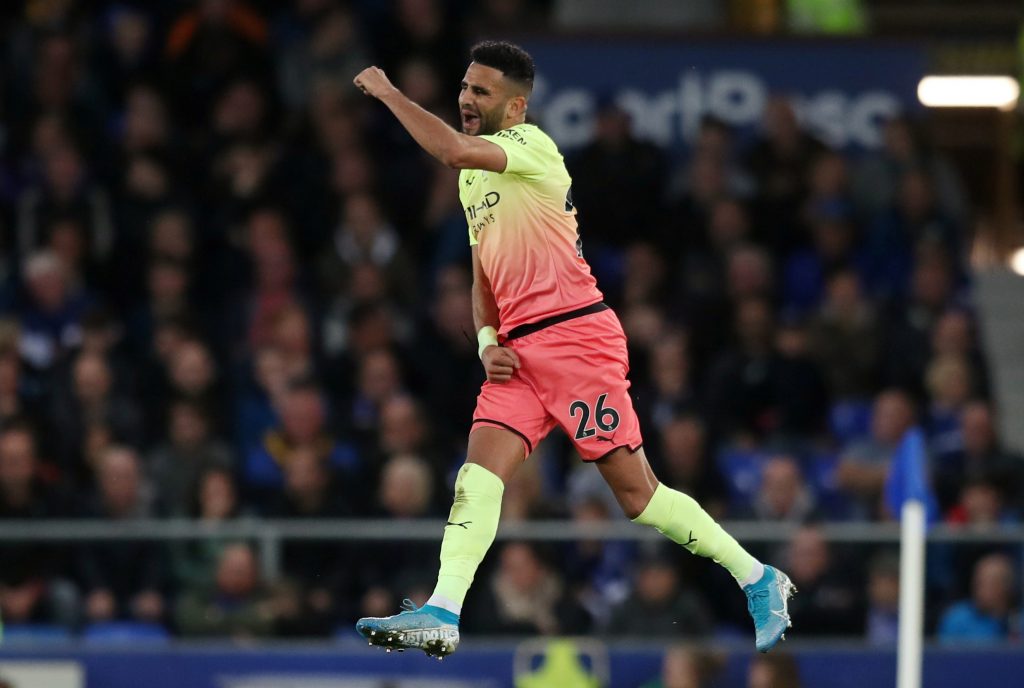 DayvyFPL: If I came up to you and said that I could sell you a Man City winger for £8.5m, who once had a 240-point season, you'd probably reply: "Sure, but what's the catch?"
Unfortunately, with Pep Guardiola at the wheel, there is always a catch. I am always more optimistic with Pep's rotations, and this has resulted in some unfortunate captain benchings. This trend continues with Riyad Mahrez, I really do think that Mahrez will be getting more minutes this season, especially with Leroy Sane's long-term injury.
I think the lesson we can learn from Man City's lineups this season is that no-one is safe (except for maybe Ederson), and with Mahrez's price tag,he certainly does become an attractive option.
The line-ups also show that Mahrez's main competition for a starting place is Bernardo Silva, and this is quite a big negative as Bernardo is definitely one of Pep's favourites. But, with City taking the Champions League as a must-win competition, this might pave the way for Mahrez to be favoured in the Premier League.
Mahrez also comes in as a differential with only 4% ownership amongst FPL managers and is a safe differential pick in my opinion. I tend to believe that this might be one of those examples of a manager taking a season to really integrate the player into the footballing philosophy of the club before unleashing them into the football world.
So, if you're considering Mahrez for your FPL team, I say go for it!
Josh: I think it's a lot of money to spend on a player who will probably only start two matches out of three, at best, over the rest of the season. Given his form, I don't hate it as a flier, but I might suggest looking at David Silva, a similarly cheap(-er), rotation-prone City player who has as many double-digit FPL returns (three) as Mahrez, but will save you £1.0m.
I'll note that De Bruyne's injury might boost Mahrez a little if Pep thinks he needs another creative playmaker in his side, but indications as of this writing are that the Belgian won't be out for long.
TopMarx: Should we be leaving the 'Pukki party' and heading to Jamie Vardy's?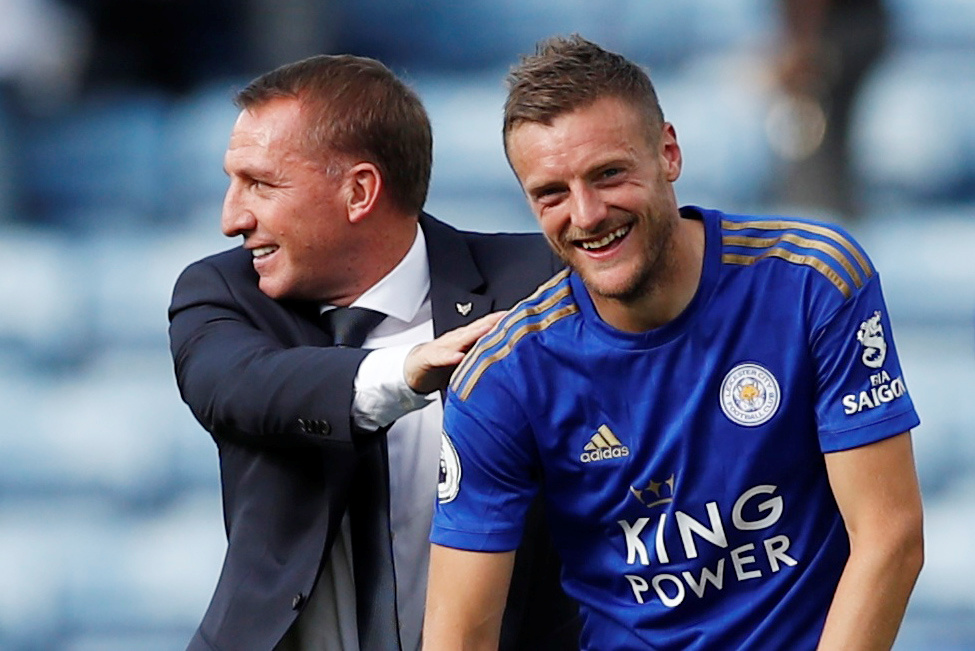 Joe: This is two questions about two completely separate parties. Fantasy managers should continue to enjoy both of them.
The Vardy party is legendary and stats-busting. He needs few chances to score, but takes them well.
He is also turning into something of a reliable asset against weaker teams. Take this campaign for example. The Leicester marksman has double-digit hauls against Newcastle and Bournemouth, an eight-point haul against Sheffield United but has blanked against Wolves, Tottenham, Chelsea, and Manchester United. This is crucial given he faces Burnley, Southampton, Crystal Palace and Brighton over his next six league run-outs. He is partying at the expense of minnows.
Meanwhile, Teemu Pukki's party is still going on. It's banging with goals, drinks and music at Carrow Road, with points hauls of 17, 11 and 12 at home. With Aston Villa, Manchester United and Watford visiting over his next six Gameweeks there looks to be plenty of partying prospects to come. The catch though is owners will have to put up with a drab affair without any fun or points away from home from the high-flying Finland international.
But at £7.2m, and £6.5m for many of his early adopters, that's still a great party to attend.
Brandon: I love parties, so why not go to both in the same evening? Surely there's room up front for both forwards.
On the other hand, Norwich's poor run of form and Pukki's consecutive blanks are worrying. We know that Norwich's form away from Carrow Road is quite bad compared to their home results.
With three home matches in their next five – including poor defensive outfits in Aston Villa and Watford – it makes me think it's worth sticking with Pukki for the long-term. But be ready to jump ship quickly if Pukki is unable to produce in Gameweek 8.
Josh: How about the Callum Wilson party? Callum "The Truth" Wilson is closer in price and hasn't blanked yet this season. Norwich's home/road splits are awful this season, but with three home matches in their next five – and one of their road matches opposite a Bournemouth side that never keep clean sheets – my plan is to keep Pukki through till at least Gameweek 12. His Gameweek 8 home match versus Aston Villa should be instructive – if he blanks again the plan to move to Wilson/Tammy/Vardy etc. may have to get moved up.
topmandan: Which West Ham assets should we be considering for their upcoming fixtures?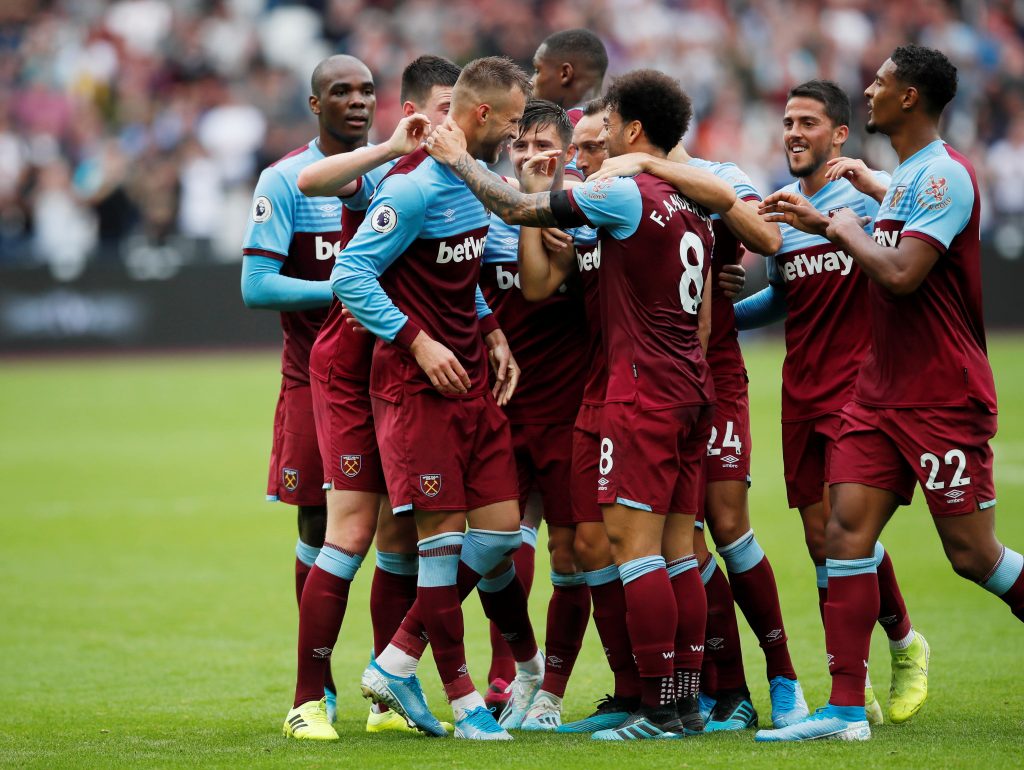 Neale: West Ham's short-term fixtures look better from a defensive perspective to me, with Crystal Palace and Sheffield United fairly obdurate sides but lacking in attacking threat and Everton struggling for goals themselves.
The spanner in the works is Lukasz Fabianski's injury, of course.
I saw quite a bit of Roberto in pre-season and wasn't overly impressed and I think that seems to be a consensus among West Ham fans, too.
If we're to ignore the obvious handicap of an unproven goalkeeper at Premier League level, Ryan Fredericks has caught my eye and he has registered more penalty box touches than any other FPL defender this season, although the big caveat is that he hasn't really done a great deal beyond that.
Further forward, Andriy Yarmolenko is obviously bang in form and a bit of an enabler at £6.0m.
I deplore simply following the points and it should be said that two of his goals were against two of the poorest defences in the top flight in Bournemouth and Norwich.
His xG of 0.55 over the last four Gameweeks (the joint-36th among FPL midfielders) also shows how much he has been overachieving in front of goal.
That said, his record with Dynamo Kyiv and the national side shows he has a clear eye for goal and those players with pinpoint accuracy can often make a mockery of the expected goal data.
In spite of their lofty league position and decent fixtures, I think Fabianski's injury makes it a 'wait and see' for the defence, while I'll be keenly watching to see if Yarmolenko can perform as well against meaner backlines.
Brandon: Sebastian Haller has been rather quiet of late, while Yarmolenko is doing bits. At a bargain price of £6.0m and with a low ownership of 3.2%, Yarmolenko presents decent money for value.
However, the stats tell us that the Ukrainian is outperforming his attacking stats by some measure, so I'm unsure that his recent spate of returns is sustainable. Now would be the time to get Yarmolenko in, to take advantage of his form and rising price, but keeping a close eye on him.
As for the defence, Fabianski's injury is a major concern and it could rattle the confidence of West Ham's defence. I was high on Diop and Cresswell a week ago, however, I'd now shy away from investing in the back.
DayvyFPL: How times change in FPL. If I was asked this question last Gameweek I'm pretty sure my answer would've looked a little different, with a large focus on their defence.
The injury this past Gameweek to Fabianski is a major loss to West Ham and personally I think this will have a knock-on effect for their defence. Then again, I don't think many of us were considering West Ham defenders at the start of the season, but the Hammers have shown some resurgence in defence recently and this can be seen by their three clean sheets kept this season.
In terms of options to consider, I always have been a full-back kind of guy so naturally, Fredricks and Cresswell have caught my eye. Cresswell comes off the back of scoring in consecutive Gameweeks, and while this probably won't continue it does show a clear attacking threat and he does offer that set-piece factor.
I personally have become a little disinterested with Haller due to the various other performing forwards, so I find the cheaper West Ham midfielders/wingers a little more interesting. Yarmolenko and Anderson are two players in a nice run of form with both returning in the last two fixtures. Yarmolenko edges it for me due to his goal threat and cheaper price and definitely fills a void, along with McGinn, in that £6.0m midfielder price bracket.
I do think that if you're going be taking a "punt" on some of these West Ham differentials, I would do it as soon as possible due to the fact that some tough fixtures are on the horizon. This will allow you to hopefully increase your chances of FPL points.
---
Become a Member and access our data

Memberships for the rest of the 2019/20 campaign are now available for the discounted price of £9.99 or the monthly price of £2.99.
Join now to get the following:
Plot your transfer strategies using the fully interactive Season Ticker.
Get projections for every Premier League player provided by the Rate My Team statistical model.
Use Rate My Team throughout the season to guide your selections and transfers.
Get access to over 150+ exclusive members articles over the season.
Analyse our OPTA-powered statistic tables specifically tailored for Fantasy Football Managers.
Use our exclusive tool to build custom stats tables from over 100 OPTA player and team stats.
Enjoy our brand NEW Flat-Track Bully feature which introduces an opposition filter to your tables.
View heatmaps and expected goals data for every player.
Use our powerful comparison tool to analyse players head-to-head.
ALREADY A USER? CLICK HERE TO UPGRADE YOUR FREE ACCOUNT
NEW TO SCOUT? CLICK HERE TO START A MEMBERSHIP ACCOUNT
Lessons Learned from Gameweek 7