Last Thursday lunchtime brought an official Premier League announcement on the TV picks for December and January.
This means Fantasy Premier League (FPL) managers now have a clearer idea of the Christmas schedule.
With more information revealed about the period between Gameweeks 15 and 21, here are the newsworthy items.
GAMEWEEK 18: THURSDAY DEADLINE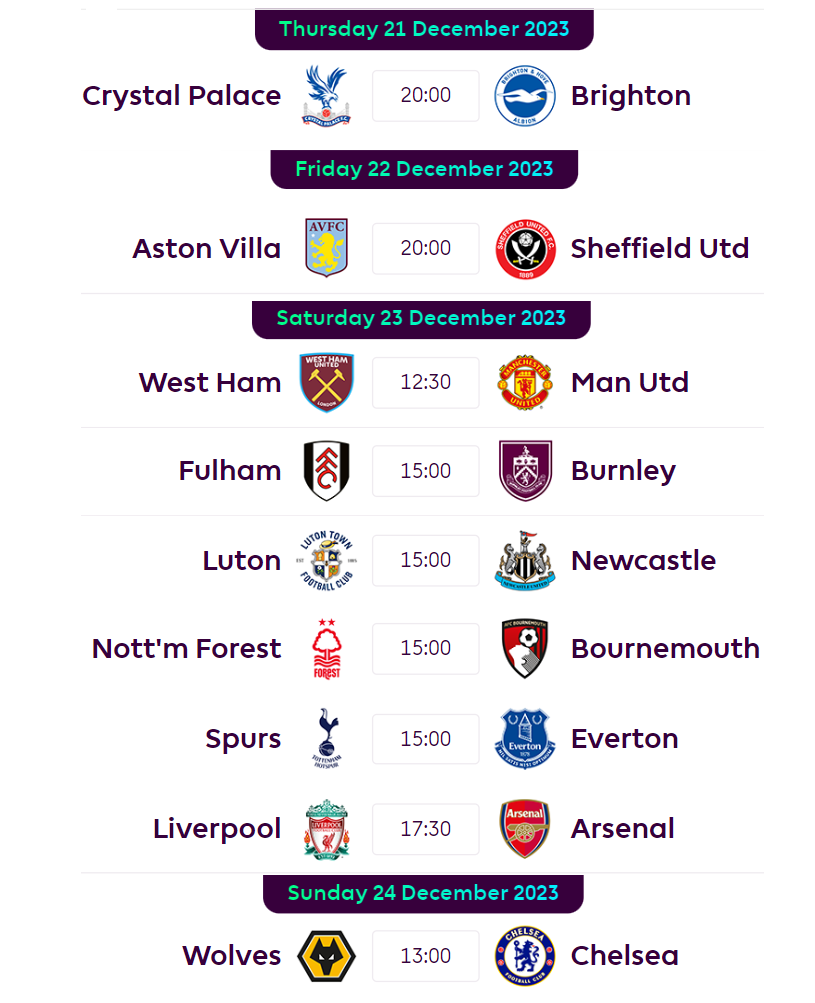 Stretching over four days from Thursday 21st December to Sunday 24th December is Blank Gameweek 18. That's right – Wolverhampton Wanderers v Chelsea will be the league's first Christmas Eve match since 1995.
There is a lesser-spotted Thursday deadline, too, meaning we will only definitely get team news from four clubs – Crystal Palace, Brighton, Aston Villa and Sheffield United – before the deadline passes. There may be one or two others but most of the remaining pre-match press conferences will take place on the Friday, after the deadline has been and gone.
Manchester City and Brentford will blank in this Gameweek, too.
Get those benches ready…
---
NO DOUBLE GAMEWEEK ANNOUNCEMENT… YET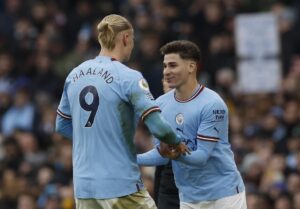 We've known for a while that the same Gameweek 18 will be without either Manchester City or Brentford, as the treble-winning hosts will be in Saudi Arabia for the Club World Cup.
Their rearranged match has been rumoured to fit into Gameweek 20 but, as of now, nothing has been confirmed. However, we can see that both sides will play on the Saturday, so there is still time to fit the clash into midweek.
---
GAMEWEEK 21 SPLIT OVER TWO WEEKENDS
In 2019/20, a small winter break was added to the Premier League calendar, where all ten fixtures were split over a fortnight.
But the pandemic and winter World Cup ensured this hasn't happened during the three seasons since.
Well, it's back for 2023/24 and Thursday's news reveals which weekend each team will participate in.
Again, we're faced with the prospect of going into Gameweek 21 armed only with the team news from 10 clubs.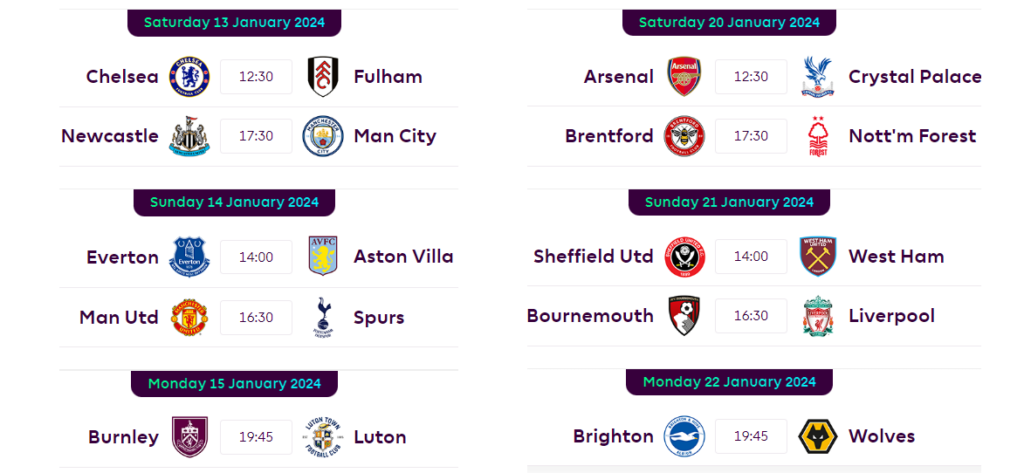 ---
CLUB-BY-CLUB FESTIVE REST PERIODS
With Christmas-time line-up rotations loved within the FPL community, it is of interest to see which teams have generous gaps between matches and which don't.
The league has pledged to increase recovery periods between Gameweeks 18, 19 and 20 to ensure that no club plays within 60 hours of their previous match.
Below is the schedule for all 20 sides, ranked by the bigger number of full days in between: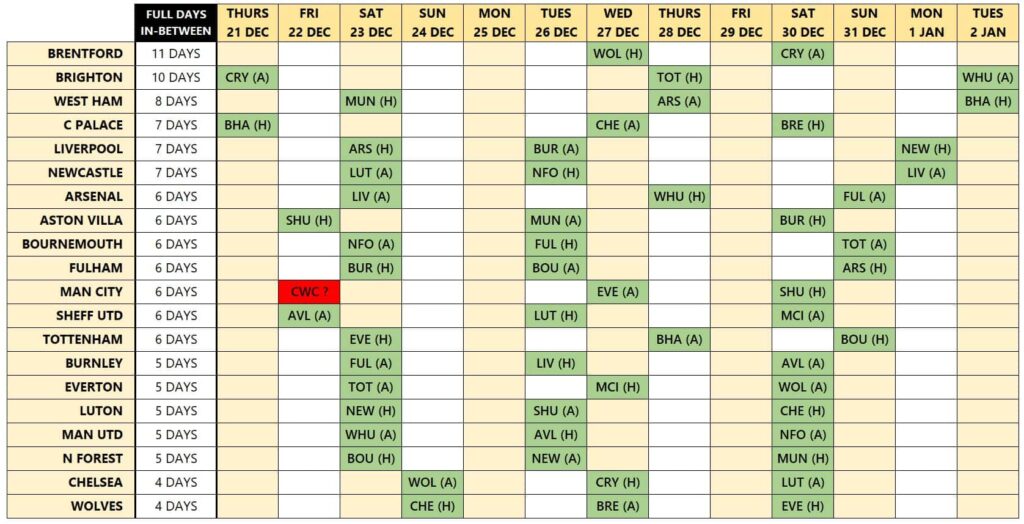 It's worth pointing out that Brentford's leading cumulated gap is because they blank in Gameweek 18. But what's also interesting is the vast difference between Brighton and Hove Albion's nice Thursday-Thursday-Tuesday spacing and the nasty Sunday-Wednesday-Saturday awaiting both Chelsea and Wolves.
Even worse for the Blues is that the third game is an early kick-off. That's potentially bad news for those wanting to own Cole Palmer (£5.0m), Raheem Sterling (£7.0m), Levi Colwill (£4.6m) or Pedro Neto (£5.8m) over that period.