For the final time in 2023, we take a look at which Fantasy Premier League (FPL) players are away on international duty with their respective countries.
There were one or two matches taking place on Wednesday evening but the action begins in earnest on Thursday.
There are fewer friendlies this time, with FIFA World Cup and UEFA European Championship qualifiers instead taking centre stage.
Well over 200 players from the Premier League will be on show so there'll be a nervous wait to see if any injuries or illnesses are picked up ahead of Gameweek 13, as well as the usual concerns about late returns from North and South America.
In this article, we bring you all you need to know about your globe-trotting FPL stars.
ANY LATE RETURNEES?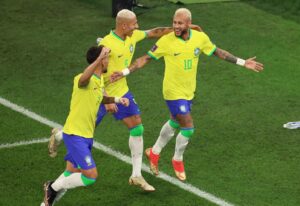 Players contesting fixtures in the Americas are generally the last ones back through the door at their respective clubs, and so are the biggest concerns for starts or game-time in the following Gameweek.
It's these players who will be in action for their nations in the early hours of next Wednesday morning: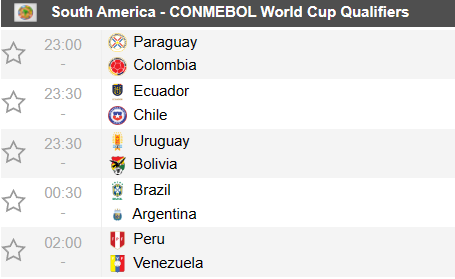 Above: The international fixtures taking place in the early hours of Wednesday 22 November (via Soccerway)
Often, those concerns about rotation amount to nothing – note Julian Alvarez (£7.1m) lasting 90 minutes in Manchester City's first games back after the September and October international breaks.
But there are instances where international exertions have been a factor. Benchings for Darwin Nunez (£7.5m) in Gameweeks 5 and 9, when Liverpool contested post-break 12.30pm kick-offs, stick in the mind as examples.
The Reds have another one of those coming up in Gameweek 13 against Manchester City.
Speaking ahead of Gameweek 9, however, Jurgen Klopp did say that Liverpool have taken steps to ensure that their roving internationals are in better shape for the domestic resumption:
"We booked better flights, brought them all together. Picked them up from wherever they played, so they didn't have to take the commercial flights from here to there which is obviously pretty tiring after 100 minutes of football. They leave you at an airport and then you have to make sure you get your connecting flight, stuff like this. We are pretty good at that usually… and this time it was much better, so the boys were pretty quickly after the game on a plane and could fly straight to England. That makes a massive difference." – Jurgen Klopp
NON-EUROPEAN NATIONS: WHERE AND WHEN THEY'RE PLAYING