As a string of leading Fantasy assets line up with sick-notes for their International Managers, we cast an observational eye from the physio over Wayne Rooney's ankle and Theo Walcott's hip…
Wayne Rooney
First in line and nursing what Alex Ferguson described as an "ankle knock", comes Wayne Rooney. If we observe Rooney's movements throughout the second half in the dramatic 3-2 win at Villa Park we witness the versatile forward moving with ease and agility, twisting and turning with pace. These are movements of high intensity that test the full integrity of the ankle joint; they would certainly isolate any injury if present.
The only incident of note involving Rooney occurred in the 76th minute as the United frontman nudges the ball past an Aston Villa defender and, in an attempt to twist and sprint away, gets caught with a late tackle around the front of the mid-shin area. A tackle more akin to a forceful "ankle-tap" where the players own forward momentum, rather than the force of the impact, causes the fall. The tackle and the fall looked innocuous and of a type not readily associated with ankle damage. Rooney did, however, look totally fatigued at this point.
Rooney continued playing for a further five minutes in which time he demonstrated the same movement fluidity shown consistently throughout the half, performing several high intensity manoeuvres without impediment or reaction. Movements around the ankle joints were performed fully and without constraint, indeed, when substituted, Rooney jogged at a mid-pace to the side of the pitch, where he spoke to Sir Alex and, in fairness, appeared to look just a little anxious.
All things considered, I would suggest that Rooney sustained only mild soft tissue damage of a severity that, with treatment, should resolve within a week. This would give him every chance of being fit and firing as United take on Norwich at Carrow Road.
Theo Walcott
We can also be positive with our assessment of Theo Walcott's hip. Following the clash with Fulham Arsene Wenger offered this initial appraisal:
"Walcott has a Glute muscle problem. We nearly took him off at half-time, he nearly went down, but we left him on. In the end, it got worse. At the moment, he is limping so I do not know whether he will be able to join the national team or not."
This statement suggests that the Arsenal medics were aware of any problems and deemed them minor enough for Walcott to resume playing with a low risk of further deterioration. This would indicate that the injury wasn't a major concern and could dissipate with further activity.
An observation of his subsequent physiological movements adds credibility to the half-time judgment. Walcott can be observed moving with the freedom, fluidity and versatility, performing a range of high intensity movements that would offer no cause for concern from the perspective of a physiotherapist.
Walcott did, however, appear to be involved in a collision that the camera didn't catch. In the aftermath of the incident the camera cuts to him looking forlorn, leaning forward with hands on knees, not touching anywhere specifically, actions that would not indicate significant injury. Indeed, immediately after this incident Walcott can be seen sprinting and turning with the ball to cross high into the penalty-box, movements at the hip joint that would cause a reaction if any problem lingered.
Substituted in the 84th minute the England International can be seen jogging to the side of the pitch, he then slows to a walk, with just the faintest hint of a limp.
In summary, barring no underlying problems, it would be fair to suggest that Walcott is nursing a soft tissue injury of minor severity, that, with treatment, should be resolved within seven days. Chances are high that the Arsenal winger will have his hat to throw in in the ring as Arsenal go toe-to-toe with local rivals Spurs at the Emirates this weekend.
ooo I don't know about that. I'd argue he's worth the hit at the moment.

I would argue that too. I have been toying with Afro for a hit but am not going to do it. He could do well however your other mid could score and with the hit Afro would need prob 2 goals to make it worthwhile. I can see a 1 pointer and 1 game ban to really hurt anyone bringing him in.

Slightly surprising result when you try to judge if caz and bale have been fantasy successes.

It's GW11 (a big and therefore representative sample you can make projections from). Bale is on 57 points, Caz on 56. By the end of the season they're projected to get 197 and 193 points then. If I recall correctly, the highest scoring midfielder was Bale last year with 195 points at the same price as both.
Therefore Bale and Caz are set to have the same score and value as last year's highest scoring midfielder.

It is only because they are slightly behind other midfielders this year that we are restless. It's relative, not absolute.

But the gap is much smaller than our stereotypes. The top scoring midfielder is in fact out of favour Hazard on 69 points, only 12 points ahead of Bale and 0.7 more expensive.

Just some food for thought.

That is surprising. You really are agonising over whether to ship Caz aren't you!?

Haha, yep. I was all set to but then looked at overall performance and I'm equivocal about it now.

Look at Mata's PPG though. The analysis has to be relative to their competition as we can't have them all...

Yep valid point. So as I say below I say give him one spot and Caz/Bale can fight it out for the 1/2 remaining spots.

Will Fellaini, Nollan, Michu be close to that 200pts mark, coming end of season. That is the real question. Fellaini could if he continues like this. Nolann is good for 170 - 180. Michu is enigma for me but he could be on 170 - 180 too.

Bottom line last year best spend cash for value was in midfield. So looks like this time its the same. We need to spend big in midfield and maybe go with 5 bigs, Nollan t cheapest. Maybe that is the answer. I never had tones and tones of options in midfield before.

usually it was Power 5 like last year.

You suggesting 5 6-8m priced mids? Increasingly I think that might be a great idea in terms of value. You do need to get the extra points from somewhere though because investing the extra cash in defence or forwards doesn't seem to gain a huge amount this year. For that I think you need 1, 2 possibly 3 expensive mids. Mata is probably one. It's then between Caz/Bale and c

I think our tie this week is going to be a very tight affair! I think I may have actually weakened my team slightly this week with my transfer (Tevez to Berbatov) which seems counter intuitive but it is more a long term move to free up funds and catch the price rises whilst getting in a fixture and rotatio proof option.

Was anyone on here at the weeweeknd when people were posting wonder goals? There was one from Vancouver that started it all and then someone followd up with one where about four players knocked it up in the air for each other and the last one volley in...anyone know the one?

Oscar playing for Brazil in US during the early hours makes him a big risk this weekend? Moses seems a certain starter this week. He was excused from Nigeria's game along with Mikel.

Think Oscar needs to go in my team. That expierment has failed somewhat. Still think he will become great value this season though.

Silva. In.

With no Lampard around I predict him starting. Mata could be rested and start from the bench for me. He could be benched only if only Sturridge gets a rare start on the wing. He went up in the media that he can score 20 goals a season. Maybe Sturridge will give him chance to prove a point? And what the hell happened to Marin? He is back to fitness right? Why RDM isn't giving him minutes. At least in the Cup games. Hazard is assured starter IMO because he didn't play single minute last night. On a second thought he might go with Ramires in the attacking 3 on the right and maybe Romeu starting? Hmmm... Never thought about that.

If I was RDM
Mikel Ramires
Sturridge Hazard Oscar
Torres

But probably will be:
Mikel Romeu
Ramires Hazard Oscar
Torres.

Ouch ignore me. I forgot Moses. Moses is starter in there. Probably for Oscar in both cases. U r right Si. So Hazard Torres Mikel Ramires Mosses are assured starters for the w/e, Mata, Oscar, Sturridge to come from the bench

Chelsea need a win. Mata starts.

One of the toughest decisions of the season that many of us are facing...

Who to play (and why)...

Sterling or Michu?

Michu, he scores goals. Also Newcastle are without Colo.

Got to be michu, sterling more of a punt until he starts getting attacking returns

I am playing Sterling if that helps. But u r the leader in Seria A, u tell us.

Ha ha. Really unsure, that's why I am asking! When I did my wildcard and brought Sterling in weeks ago I sort of promised myself that I would put him on the bench whatever, to avoid this problem. But when it comes down to a week like this it is not easy to stick to. But, for that reason, it will probably bench Sterling. When in doubt, bench the bench fodder!

bench t bench folder hahaha .his underlying stats are good. He will score this week

I brought in Suarez for Crouch before he went up to 10.0. I reckon he can bust Wigan's defense open. But he is a player i hate in FF coz every time i bring him in, he played like shit. But when i sell him, he scores load. Hope this gw will be the other way around...

For those debating previous season trends as a way of predicting this season on the last page, try reading some of Karl Poppers Poverty of Historicism. One of the most interesting books of the last century.

Have read a little Popper, very deep.

So go on, sell this to us. What does the book have to say about the validity of predicting from last season?

It makes a mockery of our 'Everton always start bad' and 'Fulham are no good away' and Fellaini is a DM

Take the Everton thing. If you'd said it last season, you would have been right. And the season before. And the season before .... for the last 5 seasons.

So including this season's failure of prediction you'd have been right 5 out of 6 times. We're not looking for absolute certainty in this game - we can't have it - we're looking for probability. And 5 out of 6 ain't a bad hit rate.

Karl Popper was an excellent exponent of logic ... and little else.

Impressive knowedge guys. Basically main premises are that history isn't a great way of predicting the future as events are unique. Even taking into account social conditions and context at the time of past events (prevailiing attitudes, historical context etc).

Everton a good example, same manager as previous years, same teams fighting for top 4 places etc, many of the same players, same budgets, same income etc but a great start to the season.

You could argue that they are playing a different game tactically this year perhaps, more attacking certainly. And Fellaini pushed up more than previous seasons.

Certainly worth a couple of quid.

I can that's why I am giving consideration to playing demel and begovic rather than Nolan and begovic

I can see 0-0 in any Stoke game to be honest.

Need some help guys.

2 ft this week.

Have michu, caz, nolan, pienaar (guthrie)
Rvp, aguero, berbs 1.4 in bank

Was thinking pienaar to mata, aguero to ba. Wanted suarez but am 0.1 short. Going ba means j can upgrade guthrie to sterling next week as well

Thoughts?

Auguero to suarez and pienaar to Fellaini ..

hovering over the make transfer button but stopped myself,now looking at the ticker im not sure.

was doing Cazorla out for Silva. Looking long term (ish) and now looking at the ticker Arsenal are looking OK til January wildcard, whereas Citeh have a lot tougher fixtures.

any advice?

Would not do it yet, city have some tricky games ahead. Wait 2 or 3 GW's on that one IMHO

In some trouble here need some advice pls

Begovic jussi

Rafael Cuellar Hangaland Saylor Rangel

Cazorla Bale Michu Pienaar Sterling

Rvp crouch jelavic

I want to do Pienaar to fellaini and crouch to Berba ??
Thoughts ?? Also any other major concerns in this team ?

those transfers seem good. problem is youre getting very template, its nice to have a few differentials.

Hmm a see Ur point mate !
Watt would u suggest to mix it up a bit ? Maybe bring in Valencia for Cazorla ??

yeh i have valencia. im also bringing in Silva for Caz (probably, see below)

reason i like my team now is if i have a good week it doesnt neccessarily mean everyone else will, however if they have a good week its likely i will do ok as i have coverage.

Makes sense bro ! Let's give it a go !
Good luck and thank you !!

Any opinions on my team:

Begovic
Nelsen-skrtel-baines
Fellaini-bale-hazard-sterling
Rvp-ba-berbatov

Foster-huth-Billy Jones-puncheon

No FT and 0,3 in bank

Team looks fine mate ! A would not bench huth

That attack looks good to me. Get Suarez after he serves his ban

Not for -4, but you never know.

I'm considering getting rid of Tevez for Suarez next week on a free (have Berbs & RVP)

Anyone catch the Newcastle match last weekend? How were they defensively? Not sure if I should play Santon

Newcastle suck this season. No idea why pardew isnt playing 4-3-3. Hes playing 4-4-2 and it is not working!

No Dembele makes me tempted to drop Bale. Can't see us gaining any control on the game without him and therefore not creating many chances for Bale.

Good to go?

Mertesacker or Nelson?

Bego
Baines – Nelson - Gorkss
Hazard – Cazorla – Fellaini – Nolan
RVP (c) – Tevez – Berba

Sorenson - J.McCarthy - Mertesacker - Fonte

Looks good. Keep it as it is.

No faith in Tony Pulis but loads of faith in Stoke ? 😉

Right to bench Michu this week? I kinda feel I have to play Taarabt at home to Southampton

Bale, Santi, Fellaini, Taarabt
RVP, Ba, Berbatov

Bench: Michu

Bit of a risk considering he is OOP, but I'd bench him this week.

Does anyone know if Bryan Ruiz played for Costa Rica last night?
Scout Picks
Gameweek 25
Janmaat

Williams

Alderweireld
Wijnaldum

André Ayew

Dele Alli

Roberto Firmino

Sánchez
From the Community…
Comments
Hot Topics
Articles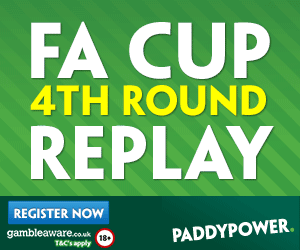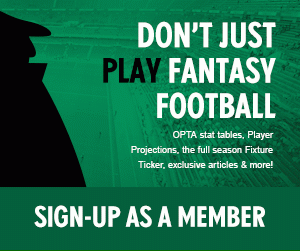 The Watchlist
Goalkeepers
Player
Club
Factors

Up

Hennessey
CPL

C

,

Vs

,

£

Down

Butland
STO

C

,

Vs

Up

Schmeichel
LEI

A

Up

Forster
SOT

A

Up

Courtois
CHE

B

,

Vs

Up

Fabianski
SWA

A

No Change

Boruc
BOU

B

No Change

De Gea
MUN

B

No Change

Cech
ARS

B

,

VsX

Up

Foster
WBA

C

,

VsX
Defenders
Player
Club
Factors

Up

Ivanovic
CHE

A

,

Vs

Up

van Dijk
SOT

A

Down

Baines
EVE

B

,

Vs

Up

Dann
CPL

C

,

Vs

Up

Cresswell
WHM

B

,

Vs

Up

Williams
SWA

A

No Change

Dawson
WBA

C

Down

Alderweireld
TOT

B

No Change

Daniels
BOU

A

,

£

No Change

Fuchs
LEI

A

No Change

Van Aanholt
SUN

A

,

VsX

Down

Bellerín
ARS

C

,

VsX

Down

Smalling
MUN

C

Down

Moreno
LIV

C

,

Vs

Down

Johnson
STO

B

Down

Kolarov
MCI

B

,

Rest

,

Inj
Midfielders
Player
Club
Factors

No Change

Payet
WHM

B

,

Vs

Up

Roberto Firmino
LIV

A

,

Vs

,

OoP

Up

Dele Alli
TOT

A

,

Inj

Up

Barkley
EVE

C

,

Vs

Up

André Ayew
SWA

A

,

OoP

Up

Eriksen
TOT

A

Down

Ozil
ARS

C

,

VsX

No Change

Mahrez
LEI

C

,

VsX

Up

Sánchez
ARS

C

,

VsX

,

Inj

Up

Antonio
WHM

A

,

Vs

,

Rest

,

£

No Change

Willian
CHE

B

,

Vs

,

Inj

No Change

Wijnaldum
NEW

B

Down

Arnautovic
STO

C

,

Vs

,

Inj

Up

Silva
MCI

C

No Change

Johnson
SUN

B

,

VsX
Forwards
Player
Club
Factors

No Change

Aguero
MCI

A

No Change

Kane
TOT

B

Up

Vardy
LEI

C

Up

Diego Costa
CHE

A

,

Vs

,

Inj

No Change

Ighalo
WAT

C

,

VsX

Up

Rooney
MUN

A

Down

Lukaku
EVE

C

,

Vs

No Change

Giroud
ARS

B

,

VsX

,

Rest

Up

Afobe
BOU

A

,

£

Down

Austin
SOT

B

,

Inj
Selection Factors
| | |
| --- | --- |
| A, B, C | Current Form |
| Vs | Favourable Fixtures |
| VsX | Unfavourable Fixtures |
| Rest | Rotation Risk |
| Inj | Injured/Returning from Injury |
| OoP | Out of Position |
| £ | Potential Bargain |
| Sus | Suspended/Near Suspension |
| Player | Team | YC |
| --- | --- | --- |
| Colback | NEW | 9 |
| Byram | WHM | 9 |
| Lucas | LIV | 8 |
| Jones | SUN | 8 |
| Yacob | WBA | 8 |
| Westwood | AVL | 7 |
| Diego Costa | CHE | 7 |
| Huth | LEI | 7 |
| Can | LIV | 7 |
| Mangala | MCI | 7 |
| Shelvey | NEW | 7 |
| Pieters | STO | 7 |
| Dele Alli | TOT | 7 |
| Dier | TOT | 7 |
| Noble | WHM | 7 |
"All players will blank a few times during the season. When almost all do it in the same Gameweek, it is tough to take, but that's just the dark side of probability."

Abreu 42 Community regular