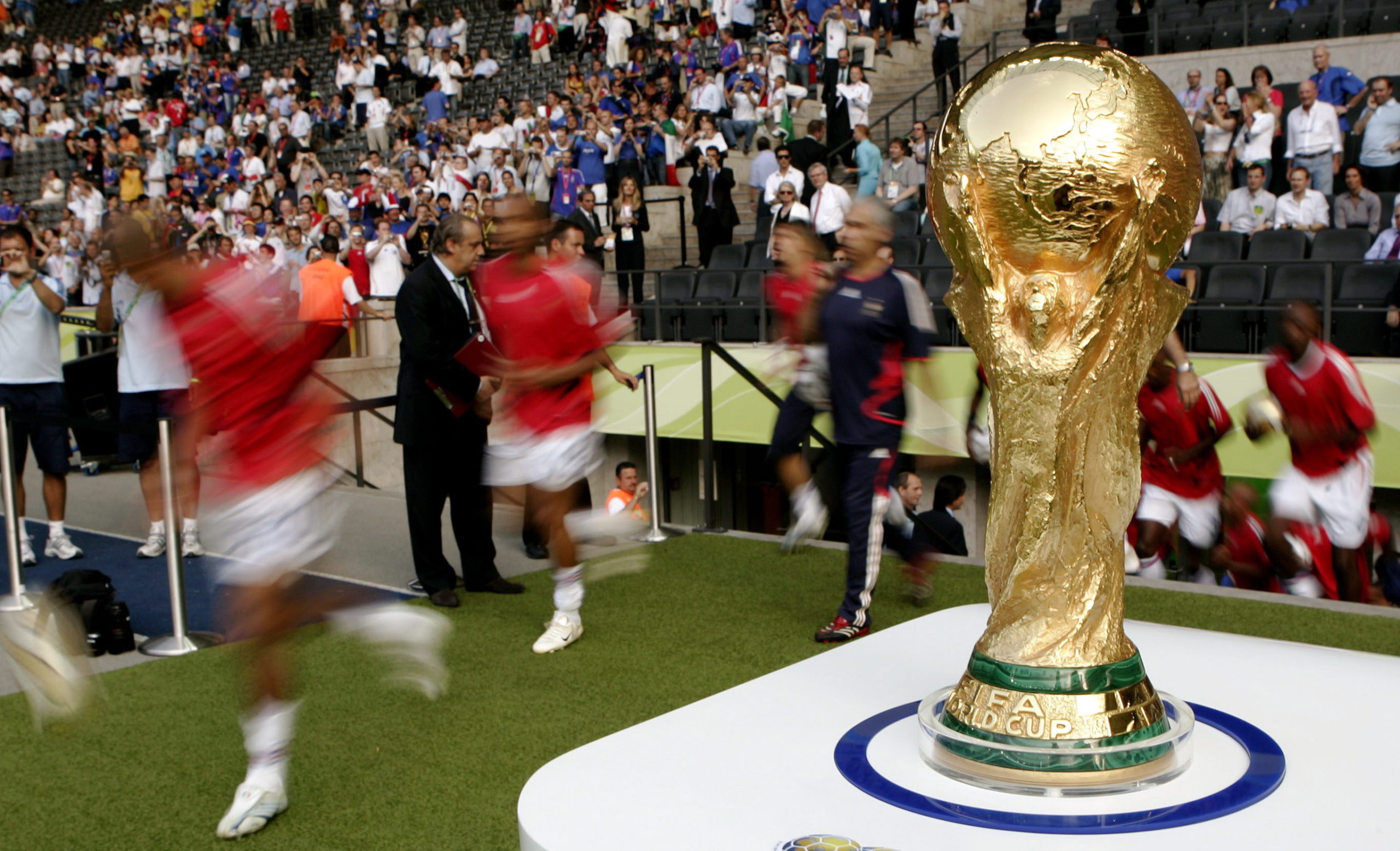 Fantasy Football Scout are running the World Cup of FPL right now, as we hope to discover who is the greatest asset of all time.
After you submitted your nominations as part of the qualification round, we seeded the final 32 entrants into eight groups of four ready for you to vote on your favourites.
The top two from each group progress to the knockout rounds just as they would in the Champions League or World Cup in real life.
This has been created as a holding page for the tournament so you can regularly access the latest votes and results easily.
The Groups
Group A
Group B
Group C
Group D
1.

Frank Lampard

1.

Thierry Henry

1.

Harry Kane

1.

Cristiano Ronaldo

2. Robin van Persie
2. Gareth Bale
2. Didier Drogba
2. Trent Alexander-Arnold
3. Branislav Ivanovic
3. Steven Gerrard
3. Gylfi Sigurdsson
3. Eden Hazard
4. Patrice Evra
4. Carlos Tevez
4. Romelu Lukaku
4. Andrew Robertson
Group E
Group F
Group G
Group H
1.

Wayne Rooney

1.

Luis Suarez

1.

Kevin De Bruyne

1.

Sergio Aguero

2. Marcos Alonso
2. John Terry
2. Leighton Baines
2. Mohamed Salah
3. Raheem Sterling
3. Clint Dempsey
3. Jamie Vardy
3. Alexis Sánchez
4. Nemanja Vidic
4. Gareth McAuley
4. Cesc Fabregas
4. Petr Čech
The Knockout Rounds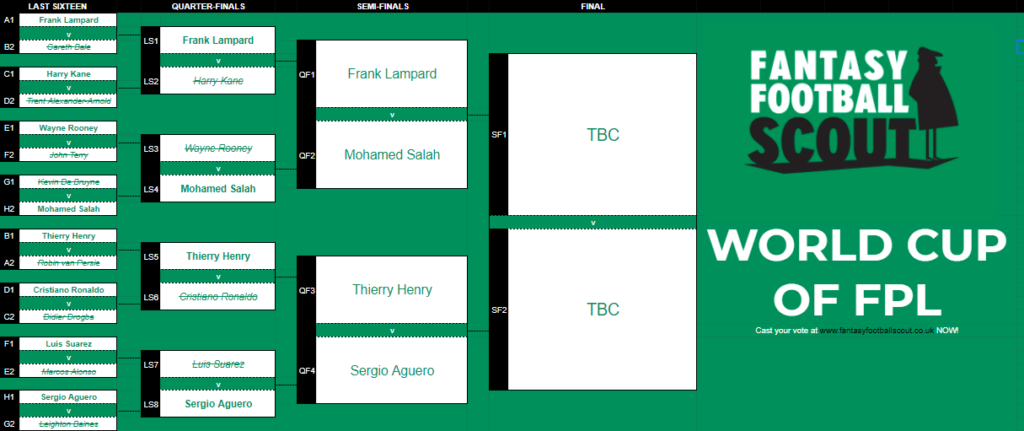 Meet the competitors
We are detailing every player who has qualified for the tournament. Have a look at the articles below for a breakdown of each group.
The Results