As Gameweek 1 creeps ever closer, we continue our in-depth study of the Sky Sports Fantasy game by looking at midfielders and forwards.
Like our article on goalkeepers and defenders, each classification has been broken down into premium, mid-price and differential options.
It's worth noting that, although this article is for potential picks throughout the season, there will also be a slight lean towards those initial picks leading up to the first Overhaul.
MIDFIELDERS
Midfielders are often considered the best value players in the Sky Sports game due to the multitude of ways they can score points. Its not unheard of that a midfielder in a game can pick up passing, tackle and shooting bonuses along with goals and assists.Throughout the seasons, midfielders have always been the top recipients of the Man of the Match awards too. The fact they are priced cheaper than forwards makes packing your team with midfielders the best strategy. However, there are a lot to choose from and our list could be endless, but here are a few that will be in my thoughts all season.
Premium (£10m+)
Kevin De Bruyne (£12m)
This man was a Sky Sports darling last season. With 10 Man of the match awards, second only to Mohamed Salah, he was the second highest scoring, again behind only Salah, and picked up points in a whole manner of ways. Narrowly beaten as player of the year, he is rightly the highest priced midfielder in the game and gives you a fantastic Man City captain choice. Bar the odd bit of World Cup rest he's one of the most nailed players in the team and I'd be shocked if he didn't get at least pretty close to his 281 points again this season.
Eden Hazard (£11.8m)
Eden Hazard is one of the most hot-and-cold players to own in Fantasy Football. I know some people that swear blind they've never got returns whilst owning him, whilst others love him. Since his arrival in England he has always been a great asset in the Sky Sports game. 10 man of the match awards from just 28 starts in what was a fairly poor season for Chelsea says it all. When the Blues win, if he is starting, he is often crucial to the win with his dribbling and attacking menace. Add in the fact he's the number one penalty taker, Hazard is, when on form, certainly the Chelsea asset to own.
Riyad Mahrez (£10.8m)
The second of three Man City players to make this list, 12 goals and 12 assists last season in a reasonably ordinary Leicester team shows the quality of Riyad Mahrez. With his multi-million pound move to the Champions signed and sealed he looks like he will operate from his favoured right hand side and with the added quality around him you'd expect at least similar returns. The rotation worry is more concerning, naturally, but when he's on the pitch he's bound to be involved and a player of Mahrez's quality would always be a fair Man City captain when you require one.
Leroy Sane (£10.3m)
A slightly disappointing Community Shield display aside, Leroy Sane ended last season in scintillating form and it was a shock he was omitted from the German national side for the World Cup. It is widely thought that due to that, having a full pre season should elevate him into the first choice 11 for Man City of the opening games, but with the return of Benjamin Mendy that is still not sure. However when he does play he brings points. Not really one for bonuses, he is still good value at closer to 10m maybe as a second, or even third, man City player, and if you can deal with a little bit of inevitable rotation he will no doubt end the season on a good haul
Wilfried Zaha (£10.2m)
With nine goals, five assists and six man of the match awards, Wilfried Zaha is easily the choice asset for Crystal Palace. Consistently touted with a move to a 'top six' club, whilst he remains at Palace he's a very viable asset. With the Eagles looking like decent options for a couple captaincy days early on, there is no better player to put the armband on from their squad. Picking the best player from the so-called lesser sides has often been a good tactic, and Zaha can help you do it again. He is the heartbeat of the team, their main threat, and a lovely Sky Sports Fantasy choice.
Mid-Price (£8-10m)
Naby Keita (£9.2m)
Liverpool's new box-to-box midfielder from Red Bull Leipzig has all the traits of being a fantastic Sky Sports Fantasy asset. Naby Keita is a player that will pick up both goals and assists, he's also likely to get passing bonus and potentially tackle bonus playing for a dominant team like Liverpool. His direct manner of play may also mean in the tighter games he's likely to get the odd Man of the match award, so basically a great all rounder. One of the first names in my team this season and he has never left my draft.
Jorginho (£9.1m)
Supposedly the man brought by new Chelsea boss Sarri to build the team around, Jorginho will be dictating the pace of play and collecting the ball from the defenders to start most attacks. After securing the equivalent of tier two passing bonus versus Man City in the Community Shield, I think its fair to say he will be very likely to receive some extras for most games he plays 90 minutes. Add that to his five tackles in that Community Shield loss, would have given him six bonus points. I'm not expecting tackle bonus as frequent as passing ones, but with the potential for the odd goals and assist as well, he should be a good source of steady points in the middle of your team.
Fabinho (£9.1)
The second new Liverpool midfielder and the second one on this list is Fabinho. He is a purely defensive midfielder, almost certain to pick up passing bonus of a majority of games. He was rumoured to be potentially on penalties as his record in the French league was second to none, however this remains to be seen with Sadio Mané now potentially the favourite. Pass and tackle bonus potential alone though could still make Fabinho a good asset to own either with or without the aforementioned Keita.
Richarlison (£8.6m)
A big move to Everton will hopefully give Richarlison something of a resurgence after a huge immediate impact at the start of last season. How good his first half of the season was is only equal to how bad his second half turned out to be. However, a lot of that has been attributed to the lack of rest having played a full Brazilian season before coming to England. With a summer break and full pre season under his belt he is expected to be the diamond in Everton's attack and his tricky yet direct play is sure to earn a few plaudits and Man of the Match awards as we go through the season. Everton themselves are probably still not everyone's tastes but Marco Silva looks like he will try and bring an attacking brand so the Brazilian would be my choice.
Diogo Jota (8.3m)
The young attacker scored 17 goals and had five assists last season in Wolverhampton Wanderers successful promotion to the Premier League. Priced as a midfielder in the Sky Sports Fantasy game he alternates between central striker and wide forward and is one of the main threats for the Championship champions. A decent price and a great choice if you expect Wolves to hit the ground running with their mixed bag of fixtures.
Budget (<8m)
Bobby Reid (£7.9m)
A scoring sensation for Bristol City last season with 19 goals and seven assists, Bobby Reid has moved up to try crack the Premier League. Classed as a midfielder, he often plays as an out and out striker although it looks like Neil Warnock plans to utilise Reid in wide midfield, with his preference being a big target man. Either way if he can even slightly replicate his goal scoring form from last season in the Championship he could be a bargain at just under £8m.
Helder Costa (£7.4m)
Another newly-promoted player, Helder Costa started his Wolves career with a bang. An injury last season stopped him reaching the levels he is clearly capable of but the wide midfielder would still hope his  trickery and dribbling may well retain his first 11 slot in the Premier league, even with the influx of new players. If he does he's the sort of tricky player that catches the eye for Man of the Match awards and at £7.4m he's nice on the budget.
Joe Ralls (£7.1m)
With an average of 2.4 tackles per game last season, Ralls was the key defensive midfielder for Cardiff. That statistic should mean that he should be picking up tackle bonus semi-regularly, in the Premier League, but it is also heavily rumoured that he could be the number one free-kick and penalty taker. With 13 goals in the last two seasons, mainly from the spot, his record is good and could make him a great midfielder to own on Sky Sports Fantasy.
Potential mega bargain
Yves Bissouma (6.8m)
A 15m purchase from Lille, even in the current market that's still a hefty outlay for Brighton and Hove Albion. A pure central midfielder, Yves Bissouma's key statistic that suggests potential Sky Sports Fantasy potential  is his tackling. At 2.8 tackles per game he obviously loves winning the ball back, but looking deeper into the numbers, in 11 of the 15 games he started for Lille he would have received tackle bonus, seven of those tier two, equivalent of an assist. Add to that in his final 4 full games he got 2 goals and an assist, and he even scored a free kick in pre season. Now, before I get carried away I am not entirely sure if he will certainly be in Chris Hughton's starting line up, and the premier league is a different league, but certainly a player to keep an eye on, maybe for post overhaul for when you need that mega budget enabler.
FORWARDS
With forwards in Sky Sports it generally helps to concentrate on the premium options, and this year is no different. The following five big name players should be top choices for both their teams and ours, and will provide many of our captain candidates too. With multiple formations and the way Sky Sports Fantasy prices the strikers of the lesser clubs, many of the mid-range and budget forwards are often ignored in favour of big hitting midfielders. However there are still some that have caught the eye and with multiple captains and every team contracted to appear on Sky a few times each season some of these players may be worth a gamble, if only for a week or two.
Premium (£12-£13m)
Mohamed Salah (£12.9m)
What more can be said about Mohamed Salah? An absolute legend of the game already, top in almost all statistics, even regularly picking up the incredibly hard to get shooting tier two bonus. I don't need to wax lyrical about what he can do, what he offers, as we all know what he's about. However, it's worth noting that for possibly the first time ever, he's player whose Sky Sports price is actually lower than his FPL one. Whilst in some games his cost makes the decision to get him a bit harder, in Sky Sports, due to the pricing structure, he's still priced kindly, even though he's moved categories to a striker. A guaranteed Liverpool captain option, very probably the highest owned player in the game, the ability to captain him in any game makes Salah a man you must own.
Sergio Aguero (£12.8m)
Two goals in the Community Shield and, more importantly 80 minutes under the belt, has thrust Sergio Aguero back into the FPL limelight. However, rotation and injury are the two main fears with Aguero. Injury seems to have calmed somewhat but it always may appear from around the corner, it's the dreaded rotation with Gabriel Jesus that's the concern. This is especially important in a game like Sky Sports as you may be reliant on him for a captain on a single game day and to realise he's not even starting could really ruin your afternoon. Personally, I think the up-side easily outweighs the downside in this instance, and anyone who's capable of scoring five goals in a game (that's a 70 point captain in Sky Sports Fantasy in case you were wondering) needs consideration.
Harry Kane (£13m)
Harry Kane has long been as essential part of many a Sky Sports Fantasy team for a few years now. Unlike some of the other options on offer, Kane is completely the main man at Spurs and, although they undoubtedly have quality players around him he scores the goals, he takes the penalties, and he gets the Man of the Match awards. I'd be surprised if this season was any different, even if he might miss the start, and there are always a large number of gamedays when you need a Spurs captain and frankly Kane is always going to be the one to turn to.
Pierre-Emeric Aubameyang (12.5m)
A big signing for Arsenal in January, Pierre-Emerick Aubameyang instantly hit the ground running and scored 10 goals with four assists in his 12 starts. A record of more than one goal involvement per game cannot be ignored. He is surely the Arsenal asset of choice and a great run of fixtures after a couple tough early games, Aubameyang will be expecting to be consistently troubling the scoresheet. Furthermore, with Arsenal in the Europa League this season they will have a lot of Sunday games, which means having him as a captain option will be handy. A full pre-season and the start of a sparkling partnership with Alexandre Lacazette means I'd have no problems starting with Aubameyang.
Alexis Sanchez (£12m)
Another previous Sky Sports Fantasy hero, Alexis Sanchez never really got going after his move to Manchester United from Arsenal. Capable of all sorts of bonus, rare for a striker, and on his day unplayable, Sanchez is still capable of monster hauls, and with a fair few decent captain options for United in the opening set of games he could be a shrewd early pick. His fellow striker Romelu Lukaku may also be worthy of consideration at points and seeing how they line up together will be key to which is the best asset to choose. But the eye catching Sanchez would be my vote at the moment.
Mid-Price (£9.5-£12m)
Alexandre Lacazette (£11.4m)
Arsenal's big summer signing from last season, Alexandre Lacazette never really elevated himself into the premium bracket even with a fairly healthy return of 14 goals and five assists. Receiving just one Man of the Match award after his opening day gift he just didn't shine as expected for Arsenal. This could all change under their new manager Unai Emery who has been dabbling with playing him in the central striker role with support from Aubameyang and Mesut Ozil. Playing as the main striker with that support is almost guaranteed to bring goals and if he can nail that role in the team I'd expect him to rival his fellow attacking players for both goals and points and is definitely on the watchlist. His £1m price save on the aforementioned Aubameyang could also come in handy.
Heung-min Son (£10.6m)
Son Heung-min may not be a popular choice to begin with, as he is set to play for South Korea at the Asian Games, but when if he returns and hits a purple patch he could score big. It's all about catching him when he starts. Second on to Kane for Man of the Match awards in the Tottenham squad, Son scored 12 goals with eight assists and was unplayable around the middle of the year. He is certainly not one to consider pre-Overhaul, but now he's established himself as a regular in the Spurs line up I almost guarantee at some point this season we'll all wish we owned him.
Marko Arnautovic (£10.1m)
West Ham's Austrian striker was a revelation last season. After a sluggish start Marko Arnautovic really took off when moved to a central striker role and was definitely their player of the season. With as many Man of the Match awards as Harry Kane (seven) he always passes the eye test and he'll be hoping for at least an equally profitable season as the last one which yielded 11 goals and six assists. A few peach home games complicated by some tougher fixtures may make people want to wait and see but Arnautovic can and has scored against anyone so I would not be surprised in the slightest if he did so again.
Budget <9.5m
Josh King (£9.3m)
The Norwegian striker was a standout budget option two seasons ago when he just couldn't stop scoring in the second half of that campaign. Last year wasn't his best in terms of output yet he still managed eight goals and three assists in his 27 starts. A kind opening run of fixtures coupled with a very decent pre season, has made King come into our thinking for 2018/19. The Cherries haven't made wholesale changes to their team and I've always thought they are generally trying to just score more than the opposition with more attacking focus – but that can only be a good thing for King owners. At a nice price, arguably competing with the mid-price midfield assets, should definitely mean he's at last in our thinking as the season progresses
Aleksandar Mitrovic (£9.1m)
With his move back to re-join Fulham, Aleksandar Mitrovic is again on Fantasy managers radars. With 12 goals in 18 starts last season he was second top scorer for Fulham in the championship last season after Ryan Sessegnon, even with playing less than half the games. Add to that a second debut goal within three minutes at the weekend he will no doubt be leading the line again. A kind price means again he's competing with the mid-price midfielders available but with Fulham recruiting well they could have a decent season and as a previously attacking outfit the Serbian could be a sneaky buy.
Jurgen Locadia (£7.5m)
Now getting to the cheap of the cheap. Jurgen Locadia really didn't settle after his January move to Brighton in six games, half of which were from the bench, he scored one goal with one assist. Not great reading. However, after coming off a fairly prolific six year PSV Eidhoven stint, if he can nail down that starting striker role, possibly at the expense of aging Glenn Murray, who has had injury problems in pre-season, he could prove to be a bargain. Probably one to watch rather than select from the off.
Potential mega bargain
Danny Ings (£7.7m)
Danny Ings was prolific as a Burnley striker and earnt his big money move to Liverpool only to be almost instantly curtailed by a knee injury. Since that point, Liverpool have gone from strength to strength and it looks very likely that Ings is now surplus to requirements. A new challenge is needed and if that challenge is in the Premier League he could be a potential gem. Crystal Palace are reportedly interested and with limited striker competition he could become a very good goalscoring option for a very cheap price. All hearsay of course and until that window closes we'll never know, but he is worth keeping an eye on both in the next few days and over the January period as he could pop up as a diamond in the rough.
---
So that concludes the review of the Sky Sports Fantasy assets. Obviously there are a high number of players that will provide great value that I haven't mentioned but these articles are intended to give you a few things to think about no matter what your budget is per position. Sky Sports have done very well with the pricing and, although I'm sure a few must have assets will show themselves soon enough, it should be an exciting season with key choices required to make sure you stay ahead of the pack.
You can hear Mark's weekly thoughts on the Sky Sports Fantasy podcast – listen to it HERE.
Follow him on Twitter @skypodcast
Read more with Scout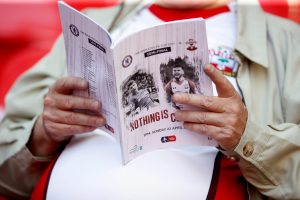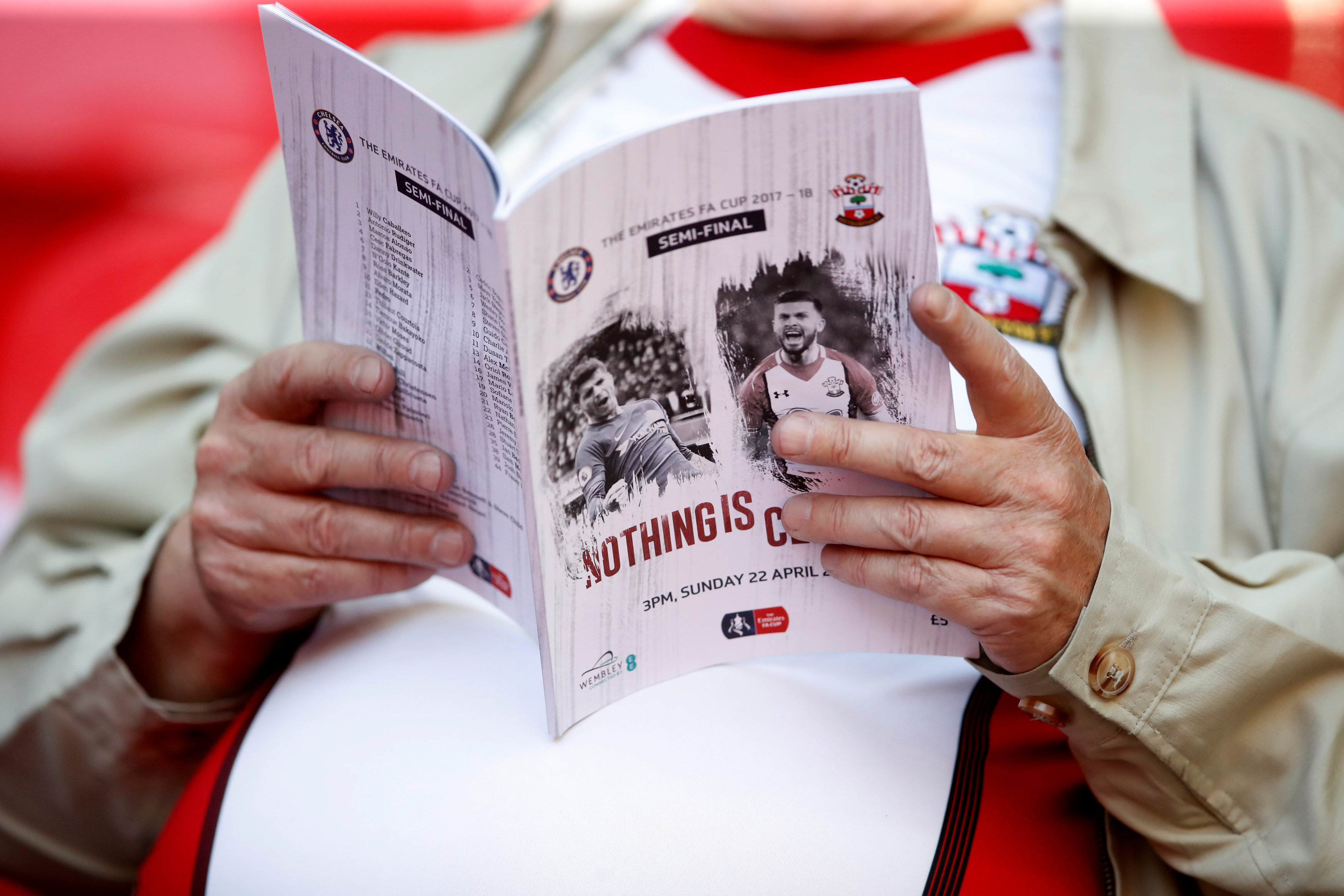 Visit our PRE-SEASON PAGE to get the latest pointers from pre-season friendlies and read scout reports on new players by CLICKING HERE.
Pick your FPL team for 2018/19 using our list of best available players, sorted for your convenience by position and price:
Goalkeepers | Defenders: Budget | Defenders: Mid-Price and Premium | Midfielders: Budget | Midfielders: Mid-Price | Midfielders: Premium | Forwards: Budget | Forwards: Mid-Price |Forwards: Premium
Also check out our detailed statistical analysis articles on every team comparing data for the last two seasons to highlight the players to sign and the players to avoid:
Arsenal | Bournemouth | Brighton & Hove Albion | Burnley | Cardiff City | Chelsea | Crystal Palace | Everton | Fulham | Huddersfield Town | Leicester City | Liverpool | Manchester City | Manchester United | Newcastle United | Southampton | Tottenham Hotspur | Watford | West Ham | Wolves
Become a Member and access our data
Memberships for the 2018/19 campaign are now available for the pre-season price of just £12.50. This will increase to the regular price of £15 after the first Gameweek of the season.
Join now to get the following:
Plot your transfer strategies using the fully interactive Season Ticker.
Get projections for every Premier League player provided by the Rate My Team statistical model.
Use Rate My Team throughout the season to guide your selections and transfers.
Get access to over 130+ exclusive members articles over the season.
Analyse our OPTA-powered statistic tables specifically tailored for Fantasy Football Managers.
Use our exclusive tool to build custom stats tables from over 100 OPTA player and team stats.
View heatmaps and expected goals data for every player.
Use our powerful comparison tool to analyse players head-to-head.
CLICK HERE TO BECOME A FANTASY FOOTBALL SCOUT MEMBER