Fantasy Premier League managers got a final chance to look at Manchester United and Chelsea's teams on Saturday.
There has been plenty of interest in the cheaper options available at both clubs and we are starting to get a clearer idea of which ones have the most potential.
We also saw budget out-of-position options secure their places in our thinking at Sheffield United, while Bournemouth and Norwich also concluded their pre-season schedules.
Borussia Mönchengladbach 2-2 Chelsea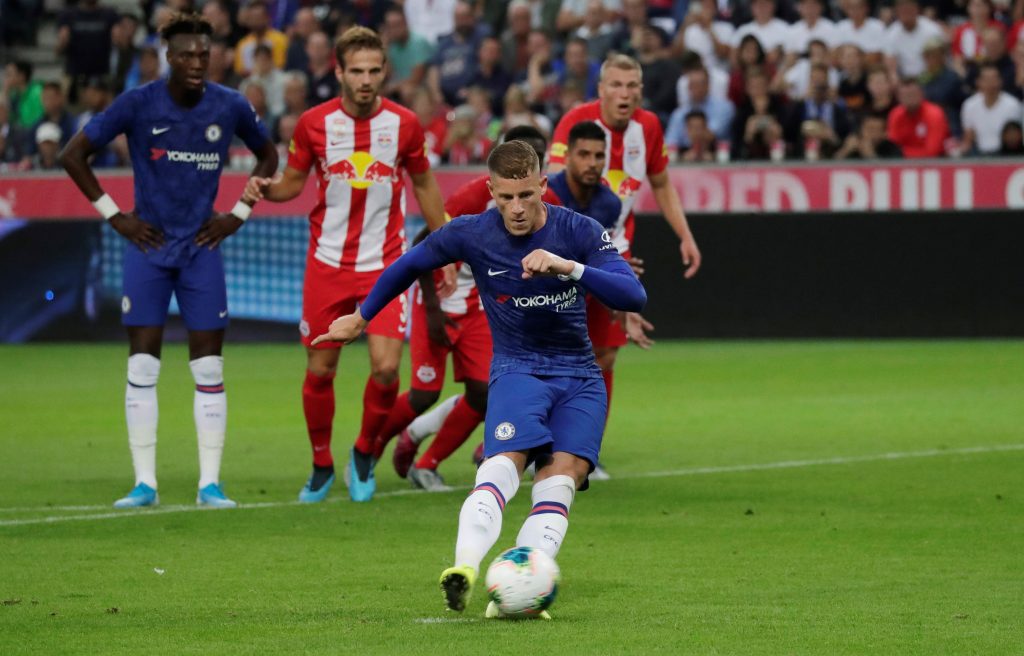 Goals: Tammy Abraham (£7.0m), Ross Barkley (£6.0m)
Assists: Mateo Kovacic (£5.5m), Mason Mount (£6.0m)
Ross Barkley (£6.0m) provided further complication for Fantasy managers on Saturday as he scored another pre-season penalty for Chelsea.
The central midfielder, who has largely been deployed in the number 10 role, finished the summer campaign involved in more goals than any of his colleagues.
Barkley scored four times, twice from the penalty spot and assisted a further three goals.
It was a penalty that put him on the scoresheet on Saturday, won after a foul on Mason Mount (£6.0m).
It was Tammy Abraham (£7.0m) who took the first penalty Chelsea won against Mönchengladbach, but this was when Barkley was not on the pitch.
However, Jorginho (£5.0m) happened to be on the pitch for both of those penalties which all but confirms he will not be the taker this season.
Furthermore, as we mentioned last week, there seems to be a suggestion that Willian (£7.0m) might assume the penalty-taking duties when he returns from international leave.
The other complication with Barkley was the fact that he did not start this final match of pre-season.
While the England international has been involved in more goals this summer than any other player, 10 of his colleagues registered more minutes.
Among those options is former Derby County loanee Mount, who played 320 minutes compared to Barkley's 278.
It was Mount who started the Mönchengladbach game ahead of Barkley, although they were both on the pitch for the final 20 minutes, with the former pushed out wide and winning that penalty.
Either way, Lampard probably has something of a selection headache this season picking between Barkley and Mount.
By all accounts, Barkley has upped his game over the summer but Mount has also impressed and played his way into Lampard's thinking, having also worked with him at Derby last season.
"(Mason has) done a lot. Coming back here, obviously, I worked with him last year, and I'm really happy with how he's trained and his status within the group. The players recognise quality instantly, but they also recognise the work rate and character. Mason's got all of those and he's given me a problem. Ross Barkley's also had a good pre-season and Ruben Loftus-Cheek will be back later on. It's good because they're all adaptable and can play in a variety of positions amongst themselves. I couldn't ask for more from what Mason's done." – Frank Lampard
After starting the last two matches in a row, Abraham looks to have secured the number one striker slot at Chelsea.
In those two games, Michy Batshuayi (£7.0m) managed just 15 minutes while Olivier Giroud (£7.0m) got 23 minutes.
As previously mentioned, Pedro (£7.0m) is the most secure of a start on the flanks of attacking midfielder. Only Cesar Azpilicueta (£6.0m) got more pre-season minutes than him this summer (423 and 412 respectively).
That said, Barkley (seven), Mount (four), Abraham (three), Giroud (three), Batshuayi (three) and Pulisic (three) were all involved in more pre-season goals than the former Barcelona man (two).
"More or less (I know what my Gameweek 1 team will be). Again it's a long week and I don't want to say that because I think players have to train every day to get themselves in the team or get themselves out of the team. The door isn't shut any way on that and we'll need all the squad. We need players to be competitive and we need players who aren't playing to come on like Giroud today and show a desire to come on and impact the game with work rate and desire to try and turn the result. That's what we need throughout the season and I want to set that tone going into it." – Frank Lampard
While there is plenty to be excited about when it comes to Chelsea's attack, it must be said that their defence is yet to impress.
In three matches against Reading, Salzburg and Mönchengladbach the Blues conceded eight goals.
That might put Fantasy managers off looking to Kurt Zouma (£5.0m) initially, despite his kind pricing.
Marcos Alonso (£6.5m) is very much off-limits at this point. It was Emerson Palmieri (£5.5m) who started against Mönchengladbach and he outplayed the Spaniard during pre-season by 322 minutes to 218.
Things could still improve in the future for Chelsea's defence as Antonio Rüdiger (£6.0m) continues his recovery from a long-term knee injury.
More importantly, N'Golo Kanté (£5.0m), the protective shield for the back-four, has missed almost all of pre-season too.
He made his first appearance of the summer as a substitute in the 72nd minute against Mönchengladbach but is still considered a doubt for Gameweek 1 given Lampard's concerns over his match fitness.
"That was always the plan (to bring him on). He's working a little bit now and it was just to give him the feeling of match time as he hasn't been able to do that yet as it's an awkward injury. I just wanted him to feel it and us to see it as you cannot replicate it unless you do it. It was a good opportunity to do that for him and we'll work hard on getting him fit. Who knows if he'll be ready for next week or not, but we'll work hard for that. We also have to be a bit careful as he's played so many games over the past three seasons and we don't want to rush him back if it's going to be negative. We'll do our best to get him back." – Frank Lampard
Chelsea XI: Kepa; Emerson (Alonso 67'), Christensen, Zouma, Azpilicueta; Kovacic (Kenedy 67'), Jorginho; Pulisic (Barkley 67'), Mount, Pedro (Kanté 72'); Abraham (Giroud 67').
AC Milan 2-2 Manchester United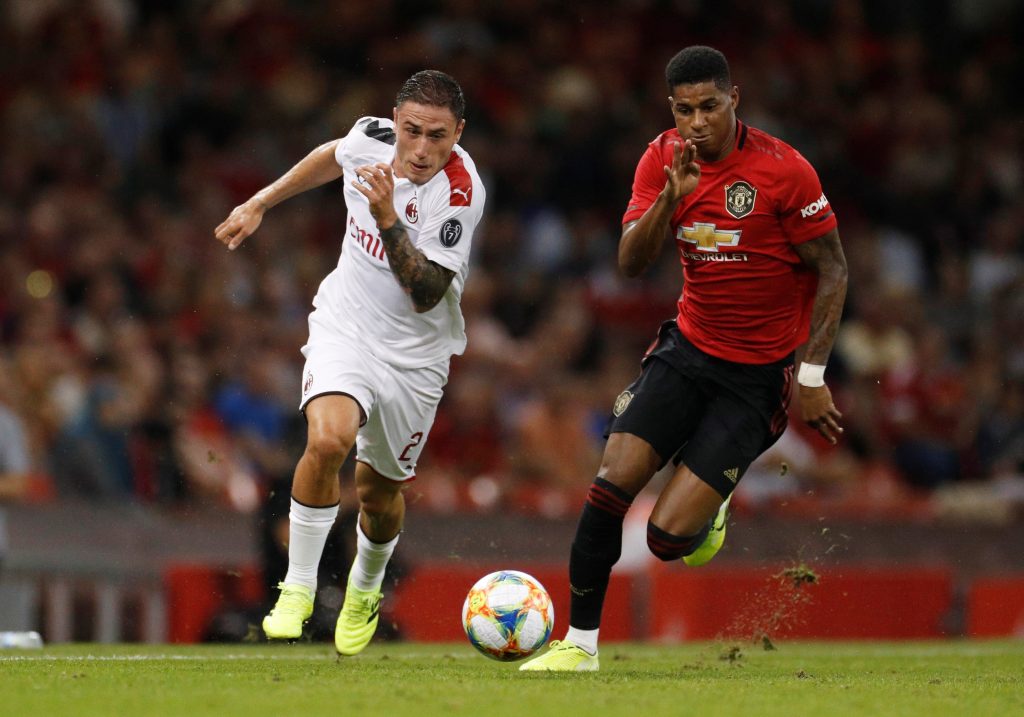 Goals: Marcus Rashford (£8.5m), Jesse Lingard (£6.5m)
Assists: Nemanja Matic (£5.0m), Anthony Martial (£7.5m)
Anthony Martial (£7.5m) looks set for a start in Manchester United's attack for the Gameweek 1 visit of Chelsea to Old Trafford.
The Frenchman has enjoyed a successful pre-season campaign under Ole Gunnar Solksjaer over the last few weeks and added an assist as the Red Devils beat AC Milan on penalties in Cardiff.
No Manchester United player has registered more minutes than Martial this summer (339), with a number of his appearances coming as a centre-forward.
Against AC Milan, he was deployed alongside Marcus Rashford (£8.5m) in a front-two, the latter scoring his third goal of pre-season.
Ahead of that visit of Chelsea, who come to Old Trafford with some defensive issues, both Rashford and Martial have been involved in three pre-season goals each.
How they line up against the Blues is not completely certain. While both players are likely to start, it is not certain whether Solskjaer will go with a front three or front two. A forward trio would probably see Martial on the flanks and Rashford through the middle.
Meanwhile, Mason Greenwood (£4.5m) failed to get another start against AC Milan and he has not played more than 45 minutes per appearance all summer. In total, he managed just 201 minutes, compared to Juan Mata (£6.5m) recording 257, Jesse Lingard (£6.5m) 283, Daniel James (£6.0m) 283, and Martial and Rashford both getting 339 each.
That might make Greenwood a less than reliable budget forward option and the wealth of interest in him from the start of the campaign could trigger price falls if he is not used extensively.
However, Solskjaer did sing the youngster's praises after the most recent match and insisted he'd have a part to play this season. In fact, he even hinted he could start against Chelsea.
"He's got a chance of starting that one. He's more than capable and will always be there, in and around the box, creating chances. And I won't say it's not a possibility, no, it's a good possibility. If he keeps going as he does. It's difficult to keep players out who perform well. He can play all four front positions, he can play 10, seven, 11, nine, he's a natural footballer. With his left foot coming in, he can play anywhere along the frontline." – Ole Gunnar Solskjaer
Midfielder Paul Pogba (£8.5m) missed the match with a back problem. Solskjaer seems optimistic about his chances of starting the season.
"Paul will probably be back early next week in training. It's not an injury, just some pain. He's not injured but I wasn't going to risk anything this weekend. He should be okay [for Chelsea]. I would hope so, anyway. I wasn't expecting Paul [at the airport]. I spoke to him after training and he didn't feel right." – Ole Gunnar Solskjaer
Manchester United XI (4-3-1-2): De Gea; Shaw, Rojo (Tuanzebe 64'), Lindelöf, Wan-Bissaka (Young 64'); McTominay, Matic (Fred 64'), A Pereira (Lingard 64'); Mata (James 64'); Martial (Greenwood 82'), Rashford (A Gomes 82').
Stade de Reims 3-1 Sheffield United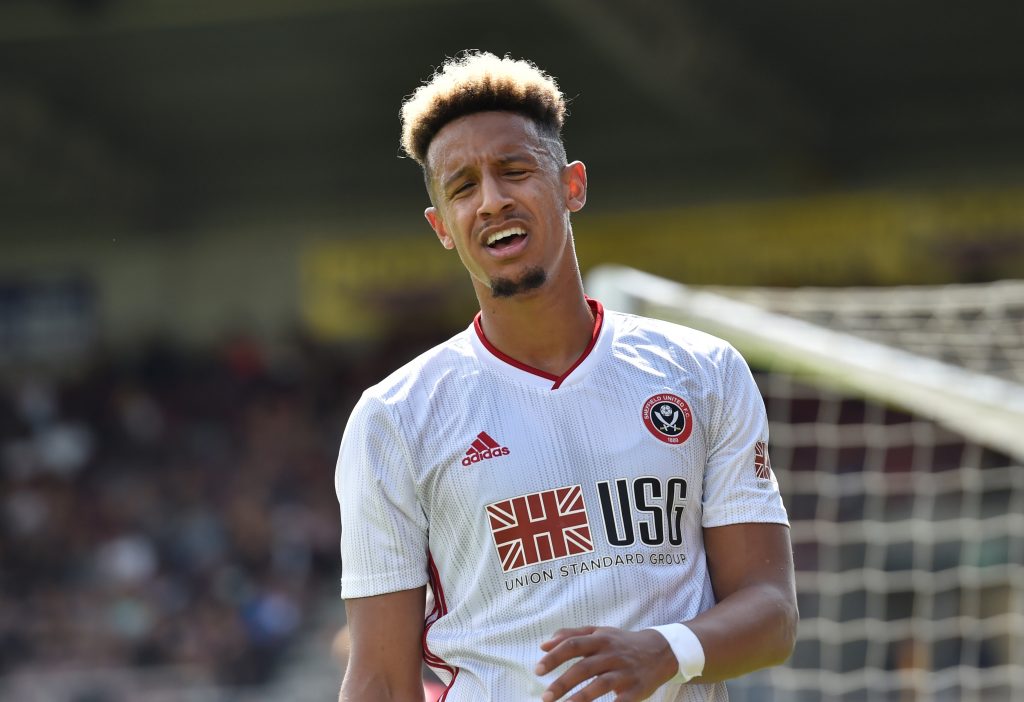 Goals: Callum Robinson (£5.5m)
Assists: Enda Stevens (£5.0m)
John Lundstram (£4.0m) set himself up as a viable budget defender by starting the final match of Sheffield's United's pre-season campaign.
The FPL defender started in the central midfield trio for a fourth successive match and remains the most-used option there this summer.
Oliver Norwood (£5.0m) and John Fleck (£5.0m) were the other two members of this combination, with Luke Freeman (£5.5m) and Ben Osborn (£5.0m) among the substitutes again.
At this point, we can be fairly confident that Lundstram will start against Bournemouth, although whether he can hold on to a clean sheet is another matter.
For the second match in a row, Freeman replaced Lundstram in midfield around the hour-mark.
That could be a recurring tactical substitution we see this campaign, Lundstram more of a defensive-minded midfield player, although he did get three assists in pre-season, Freeman the more attacking one (two goals, three assists this summer).
If that were to be a regular set-up for Chris Wilder this season, maybe Lundstram's clean sheet chances will be boosted? If Sheffield United have been able to keep things tight in the first hour, Lundstram could end up banking clean sheets before the more attacking Freeman takes to the field.
Meanwhile, another out-of-position asset at Sheffield United continues to offer some appeal to Fantasy managers.
Callum Robinson (£5.5m) was on the scoresheet for the Blades again on Saturday, taking his pre-season tally to four goals and one assist, more than any of his colleagues.
For the third match in a row, he was deployed in the front two of Wilder's 3-5-2 system and looks to have a good chance of starting in Gameweek 1.
However, some doubt still hangs over the Sheffield United forward line following the recent record signing of centre-forward Oli McBurnie (£6.0m).
The former Swansea City man has featured as a second-half substitute in each of the Blades last two matches.
Meanwhile, David McGoldrick (£5.5m) has the most pre-season minutes of any Sheffield United forward (309), with Billy Sharp (£6.0m) just behind him on 272.
Dean Henderson (£4.5m) is already very locked in as the starting goalkeeper having been the favourite there last season and playing 90 minutes in each match since returning on loan from Manchester United.
Enda Stevens (£5.0m) and George Baldock (£4.5m) look confirmed as the wing-backs again, while Chris Basham (£4.5m) and John Egan (£4.5m) have been used the bost at centre-back.
However, key player from last season Jack O'Connell (£4.5m) has not featured in any of the last three pre-season matches in that centre-back trio.
He has been struggling with a pre-season injury but Wilder is optimistic he can start Gameweek 1.
"Jack's okay. He's fine, we just didn't think it was worth the risk. He's working back at our place, he should be available for the big one coming up and then going forward from there. We're not worried about him. Like I say, we just felt doing it this way was for the best." – Chris Wilder
Sheffield United XI: Henderson; Bryan (Osborn 46'), Egan, Basham; Stevens (Jagielka 76'), Fleck, Norwood (Morrison 76'), Lundstram (L Freeman 65'), Baldock (K Freeman 76'); McGoldrick (McBurnie 46'), Robinson (Sharp 65').
Bournemouth 3-0 Lyon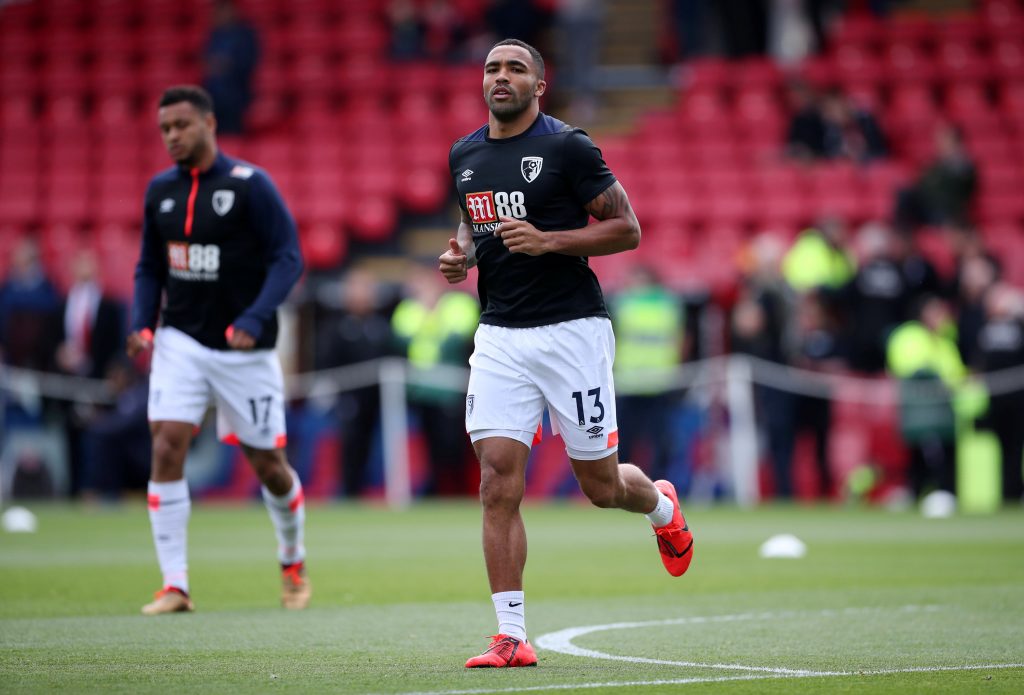 Goals: Callum Wilson (£8.0m), Gavin Kilkenny, Joshua King (£6.5m)
Assists: Nnamdi Ofoborh, Wilson x2
Bournemouth's pre-season campaign has come to an end with virtually no clarification over who will be the first-choice goalkeeper in Gameweek 1.
In total, Eddie Howe used four different shot-stoppers across six games, with none of them featuring for 90 minutes more than once.
Top of the pile were Mark Travers (£4.5m) and Aaron Ramsdale (£4.5m) on 180 minutes each, while Asmir Begovic (£4.5m) and Artur Boruc (£4.5m) both played 90 minutes apiece (two 45-minute outings each).
One of Travers or Ramsdale seems likely to be number one but the gap of just 90 minutes between that pair and the other two is hardly a big one.
Predicting Bournemouth's back-four will also prove difficult as Howe spent most of pre-season splitting his firs-team across two matches.
Against Lyon, there were 90-minute outings for Diego Rico (£4.0m) and Nathan Aké (£5.0m) but Chris Mepham (£4.5m), Jack Stacey (£4.5m) and Jack Simpson (£4.5m) were all involved the day before.
The left-back slot is one Fantasy managers are most interested in given Rico's price point but it is hard to guarantee him a Gameweek 1 start.
Aké, Mepham, Stacey and Rico all tied for most minutes among Bournemouth defenders, but Adam Smith (£4.5m), capable of playing on the left, was not far behind on 255.
Furthermore, even though Lloyd Kelly (£4.5m) is out injured, there is still competition from Charlie Daniels (£4.5m) who returned from injury on Friday night.
As for predicting who will start at centre-back, Steve Cook (£4.5m) was back from injury against Lyon, playing 67 minutes.
Further up the pitch, Callum Wilson (£8.0m) finished pre-season in exceptional form, involved in all three goals scored against Lyon, scoring the first and assisting the other two.
After the six summer friendlies, the forward was top for attacking returns (five), Jordon Ibe (£5.0m) in second place on four.
Josh King (£6.5m) got his first goal of the summer against Lyon highlighting that he might not be in the sort of shape or form to cover Wilson at the start of the campaign.
As for Ryan Fraser (£7.5m), his involvement against Lazio on Friday night was why he didn't play against Lyon.
Howe's splitting of squads across pre-season means that Fraser and Wilson have played together for just 90 minutes together this summer. Whether that has an impact on their partnership at the start of the campaign remains to be seen.
Bournemouth XI: Ramsdale (Boruc 45'); Rico, Aké, S Cook (Dobre 67'), A Smith (Zemura 75'); Danjuma, Ofoborh, Billing (Jordan 60'), Kilkenny; Wilson (Surridge 75'), King (Sherring 86').
Norwich City 1-0 Toulouse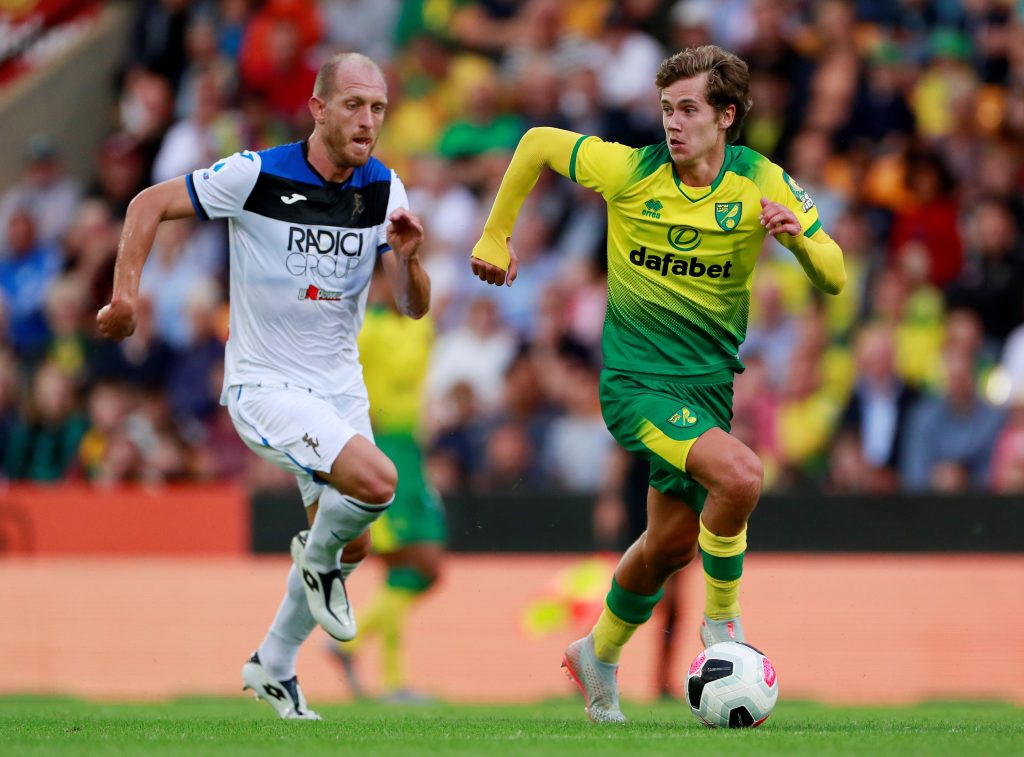 Goals: Kenny McLean (£5.0m)
Assists: Emi Buendía (£6.0m)
Teemu Pukki (£6.5m) and Emi Buendía (£6.0m) are very much back in with a chance of starting Norwich's trip to Liverpool on Friday night.
They had injury problems earlier in pre-season but have now started the last two matches in a row.
Buendía got himself an assist for the only goal of the game as Kenny McLean (£5.0m) converted his corner.
Also of note for Fantasy managers was another start for Grant Hanley (£4.0m) who has recovered from a groin problem.
He finished the pre-season campaign as the most-used centre-back for Norwich (474 minutes), as Timm Klose (£4.5m) and Christoph Zimmermann (£4.5m) both missed the Toulouse game with injuries.
Norwich City XI: Krul (Fahrmann 46'); Lewis (Heise 86'), Godfrey, Hanley (c), Aarons (Byram 86'); Trybull (Leitner 61'), McLean (Vrancic 61'); Cantwell (O Hernández 61'), Stiepermann (Roberts 72′), Buendía (Srbeny 72′); Pukki (Drmic 65').