Gareth Bale is fit and available for Tottenham's home clash with Stoke. Jose Enrique has recovered from a hamstring problem ahead of Liverpool's game with Fulham, Ben Foster could return for West Brom, Adam Lallana is ruled out for Southampton, Michel Vorm is on the verge of a comeback for Swansea, while Grant Holt is doubtful for Norwich's trip to the Hawthorns…
Andre Villas-Boas also rolled out an injury update yesterday The Spurs boss announced both Gareth Bale and Michael Dawson have recovered from hamstring injuries to return to the squad for the visit of Stoke tomorrow:
"They have made great progress with their injuries, even last week. For this fixture, both will be available."
While Dawson's first-team role remains uncertain after Jan Vertonghen was moved to centre-half alongside William Gallas against Swansea last weekend, Bale's return could see a change in tactics from 4-4-2 back to 4-2-3-1. Villas-Boas also revealed Emmanuel Adebayor has failed to train all week after sustaining a hamstring problem against the Swans and if the Togo international fails to shake off the problem, Clint Dempsey could tuck in behind Jermain Defoe once again. With many Marouane Fellaini owners still shopping around for a replacement, Bale's availability will surely see him snapped up by plenty before tomorrow's deadline – he is now down to 9.5 in FPL, with just 13% ownership.
Brendan Rodgers gave Fantasy managers reason to be happy yesterday after revealing Jose Enrique is fit and available for Liverpool's home game with Fulham.
"Jose Enrique is back in, which is great news because he was absolutely flying when he picked up his niggle at West Ham. He comes into the squad."
The left-back lasted just 26 minutes of the Gameweek 16 trip to Upton Park before picking up a hamstring strain – Stewart Downing has deputised in his absence but Enrique was sorely missed as the Reds lost at home to Villa last weekend. Over 20,000 FPL managers have sold him on ahead of tomorrow's deadline but with 31 points accrued over his last three home appearances, Enrique could well be set to produce the goods once more against a Cottagers side that has scored just once on their last three on the road.
Ben Foster could be set to return for West Brom this weekend. Speaking to the club's official website yesterday, Foster reckons he is now over the groin injury which has sidelined him in recent weeks…
"I started training properly yesterday so we will see how training goes this week and take it from there. I trained fine yesterday. I felt absolutely fine. The team has been doing well, Boaz has been doing great, so we will just see how it goes."
The Baggies have managed just a single clean sheet in Foster's absence – ironically in their previous game with West Ham – and have clearly missed his presence between the sticks, with their defensive appeal taking a real dip in recent matches. With a strong upcoming run of fixtures, including games against Norwich, QPR, Fulham, Reading and Villa, in the next six, Foster could be set for a prosperous comeback, should he get the nod ahead of deputy Boaz Myhill for tomorrow's Hawthorns clash with the Canaries.
Adam Lallana has been ruled out of Southampton's home game with Sunderland tomorrow. A somewhat vague Nigel Adkins admitted to the press yesterday:
"Adam is still in his knee brace, but he's progressing well and is off crutches. I believe we have several good players who can play in offensive positions, especially where Adam plays. Gastón Ramírez played ever so well against Reading, and there are several other players who can play in that position."
Despite being quizzed on the length of Lallana's possible absence, Adkins refused to elaborate on the injury that forced his skipper off in Gameweek 16. The midfielder has been an ever-present so far this term, returning two goals and four assists, but with uncertainty over his prospects, his owners have the obvious alternative of Jason Puncheon as a cheaper route into the Saints midfield. Coming in at just 4.7 in FPL, Puncheon has come to the fore in recent weeks and with 34 points in his last five Gameweeks, he's becoming an integral figure in Southampton's upturn in fortunes of late.
Adkins also revealed that Argentine stopper, Paulo Gazzaniga, is available to return to the Saints' lineup against Sunderland having recovered from a shoulder injury. The Southampton boss must now decided whether to recall Gazzaniga or stick with Kelvin Davis who kept a clean sheet in the win over Reading…
"Paulo has been on the training ground. Today he had a proper training session. Kelvin played against Reading because Paulo was injured. He came in and did very well. He kept a clean sheet and put a good performance in so we've got good competition for places and that is important."
Michel Vorm is another keeper who could make his comeback this weekend, as Swansea prepare to face United at the Liberty this Sunday. The Dutchman returned to training a fortnight ago and has gradually built up his fitness, with Michael Laudrup determined not to take any risks over his long-term availability. Gerhard Tremmel has returned two clean sheets in eight appearances as Vorm's deputy between the sticks and has afforded Fantasy managers a real cut-price keeper option, at 4.1, but looks set to step aside in light of Vorm's imminent return. Laudrup may still have to make do without Angel Rangel and Pablo Hernandez for the showdown with the league leaders, though – the Spanish pair are still struggling with calf and hamstring problems respectively. Dwight Tiendalli looks set to cover at right-back if Rangel remains out, while Hernandez's likely continued absence looks set to boost the prospects of Nathan Dyer and Wayne Routledge on the flanks once again.
Chris Hughton may be without Grant Holt for tomorrow's trip to West Brom. The forward was subbed off in the last few minutes of last weekend's win over Wigan with a hamstring injury and according to his manager:
"The good news is it is certainly not anywhere near as bad as either it could be or as we feared it might be – but I would have to say Grant is touch and go for the weekend. If he did miss West Brom, we would certainly hope he is fit enough for the rest of the Christmas period."
With any possible absence for Holt set to be short-term, Hughton has the option of Steve Morison or Simeon Jackson for the lone forward role in his favoured 4-4-1-1 formation against the Baggies. The Norwich boss also suggested he could turn to Harry Kane as an alternative, though. The on-loan Spurs forward has only just returned to fitness but could come into contention as the Canaries look to extend his side's unbeaten run to 11 league matches.
"Harry has done a fair bit of work but he will be lacking in some areas, which is normal, but the good news is the injury is fine. It is good to have him back. If he was involved (at WBA) it would be based on the fact he has done enough. We don't want him to break down."
The Daily Mail are reporting this morning that Steven Fletcher is fit and in contention for Sunderland's trip to Southampton, having suffered a back injury in the defeat at Old Trafford last time out. However, local reports still indicate that there is some doubt surrounding Fletcher's availability, along with that of Danny Rose who missed out against United through injury…
"Fletcher has done a bit of work, and each day that goes on is easier. Danny Rose is also improving, he has a bit more work to do, but he is certainly improving as well. Steven turned and twisted in the warm-up. Danny's was a matter of time. He failed a fitness test last week and Steven's injury was a new one, but at this time it is certainly better than it was last week. But we have got Friday to get through yet."
Have I got the order right this week?

Johnson Ridgewell Clyne (Demel Cuellar)

People are making apocalypse jokes like there's no tomorrow!

Leave. Just go.

So.. Silva vs Mata.. comparison last 6 games:

Mata last 6 (2 PL, 1 CL, 2 CWC, 1 LC):

5 goals
3 assists

Silva last 6 (5 PL, 1 CL):

1 assists

Sorry, Mata has 4 assists, not 3.

Oohh. That's interesting. I knew he was in form, that's why i got him in, but that's just staggering. Might have to think this " cap vs Reading "all over.

In all fairness, they are both good picks. Comes down to luck...

How about goals conceded in the last 6 between Reading and Villa though?

It's a fixture over form.

Cazorla's form didn't indicate 3 goals and an assist. It's Reading man.

I've got Punch but would probably chance my arm with Ramirez if I could.

after lose 0.2M at him, is this week exactly when you want to play him, isn't it?

who would u bench outta sterling and snodgrass?

Who would you play this weekend? Sagna @ Wigan, or Rafael @ Swansea?

Ta.

sagna. but i'd try and play both

Thanks, in that case, how about sagna VS puncheon? Which to bench?

vermaelen has 4 goals an assist and 2 clean sheets in his 3 appearances against wigan.
cue 1 pointer

Does he have any of those goals at the JJB (or whatever they are calling it these days)?

yep, got a goal, assist and clean sheet in a 0-4 there last season

wow that would be an epic return if he could repeat it tomorrow

I don't buy all this 'past history against a specific team' nonsense.

Cue hat-trick tomorrow.

Maybe not for defenders, that maybe more luck of the draw. But i think it has some merits for attacking players. Like Suarez against Norwich or RVP against Blackburn EVERY season

Anyone facing an FPL cup opponent whose team is radically different then their team...

My opponent and me have only 4 players in common, RVP, Sterling, Sess and Michu... It also looks like he is not on this site as his team doesnt look like the template team...

I am starting off with -4 against him having done 2 transfers to his 1...

Hopefully Mata, Silva and Tevez will push me over the top against him...

Yup.
Ghost team, all Chelsea
1st round exit for me, then

Think I'll do Cazorla to Bale next gameweek as long he doesn't get the dreaded 5th. Anyone doing the same?

I'm benching Theo. Ramirez to Mata rather than Bale for me as I already have two players on 4 yellows

if mata plays 90 this weekend theres a good chance of a rest come the 27th...

very tempted by this. one of these days i will actually sort out my defence with my free transfers!

Gerrard to Bale, just gonna keep Cazorla in there i think.

Thinking on the lines of Theo to Bale..

Here is my team
Foster
Enrique/fonte/olsson
Puncheon/silva(c)/michu/cazorla
Rvp/ba/suarez

Begovic/huth/sterling/nelsen

All opinions are welcomed!

Fellani to Silva
Migs to Green (for funding), other keeper is Krul and Green rotates well if he keeps his place.
Too risky?
Any advice greatly appreciated!

Its all right in the short term, I would think. Not sure how good Krul's value for money is bearing in mind the number of goals Newcastle are leaking but can't fault your logic in bringing in Silva over the festive period.

I wouldn t go for Green, when cesar Will be back you will have only one keeper and it s a problem!

Who to bench...?

Sterling (FUL) or Puncheon (SUN)
and
Schwarzer (liv) or Mignolet (sot)

I've gone Puncheon and Mignolet at the moment...

For Demi, regarding the possession I expect in the Swansea-United and Southampton-Sunderland games, it's based on the tactics I've seen Swansea and Sunderland use recently against those sorts of opponents. Swansea parked the bus in a flat 4-5-1 and had 39% possession against Spurs. If attacking threat were the motivation, the same approach is consistent against United. Sunderland also park the bus against opponents out to attack and typically only get their possession figures up towards the end when they're already trailing having been dominated. They had 40% possession against Chelsea and 46% against Norwich. I expect Southampton to be on the attack and Sunderland on the defensive away from home.

Just some food for thought, good luck choosing between Michu, Puncheon and Snod.

(If it helps, Spurs played a 4-4-2 and United have been 4-4-1-1/4-4-2 of late so there's additional similarity there.)

Greetings and Happy Holidays people! Hope everyone is doing well How am I looking for the weekend? Everyone where they should be? Still not set on captain choice but this is how I have it as of now:

G: Gazzaniga

D: Enrique - Cuellar - Cameron

M: Silva (vc) - Bale - Mata (c) - Michu

F: RVP - Suarez - Beneteke

B: Begovic - Sterling - Shorey - Davies

I don't think Gazzinga will play but, other than that, decent.

Although it is 'Happy Christmas', not 'Happy Holidays', for your info!

RVP c is the only change to make imo

Who to (C) RVP, Silva or Suarez. I haven't been able to keep it on one player but for now im on Suarez as I've just got that feeling he'll get double figures this week.

I'm on Suarez too at the moment and have those 3 players

Mine's on Suarez too at the minute but i may change it to RVP.

gents, how to bench?

A) Berbs
B) Taarabt
C) Sterling.

Thinking a or b currently.

thanks

Sorry to confuse you but....C for me.

C fo sho. B is just hitting form & A may be rested.

I'm actually thinking that Reading will be very, very worried about getting an embarrassing result tomorrow, and so will be much more motivated and put on a 'heart on sleeve', 'bodies on the line' type performance. I think it might not be the massacre so many here are expecting.

Which player do you think will get the most points between GW 18 to GW 21? Please enter a letter or a name, thanks.

A - Rooney
B - RVP
C - Tevez
D - Aguero
E - Silva
F - Berbatov
G - Santi
H - Walcott
I - Bale
J - Defoe
K - Ba
L - Suarez
M - Gerrard
N - Mata
O - Torres
P - Hazard
Q - Michu
R - Other (please name)

Best 3rd striker for GWs 19-24? Maximum price 8.7

A) Benteke - TOT, WIG, swa, SOT, wba, NEW
B) Defoe - avi, sun, REA, qpr, MUN, nor
C) Berbatov - SOT, SWA, wba, WIG, mci, WHA
D) Jelavic - WIG, CHE, new, SWA, sot, WBA

I'm leaning towards A or C

Pick 3 to start:

Nelson (new)
Cuellar (sou)
Cameron (tot)
Shorey (mcy)
Hughes (liv)

Worth taking a 4 point hit to improve this team?

3.7m in the bank

Begovic (away to Spurs)
Ridgewell (home to Norwich), Mertesacker (away to Wigan), Demel (home to Everton)
Mata (home to Villa), Nolan (home to Everton), Michu (home to Man. United), Puncheon (home to Sunderland)
Defoe (home to Stoke), Suarez (home to Fulham), RVP (away to Swansea)

Ruddy (Injured), Sterling (home to Fulham), Cuellar (away to Southampton), Cameron (away to Spurs)

Thanks a lot

Tempting Sessegnon -> Bale with -4 hit???

Fellaini for Silva or Mata?

Already have Tevez for City coverage this weekend (hoping he plays!) and considering him capn. If getting Silva then he would be Capn.

Torn between the two as Mata looks awesome right now and then I'd have some chelsea coverage.

Any help please?
Scout Picks
Gameweek 25
Janmaat

Williams

Alderweireld
Wijnaldum

André Ayew

Dele Alli

Roberto Firmino

Sánchez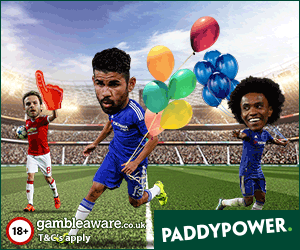 From the Community…
Comments
Hot Topics
Articles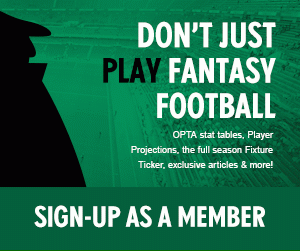 The Watchlist
Goalkeepers
Player
Club
Factors

Up

Hennessey
CPL

C

,

Vs

,

£

Down

Butland
STO

C

,

Vs

Up

Schmeichel
LEI

A

Up

Forster
SOT

A

Up

Courtois
CHE

B

,

Vs

Up

Fabianski
SWA

A

No Change

Boruc
BOU

B

No Change

De Gea
MUN

B

No Change

Cech
ARS

B

,

VsX

Up

Foster
WBA

C

,

VsX
Defenders
Player
Club
Factors

Up

Ivanovic
CHE

A

,

Vs

Up

van Dijk
SOT

A

Down

Baines
EVE

B

,

Vs

Up

Dann
CPL

C

,

Vs

Up

Cresswell
WHM

B

,

Vs

Up

Williams
SWA

A

No Change

Dawson
WBA

C

Down

Alderweireld
TOT

B

No Change

Daniels
BOU

A

,

£

No Change

Fuchs
LEI

A

No Change

Van Aanholt
SUN

A

,

VsX

Down

Bellerín
ARS

C

,

VsX

Down

Smalling
MUN

C

Down

Moreno
LIV

C

,

Vs

Down

Johnson
STO

B

Down

Kolarov
MCI

B

,

Rest

,

Inj
Midfielders
Player
Club
Factors

No Change

Payet
WHM

B

,

Vs

Up

Roberto Firmino
LIV

A

,

Vs

,

OoP

Up

Dele Alli
TOT

A

,

Inj

Up

Barkley
EVE

C

,

Vs

Up

André Ayew
SWA

A

,

OoP

Up

Eriksen
TOT

A

Down

Ozil
ARS

C

,

VsX

No Change

Mahrez
LEI

C

,

VsX

Up

Sánchez
ARS

C

,

VsX

,

Inj

Up

Antonio
WHM

A

,

Vs

,

Rest

,

£

No Change

Willian
CHE

B

,

Vs

,

Inj

No Change

Wijnaldum
NEW

B

Down

Arnautovic
STO

C

,

Vs

,

Inj

Up

Silva
MCI

C

No Change

Johnson
SUN

B

,

VsX
Forwards
Player
Club
Factors

No Change

Aguero
MCI

A

No Change

Kane
TOT

B

Up

Vardy
LEI

C

Up

Diego Costa
CHE

A

,

Vs

,

Inj

No Change

Ighalo
WAT

C

,

VsX

Up

Rooney
MUN

A

Down

Lukaku
EVE

C

,

Vs

No Change

Giroud
ARS

B

,

VsX

,

Rest

Up

Afobe
BOU

A

,

£

Down

Austin
SOT

B

,

Inj
Selection Factors
| | |
| --- | --- |
| A, B, C | Current Form |
| Vs | Favourable Fixtures |
| VsX | Unfavourable Fixtures |
| Rest | Rotation Risk |
| Inj | Injured/Returning from Injury |
| OoP | Out of Position |
| £ | Potential Bargain |
| Sus | Suspended/Near Suspension |
| Player | Team | YC |
| --- | --- | --- |
| Colback | NEW | 9 |
| Byram | WHM | 9 |
| Lucas | LIV | 8 |
| Jones | SUN | 8 |
| Yacob | WBA | 8 |
| Westwood | AVL | 7 |
| Diego Costa | CHE | 7 |
| Huth | LEI | 7 |
| Can | LIV | 7 |
| Mangala | MCI | 7 |
| Shelvey | NEW | 7 |
| Pieters | STO | 7 |
| Dele Alli | TOT | 7 |
| Dier | TOT | 7 |
| Noble | WHM | 7 |
"All players will blank a few times during the season. When almost all do it in the same Gameweek, it is tough to take, but that's just the dark side of probability."

Abreu 42 Community regular