Considering the way Fantasy Premier League (FPL) tend to price players in accordance to position, you'd expect forwards -and one or two certain midfielders- to outscore defenders by a comfortable distance over any given campaign. This season, despite a decrease in clean sheets across the board, Leighton Baines proved a notable exception.
Fifth-highest scorer in FPL, only one forward -Carlos Tevez- managed to score more than Baines, despite Everton picking up just 9 clean sheets all season. Baines only managed double figures on two of the thirty-eight gameweeks but his consistency throughout the season saw him steadily rack up the points on his way to a total of 178.
His set-pieces and crosses from the left flank are a crucial part of Everton's game and Baines' Fantasy returns ultimately saw him resemble more of a cut-price midfielder than costly defender, in the end making a mockery of his 7.0 starting price.
The Statistics
Initially, that starting price did seem relatively high for a player with 11 clean sheets the previous season. Given that Nemanja Vidic was available for the same price -and Man United had 19 clean sheets, in comparison- he wasn't a real stand-out option. Baines had also scored just two goals in his last three seasons, which hardly increased the appeal, either.
Also coming into the equation early on was Seamus Coleman; with the young Irishman available as a 4.5 defender in FPL despite being fielded at right midfield by David Moyes, Baines' price subsequently dropped to 6.8 by gameweek 6.
As the season progressed, however, Baines' attacking quality prevailed and he finished with 5 goals and 11 assists to his name. In comparison, only Nani, Cesc Fabregas and Didier Drogba managed more assists, with Ashley Cole second best defender with five.
Everton's clean sheets dropped slightly from 11 to 9 this term (5 at Goodison, 4 on the road) following the pattern for the vast majority of teams, with clubs finding it harder to keep their opponents out.
Baines' best haul came in gameweek 33, where a goal, clean sheet and two Bonus Points in a 2-0 home win over Birmingham saw him pick up 13 points for his performance.
The Prospects
Such a high score this season could see him come in at the 7.5 mark next time round, though unlike many high-priced players, Baines is pretty much a guaranteed starter in every game; he played every single minute of his club's 38 games and with Everton not having to bother with European football next term, won't be prone to rotation.
The absence of Mikel Arteta through injury undoubtedly helped the left-back's score, with Everton's set-piece and penalty duties left to Baines with the Spaniard sidelined. Ironically, having failed to win a penalty all season, once Baines took over duties, the Toffees won three in a short spell. If Arteta is fit and stays at the club, there could well be a drop in returns for Baines – retaining spot-kick duties will be critical to his potential.
Why Oh Why don`t the powers that be organise a decent nations competition when the World Cup & Euro`s aren`t being played . I`m pretty sure most footy fans would prefer a decent 5 nations tournement with ENG WAL SCO NI & IRE every 2 years .........

also wish England entered it. Would give us the chance to beat them in Rugby, Cricket, the Eurovision and Football in the one year.

erm ireland beat us in eurovision

Okay, just checking if I've got jamsiep's spread betting-esque thing right. So I bet on every result that isn't barca winning up to say 4-4, making sure my stake is less than £100 and therefore will either win some money from one of those results or get refunded my stake should barca win?

they're too busy taking bribes to organise MORE tournaments

Don't you think it would be too much for players? They already play too many games every season. We often think of them as if they're machines. Some of them have health problems when they retire.

Ultimate chav. Incredible! There'll be more muggings down Southend (on-sea) high st tonight because of that.

Aaggh I miss S`end High St

Me too, born a bred, but I can think of better places to miss than S-o-S High St!

will be popping down on Sunday 4 the airshow

Where are you now? I'm in "upmarket" (heh!) Leigh-on-Sea... would do the airshow for my son but he only wants to go there for the chips and then go home. Spoilt brat 😉

Bedfordshire for 12yr now

Yeah Old Leigh is a bit snobby like Thorpe Bay 😉

If I had my way the play off finals would be a whole lot different and IMO a lot FAIRER indeed .

Birmingham v Swansea
Preston v Huddersfield
Dagenham & Redbridge v Shrewsbury
Lincoln v AFC Wimbledon

They did indeed, except the best of the teams in the bottom 4 (or however many were due to be relegated) entered at the semi-final stage. They also had two-legged finals.

I still remember the play-offs for the old division 4 - Aldershot beat Bolton (who were then relegated) and then won home and away against Wolves. How things change?

oops- meant to post this down here:

Okay, just checking if I've got jamsiep's spread betting-esque thing right. So I bet on every result that isn't barca winning up to say 4-4, making sure my stake is less than £100 and therefore will either win some money from one of those results or get refunded my stake should barca win?

(519):

and then she said I drew a line on her forehead with my cum and whispered "Simba"

what this all about then?

people post funny texts they received?

"woke up this morning with a big mac and chips on a plate, coke in a glass and a knife and fork AND NAPKIN waiting for me in front of my computer. PORN WAS ALREADY PLAYING. I LOVE DRUNK ME"

LOL

the knife and fork make that

that site is brilliant!!

"I fed him jelly beans while he fingered me. Win, win situation."

i just walked into a room at this party and someone yelled "dibs!"...

that would be great

ha! is that forest green's badge?!

i guess the top right segment is the green from 'forest green'

duh

haha i've literally just changed mine to the fcb badge!

Says it all really. And not in a good way..... 😉

BTW, to get it from the horse's mouth: if i follow you're spreadsheet on united winning by up to two goals, what's the highest amount I can possibly win?

i haven't set one up yet

can you put a grand on for me?

"AHAHAHAHAHAAHAHAHAHA

CHELSKI THE RENT BOYS

NO EUROPEAN GLORY FOR U C*NTS

AHAHAHAHAH LOOK AT THAT LITTLE KID C*NT CRYING AT THE END C*NT HE IS C*NT SON OF A WHORE C*NT
wacko9119 1 day ago"

I can't work out how he feels about this game...

Hey Damn Dan. Who's the current champions of the premier league and in the final of the champions league, and who's just scraped 6th place and was dumped out of the europa league by Braga? I've had a sudden memory lapse, help me out.

5 times CL winners Liverpool FC

Loving at the gravatars. The last hurrah of the ABU's... support a different team to your own. 😆

I'm not supporting Barca. If they win I get about €40 though.
Perfect world = Man Utd win the Champs League and England pull out of FIFA. The feckers can stick it.

Ohmyf*ckingawd ...

Lovin' the embrace of another team's badge guys. You all slay me.

Gosh, what would happen if everyone changed their grav? What *then*

Textbook.

Barcelona to win, 11 or more corners and over 45 on card indez... 9-1.

I prob won't do it, but that looks decent..

Leighton Baines to Liverpool?

Don't ask me for a link, because at the moment it's just a rumour ( but a strong rumour).

Brilliant for LFC if this happened. Brilliant for FPL also, can you imagine the points for a Baines/ Carroll combination?

While subtracting the points for Baines behind Gerrard and Kuyt on pens

United to win 3 - 2 is now 33/1, as opposed to the 50/1 on the spreadsheet. This alters things significantly since the 2.84 stake on it isn't enough to cover the other bets - At least, by my calculations anyway, haha. Just a heads-up guys (and also a gentle nudge in jamsiep's direction)!

Cheers for the heads-up. It's not the only odds that have changed as well.... If you save the spreadsheet to your computer, then you can change the odds in there, and the whole thing will recalculate itself.

I'll try updating it on the Google doc.

Couple of rounds of BlackOps?

Right, should be done.

It's actually works out better now. 1-1 (which has the lowest odds, and therefore requires the highest stake) has drifted to 6/1, and the odds on 2-2 have also drifted...

New minimum profit works out to be £49!

Worth emphasising that you really should check to make sure that the odds PP are offering, are the same as are in the spreadsheet. Because if not then it obviously cocks up all the maths.

Not blowing smoke - but AP - you are an awesome poster - Atilla - we have had run in (whilst i have had different guises but you aint too bad either - chica chica chicarito first scorer united to win 2-1 booooooooom!

Which guise was that then?
Hmmmmm I'll do my Colombo impersonation - you're a Man Utd fan who is literate so that rules out most of them........ I'll have to think

I can spell but i aint no Joseph Barton!

Ha! Was the argument about Archbishop Barton? Ach anyroad, doesn't matter.
As I said above I'd rather United win tomorrow, but I won't cry much if they don't. Barca have gone down in my estimation a lot this season. It was basically battle of the tosspots for me
Nani & Rooney v Pedro, Busquets, Alves
2-3 to Barca in the twat stakes. Plus I like VDS & Scholes and would like them to retire on a high

i really hope you lott spend that 35 mill..got a fair spine already,,,

Fuuck the spreadsheet, the only bet i'm doing is Ryan Giggs to swap shirts with Imogen Thomas after the game, 1000/1 on PP.....

The TV ads say bets are refunded if Barcelona win in normal time. Is Jamsie on a different offer or is he (and everyone else who jumped in) screwed if Barca win in extra time or pens?

Nah, then it'll be a draw which they've covered as well.

Imogen thomas - it would be horrifically rude not to!

Saw some talk of a pokerstars "home game" would be up for it. How about leading up to champs league final? To kill the boredom that comes a few hours before a big game!

Paddy Power Rule 41,
41.Paddy Power may, at its sole discretion, exclude selected customers from receiving the selected promotions: guaranteed best price; bonuses; free bets; enhanced prices; and money-back specials and any other promotions and offers introduced by us from time to time.

Be warned, this could go tits up!!

This is me being optimistic (since I've just placed my bet, haha!) - It says receiving the selected promotion, i.e., taking part in it in any way, doesn't it? I read a post earlier that said it would be outrageous for PP to not refund bets, because I've only placed them in the knowledge that there is that potential safety net.

I don't want to get into a legal dogfight here because my knowledge of the law is pretty much non-existent, but it does seem pretty unreasonable.

Depends on the scoring system. But Rooney is on pens, Pedro plays out wide.

Points confusion in most games about what happens in penalty shoot-outs. Pen scored and pen saved score points, but do goalkeepers and defenders get minus points for every penalty scored in the shoot out?!! Do clean sheet points disappear? Might be worth not having a goalkeeper!

Baines will be a good option next year he is the only one that is standing out for Everton now in previous seasons you have had to worry whether you wanted Cahill Arteta aswell. By only getting Baines gives you solid Everton coverage.
Scout Picks
Gameweek 25
Janmaat

Williams

Alderweireld
Wijnaldum

André Ayew

Dele Alli

Roberto Firmino

Sánchez
From the Community…
Comments
Hot Topics
Articles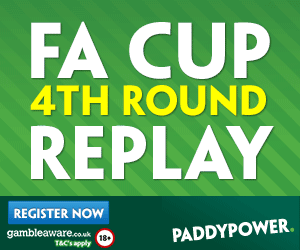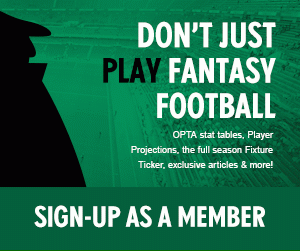 The Watchlist
Goalkeepers
Player
Club
Factors

Up

Hennessey
CPL

C

,

Vs

,

£

Down

Butland
STO

C

,

Vs

Up

Schmeichel
LEI

A

Up

Forster
SOT

A

Up

Courtois
CHE

B

,

Vs

Up

Fabianski
SWA

A

No Change

Boruc
BOU

B

No Change

De Gea
MUN

B

No Change

Cech
ARS

B

,

VsX

Up

Foster
WBA

C

,

VsX
Defenders
Player
Club
Factors

Up

Ivanovic
CHE

A

,

Vs

Up

van Dijk
SOT

A

Down

Baines
EVE

B

,

Vs

Up

Dann
CPL

C

,

Vs

Up

Cresswell
WHM

B

,

Vs

Up

Williams
SWA

A

No Change

Dawson
WBA

C

Down

Alderweireld
TOT

B

No Change

Daniels
BOU

A

,

£

No Change

Fuchs
LEI

A

No Change

Van Aanholt
SUN

A

,

VsX

Down

Bellerín
ARS

C

,

VsX

Down

Smalling
MUN

C

Down

Moreno
LIV

C

,

Vs

Down

Johnson
STO

B

Down

Kolarov
MCI

B

,

Rest

,

Inj
Midfielders
Player
Club
Factors

No Change

Payet
WHM

B

,

Vs

Up

Roberto Firmino
LIV

A

,

Vs

,

OoP

Up

Dele Alli
TOT

A

,

Inj

Up

Barkley
EVE

C

,

Vs

Up

André Ayew
SWA

A

,

OoP

Up

Eriksen
TOT

A

Down

Ozil
ARS

C

,

VsX

No Change

Mahrez
LEI

C

,

VsX

Up

Sánchez
ARS

C

,

VsX

,

Inj

Up

Antonio
WHM

A

,

Vs

,

Rest

,

£

No Change

Willian
CHE

B

,

Vs

,

Inj

No Change

Wijnaldum
NEW

B

Down

Arnautovic
STO

C

,

Vs

,

Inj

Up

Silva
MCI

C

No Change

Johnson
SUN

B

,

VsX
Forwards
Player
Club
Factors

No Change

Aguero
MCI

A

No Change

Kane
TOT

B

Up

Vardy
LEI

C

Up

Diego Costa
CHE

A

,

Vs

,

Inj

No Change

Ighalo
WAT

C

,

VsX

Up

Rooney
MUN

A

Down

Lukaku
EVE

C

,

Vs

No Change

Giroud
ARS

B

,

VsX

,

Rest

Up

Afobe
BOU

A

,

£

Down

Austin
SOT

B

,

Inj
Selection Factors
| | |
| --- | --- |
| A, B, C | Current Form |
| Vs | Favourable Fixtures |
| VsX | Unfavourable Fixtures |
| Rest | Rotation Risk |
| Inj | Injured/Returning from Injury |
| OoP | Out of Position |
| £ | Potential Bargain |
| Sus | Suspended/Near Suspension |
| Player | Team | YC |
| --- | --- | --- |
| Colback | NEW | 9 |
| Byram | WHM | 9 |
| Lucas | LIV | 8 |
| Jones | SUN | 8 |
| Yacob | WBA | 8 |
| Westwood | AVL | 7 |
| Diego Costa | CHE | 7 |
| Huth | LEI | 7 |
| Can | LIV | 7 |
| Mangala | MCI | 7 |
| Shelvey | NEW | 7 |
| Pieters | STO | 7 |
| Dele Alli | TOT | 7 |
| Dier | TOT | 7 |
| Noble | WHM | 7 |
"All players will blank a few times during the season. When almost all do it in the same Gameweek, it is tough to take, but that's just the dark side of probability."

Abreu 42 Community regular