In the search for attacking points at a bargain basement price, savvy Fantasy managers need to look for the unlikeliest of players in the most improbable of places. At first glance, perhaps, Reading's Jobi McAnuff, the 31-year journeyman midfielder with just one international cap to his name for Jamaica, represents a ludicrous route to Fantasy football glory.
Dig deeper, however, and he emerges as not only a solid Fantasy prospect but a possible contender for bargain of the season. Those eagle-eyed Fantasy managers who have already taken a close look at the assists table will have seen that McAnuff nestles in joint third place with Juan Mata on five, just behind Eden Hazard and Carlos Tevez – despite playing for one of the Premier League's least attacking sides.
This ability to lay on chances for others has been a hallmark of his career, spent largely in the second tier of English football. In Reading's successful promotion season of 2011/12 he registered 12 assists as well as five goals and, over the previous six seasons, where he also played for Championship stalwarts Watford and Crystal Palace, McAnuff amassed a total of 48 assists.
Aside from his clear attacking potential, a favourable run of fixtures over the next five Gameweeks (qpr, NOR, EVE, wig, avl) have propelled the Royals winger onto our newly-updated Watchlist rankings. Price is another factor. In the Fantasy Premier League (FPL) game, McAnuff started at 5.5 but is now available at just 5.1, with an ownership of 1% making him a standout selection among the game's differentials. In the Sky Sports game he is priced similarly (5.0) but only 0.3% of managers have noticed that he has now amassed 38 points, four more than Steven Pienaar and five more than Hatem Ben Arfa, who is owned by a quarter of Sky players.
With 31 points in the FPL game he is Reading's most impressive Fantasy performer so far and has accrued the same number of points as the similarly priced Raheem Sterling, for example, though investing in McAnuff comes with a slight health warning. As shown by Tuesday's Capital One Cup clash with Arsenal, clean sheet points are certainly unlikely for McAnuff, as Reading have conceded in every game so far this campaign. In addition, McDermott's men have only mustered 11 goals so far, notching four on the road, meaning McAnuff's team mates will need to step up their game if the wide man's creative endeavours are to be further realised.
While the 7-5 home cup defeat by Arsenal last Tuesday may have felt like "a funeral" according to the Reading manager, the signs are positive that the team will improve and gather more attacking returns over their forthcoming kind run of fixtures, though. McDermott has moved away from a more cautious 4-4-1-1 in recent games, with a shift in formation to 4-4-2 in three of the last four Gameweeks producing seven goals. If Reading can pick their chins off the floor after the midweek Madejski defeat, the short-term at least looks potentially prosperous for McAnuff's possible suitors.
Please Rate my Wildcard Team:

Begovic/Tremmel

Baines/Rafael/Clyne/Gorkks/Nelsen

Mata/Bale/Cazorla/Morrison/McAnuff

RVP/Ba/Crouch

Should I stick with Michu instead of Cazorla & then get Clichy for Gorks?

I wildcarded last week and got 10 of those players in my team. I think despite Michu playing as forward, considering fixtures he won't get many points. Plus will get suspended for 1 game sooner or later. And Clichy is still a rotation risk and you will be pissed off when he will be benched in an easy home game.

Looks pretty good to me........you will be scared on the City results each week though!

Share your thoughts and we'll give our feedback.

100% Sterling out of these two

No contest.....Saints are terrible.

Who do you reckon I should pick? Foster - SOU (H) or Begovic - NOR (A)

- Leaning towards foster as west brom are on fine form at home, however stoke are always a mission to break down.

Foster. People were saying Bego because Norwich don't score. They seemed to change their minds last night

did you even watched the game last night? Spurs bossed the game for about 80 minutes. just unlucky not to score. just see the stats, nuff said.

Shots data suggests Sot will have more shots and goal and perhaps more goals.

Stats on goals scored in previous matches by the teams involved suggest WBA have a better chance of a cleanie.

It might come down to saves anyway so I'd go with Bego personally but it's really close.

anyone think ba being left out v liverpool due to a possible move in january
do u keep him or transfer him

Certainly will keep him. Even if he does not feature against Liverpool, will be fit for some nice home games.

ya true - always like 3 strikers playing
these articles always make me feel like jumping to make several transfers
now im thinking dropping pienaar for mcanuff - or drop baines for stoke/united defender

have both myself but would again chose sterling

how do you clear search ? in my screen there's no clear search button. im stuck with the search result even after i refresh this site.

i hope you did my double last night, after coming close the previous two nights, we landed a 2.34

nooooooooooo......

I lost 2 x 50 quids on the previous two so thought better of it three nights in a row...

typical of my luck...

My triple lost due to spurs not winning, another 50 quid down the drain.. My winnings have drastically depleted

well done btw and no problem with the other two losses. I liked the bets

It absolutely sucks.......I am so annoyed by this. My solution was to use a different browser when I perform a search here.

Should I play Sterling (NEW) or Pienaar (ful)?

Sterling is playing at home and is in good form and playing at home but Newcastle are a tough side to play and I think Everton can score a few goals against Fulham.

Yeah, I also have Jelavic as well so probably better not double up for away to Fulham

I'm facing a similar problem.

I have to bench one of Michu, Sterling or Pie.

Hopefully Berba's fitness will be confirmed either way and hopefully I won't have to make a tought decision!

Just looked into stats to try to determine fixture difficulty and project attacking returns for both Sterling and Pie based on previous shots and chances created data...

If Sterling continues to play further forward with Suarez playing off him as has been the case last couple of gameweeks, I can see Sterling out-scoring Pie. JUST.

U can do whatever you want.. it's your team...

Do I think its a good idea? No I would find another way to get RVP

Foster (Begovic)
Baines - Cuellar - Davies (Gibbs - Demel)
Cazorla - Mata - Ben Arfa - Pienaar (Puncheon)
RVP - Tevez - Fletcher

2FT, 0.1 in bank

Woth a -4 hit to do Cazorla, Ben Arfa, Gibbs -> Bale, Lallana, Rafael?

No, not imo.

Ben Arfa to Michu
Gibbs to Rafael

My defence is shite:

Forster/Bego
Wilson (inj), Demel (inj), Simpson, Baird, McCartney

And got Kacaniklic (mid) who doesen't play and Ba who might won't play.

1,5 mill in the bank

Worth a - 4 point hit for this GW?
Suggestions?

Get a gravatar and link your team, then make some suggestions of your own. You'll get more responses that way.

Wilson out for Wisdom was my move this week......keep Ba in

You got some responses anyway! I'd do what the Count said, basically.

PLEASE HELP!

Anyone have an update on Berbatov's injury? Need to know if he will be playing this weekend against Everton- if he will be on Fulham's bench then I don't want to start him in my team.

Thanks!

Why is nobody showing Rooney some love?

With all these home games against lesser teams, Fergie will surely play the diamond!

😯 but he has lovely hair now 😉

Most people have RVP and you're not going to downgrade him to get Rooney. If you are struggling to afford RVP then Rooney is ideal.

I can get in RVP but when utd play that diamond formation Rooney just looks immense. Imho

Well, he does. Unfortunately, there is no guarantee of FPL points, though ...

This is true...but Doos you've been singing the RVP praises from the start of the season. I had him in my team but then sold him to upgrade my midfield which now contains Mata/Bale/Cazorla/michu

Errr ... So does mine ... 😉

I'm planning to get him in

I m benching Cazorla this GW.
Mata-Bale-Morrison-McAnuff
Ba-RVP-Crouch

Smart move?

I would play him over McAnuff.

Odds are Ba won't make it anyway, so there will be no decision to make.

Hmm i have a dilemma.

Jask McCarthy
Baines Ivan Nelson (Demel, Davies)
Michu HBA Hazard Pienaar (Sterling)
Fletcher RVP Tev

my initial thoughts were: HBA---> bale
Ivan---> shawcross (1 hit)

But newcastles fixtures are so good after this week whereas spurs is poor.

i was thinking to keep HBA do: ivan---> shawcross
Fletcher---> Defoe (1 hit)

which option is better?

Cheers in advance

Some interesting stats for spurs this week...

•Tottenham recorded their biggest ever Premier League win in this fixture with a 9-1 victory at White Hart Lane in November 2009.

•Jermain Defoe has scored 11 goals in 10 Premier League games against Wigan.

•Of current Premier League players, Jermain Defoe has scored more goals in November than any other player (16).

I've just done a one week punt on Ba > Defoe, changing back to Ba next week since he'll maybe not play this week anyway

Ching Ching!

hmmm u didn't have him when he scored five I take it

Have him and captaining him:)

(Ching Ching) X 2 !

Fair enough......worth a punt. I do think this Wigan team is stronger than some previous years though.

I will never again buy someone who plays Wigan and captain him. I swear it never works out for me. Its like a cursed fixture - looks easy on paper but often isnt. That 9-1 win that Spurs had was an anomaly, Wigan just stopped playing in the second half.

Good luck to you though!

Hi all, just after a bit of advice or constructive criticism to be honest. It's wildcard week for me, was wondering if you could rate / pull apart my team

Begovic (McCarthy)

Evans Baines Cuellar (Nelsen & Gorkss)

Bale Mata Fellaini Stirling (Lallana)

Tevez RVP Berbatov

Thats on budget. Couple 50/50 decisions to make ie. Pienaar or Fellaini and Lallana or Mcanuff.

Could you all please assist? Many Thanks.

needs some newc coverage for next few gameweeks. can you slide Ba in if ya get Pienaar instead ol fellaini?

Feeling better this morning? 😀

My head feels like it's rolled off somewhere 😉

Actually, I know nothing about odds and betting. Have I got the cs odds the wrong way round?

4 vets.. Are you involved with Doosra and Ginkapo in the LAWR now?

Oh ok... I was going to say cop on and bloody well update the tables 😉 but can't now I suppose

West Brom 8/5

Stoke 21/10

So ... Foster in goal, methinks ...

Evans just....less rotation risk of course and still some attacking threat from set pieces

Is it wise to put Leighterwood instead of McAnuff and save 0.6.
Anyways they are going to be in bench most part of my season?

Transfer this week is Nolan out for...
a) Morrison
b) Taarabt/Hoillett
c) Lennon
d) McAnuff (to raise funds for Pienaar to Bale in a few GWs)

Team linked. Any thoughts?

NEED A STARTING 11!! PLEASE HELP
begovic
baines vermaelen huth gorkss
bale hazard cazorla
aguero crouch ba
subs: mccarthy (gk) tierney (def), obertan(mid) piazon(mid)
wildcard used. 0M in the bank!

was thinking change to
begovic
begovic
baines huth SHAWCROSS gorkss
bale hazard cazorla sterling
aguero FLETCHER

so benching ba, and swapping vermaelen for shawcross cuz i cant seee vermalen keeping a cs. all for a 4 point hit. please help! dont wanna lose too many points on a hit! shud i bank onrvp not scoring or performing well.
Scout Picks
Gameweek 25
Janmaat

Williams

Alderweireld
Wijnaldum

André Ayew

Dele Alli

Roberto Firmino

Sánchez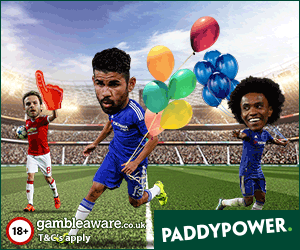 From the Community…
Comments
Hot Topics
Articles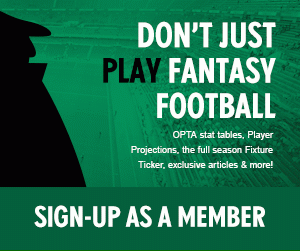 The Watchlist
Goalkeepers
Player
Club
Factors

Up

Hennessey
CPL

C

,

Vs

,

£

Down

Butland
STO

C

,

Vs

Up

Schmeichel
LEI

A

Up

Forster
SOT

A

Up

Courtois
CHE

B

,

Vs

Up

Fabianski
SWA

A

No Change

Boruc
BOU

B

No Change

De Gea
MUN

B

No Change

Cech
ARS

B

,

VsX

Up

Foster
WBA

C

,

VsX
Defenders
Player
Club
Factors

Up

Ivanovic
CHE

A

,

Vs

Up

van Dijk
SOT

A

Down

Baines
EVE

B

,

Vs

Up

Dann
CPL

C

,

Vs

Up

Cresswell
WHM

B

,

Vs

Up

Williams
SWA

A

No Change

Dawson
WBA

C

Down

Alderweireld
TOT

B

No Change

Daniels
BOU

A

,

£

No Change

Fuchs
LEI

A

No Change

Van Aanholt
SUN

A

,

VsX

Down

Bellerín
ARS

C

,

VsX

Down

Smalling
MUN

C

Down

Moreno
LIV

C

,

Vs

Down

Johnson
STO

B

Down

Kolarov
MCI

B

,

Rest

,

Inj
Midfielders
Player
Club
Factors

No Change

Payet
WHM

B

,

Vs

Up

Roberto Firmino
LIV

A

,

Vs

,

OoP

Up

Dele Alli
TOT

A

,

Inj

Up

Barkley
EVE

C

,

Vs

Up

André Ayew
SWA

A

,

OoP

Up

Eriksen
TOT

A

Down

Ozil
ARS

C

,

VsX

No Change

Mahrez
LEI

C

,

VsX

Up

Sánchez
ARS

C

,

VsX

,

Inj

Up

Antonio
WHM

A

,

Vs

,

Rest

,

£

No Change

Willian
CHE

B

,

Vs

,

Inj

No Change

Wijnaldum
NEW

B

Down

Arnautovic
STO

C

,

Vs

,

Inj

Up

Silva
MCI

C

No Change

Johnson
SUN

B

,

VsX
Forwards
Player
Club
Factors

No Change

Aguero
MCI

A

No Change

Kane
TOT

B

Up

Vardy
LEI

C

Up

Diego Costa
CHE

A

,

Vs

,

Inj

No Change

Ighalo
WAT

C

,

VsX

Up

Rooney
MUN

A

Down

Lukaku
EVE

C

,

Vs

No Change

Giroud
ARS

B

,

VsX

,

Rest

Up

Afobe
BOU

A

,

£

Down

Austin
SOT

B

,

Inj
Selection Factors
| | |
| --- | --- |
| A, B, C | Current Form |
| Vs | Favourable Fixtures |
| VsX | Unfavourable Fixtures |
| Rest | Rotation Risk |
| Inj | Injured/Returning from Injury |
| OoP | Out of Position |
| £ | Potential Bargain |
| Sus | Suspended/Near Suspension |
| Player | Team | YC |
| --- | --- | --- |
| Colback | NEW | 9 |
| Byram | WHM | 9 |
| Lucas | LIV | 8 |
| Jones | SUN | 8 |
| Yacob | WBA | 8 |
| Westwood | AVL | 7 |
| Diego Costa | CHE | 7 |
| Huth | LEI | 7 |
| Can | LIV | 7 |
| Mangala | MCI | 7 |
| Shelvey | NEW | 7 |
| Pieters | STO | 7 |
| Dele Alli | TOT | 7 |
| Dier | TOT | 7 |
| Noble | WHM | 7 |
"All players will blank a few times during the season. When almost all do it in the same Gameweek, it is tough to take, but that's just the dark side of probability."

Abreu 42 Community regular