With the Premier League fixture list for the new season now revealed, our attentions switch to early planning for the new campaign.
Our Season Ticker, one of our most popular Premium Member tools, can help with your own preparations for the upcoming Fantasy Premier League (FPL) season.
It's a fully interactive, colour-coded aid that allows Fantasy managers to analyse trends in the fixture list. It's also now fully updated for 2023/24.
For example, using the Season Ticker, we can see that Brighton's opening three fixtures look great but a tougher run awaits from Gameweek 4 onwards.
Here we talk you through the various filters and tools you can use to assist with your Fantasy planning.
ACCESSING THE SEASON TICKER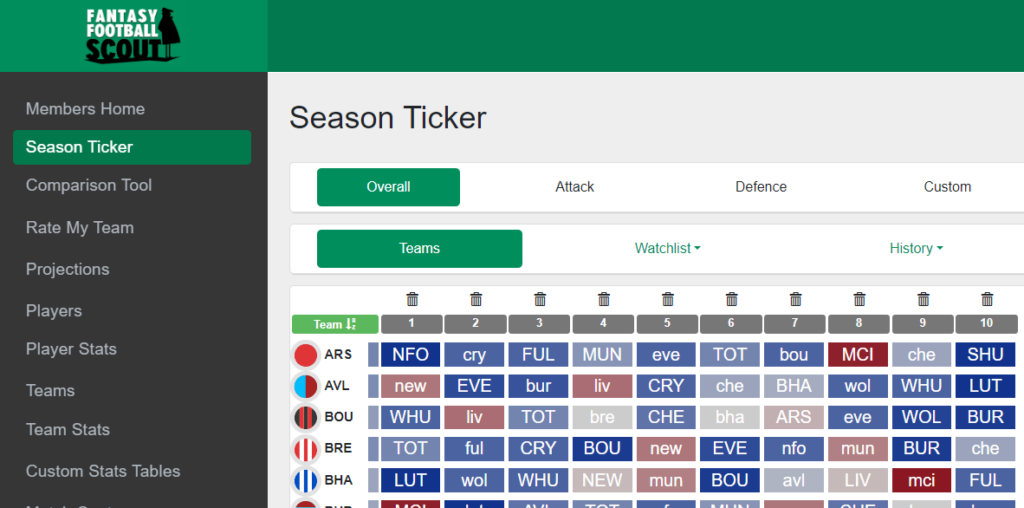 You can access the Season Ticker via this link here or via the sidebar in the Premium Members Area, as seen above.
SORTING BY DIFFICULTY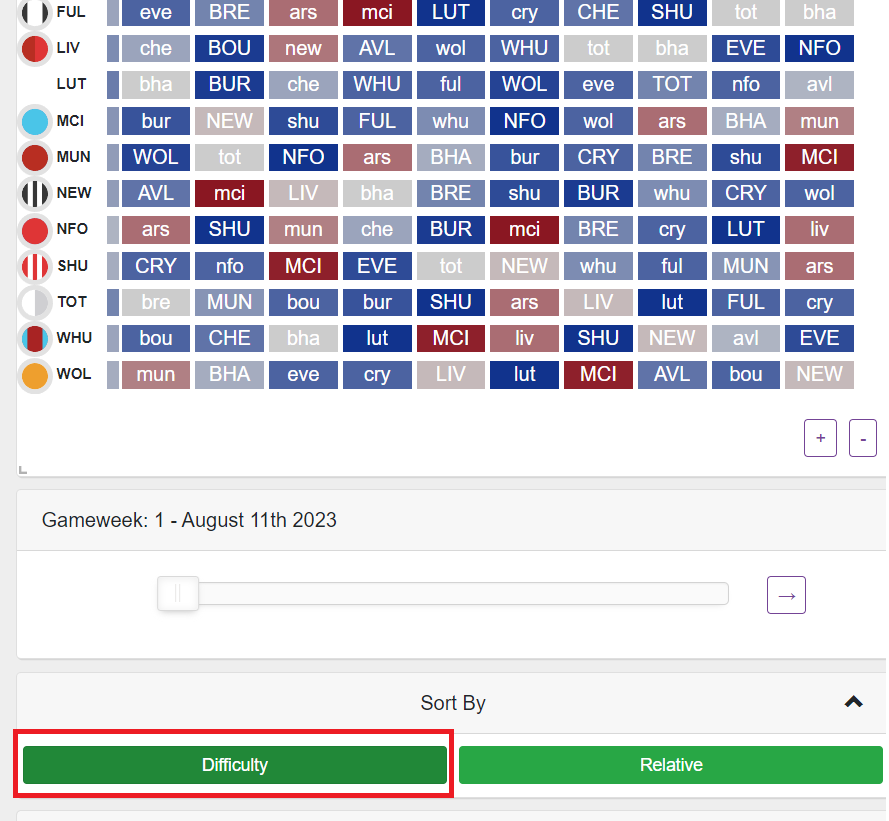 Teams are ranked for difficulty on the Scout's own rating system, which is continually updated according to home and away form as the season progresses.
Through a clear colour coding (red = tougher, blue = easier), the Season Ticker allows subscribers to immediately spot periods of easy or difficult opponents, allowing you to plan your transfer strategy throughout the season.
NAVIGATING GAMEWEEKS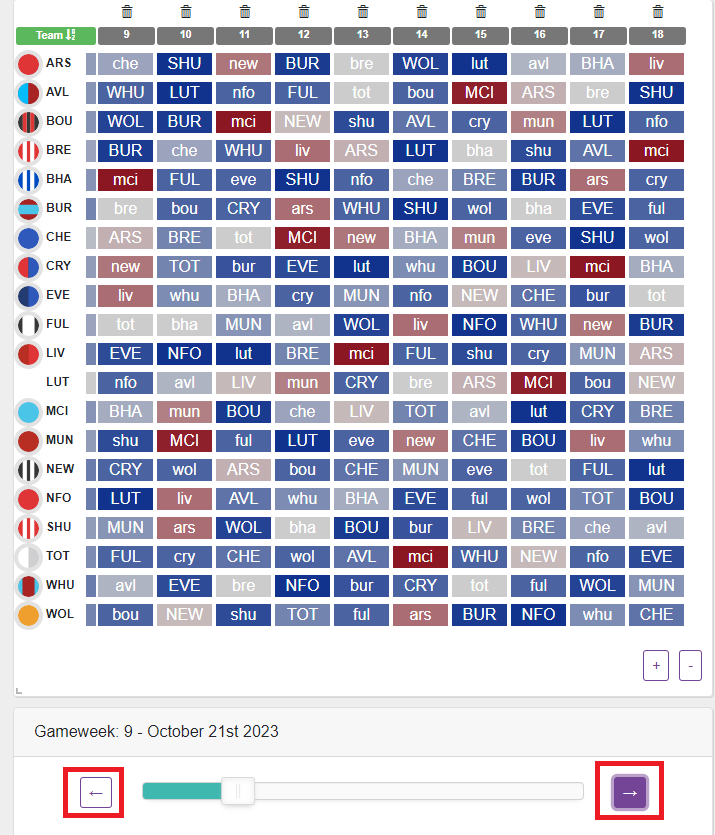 You can also navigate back and forth throughout the season so you can plan your mid-term strategies.
Planning on playing your Wildcard in the second international break? Scroll the ticker to Gameweek 9 using the arrows and check out who has the best run of fixtures from that point on.
APPLYING FILTERS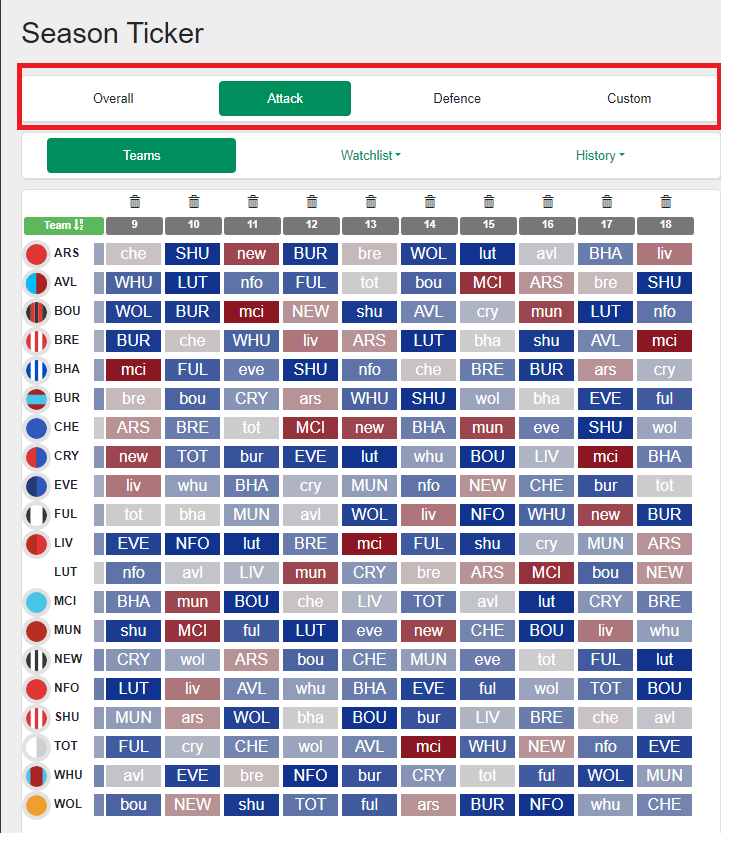 The Season Ticker not only gives you a view of the overall fixture difficulty of each team, it also supplies filters that show the chances of goals and clean sheets for each team based on their opponents to come.
Shopping for a defender? Use the "Defence" filter to view those teams most likely to keep shut-outs over their next run of matches. Looking for a forward? Select the "Attack" filter and the ticker will display those teams set up to score the most goals in the coming Gameweeks.
CREATING FILTERS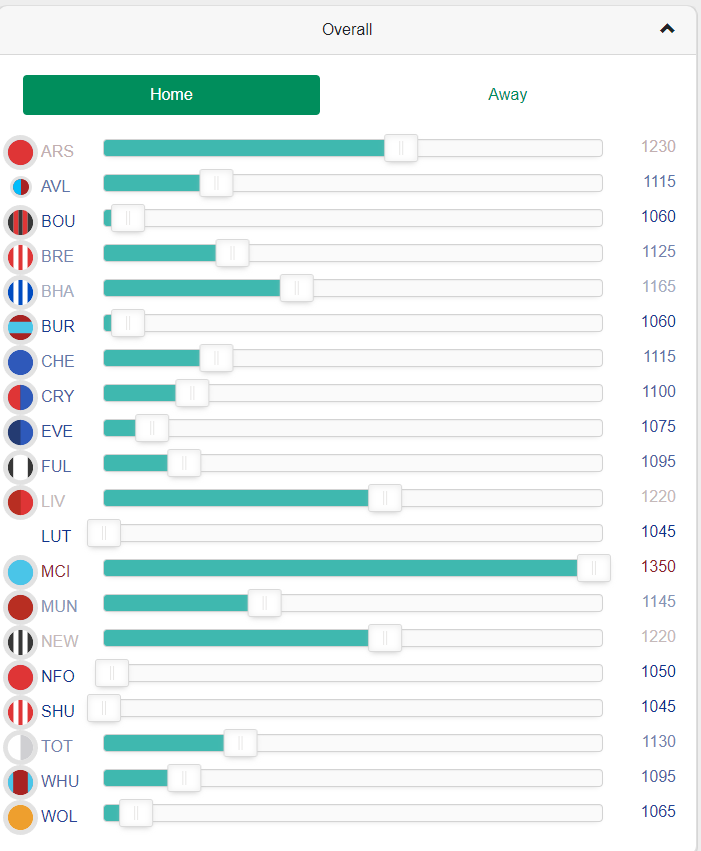 You may well think that our view of fixture difficulties are off-beam. Then why not tinker and create your own?
The Season Ticker offers you the opportunity to edit our ratings to produce your own view of each team. These can then be accessed in the 'Custom' tab at the top of the ticker.
ASSESSING ROTATIONS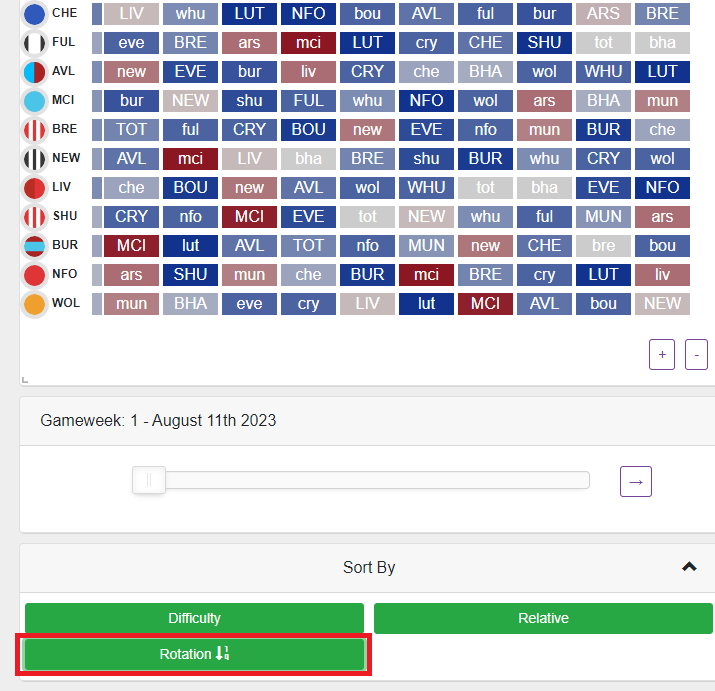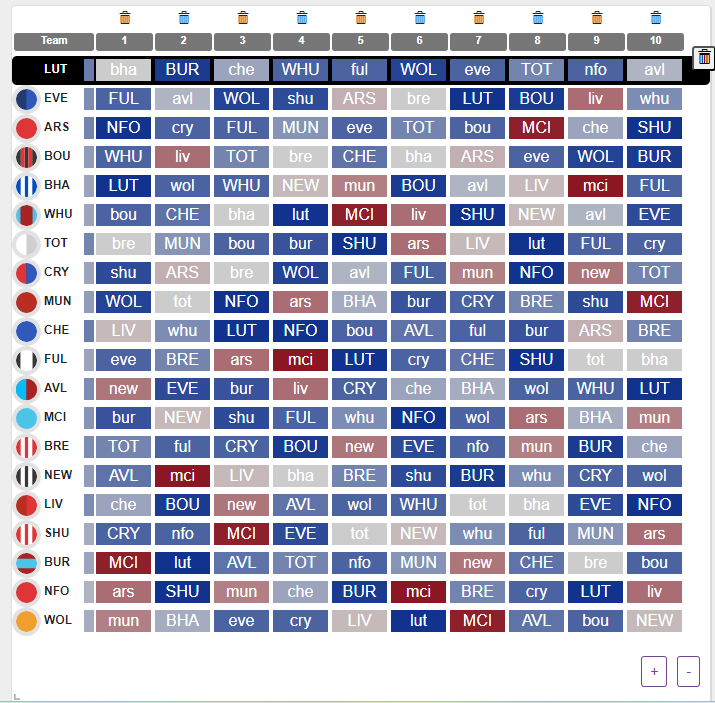 Finding pairings of budget players who rotate home and away, and/or rotate favourable fixtures, can be important when selecting your initial squad line-up.
The Season Ticker offers you a handy tool to facilitate such plans.
Premium Members can select any side from the Season Ticker and click 'Sort by Rotation', which will then organise the other 19 clubs by how well their fixtures intertwine with the original team.
DELETE TEAMS/GAMEWEEKS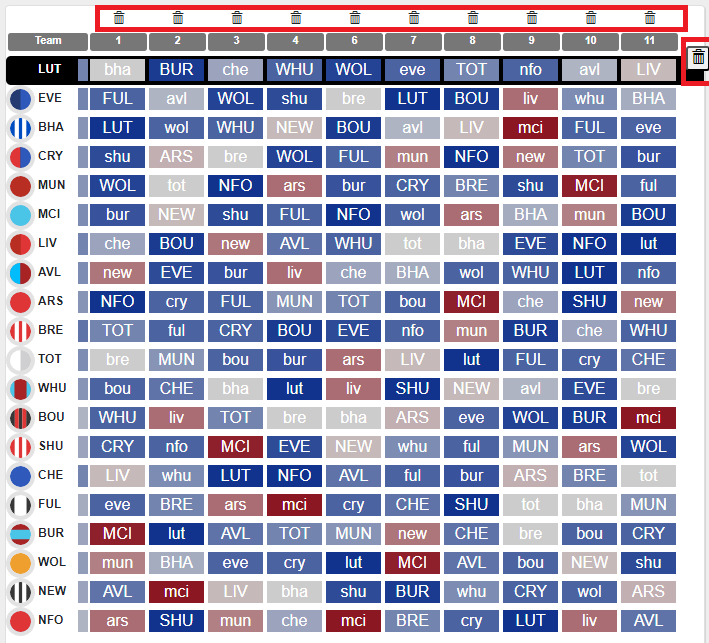 You may want to exclude certain teams from the ticker or indeed certain Gameweeks. For example, if you knew you were playing your Free Hit in Gameweek 5, you could delete that (using the trash icon) to remove it from the equation and plan your normal free transfers around it.
2023/24 MEMBERSHIPS NOW AVAILABLE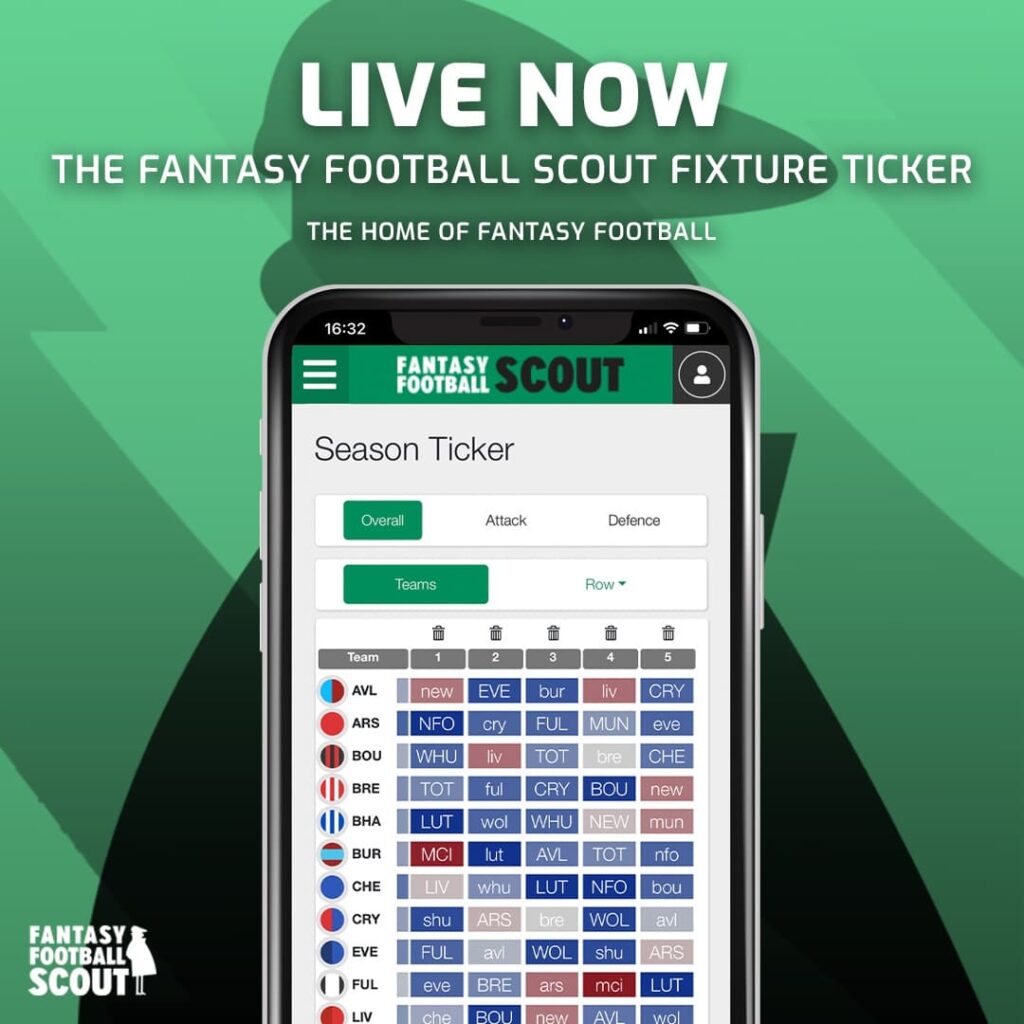 Memberships for the new season are now available.
Existing registered users can upgrade to be a Premium Member via this link. Those users yet to register can register as Premium Members via this link.
Payments can be made using a Paypal account or through Stripe using a credit or debit card.
For further details of the benefits of signing up, view this page.