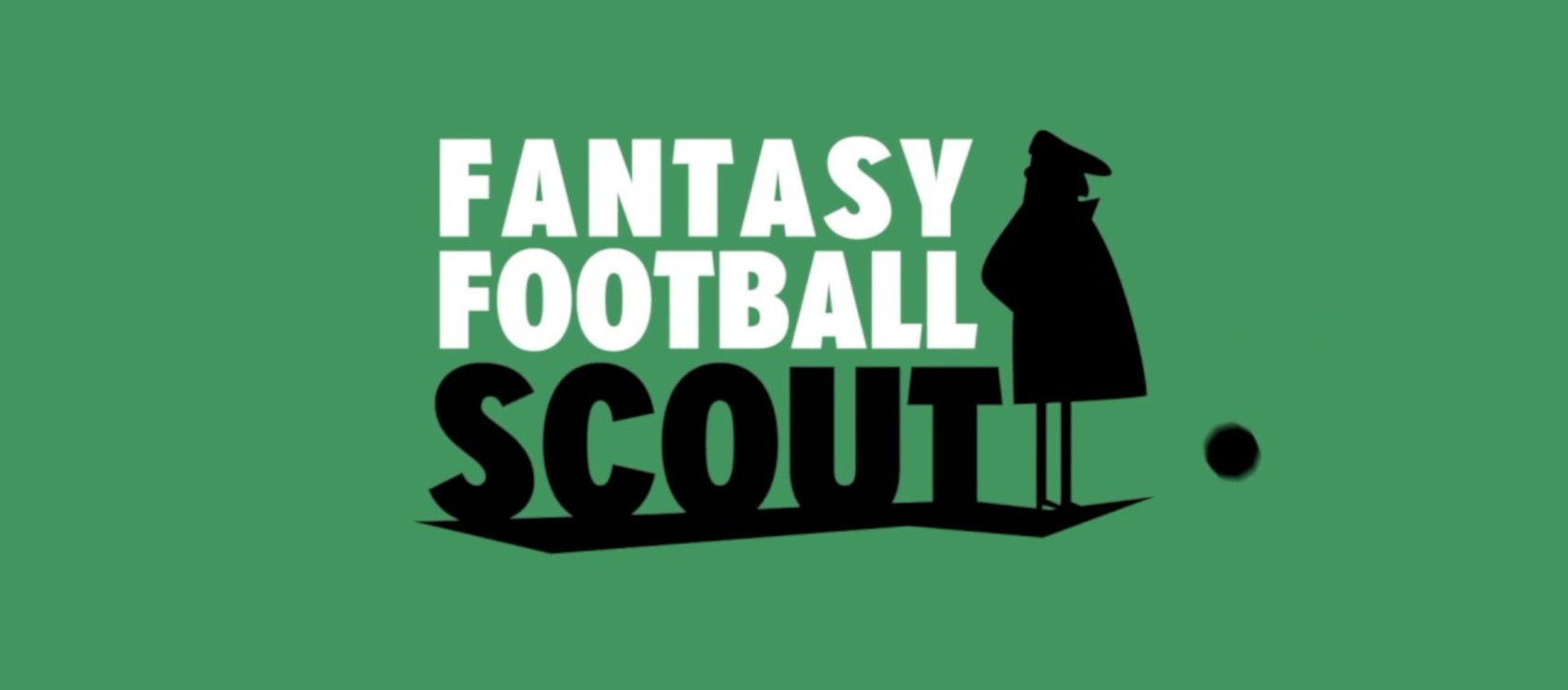 Welcome to Fantasy Football Scout, the original, biggest and best Fantasy Football website.
We are the number one community and advice resource for those playing Fantasy Premier League and other leading Fantasy Football games including offerings from Sky Sports, FanTeam and many others.
The history
For the last 12 years, the FFS team have provided insight, tips, tools, tech and a place for the community to come together to chat, argue or just share their love of FPL.
Over that time, the specific elements have grown and evolved considerably. We now have hundreds of articles, multiple video-feeds, social channels, tools and a whole lot more.
Catering for the whole community
Whether you consider yourself a die-hard Fantasy manager, eager to hone their edge with our tools, an enthusiastic amateur wanting to progress in your office league or a complete beginner trying to understand what all the fuss is about, you are welcome here. Whatever your level, we think you will find something of interest.
How it works…
For each passing Gameweek, we try to make everything on the site as simple as possible. However, there is a LOT to discover here, so make sure you refer to this guide to get the most out of Fantasy Football Scout.
We have divided our offering into the following areas. Read on for more information:
Tools
The Fantasy Football Scout Premium Members Area contains a plethora of metrics to help you select your FPL team each Gameweek.
Powered by Opta data, you can compare every player in the division using our Stats Tables. Fully customisable, Premium Members can analyse by position, price, team or a more bespoke selection for over 50 different categories including shots in the box, big chances, shots on target, key passes, tackles won, clearances, blocks and interceptions, expected goal involvement, expected goals prevented and much more.
These tables can be viewed over any period you wish, whether that be the last six Gameweeks, the last eight matches, or the last four away trips.
The Flat-Track Bully feature allows you to filter the results by opposition while the Per 90 tool shows you the data as an average per game, allowing for more direct comparisons between two players who have registered different amounts of game-time over your selected period.
The Comparison Tool allows you to put the data of two players, two teams, or the same individual across different periods of a season side-by-side, including heatmaps, pass-maps, shot-maps, xG shot maps, goal threat, creativity and defensive numbers.
Every Gameweek you can access the data that files into our system for each match in detail to compare your eye-test against the raw numbers.
Using My Stats Tables you can build your own comparison matrix, tailored to the statistics you prefer to analyse. The most famous of these is, of course, Joe's Goals Imminent table, which highlights any player who has shot more than 10 times in the last four Gameweeks and scored only once. These are the assets that are due a goal.
Player Projections and the Rate My Team tool both use historical data to power predicted points for the season ahead, allowing you to assess the quality of your ever-evolving squad.
And, of course, as many of you will know, Premium Membership also provides access to the famed Season Ticker, a fully-interactive fixture list that lets you sort each team by schedule difficulty and isolate which ones have the best and worst matches in the near and distant future.
Insight and Opinion
Fantasy Football Scout brings the best and brightest minds in the community together to help guide your own strategy with their regular tips and team-reveal articles.
These include former FPL winner and four-time top 7k finisher Simon March, reigning Indian champion and three-time top-200 finisher Lateriser 12 and three of the best-ever managers according to our esteemed Hall of Fame.
Fábio Borges has finished inside the top 2k in each of the last four seasons, Stephen Harrap has managed a place in the top 5k six times since 2011 while Darren Wiles has achieved a top 1k finish three times since 2016.
But the expertise does not stop there, we also have Zophar666, a seven-time top 10k manager, offering his advice, as well as Tom Freeman, who has managed to end five of the last 11 campaigns inside the top 1k.
And let's not forget Fantasy Football Scout's founding father Mark Sutherns, who has six top-5k finishes to his legacy.
The articles of these pundits are edited and collated by David Munday and Neale Rigg, experienced sports journalists with a passion for FPL.
They also provide plenty of content themselves, using their in-depth knowledge of the Premium Members Area to analyse key data trends from one Gameweek to the next, write up reports on every FPL match and bring you the breaking news and updates on anything and everything Fantasy-related.
Video and Audio
Our video and audio content is overseen by Az Phillips, who himself has three top 5k finishes, with one of these in the top 1k.
Fantasy managers can catch every episode of the long-running Scoutcast every Tuesday evening on our YouTube channel, as well as weekly video analysis of the best captain options with Joe and David.
As well as team reveals and Sky Sports offerings, our YouTube channel also features all-important Team News updates with Neale on Fridays and Match Day Live with Gianni on Saturdays.
Community
Our articles' comments sections act as one of the most insightful Fantasy forums in the business.
Through the use of Hot Topics, this area of our site is the place to go if you want to discuss the latest talking points, offer or receive some advice or rate each other's latest teams.
We also offer a Community Submissions Portal for Fantasy Football Scout users who have written an article of their own. If it's good enough, we will publish it the Community Articles section of our site.
Social Channels
You can follow Fantasy Football Scout on Twitter, Facebook, Instagram and TikTok.
We offer concise advice videos from our elite-level managers on our Instagram, while Twitter is the place to go for important quotes from managers relating to the fitness of their players as well as goal and assist alerts on match days.
Typical Gameweek
For every Fantasy Gameweek, we have a basic structure of cornerstone articles and updates that tie in with the preparation of Fantasy managers.
Saturdays (Match Days)
Complete Gameweek Guide article on site
Breakfast Club on YouTube
Team Sheet announcements on Twitter and site
Goal and assist alerts on Twitter from all matches
MatchDay Live on YouTube
Live data and rank updates via LiveFPL.net
Sundays (Match Days)
Match Reports on Saturday's keys matches, with in-depth data analysis
Team Sheet announcements on Twitter and site
Goal and assist alerts on Twitter from all matches
Live data and rank updates via LiveFPL.net
Mondays
Match Reports on the weekend's keys matches, fuelled by in-depth data analysis
Captain Poll for the new Gameweek
Captain Video for the new Gameweek on YouTube
Team Sheet announcements on Twitter and site for any evening matches
Goal and assist alerts on Twitter from all matches
Live data and rank updates via LiveFPL.net
Tuesdays
Remaining Match Reports on the weekend's or Monday's keys matches, fuelled by in-depth data analysis
Strategy and tips from a Pro Pundit
Scoutcast on YouTube
Latest tips and advice on how Fantasy Football impacts on FootballIndex.
Latest update from the Scout Network
Wednesdays
Strategy and tips from a Pro Pundit
FPL Question Time article, a way of assessing the community's view on the week's top talking points
A Premium Members article assessing a key player, team formation, positional change or defensive improvement
Latest tips and advice for FanTeam players
Thursdays
Live updates from Premier League press conferences on Twitter
Team News round-up on site
Frisking the Fixtures/Big Numbers (key data analysis) articles alternating each week.
The Scout Squad, a selection of the best players for the new Gameweek chosen by our panel of pundits
Captain Sensible, an in-depth analysis of the best options for the armband, exclusive to Premium Members
Strategy, tips and a team reveal from a Pro Pundit
Fridays
Live updates from Premier League press conferences on Twitter
Team News round-up on site
Team News video on YouTube
Strategy, tips and team reveal from a Pro Pundit
Spot the Differential article on site, finding the most-effective and reliable assets owned by less than 5% of managers
Latest Sky Sports Fantasy Football advice
The Scout Picks article, the official best XI players to own for the new Gameweek according to the FFS editorial team
Get Involved!
As the biggest and best Fantasy Football community out there, we are always looking for new ways to integrate with rising stars on the FPL scene.
That's why we have launched the Scout Network and Scout Academy, an opportunity for budding Fantasy writers, YouTubers, podcasters and tool-makers to get the exposure they deserve.
Sign up as a Scout
By signing up as a Scout Member you will unlock a host of extra features and functionality right now and set yourself up for even more good stuff in the months and years ahead.
The first level is completely FREE and unlocks:
Ability to comment on free-to-view articles
Access to enhanced version of Season Ticker
Scout Update weekly
Earn badges
Premium Packages:
Members Articles
Premium Tools