The arrival of striker Patrick Cutrone (£6.0m) at Wolves has caused fears of rotation among Fantasy Premier League managers.
Once Nuno Espirito Santo switched to a 3-5-2 last season, Raúl Jiménez (£7.5m) and Diogo Jota (£6.5m) had unrivalled routes into the starting line-up, but that might not be the case in 2019/20.
Cutrone gives the Wolves manager a third option to help keep his team fresh as they compete on more fronts this season.
Wolves cannot afford to be complacent this year and Nuno will know how hard his side will have to work even to match the benchmark of 2018/19.
Cutrone represents the third permanent signing of the summer after Jiménez and Leander Dendoncker (£4.5m) had their loan deals converted into long-term contracts at Molineux.
FPL managers will be keen to understand how he fits into Nuno's plans.
Is he good enough to make an immediate impact? More importantly, how will his presence affect Jota and Jiménez's viability in FPL?
The history and statistics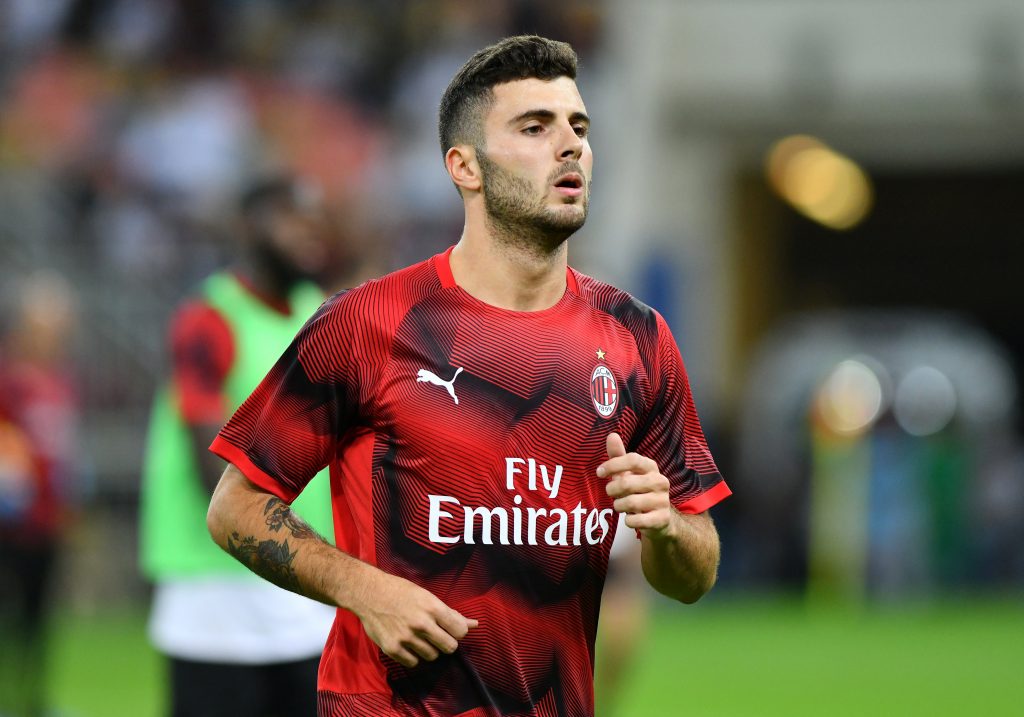 Growing up in Italy, AC Milan were responsible for harnessing Cutrone's nascent career.
He was associated with them from the age of nine when he joined their renowned academy, famous for producing the likes of Paolo Maldini, Franco Baresi and Demetrio Albertini.
It was from there that Cutrone also began representing Italy at almost every level from the Under-15 team onwards.
He didn't have to wait long after his first senior appearance in 2016/17 for his breakthrough as the forward became a regular the following season.
Throughout 2017/18 Cutrone scored 18 competitive goals and registered five assists in 46 games in all competitions.
Aged just 19 at the time, this was an amazing feat for the forward as he topped the club's scoring charts that season.
It was not long after this that his former coach praised the "venom inside of him" in reference to his lethal instincts.
However, despite AC Milan improving their league position in 2018/19, Cutrone seemed to lose his scoring touch somewhat, finding the back of the net just three times in Serie A.
In total, his goal-tally in all competitions halved as he scored just nine times across league, cup and the continent.
Admittedly, the most recent campaign featured considerably more substitute appearances for Cutrone (22 up from 11).
However, as a young player, there is still plenty of room for improvement and there were still encouraging signs last season.
Cutrone spent the bulk of 2018/19 deployed as a bonafide centre forward as opposed to being shifted to the flanks or in a deeper role.
By the end of his tenure with AC Milan, Cutrone's strike rate in Serie A saw him score in just 21% of matches.
However, his league exploits don't tell the whole story as he demonstrated a talent for goal-scoring both in European competition and right through Italy's national youth groups.
With 10 goals in 18 club matches on the continent, he managed 0.6 per game.
Meanwhile, 32 in 72 youth internationals averages out at 0.4 goals per game.
So there's no question that Cutrone has a clinical touch and Wolves will be looking to cultivate that.
"We have a strong philosophy under the leadership of Nuno of bringing in the right type of people and developing young talent while staying humble and grounded as individuals, and we feel Patrick perfectly fits into our philosophy" – Kevin Thelwell, Wolves sporting director
Comparisons
| | | | | |
| --- | --- | --- | --- | --- |
| 2018-19 | Mins per shot | Mins per shot in the box | Mins per shot on target | Mins per key pass |
| Raúl Jiménez | 28.1 | 35.5 | 94.6 | 74.3 |
| Diogo Jota | 40.8 | 48.3 | 98.7 | 87.7 |
| Patrick Cutrone | 42.3 | 62.5 | 102.7 | 68.5 |
Cutrone's arrival could potentially reduce the minutes of Jiménez and Jota but we will wait to see what specific impact he could have.
Wolves' prolific forwards scored 27 goals collectively in all competitions for Wolves last season and given Nuno's system, it is highly unlikely that all three forwards will start together come Gameweek 1.
Last season, among forwards priced at £9.0m or less, Jiménez played the second most amount of minutes and was joint third on goals scored (13).
You could argue that it would be counter-intuitive for Nuno to undermine the Mexican international by radically reducing his minutes, even if a new signing has joined the squad.
Jota made fewer starts and played fewer minutes than Jiménez yet still registered an attacking return for every 169 minutes played.
In fact, he outscored his forward colleague in his last 20 starts of 2018/19 (16 attacking returns to 14).
That purple patch came after Jota was shifted into the front-two of a 3-5-2 alongside Jiménez, but he did spend the first 14 Gameweeks used either as a substitute or on the flanks of Wolves' 3-4-3 formation.
This versatility is also evident with his Premier League heat map from last season, which shows the kind of impact he made and in turn his importance to Wolves.
More importantly, it could also count against Jota and make him the most likely to change his role if Nuno was keen on changing the system to use Cutrone in the team.
Although, as we've already seen, the new signing is also capable of playing in a number of different attacking positions.
As for comparisons with Jiménez, it must be said that the Mexican was not exactly a prolific goal-scorer before arriving at Wolves.
With the exception of his time in Mexico, he struggled to score in Europe with 18 goals in 80 games (a strike rate of 23%) in Portugal's top-flight and that was during his mid-20s.
Compare that tally to Cutrone's 13 Serie A goals in 63 games (21%) and you will see two similar strike rates. The only difference is that the Italian is substantially younger and has yet to reach his peak.
If Jiménez was able to score more goals under the tutelage of Nuno in the Premier, then there's no reason why Cutrone could not enjoy a similar transition and rediscover his 2017/18 form at Wolves.
Prospects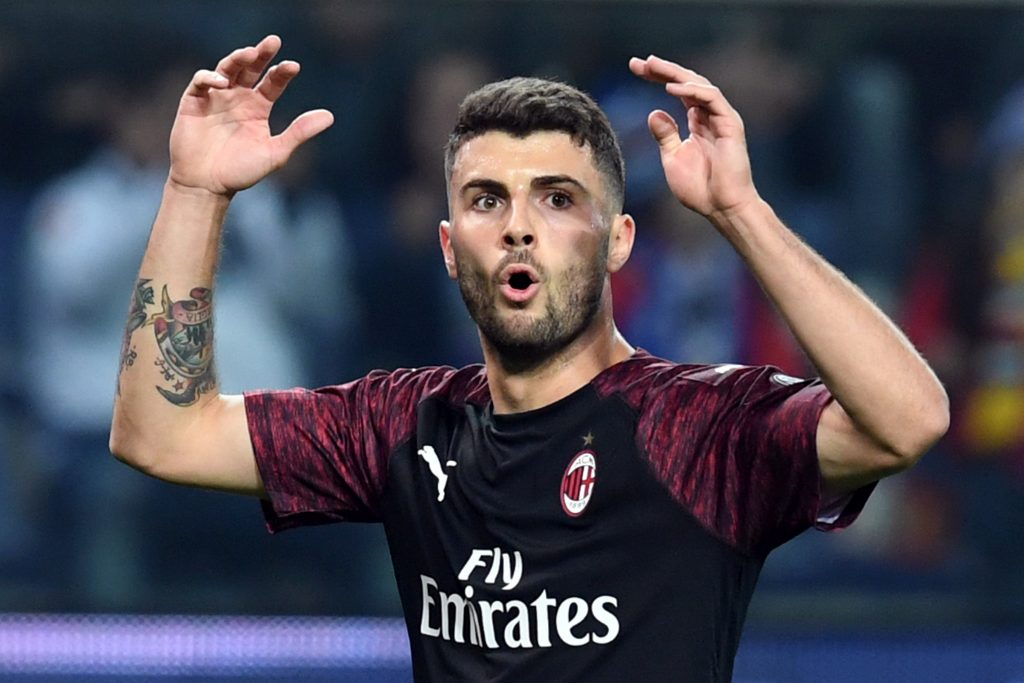 As much as Cutrone could pose an FPL threat to Jota and Jiménez, it is fair to say that he's unlikely to get immediate starts in the Premier League.
It would probably take a serious injury to one of Wolves' current first-choice pair for Cutrone to get thrown into the deep end straight away.
As things stand, Jiménez is a little doubtful of featuring in Gameweek 1 after sustaining a foot injury in the Europa League second qualifying round second leg win at Crusaders.
However, the local press seems confident the Mexican's knock is not too worrying at this stage.
Furthermore, Morgan Gibbs-White (£5.0m) has enjoyed most of pre-season in the centre-forward role alongside Jota in light of Jiménez's commitments with Mexico and is probably in better shape to start there in Gameweek 1 if needed.
Generally, Nuno had a good thing going last season and was reticent to disturbed a settled side unless forced into changes.
However, we should consider that the circumstances have changed for Wolves, with European football now on the scene.
The inevitable fatigue from Thursday night travelling may force Nuno into more rotation than we were used to in 2018/19.
I would not be surprised if Cutrone starts the Europa League matches (if and when Wolves reach the group stages) with Jota and Jiménez maintaining their regular berths in the Premier League.
Of course, Cutrone didn't make the bench on Thursday but I have no doubt that he will be used in the Europa League eventually, especially with his proven track record in this competition.
In my estimation, Cutrone is definitely one to watch but he would need to do amazingly well, or get lucky with injuries to break into the Premier League side straight away.
For now, he could be the ideal super-sub which would, of course, render him a little ineffective as an FPL option at first.
Without diminishing his viability, Cutrone is the ideal under-study, rather than rival, to Jiménez. But I have no doubt that he will play a key role in Nuno's plans for the future, once he has adjusted to the pace of England's top flight.
"The club really wanted me and being able to play in the Premier League for Wolves is fantastic" – Patrick Cutrone