A little over 24 hours ago, Mauricio Pochettino was still in the managerial hotseat at Tottenham Hotspur.
The long-serving Spurs boss has since been dismissed and replaced by Jose Mourinho, who is back in the Premier League after an 11-month absence.
The former Chelsea and Manchester United head coach has signed a contract with the Lilywhites that runs until the end of the 2022/23 season, with the move to north London being his fourth separate stint in the English top flight.
Speaking upon his appointment, Mourinho said:
I am excited to be joining a club with such a great heritage and such passionate supporters. The quality in both the squad and the academy excites me. Working with these players is what has attracted me.

I really like this squad. Of course, I'm not going to say names, I'm not going to tell you individuals because this is completely against my concept of what a team has to be, but I like a lot the ability of the squad.
Spurs' chairman, Daniel Levy, added:
In Jose, we have one of the most successful managers in football. He has a wealth of experience, can inspire teams and is a great tactician. He has won honours at every club he has coached. We believe he will bring energy and belief to the dressing room.
From the tiresome post-match gripes to the "guarantee" of trophies (he has won at least two leagues or cups in each of his last six jobs), we're already well aware of what Mourinho has the potential to deliver on his return to English football.
For us Fantasy managers, our interest centres on what effect Mourinho can have on a spluttering Spurs squad.
Spurs in 2019/20 So Far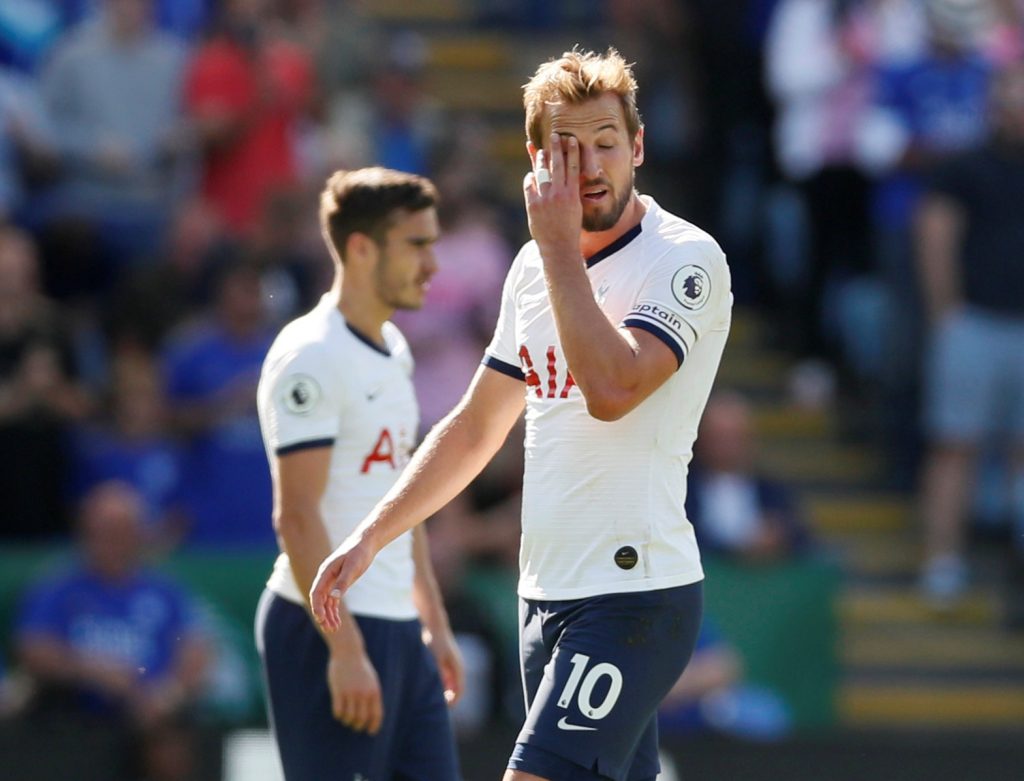 Sitting in 14th place in the Premier League and winless in five top-flight games, Spurs have ceased to become the attractive proposition to Fantasy managers that they once were.
Harry Kane (£10.8m) is the only Spurs player who can boast a double-digit ownership at present but, to put that in context, he is still the lowest-owned FPL asset in the £10.0m+ price bracket.
Not one Spurs player was owned by more than 10% of the top 10,000 Fantasy managers at the point of the Gameweek 12 deadline.
While the Lilywhites are still a respectable fifth for goals scored in the Premier League, they trail Manchester City, Leicester City, Chelsea and Liverpool by some distance and have scored on only four occasions in the last five Gameweeks.
On the underlying stats front, Spurs are ranked a lowly 16th for shots in the box and 17th for big chances created.
The picture is even worse at the back, with no team having kept fewer clean sheets (one) than Pochettino's former charges in 2019/20.
Only Norwich City have allowed more shots on target.
Mourinho – The History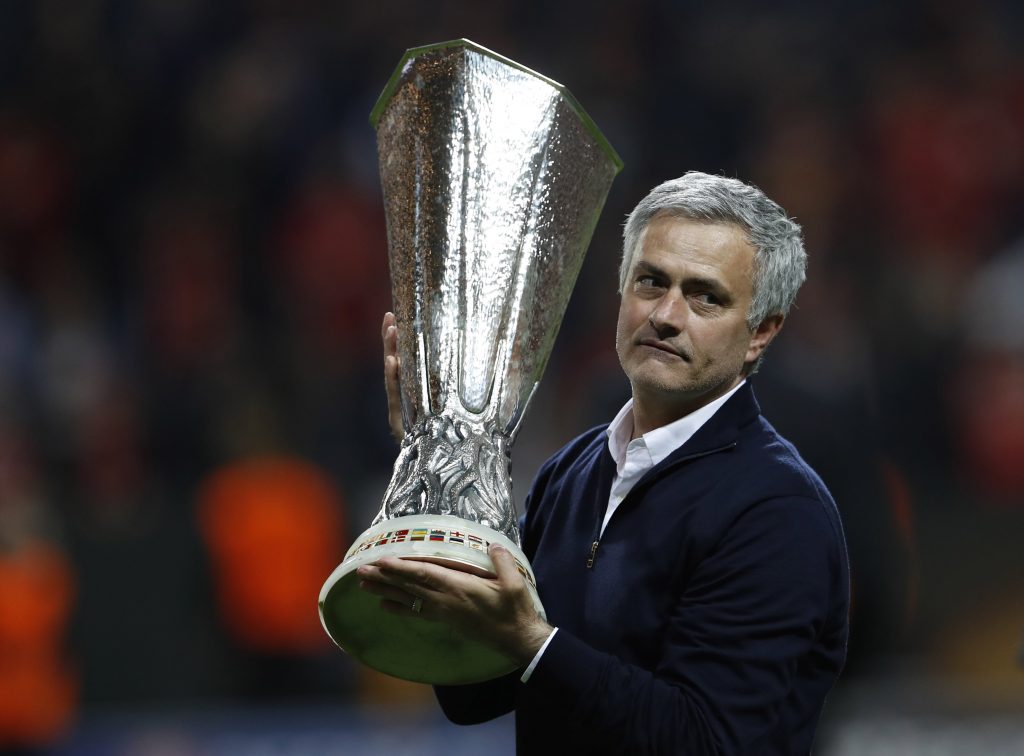 Ever since his appointment as Porto manager in January 2002, Mourinho has won trophies.
His two-and-a-half-year spell with the Portuguese side ended with back-to-back domestic titles, a UEFA Cup success and a UEFA Champions League win in 2004.
Joining Chelsea soon after, the "Special One" secured the Blues' first Premier League crown for 50 years and then delivered the title again the following year, with three domestic cups thrown in for good measure during his first stint in west London.
Departing Stamford Bridge early on in the 2007/08 season, Mourinho returned to management the following summer with a successful two-year spell in Milan, securing back-to-back league titles and a Champions League crown with Inter.
Tasked with breaking up Barcelona's dominance in Spain, Mourinho was appointed Real Madrid manager in May 2010 but left with only one La Liga title and a Copa del Rey crown to show for his three years in the Spanish capital.
A return to Chelsea in June 2013 peaked with a Premier League and League Cup double in 2014/15 before he was again axed in December 2015.
Two and a half years at Manchester United rounded off his managerial career before this week, with Mourinho adding an EFL Cup and a Europa League to his list of honours in 2016/17.
All of that paints a pretty picture of Mourinho the manager but there are obvious disclaimers.
The new Spurs boss was cursed by "Third Season Syndrome" in his three previous spells in England, with his two most-recent stints ending at almost exactly the same points (mid-December of his third season in charge) and his last full campaign (2006/07) in his first spell at Chelsea being beset by off-the-field problems.
Then there are the ego and personality issues: from Frank Arnesen to Cristiano Ronaldo, Mourinho has clashed (or reportedly clashed) with a number of high-profile figures at several of his sides.
A nomadic figure of sorts, Mourinho's tendency to move around and apparent unwillingness to develop youth players has also led to criticisms that he's yet to build a lasting legacy at any of his clubs.
However, the new Spurs head coach said today:
There is not one manager in the world who does not like to play young players and help young players to evolve, there is not one.

The problem is sometimes you get into clubs and the work that is below you is not good enough to produce these players, but when you have them, the managers are always happy to develop these players, so I look to our history and you see that the Academy is always giving the talent the first team needs. Of course, I also look forward to work with that profile.
Mourinho – The Tactics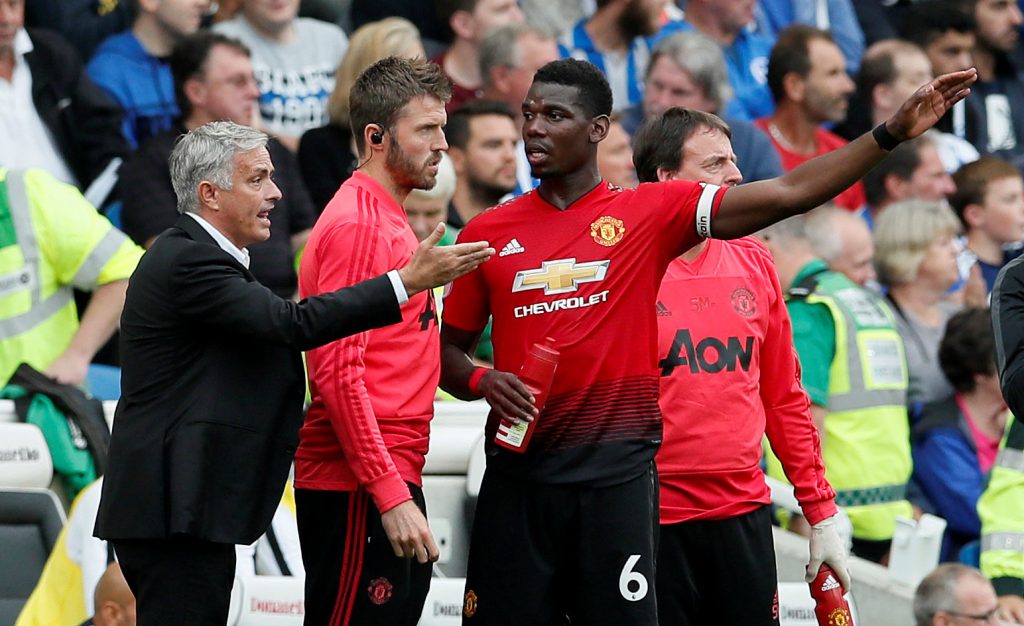 Operating mostly in a 4-4-2 diamond at Porto, Mourinho became famous for his 4-3-3 during his first spell at Chelsea – a system that, of course, gave rise to the 'Makelele role'.
Those two formations continued to be Mourinho's go-to set-ups throughout his time at Stamford Bridge and then at Inter, with a 4-2-3-1 quickly introduced in Milan.
The move to the Bernabeu continued the tactical evolution, with that 4-2-3-1 shape almost exclusively used by the Portuguese boss.
The formation was also one he generally preferred during his second stint in west London and then in Manchester, although there were dalliances with the 4-3-3 and a wing-back system during his tenure at Old Trafford.
Pragmatic is a word that is often tossed in Mourinho's direction regarding his managerial approach; negative is another.
Deep-lying defences, counter-attacks and quick transitions have been a feature of his sides' play in the past although our short-term memories are perhaps blighted by some dire, pedestrian performances during his time in Manchester.
As Michael Cox points out in an article for The Athletic today, number tens have traditionally shone under Mourinho – be it Deco at Porto or Mesut Ozil at Real.
Speaking in 2015, Mourinho said:
For me, a No. 10 does a lot of things, with the ball and without the ball.

So for me, No. 10 is a very special player in my team, when I play with a No10, which in Chelsea in the last period we are doing. In a system of two midfield players and a No. 10, I demand a lot from a No. 10. Every position is important, but it is an important position.

I like a No. 10 to score goals. I like a No. 10 to get in the box. I like a No. 10 to score goals like Oscar against Maccabi Tel Aviv. A No. 10 for me is a No. 8-and-a-half when the team loses the ball and a No. 9-and-a-half when the team has the ball.
Could we perhaps see the re-emergence of Dele Alli (£8.4m) as a viable Fantasy asset, then, after a period of dormancy?
Cox also points out that Mourinho likes his strikers to, well, strike.
Out-and-out centre-forwards such as Didier Drogba and Diego Costa flourished during their time under the erstwhile Chelsea boss, which could well have positive ramifications for Kane as a Fantasy asset, given the concerns about his more deeper role under Pochettino.
Hard-working, up-and-down wingers have often been a feature of Mourinho sides, too, which seems ideally suited to Son Heung-min's (£9.6m) skillset.
Mourinho's resistance to playing two strikers in the past decade may mean that we Fantasy managers won't be able to enjoy Son as an "out of position" forward, however, unless there is a revisiting of the 4-4-2 diamond that Pochettino had a tendency to deploy.
The former United manager's constant run-ins with Luke Shaw were a reminder that Mourinho likes his full-backs to be disciplined and defensively sound, too, which might be an issue at Spurs in the short term given the dearth of options available at present – particularly at right-back.
"Defence first" is unquestionably Mourinho's mantra – as we'll discuss below.
Mourinho's Teams – The Underlying Stats
Looking back through our Members Area data (which stretches back to 2011/12), Mourinho's Chelsea and United sides ranked as follows for several key underlying stats (we have only included full-season numbers).
In terms of the defensive stats, a rank of '1st' means the tightest defence (i.e. fewest shots conceded, most clean sheets etc).
Chelsea: 2013/14
Attacking
| | | | | |
| --- | --- | --- | --- | --- |
| Goals | Shots | Shots in the box | Shots on target | Big chances |
| 3rd (71) | 1st (692) | 2nd (376) | 3rd (222) | 5th (79) |
Defensive
| | | | | | |
| --- | --- | --- | --- | --- | --- |
| Goals conceded | Shots conceded | Shots in the box conceded | Shots on target conceded | Big chances conceded | Clean sheets |
| 1st (27) | 3rd (393) | 2nd (207) | 1st (120) | 1st (33) | 1st (18) |
Chelsea: 2014/15
Attacking
| | | | | |
| --- | --- | --- | --- | --- |
| Goals | Shots | Shots in the box | Shots on target | Big chances |
| 2nd (73) | 4th (564) | 3rd (334) | 3rd (205) | 3rd (86) |
Defensive
| | | | | | |
| --- | --- | --- | --- | --- | --- |
| Goals conceded | Shots conceded | Shots in the box conceded | Shots on target conceded | Big chances conceded | Clean sheets |
| 1st (32) | 5th (415) | 1st (208) | 2nd (121) | 1st (35) | 1st (17) |
Manchester United: 2016/17
Attacking
| | | | | |
| --- | --- | --- | --- | --- |
| Goals | Shots | Shots in the box | Shots on target | Big chances |
| 8th (54) | 4th (591) | 6th (343) | 4th (208) | =4th (76) |
Defensive
| | | | | | |
| --- | --- | --- | --- | --- | --- |
| Goals conceded | Shots conceded | Shots in the box conceded | Shots on target conceded | Big chances conceded | Clean sheets |
| 2nd (29) | 5th (361) | 4th (192) | 4th (113) | 1st (32) | =1st (17) |
Manchester United: 2017/18
Attacking
| | | | | |
| --- | --- | --- | --- | --- |
| Goals | Shots | Shots in the box | Shots on target | Big chances |
| 5th (68) | 6th (512) | 7th (299) | 6th (173) | 6th (78) |
Defensive
| | | | | | |
| --- | --- | --- | --- | --- | --- |
| Goals conceded | Shots conceded | Shots in the box conceded | Shots on target conceded | Big chances conceded | Clean sheets |
| 2nd (28) | 7th (436) | 5th (264) | 5th (144) | 6th= (57) | 1st (19) |
---
A recurring theme in the tables above is that Mourinho's sides, unsurprisingly, rank better for defensive stats than at the other end of the pitch.
In each of his four full seasons in charge of Chelsea or United in the current decade, a Mourinho team has ranked first or second for goals conceded and clean sheets registered.
Indeed, no other Premier League side could better a Mourinho-led team for clean sheets in the four campaigns scrutinised above, with a minimum of 17 shut-outs recorded in each of them.
There was a scarcity of big chances conceded, too, at least until 2017/18 – the early-season loss of key centre-half Eric Bailly to injury and the alarming dip in form from defensive midfielder Nemanja Matic perhaps mitigating factors there.
The attacking figures aren't awful but Chelsea or United almost never topped the underlying stats tables, with even the Blues' title-winning campaign of 2014/15 seeing them ranked only fourth for shots and third for big chances.
Final Thoughts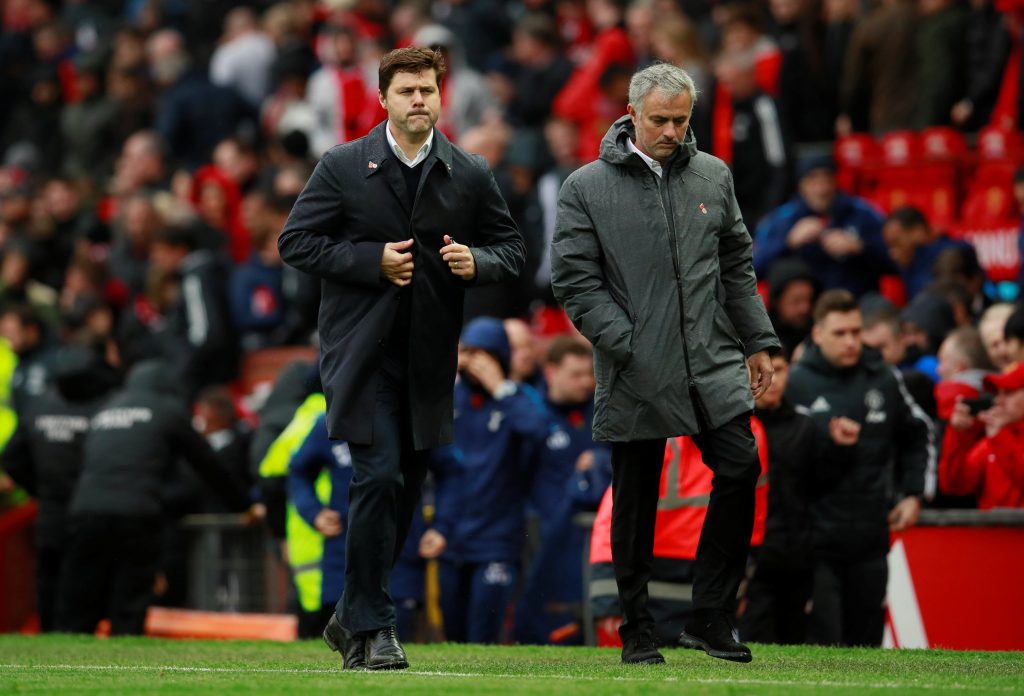 This is almost unchartered territory for Mourinho: the "Special One" hasn't experienced a mid-season appointment in almost 18 years.
With Bobby Robson's one-time right-hand man not having a full pre-season to impart his ideas or indeed a transfer window with which to recruit players of his liking, we might have to be modest in our expectations of the new Spurs boss.
That said, the "new manager bounce" – something Lateriser12 raised in a Hot Topic today – is always something to watch out for (see what happened when there was a managerial change at Old Trafford last season) and, quite frankly, it is difficult to imagine the Lilywhites sinking any deeper than they are now.
Mourinho's track record for player bust-ups doesn't sit easily, particularly as he has to immediately find a way of dealing with four contract rebels at Spurs: Christian Eriksen (£8.7m), Danny Rose (£5.4m), Toby Alderweireld (£5.4m) and Jan Vertonghen (£5.2m).
If he can get the Belgian duo on side (experienced defenders very much being Mourinho's favourite type), then that might be the first stepping stone in shoring up what has been a leaky backline this season.
Budget goalkeeper Paulo Gazzaniga (£4.5m) may look even more inviting an option to Fantasy managers if the Lilywhites plug the holes in defence.
Further forward, we await the effect that Mourinho has on the likes of Son, Alli, Eriksen and Kane.
While the team stats above point towards a defence-first approach, it may be that Kane and Alli are better suited to Mourinho's model than they were to the latter-day Pochettino set-up.
The sheer volume of players available to the former Chelsea boss in the middle of the park is perhaps reason enough to hold fire for now, while those Fantasy managers with more cut-price frontlines will see little reason to reshuffle their pack to fit Kane in just yet.
Saturday's meeting with an out-of-sorts West Ham side will hopefully be a good gauge, with there being some decent Spurs fixtures to tap into beyond that point should the signs be positive.
Nominated for 'Best in Fantasy Football – Editorial' at the Football Content Awards 2020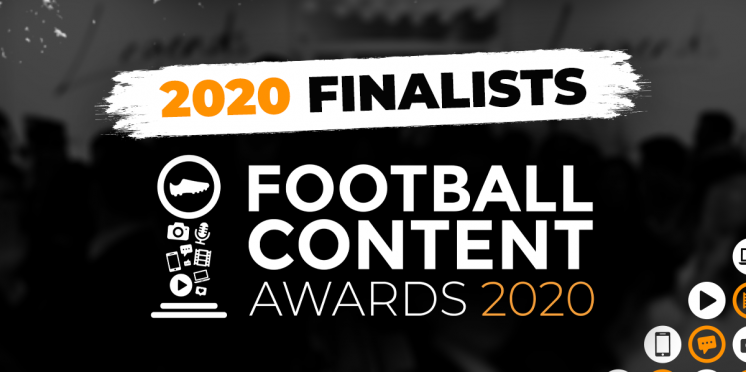 VOTE FOR FANTASY FOOTBALL SCOUT BY
CLICKING HERE.
Become a Member and access our data

Full-year memberships are now available for the price of £17.50, which will give subscribers access to the end of 2019/20 and the whole of 2020/21. Monthly subscriptions also cost just £2.99.
Join now to get the following:
Plot your transfer strategies using the fully interactive Season Ticker.
Get projections for every Premier League player provided by the Rate My Team statistical model.
Use Rate My Team throughout the season to guide your selections and transfers.
Get access to over 150+ exclusive members articles over the season.
Analyse our OPTA-powered statistic tables specifically tailored for Fantasy Football Managers.
Use our exclusive tool to build custom stats tables from over 100 OPTA player and team stats.
Enjoy our brand NEW Flat-Track Bully feature which introduces an opposition filter to your tables.
View heatmaps and expected goals data for every player.
Use our powerful comparison tool to analyse players head-to-head.
ALREADY A USER? CLICK HERE TO UPGRADE YOUR FREE ACCOUNT
NEW TO SCOUT? CLICK HERE TO START A MEMBERSHIP ACCOUNT