Sam Bonfield has gone from strength to strength since starting the FPLFamily Twitter account and YouTube channel with her husband, Lee.
Now onboard with Fantasy Football Scout and a regular on both the Official FPL Show and Official FPL Podcast, she shares her secrets to success as an FPL content creator as part of our Scout Academy series.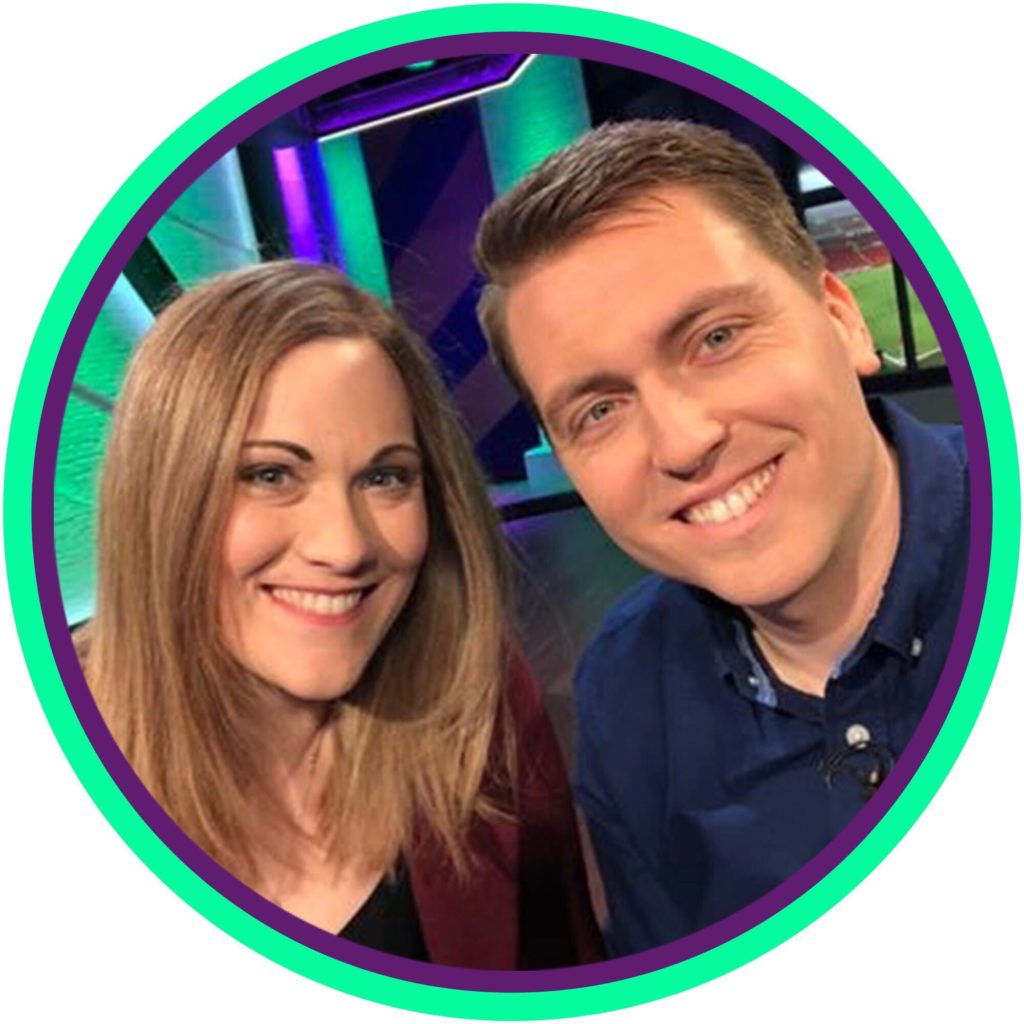 ---
Background
When we decided to set up the FPLFamily YouTube channel and Twitter account, it was for fun. It was never something that we imagined would turn in to a business and definitely not something that we ever thought would give us the opportunity to work alongside the Premier League.
The FPLFamily started very small. Lee ran our Twitter account and we produced weekly videos which discussed our Gameweek thoughts and plans, as well as reflecting on previous Gameweeks on our YouTube channel. We then decided to branch out into other forms of social media, setting up our Instagram and Facebook accounts.
Running the YouTube channel at this stage was difficult, as neither Lee or I had any real experience with managing a YouTube channel or editing and so it was definitely a huge learning curve for us both.
In fact, editing the videos took hours longer than actually recording them. It was this that led us to make the move to live streams over long pre-recorded videos.
Making the way we produce our content work for us has led to them being of far better quality and more interesting to watch, too. We now make some pre-recorded video content again with our new 'FPLFamily X' series, which is made with another member of the community, however, these don't take the level of editing needed for our bi-weekly content prior to the move to live streams.
We have also grown our offerings over the course of the last few seasons, with Instareactions on match-days (these are our thoughts on the game in roughly a minute straight after the end of the game) as well as Instagram Lives at different points during the season and our weekly Ohana podcasts which are exclusively available to our Patreons every Friday.
The Premier League
We first started writing for the Premier League in an official way three seasons ago. They asked us to join their panel of pundits to talk about certain topics each week. That grew when they asked us to shoot a couple of videos for them. We recorded a promo video on the Draft version of the game as well as a couple of special opening of the game and Christmas videos over the last few seasons.
The FPL Show
Having played FPL for over 20 years between us, both Lee and I regularly watched the FPL Show with Jules Breach, James Richardson and Mark Sutherns on the Official FPL app.
When Mark decided not to appear on the FPL Show for the 2018/19 season, we were asked to go and do one episode. We never expected this to be anything more than a one-off appearance.
Going to shoot that first FPL Show was a surreal experience for us. FPL was, at this stage, only a hobby that we had decided to commit more time to so arriving at a proper studio with a green room and a hair and makeup artist was so far out of our normal lives!
We sat in the Green Room watched the draw for that season's Champions League alongside Robbie Savage and Steve Sidwell, discussing how Spurs were going to get any points in that group playing Barcelona, Inter Milan and PSG Eindhoven. At that point, we didn't think FPL could ever get better than that.
Going into the studio that first time was both exhilarating and terrifying. Although we live stream every Sunday, it's from the comfort of our little home studio (which is also our office!) and so a formal studio with two 'celebrities' of the game, a floor manager and multiple cameras felt so far out of our comfort zone.
The shows at that point were only half an hour long and that half an hour felt like it was over in the blink of an eye. We were so thrilled when the producer asked as to come back and at that stage, it was once a month.
That has since grown and we now appear on the show a couple of times each month. We have been lucky enough to meet some of our football icons when we have been in the studio and even appeared on the FPL Show with one of the best ever FPL defenders in Joleon Lescott.
The show was lengthened to 45 minutes for the start over the 2019/20 season and then lengthened again during Project Restart to the hour-long programme it is now. Things have changed as a result of the global pandemic so there is now no moving around the studio and the layout is different however everything else is still as it was during the early part of the season.
During Project Restart, the Premier League also showed the FPL Show live on their YouTube channel which was great as it meant on the shows that Lee and I appeared separately, we were able to watch it live. Our first appearance on the FPL Show for the 2020/21 season will be on Thursday 21 September.
FPLFYI
During the off-season prior to the 2019/20 campaign, we were contacted and asked to go for a screen test for a new FPL programme to go out on YouTube. At the time we didn't know that this was for the Premier League. We went for a couple of different screen tests and at the final one met James Alcott and Rambo, who would go on to be the hosts of FPLFYI which went out during the 2019/20 season over on the Premier League's YouTube channel.
Filming FYI had a very different feel to the FPLShow. The studio itself was much smaller and the different sections of the shows had very different feels, although this was fundamental as a result of the different audiences the shows attracted. FPLFYI paused filming as a result of the global pandemic and became FYI which still hosted a five-minute section on FPL which we recorded with James and Rambo remotely.
The Official FPL Podcast
Primarily the FPLFamily is video-based but when the Premier League asked if we would like to be their experts, alongside Geoff Dance, for the Official Podcast with James Richardson at the start of the 2019/20 season, we were really excited.
We have our own Ohana podcasts but recording the official one took our love of podding to a whole new level. The recording studios are such different places to the studios of the official shows. Working alongside James (or Kelly Sutherns) depending who was hosting the shows was excellent. It was fascinating to meet other members of the football arena who play FPL for fun. The likes of Sam Parkin, Julien Laurens and Adrian Clarke to name just a few offer such interesting insight because of their knowledge of football and their regular attendance (pre-COVID restrictions) at the matches means that their insight is invaluable to me from an FPL stance.
As recording studios are incredibly small places, during the pandemic the recordings have been happening remotely. At first, this was something that I found really strange as I was always conscious of talking over someone else, however, we soon found our stride especially having worked with this pundits for the season face-to-face up until that point. We are really looking forward to restarting recordings on this season's pod in the next week or two.
Developing a Platform
The Premier League have been amazing at giving us a whole new platform for the FPLFamily in terms of their involvement with us in a variety of different aspects of their game from the podcast, to the shows as well as writing in their expert panel.
The Premier League are one of the most inclusive groups of people I have ever worked with, actively looking to broaden the pool of creators that they work alongside and engaging with the community on social media – especially in regard to Twitter and retweeting work that the community are doing on their own networks regarding the game.
We worked hard on growing the FPLFamily and were lucky that the Premier League gave us an opportunity to work with them. The biggest learning point I have learnt from working with amazing organisations like the Premier League and indeed Fantasy Football Scout is to always take and make the most of the opportunities which present themselves – you never know where they will lead or what further doors they will open.
One thing that I have learnt from this is that every month the FPLFamily seems to grow and change – we have different opportunities, we make changes or we develop our content. At first, this felt really nerve-racking to change something that was working. However, changing and developing only continues to make doing this job all the more interesting and exciting.