In the Scout Squad, our in-house panelists attempt to pick out the best Fantasy Premier League (FPL) options for Gameweek 12.
The selections go a long way to forming the final Scout Picks, which will arrive ahead of Saturday's deadline.
Seven players are given unanimous support this week, with four others getting three votes, and many of these assets will feature in our glorified 'Free Hit' XI on Friday.
Our team of Sam, Marc, Tom and Neale have each been explaining their notable inclusions and omissions in the article below.
MORE ABOUT THE SCOUT SQUAD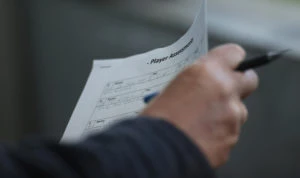 The focus is only on the upcoming Gameweek with the Scout Squad, so there's no medium-term planning involved.
The players who get the most votes are much more likely to make the Scout Picks, although the final XI can't exceed £83.0m. Occasionally, therefore, cheaper alternatives have to be found.
Each of our writers must meet the following requirements for this feature:
At least one sub-£5.0m goalkeeper
At least one sub-£5.0m defender
At least one sub-£6.0m midfielder
At least one sub-£7.0m forward
No more than three players from the same club
SCOUT SQUAD: BEST FPL PLAYERS FOR GAMEWEEK 12