Our refresh of the Watchlist rankings, offering player recommendations over this season's remaining five Gameweeks, is rolled out once again this lunchtime. The upcoming double Gameweeks play a major part in our assessment, as Fantasy managers look to take advantage of those sides with extra fixtures in their remaining schedules. The rankings are listed in the sidebar on your right – read on for the reasoning behind them:
The Defence
There's minimal movement now in the defensive rankings as the double Gameweeks have a major influence. With seven matches still remaining in the final five rounds of fixtures, City pair Joe Hart and Pablo Zabaleta retain their lofty positions – trips to Liverpool and Everton are the only potential stumbling blocks as Manuel Pellegrini's side travel to Palace and play at the Etihad four times (SUN, WBA, AVL, WHM). Such a schedule bodes well for a defence that has conceded just twice in the last seven.
Having produced three clean sheets in four, Palace's Julian Speroni and Joel Wardapproach their double Gameweek in fine form. A home clash with Villa looks the best option for Tony Pulis' budget backline this week, with a trip to Everton likely to pose problems – the Eagles still have games against West Ham and Fulham to follow, though owners will surely bench them for upcoming visits of City and Liverpool.
With two doubles still to play, Sunderland's cut-price pair Vito Mannone and Marcos Alonso remain in our thinking in spite of a run which has harvested a single shut-out in the last seven. Mannone's save points keep him ticking over regardless of opponent, whilst Alonso's shift to a wing-back berth elevates him as an out of position prospect – he gets the nod over Phil Bardsley, who is one caution away from a two-match ban. Whilst the next two Gameweeks are likely to find defensive returns hard to come by, the Black Cats play host to Cardiff, West Brom and Swansea over the final three rounds of matches.
The goal threat of Liverpool's Martin Skrtel and Cardiff's Steven Caulker keeps them bubbling under. Skrtel has struck six times and still has Norwich, Palace and Newcastle to balance a couple of tricky home games against City and Chelsea, whilst Caulker is mainly in our thoughts for his threat in the box. The Bluebirds' summer signing has netted on five occasions and resultantly picked up 19 bonus points – having conceded 12 times in the last three, Ole Gunnar Solskjaer's side have been diabolical at the back and seem incapable of keeping out any opponent.
Stoke's remaining five fixtures could prove profitable for Asmir Begovic and Ryan Shawcross. The Potters have conceded once in their last three at the Britannia and have a trio of home games (NEW, TOT, FUL) still remaining, whilst trips to Cardiff and West Brom could also help Mark Hughes' side reel in the defensive returns.
At just 4.6, Tottenham's Younes Kaboul has the fixtures to maintain the form which helped the centre-back pick up an assist last Monday. Spurs still have West Brom, Fulham, Stoke, West Ham and Villa remaining, though with a single clean sheet in seven, Kaboul remains relatively low in this week's refresh, in spite of such a favourable schedule.
Midfield
David Silva and Yaya Toure lead the way in light of City's remaining seven matches. The latter drops just slightly for a couple of reasons – Manuel Pellegrini confirmed he picked up a knock last weekend (though he's expected to recover in time for Sunday's trip to Anfield) whilst the likely return of Sergio Aguero will mean Toure drops to second in line for penalty duties; a factor worth considering, given that six of his 18 strikes have arrived via the spot. Silva's run of two goals, three assists and eight bonus points in his last five appearances highlights his step up in form, despite his manager's admission that the Spaniard is sitting out training sessions with an ongoing ankle complaint.
Christian Eriksen's fine form delivered another bumper points haul on Monday evening. The Dane has now delivered 18 and 15 points in his last three appearances and with Tim Sherwood looking to finish the season on a high before potentially being shown the door, Eriksen has the above-mentioned fixtures to flourish, with a price of 6.6 and ownership still under 5%.
Palace's Jason Puncheon is in fine form ahead of his double Gameweek. The winger fired a brace against struggling Cardiff last weekend and, priced at just 5.0, is also first in line for spot-kicks if Glenn Murray isn't on the pitch. Ross Barkley is similarly priced for Everton's upcoming pair of matches against Sunderland and Palace. At 5.2, he's cheaper than Toffees team-mate Kevin Mirallas (7.6) – Roberto Martinez' rotation in the attacking midfield areas continues to frustrate, though the duo have still managed to pick up the points regardless, with 24 and 23 points respectively over the last four fixtures.
Adam Johnson remains Sunderland's chief threat for their final seven fixtures. Gus Poyet's side are slipping closer to the relegation trap door, though Johnson still has the potential to deliver – he's scored seven and assisted three of their 14 goals since January 1 and at 6.5, with an 8% ownership, is still very budget-friendly.
Southampton's Adam Lallana has Cardiff, Villa and Swansea in the next four to keep his points haul ticking over, having delivered two goals and an assist in the last three. Arsenal's fit-again Aaron Ramsey is also on the radar. Returning to action as a sub in last week's loss at Everton, the Welshman is available for just 6.9 and still has home games against West Ham, Newcastle and West Brom, supplemented by trips to Hull and Norwich on his schedule, as the Gunners look to clinch fourth spot.
Eden Hazard takes a tumble after picking up a calf problem in last night's win over PSG. Chelsea have four very favourable fixtures in the final five Gameweeks – Swansea, Sunderland, Norwich and Cardiff – but if he is indeed ruled out, a mass exodus looks on the cards for the 39%-owned Belgian.
His former team-mate Juan Mata has a blank this weekend but, having served up 31 points over the last two, he comes into contention with one eye on United's schedule from Gameweek 36, which hands them three plum home games (NOR, SUN, HUL) to maintain their recent upturn in form.
Forwards
With an average of 9.8 points per game, Luis Suarez is an immovable object at the summit, though Daniel Sturridge slips out of the top three. The latter has notched just twice in his last six now and with games against City and Chelsea in the next three, those who have doubled up on the duo are reconsidering their options – as the least explosive of the two, Sturridge has already been sold by over 37,000 this week.
Romelu Lukaku's double Gameweek 34 elevates the Everton forward into second. With start guaranteed, the big Belgian has served up four goals and a pair of assists since returning from injury and looks the safest route into Roberto Martinez' in-form attack.
With two doubles still to follow, Edin Dzeko and Sergio Aguero are also high up in this week's refresh. The 7.2-priced Bosnian has notched four times in his last four appearances and, given his impressive form, he could retain his starting berth regardless of Aguero's availability, with Manuel Pellegrini perhaps shifting back to a two-man frontline to accommodate both. The Argentine is expected back from injury this weekend – Manuel Pellegrini's Friday lunchtime press conference is eagerly anticipated- and, if passed fit, will surely earn an almighty bandwagon, with a mere 7% ownership highlighting his differential appeal. Bearing in mind City still have plenty of fixtures to follow, though, it remains to be seen just how cautious Pellegrini will be with his star striker's game time.
After bagging a brace upon his return from injury against Sunderland, Emmanuel Adebayor comes back into consideration. As mentioned already, Spurs' schedule is very favourable, whilst the Togo international's 7.6 price tag and 4% ownership heighten his undoubted appeal. Rickie Lambert is our Southampton striker of choice, in light of Jay Rodriguez' season-ending injury, whilst Wayne Rooney drops down after missing out against Newcastle through injury last Saturday – he's expected to prove his fitness for tonight's Champions League game against Bayern and will climb in next week's article, once the weekend blank has passed.
Kompany or Zabaleta....money no issue! Would love to have Kolorov if he nailed it at LB but so risky...

Work with me here. KO-LA-ROV. LA, LA, LA, LA.

zabaleta is more attacking but if he gets that yellow card.... (very possible i would say as he would be dealing with suarez, sterling, sturridge)

Diego Forlan: "Luis Suarez few days ago asked me if he should stay at Liverpool. I told him he should think to move to Manchester United"

😯

chelsea man city barca real bayern

anything else is a downgrade

I think you are realy overrating Liverpool. one good season out of the last 5

juventus are playing alone in italy, they have been for years, just milan threatening

atletico has achieved nothing yet even though fair to say they have barca and real

psg is playing alone in france

liverpool have won the champions league a few times and they have fierce competition by chelsea city arsenal man utd over the years

that's not true that juventus are playing alone and juve has won champions league too and has been to the finals about 5-6 times in the last 20 years

just because theres Chelsea and manu in the epl doesn't mean Liverpool is good
look how bad they have been besides this year with starters like Charlie adam, carrol, downing, etc

Forget the Hicks and Gillett era and last season's disciplinary problems. We now have an excellent owner, manager and team and will be returning to the Champions League next season (so Chelsea had better make the most of this season's opportunity!).

Need to strengthen the defence and add back-up players to the squad though.

we'll see if Liverpool are going to come top 4 next year. manu is going to be stronger.
and last summer if you guys sold suarez that would have been the end of Liverpool for another 5 years

I would expect Liverpool to stay in the top four if they can keep Suarez, and he seems very happy here now. IMO he will stay at least as long as Liverpool continue to qualify for the Champions League.

But whether or not they finish in the top four next season, they will be in the Champions League (and United won't, unless by some miracle they manage to win it this time).

It would certainly be more difficult to finish in the top four without Suarez, but not impossible now that we can offer Champions League football again to prospective new signings. United will probably make a stronger challenge for the top four next season, but I would expect Arsenal and Everton to be the teams in most danger of missing out if so.

Some of those might be downgrades too (playing-wise as distinct from money-wise).

No resply on last page.

Chasing a 20 point deficit.

Do this week for the following team:

A) Ade > Aguero, Kolarov > Ward and Hazard > Mirallas for -8
B) Ade > Aguero, Kolarov > Baines and Hazard > anyone under 7.5 (Lallana, Eriksen, Ramsey) for -8

Adrian
Coleman Azpi Ward
Mirallas Yaya Michu Silva
Lukaku (vc) Ade (C) Suarez

xx Delph, Baker, Chester

What do?

And Mirallas?

The team at the bottom is far too confusing. It's a mixture of previous players and the transfers you have suggested.

Deal with Hazard, or Dzeko to Agüero for the free transfer?

Cool. I'm thinking if he survives to 35, that's the time.

Goes to show the 'sheep-herd' hypothesis is so true! Everyone looking to get Aguero in when hes not kicked a ball in yonks and aint match fit.. Might not even start against Sunderland and people are dissecting there teams to get him in.

Its a risk, but whats life without a little risk

That's why I kept Studge and got Nasri instead

Damn it!

Eriksen or Lallana this week?!

lallana home to cardiff is no brainer

wba will fight , cardiff even if they want to have no amunicion (watch for a cardiff win now

Eriksen is good until end of season, if less nailed on. Lallana's fixtures get tougher after about two out.

A) play Terry

or

B) Get Ramsey for a hit and play him ?

Current team:

Ruddy
ZAB // COLMAN // WARD // Cahill
Hazard // Lallana // YAYA
Sturridge // Suarez // LUKAKU

Bench: Davis, Barcuna, Collins, Mutch

What is my best option for GW 34???
A) Sturridge + Mutch > Aguero + Barkley
B) Lallana + Ruddy > Silva + Speroni
C) Hazard + Ruddy > Silva + Howard

if u r not getting kun C

if you are then A

Sturridge + Ruddy > Aguero + Speroni ?

Apologies for the repost but end of last page, you know yourself. I currently have Dzeko, Nasri and Zab but I will be getting Aguero so I have to get rid of one. Which one of the three would you get rid of and who would be the ideal replacement at the same cost?

Current team;
Mannone (Harper)
Distin Sagna Azpi Ward (Olsson)
Silva Mutch Hazard* (Colback) (Mata)
Suarez Sturridge Dzeko

1ft 0.1 ITB

Thoughts on these options for -4pts;
1. Hazard+Sturridge----->Yaya+Lukaku (Sturridge has Norwich next week)
2. Hazard+Sturridge------>Eriksen+Aguero
3. Hazard+Colback-------->Nasri+Eriksen

Messed up my line up before.

Chasing a 20 point deficit. Do this week for the following team:
A) Ade > Aguero, Kolarov > Ward and Hazard > Mirallas for -8
B) Ade > Aguero, Kolarov > Baines and Hazard > anyone under 7.5 (Lallana, Eriksen, Ramsey) for -8

Current team is below:

Adrian
Coleman Azpi Kolarov
Hazard Yaya Michu Silva
Lukaku Ade Suarez

xx Delph Baker Chester

What do?

Gents,

Haz out tonight before he drops ? My midfield is as follows:

Silva, Yaya, Haz, Puncheon, Mutch.

Who do i get ? Nasri with extra game? Don't want Miralles as have three Everton.

Any help appreciated.

Thanks

lads, just came back from a trip, is Hazard out for this gw? if so, who are the likely lads?

Seems majority is thinking of Eriksen/ Lallana/ Nasri/ Mirallas to replace Haz, why less love for Schurrle or Oscar who may directly benefit from Haz being out?

Hazards selling price for me is 10.6 will he go down for me tonight? (Sorry if this is a silly question)

Please rate:
Howard (Gea)
Chambers, Cahill, Demichelis, Zab
Silvia, Mirallas, Henderson
Lukaku (C) Sturrigde, Suarez

Richardson, wilson, Huddlestone

Done 2 ft, but dont mind -4. 4,9 in bank
Some hints?

Hi Guys .. this is my tame .. What do you think ?

please rate :

3-4-3

Mannone

Azpilicueta, Ward , Baines

Yaya .AdamJohnson , NAsri .Puncheon

Sturridge , Lukaku (c) , Suarez

i don't have a transfer , and already -4 .

SUB : MARSHALL , COLLINS , DUMMETT , JANUZAJ .

?
Scout Picks
Gameweek 25
Janmaat

Williams

Alderweireld
Wijnaldum

André Ayew

Dele Alli

Roberto Firmino

Sánchez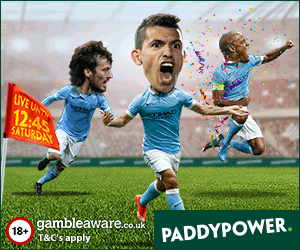 From the Community…
Comments
Hot Topics
Articles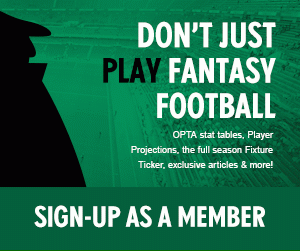 The Watchlist
Goalkeepers
Player
Club
Factors

Up

Hennessey
CPL

C

,

Vs

,

£

Down

Butland
STO

C

,

Vs

Up

Schmeichel
LEI

A

Up

Forster
SOT

A

Up

Courtois
CHE

B

,

Vs

Up

Fabianski
SWA

A

No Change

Boruc
BOU

B

No Change

De Gea
MUN

B

No Change

Cech
ARS

B

,

VsX

Up

Foster
WBA

C

,

VsX
Defenders
Player
Club
Factors

Up

Ivanovic
CHE

A

,

Vs

Up

van Dijk
SOT

A

Down

Baines
EVE

B

,

Vs

Up

Dann
CPL

C

,

Vs

Up

Cresswell
WHM

B

,

Vs

Up

Williams
SWA

A

No Change

Dawson
WBA

C

Down

Alderweireld
TOT

B

No Change

Daniels
BOU

A

,

£

No Change

Fuchs
LEI

A

No Change

Van Aanholt
SUN

A

,

VsX

Down

Bellerín
ARS

C

,

VsX

Down

Smalling
MUN

C

Down

Moreno
LIV

C

,

Vs

Down

Johnson
STO

B

Down

Kolarov
MCI

B

,

Rest

,

Inj
Midfielders
Player
Club
Factors

No Change

Payet
WHM

B

,

Vs

Up

Roberto Firmino
LIV

A

,

Vs

,

OoP

Up

Dele Alli
TOT

A

,

Inj

Up

Barkley
EVE

C

,

Vs

Up

André Ayew
SWA

A

,

OoP

Up

Eriksen
TOT

A

Down

Ozil
ARS

C

,

VsX

No Change

Mahrez
LEI

C

,

VsX

Up

Sánchez
ARS

C

,

VsX

,

Inj

Up

Antonio
WHM

A

,

Vs

,

Rest

,

£

No Change

Willian
CHE

B

,

Vs

,

Inj

No Change

Wijnaldum
NEW

B

Down

Arnautovic
STO

C

,

Vs

,

Inj

Up

Silva
MCI

C

No Change

Johnson
SUN

B

,

VsX
Forwards
Player
Club
Factors

No Change

Aguero
MCI

A

No Change

Kane
TOT

B

Up

Vardy
LEI

C

Up

Diego Costa
CHE

A

,

Vs

,

Inj

No Change

Ighalo
WAT

C

,

VsX

Up

Rooney
MUN

A

Down

Lukaku
EVE

C

,

Vs

No Change

Giroud
ARS

B

,

VsX

,

Rest

Up

Afobe
BOU

A

,

£

Down

Austin
SOT

B

,

Inj
Selection Factors
| | |
| --- | --- |
| A, B, C | Current Form |
| Vs | Favourable Fixtures |
| VsX | Unfavourable Fixtures |
| Rest | Rotation Risk |
| Inj | Injured/Returning from Injury |
| OoP | Out of Position |
| £ | Potential Bargain |
| Sus | Suspended/Near Suspension |
| Player | Team | YC |
| --- | --- | --- |
| Colback | NEW | 9 |
| Lucas | LIV | 8 |
| Jones | SUN | 8 |
| Yacob | WBA | 8 |
| Byram | WHM | 8 |
| Westwood | AVL | 7 |
| Diego Costa | CHE | 7 |
| Huth | LEI | 7 |
| Can | LIV | 7 |
| Mangala | MCI | 7 |
| Shelvey | NEW | 7 |
| Pieters | STO | 7 |
| Dele Alli | TOT | 7 |
| Dier | TOT | 7 |
| Noble | WHM | 7 |
"All players will blank a few times during the season. When almost all do it in the same Gameweek, it is tough to take, but that's just the dark side of probability."

Abreu 42 Community regular