After getting our World Cup analysis underway with yesterday's look at Brazil's main men and Cameroon earlier today, it's time to give you a heads-up on some of the games we're going to be playing during the tournament. Fantasy iTeam were one of the first to swing open their doors and we're delighted to say that we'll be supporting their World Cup game during the summer.
FantasyiTeam is a free Fantasy football app that's available on a number of mobile devices, including iPhone, iPad, iPodTouch and Android. It's been around since the last World Cup and we've been discussing an opportunity to work with their team ever since.
With so many of you accessing this site and other apps on your mobile or tablets, the World Cup is the perfect opportunity for us to jump on board – set up a league and try the game out within the community. As mentioned, the game is up and running, nice and slick and proven over a number of seasons with a dedicated following.
Fantasy iTeam is free to download and play, you can already go in and start drafting up your starting XI with unlimited transfers and, with a £500 Amazon voucher on offer to the Fantasy Football Scout league winner, there's no reason not to get involved.
We've already tinkered and set up an official Fantasy Football Scout league for you to join – the league name is Fantasy Football Scout and the pin is 4915.
What's more, the game is littered with decent prizes should you find yourself challenging at the very top. Finish first overall and you win a trip a trip of a lifetime to share with your mates, worth £5,000, whilst the highest scoring manager of every Gameround (there are seven in total) wins a £250 Amazon voucher.
The FantasyiTeam game also uses fluctuating player prices based on the transfer market, making it a wise idea to follow the movers and shakers – the team with the highest value by the end of the tournament wins another £500 Amazon voucher.
If you've been itching to commit to a World Cup game and you've got a compatible device, then there's really no reason not to click here for the official website and download the app.
We'll be ramping up our coverage of the game and our league over the next week or so. We'll start by giving the Fantasy iTeam rules a good grilling, before following up with a scan of their player list for potential bargains.
Jeez.

Am I correct in saying that one can not do great in this fit game without spending some good cash?

Haven't checked it out in detail yet but from the sound of it there is an advantage to be had by buying credits, yes. Extra transfers I think.

I'm going to just play it for free and see where I can get to in the FFS mini league - I'm hoping nobody will bother paying in that.

You can still do pretty well if you're good and know the ins and outs of the game. But i also don't think it's that expensive. For the WC there will be 7 gameweeks, each gameweek you can buy one bonus transfer with 100 credits.

For me 100 credits is about $1 (australian dollars) so all up the world cup will cost me $7 AUD.

I think in pounds it will be about £3-4 depending on which token package you buy. So not too expensive.

I've actually made more money than i've spent on FiT because i won manager of the month one month in my first season which gave me £100.

Around 40% of winners on FiT have not used the ET (emergency transfer) so there is still a very good chance of a week lye or gameround win, but your right if you are going for the Overall winner then there is going to be a need for ETs.

They are 100 F/c (FiT Credits) per transfer, but you can purchase them in bundles so you can bring the cost tumbling down to around 46p per transfer, and you can also use your credits for other FiT comps, there is F/c comps where the top 5 in the gameweek can win a share of the credit pottI've done very well out of these, winning around 10,000 credits this season, at the moment there is a free to enter credit comp to hopefully get some free credits for your kitty. You can also play the quiz which again has a prize pot at the end.
Or if your feeling confident challenge some for there credits in a head 2 head with winner taking all the credits.

😳

'tis quite this time of morning, but on the plus side you can read the last 12 hours posts in no time

City's Punishments in Full:

- £49 million to be withheld from prize money over the next 3 seasons. This will be reduced to £16.3 million if the club complies with imposed spending and break-even limits.

- Champions League squad to be cut to 21 for next season. This summer's spending to be limited to £49 million this summer.

- A salary freeze has been imposed on the Champions League squad for the next two seasons.

Tragically, Jean-Luc Dehaene, a former Prime Minister of Belgium and the head of the investigatory chamber of Uefa's Club Financial Control Body fell down the stairs and died shortly after he had signed off the punishments. 😯

Just in time to be decrepit enough not to enjoy it.

What do you do? Pornstar?

Quantity Surveyor/Estimator

I dont really like it.

Id prefer doing something more physical.

Porn star would be suffice.

Do some extra training for a job you want to do, alongside the surveyor job. Once you're qualified enough you could leave for the more enjoyable job.

Follow your dream Ronald. I want to see you on RedTube.

What is the most stupid transfer news you have seen so far?

I'll start:

Rio Ferdinand to Arsenal
Carlo Ancellotti to Spurs
Man City for Shawcross

Just waiting for the inevitable Ronaldo to United certainty again...

Yeah, there's no away City can afford the mighty Shawcross.

FIT
Kawashima
Aurier Silva Zuniga
Kagawa Montero Hazard Sneijder De Bryune
Dzeko Neymar

4.1m left over.
Thoughts?

Improve defence and Montero

Top 10 Teams for Clean Sheets

Chelsea .........18
Arsenal ..........17
City ................16
Everton ..........15
Southampton..15
Spurs..............14
Hammers.........14
United..............13
Crystal Pulis.....12
Norwich!...........12

Does anyone else feel like Craig Gardner has been around forever? He's only 27..

#NextSeason'sMichu

I'll stick this here too in case one of your DZers happens to know. For the FiT game:

I know it has been touched on, but I'm still a little confused about the captaincy.

1) If you captain a player, then transfer him out for another player after his game, does the player you transferred in earn double points as well? I think I've gathered no, but just thought I'd check.

2) Can you pick a captain who doesn't start the week in your squad? Imagine I want to captain Messi GW1, but start the week with Suarez and transfer Messi in after Suarez's game. Can I captain Messi? And when would I be able to do that time wise?

Depending on the answers to those, I'll probably have some follow up questions 😀

I hope Bony stays at Swansea. He could get over 20 goals, easy.

What about the Michu effect?

Bony has more talent whereas Michu was more about positional sense and good finishing, I think that's why Michu failed a bit this season, he was playing deeper than Bony so he wasn't the one to tap in the goals on the line or get the header in the 6 yard box, Bony improving as a player (and Michu growing more into his role) should see Bony get 20+ this season, I'd expect a few more assists this season from Michu than in past seasons, he can't score as many as he did in his first season though and he'll probably still be over priced.

agreed. He is a great player and should get a serious number of goals net season. Remember he didn't have a pre-season last year but still did very well

Any player remotely connected to the dutch league that isn't great ?

yeah, RvW. I said at the beginning of the season that he wouldn't do well.
Fer didn't have a great season, was expecting more.

Watch him do some minor miracle at WC. And then the likes of WBA and Villa will come sniffing at him. 😉

who, Fer? doubt he will get many minutes, probably the occasional cameo at the end when his height might be needed.
RvW would've been no where near the squad!

Didn't Fer look like a great prospect? I always thought he was a future fixture in CM for you guys.. Tall and good on the ball with a great engine, its not his fault he was surrounded by Norwich players all season..

Yep, Fer. You don't need lots of minutes to change a game. I believe he can do a Macheda to us. 😛

Sounds like Pool, Arsenal and Everton are sniffing around him.

I wouldn't mind him at Everton tbh...

He'd be a reasonable fit for Arsenal too. Maybe even Chelsea. They sky's the limit!

Bony to Chelsea just seems slightly too similar to Ba to Chelsea..

Everton would be a great fit for Bony!

On which note, didn't Ba say he wants to leave for first team football. Ba at a mid-table club looks good, probably around 7.5m as well

I'd imagine a Ba + Benteke strike partnership for Villa with Lescott in defence would see a whole new side to Aston Villa and Lambert...

He'll be a good option at 8-9m. But if you have two premiums up top e.g. RVP/Suarez/Kun then he'll be hard to fit in. If oyu have one up top the he's a good option, is he in the WC? might start with him over Kun if Argentina get far

Very true. He'll be awkward to fit in.

Does anyone use the "sort by Discussion Rating" option at all?

I do. Easiest way to find the good stuff.

I'm using it now just to sort through the last 24 hours of "good stuff" but people only tend to up-vote a good slag or jibe at Arsenal / United.. So I'm just reading through lots of banter, which is enjoyable, but not what I'd imagine the point of the up vote system was 😛

You should have seen the downvote system

Total chaos

The Mods didn't expect us to all be so harsh on each other haha

To be honest, it's pretty quiet on here so just one upvote means a high rating when using Discussion Rating to sort.

Yeah, not the greatest time to be using it I suppose.

It's still handy! Just to see all of the worthwhile and funny bits of banter 😉

The "Sort by Stickies" option would be good for matchdays as Giggs Boson said..

The lesson there is to use more upvotes.

I upvote anything mildly interesting, useful or helpful even if it is only a response to one of my posts which I find informative. If more people used the voting system the filter system would be great.

Yep I'd be the same, it still hasn't taken off properly yet, 95% of comments on pages will not have a vote on them.. Whereas in that 95%, I might have enjoyed reading through half of it a lot more than the other half, so if I up vote all of the interesting or informative posts, then nobody has to read through the crap..

The amount of trolls on this site some times though means that a lot of up votes are used negatively to *ahem* LOL @ UNITEDZ ND LVG SUCKZ etc, etc..

Time for a quiz

I'm small. I'm pink. I taste sweet when I'm licked.

What am I?

Morning fellas.
How does the captain situation work on fantasy ITeam? Can you only have one captain per round or can you swap your captain everyday during the round.

I really want it to be the latter.

You can only have one captain per round.

Thanks Davey. And can I start the round without the captain I want that round, as asked by someone else? E.g. Start the round with Suarez and then transfer in Messi and captain Messi?

You won't be able to transfer a player out that has played.

So no.

Yes, just make sure you have no captain selected for the round until you transfer Messi in.

You can only have one captain. You can switch captains during the gameweek, but once your captain plays (is captained 10 minutes before kick-off) you can't change it.

Makes sense.

So my captain choices for the 3 group rounds are:
1. Suarez vs Costa Rica
2. Messi vs Iran
3. Ronaldo vs Ghana

It's Ronaldo and he'll be playing to keep Portugal in the competition probably, so I see him scoring at least 1. Only alternative is Messi v Nigeria or maybe Fred v Cameroon.

Sounds good, except i would be captaining a Brazilian player the first round because they play twice in that round 😉

However, Brazil don't play in the second round, so to make sure you don't have Brazilian players in your team not starting for the second round, you can transfer them out in the first round for players in the Russia vs Korea match.

Are you sure the Brazil-Mexico game doesn't go over to the second round? If that's true, that's a very good tip. Haven't noticed that.

Yep, Brazils first two games are counted towards the first gameweek. It's because FIFA have scheduled Brazil vs Mexico to play before the last game of round 1 (Russia vs Korea)

Cheers mate. Will have to rethink my transfers now, going for just the 2 Brazil players instead of 3.

Yaya wanting back to Barca makes sense. They're at a low, they need him, he's at his peak. Could happen.

They need a bit of steel in there but might be reluctant to pay over the odds for a 31 year old. Maybe that's why Yaya is behaving like this so that City accept a lower price to avoid his effect rubbing off on other players.

They could just make him train with the reserves.

He said when he moved to City that he wanted to return to Barca before he retired if I recall correctly.

I find it funny that he's using the "happiness" excuse and saying he's not respected..

He's now won the BPL twice, City don't look like winning the CL any time soon, Barca are still a better side than City even if they're in decline, he's had his best season.. The only thing that deters me is that at Barca he was a CDM, like Busquets, so would he now go back and take Xavi / Cesc's place in the team?

I think Yaya will leave, there's nothing left in England for him, but I'm not sure Barca is going to happen for him..

FPL-wise, I hope he leaves. My budget for next year is already tight considering I'm getting RvP, Costa, Kun/Suarez, and Ramsey.

RVP looks like he'll regain his essential status under LVG. I fear FPL will anticipate this and price him 13m

That'd still be a 1mil drop, any more is wishful thinking

I'm expecting more than a 1mill drop, he made a mockery of his 14m price tag last season and now he's a year older and even more brittle and injury prone.. LVG will help him but 13 would be far too much for him imo, I'd pay 12..

13m too much for RvP? Watch your words, young man. Watch his latest goal for Holland and he hasn't lost a bit of quality. When he gets those volley and PKs in next season, you could be a little too late 😉

I will probably start the season with RVP in my team but I'll be doing so hesitantly if he's 13million... He'll be 31 in August and he has a history of injuries...

This. As long as he stays healthy, of course.

Yaya at his peak? T

he guy just turned 31 and his agent is agitating for one last big move the same as he did last summer. His agent knows if he stays one more season at city and goes looking for a move next summer at 32 he will be hugely less marketable.

I think it is the most obvious land grab since Russia made a play for Crimea

Age aside, this is surely his peak in terms of recent performances and importance to a side?

Again I don't think it was that much a peak season tbh, he scored some penalties and dfk's but all round I don't think he was that much more impressive than in previous seasons. If anything he looked lazy and disinterested when playing defensive midfield in some games I watched.

Imo his season when Mancini first won the league was his most impressive in England when he was a real fighter in every game.

I had a dream I was playing hax 😯 never played it, so you can run me through how to play

Sturridge is 3/1 to be England's top goalscorer in the World Cup. Seems like a good bet to me.

What odds are there for him to get injured in the first match...?

Depends how many goals England score, I'd be tempted to go with England's penalty taker as I don't see them getting too many from play.

Welbeck isn't likely to start so I wouldn't fancy him. It is probably between Rooney, Sturridge & Gerrard (as the penalty taker) and will probably only be over 3-5 games. Sturridge's record is better than Rooney's this year yet he sits second favourite.

My last question on Fantasy iTeam is if I transfer out a player who has played that round to someone who hasn't played, will I still score points for both of those players?

Yes, if you have 3 transfers and time them right you can be scoring points from up to 14 players. This is an added element that i like about FiT because it requires you to plan out the timing of your transfers.

That's good because I've already worked out all 9 transfers for the group rounds, making sure I've got Suarez and Messi for round 1, Messi and Ronaldo for round 2 and Ronaldo, Klose, Fred and Lukaku for round 3.

Wouldn't mind a Fantasy Freak quiz if you're lurking out there TFF 😉

Right, this haxball looks easy to start with, any players out there

It's called FFS. password is 123

I blame this site for getting me addicted to haxball over the last couple of weeks.

Just not at the races anymore.

Ok, here's my first draft for the Fit squad:

Enyeama
Anyukov Schar Marquee
Muller Musa Dzagoev Honda
Neymar Costa Lukaku
Lukaku

It looks like a case of picking 4 big hitters and 7 cheapies. Just a question of which ones
ones.

Are you sure Schar'a nailed? I've checked Switzerland's qualifiers and friendlies and he's been rotated a lot, along with the whole Swiss back line. He's only made 5 appearances in qualifying.

Wowo, Lukaku at top and another Lukaku behind him. 😉

btw, who is that marquee signing?

new post

Apologies for being lazy but I'm on my laptop and don't have access to my iPad at the moment where I've downloaded the app.

Can anyone spell out (in a way an idiot like me will understand) how many free transfers are available at each stage of this FiT World Cup jobby?

So transfers available up until:

1st set of Group matches: Unlimited
2nd set of Group matches: ?
3rd set of Group matches: ?
Last 16: ?
Quarter Finals: ?
Semi Finals: ?
Final: ?

Also - does the 3rd/4th play off match count for points?

Again, apologies for the laziness

Straight after the unlimited transfers you get:

GR1 3 Free transfers
GR2 3 Free transfers
GR3 3 Free transfers

At the end of GR3 until 10 minutes before the first match of GR4 kicks off - unlimited tranfers

GR4 3 Free transfers
GR5 3 Free transfers
GR6 3 Free transfers
GR7 3 Free transfers

3rd/4th playoff DOES count towards points

Who's everyone's Fantasy iTeam captain for round 1? Brazil are playing twice, so Fred or Dani Alves? Or Suarez v Costa Rica?

Neymar, Oscar and Fred will be the most popular.
Scout Picks
Gameweek 25
Janmaat

Williams

Alderweireld
Wijnaldum

André Ayew

Dele Alli

Roberto Firmino

Sánchez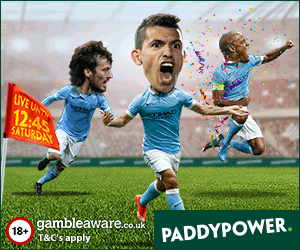 From the Community…
Comments
Hot Topics
Articles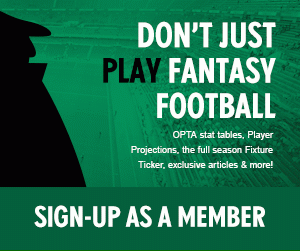 The Watchlist
Goalkeepers
Player
Club
Factors

Up

Hennessey
CPL

C

,

Vs

,

£

Down

Butland
STO

C

,

Vs

Up

Schmeichel
LEI

A

Up

Forster
SOT

A

Up

Courtois
CHE

B

,

Vs

Up

Fabianski
SWA

A

No Change

Boruc
BOU

B

No Change

De Gea
MUN

B

No Change

Cech
ARS

B

,

VsX

Up

Foster
WBA

C

,

VsX
Defenders
Player
Club
Factors

Up

Ivanovic
CHE

A

,

Vs

Up

van Dijk
SOT

A

Down

Baines
EVE

B

,

Vs

Up

Dann
CPL

C

,

Vs

Up

Cresswell
WHM

B

,

Vs

Up

Williams
SWA

A

No Change

Dawson
WBA

C

Down

Alderweireld
TOT

B

No Change

Daniels
BOU

A

,

£

No Change

Fuchs
LEI

A

No Change

Van Aanholt
SUN

A

,

VsX

Down

Bellerín
ARS

C

,

VsX

Down

Smalling
MUN

C

Down

Moreno
LIV

C

,

Vs

Down

Johnson
STO

B

Down

Kolarov
MCI

B

,

Rest

,

Inj
Midfielders
Player
Club
Factors

No Change

Payet
WHM

B

,

Vs

Up

Roberto Firmino
LIV

A

,

Vs

,

OoP

Up

Dele Alli
TOT

A

,

Inj

Up

Barkley
EVE

C

,

Vs

Up

André Ayew
SWA

A

,

OoP

Up

Eriksen
TOT

A

Down

Ozil
ARS

C

,

VsX

No Change

Mahrez
LEI

C

,

VsX

Up

Sánchez
ARS

C

,

VsX

,

Inj

Up

Antonio
WHM

A

,

Vs

,

Rest

,

£

No Change

Willian
CHE

B

,

Vs

,

Inj

No Change

Wijnaldum
NEW

B

Down

Arnautovic
STO

C

,

Vs

,

Inj

Up

Silva
MCI

C

No Change

Johnson
SUN

B

,

VsX
Forwards
Player
Club
Factors

No Change

Aguero
MCI

A

No Change

Kane
TOT

B

Up

Vardy
LEI

C

Up

Diego Costa
CHE

A

,

Vs

,

Inj

No Change

Ighalo
WAT

C

,

VsX

Up

Rooney
MUN

A

Down

Lukaku
EVE

C

,

Vs

No Change

Giroud
ARS

B

,

VsX

,

Rest

Up

Afobe
BOU

A

,

£

Down

Austin
SOT

B

,

Inj
Selection Factors
| | |
| --- | --- |
| A, B, C | Current Form |
| Vs | Favourable Fixtures |
| VsX | Unfavourable Fixtures |
| Rest | Rotation Risk |
| Inj | Injured/Returning from Injury |
| OoP | Out of Position |
| £ | Potential Bargain |
| Sus | Suspended/Near Suspension |
| Player | Team | YC |
| --- | --- | --- |
| Colback | NEW | 9 |
| Lucas | LIV | 8 |
| Jones | SUN | 8 |
| Yacob | WBA | 8 |
| Byram | WHM | 8 |
| Westwood | AVL | 7 |
| Diego Costa | CHE | 7 |
| Huth | LEI | 7 |
| Can | LIV | 7 |
| Mangala | MCI | 7 |
| Shelvey | NEW | 7 |
| Pieters | STO | 7 |
| Dele Alli | TOT | 7 |
| Dier | TOT | 7 |
| Noble | WHM | 7 |
"All players will blank a few times during the season. When almost all do it in the same Gameweek, it is tough to take, but that's just the dark side of probability."

Abreu 42 Community regular